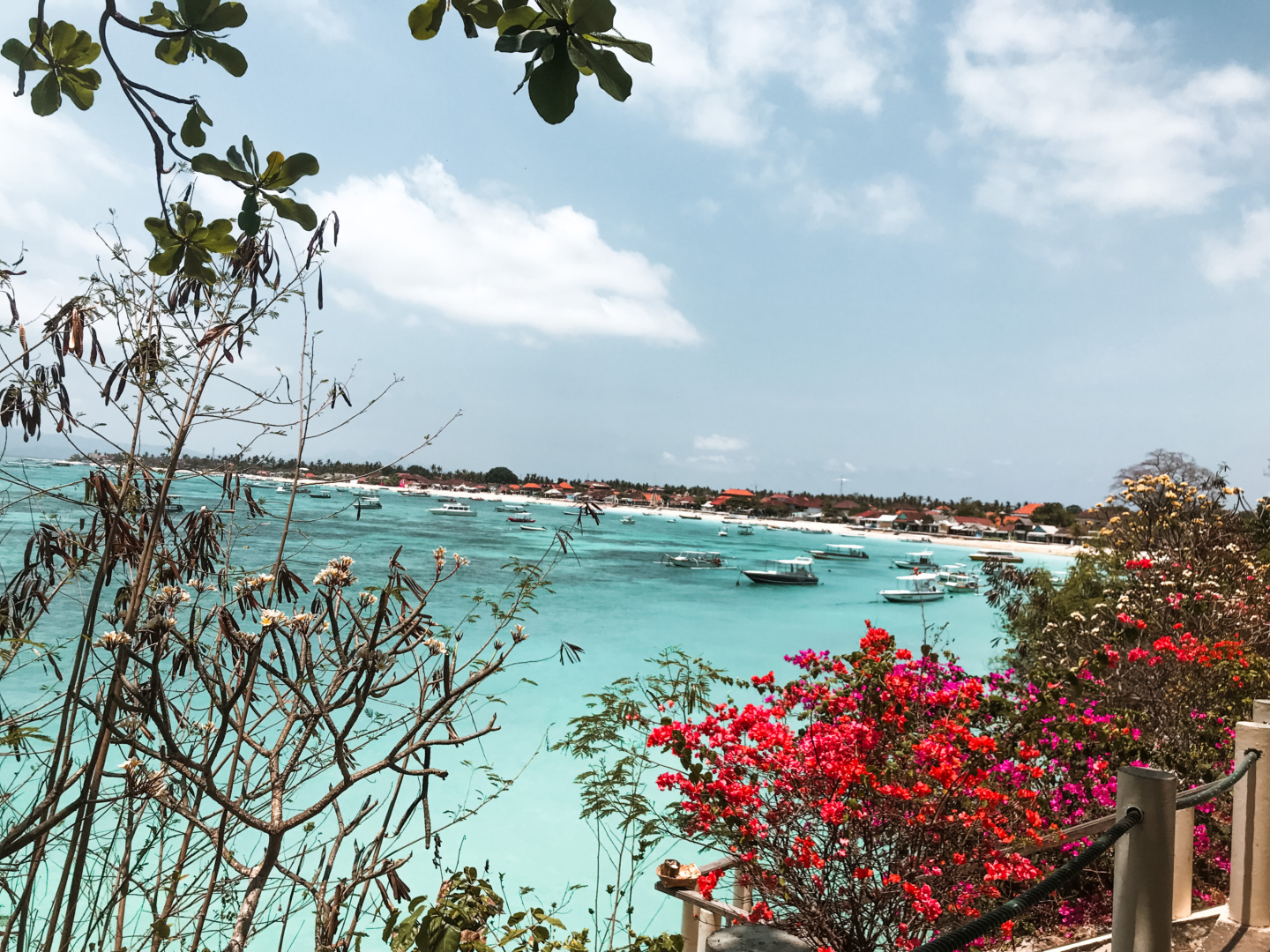 After spending four glorious days on the Gili Islands it was time to see more of Bali's islands, Nusa lembongan somewhere we had really been looking forward to visiting and its neighbouring Nusa islands.
Nusa Lembongan is a small island, neighbouring with Nusa Ceningan joined by the famous yellow bridge. They can be both be explored by motorbike under one hour. However, it offers quite a list of great things to do to fill up two or three days.

We arrived to Nusa Lembongan directly from the Gili islands, we had just spent four days split between Gili Air and Gili Meno. The boat from the Gili islands took 2 hours, once arrived into the port there was a taxi boat to connect us to Nusa Lembongan. Once arrived on to Nusa Lembongan we took a taxi to our hotel (about ten minutes 100k rupee/£5).
Where We Stayed
We stayed at the Indiana Kenanga Boutique Hotel & Spa Is located right on Jungut Batu beach. The rooms at the hotels feature private gardens or pools, the luxurious rooms at Indiana Kenanga Luxury Boutique Hotel & Spa feature a mixture of French design and Balinese decor.
The decor of each room is gorgeous we loved our little villa. So luxurious waking up here each day.

Indiana Kenanga's offer a gorgeous spa offering a relaxing menu of traditional massage treatments and beauty therapies with essential oils. Guests can soak up the sun at the pool or rent a bicycle for a leisurely afternoon of cycling.
The hotels Ylang Ylang Restaurant features a gourmet menu, as well as delicious vegetarian food. Fine wine is also available for guests.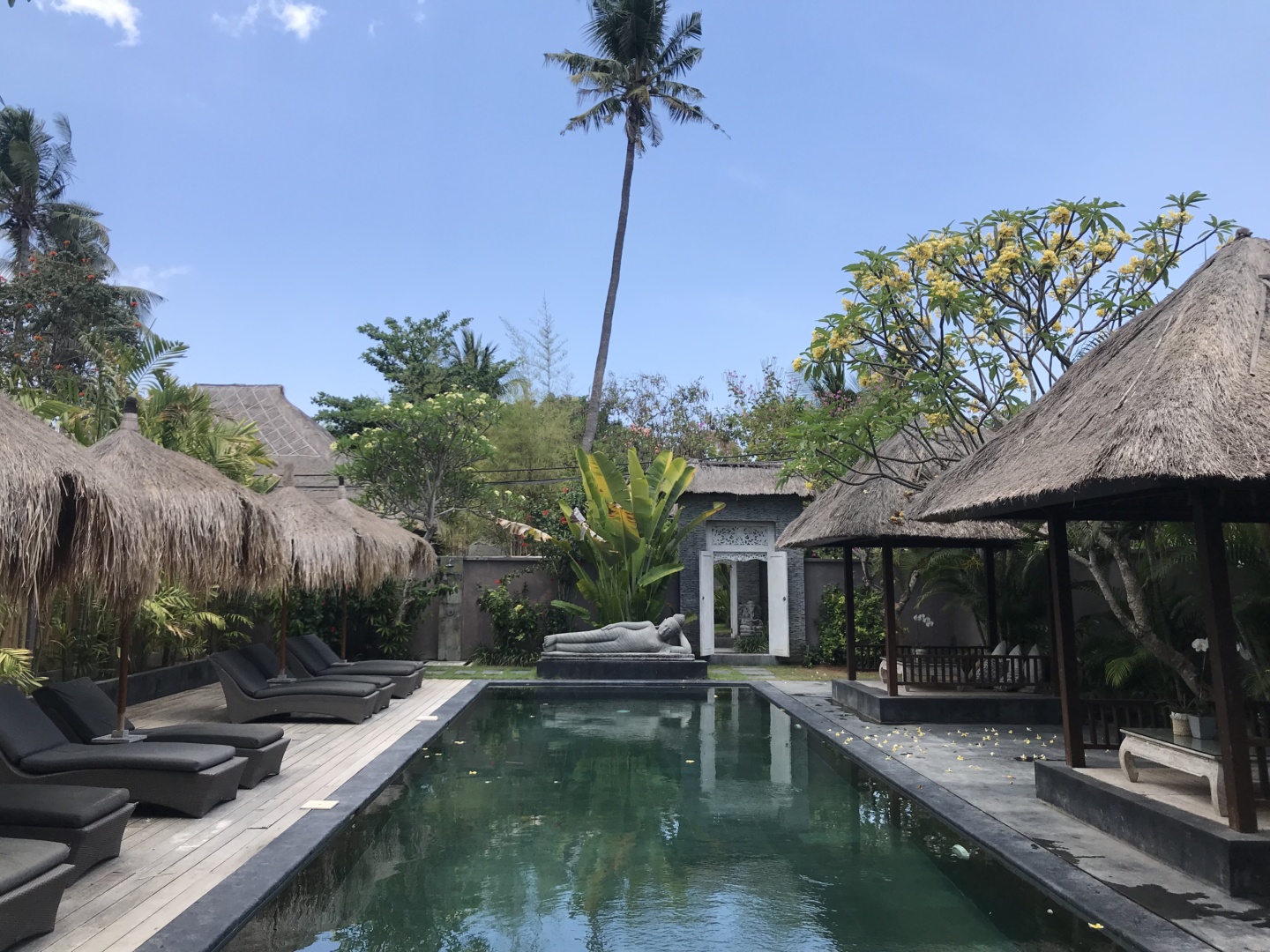 Hello Nusa Lembongan
Once arrived and checked in to our incredible room in the hotel. Located the first left after reception. After a quick change for the evening we watched sunset from the hotel with glasses of wine.

For dinner we ate next to our hotel Agus Shipwreck Bar & Restaurant the food was very cheap and delicious 200k IDR and 550k IDK on drinks(we had quite a few). Cocktails were 75k IDR. There was a live singer and we sat on bean bags the kind of evening I love spent by the sea.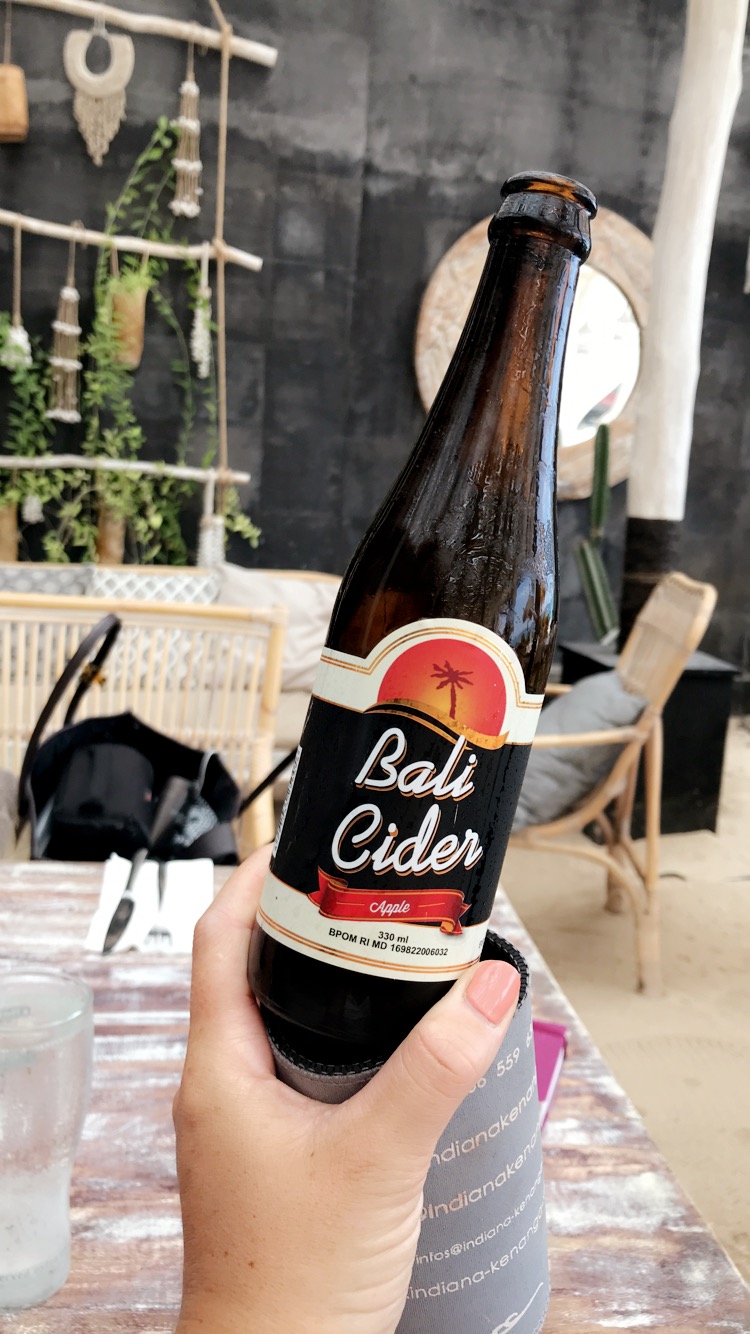 Day Two – Exploring Nusa Lembongan
In the morning we had the most incredible relaxing breakfast. Today we were going to hire bikes but decided not to and explore on foot a little and spend the afternoon at Ohana's beach club.
Walking along Jungut Batu Beach from our hotel stopping for drinks and a little shopping along the way. We walked over to Secret Beach a small and it was very quiet when we visited.

There are many villas around this area too which we may do if staying in the area again as we loved this in Seminyak.

A boat trip would have been on the cards today but there was a national sea holiday so no boats so all were moored in the harbour.
For lunch we stopped at The Deck a place we called at for ice coffees earlier. It was absolutely Divine, the food was so fresh and delicious with an incredible view up Jungut Batu Beach.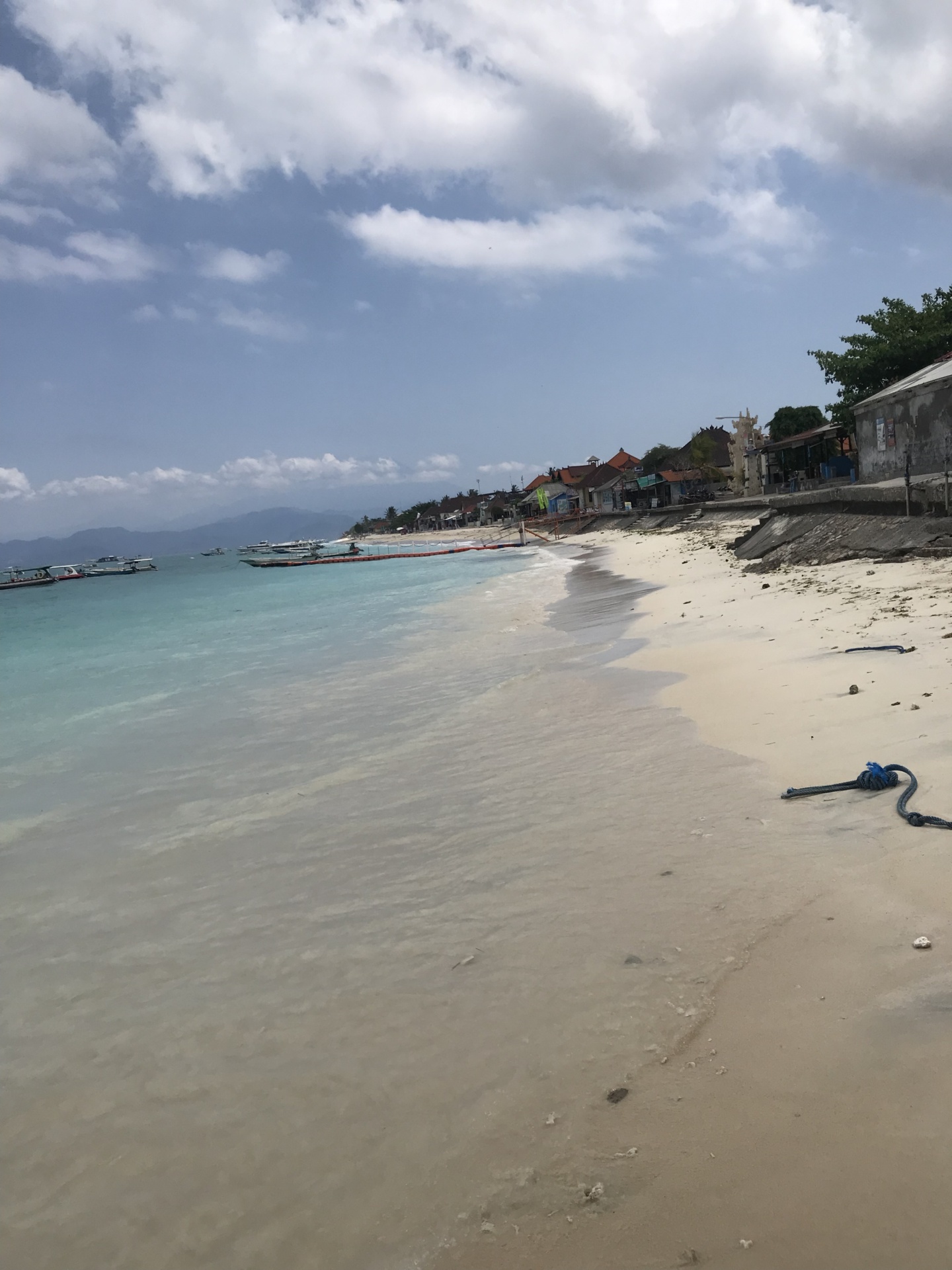 After a morning of wandering down the coast we spent the afternoon at Ohana's. It was lovely and the setting was incredible as well as the food. Prices are significantly higher here than neighbouring hotels, including ours. Watching sunset here however was incredible.
A great way to spend a day or afternoon just relaxing.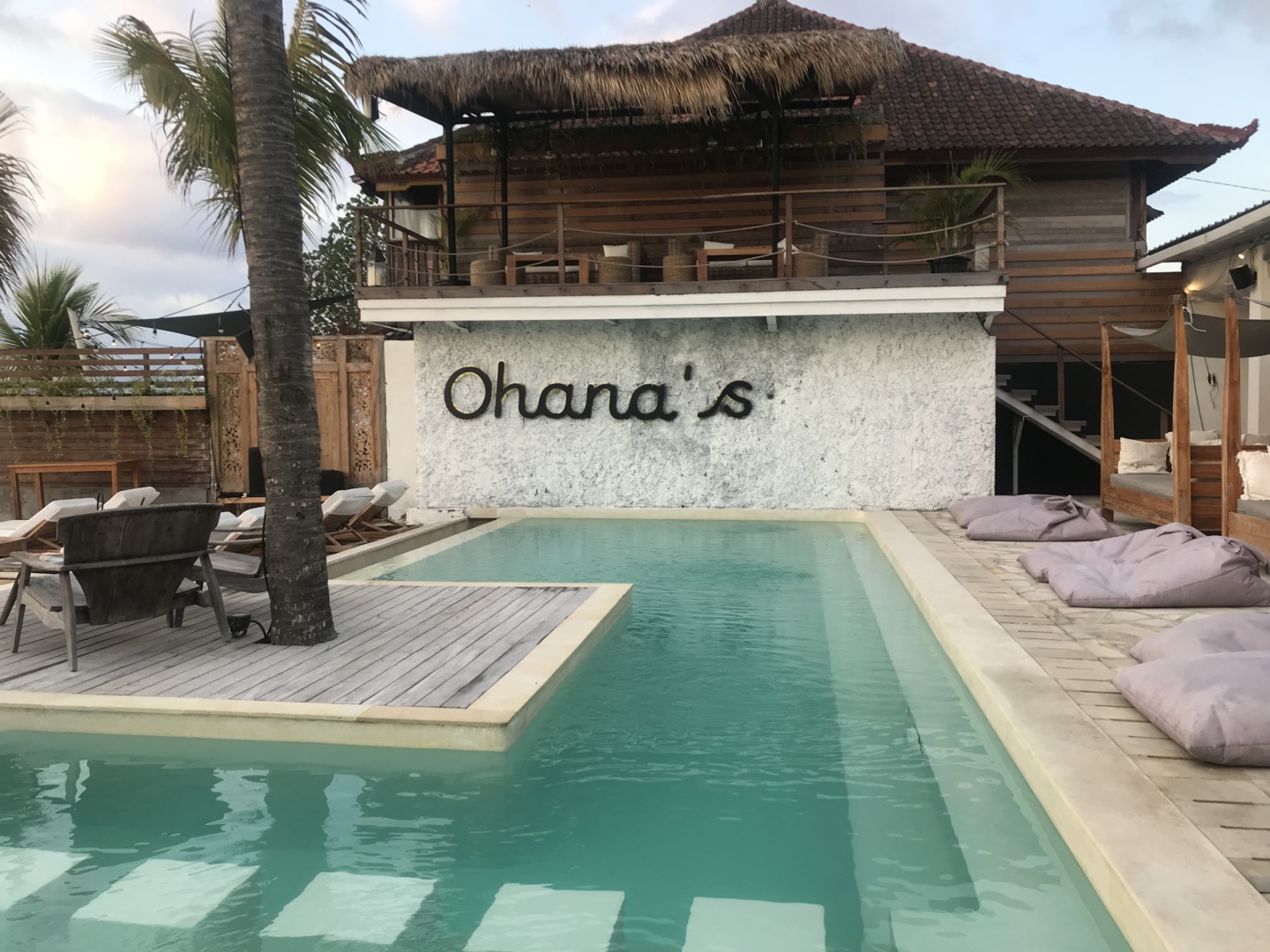 For dinner we walked out to Mexican Casa Bambu, we were really in the mood for a bit of Mexican and came across it on trip advisor. It is a bamboo hut further around the bay. The food was so cheaper and so lovely. Mexican is one of my favourites and it did not disappoint. Highly recommend a visit here if you fancy something other than Balinese.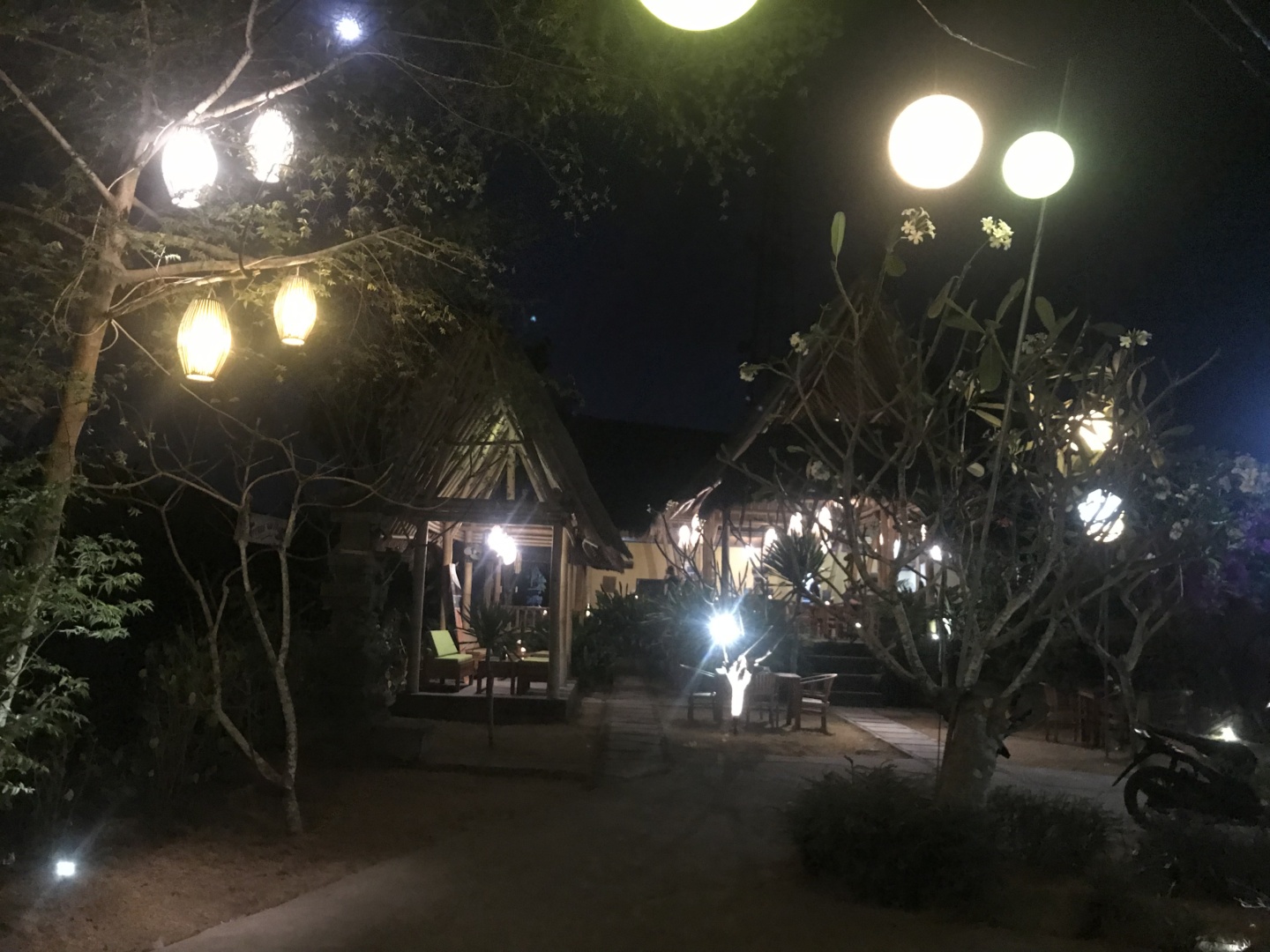 Day Three – Hiring a Bike to Explore
I was up very early to plan our route, as hiring a moped was on the cards today. We haven't done this in Asia before so we were a big nervous about it. Hiring a bike directly from the hotel was easy, although we probably could have got a better deal but 100k IDR seemed cheap and easy enough to us.
George was driver and we set off to Mushroom Bay. The roads were pretty easy to navigate for first timers. First port of call was finding an ATM as we had struggled to find a functioning one where we were staying. Most places charge 3% to pay on a card so may be worthwhile getting cash.

Once in mushroom bay we had drinks at Hi Tide, we had looked at staying there so it was good to see. They also offer movie night at the hotel which is ideal for if you just want a chilled evening.

To say George was not keen on the bike was an understatement. I think he just needed time to get his head around it. Late afternoon we were back at the hotel to relax on the beach for a while before sunset.
That evening we did debate a movie at the Junket Batu Movie Theatre but there wasn't anything on we actually wanted to watch unfortunately. Instead we had dinner at Lemon Grass, the food was delicious!! The price was great and they also offered happy hour which was an added bonus for us. It was very busy here and there were queues at times and a lot of people collecting take away.

For drinks after dinner we visited the bar next to our hotel again and sat on beanbags with our toes in the sand. Pure bliss.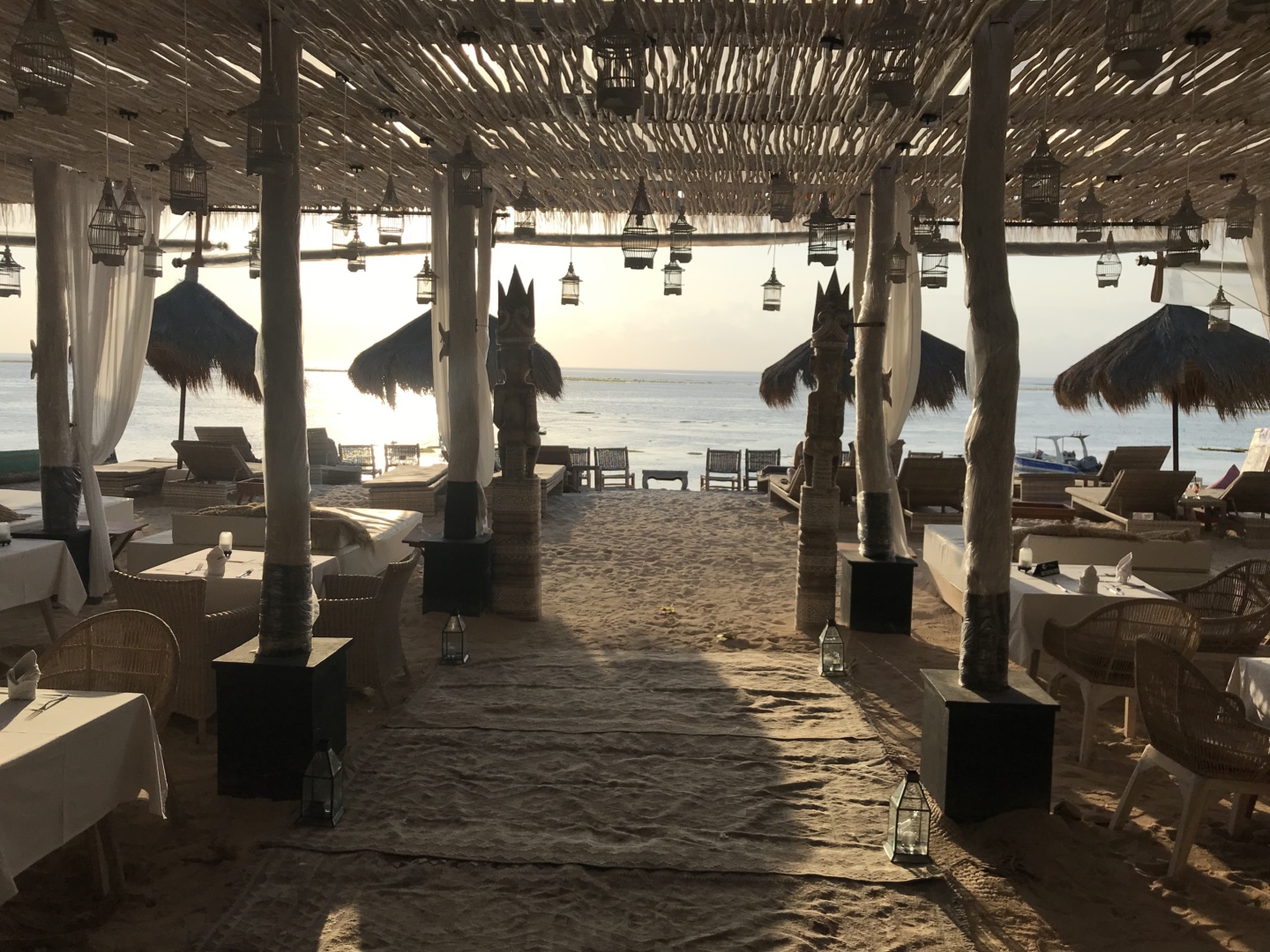 Top Things To Do – Nusa Lembongan
Beach Hop – Not all the great beaches of Bali are located on the Bali mainland. The Nusa Islands have a handful of soft white-sand beaches great for sunbathing. Nusa Ceningan has stunning Mahana Point and Secret Beach. Nusa Lembongan beaches are Dream Beach, Mushroom Bay, Coconuts Beach, and Jungutbatu Beach.
Jump over to Nusa Cenigan via the yellow bridge – is a get away from it all type of place, there is not meant to be much infrastructure outside your hotel. I found a few beach bars that looked nice but unfortunately we didnt get to visit.
Beach clubs at Nusa Lembongan – The Nusa Islands have beautiful beaches and the same goes for the beach clubs. Chill the afternoon at one of the many clubs and dip into their pool or the sea in front to cool down.
Take a day trip – Visit Nusa Penida for the day and swim with sting rays and see what the third Nusa island has to offer. There are many tours on offer to see Nusa Penida highlights.
Tour the mangroves on Lembongan take up a large part of the northeast section of the island and are one of the main activities. A boat tour which lasts for about an hour departs from the end of the road and takes you through the mangroves and to a few snorkeling spots.
Thoughts on Nusa Lembongan
We loved our time in Nusa Lembongan, the beaches were beautiful and the water so clear. There is so much to see and do around the islands and the rest of the Nusa neighbouring islands. There's lots of bars, beach clubs to spend your days or boat trips. It was a shame we didn't get to see the neighbouring islands but we loved our time on this island.
Thankyou for reading

Bethan

xox

Read were else we ventured too on our Bali trip:
A Two Week Itinerary
Four Day's in Ubud
Four Days in the Gili Islands
Three Days in Nusa Lembongan