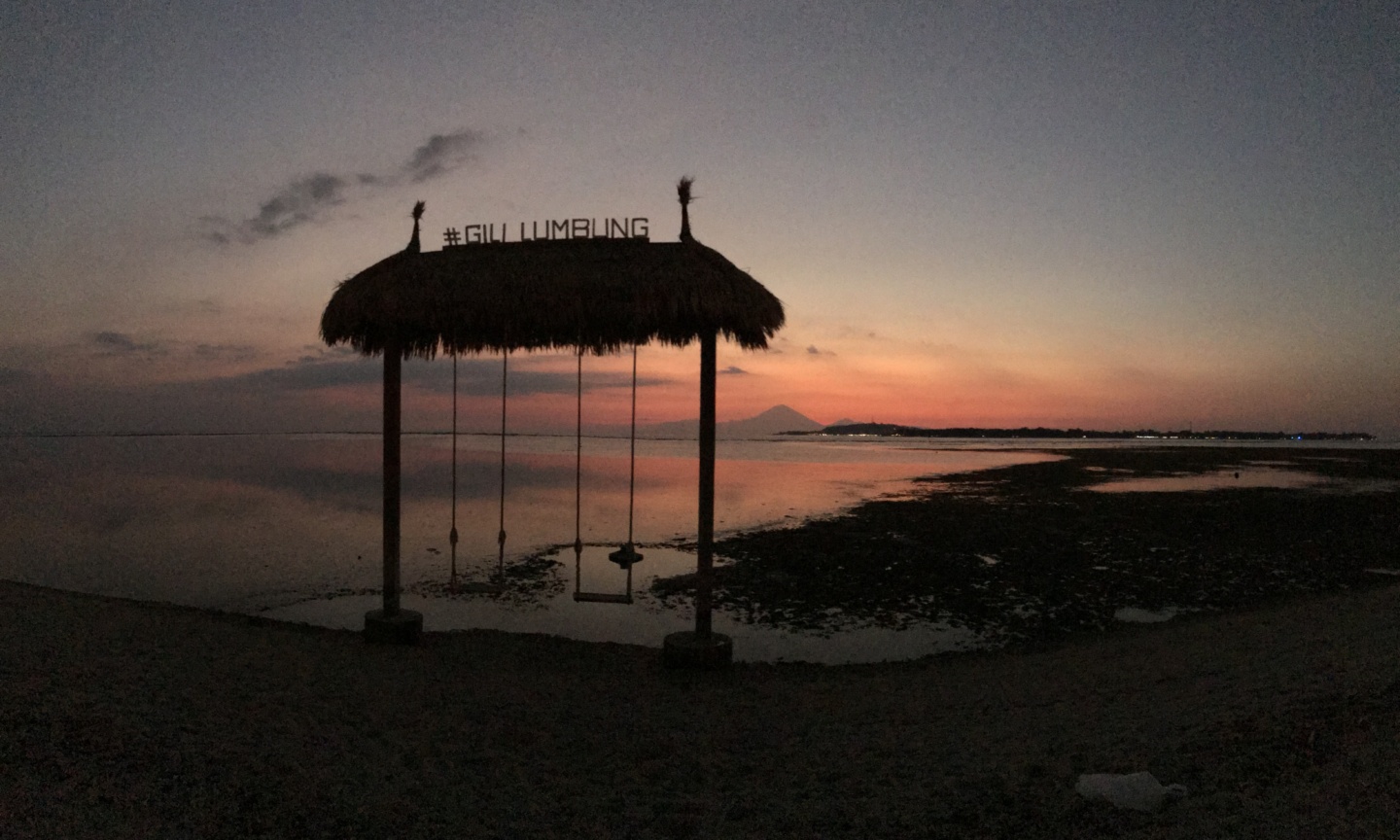 Our first four days since arriving in Bali were spent in the gorgeous Ubud. We explored the town of Ubud, its markets and enjoyed its foodie scene and my personal highlight was hiking up Mount Batur to watch sunrise. After a few days in the jungle it was time to escape to the beach. We had planned the next four days of island bliss, four days to be spent on the Gili Islands.
Read our Itinerary: Bali | A Two Week Itinerary
Four Day's in Ubud
Four Days in the Gili Islands
Three Days in Nusa Lembongan
The Gili islands is often included in a Bali itinerary's due to it being close to Bali. It can take between 2-4 hours to get to the Gilli Islands depending which port you leave from. It is 30 minutes off the coast of mainland Lombok which means you could also tie in this too if you have time.
We booking the transfer and boat in Ubud to Bali Air, I highly recommend booking whilst in Ubud as it can end up being a lot more expensive pre-booking before your trip. Plus you are normally always able to get the price down from the original price.
Visiting the Gili Islands was a must for us we love to island hop and pack in as much as possible.
We loved doing this in the Philippines last year: Philippines Two Week Itinerary
There are three Gili Islands to choose from;
Gili Trawangan – is the largest and most developed of the three islands and is known for it lively party scene. As it's the largest island it has had more development it has more hotels, restaurants and things to do for tourists that visit.
Gili Air– This island is only a short boat ride from Gili Trawangan. It is a happy medium between Gili Trawangan and Gili Meno the perfect place for couples. It has things to do, some nightlife and bars and a relaxing vibe.
Gili Meno– I located in the middle of Gili Air and Trawangan and is the smallest and most remote of the three. It is a lot less developed and great place to get away from it all.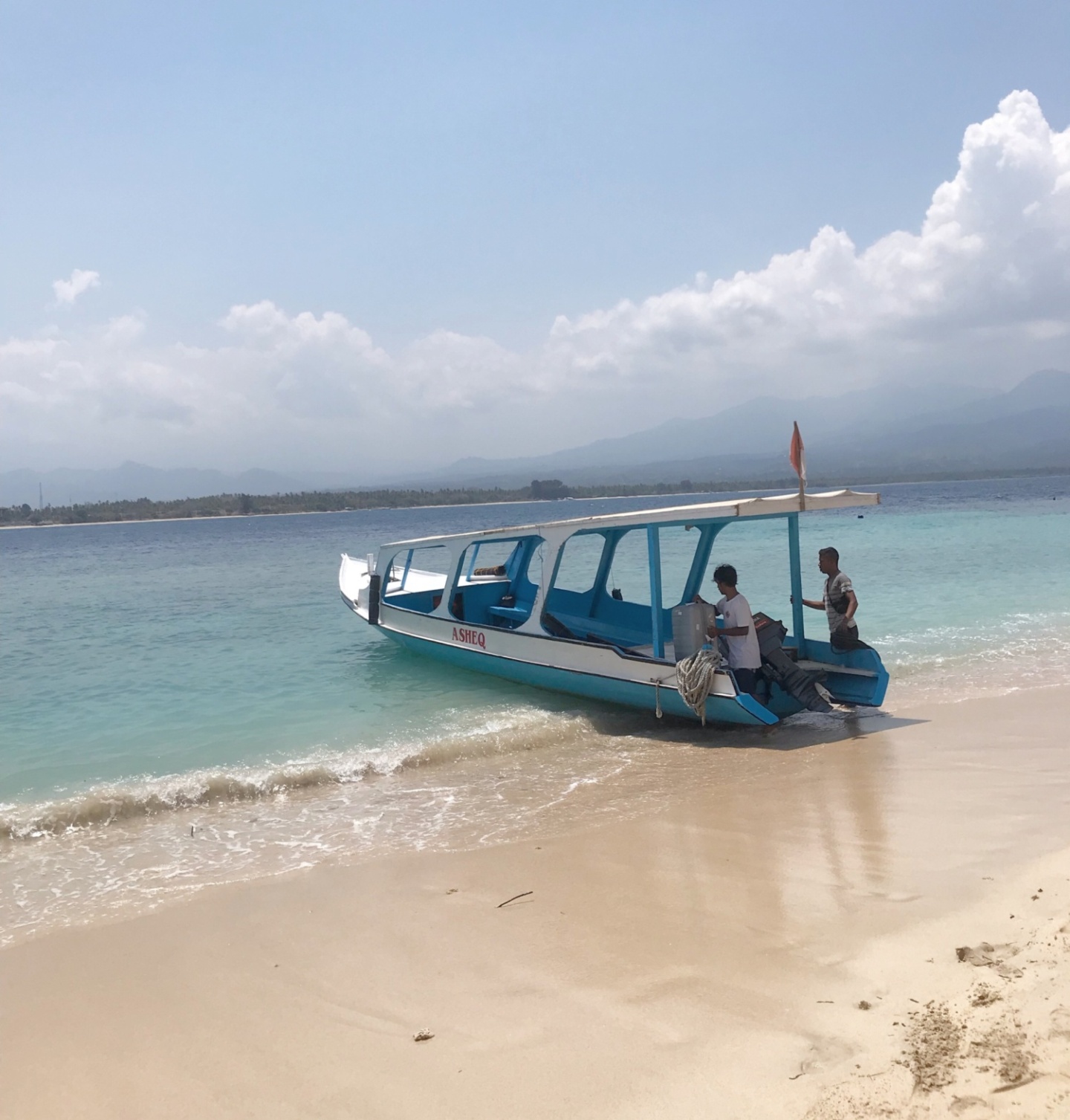 Gili Air – Two Days
We spent two blissful days in Gili Air we had two days to relax and explored our way around the island. With its beautiful clear waters, incredible sunsets and great happy hours.
We stayed at the Sunrise Resort Luxury Boutique, The Sunrise Resort is situated on Gili Air's East Beach. It has a great location – fine, white coral sand gives way to breathtaking snorkelling directly off-shore, accessible at both high and low tides which is unique on Gili Air. Within 30 metres of the beach, lies a reef teaming with colourful fish and turtles in crystal clear water. Perfect for swimming, snorkelling or diving.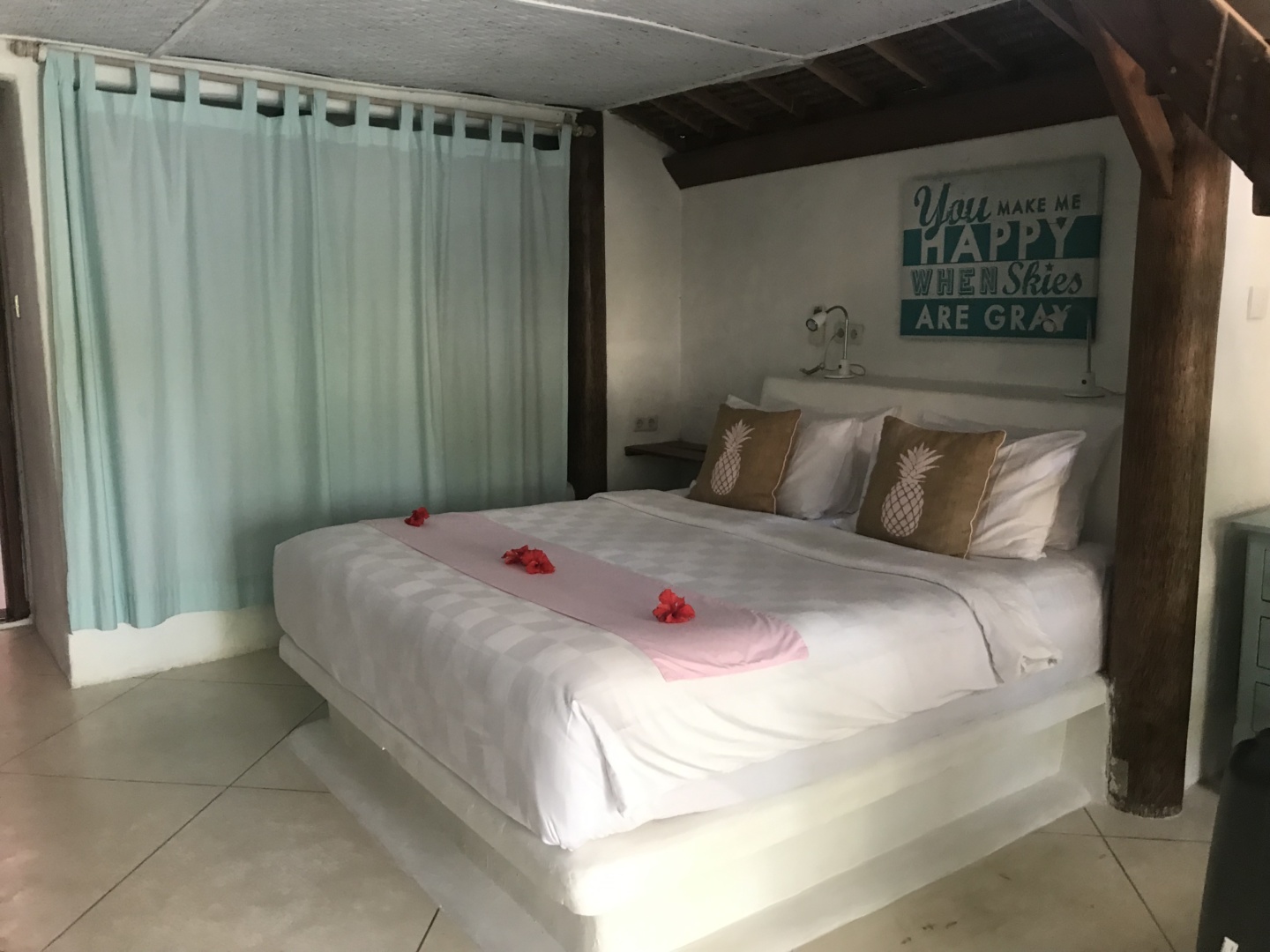 Once arriving on the islands from our boat we checked in to our hotel and went straight out to Mowies. A bar on the sunset side of the island, beanbags and happy hour of wine for 35IR. After drinks on the beach watching the sunset we walked up to Lumbung to listen to live singer and enjoy a couple more drinks.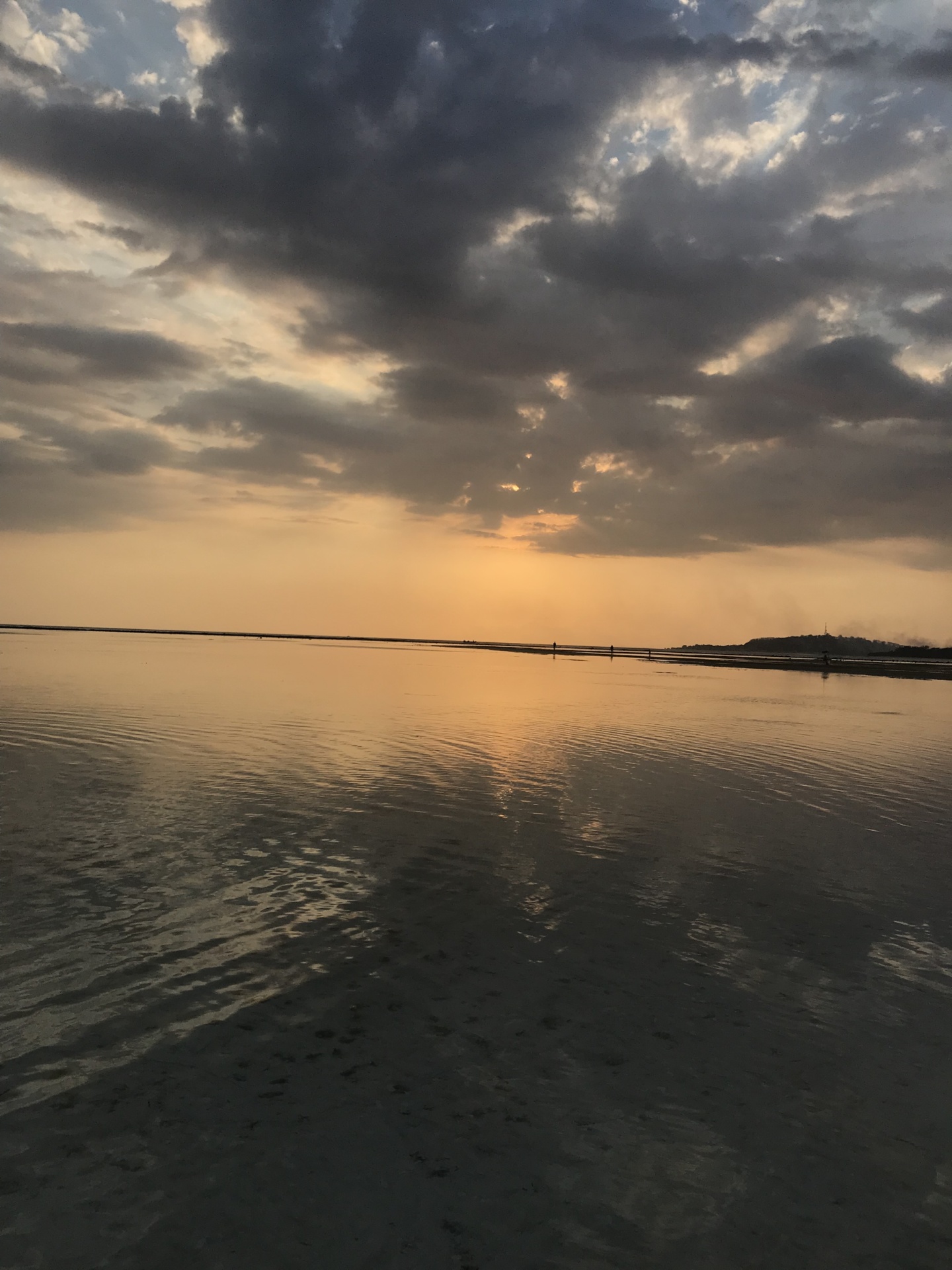 Day Two – Exploring Gili Air
Breakfast in the morning at the hotel enjoying the view over the sea and spent the morning sat on the beach soaking up the sun. After a couple of hours relaxing we decided to walk around the island and explore more.
We had lunch on the walk around enjoying another balinese curry. Stopping on the walk around the island view beach bar. On the walk we booked our transfer to Gili Meno 350IR (£19) for a private transfer where we chose the time of pick up and directly from our hotel. We also booked our transfer from Gili Meno to Nusa Lembongan 400IR each (£21).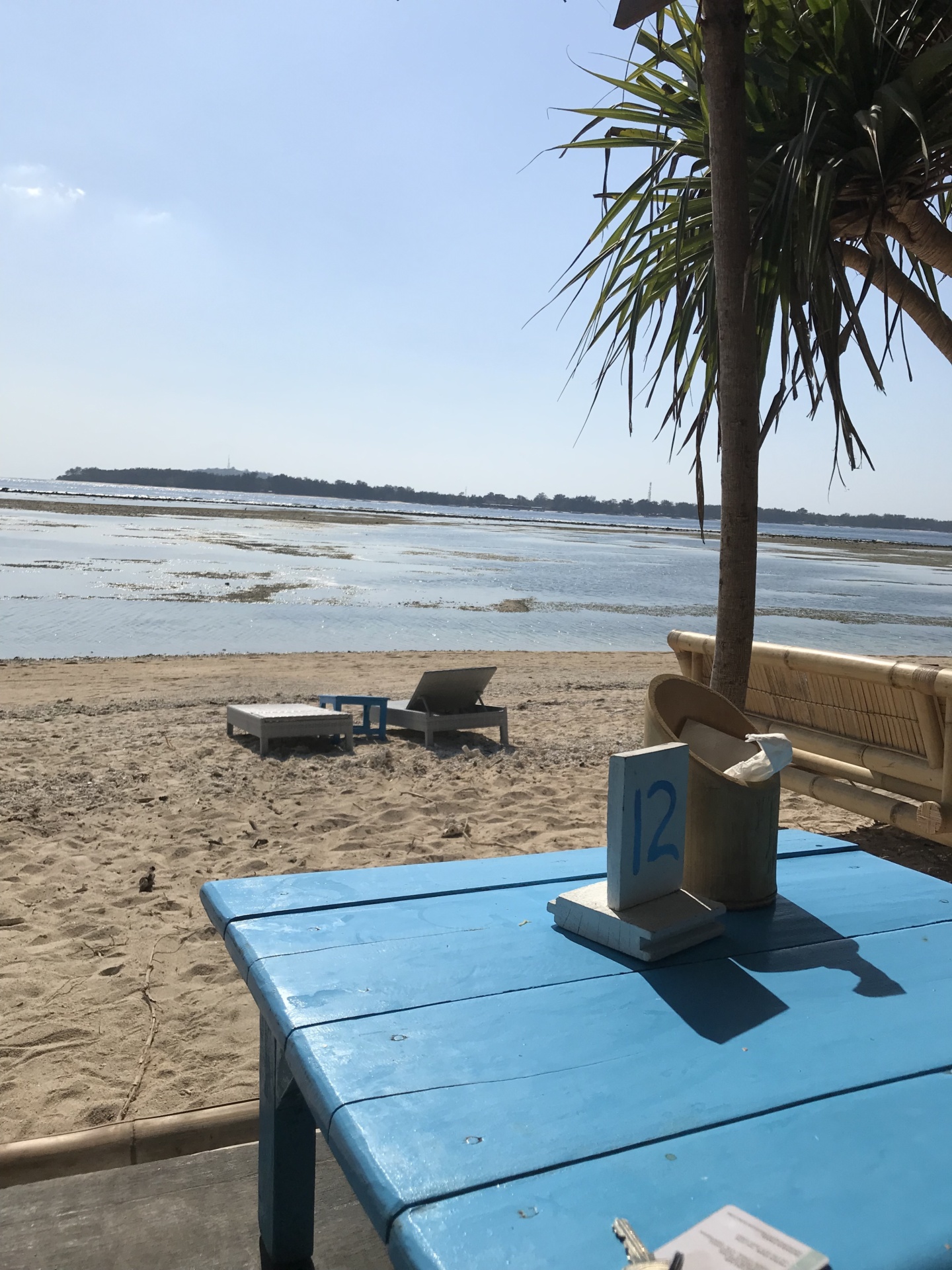 In the evening..
On our last evening in Gili Air we watched the sunset at Lumbung bar. The sunset was one of the best I have ever seen, truly beautiful.
For dinner we went to Mama's pizza as it had great reviews, it did not disappoint it was delicious. The only downside was it was a little too dark as its out on the beach with a candle on your table. The pizza was devine and highly recommend a visit.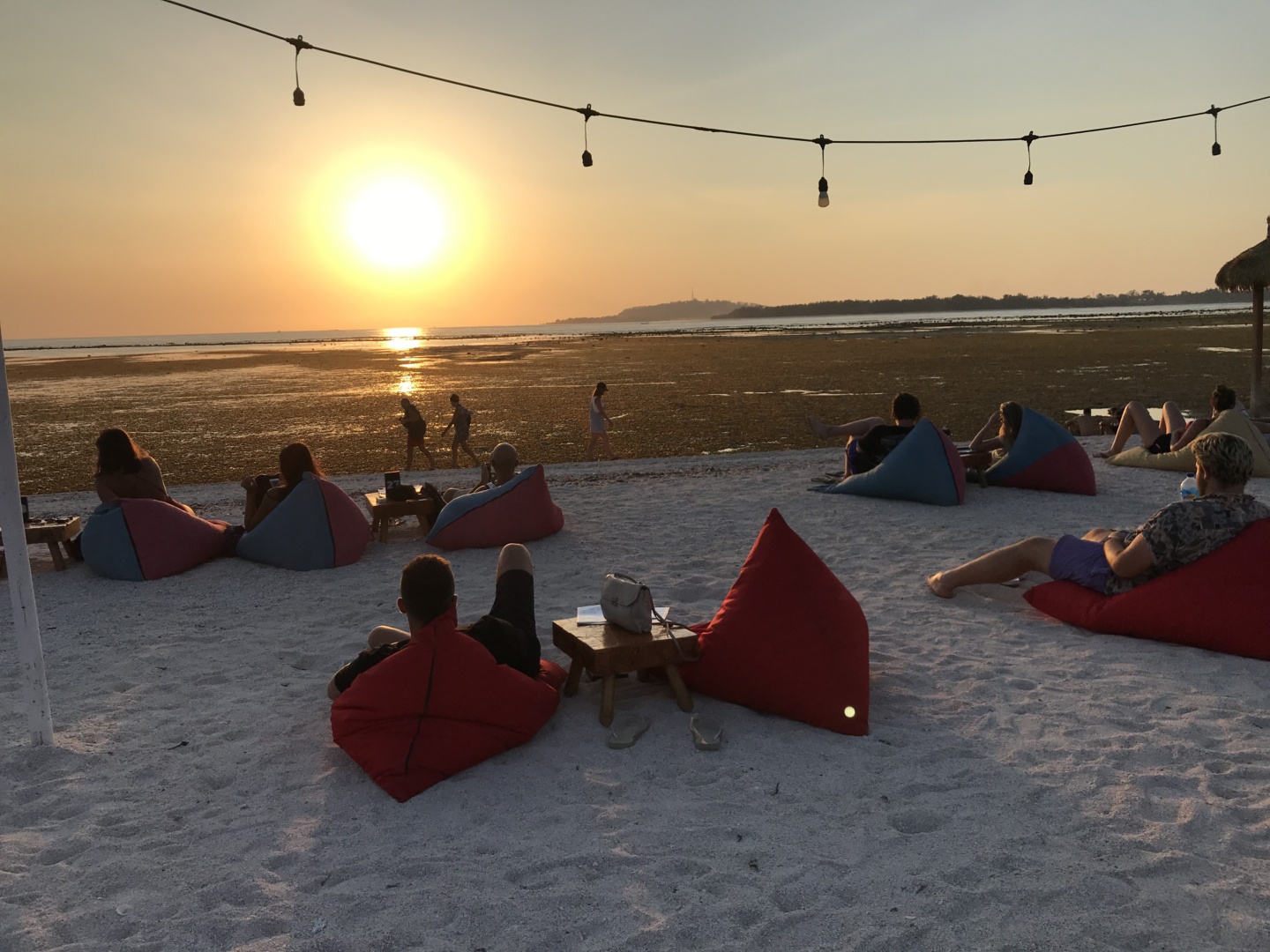 I wish we had time to watch a movie on the beach as we walked past it every evening.
We had visitors on our porch that evening, tiny kittens.
Last day
First thing before leaving Gili Air we ran to the gym on the island and did a work out, 50IR (£2.50). Then enjoyed our last breakfast on the beach before the 15 minute transfer to Gili Meno.
We loved our time on Gili Air it seemed to have a great mix of nightlife and chilled. There are things to do and book for your time there or just relax. On these kind of holidays we love a mix of box relaxing and exploring our surroundings. After a perfect couple of days in Gili Air we were looking forward to seeing what else the Gili Islands had to offer.
Gili Meno – Two Days
After Gili Air we decided to visit Gili Meno to experience more of the cast away experience. The island is located in the middle of the other Gilis so you can see the other islands. Gili Meno had a relaxing vibe and made you feel separated from the rest of the world.
We stayed at Gili Meno Escape – A small Island Boutique Resort offering stylish and luxury accommodation. Gili Air Escape offers 6 Deluxe Traditional Bungalows all of which benefit from wonderful views of our private onsite swimming pool. The resort is located in the middle of the island so a bit of a walk from the port but it was like a oasis when you arrive.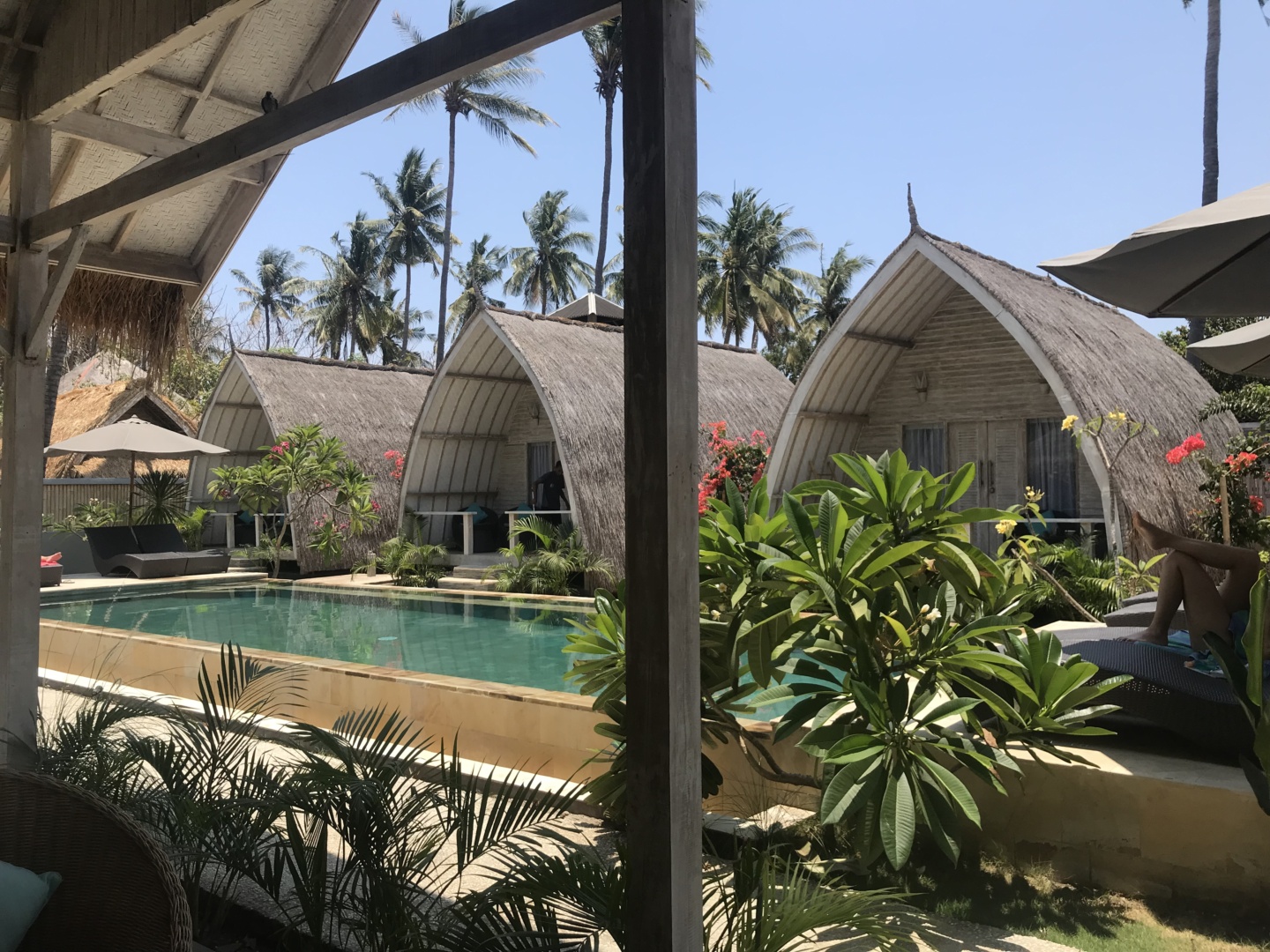 We arrived on a private transfer from Gili Air, we had spent two blissfull days on this island.
The boat took 15 minutes from Gili air. We decided to walk to our hotel as I did not like the ideas of using the horses on the islands. It was so hot we nearly died.
Once we made it we had a blissful chill at the pool for a couple of hours. We set out to explore our latest island drinks at Mojos on the walk down to white beach past the turtle sancturary and sat on the beach.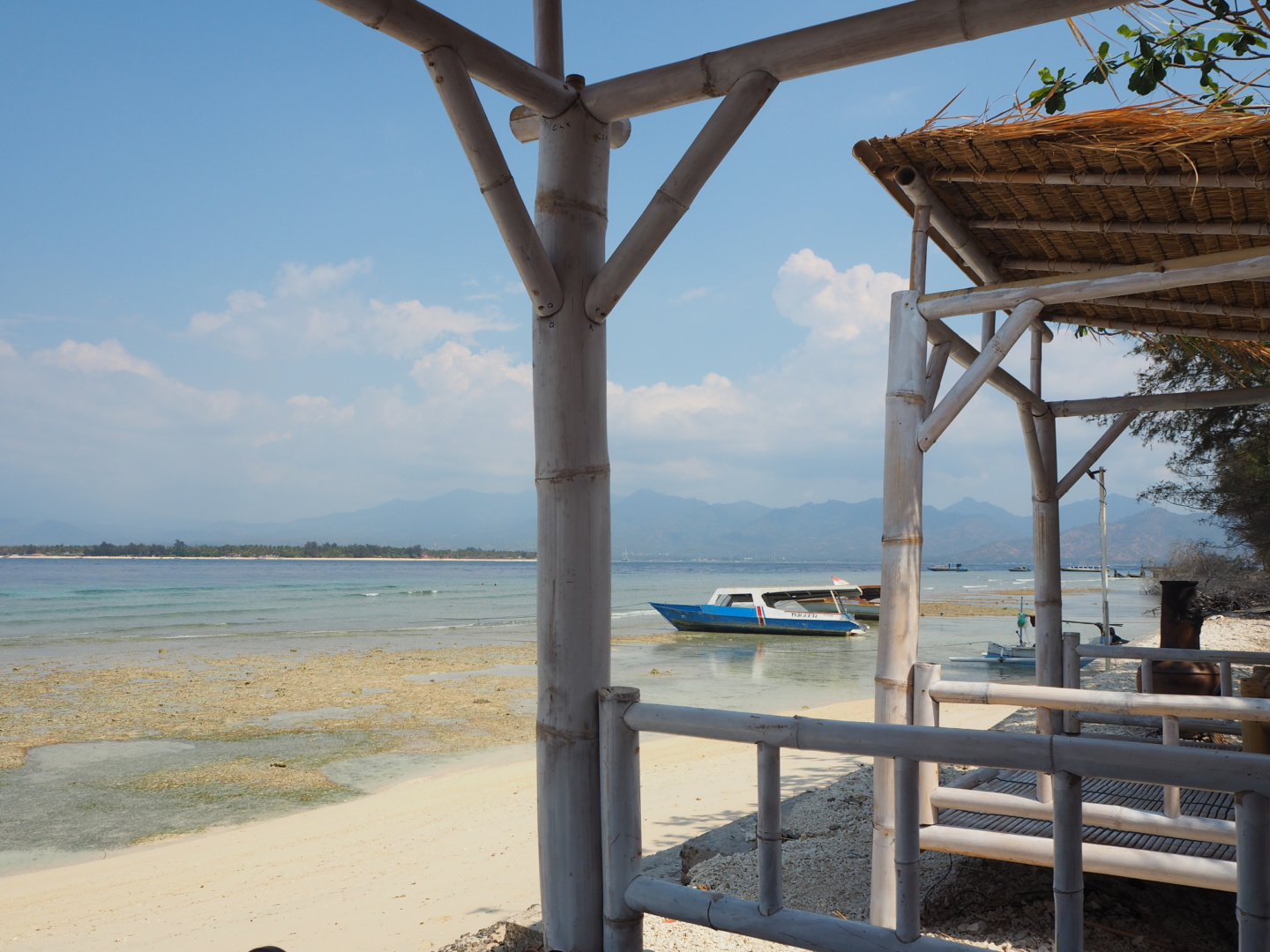 That evening we walked though the middle of the island to the sunset side and watched sunset from Diana's offering cheap cocktails at 50k IR. then enjoyed a lovely dinner at Mahayama where we looked at staying on the island.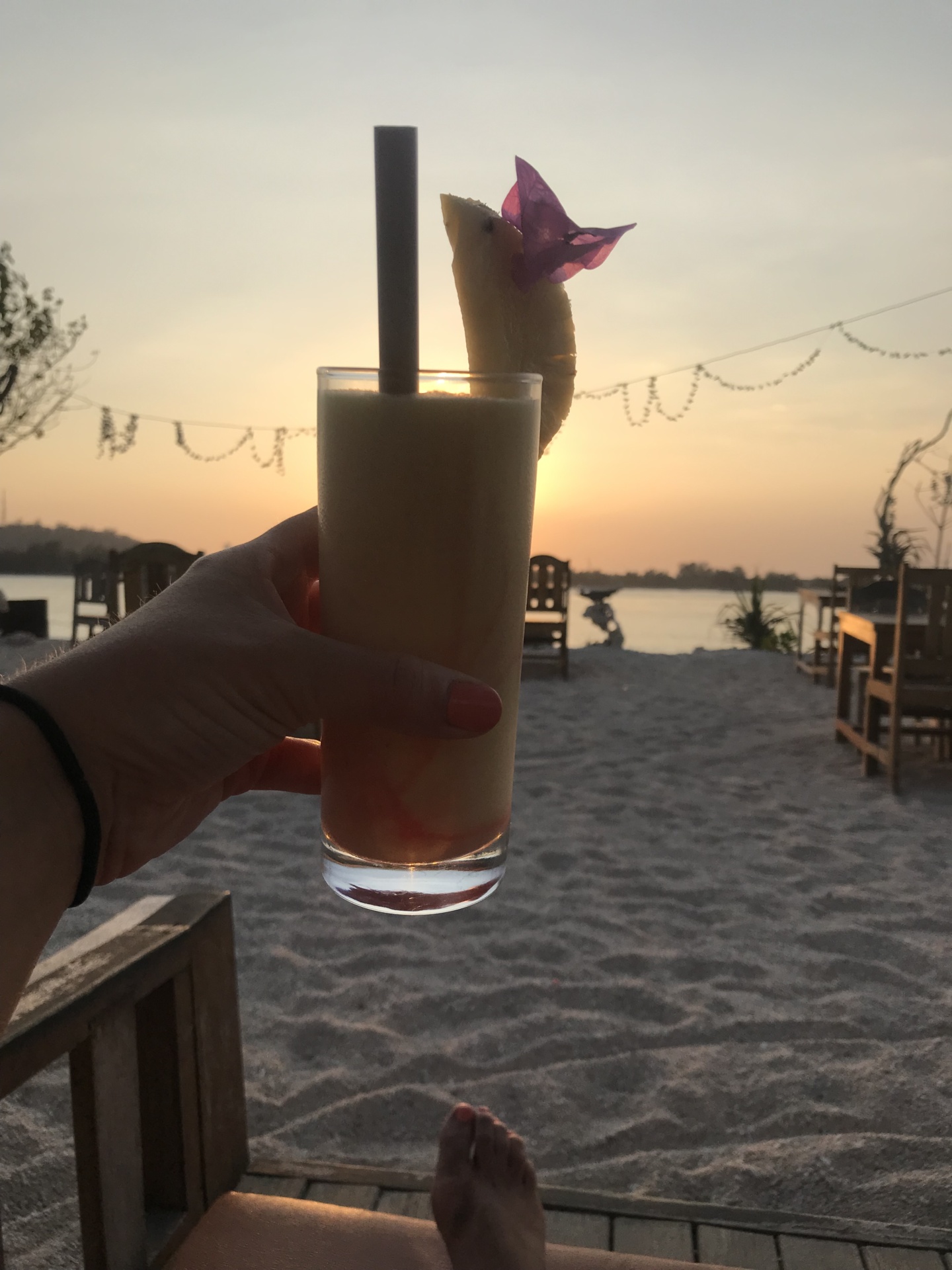 You know when theres going to be noise in the night when the hotel offers you ear plugs! The nearby mosque can be heard at 4:45 in the morning which did wake us but was fine. We enjoyed a lovely breakfast by the pool in the morning.
On arrival we had been given a map that the owners had marked out places to stop. So we set off walking around the north of the island (it only takes 1hour to walk the whole island). The sand was so white and beautiful and very quiet.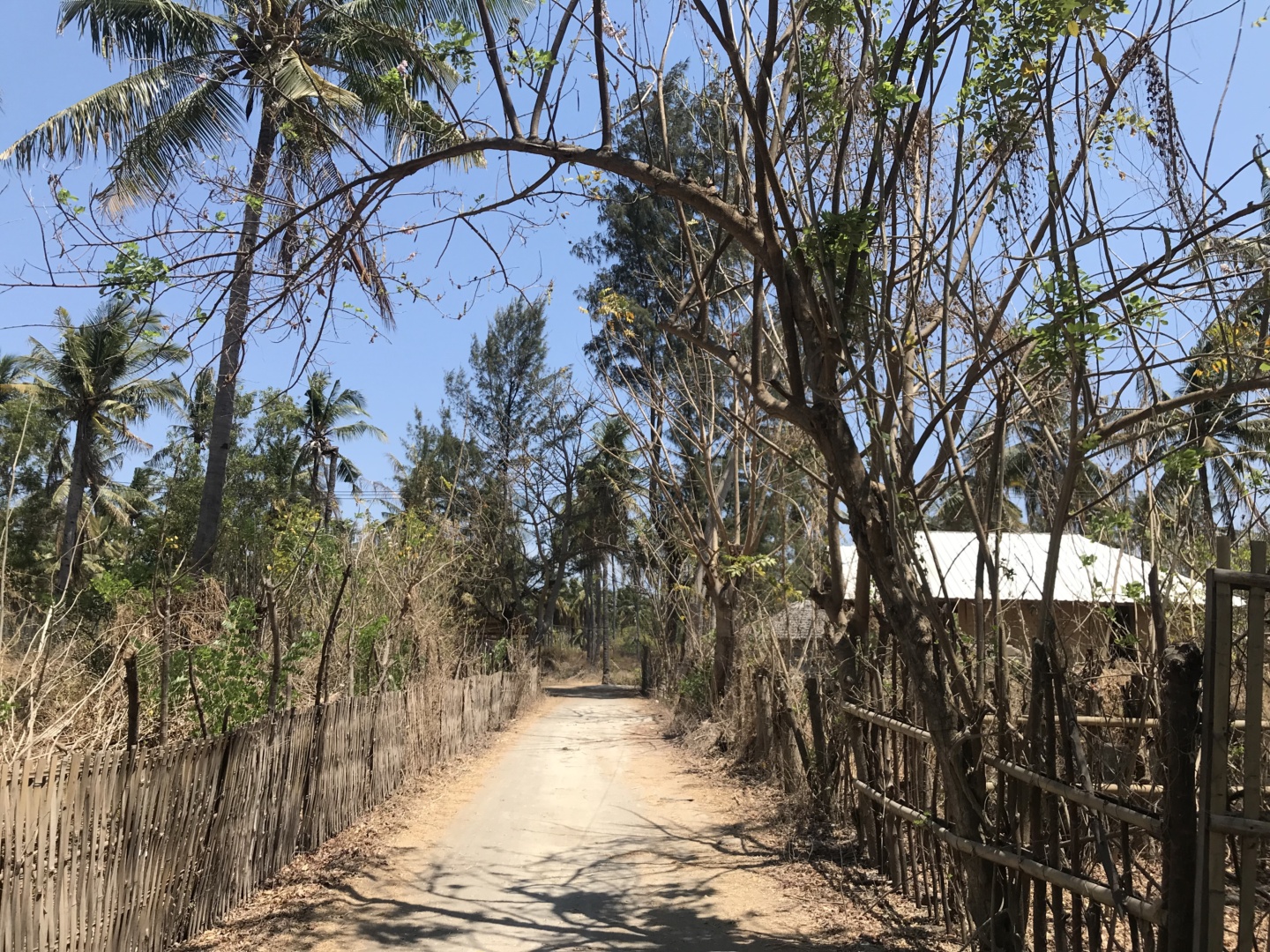 We walked past the Seri Resort another place we looked at staying and had lunch b their pool. We were going to try and hire beds to stay at Seri for the afternoon but all of the good ones were taken so we spent the afternoon at our hotel by the pool which was lovely.
For the evening we went out to Diana's again had happy hour cocktails and food this time. Two cocktails, beer, spring rolls and special noodles each 280k IR (£15) very cheap and delicious.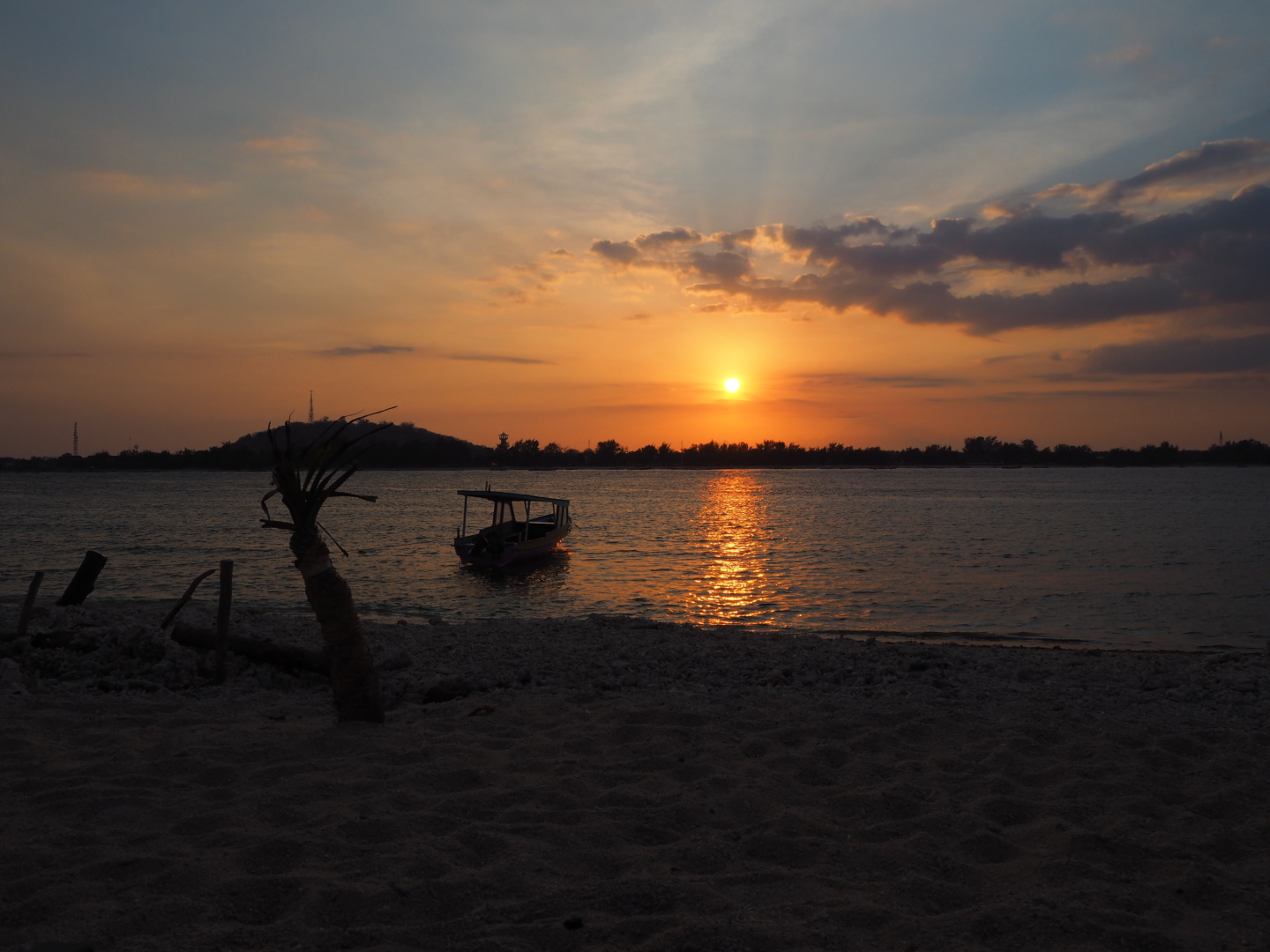 We relaxed in our hotel room that night and watched a film which was lovely.
The next morning we left early on the 8am boat to Nusa Lembongan. We were picked up by the port shuttled to the bigger boat that stops on Trawangan.
Thoughts on the Gili Islands
We had an incredible time on the gili islands, our time there did feel rushed as we had the day we arrived and then one day before we left each island. We loved each island and its incredible sunsets, some of the best I have seen hands down. The Gili Islands are easily accessible from Bali and Lombok. Prices are noticibly cheaper here than mainland bali. We were so glad we spent four days in this blissful spot.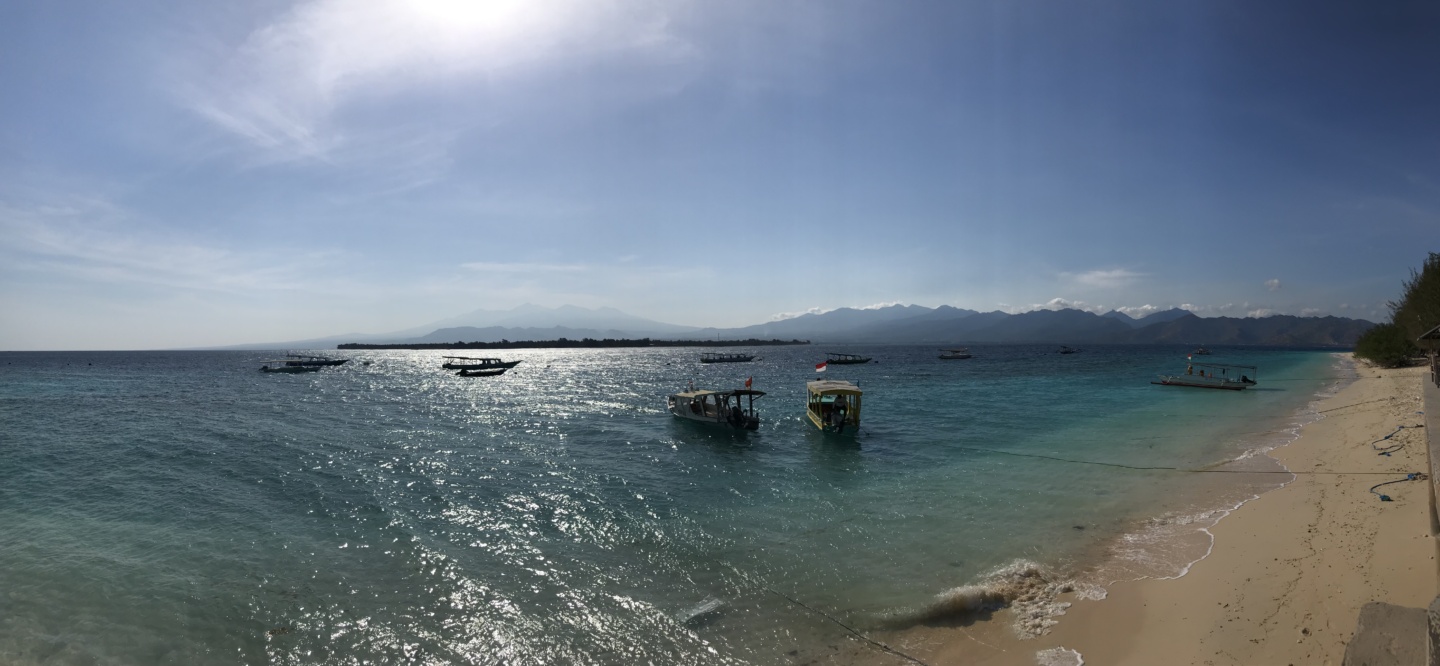 Thank you for reading

Bethan

xox