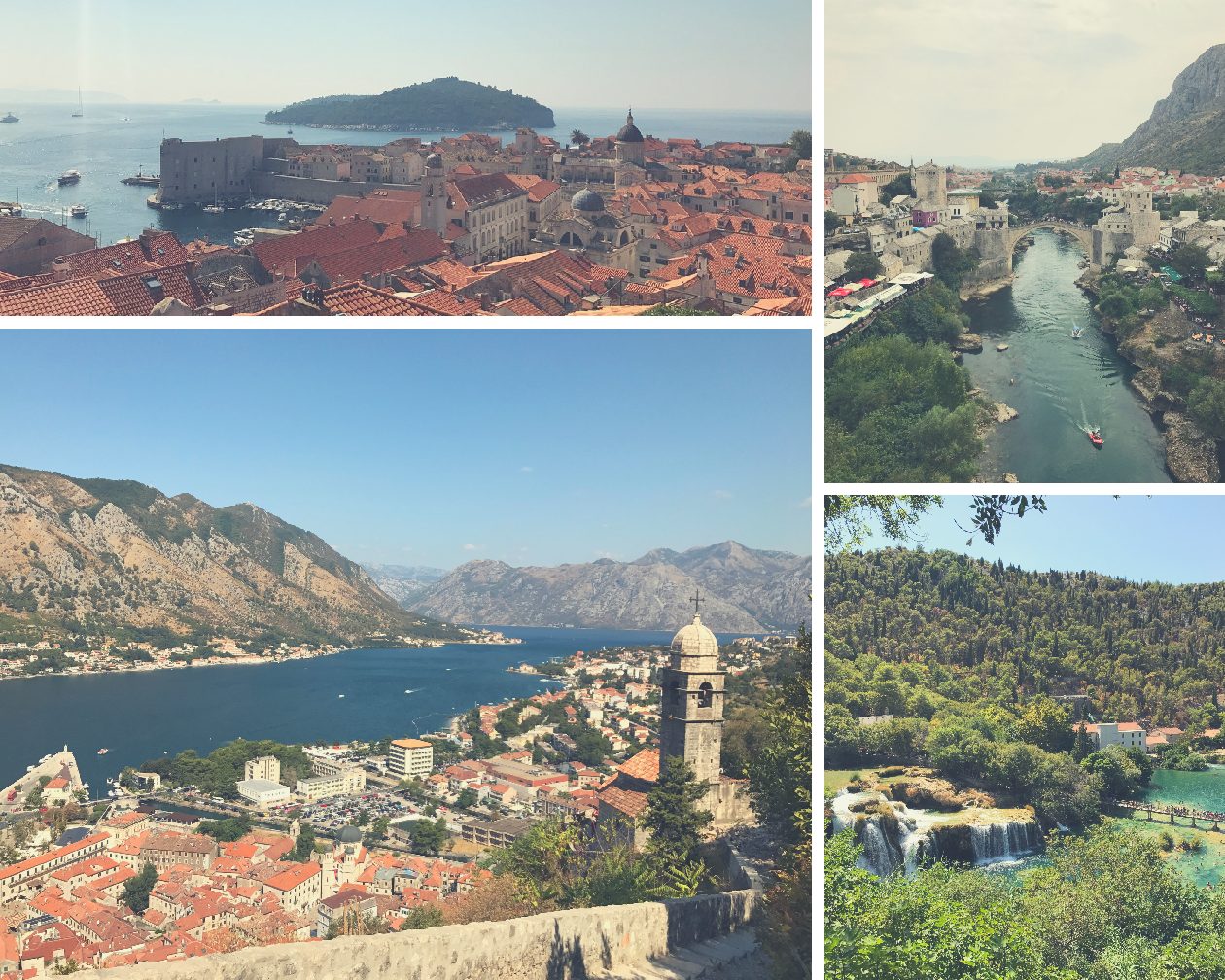 I have shared my posts with you from our road trip around Montenegro, Croatia and Bosnia and Herzegovina. We had an amazing time exploring each of the city's we visited along we way. Is there anything better than rocking up and ready to explore a new corner of Europe or elsewhere?
Our 9 day road trip took us to each of these places….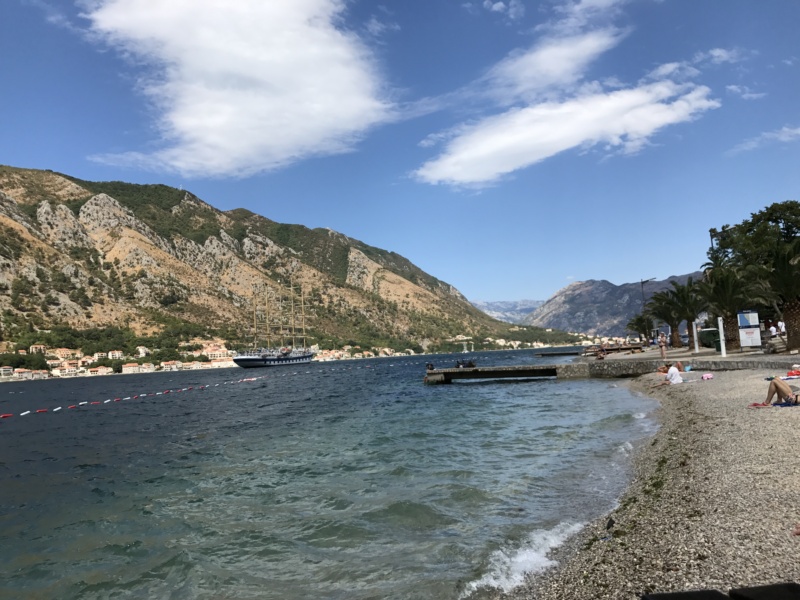 Our road trip started with this beautiful city. It had never been a place I had particularly had on my list but in the Easyjet seat sale for £35 it was first stop on our road trip. When I started looking into Kotor I was looking forward to getting there most. On arrival Kotor did not disappoint my expectations it was a picture perfect place. Admiring the beautiful old town took up most of our time, there was so much to see. Once we had our fill time for a beer by the beach. Kotor has it all. The old town can get pretty packed when cruise liners come into the bay.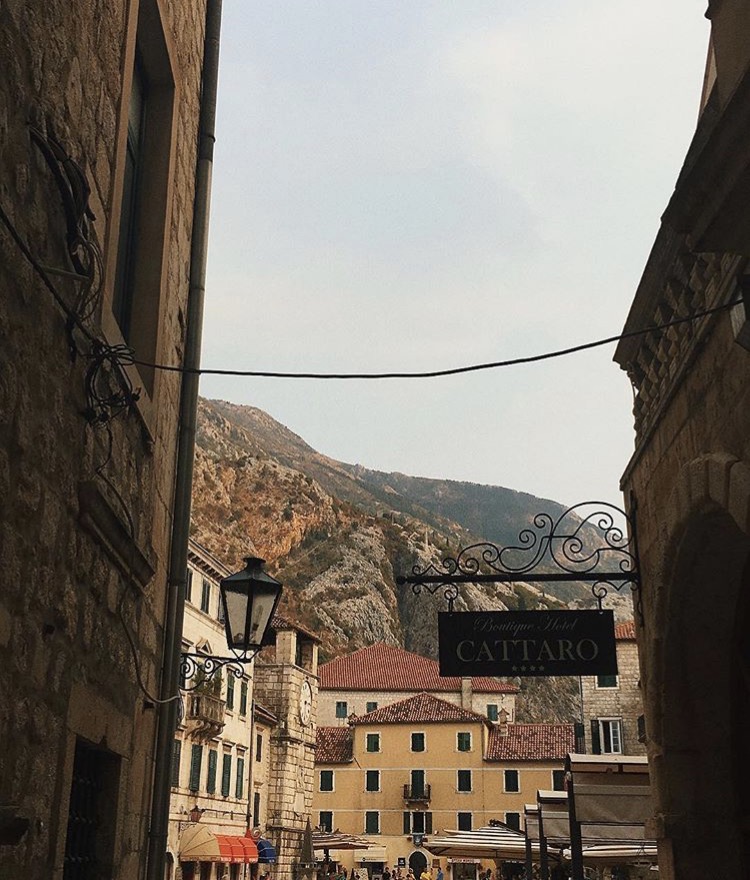 Highlights
Climbing the walls for the perfect view from the Castle Of San Giovanni
The old town
Admiring the city walls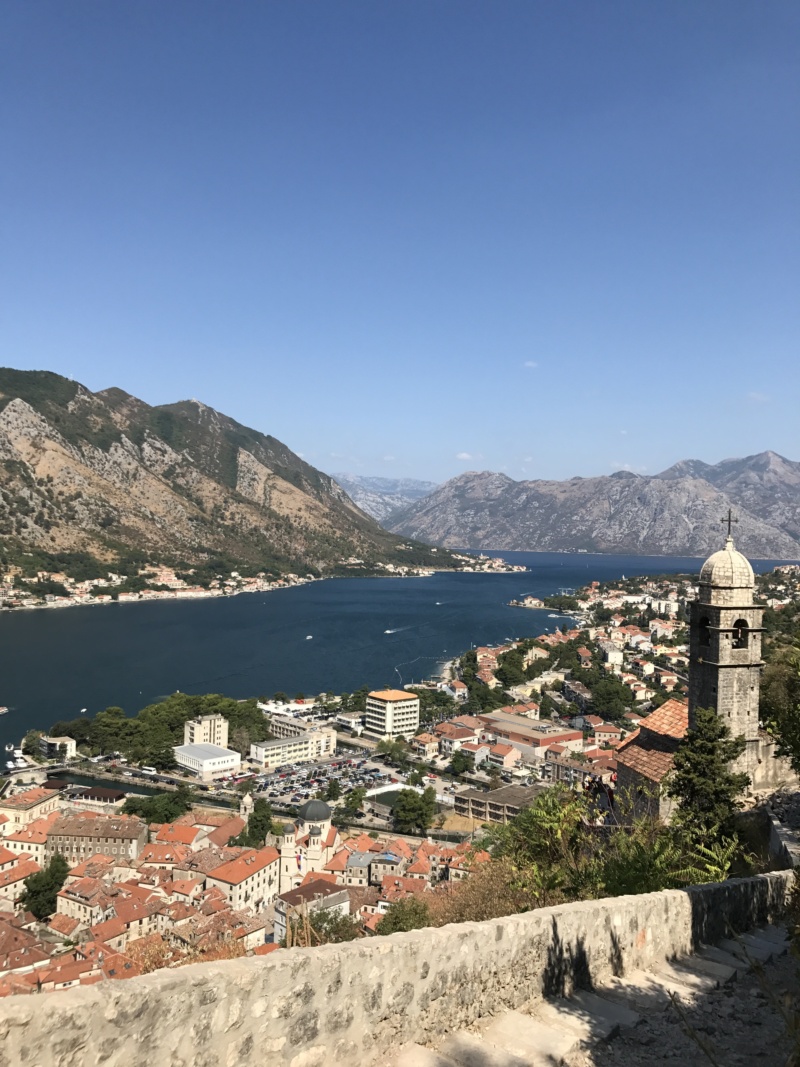 I do however regret not seeing more of Montenegro visiting Buvda, Tivat and the lady on the rocks due to time constraints. I would also like to see more of the countryside inland. I am sure I will be revisiting This beautiful country again to see it for myself.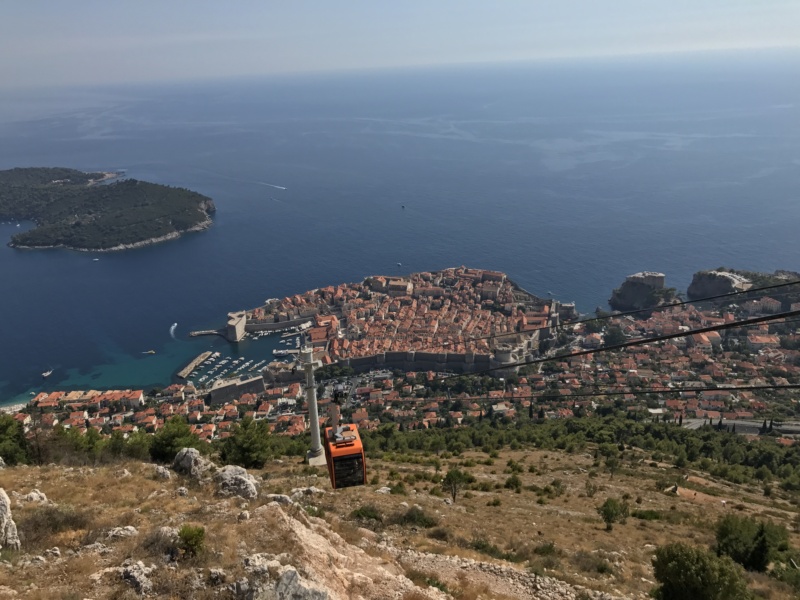 I had seen and heard a lot about this walled city and over all it did not disappoint. It ended up being my favourite stop in Croatia, and not just because GOT is filmed there. There is so much to see, do and eat I wish we had so more than two days to explore. We did manage to cram a lot into our time there however and saw as much of the city as possible. It's the perfect place to grab a table down a side street and drink local wine and sample the sea food. Dubrovnik is not cheap for your wallet though, more tips on this later.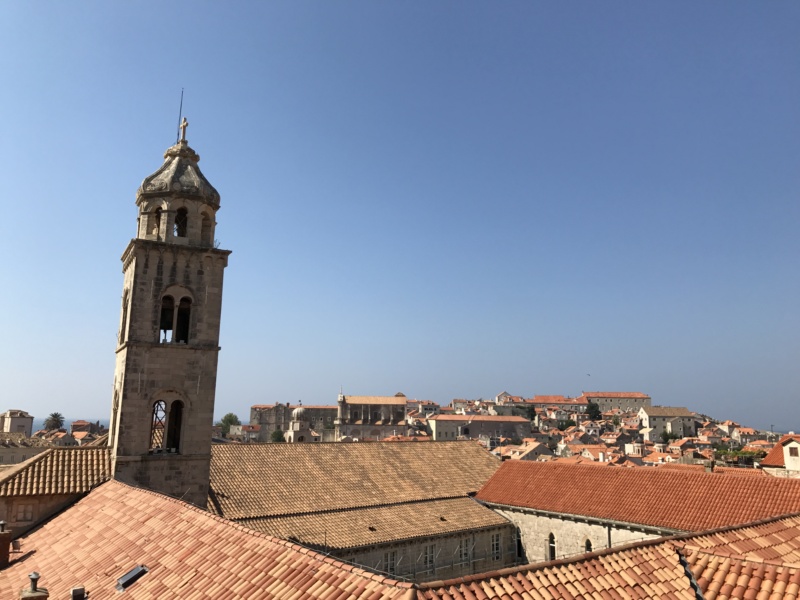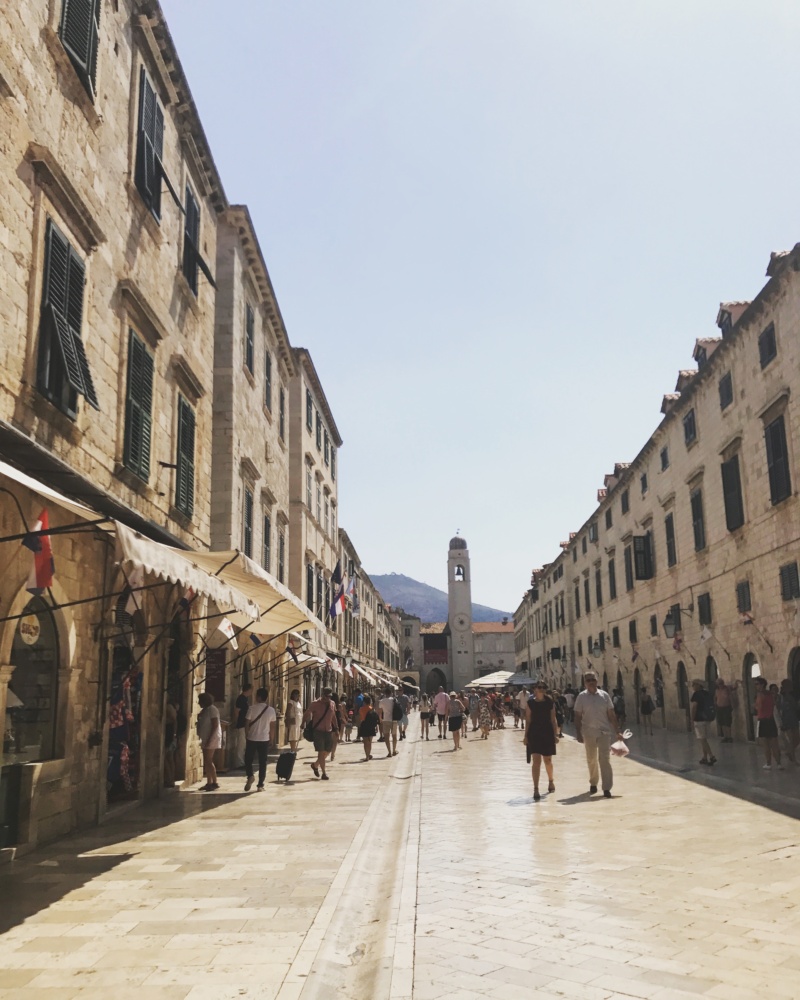 Highlights
Wandering the old town
Eating fresh seafood down cute side streets
Climbing the city walls
Catching the cable car up mt SRD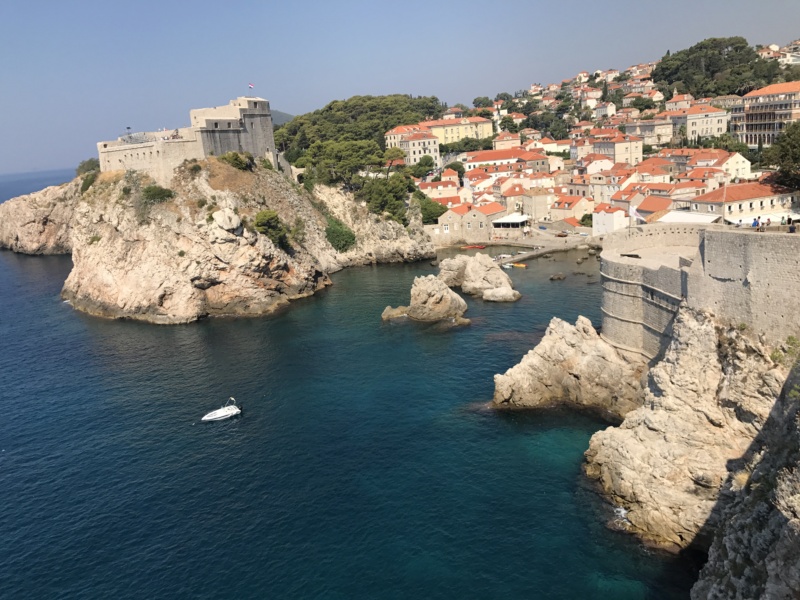 I would have liked to see some of Dubrovnik and its neighbouring islands but I will have to return for that and I definitely will.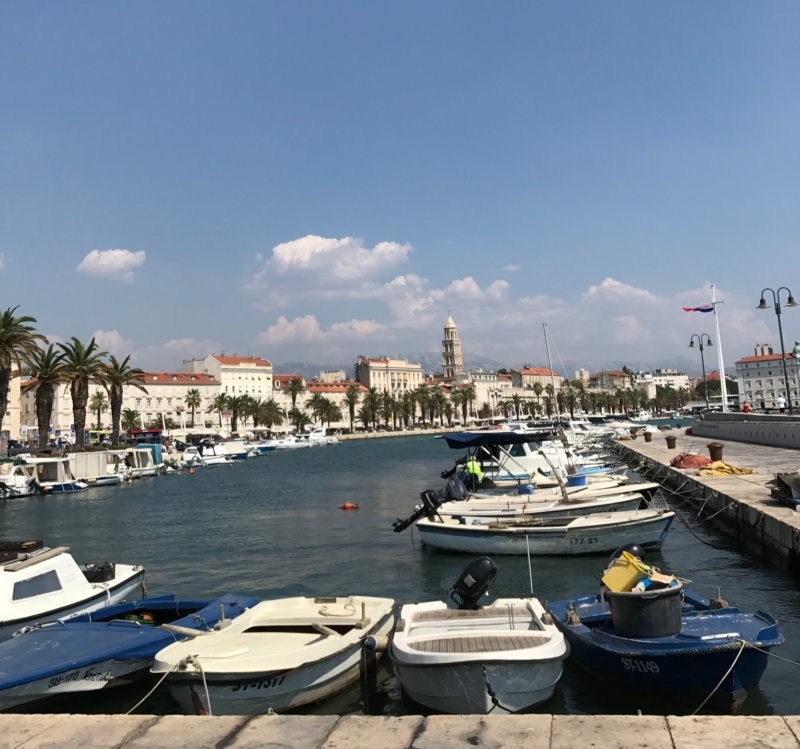 Split the third stop on our trip is a buzzing city that has a lot to offer. Our time here was a little disjointed due to staying a night on the island of Hvar in between. This meant we stayed in two different apartments and did not get much time to settle in our surroundings we were always dashing about. I would recommend spending time exploring the Diocletian's palace in the old town then stop off for a drink at one (or two… possibly three?) of the trendy bars and restaurants.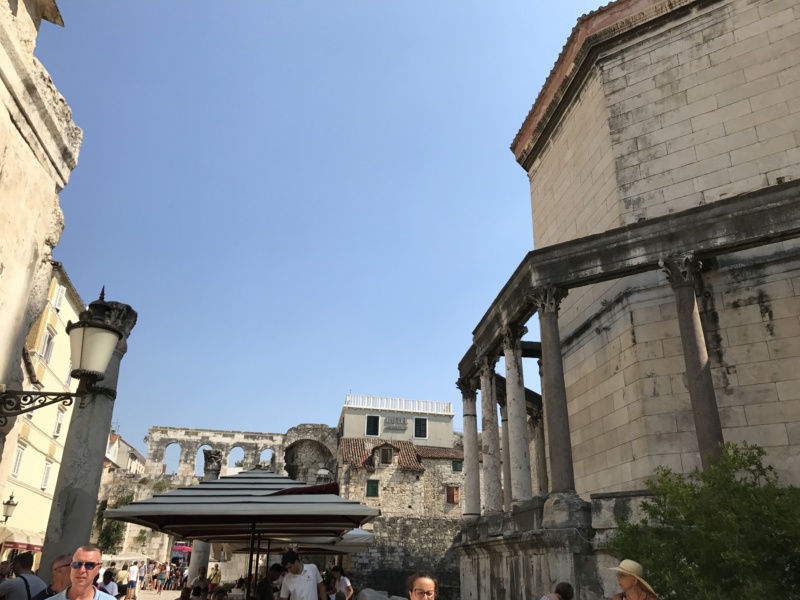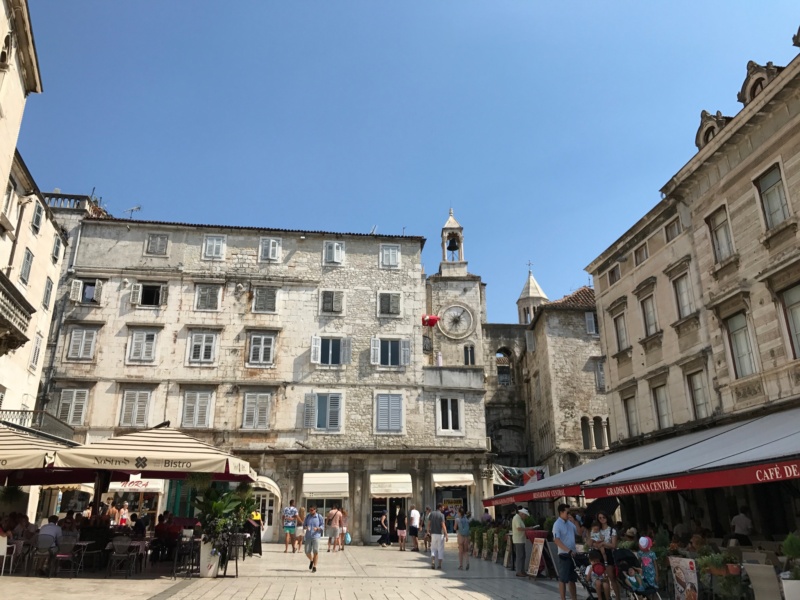 Highlights
Exploring the old town
Eating yummy pizza in Diocletian's Palace
Viewing the city from view point
Trendy bars along the promenade outside Diocletian's Palace
Island hopping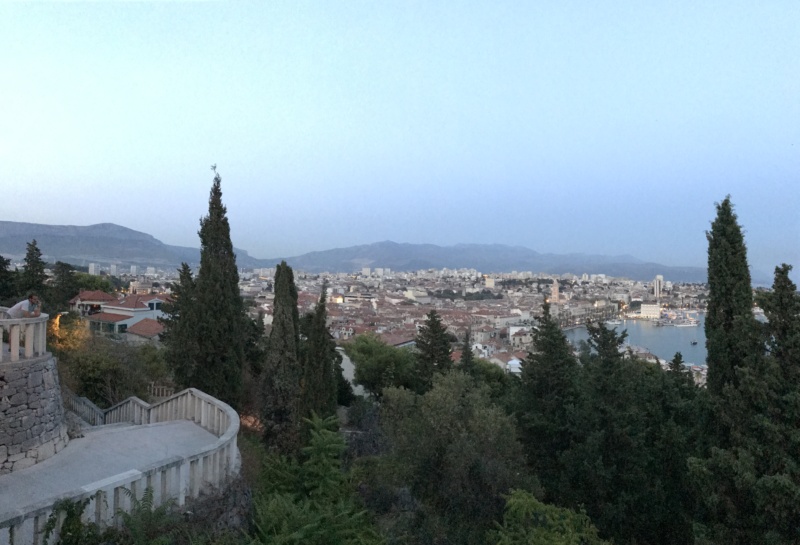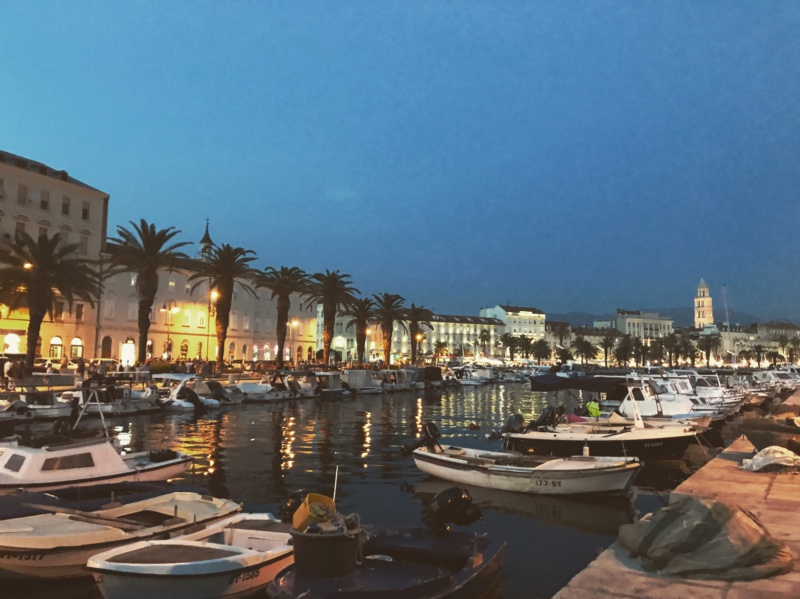 There are many islands to visit of split within easy access of the port so its easy to spend the day island hopping. I wish that I crammed more islands into my stay here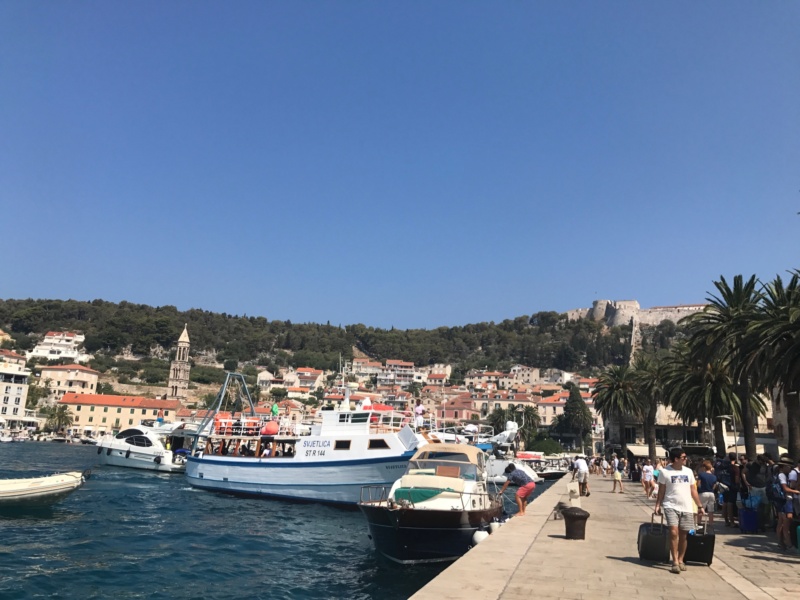 An island close by Split was the perfect stop off for our night. It's within easy access of Split being only 60 minutes by ferry (catamaran). It has a pretty port and square full of pretty restaurants and bars. Boat excursions leave fir the nearby Pakleni Islands, which have secluded beaches and coves to discover. We spent the time on the island relaxing as it was Georges birthday taking a break from our hectic schedule.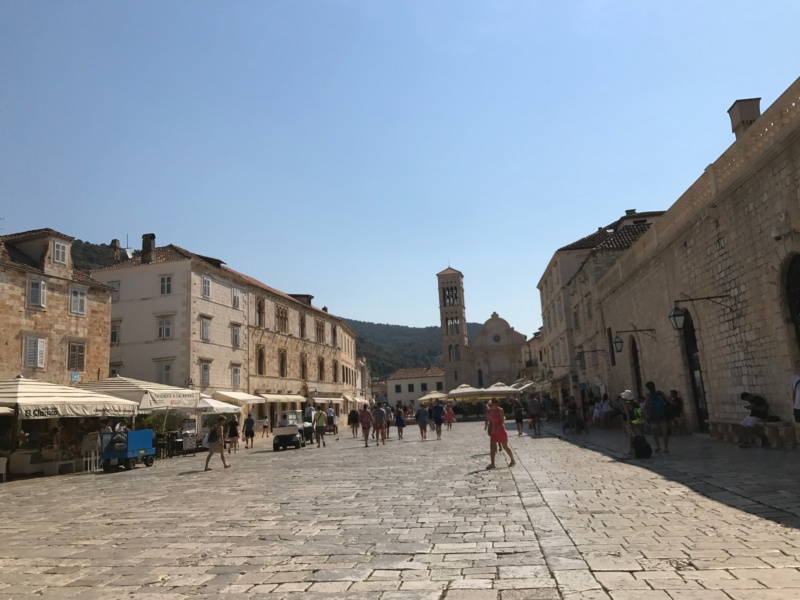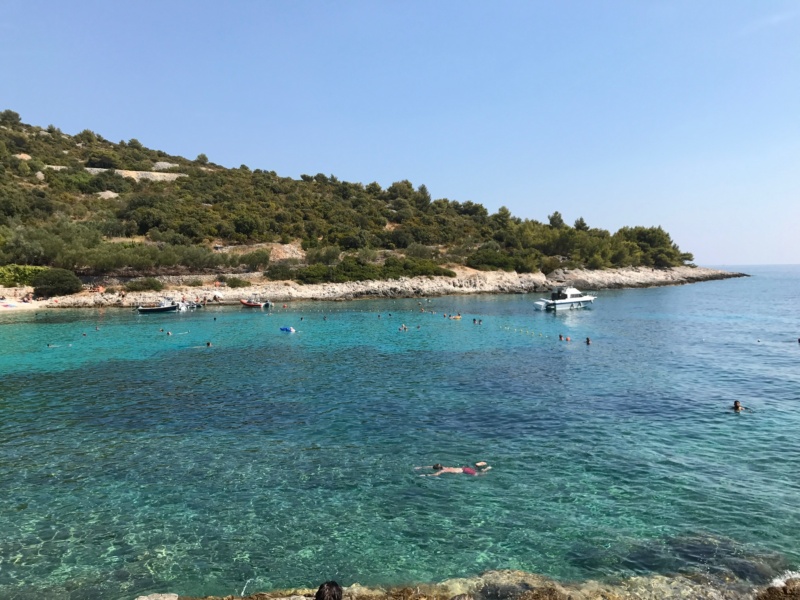 Highlights
Beaches we discovered
The cute old square and port
View of the city from the castle
Our time in Hvar was just what we needed some relaxation time from our busy road tripping and sight seeing schedule. I would like to see more of the many many islands surrounding Split and Hvar.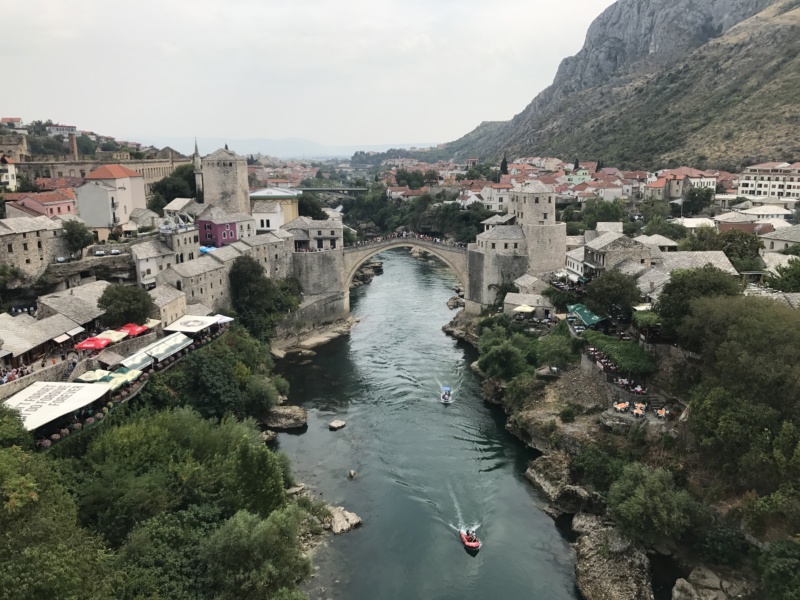 Known for its medieval Stari Most (old Bridge), I had seen countless pictures of this and couldn't help but drop whilst in the area. The cobbled streets are lined with shops and bars offering beer, Gelato and souvenirs. The old town was crazy busy in the day, but a night once the day trippers left it soon quietened down and we enjoyed a lovely night in the city drinking local wine and beer with views of the bridge.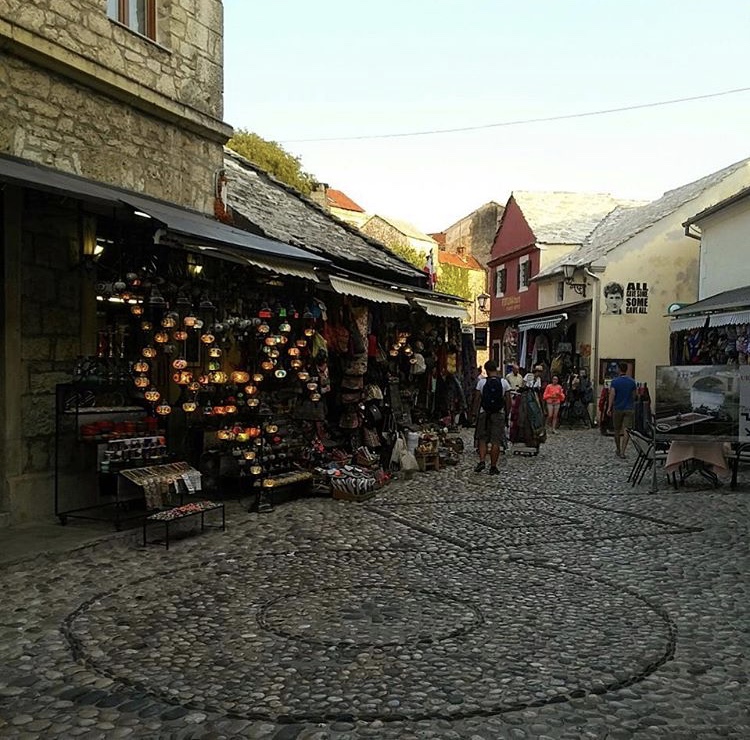 Highlights
Visiting Stari Most
The bazaar
How quiet the city got after the day trippers left
Sitting with a view of the lit up bridge with a drink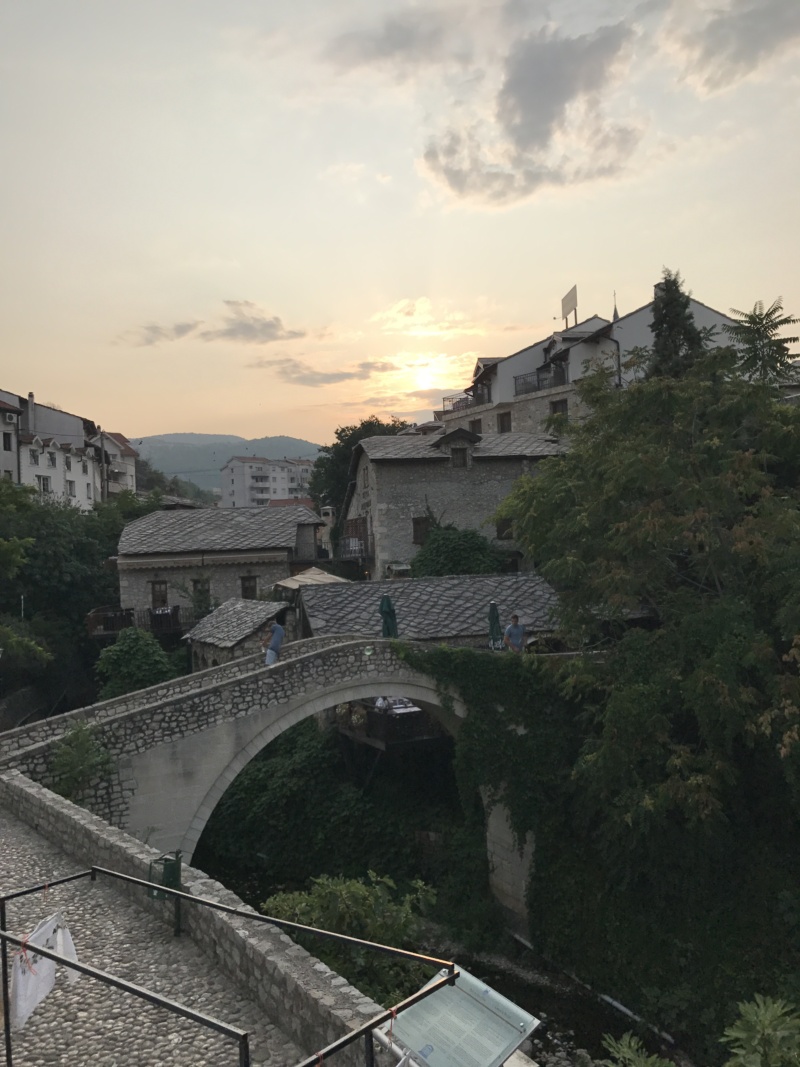 With only one day in Mostar we did miss a few bits off m list I would like to go to, such as Martin Brod Waterfall
It was such a fab stop off for us just for the day en route to Zadar. We spent the day admiring the beauty of this place. We walked round and swam in the water, a great way to break up a long drive.
Highlights
Seeing the beauty of the national park
A great day trip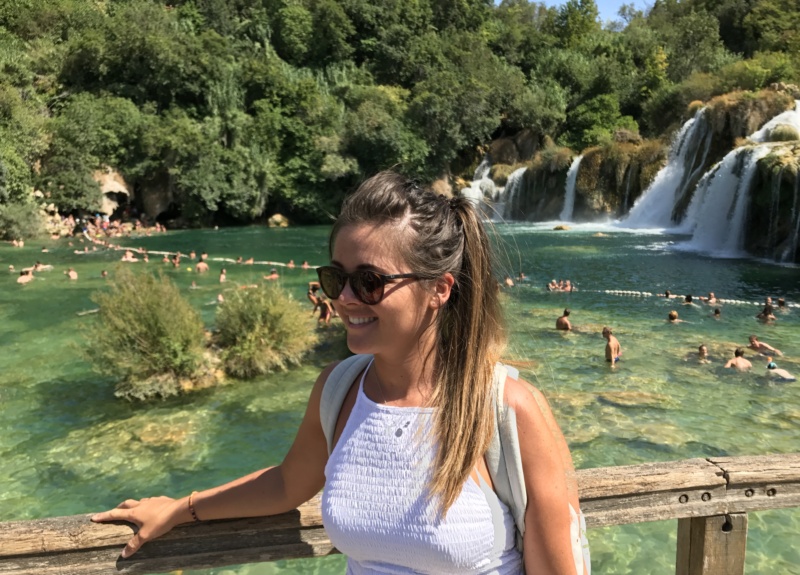 The only downside for us was just how busy it was. It was absolutely crammed full of tourists to the point where there is no where to sit and relax. It would be a lovely time to go before the rush in May, June, early July or alternatively or September, October (plus cheaper prices too if that appeals).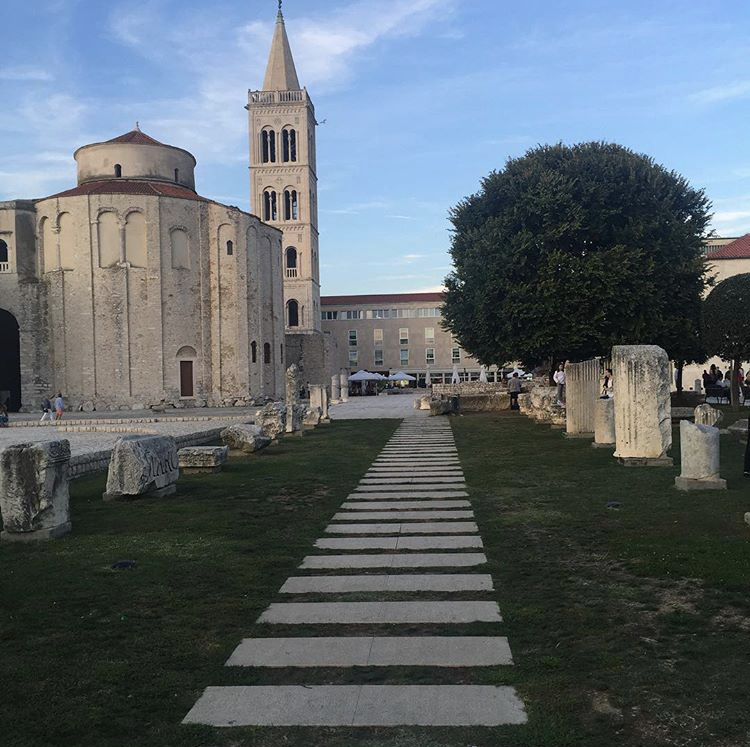 The last stop on our road trip was pretty, I hadn't done much research as it was our last stop. But Zadar sure wowed me with its beautiful streets of the old town. We ate amazing pizza in a side street and walked along the sea front. It was a shame we only had one full day in Zadar (due to wild fires slowing our arrival by three hours) there seemed so much more to see/do.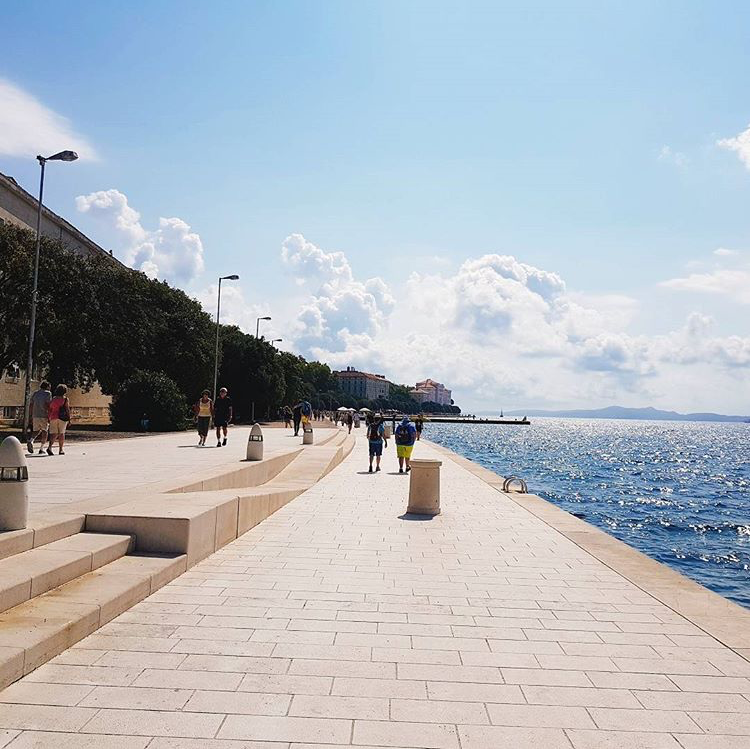 Highlights
Climbing the bell tower
Having a relaxing day at the garden
Visiting the sea organ as the sea got rough and listening to its tune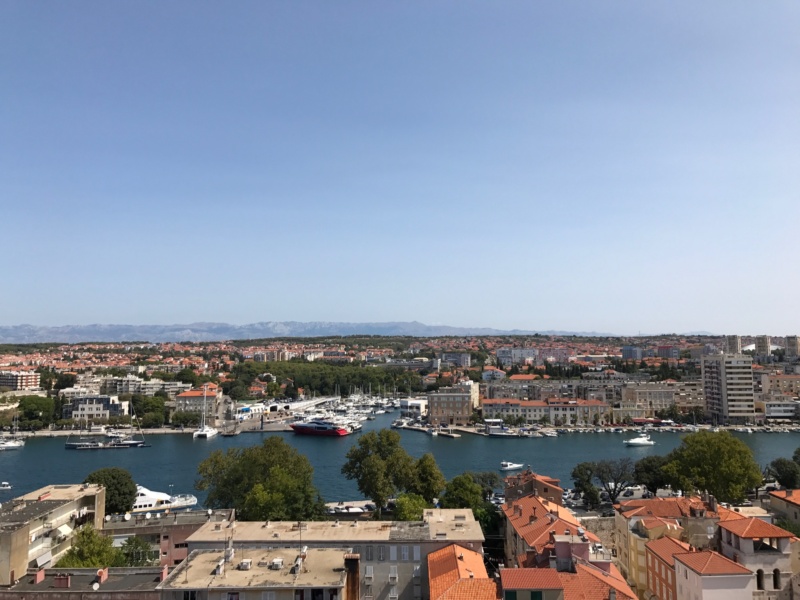 Due to my lack of planning on the last stop of our adventure I am sure we missed so much out. We tried to see everything we could before heading back to the airport. There are yet more islands just of Zadar which of course I wanted to visit but just did not have the time it was a choice of see the city or island.
And that was our road trip highlights- just like that our road trip was over… We covered 3 countries, 1 national park and 6 cities.
Have you been to any of these countries or cities? What did you get up to in our time there? let me know in the comments below↓
---
Take a read of the road trip series:
---
Thankyou for reading
Bethan
xox