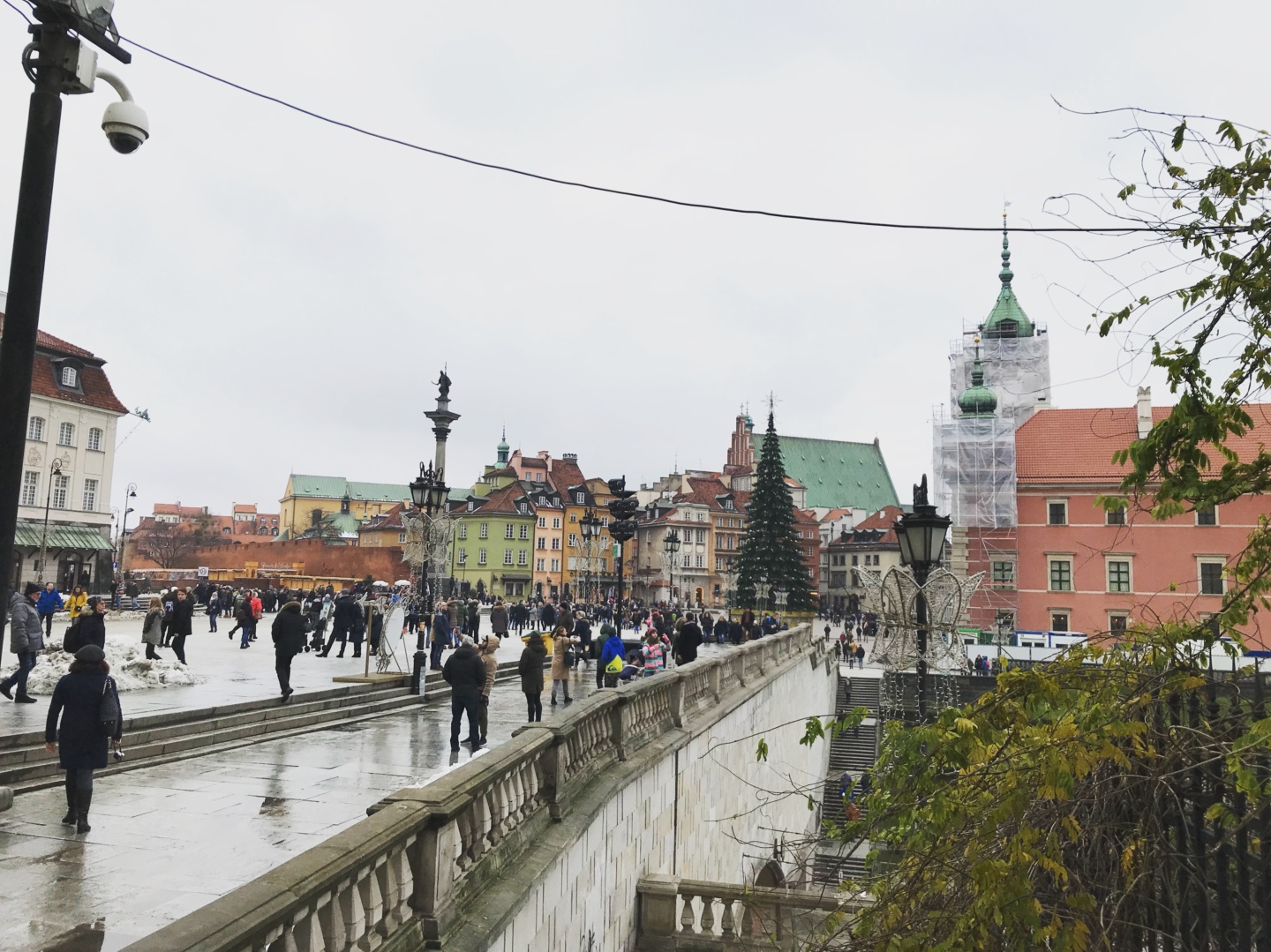 If you follow my blog posts you will know I am a lover of a winter/festive break. This year on a whim we booked flights to Warsaw the Capital of Poland.
We have a love for Poland in the times we have visited previously – Gdansk, Krakow.
This year we traveled to Warsaw on the 2nd of December to the 5th.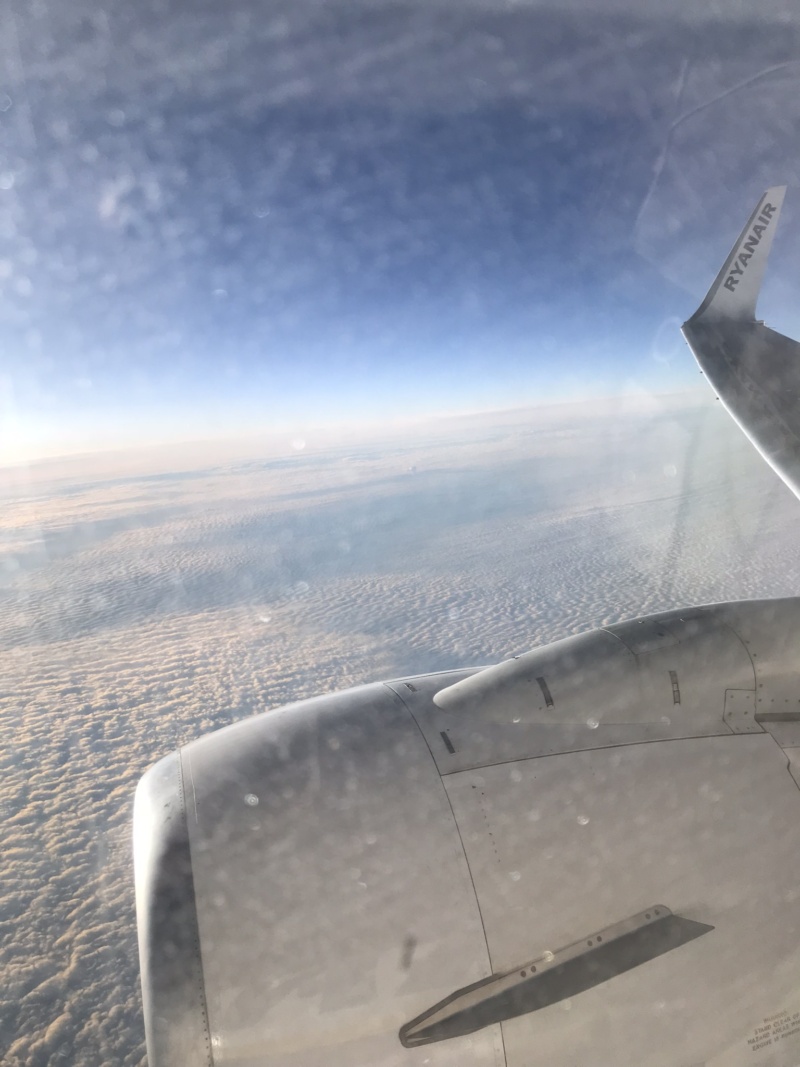 It was only a short break but enough time to pack in the sights, visit some Christmas markets. Plus drink our fair share of mulled wine and also mead (a new one for us). An early start leaving Manchester at 6am. Arriving in Poland at 10am and grabbed a taxi to the city. Not a short journey btw… 40 mins. Dropping our bags at our hotel for the weekend – Sheraton Warsaw. The hotel was lovely and our room was huge with a marble bathroom and king size bed (ideal for George who is 6foot).

About Warsaw
Warsaw is the sprawling capital of Poland. Its widely varied architecture reflects the city's long, turbulent history, from Gothic churches and neoclassical palaces to Soviet-era blocks and modern skyscrapers. The city's Old Town was restored after heavy damage during WWII. Its heart is Market Square, with pastel buildings and open-air cafes. The Monument of the Warsaw Mermaid at its center is the city's symbol.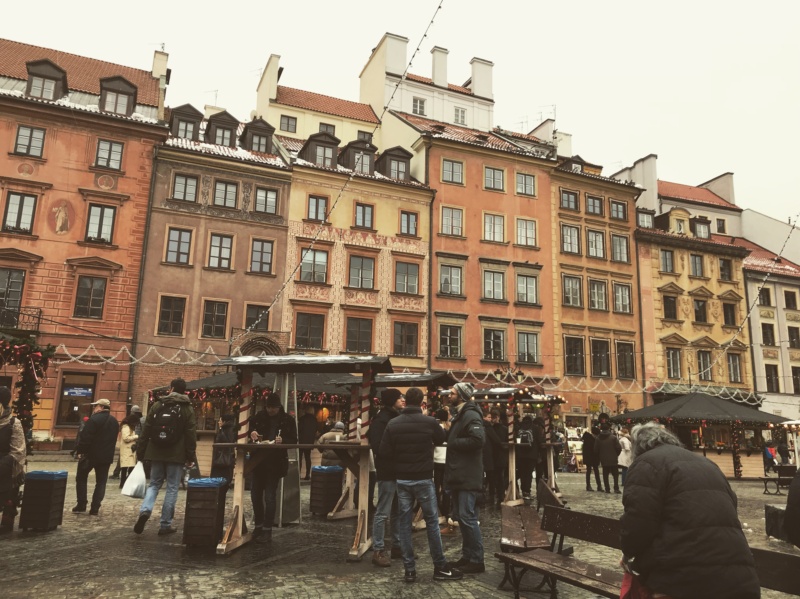 There is a lot of history around the capital of Warsaw, tag on a walking tour to find out much more about its colorful past and rebuilding the city to its former glory.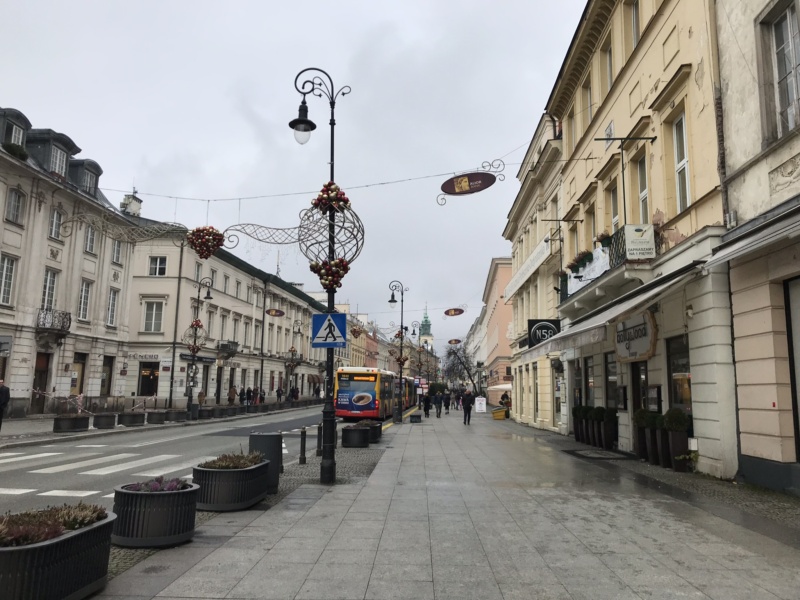 Hello Warsaw
Dropping our bags at the hotel we set of to explore our next new city. It was about a 15 minute walk into the city old town. Exploring the colourful buildings, castles and popping into shops.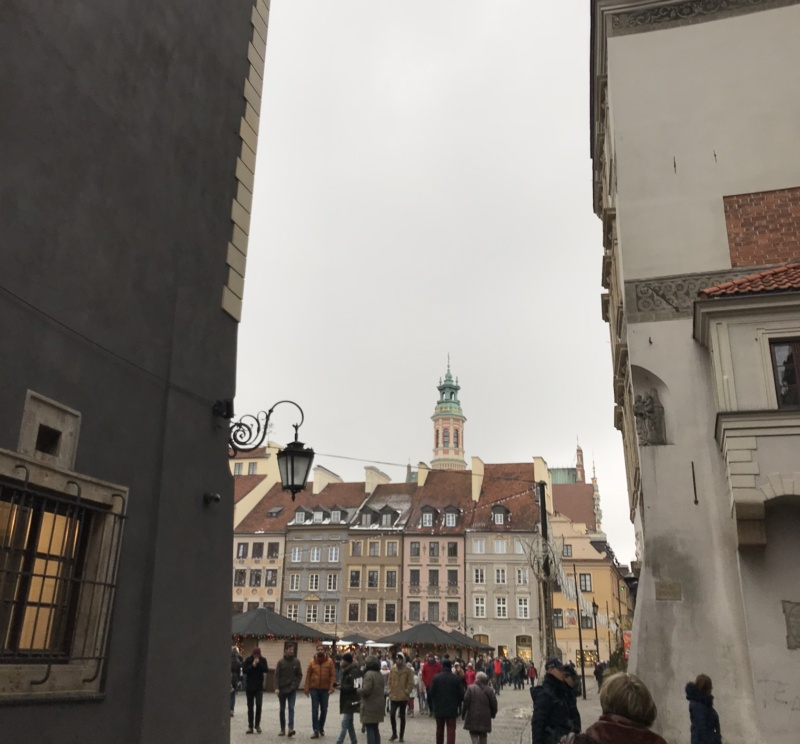 Old Town
Thanks to the Second World War, the city's Old Town is only that in name. The capital's historic centre, dating back to the 13th century, was all but obliterated during the conflict, and what visitors explore today is essentially a 20th century re-build. That in itself is very impressive. Look out for information around the cobbled streets and squares detailing how the now-Unesco protected streets were meticulously reconstructed.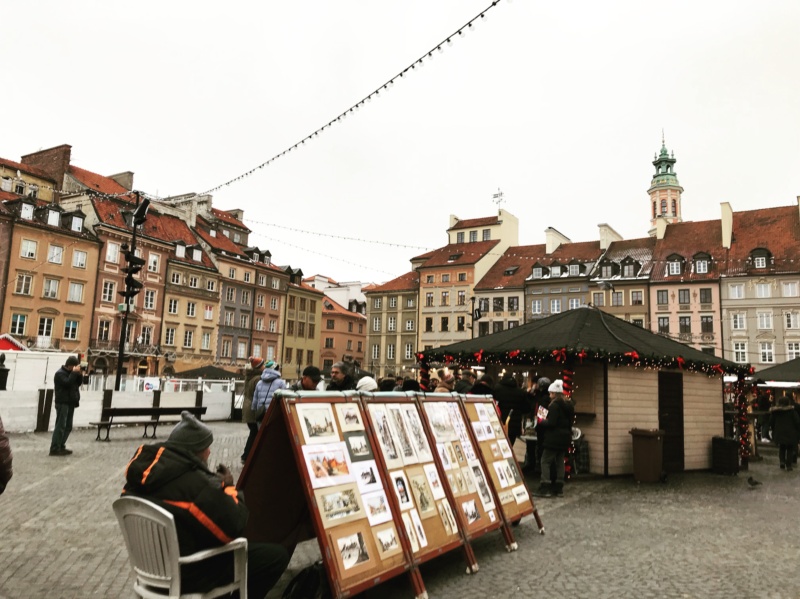 Castle Square
A beautiful plaza I am sure is filled in the summer months and at Christmas time had a large Christmas tree in the centre with Christmas markets leading off around the old city walls.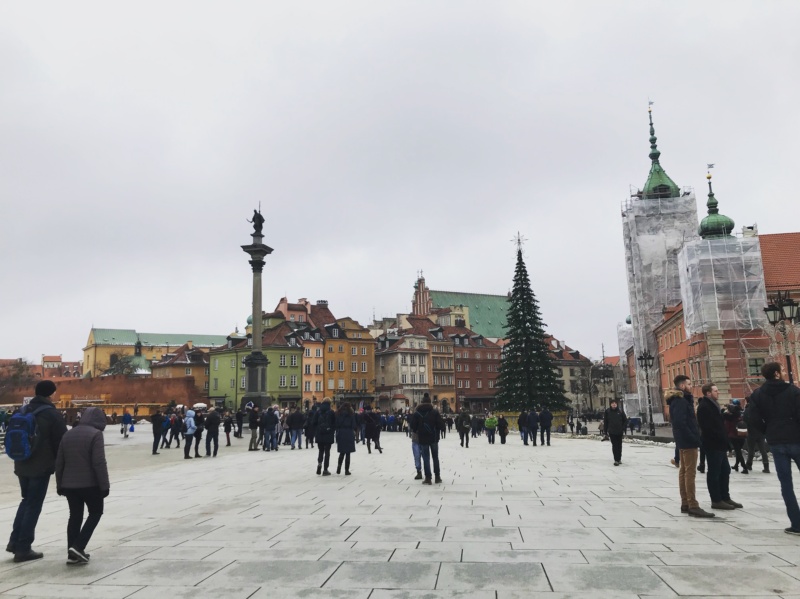 Monument to the Warsaw Uprising Fighters
A beautiful monument., really thought provoking. Its a little further out than most of the attractions but walkable. Take a look carefully at this and to really understand how horrific this period of time was for ordinary people and hopefully a reminder that it should never happen again. (Information on the wall is in English)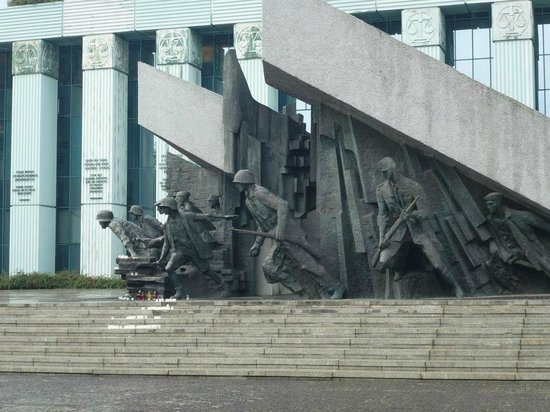 Old Town Observation Terrace
A cheap view point for 6PLN (about £1.20) to climb the steps and look at the view over Castle Square and the opposite way the City. In summer or at sunset I imagine the view is incredible but in December it was freezing and misty.

Krakowskie Przedmiescie
This was the main street from Nowy Swiat all the way down to the Old Town. Beautiful buildings, several churches to look inside, statues, restaurants and bars. Explore a little off the side streets too. At Christmas time it is really beautifully lit at night with Christmas decorations.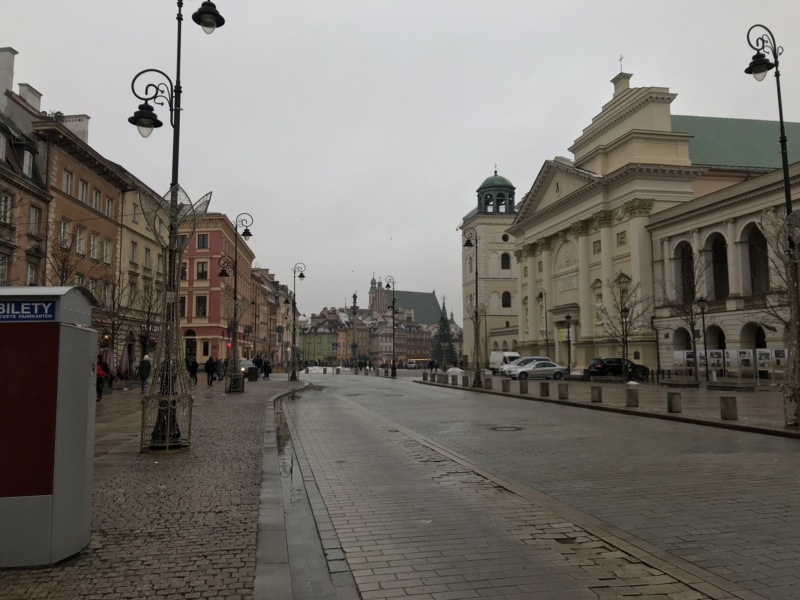 Palace of Culture and Science
This is an incredible building, with lots of museums and cafes inside. Go up to the observation deck on top, the panoramic view from the top of this building was very impressive over the city.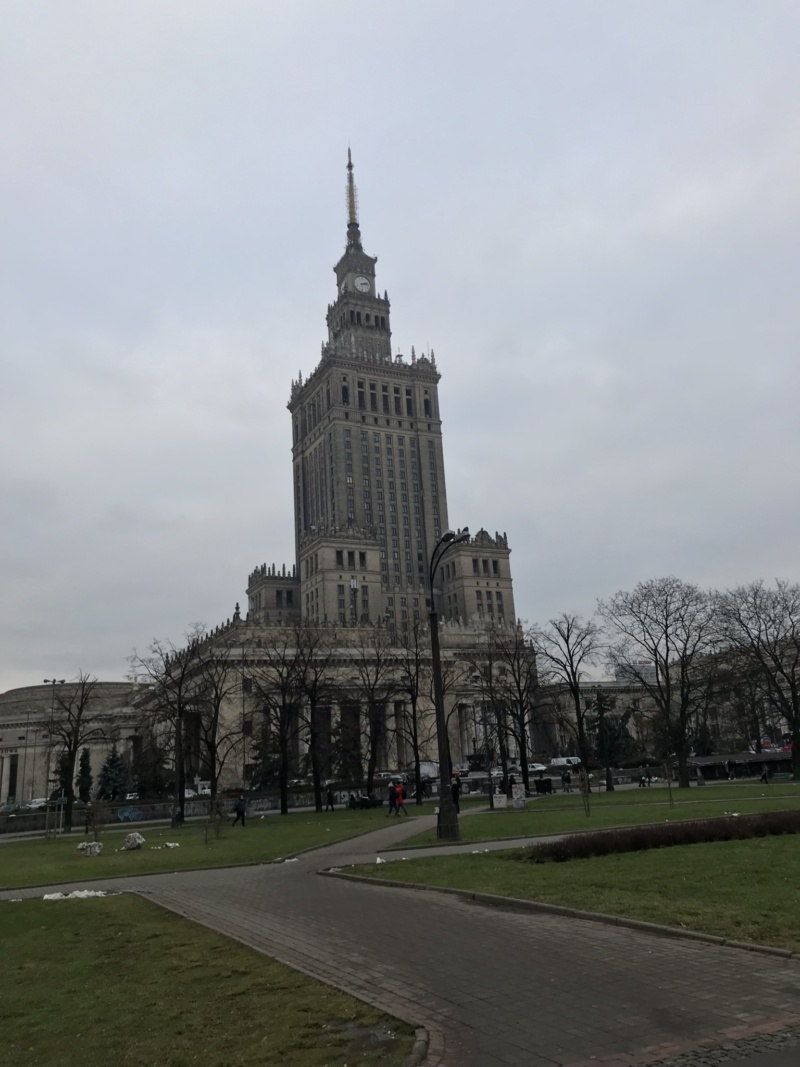 Warsaw Barbican
It's great to see remnants of the Old City's wall and gate preserved. If you're at the Old City, it's worth taking a look and walking along the wall. Empty in the morning and later on it fills with artists selling they're creations or musicians. At the time of our visit there was the Christmas Markets local people selling sweets and handmade items.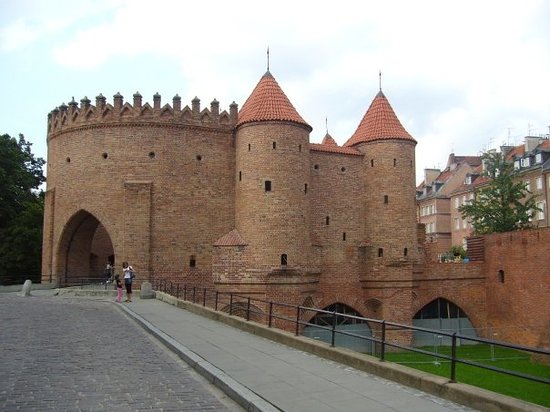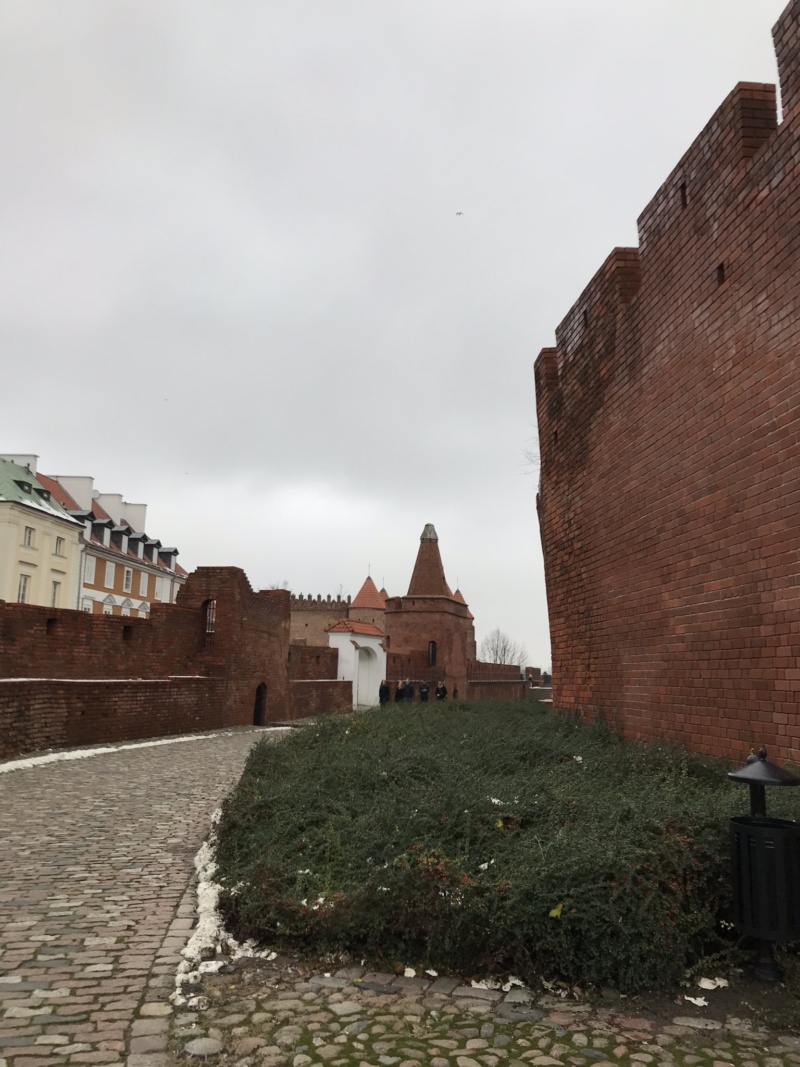 Museum's
The award-winning Museum of the History of Polish Jews opened in 2014 and features a multimedia narrative exhibition exploring the life of the Jewish community that flourished in Poland for a thousand years up to the Holocaust. "This is a museum full of noise and colour; with echoes of centuries of Yiddish chatter and the soulful sounds of klezmer music," wrote Tom Booth for Telegraph Travel on a trip two years ago. The building housing the museum is in itself worth a visit – a post-modern, cube-like structure sat in a city park.
Christmas Season in the Capital
There are a few markets around the city of Warsaw where you can buy traditional Polish food, try a delicious cup of hot wine, buy some Christmas souvenirs or gifts, and even you can ice-skating if you are lucky! There are a few ice-rinks around Warsaw! The biggest one is in the National Stadium, and probably the most attractive one is right in front of the Palace of Culture.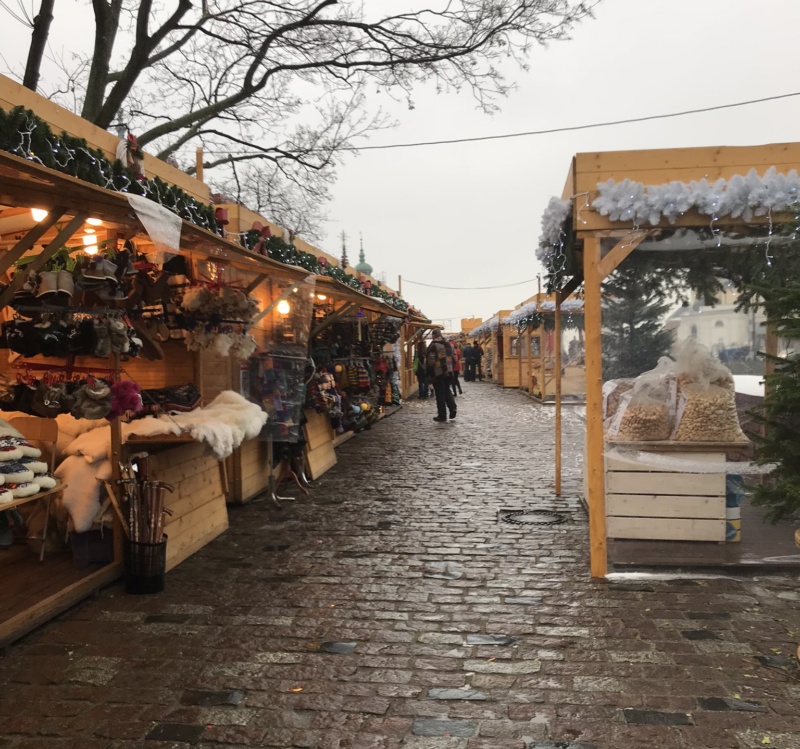 Main Christmas Tree in Warsaw
The main square in the Old Town has the most popular Christmas Market in Warsaw. Close to this place, right in front of the Royal Palace, the main Christmas Tree is located! Thousands of lights illuminate it and definitely, you will take a selfie and share it with the world!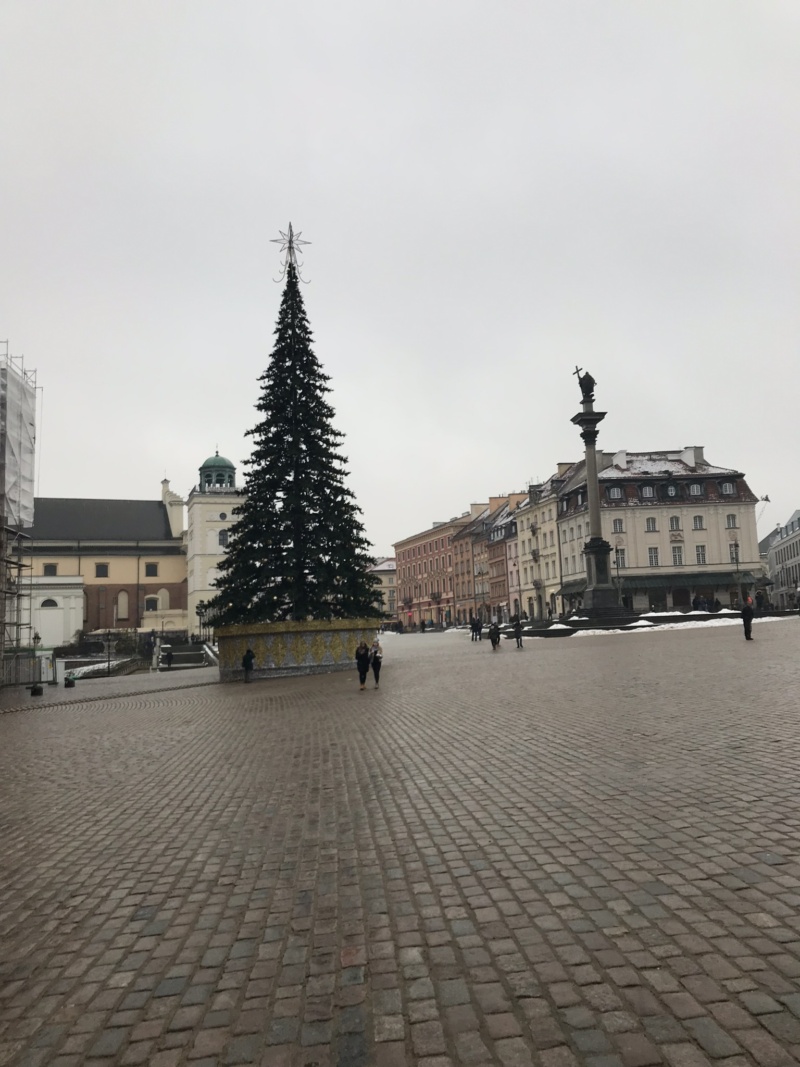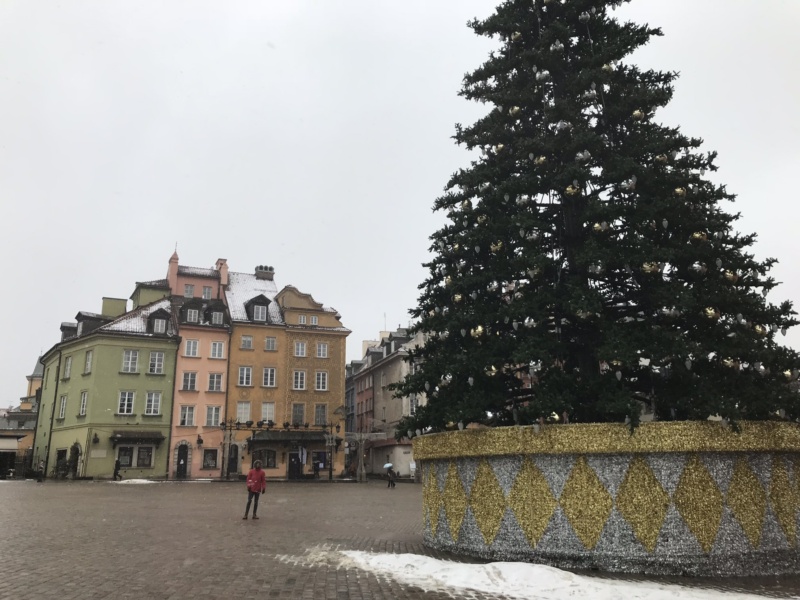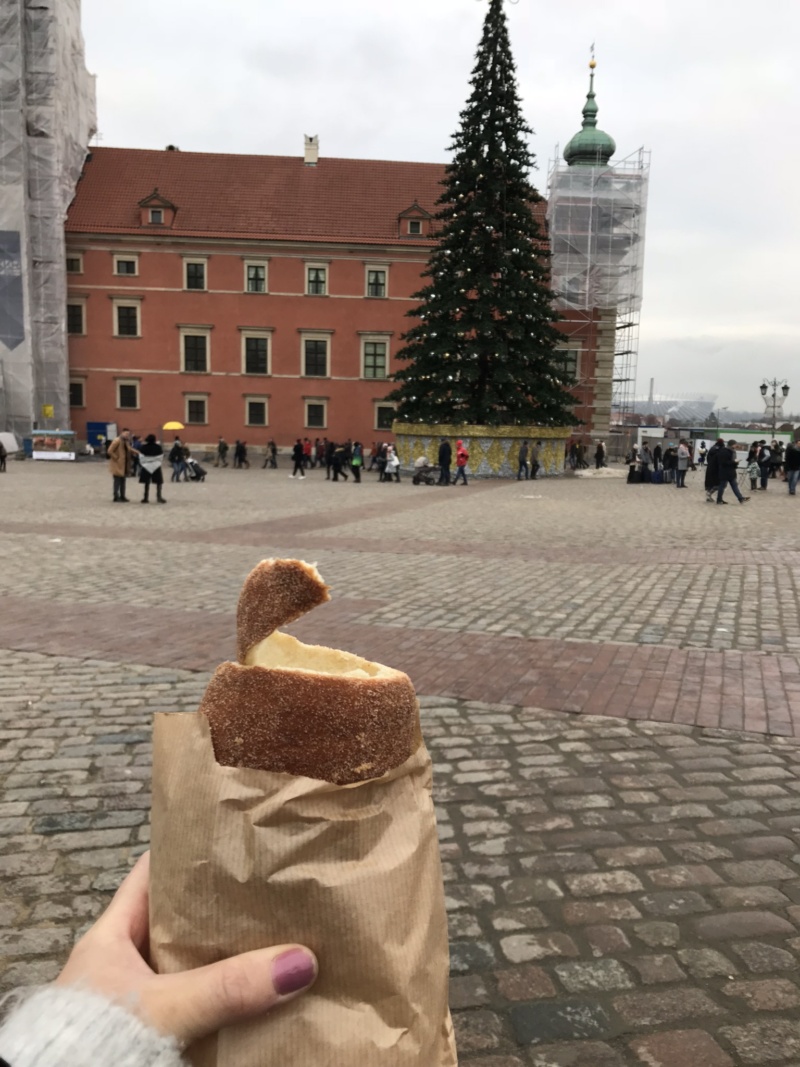 Most Beautiful Street in Warsaw
The most beautiful street in Warsaw with no doubt is Nowy Świat, this street is full of shops, restaurants, historical places and many more things. At the beginning of Nowy Świat you can find the famous palm tree, and at the end of the street, you will encounter with the Old Town. Along this street, during Christmas season, you will see many decorations that will make you feel like in a Disney story.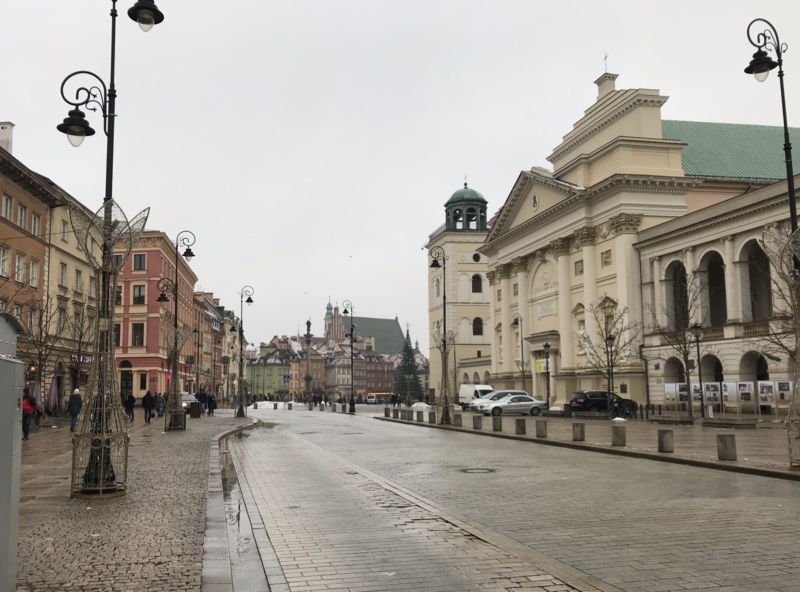 **Memo – for visiting the city for Christmas markets – Christmas lights are not turned on until after the 9th of December.
The Christmas Markets by night…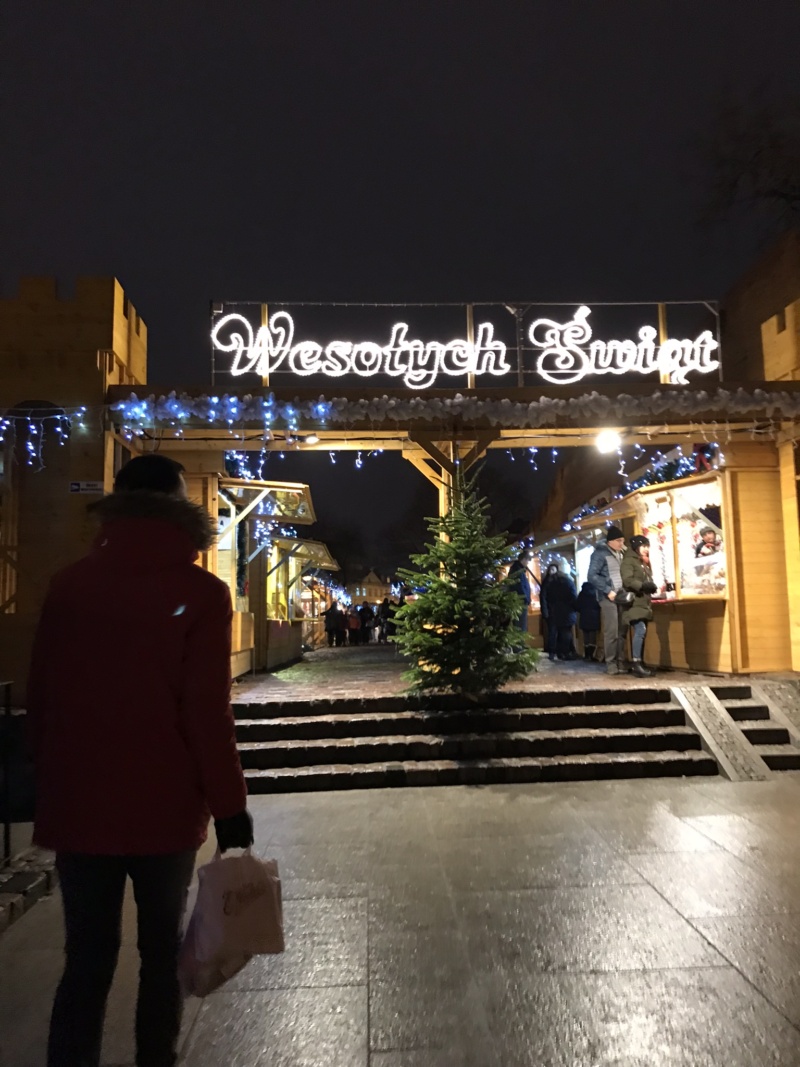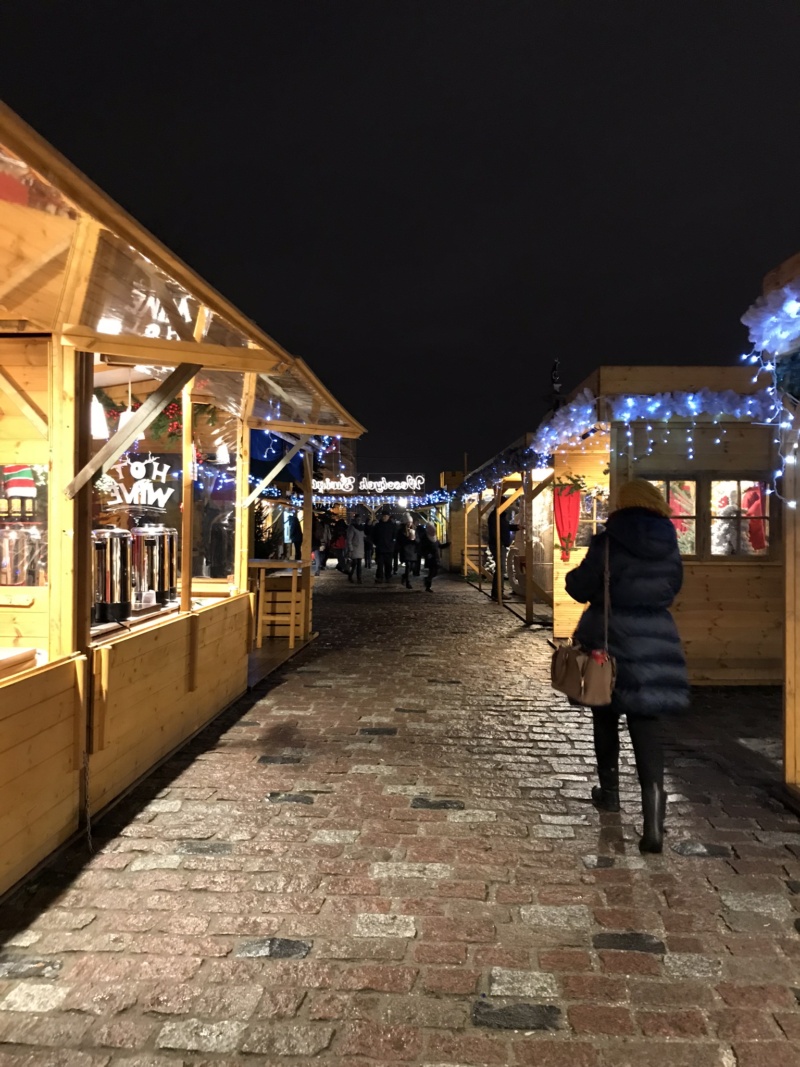 Food Stops
Zapiecek – Local cuisine – located all around the city. The perfect place to stop in for lunch and pick up some local grub. I highly recommend the soup and picking a few different Pierogi (dumplings) and their glühwein. waitress was dressed in traditional Polish attire and was very prompt and helpful.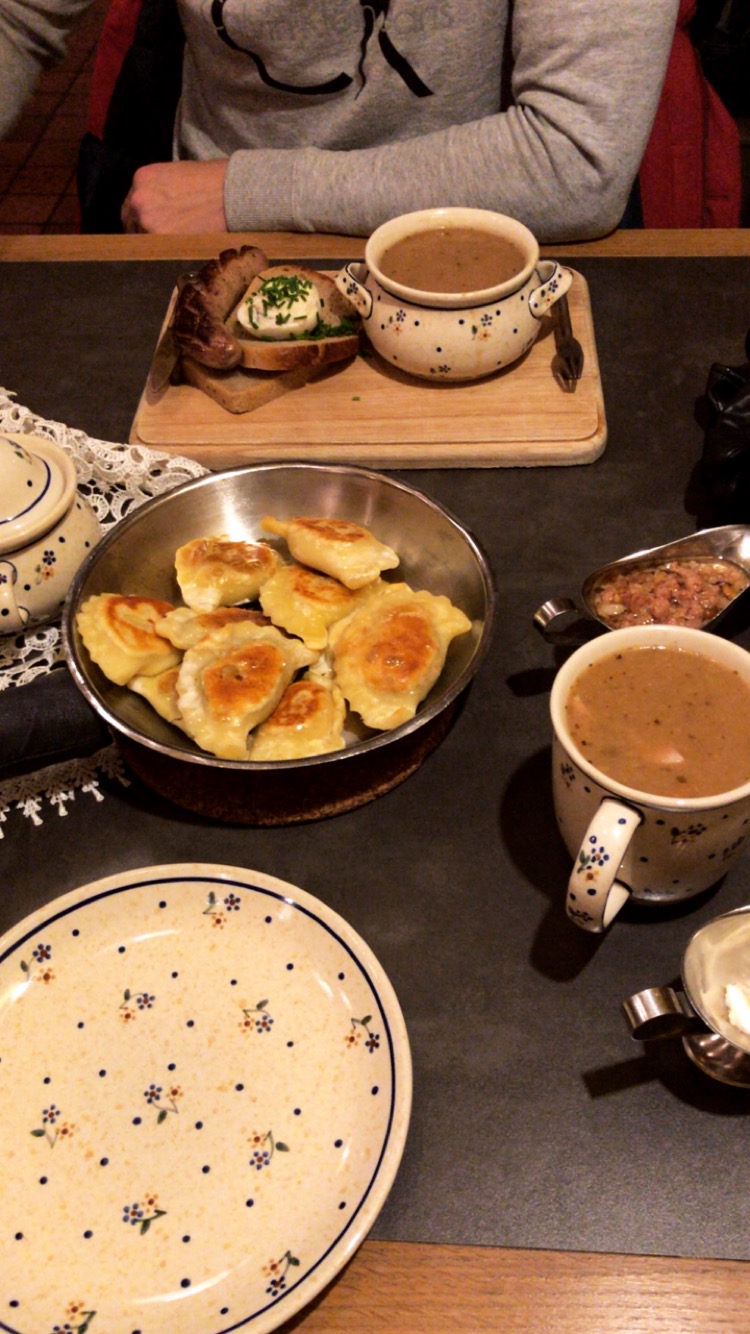 La Dolce Vita – Italian – We had a lovely meal here the first night only calling in because it was the first place we saw and it was late. We had enormous pizzas which were absolutely delicious.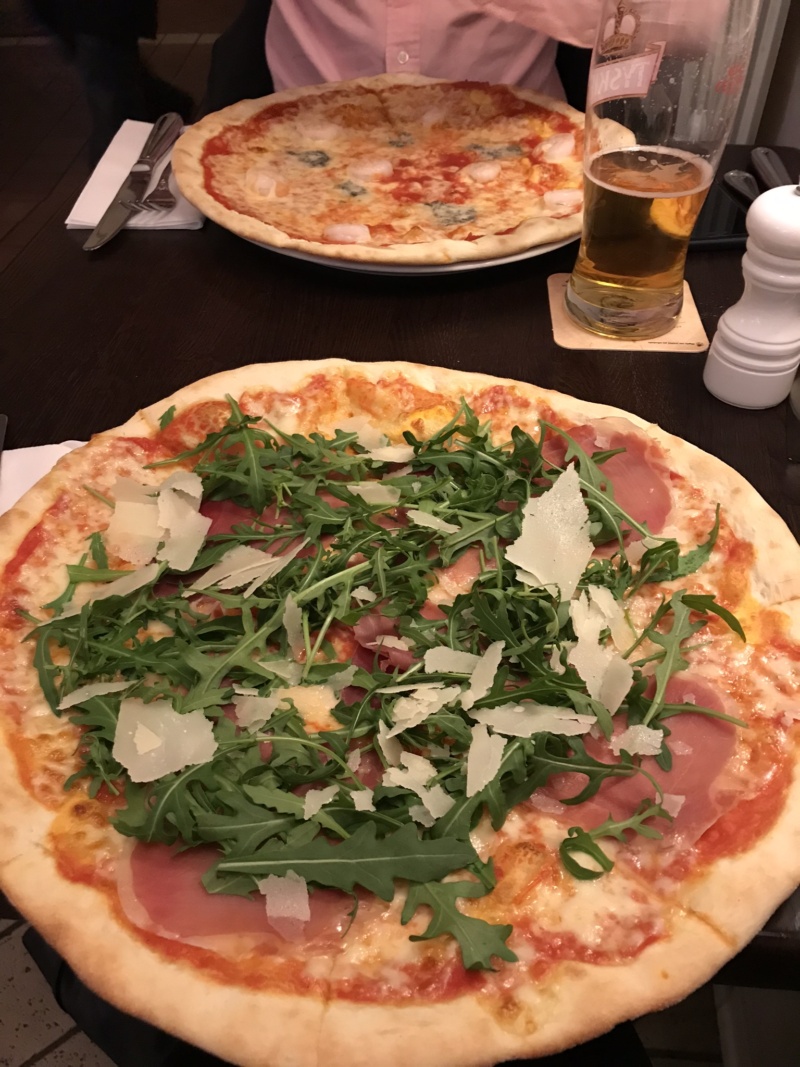 Hoza – Steakhouse – Highly recommended we had a fantastic meal here, we could not get in the first time as fully booked so would recommended booking ahead. Everything we had was delicious including my wine.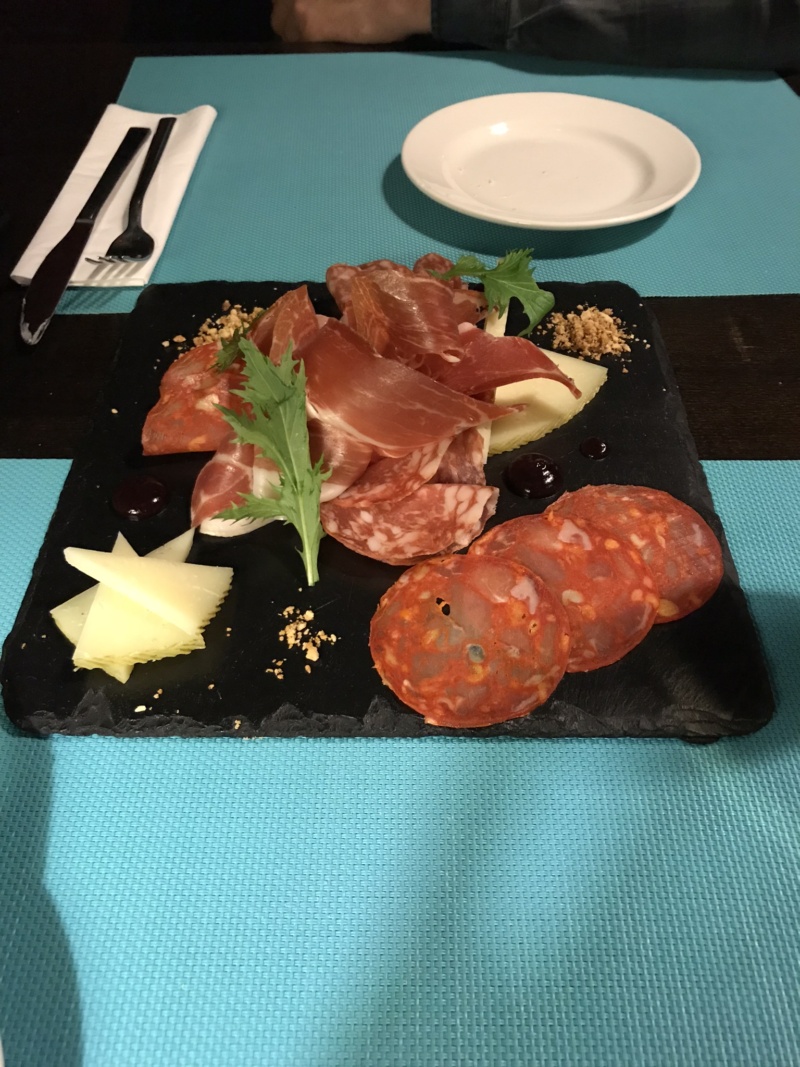 Charlottes – French cafe- we stopped for breakfast here and it was so lovely. So simple a choice of fresh reads or pastries which came with home made jams, marmalade's and chocolate spreads. It was one of the best breakfasts I had in a while.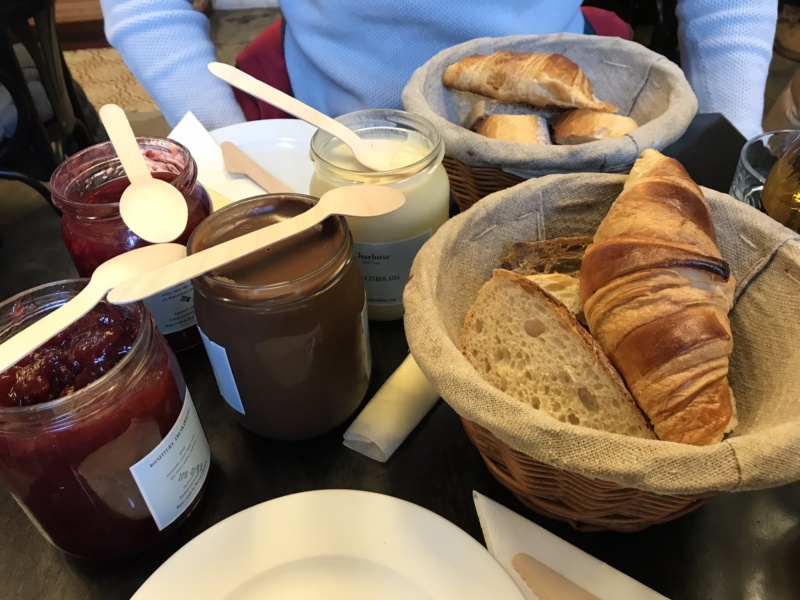 Thoughts on Warsaw
We had a fab trip to Warsaw exploring a new city in one of our favourite countries Poland. I particularly enjoyed the food this time around in Poland and enjoyed the Pierogi. I had wished we knew the Christmas lights would not e turned on until a few days later as the city would have been more magical lit up. All the same we had a fab trip and would recommend a trip to learn more about Warsaw's history.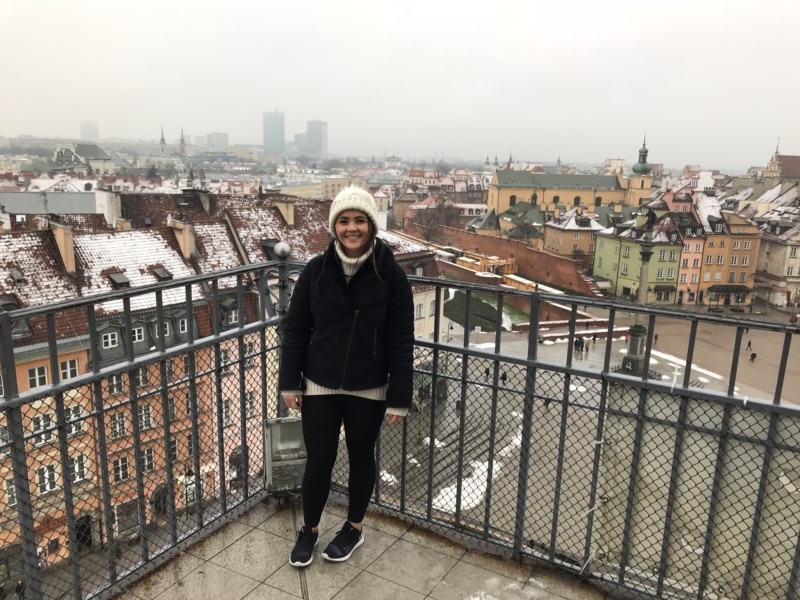 Have you been to Warsaw? What were your thoughts? Let me know in the comments below↓
---
Take a look at our other Winter breaks here – Budapest, Hungary – Lucerne, Switzerland – Gdansk, Poland – Riga, Latia
---
Thankyou for reading
Bethan
xox