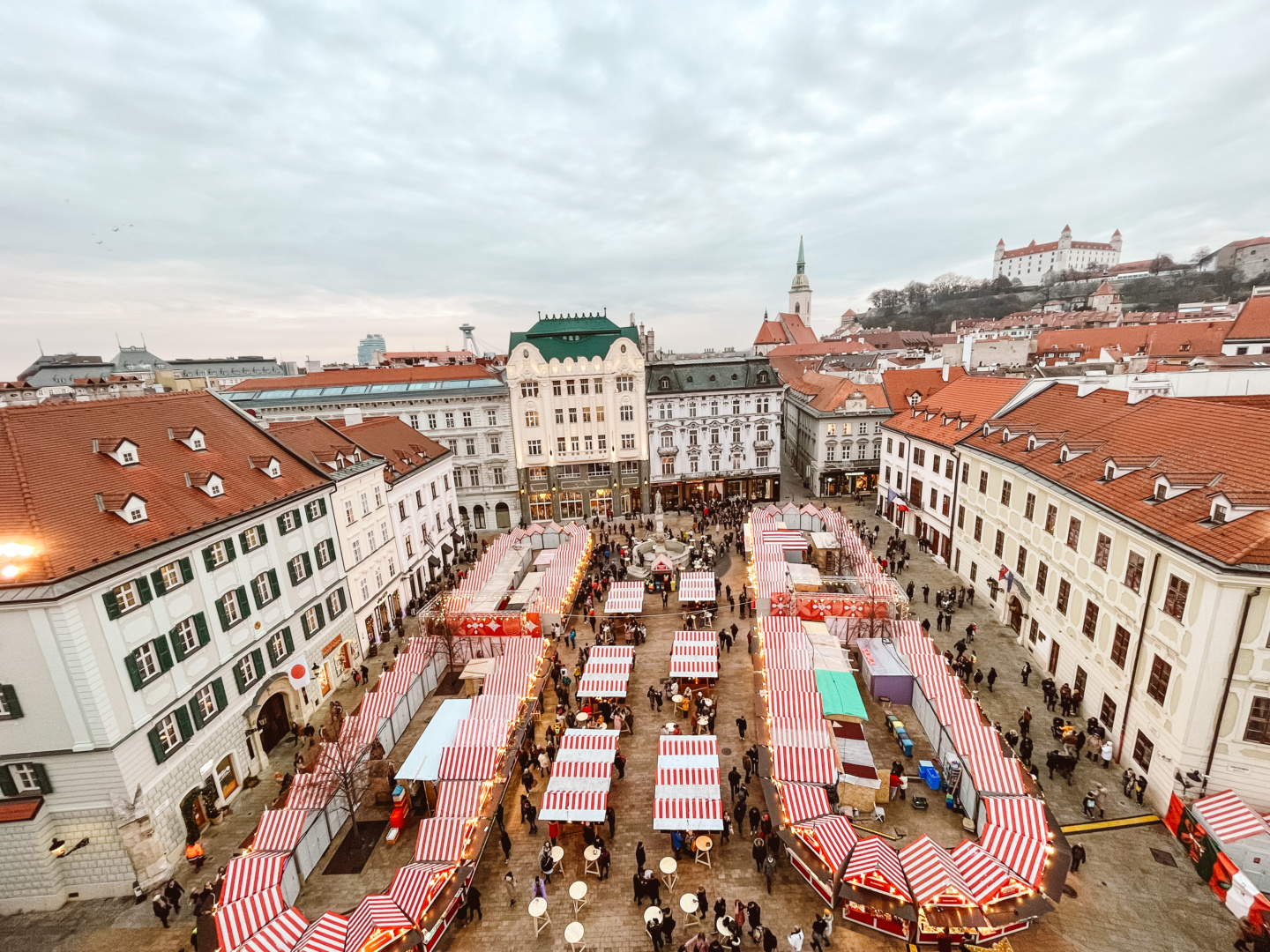 Two days in Bratislava
In December we went on one of our annual Christmas breaks, this year was to Bratislava. Christmas time is one of my favourite times of the year, there is just something amazing about a winter holiday being rugged up wandering around a cold city getting all festive. Especially when it has Christmas markets involved. Over the years we have visited quite a few, my favourites being Prague & Budapest. This Christmas we were in luck and bagged some cheap flights to Bratislava.
Three Days in Prague & Dresden
A Christmas Break in Budapast, Hungary
A Winter Break in Luzerne, Switzerland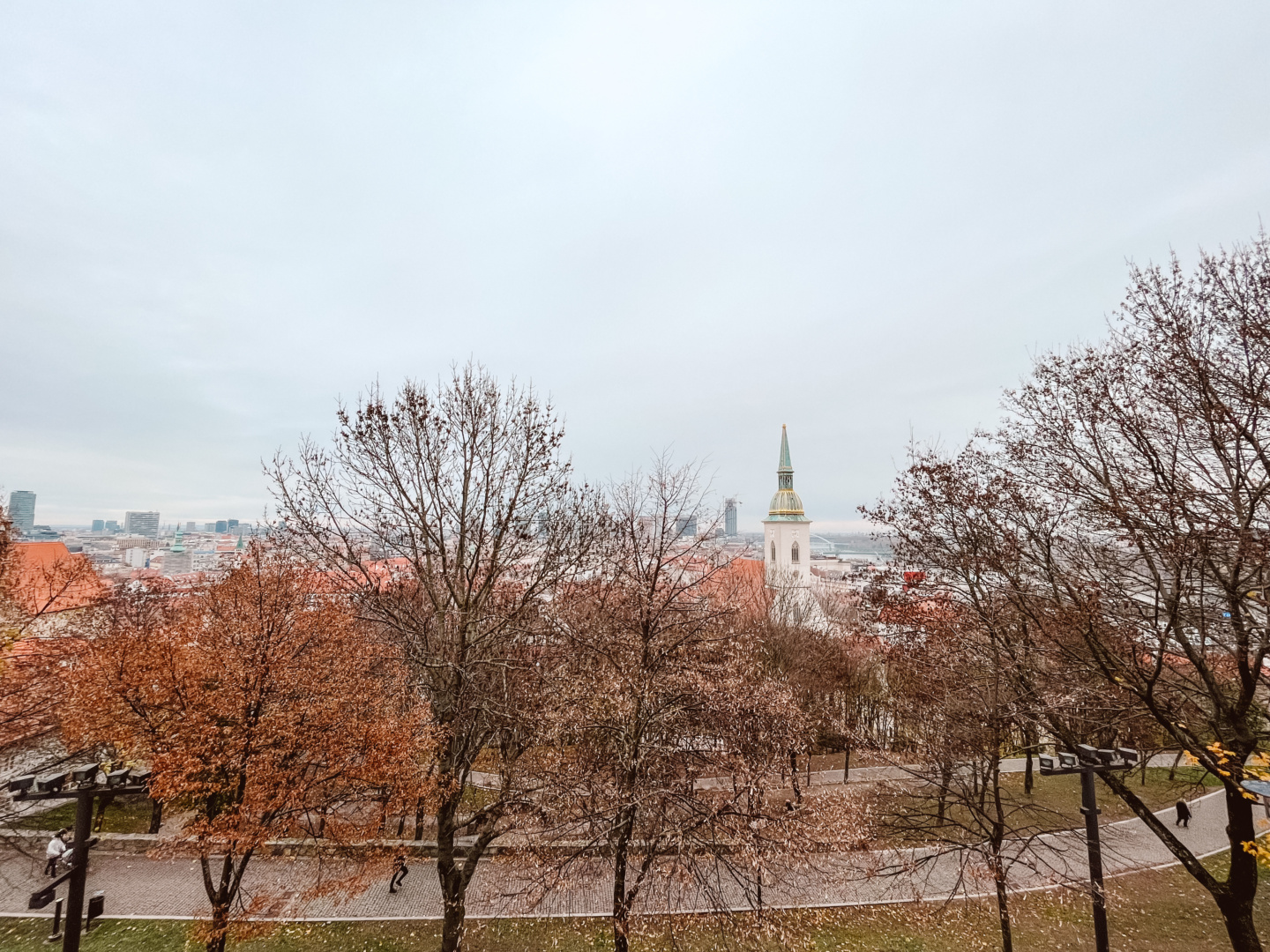 This time we we heading to Bratislava, Slovakia. It is only a two hour flight from Manchester it ticked all the boxes! Also being close to a number of other destinations we would be able to visit for the day!
Along with a couple of days in Bratislava we chose to have a day trip to Vienna to visit the Christmas markets there too.
Stay
We went with the budget option for this trip as it was a last minute add on to our year. We stayed at Skaritz Hotel + Residence it was perfectly located in the old town for us as it was only a couple of minute walk to the Christmas markets.
Christmas Markets
The Christmas markets in Bratislava are situated on the main square in the city – Hlavné námestie. The markets here are small and so cute. There are lots of local crafts and home wear, there are lots of food and drink stalls. Beware of the 'mulled wine' it is not 'mulled' and is 14% (you have been warned).
Lots of people tend to gather around the food sections in the evening and gets quite lively.

There is also more Christmas markets Hviezdoslav námestie. These are very similar to the main markets in the town square but are more food + drink orientated.
Get the perfect view over the markets from at the top of the Town hall.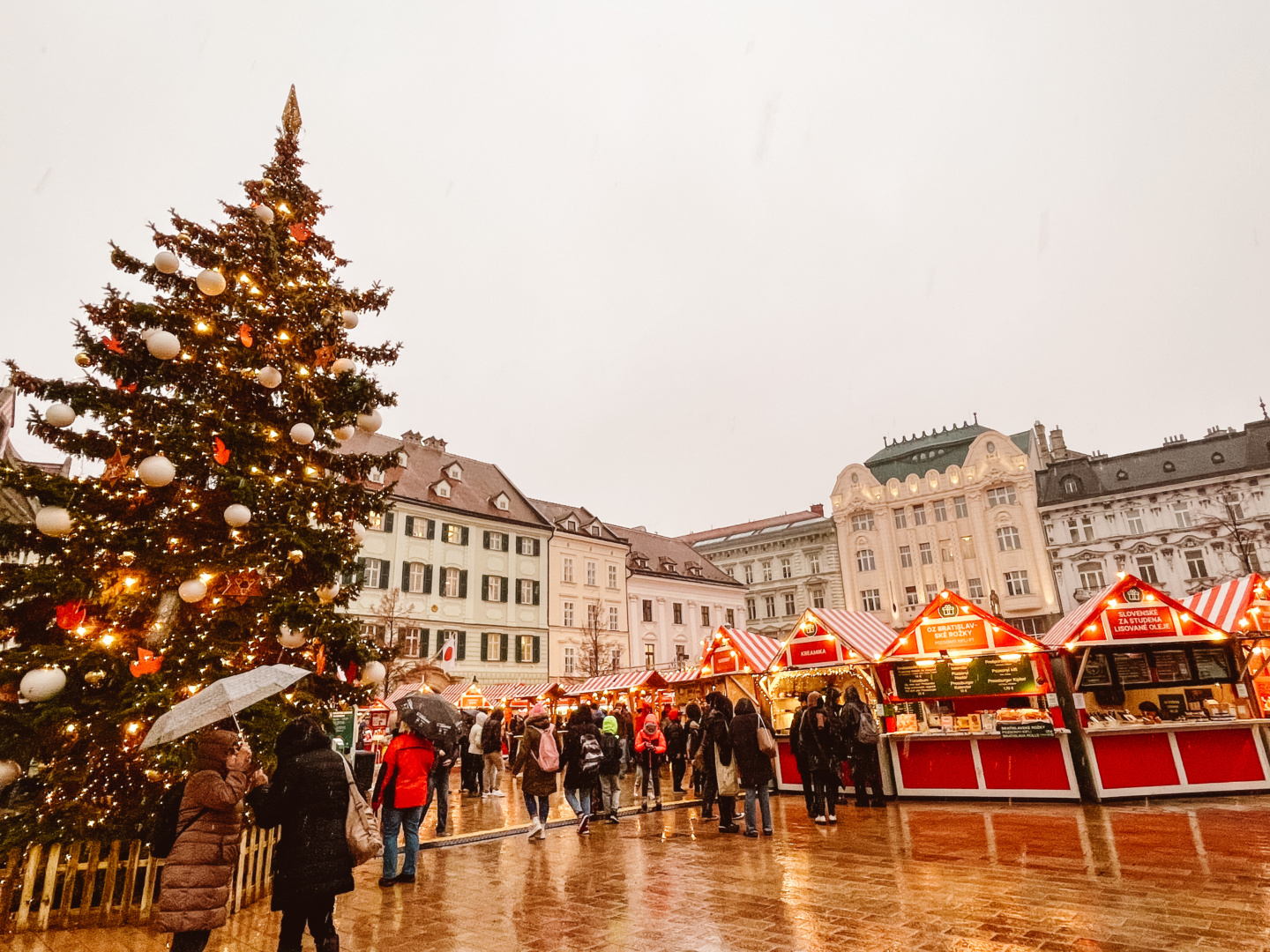 Eat
Bratislava was a really surprising place with cute cafes, wine bars and great food. After a day out and exploring of the city and enjoying the Christmas markets in the cold weather. It is perfect to get inside in a cosy cafe or warm trendy wine bars to warm back up.
No 9 – For breakfast
Urban Bistro – For brunch
Urban House – funky decor for delicious brunch, or evening meal with love margaritas.
Christmas markets – Lots of options at the markets for a snack.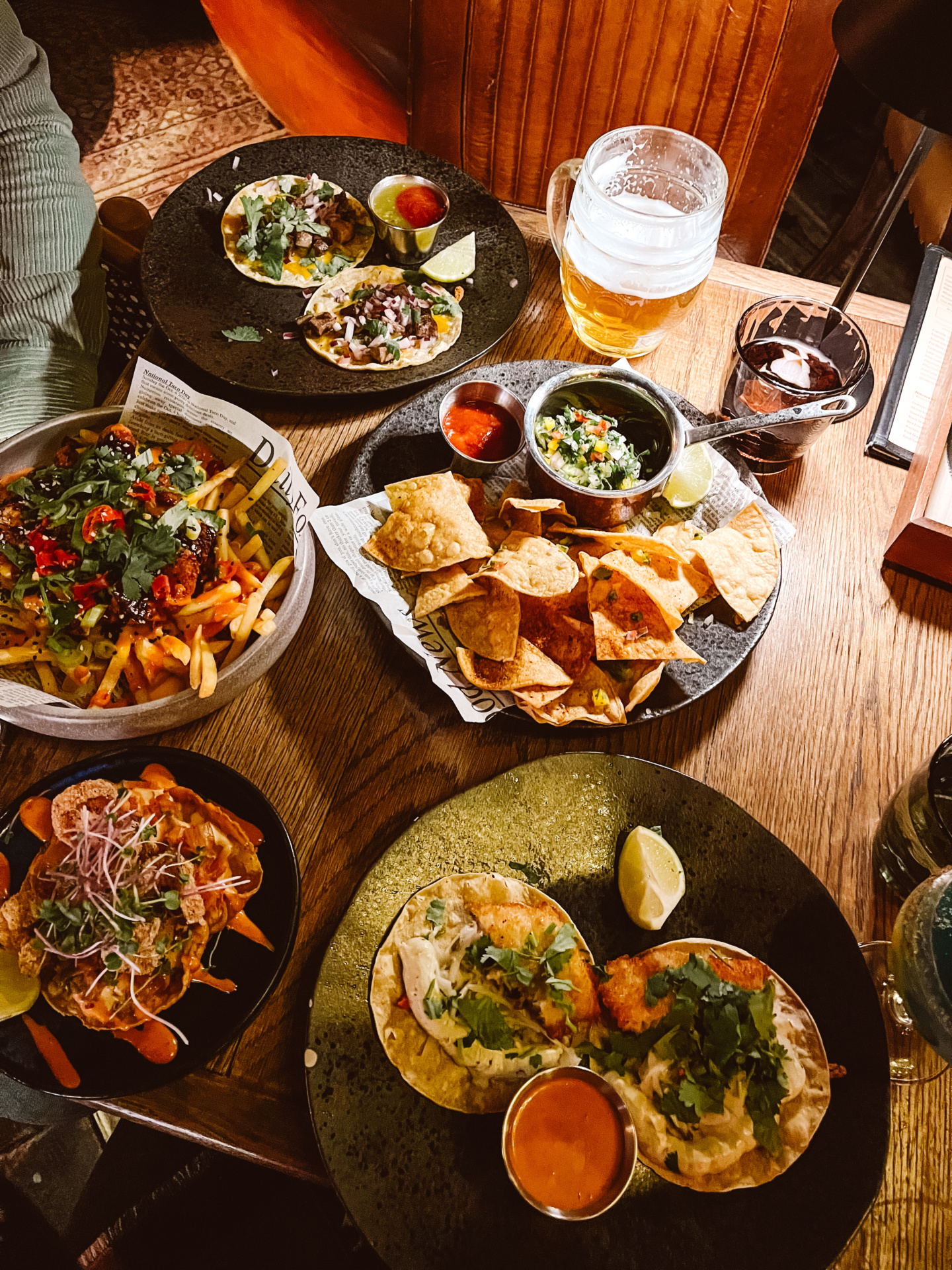 Drinks
The Dubliner Irish Pub
Winebar Vinimka –
Cork Wine Bar
Urban House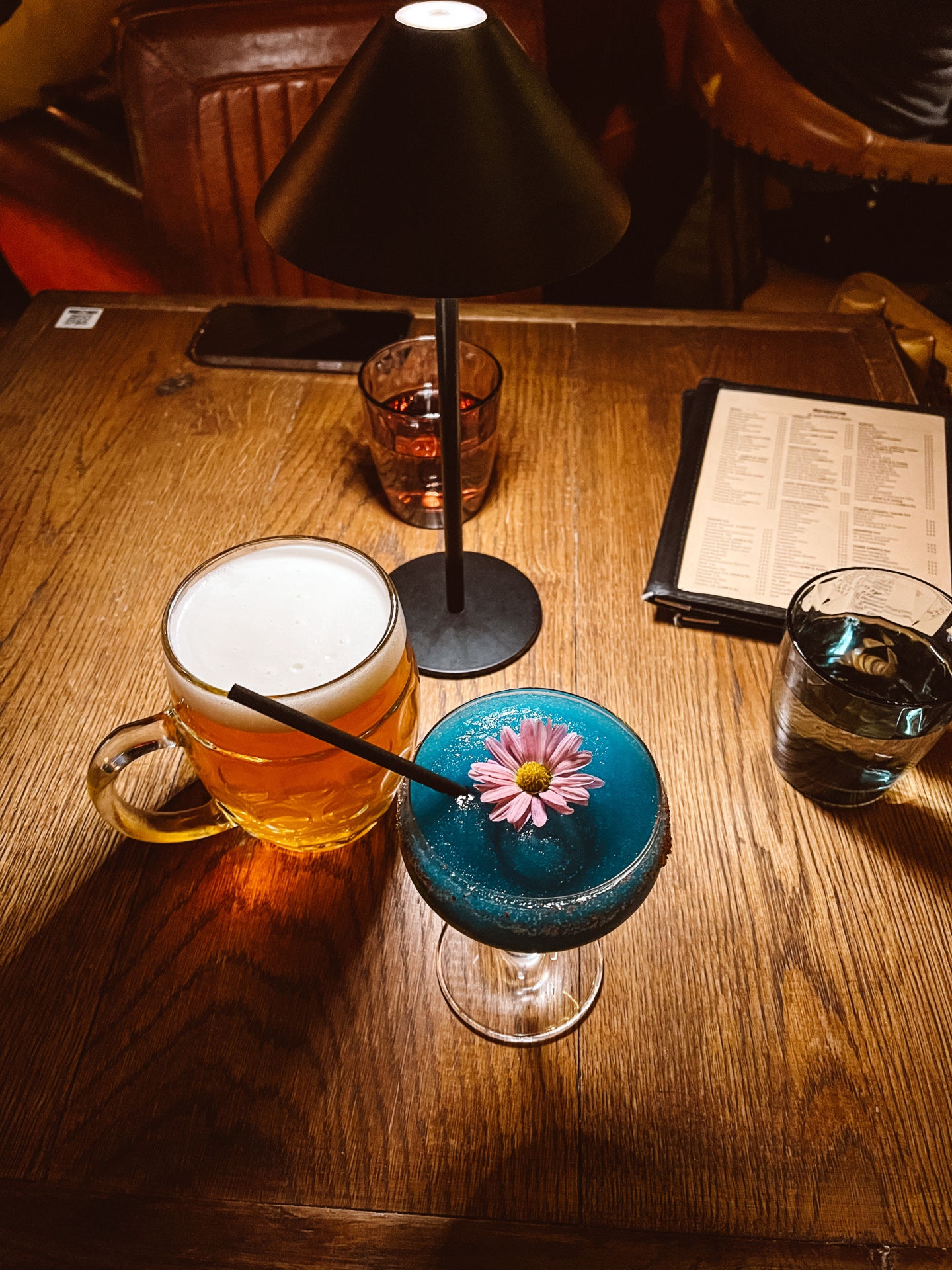 Sights

Wander around the old town and sit in an outside cafe and enjoy drinks & food.
Explore the Christmas markets and all its vendors have to offer
Wander up to the Bratislava Castle – Bratislavský hrad
Take a picture from the view point at the top of the town hall
Visit another city close by
– Vienna (<1hour)
– Budapest (> 2hours)
– Go shopping in the city
– Spend time at the Christmas Markets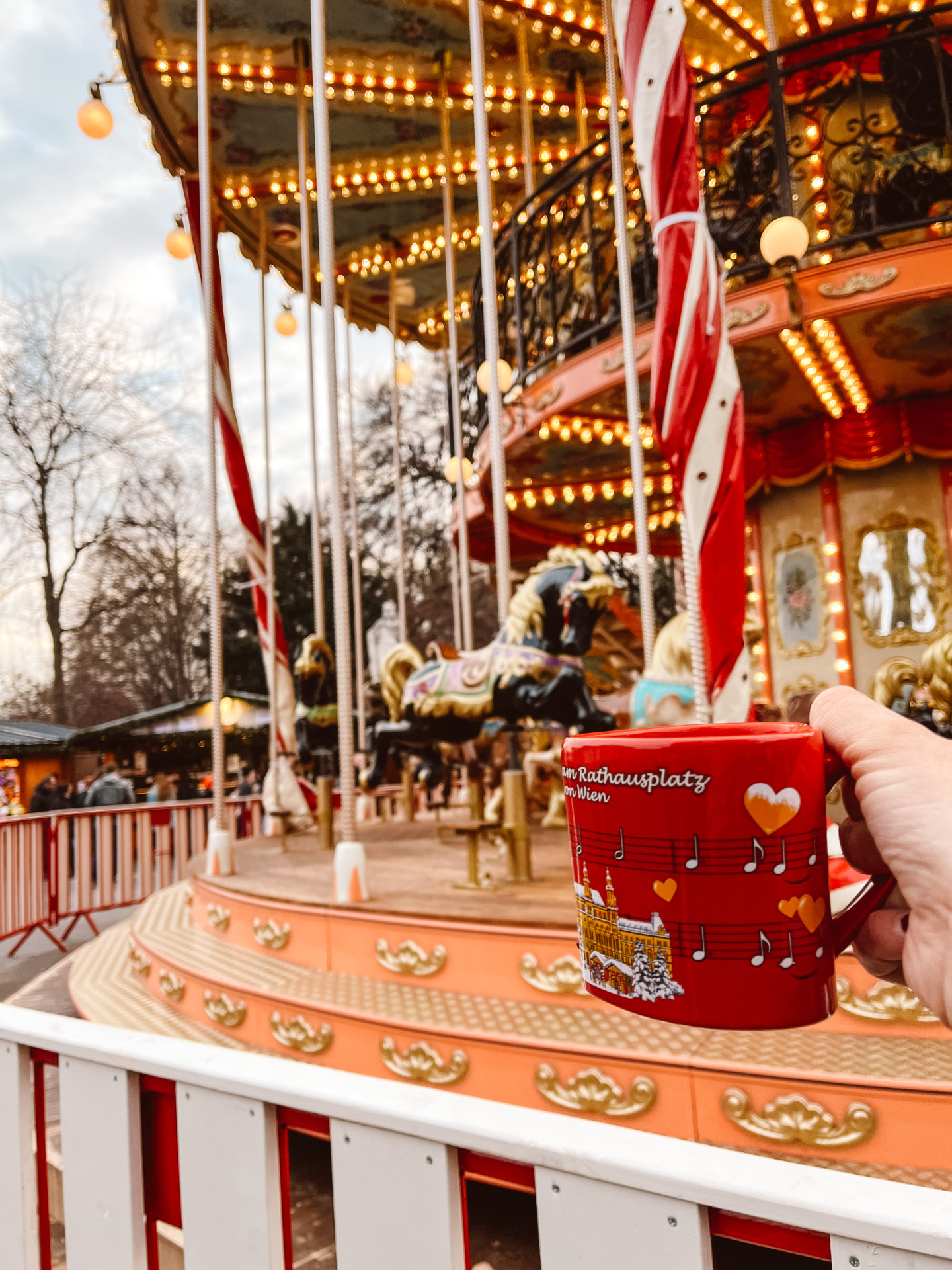 Thoughts on Bratislava
Spending time in this compact city was really surprising. The options of cool places to grab lunch or enjoy a wine bar was a lovely surprise. The Christmas markets were small and compact in the city with a couple of locations. It is the ideal location to pop over to Vienna for a day trip.
Thankyou for reading

Bethan
xox