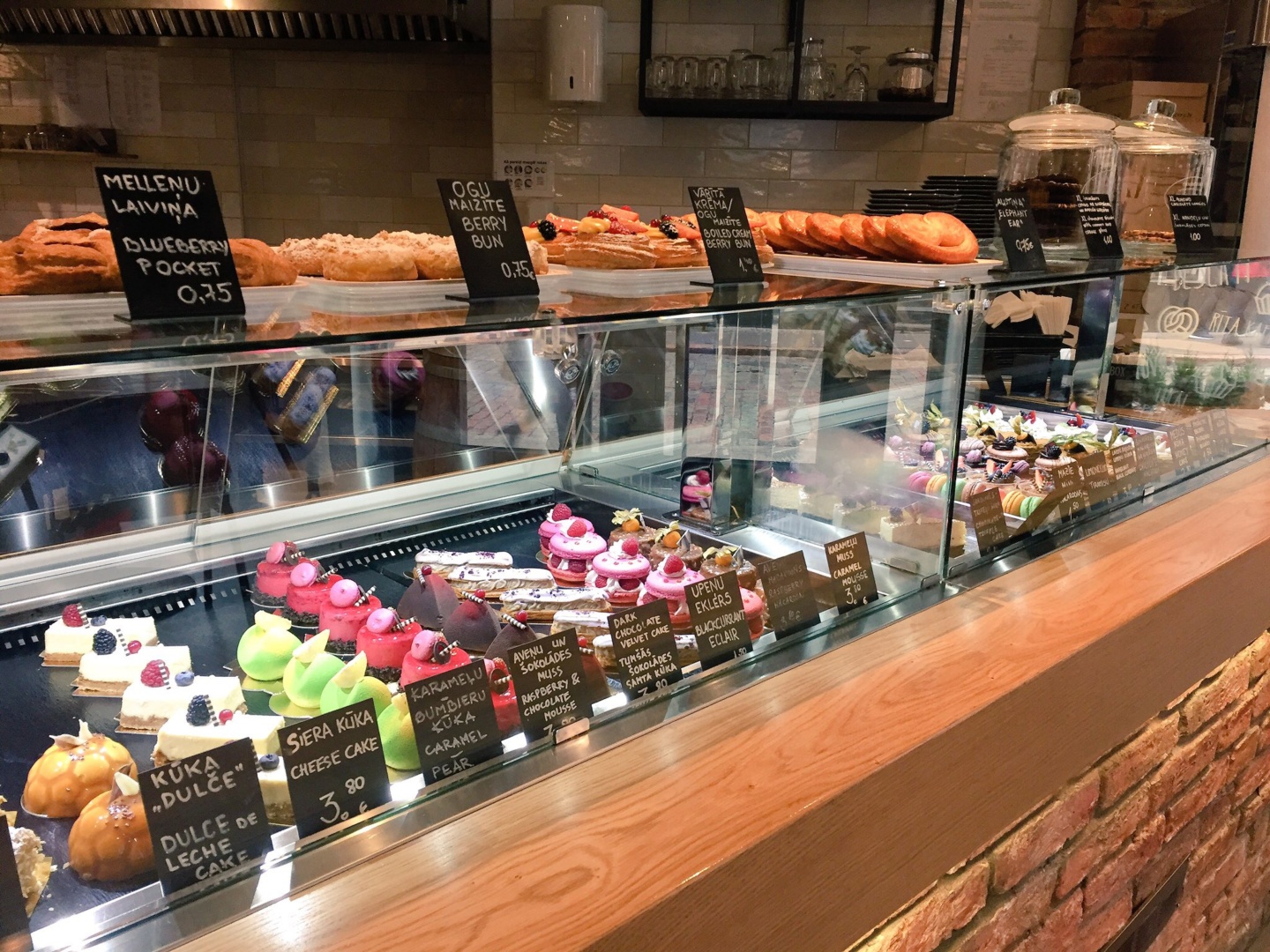 ​When holidaying in Europe it is known for its cafe culture and Riga is no exception. Riga is fast becoming a foodie destination with lots of cool cafes and independent restaurants popping up all over the city. Every where you turn down the narrow cobbled streets you with find some form of cafe.
When in the city you will be spoilt for choice of where to eat, here I have collected together my favourite places I ate whilst in Riga this month.
To read about Part 1 and Part 2 of my time in Riga it is such a fun city with so much to see, do and explore.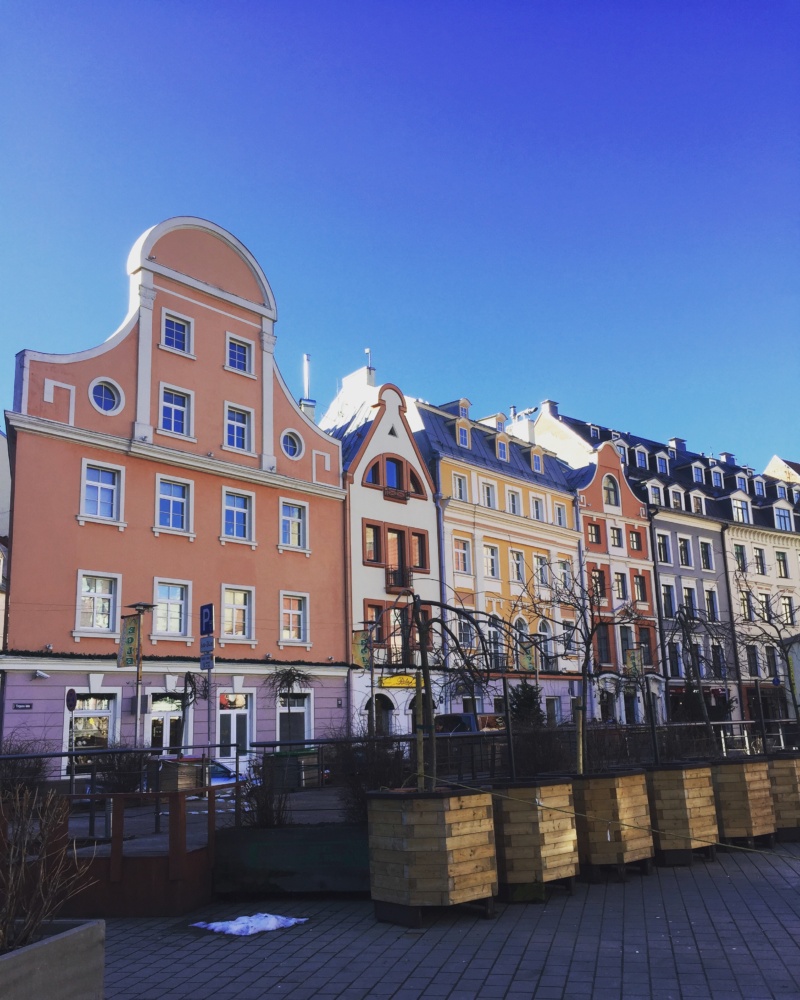 Trompete
Located in old town Riga next to the ancient salt carriers guild. It is a jazz bar with restaurant (Trompete = trumpet in Latvian).
Is a great place to go when looking for a jazzy and chilled atmosphere. For the ones who love local beer and cool cocktails. Food on offer here is a mix of European/Latvian/International and is offered at a reasonable price (although the most expensive we had in Riga) and is absolutely lovely, the menu is rather short but that is no criticism.
We had such a great evening here with great food and music this place has a great atmosphere.
– I can personally recommend everything I ate it's was all Divine and beautiful. Our most expensive meal in Riga (cheap compared to the UK) but with a three course meal plus cocktails and wine it was never going to be overly cheap €69
Big Bad Bagels
Located in the central district of the city. Their bagels are made and baked there in their little shop – every morning you can get a fresh bagel which is baked in accordance to the decades old traditions of NY artisan bakeries. No shortcuts!
You can choose one from 18 bagel recipes or make your own one. They also offer range of drink options from variations of coffee, to fresh juices.
– Their bagels are seriously yummy and had we had time we would have returned. We got a bagel each and a fresh juice and coffee for €14
BakeBerry
located in the heart of the old town, it is a cool bakery with
an artful interior which makes it seem cosy but is also large at the same time.
It serves THE most delicious cakes and pastries and coffees if you are into that but unfortunately I'm a tea girl so didn't try for myself.
– I had the most yummy blackcurrant macaron it was a little more expensive than some bakeries but the free WiFi amazing cakes and a good cup of tea more than made up for it
Street Burgers
located in Riga's central district it was a top pick for us to visit. We were craving something really quick and yummy and reading through an article of best burgers in Riga we came across street burgers offering a real, juicy burger with crispy delicious bread and good meat. There are many different options to choose from with locally sourced ingredients and a variety of different drinks including local beers. A great place for a cheap eat on a budget.
– We got a burger each, wings and sweet potato wedges each equally yummy for €22
The Most Romantic Cafe in Riga "Parunāsim"
it is located right next to the three brothers in Riga, from here you must find the most romantic cafe in Riga. Once inside the interior is lovely with exposed brick, good lighting, lace and velvet.
Here they serve snacks and home made cakes which look and taste absolutely divine also serving a variety of tea, coffees and alcoholic drinks. Cakes and drinks are offered are at a reasonable price.
– I can recommend the creamy pumpkin soup we dropped in twice for lunch for this for €8
Have you been to Riga? Did you find any cool places to eat in the city? Let me know in the comments below↓
---
Keep an eye out for my posts coming up from my adventures in the city of Riga… Part 1 and Part 2 – such a fun city with so much to see, do and explore.
---
Thank you for reading
Bethan
xox