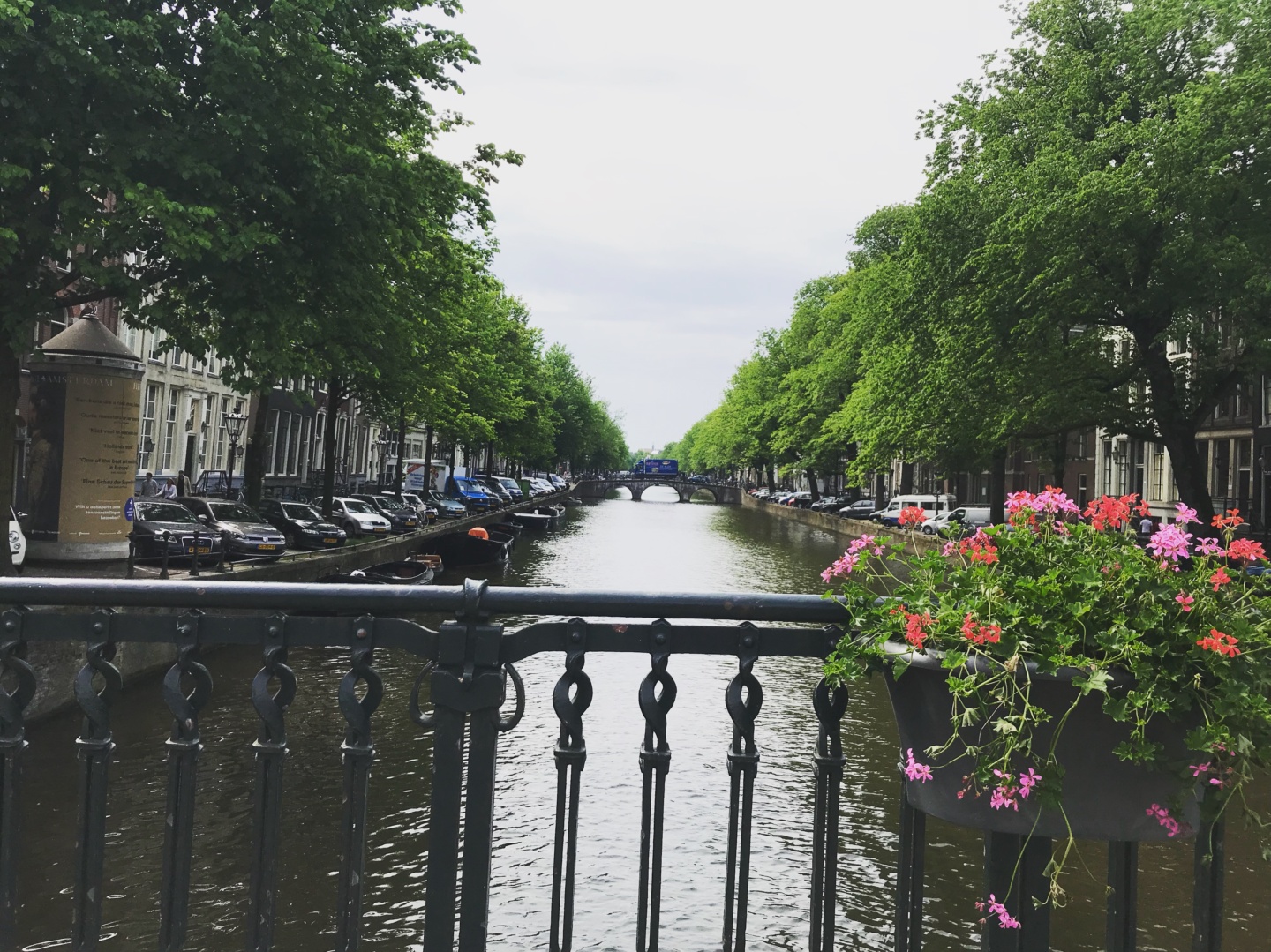 In May we visited Amsterdam for the first time together. George had been before previously when Interrailing with his friends. I knew that George wanted to revisit so I booked for us to go for his Christmas present.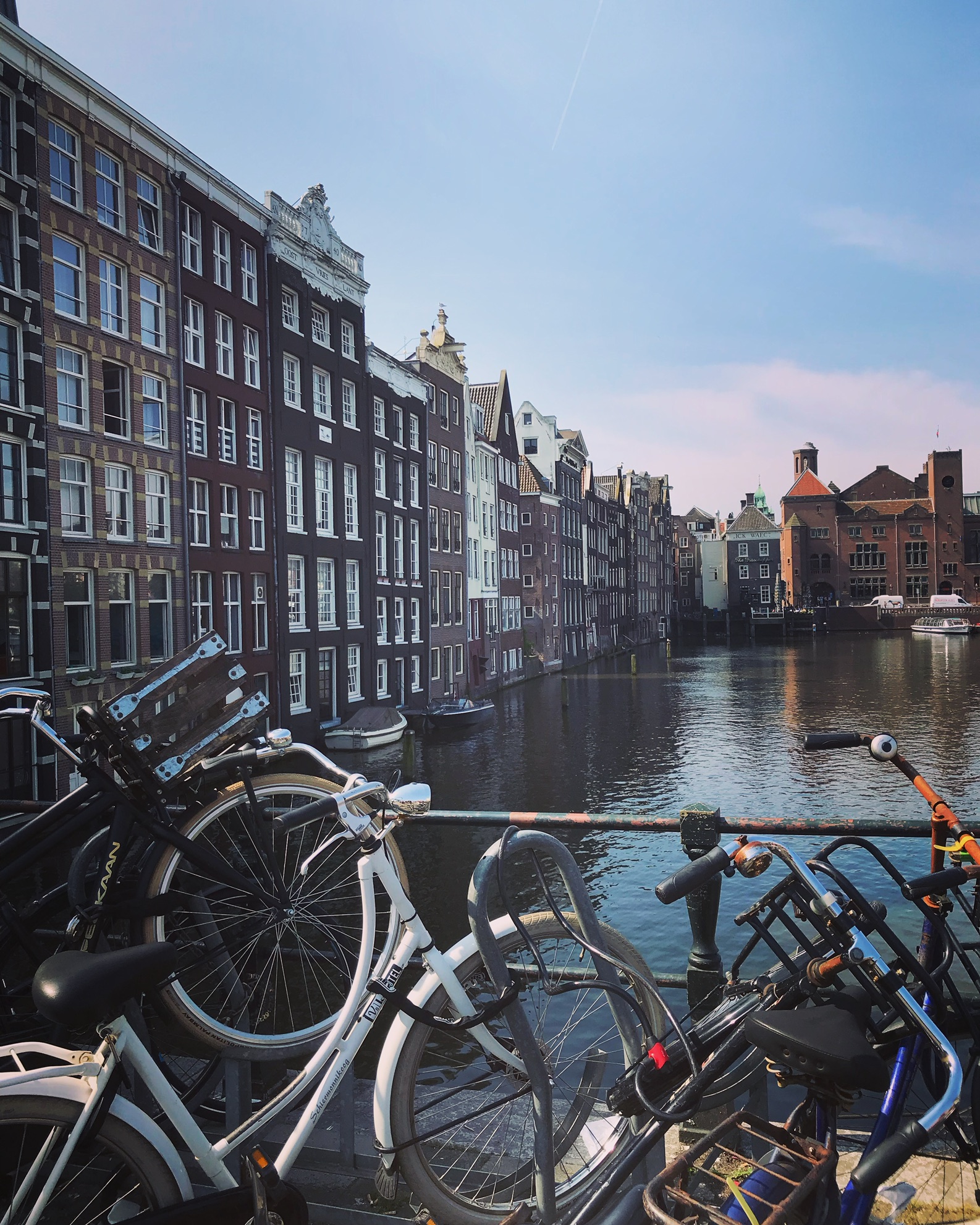 Hello Amsterdam
The metro from the airport takes about half an hour to Amsterdam Centre. From there we caught the tram, tickets cost three euros for one hour a bargin and saves on the taxi fare. We dropped our bags at our hotel Ramada Apollo Amsterdam Centre an elegant modern hotel next to Rembrandtpark.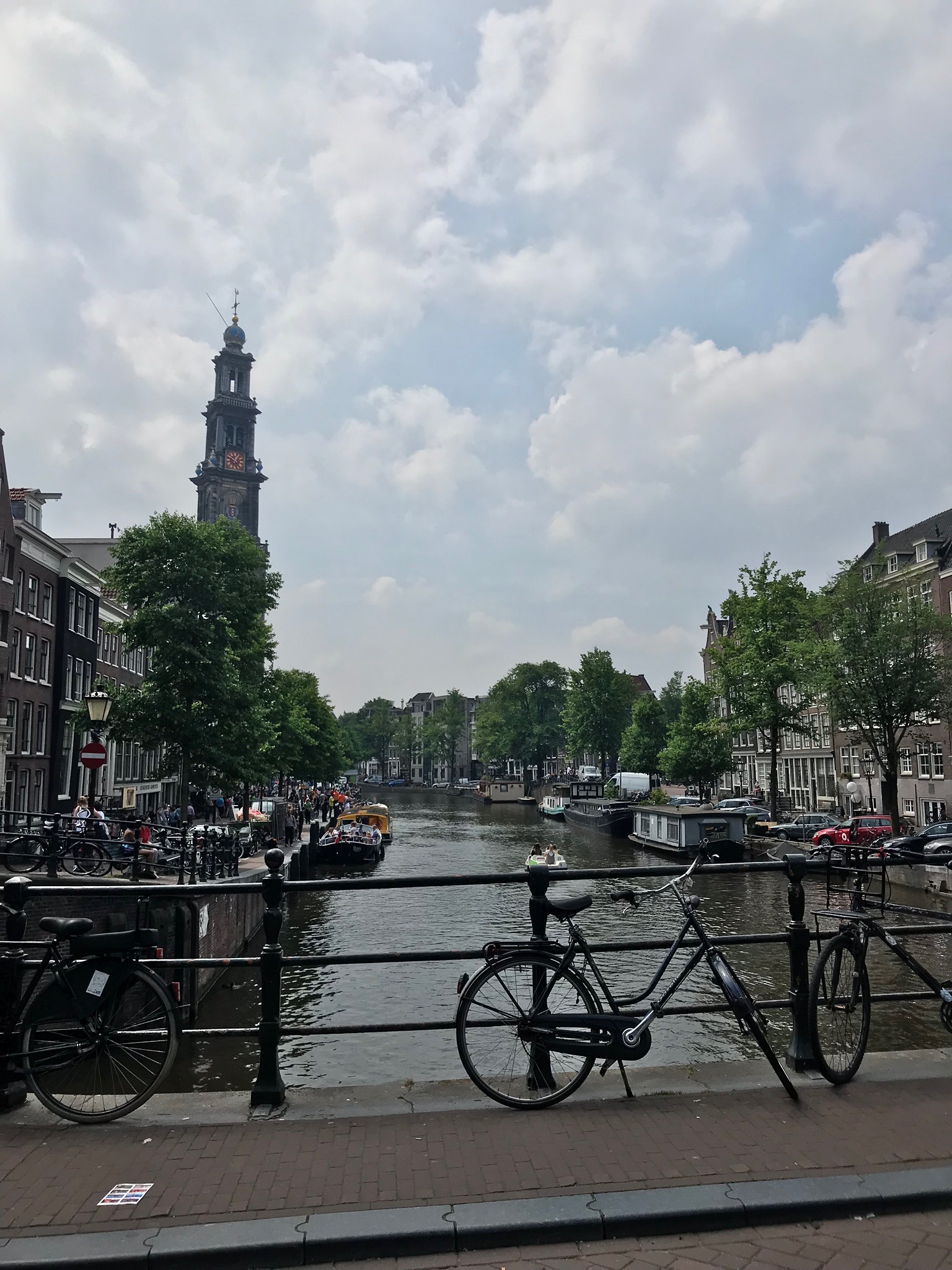 And set off to explore (my) latest new city…
Wandering around the city calling into cute bars along the canals, looking in trendy shops. One thing I had on my list was to try a cookie from Van Staple, walking down a street we just happened across it. Their hot cookies are incredible and I highly recommend a visit.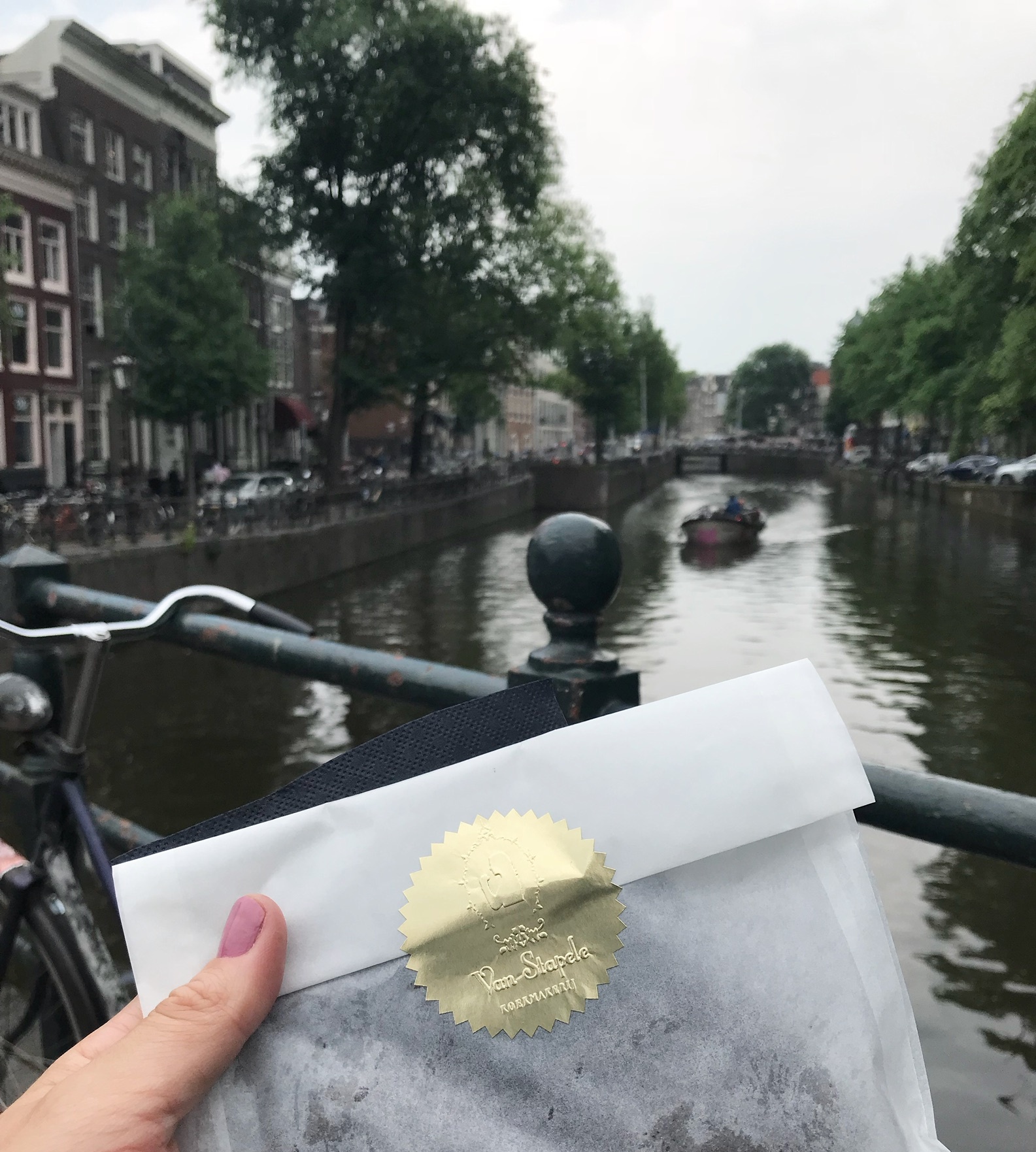 For the afternoon to rest our weary feet we headed to Foodhallen on the tram. Its located Oud-West neighbourhood and is the ideal spot for a meal, snack or a quiet drink. There are around 20 street food vendors serving up everything from wood-fired pizzas to Vietnamese summer rolls and Greek meze to artisan burgers from some of Amsterdam's best-loved kitchens.
The food was amazing tasting local food and food from all around the world, washed down with a few gin and tonics. A perfect stop of in the day or night.
For the evening we went to Rembrandtplein on the tram from our hotel. Rembrandtplein square is one of the busiest squares in the city of Amsterdam, the place to be for a night out on the town and something for everyone. whether it be an uptown bar or cheap beer.
Amsterdam Day 2
On our second day in Amsterdam it started with hunting down our breakfast. We had it in the most idyllic spot overlooking one of the many canals. The perfect spot for planing our attack on seeing as much of the city as we could in the little time we had.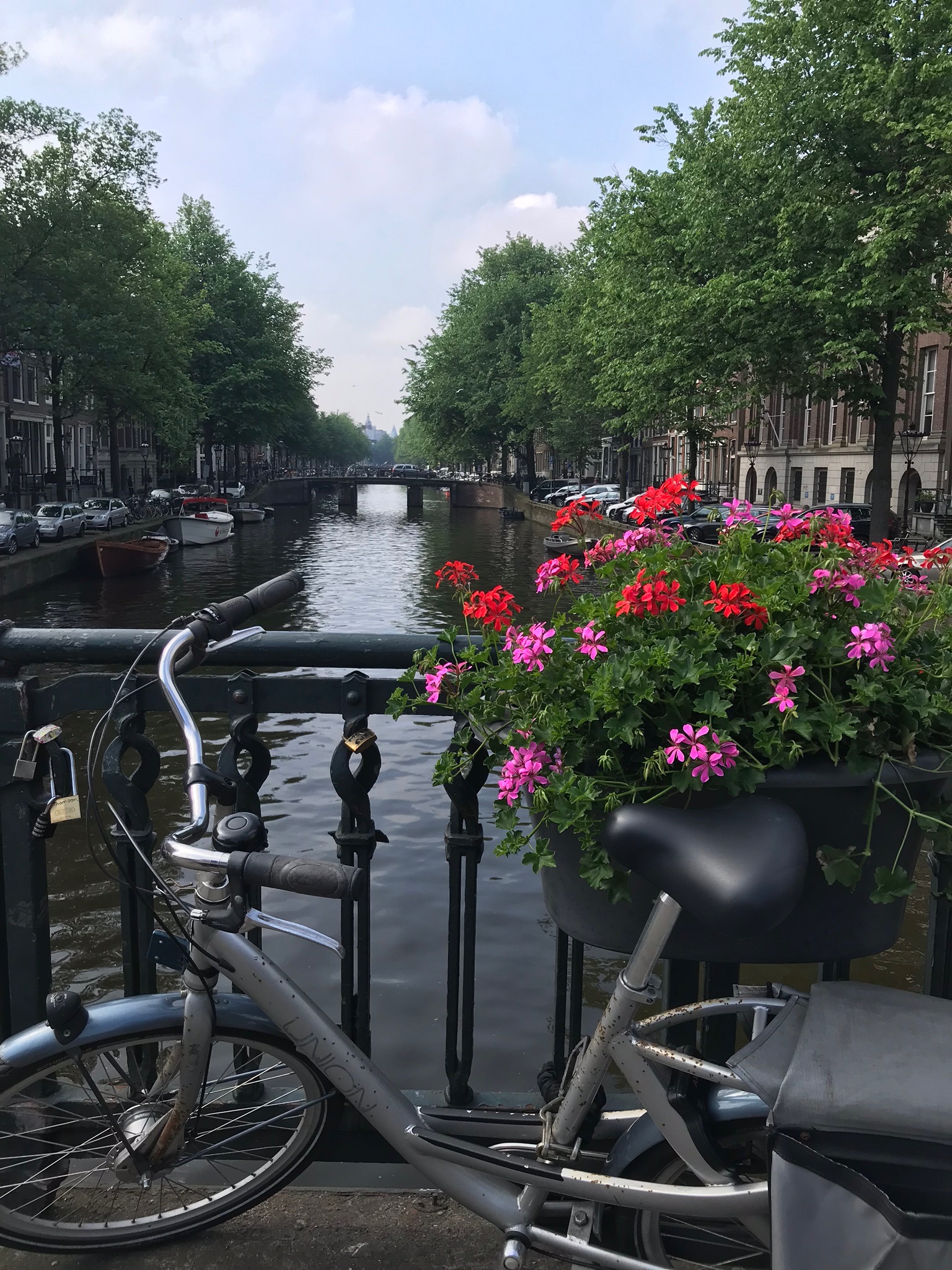 Our morning was spent just wandering looking in the man shops, before heading to Jordaan. One of the prettiest parts of Amsterdam!
We visited the tulip museum, got ice creams and sat by the canal (Stroopwaffle ice cream is amazing).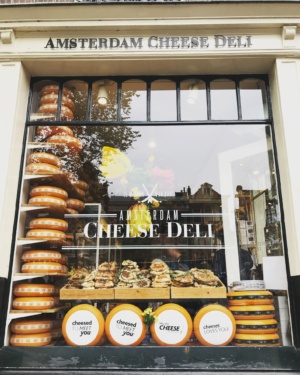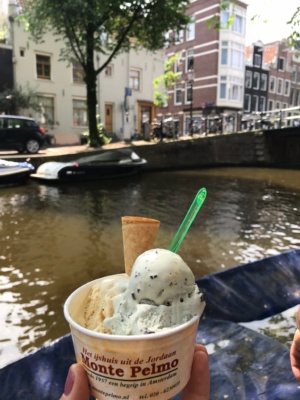 Visiting the Bloomenmarket and looked at the thousands of flowers there. Still regretting not buying lots of bulbs for our garden to make it more colourful.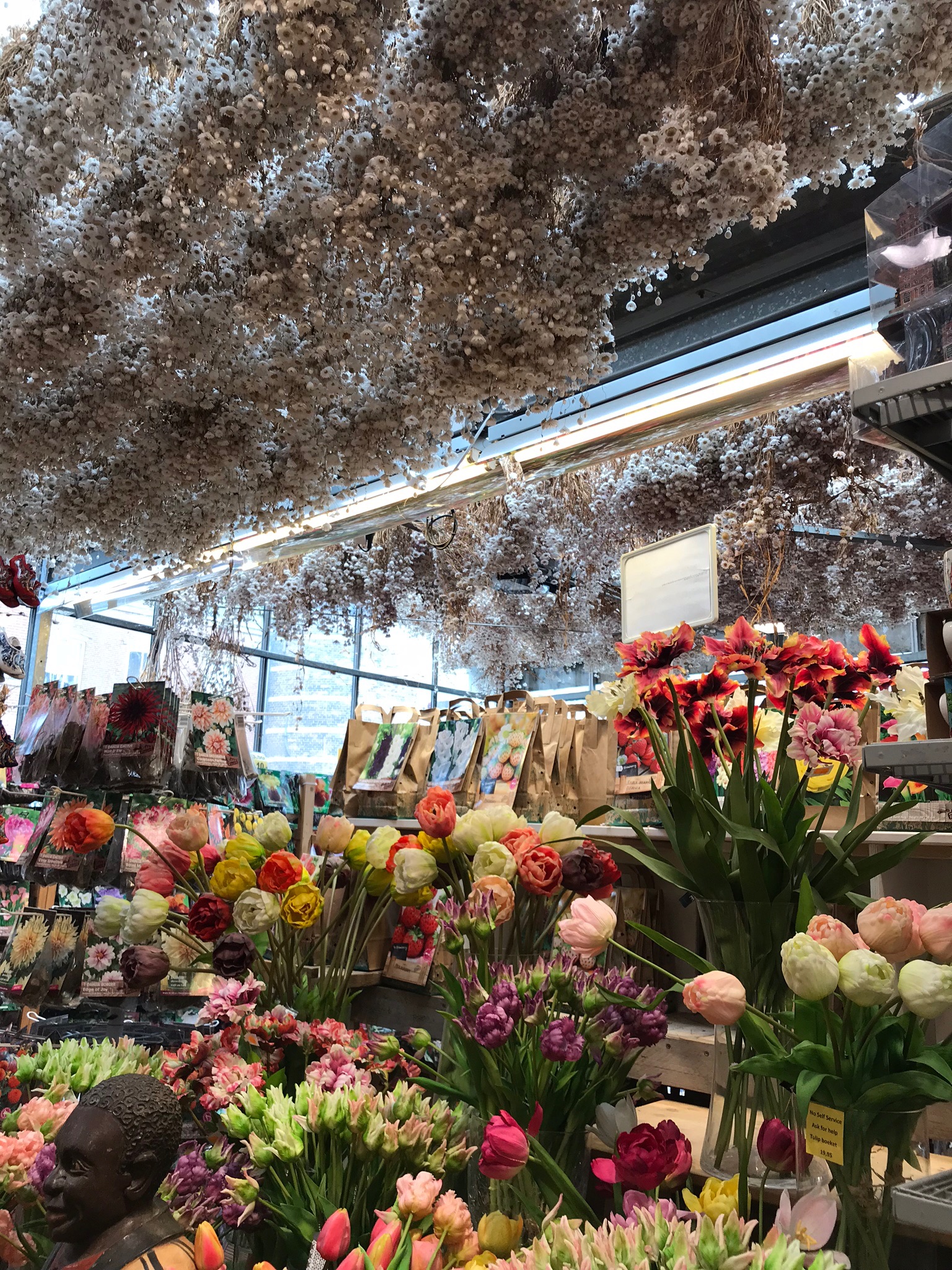 For the afternoon we headed over to De Pijp to visit the Albert Cuyp Market. It has been an iconic street market since 1905 with lots of stands selling clothing, local foods, flowers & more. We are big lovers of a food hall/market and we had another ticked off in Amsterdam!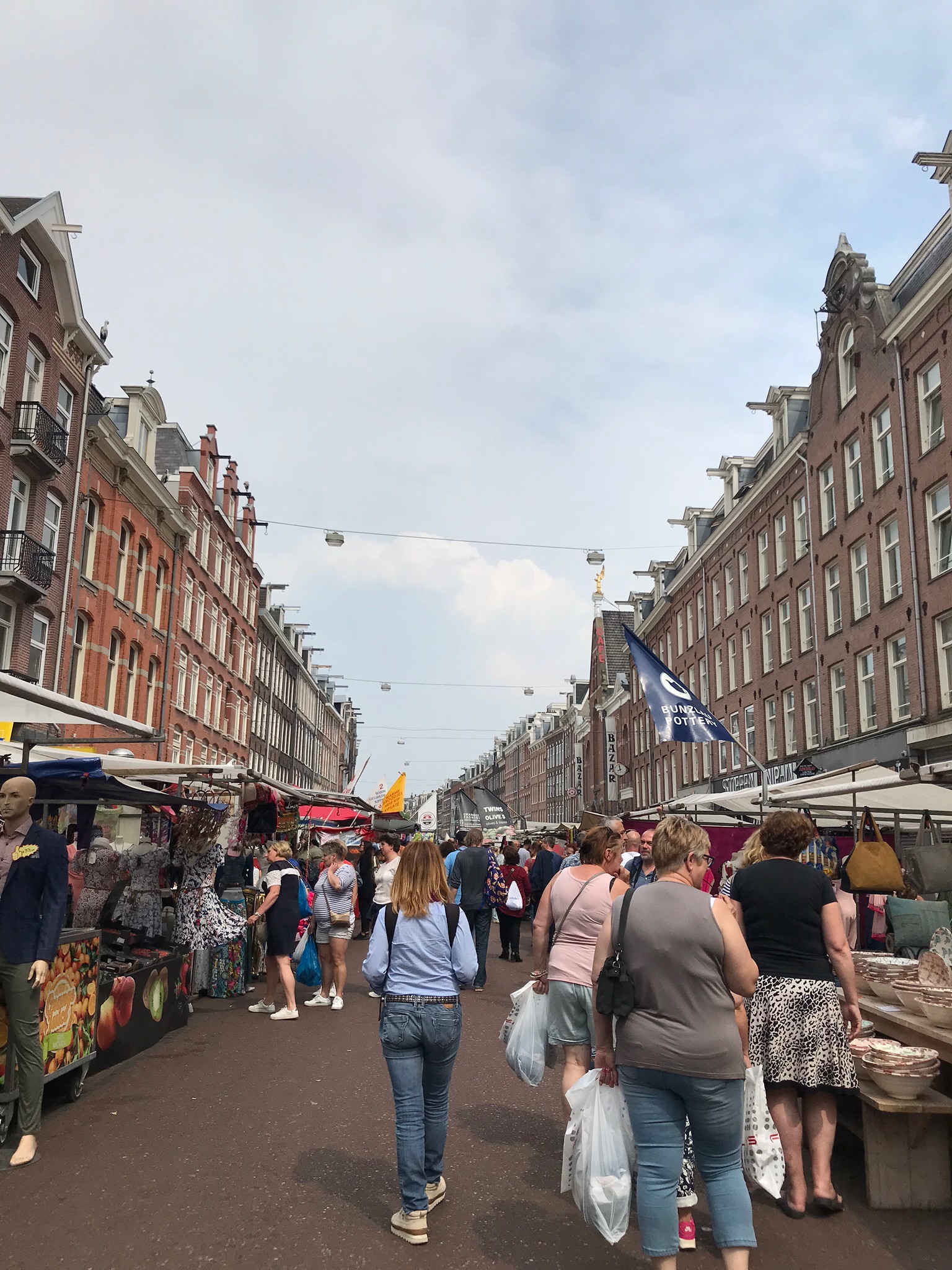 We ate and tried all sorts whilst exploring the market fresh fish, savoury snacks and sweet treats my favourite being a freshly made Stroopwaffle.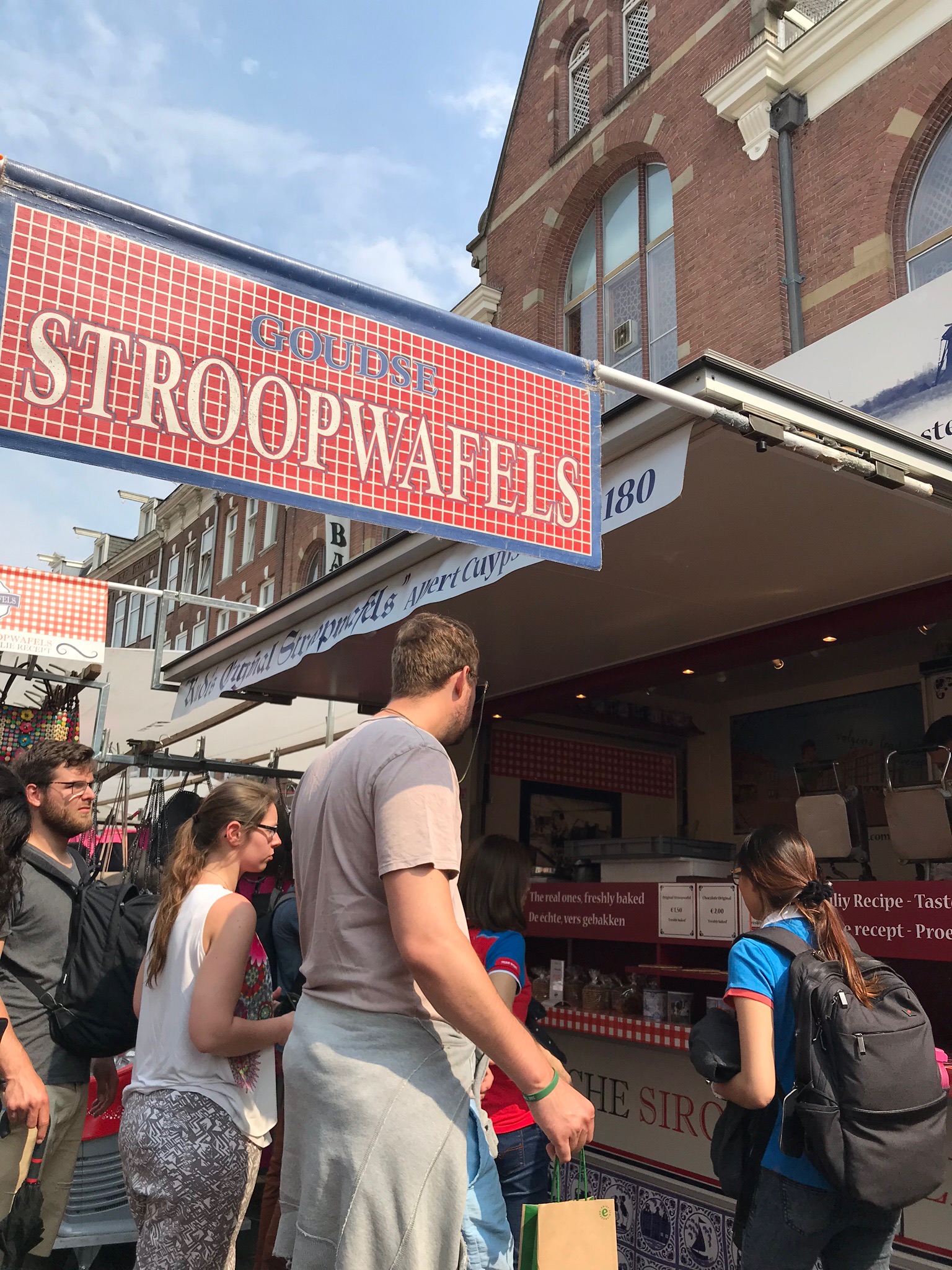 For a sit down and rest we visited a cool bar close by the to market which we spotted on the way in. Pilvogel offers lunch – tapas and dinner, they had a wide variety of drinks and a beer and cider was perfect in the sun.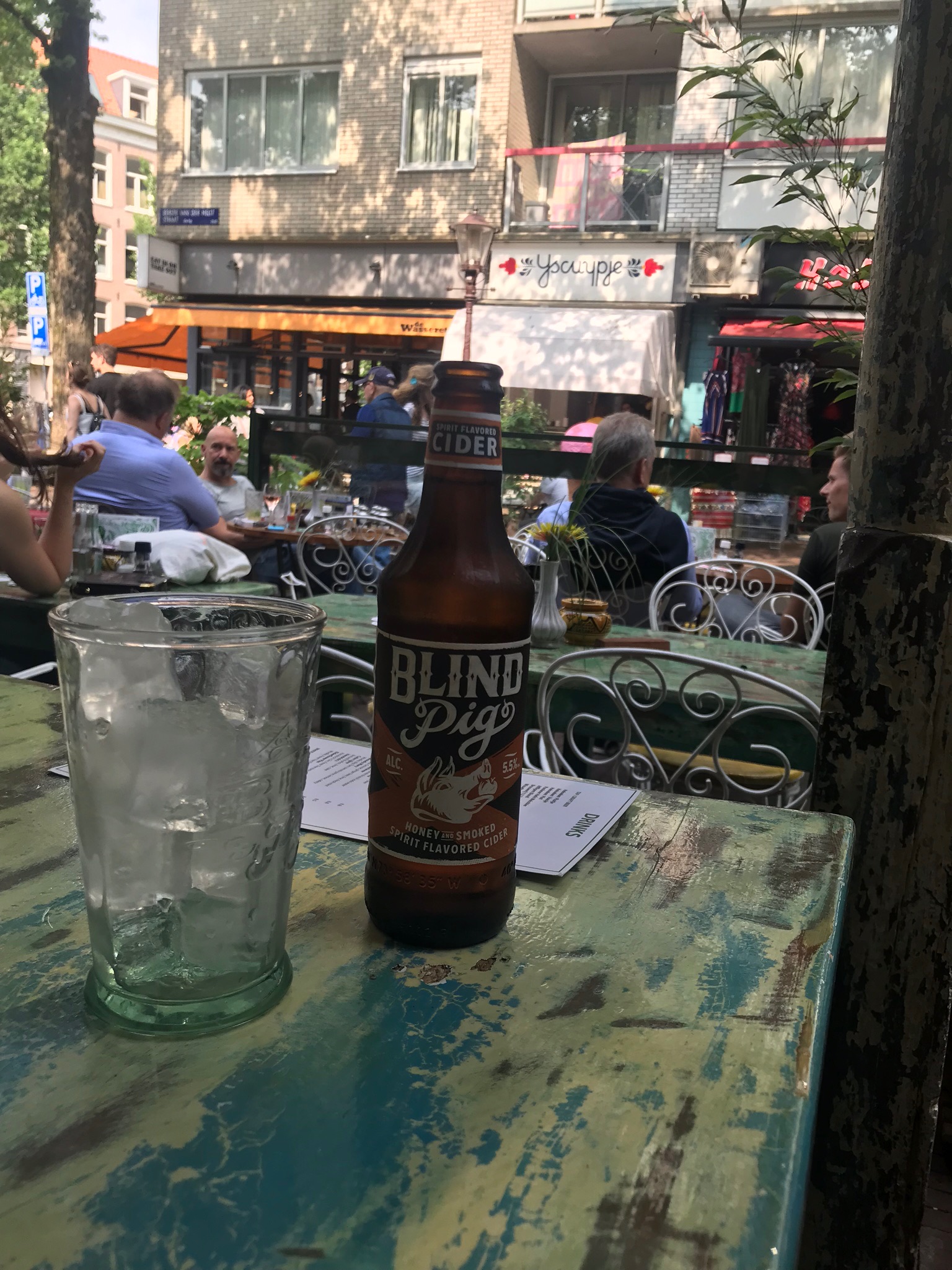 Ready for the evening we sat on the rooftop bar of our hotel which was lovely offering every drink you can imagine. for a not so cheap fee. Before heading back to De Pijp for dinner.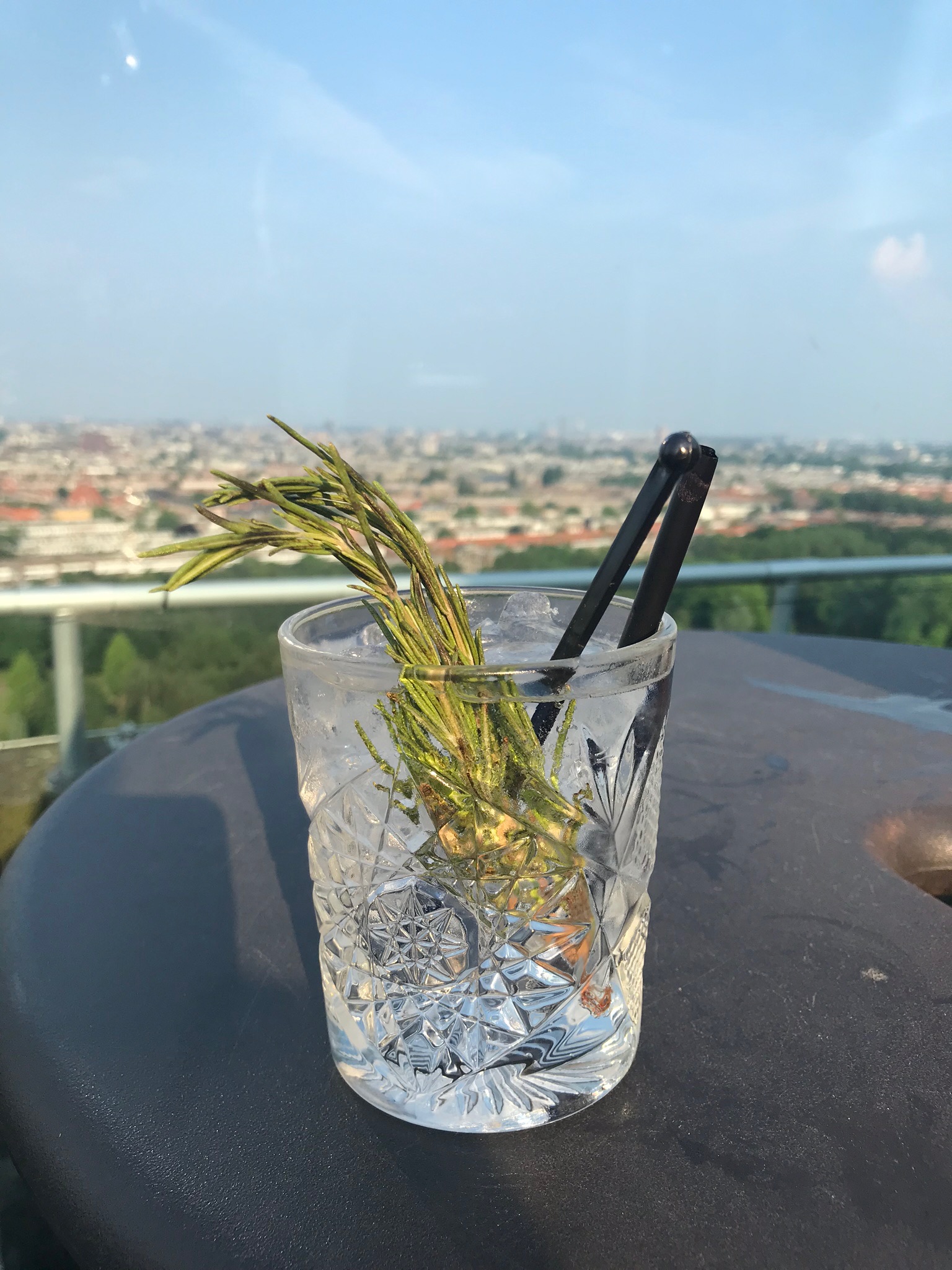 Amsterdam
So our trip was mean to end in the morning with an early flight out of Holland. However with it being bank holiday and on the spur of the moment we decided to see where we could fly to cheaply. Turns out flights to Portugal were cheap and the rest of the bank holiday was to be spent in Porto!!
We enjoyed the last few hours in Amsterdam stowing our bags at the train station exploring the centre of the city before hitting our second city of the bank holiday.
​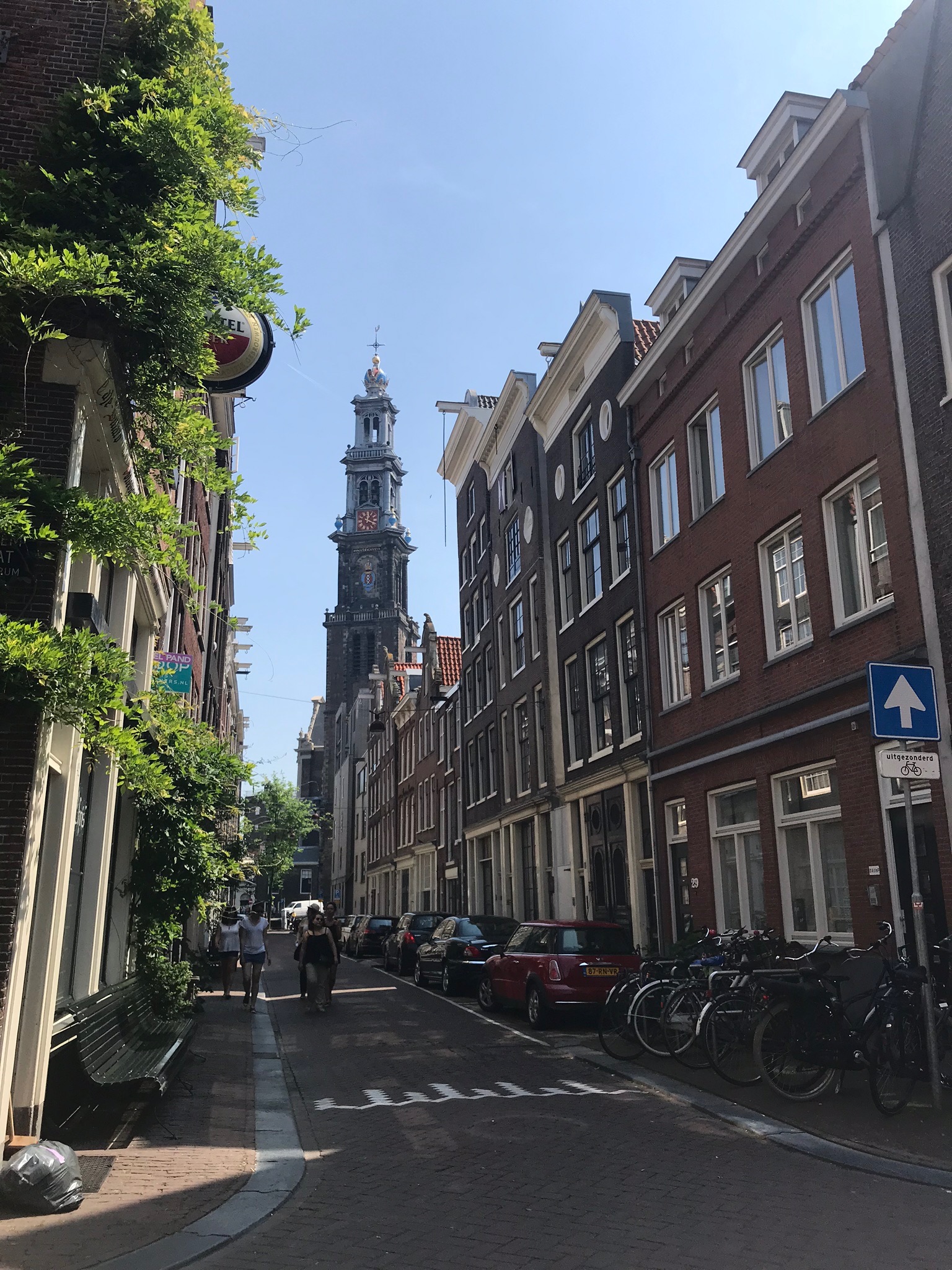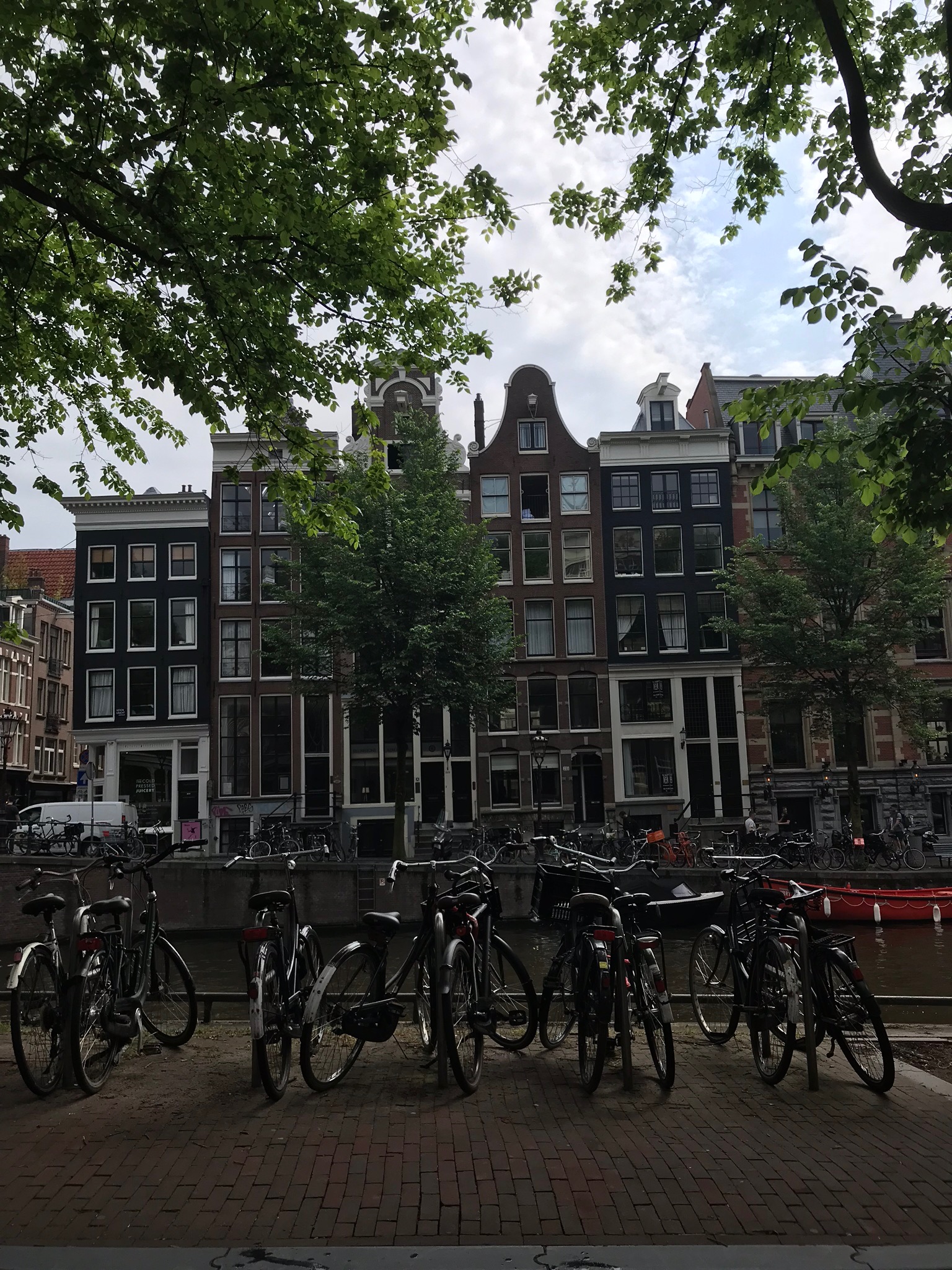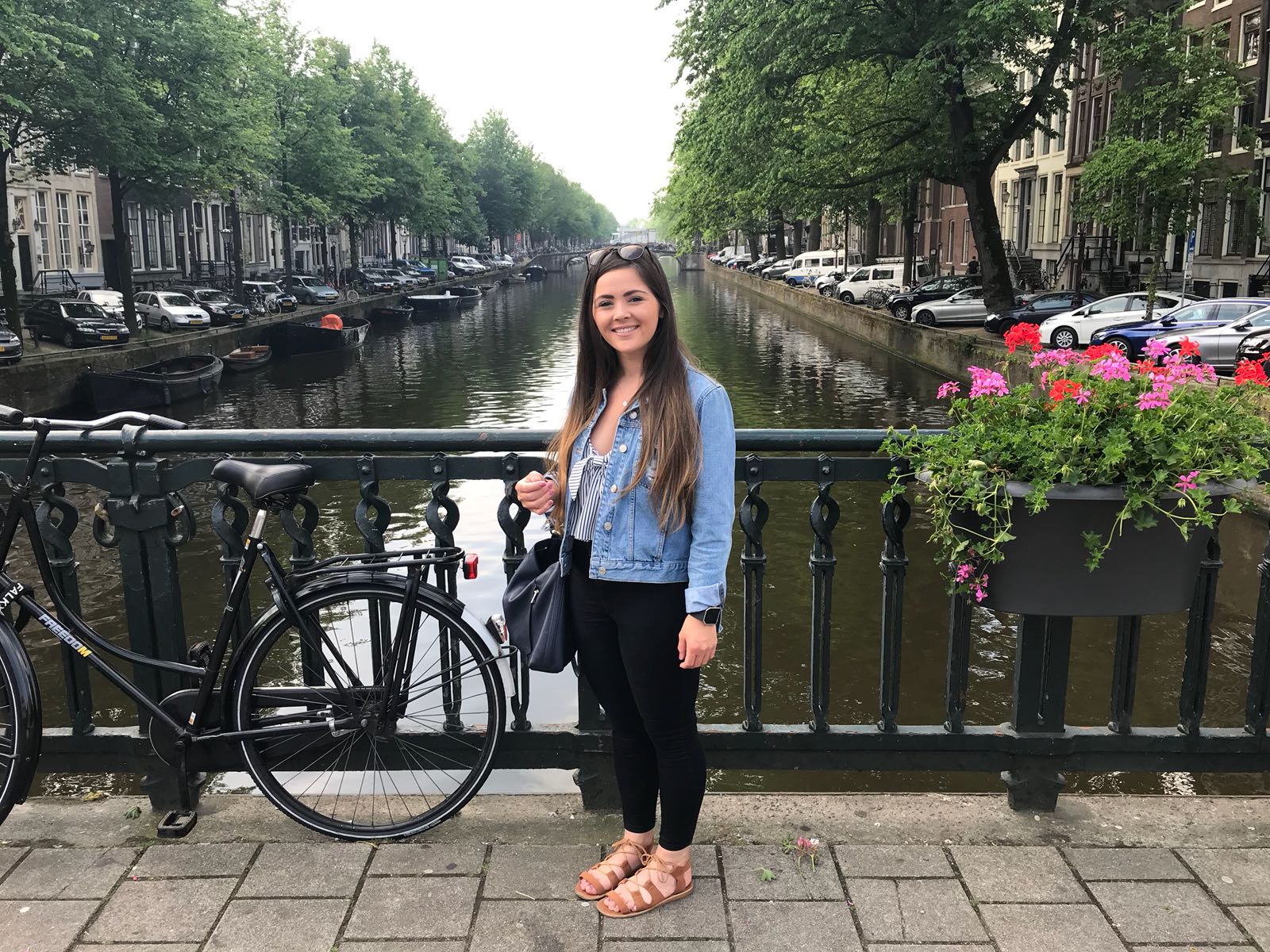 ---
Second half of the weekend was spent in the beautiful Porto, Portugal – Coming soon..
---
Have you been to Amsterdam? What did you think let me know in the comments below↓
Thankyou for reading
Bethan
xox