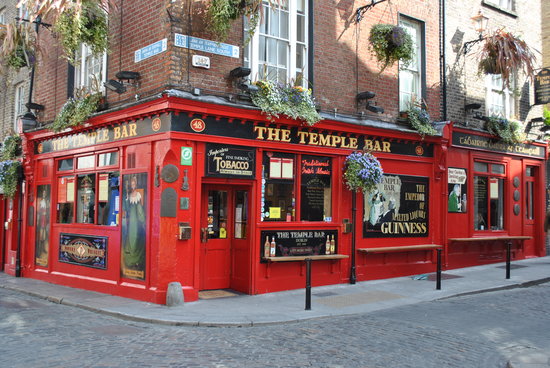 When I visited Dublin, it was a last minute thing. My sister had booked to take her boyfriend for a birthday surprise …it didn't work out in the end. So being the sister I am I took his place.
We flew out early morning with Ryan air with bargain flights (£9.99 each way!!!) from Manchester to sunny Dublin (yes you read that right sunny).
Staying
We were staying in the Air BnB she had booked along the river, a great location for us.
After dropping our bags in the lovely apartment we headed out, ready to start our girly weekend!
There was an amazing breakfast place nearby along the river called Munchies that we went to a number of times – The cream cheese and bacon bagel … Perfection! If your nearby looking for breakfast, this is the place to be!
Day one
Wandering around the city and get our bearings doing a bit of shopping along Grafton street and Henry street. We discovered St Stephens Green and went for a walk around the park on the lovely day. Lunch was in the M&S rooftop cafe which has a great view up Grafton street and sheltered you from the wind (… or should I say Arctic wind).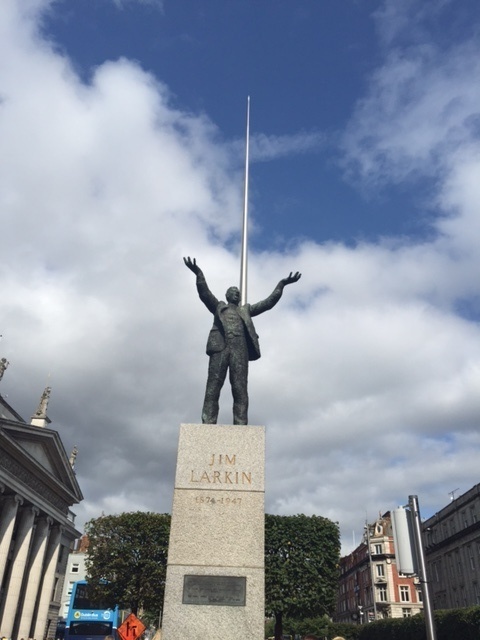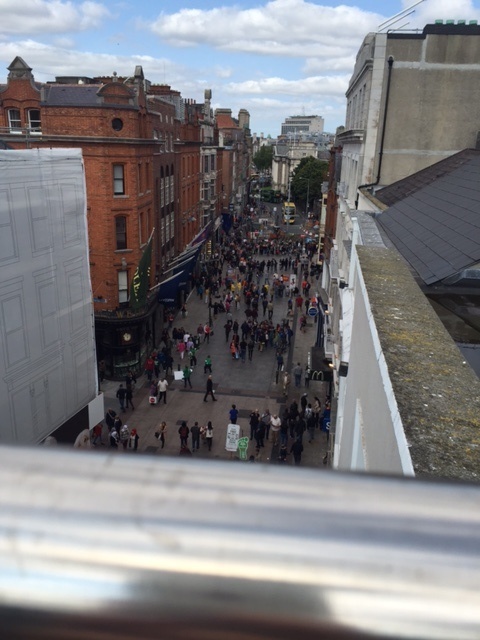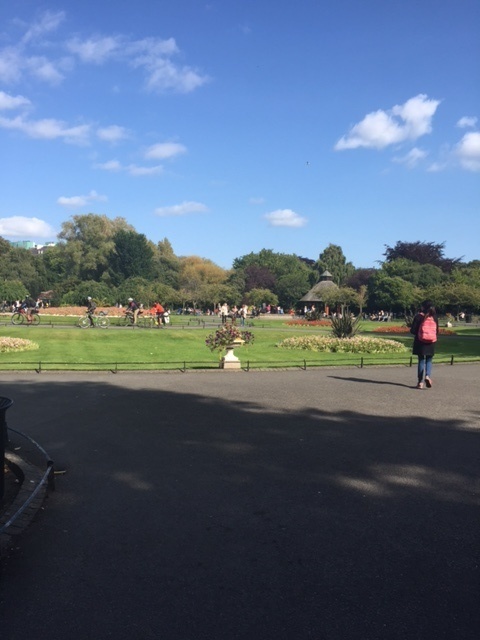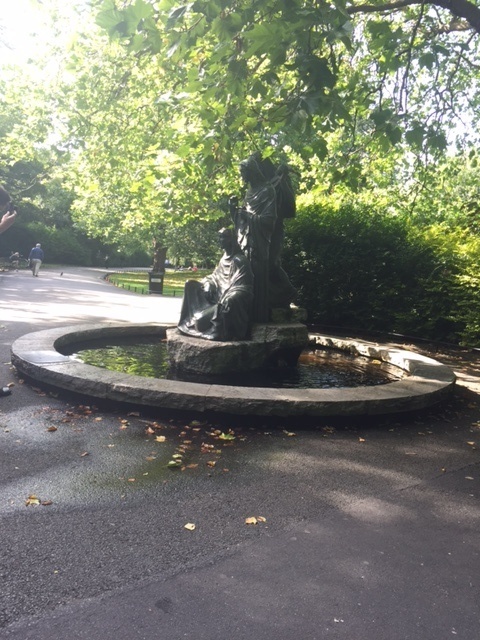 I had messaged Anouska a fellow blogger, I have followed for quite a while now as she lives in the area. She advised to visit The Dean for cocktails. I would recommended it to anyone in the area (not cheap) but delicious.. See photo below.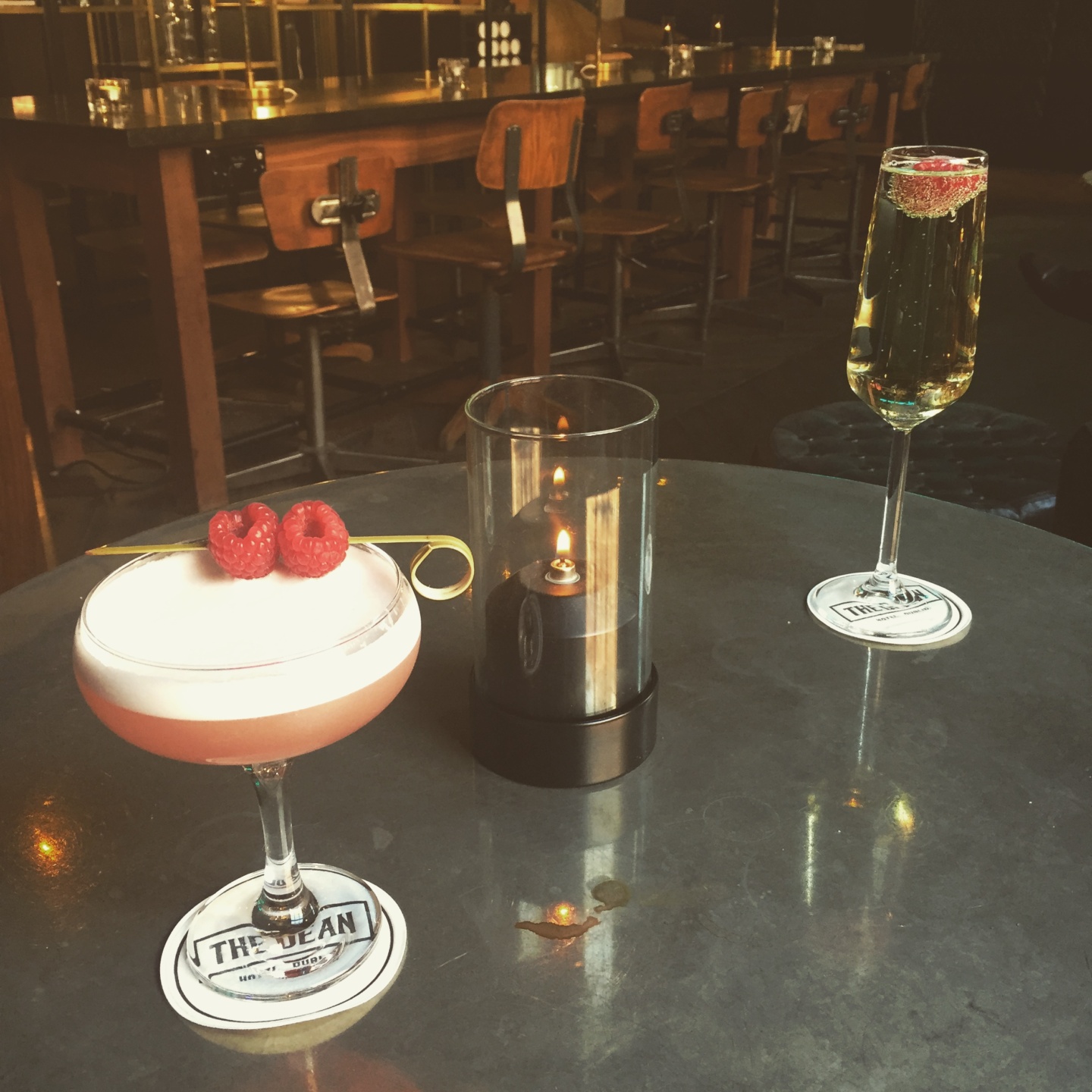 Venturing back to the shops to spend a few more euros we found possibly the best H&M I have ever been in! (Dame St) I wanted everything (and bough most of it). After an exhausting day of touring the city we walked back to recharge our batteries before the night ahead.
Night one
Me and my sister are big lovers of tapas as you probably know by now – so I had researched and found us the perfect place. It was right up our street – not literally. The Port House, although we had to queue to get in (that only means it's good right?) it was SO worth the wait!!! We ordered eight (yes eight!!) glorious dishes – we are growing girls.
From here we headed out into the city to find some where to drink more wine, we came across Olesya's. They have an extensive wine list, a great ambiance and could not recommend it more if you are a wine lover in the home of Guinness. Visiting Temple bar is an absolute must when visiting Dublin with its live music and buzzing atmosphere. It's the place that everybody knows when talking about Dublin.. And you can see why as soon as you go in with its indoor outdoor feel and live bands throughout the day and night. An amazing place to have a couple of drinks and soak up the Irish atmosphere!

Day Two
The next morning a little worse for wear set out in search of breakfast, and found The Woollen Mills. This is a lovely relaxed spot that overlooks the Ha'penny Bridge. We enjoyed two full Irish breakfasts… and they were amazing exactly what we needed. From here we had a wander over the bridges took some photos then headed to catch the hop on hop off bus. Our tour guide was hilarious! Made the tour that little bit better… 23 stops later we jumped off a The Guinness storehouse.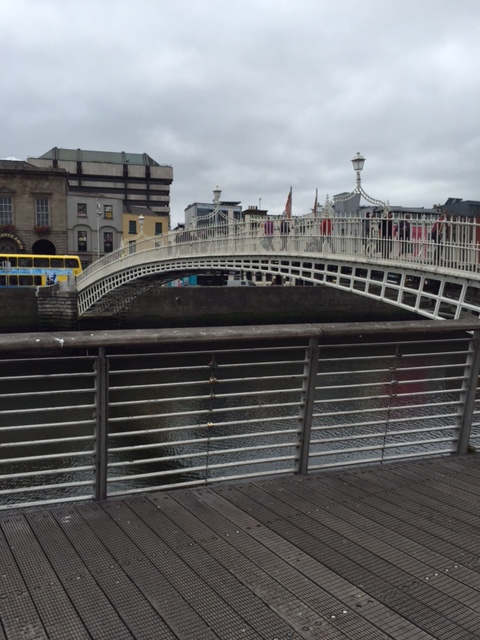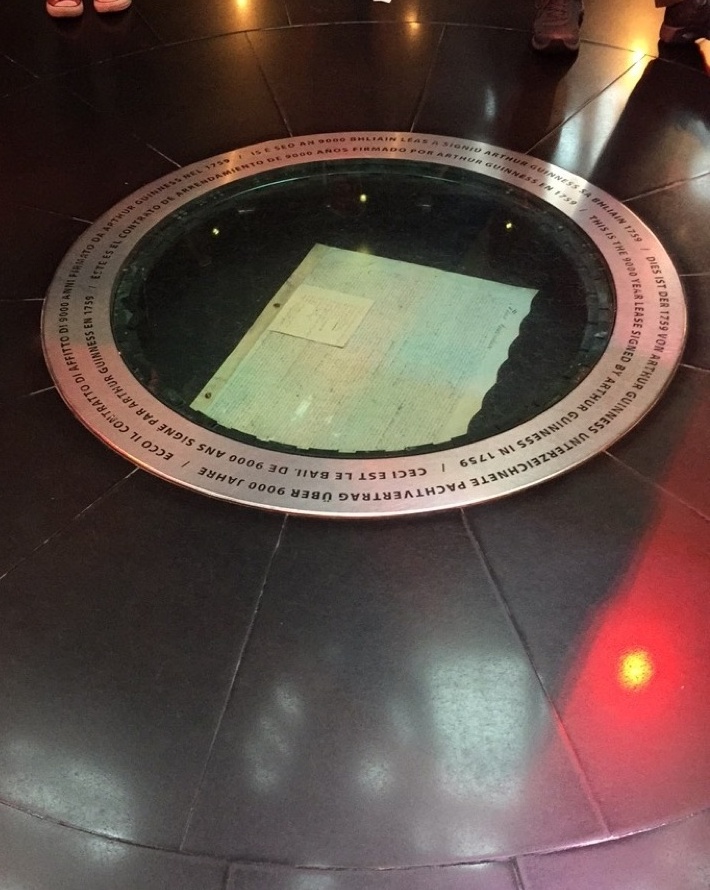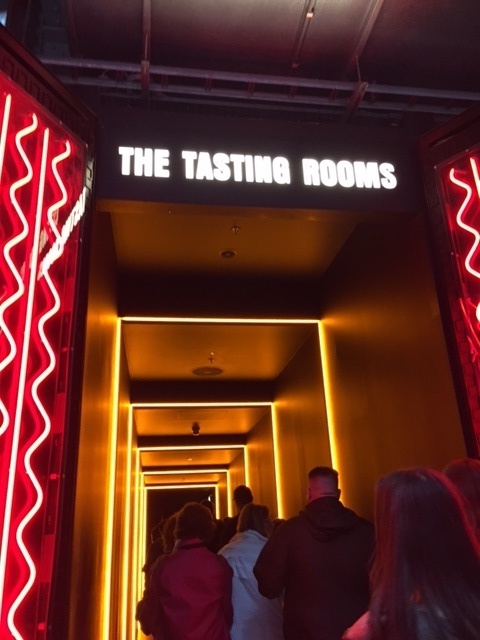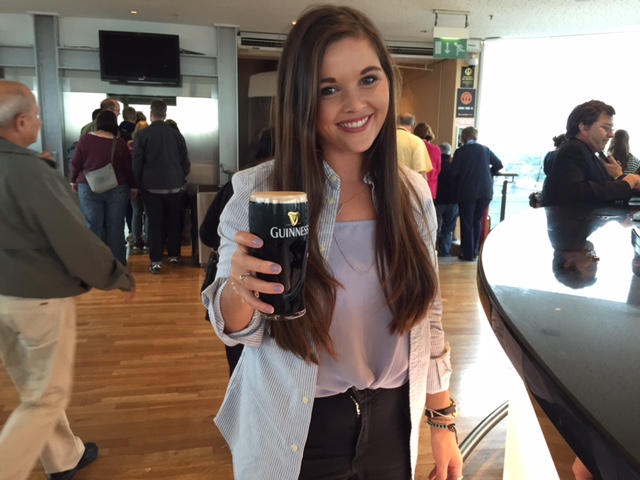 I'm not a lover of Guinness myself but-when in Dublin.. visiting the storehouse is a must! There are 7 floors learning all about the history of Guinness, with its many different rooms tasting experience, advertising room, Guinness academy, connoisseur room and (the best bit) enjoying a pint with a view in the Gravity bar on the 7th floor! Without doubt the best views over Dublin. On visiting the gift shop on the way out speaking to the girl who served us on the still she advised us of a few places to head that night…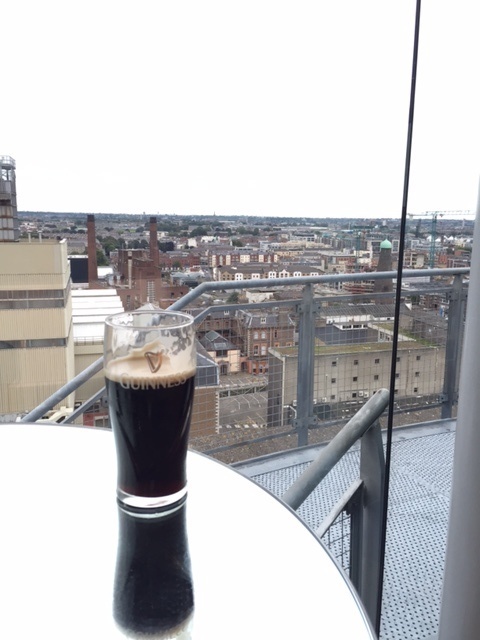 Post Guinness we were tired and hungry and headed to the next available pizza place on the hop on hop off bus… this happened to be Bar Italia ordering a huge Margarita pizza which was delightful.
Time for Cocktails
On earlier recommendation from in the day we headed to a couple of cocktail bars with my favorite being The Liquor Rooms. Possibly one of my favorite cocktail bars in all the cities I have been to… It is obscure to find, just a doorway along the river where you venture downstairs to its burlesque circus theme with lavish velvet furnishings and a cool vintage/prohibition feel. It offers delicious cocktails made by knowledgeable staff who advised us on a number of cocktails to sample – too delicious to just have one.


Home time
The next morning was our flight back to Manchester, we had a great girly weekend in Ireland and wouldn't think twice about hopping back over for another visit.
Have you been to Dublin? What did you get up to or looking forward to most about your trip? let me know in comments below or send me a tweet.
Thanks for reading
B x