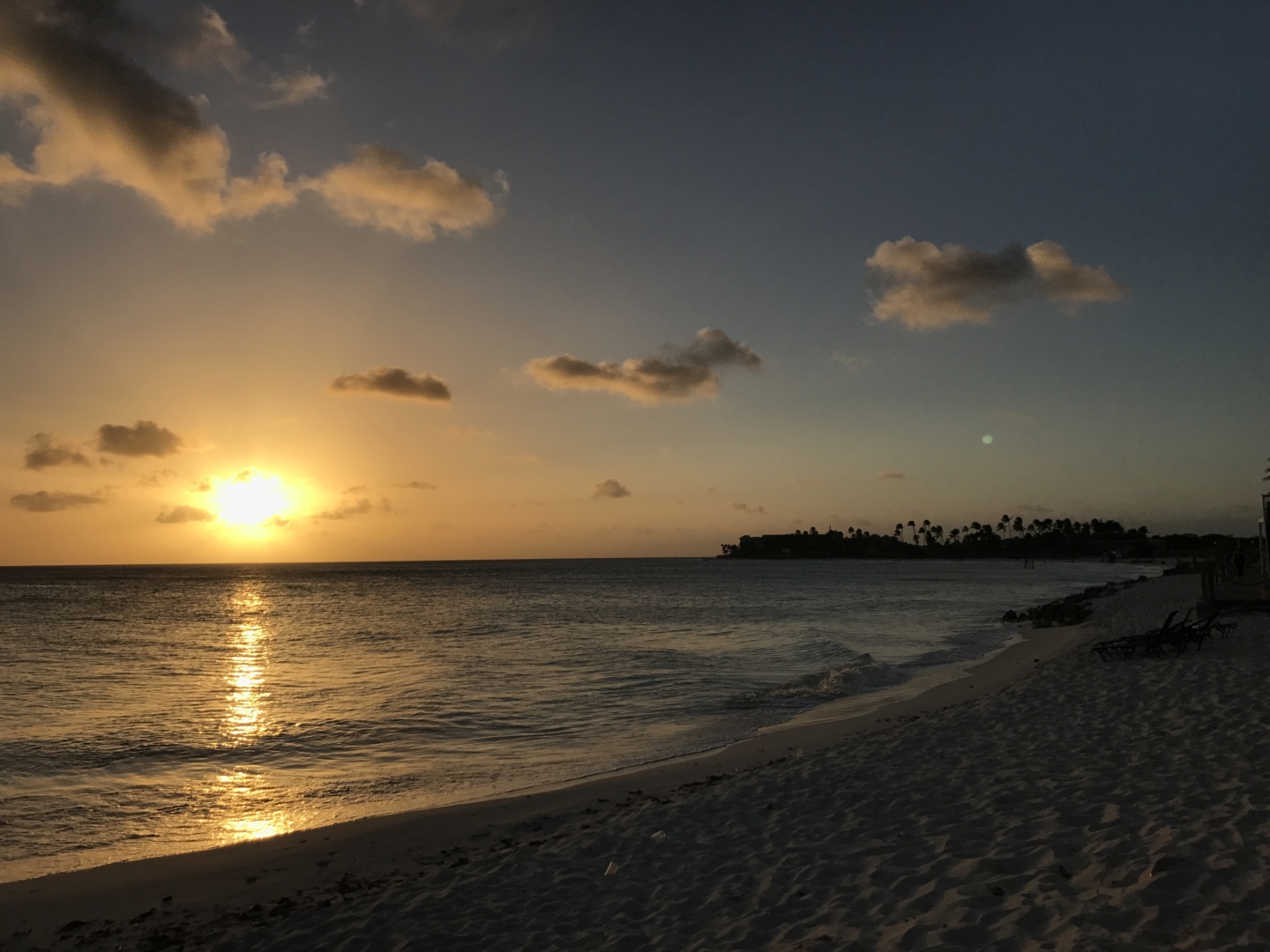 If you follow me on Twitter or Instagram you will have seen that I have recently got back from the beautiful island of Aruba in the Caribbean.
I am so excited to share what we got up to on that blissful island…
The tagline for Aruba is 'One happy island' its safe to say that is true. This tropical island is sunny 365 days a year, boasts some of the most beautiful beaches in the world, and lies outside the Hurricane belt, ensuring the safety of island natives and tourists alike.
Beaches
Druif
is a mile long, narrow oval-shaped stretch of beach between Oranjestad and Manchebo Beach. This beach is home to the low-rise Divi Mega Resorts, where we were staying for the week on the island (more on this to come). It has restaurants and hotel rooms just steps away from the white sand beach. The beach was perfect for sunbathing and swimming and is easily accessible by car, taxi or bus (line 10).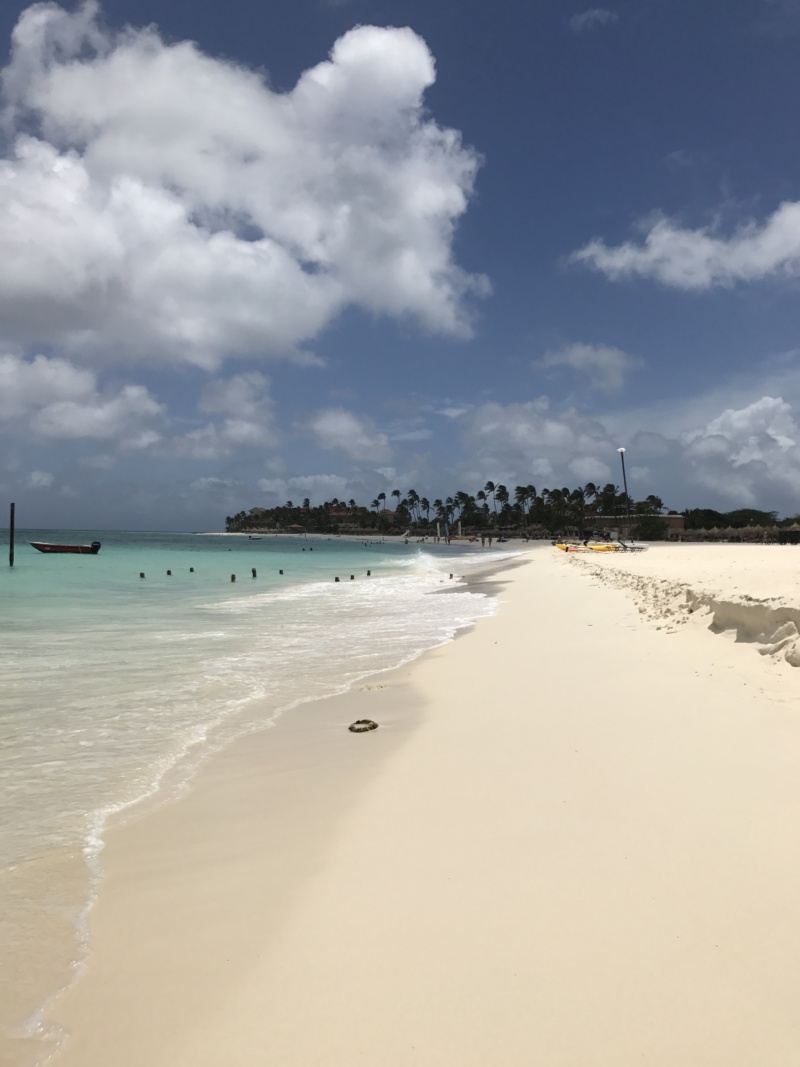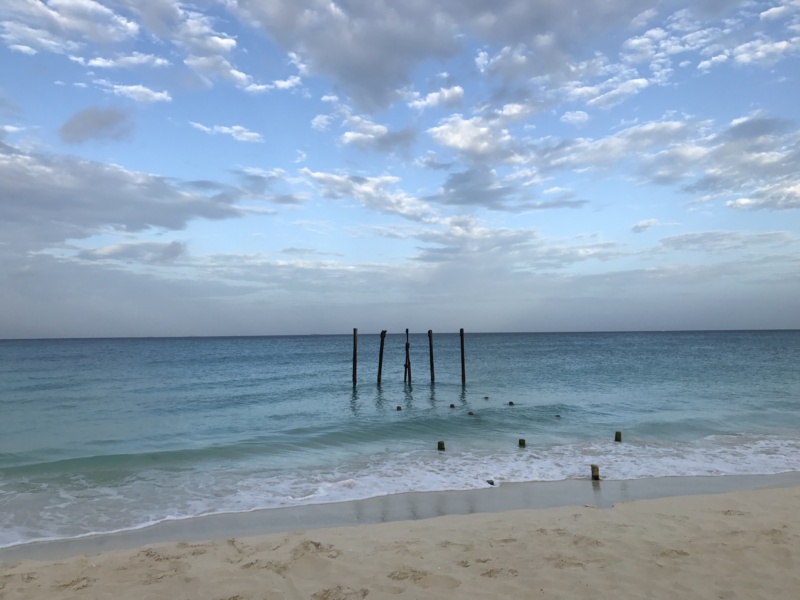 Manchebo Beach
is a wide stretch of beach on the most western point of the island, next to Druif. It is located in the low-rise hotel area in front of the Manchebo Beach Resort. The beach offers a combination of exciting waves, due to converging currents, and calm waters. The beach is not crowded and is perfect for relaxing and sunbathing.
Eagle Beach
has been rated as one of the best beaches in the world and belongs to the top 3 best beaches in the Caribbean. This long stretch of beach with soft white sands and blue waters is the stuff of Caribbean dreams and what you imagine when you imagine the perfect beach. Eagle Beach is a favourite among locals and tourists alike. This beach is the home of Aruba's most photographed fofoti (divi) tree and is known to be a favourite nestling spot for sea turtles.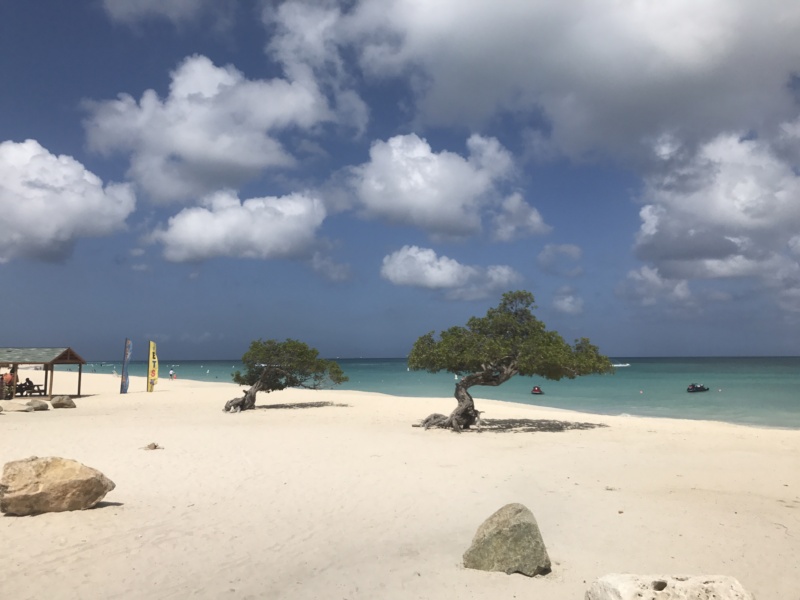 Palm Beach
is a two-mile strip known for its white sands and turquoise waters. This beach is a popular for tourists as it backs onto a number of big chain high-rise resorts. Here you can book lots of excursions around Aruba or take to the water and explore the seas. This lively beach with calm and clear waters is great for swimming, sun-tanning, relaxing and partying. There is something for everyone at Palm beach as there are several bars, restaurants and shops close by.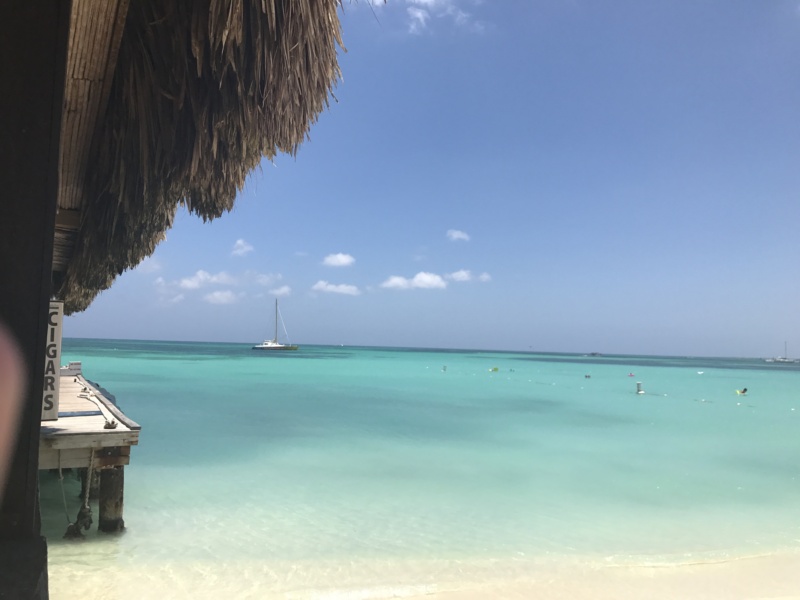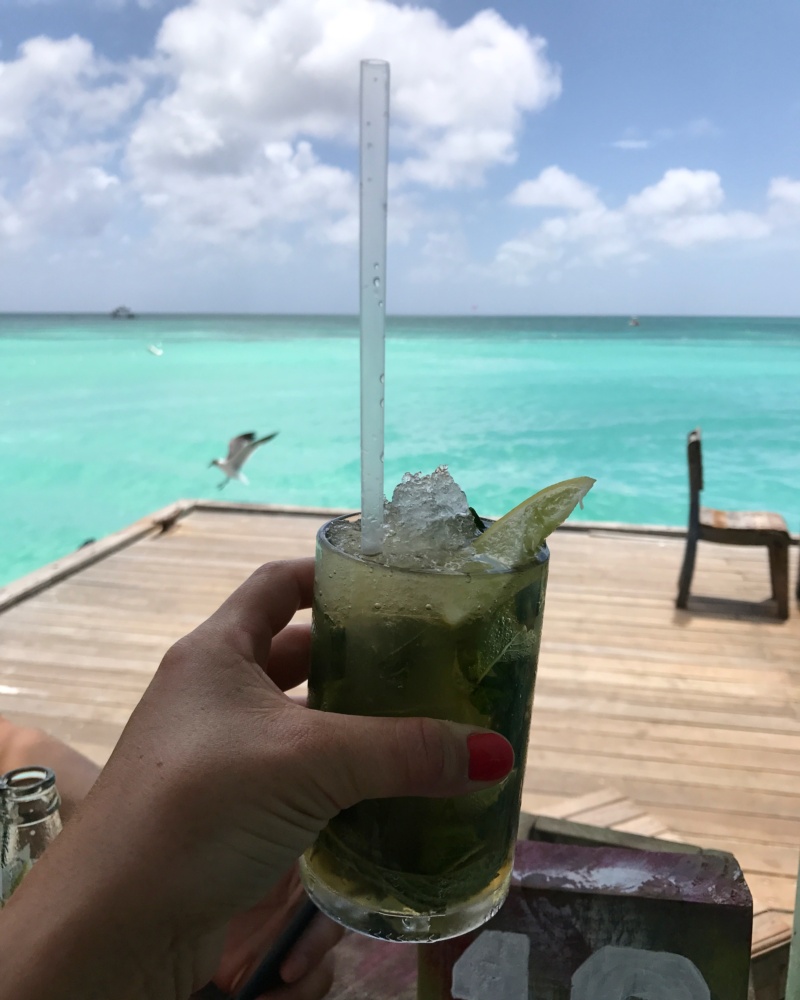 Mangel Halto
is a small beach located in Pos Chiquito, which we found on our road trip (post coming soon) near San Nicolas. The beach is secluded and surrounded by twisted mangroves and a favourite among locals who were Add to dictionary in the picnic area.. Mangel Halto is a perfect snorkelling and shore diving spot due to its calm and shallow waters. A different kind of beach where you can walk between the mangroves and swim toward the breaker where you will find a great reef structure with a diversity of fish.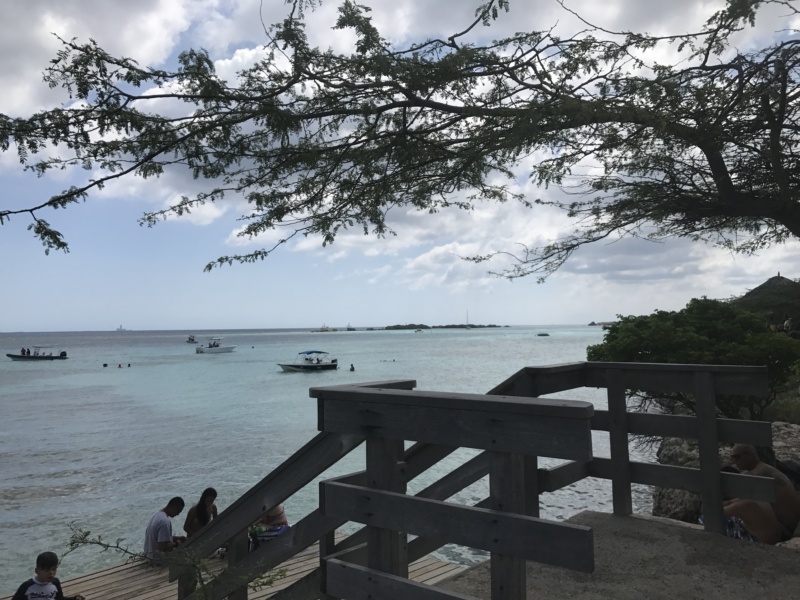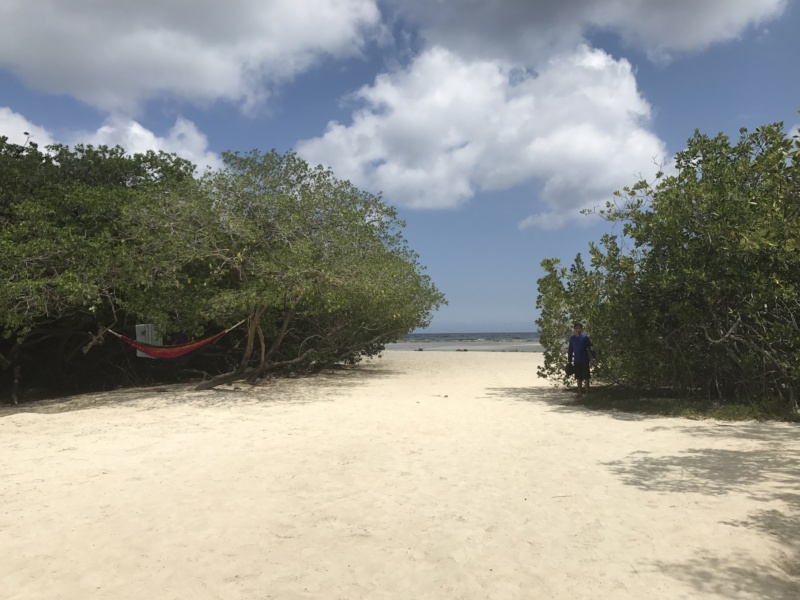 Baby Beach
is located on the southeast end of Aruba near San Nicolas. Baby Beach is also accessible by bus but due to changes we opted to rent a car. The picturesque bay has warm, shallow waters that are sheltered from the rough seas by a man-made break-water. This beach was popular for sunbathers and snorkelers and the perfect place for families as the water level is generally between knee and waist deep. Snorkelling at this location is great for children and travellers new to snorkelling as the water is calm and very clear.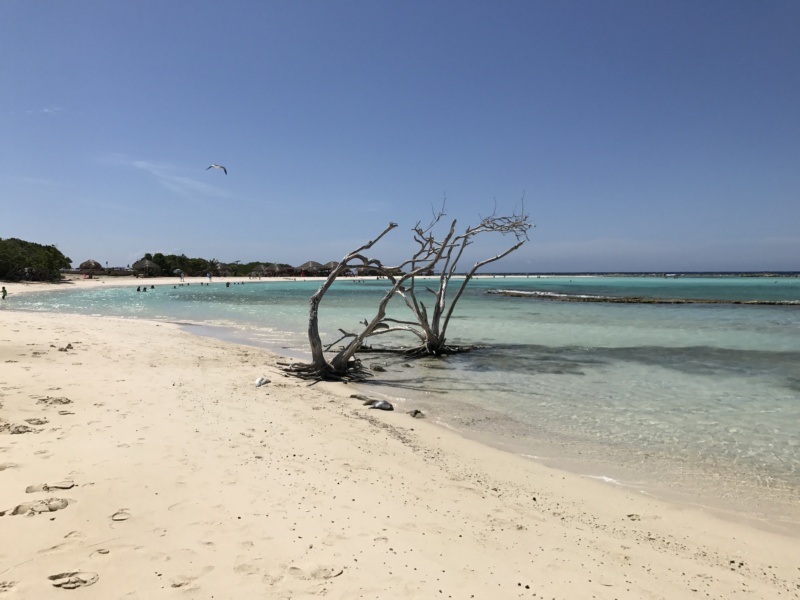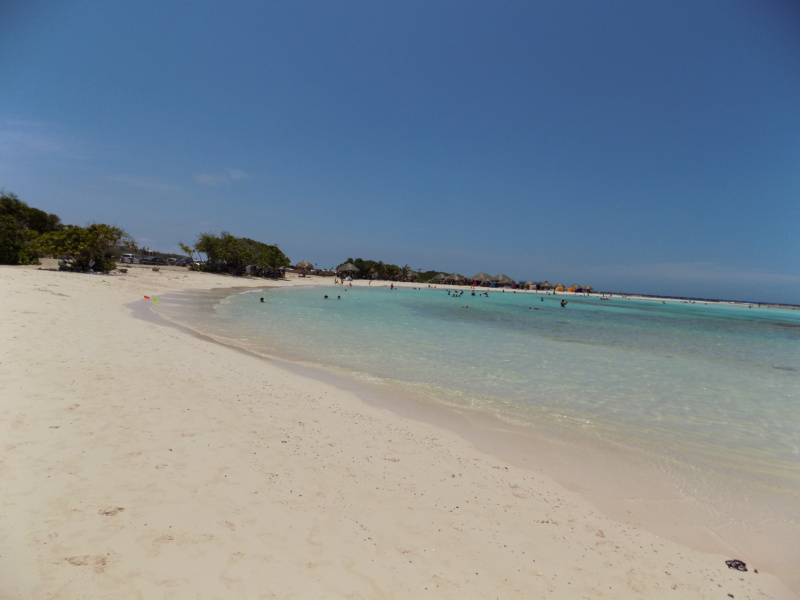 Rodger's Beach
is in walking distance from Baby Beach. This beach is more private then Baby Beach and is rarely crowded during the week, but is popular with locals in the weekend. Fishermen anchor at the far end of this bay creating a picturesque scene.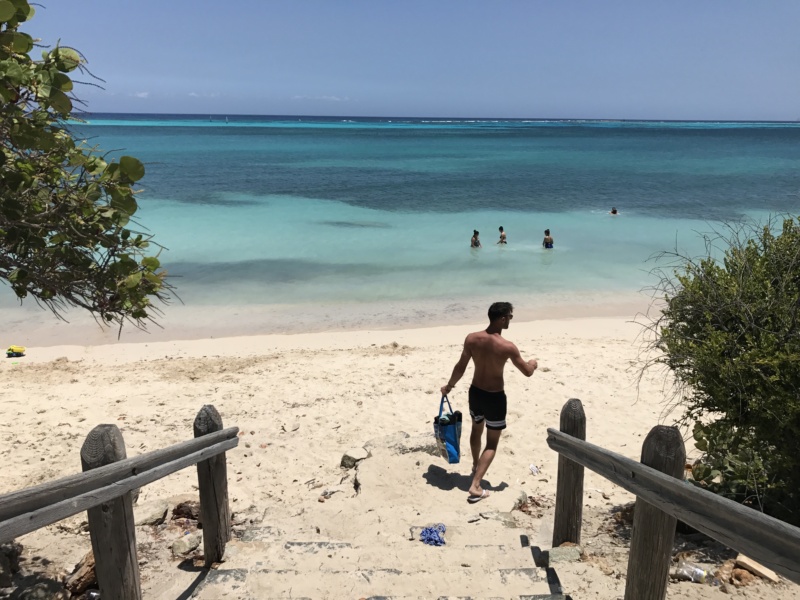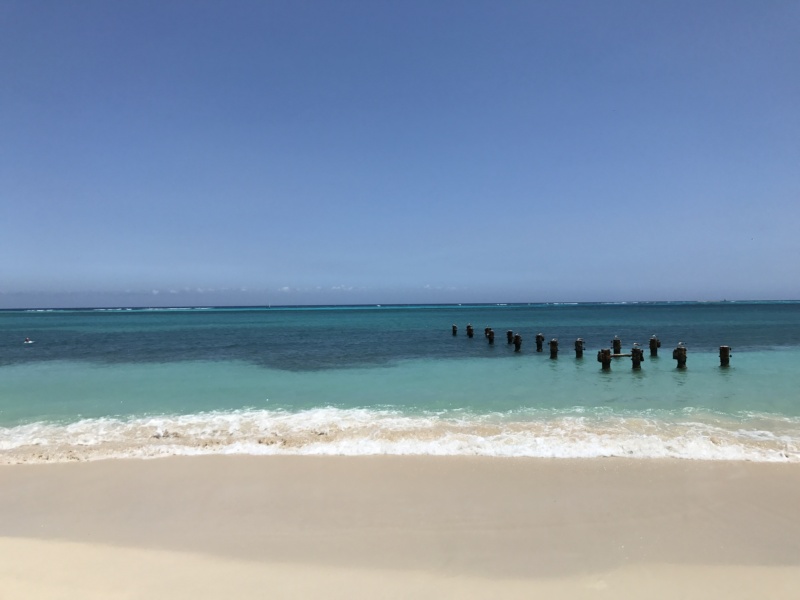 Grapefield Beach
Next to Boca Grandi you will find Grapefield a secluded beach perfect for surfing due to large waves. Swimming and snorkelling is not recommended because of the strong currents and trade winds, but is a great place for a stop off to watch the water sports.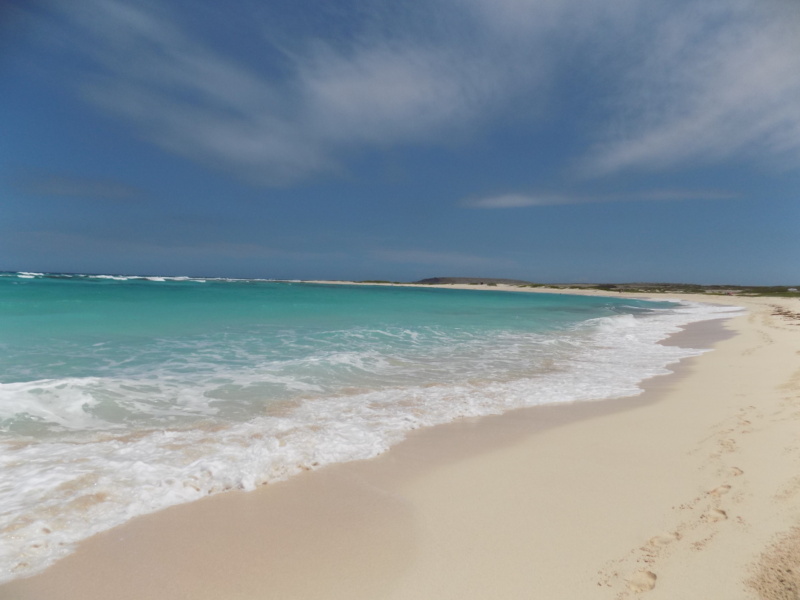 Above is the list of beaches I visited whilst in Aruba. There was a few more that we visited an a snorkelling trip and there is more to come on that. There is no shortage of beautiful beaches on Aruba and you will be spoilt for choice an which ones to visit.
Has it made you want to visit the beautiful beaches of Aruba? I know writing it has made me want to go back and explore more!
---
Have you been to Aruba? Which beaches did you visit in your time there? Let me know in the comments below ↓
Stay tuned for more posts coming from this beautiful corner of the earth
---
Thankyou for reading
Bethan
xox