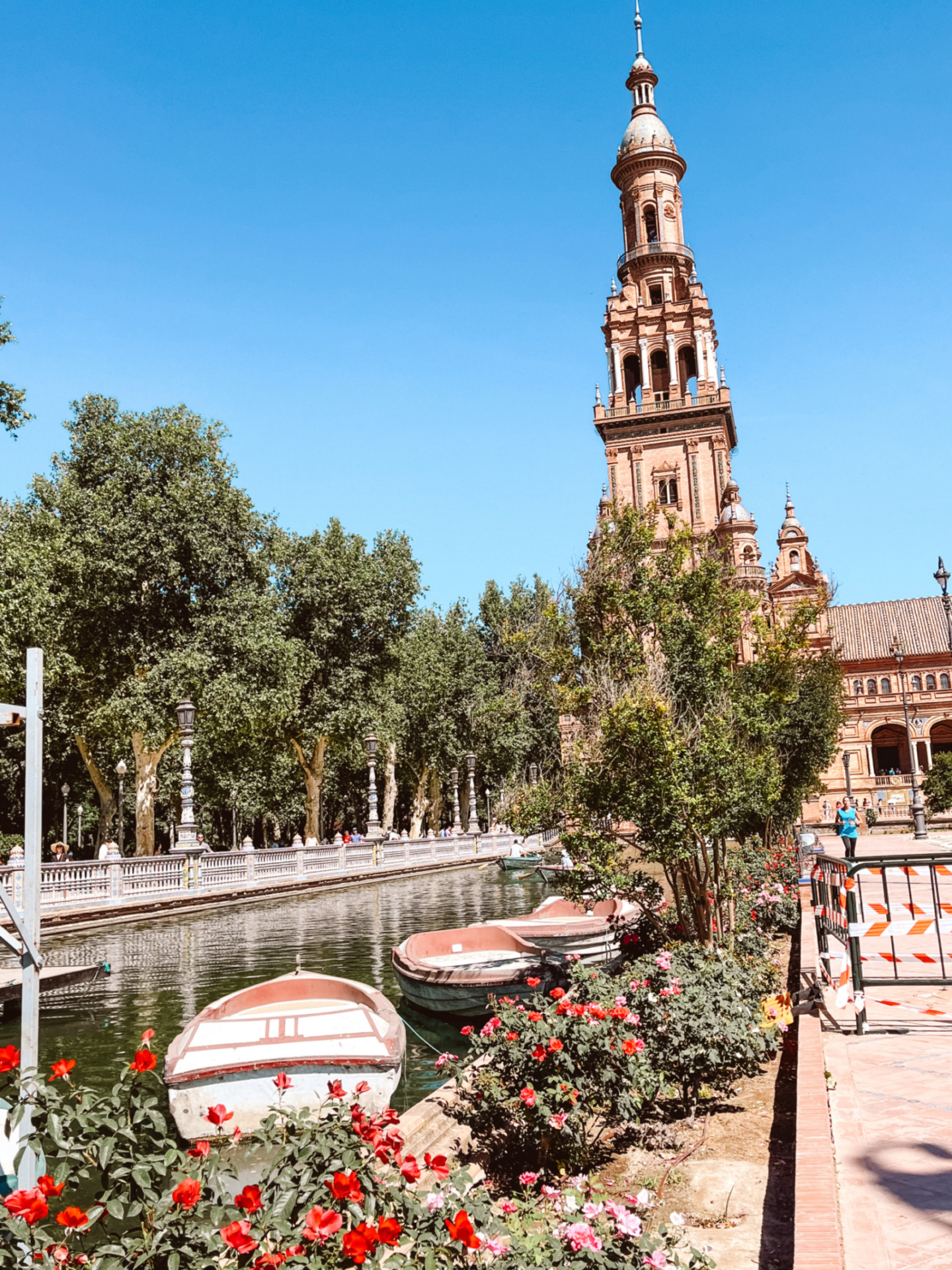 I have wanted to visit Seville for so long. George amazingly bought me a trip to Seville and Rome for 6 nights for Christmas! (Best Christmas present ever)!!
Seville is alllll over my socials at the minute and now I know why. The city is warm year round, known as "the frying pan of Andalucia", as it features the hottest cities in the country.
Seville is the warmest city in Continental Europe.
Earlier this year we visited Bordeaux for the first time. Three days in Bordeaux, France
Stay
For this trip we booked an Air B&B in the city – Esquivel. Studio next to Alameda de Hercules. This was in the Feria neighbourhood, lots of bars and eateries nearby. Also some great breakfast spots nearby, we managed to try a couple.

This Air B&B is in a great location and was a lovely stay for us in our time in seville.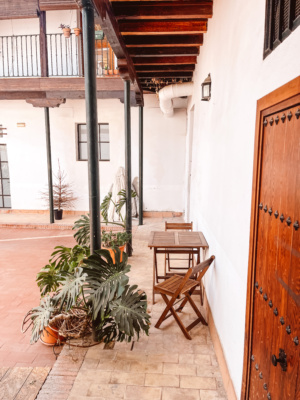 Day One
First warning seville is HOTTTTT in the summer, at the very start of May it was 36degrees. It is a great location to visit at any point of the year, but is likely mega hot in the height of summer.
On arrival into the city grab a taxi to the area you are staying. Once we dropped our bags off we set off to explore. After a wander we came across the cutest tapas bar- El Paseillo, the food was incredible here. Beer, sangria, bravas and Jamon + manchego.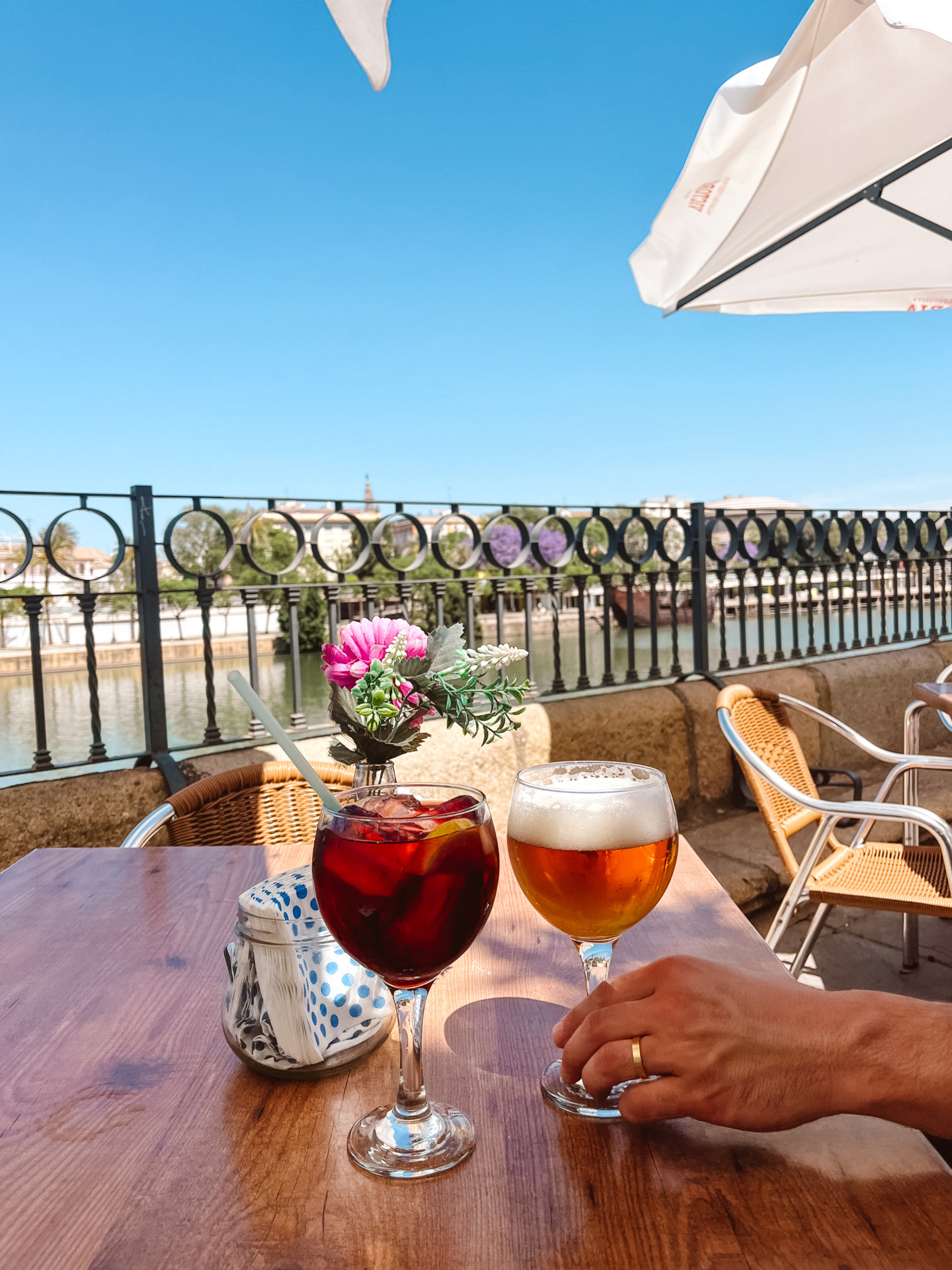 Unfortunately we could not get tickets for the Real Alcazar, so would suggest booking these ahead of time. After this we had more wandering the streets and only stopping for ice creams and shade. One of my favourite pass times is just wandering around seeing what you come across.
In the evening would not recommend where we ate for tea. We had wandered aimlessly and came across a street and randomly picked a venue. The food wasn't as fresh as some others we had later, however the steak was great. Enjoy drinks around the city before jumping into bed after a mega early morning and one day exploring.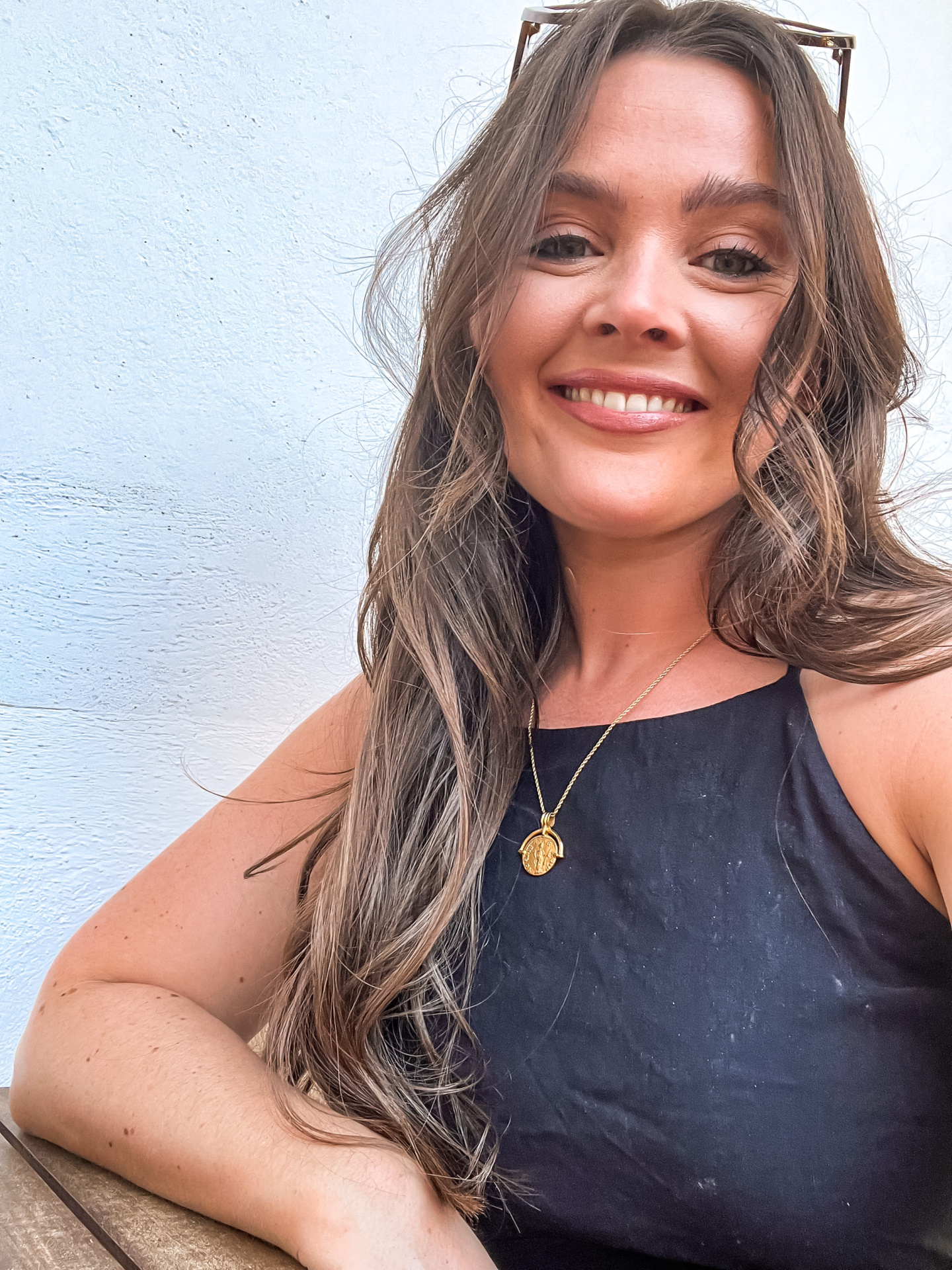 Day Two
In the morning we headed out for breakfast, the place we chose for breakfast looked great and had just what we fancied on the menu board. Hotel Sacristia de Santa Ana offered a great breakfast with an excellent people watching over the square.
From here we walked down past the Cathedral of Seville to Santa Cruz and eventually to Plaza de Espana. The palace is so beautiful with the detailing of all of the square in the beautiful Spanish tiles. Take a rowing boat and row the front of the palace 10 Euros for an hour. Here you can spend time watching the flamenco dancing.

From here we grabbed lunch back in the Santa Cruz area at Terrazzo hotel Alfonso xIII. We enjoyed a delicious lunch on this gorgeous terrace and wine. This was an expensive place to stop but it looked ideal and somewhere to hide from the heat on the covered terrace.
All I did in Seville was hydrate as it was mega hot. There was a cute little shop serving freshly squeezed orange juice which was delicious. Wandering more through the city, my favourite pass time. We visited La Terraza- Inglaterra, highly recommend the frozen daiquiri in the sunshine. This is a hotspot in the evening also. Enjoy the view with lunch or a few drinks and nibbles.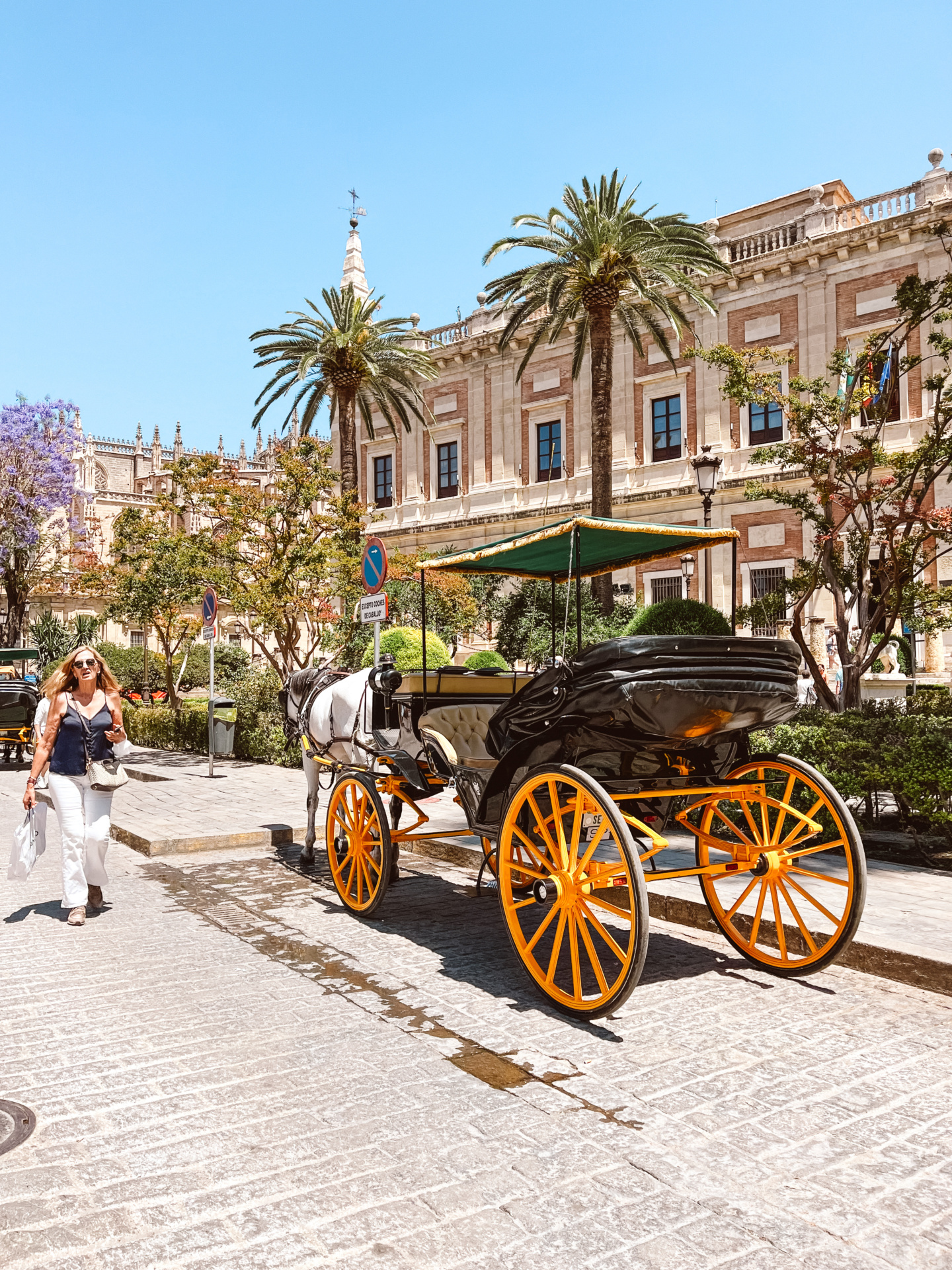 Evening
Wandering round in the evening we came across Pelayo Bar de Tapas, now we had the best food here. The cosy bar looked great with and open area to the street, it was busy with a quick turnover of people. The meal was so fresh and delicious- we ordered meats and cheeses, prawns, paella, croquettes. The wine was also delicious. This spot was also super reasonably priced.
Following this we walked up a busy street – Calle Argote Do Molina, there are a number of bars and tapas places to stop at. We visited the bar Naked and Famous at the top of the street for cocktails to end the evening.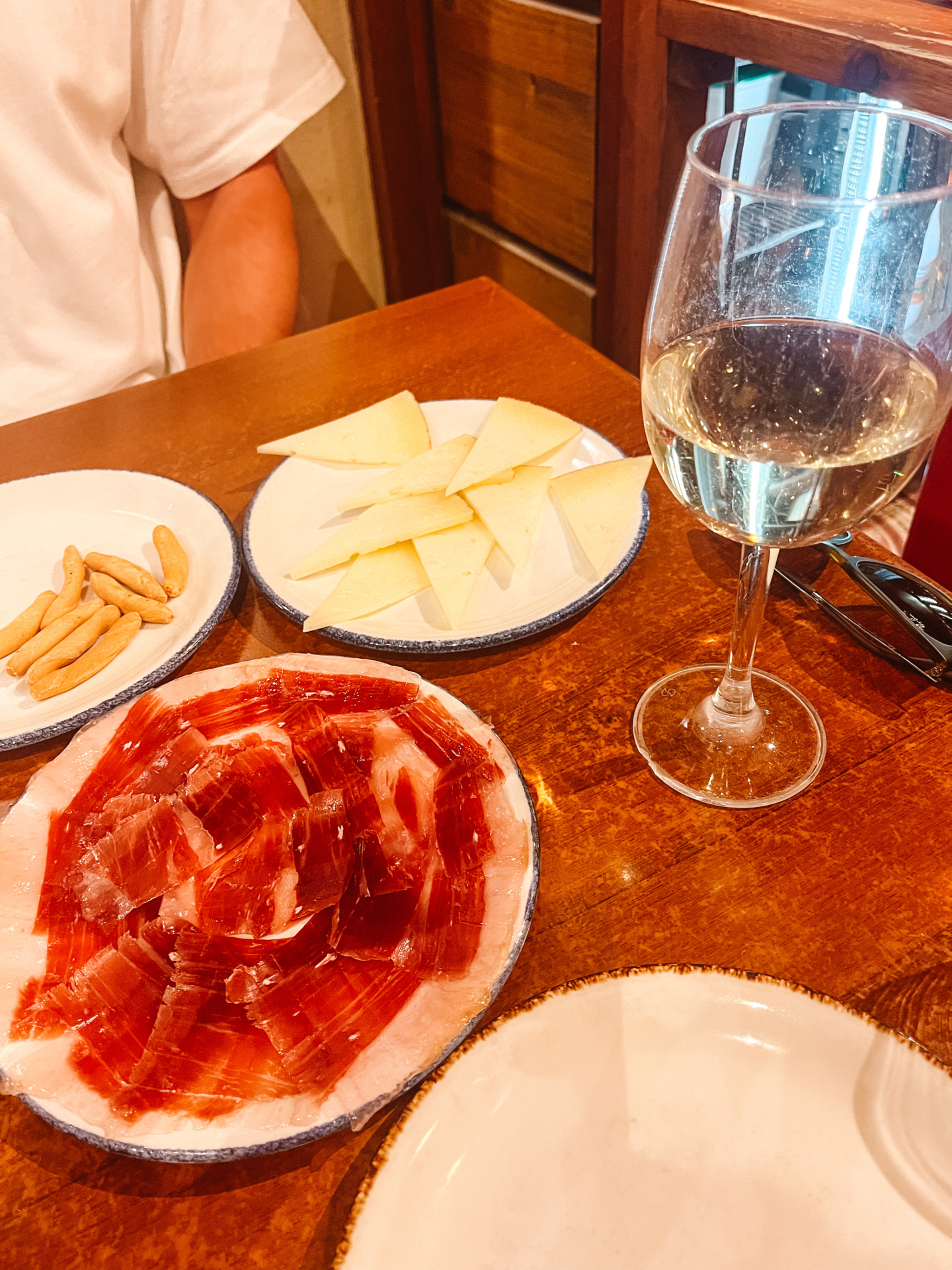 Day Three
In our last morning in Seville we dropped our bag at the air B&B shop. From here we came across the cutest cafe in the Feria area – Feria 83. There were a number in this area we would have gone to the previous day had we known. The ham and cheese croissant with fresh fruit was delicious.
Time to stretch the legs post breakfast and work up an appetite ready for our last meal in Seville. Our last meal in Seville was at – Restaurant La Malvaloca. It is across the street from Setas de Sevilla.
The food here was absolutely delicious, very fresh and the service was great too. If you are in the area stop in for a bite.
Note to Self, all I did in Seville was wander around and eat Tapas & drink wine. Best. Trip. Ever!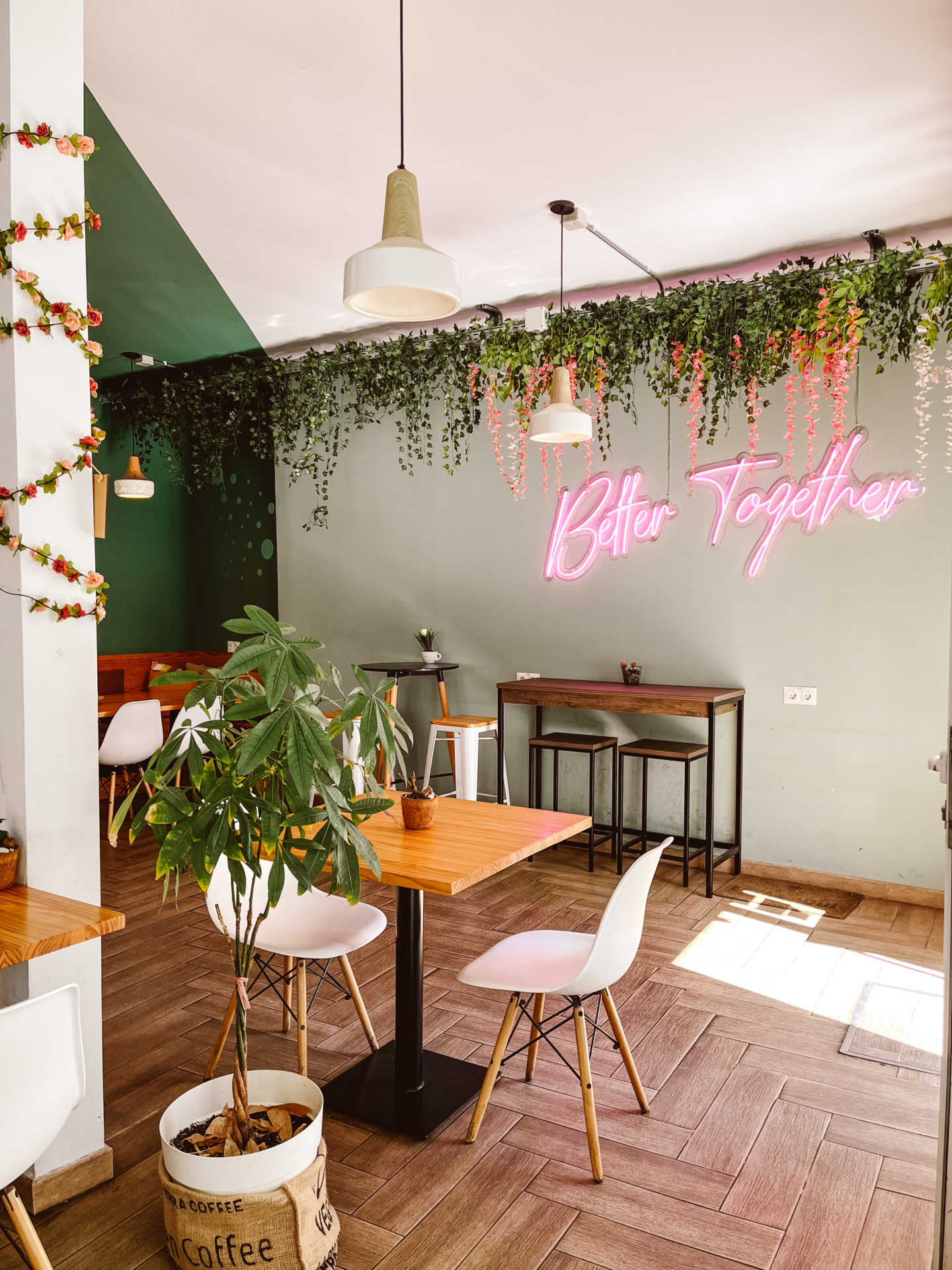 Thoughts on Sevilla
This city blew me away in the best way possible. I knew I was going to love it, tapas being my favourite food. The food was absolutely delicious and everywhere we went was reasonably priced, most if not all of our meals were below £45, which in the UK is VERY cheap. I would come back to seville in a heartbeat. I hope I sold you on one of my new all time favourite breaks.
Thanks for reading

Bethan
xox