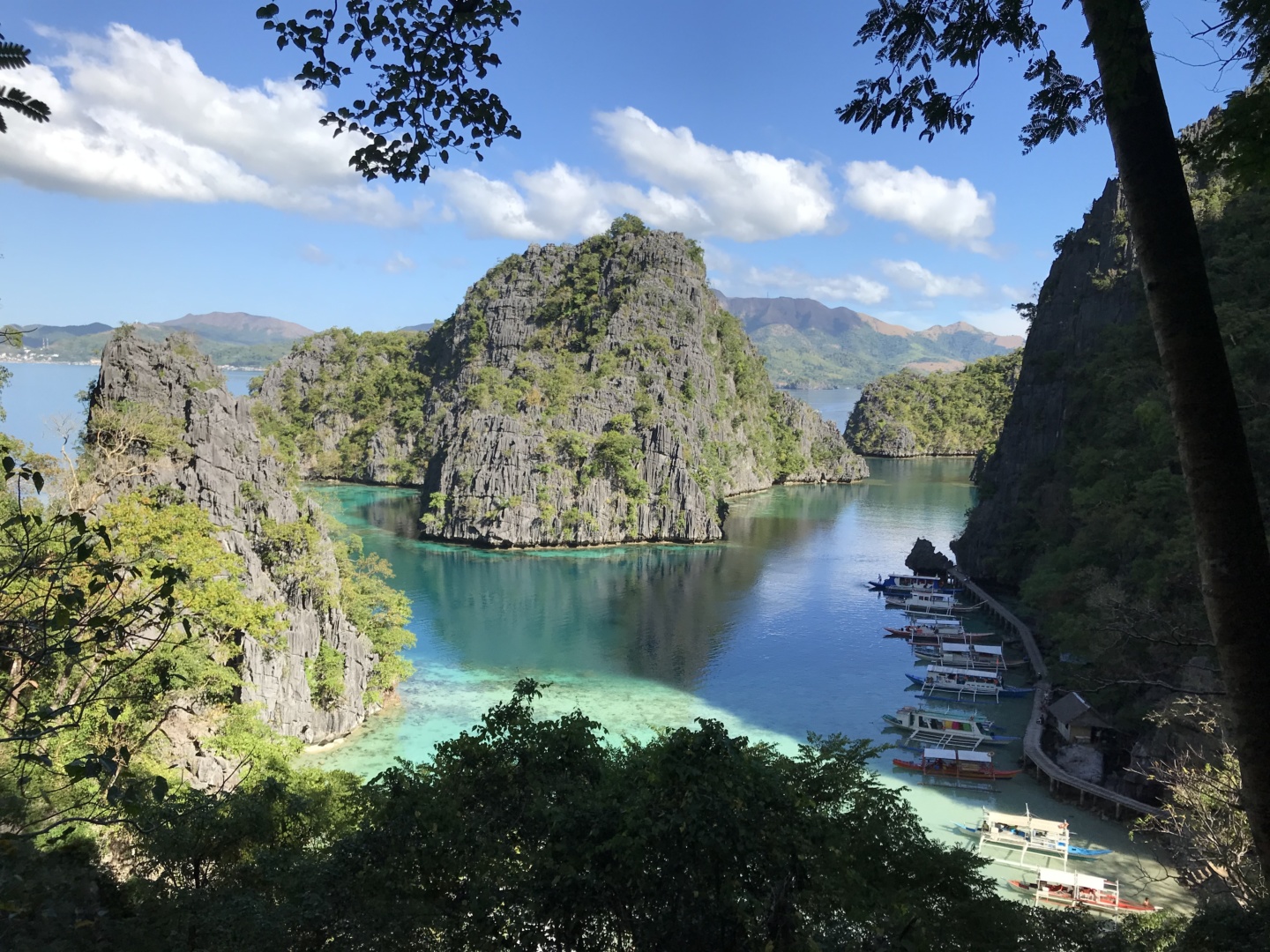 After a blissful few days exploring El Nido it was time to move on. To our last and final stop of our Philippines Itinerary, Coron. Its one of the top places you will often see on Instagram, travel websites when looking at the Philippines. Coron is famous for its beautiful clear blue waters, limestone cliffs and powdery white beaches are some of the most beautiful in the world.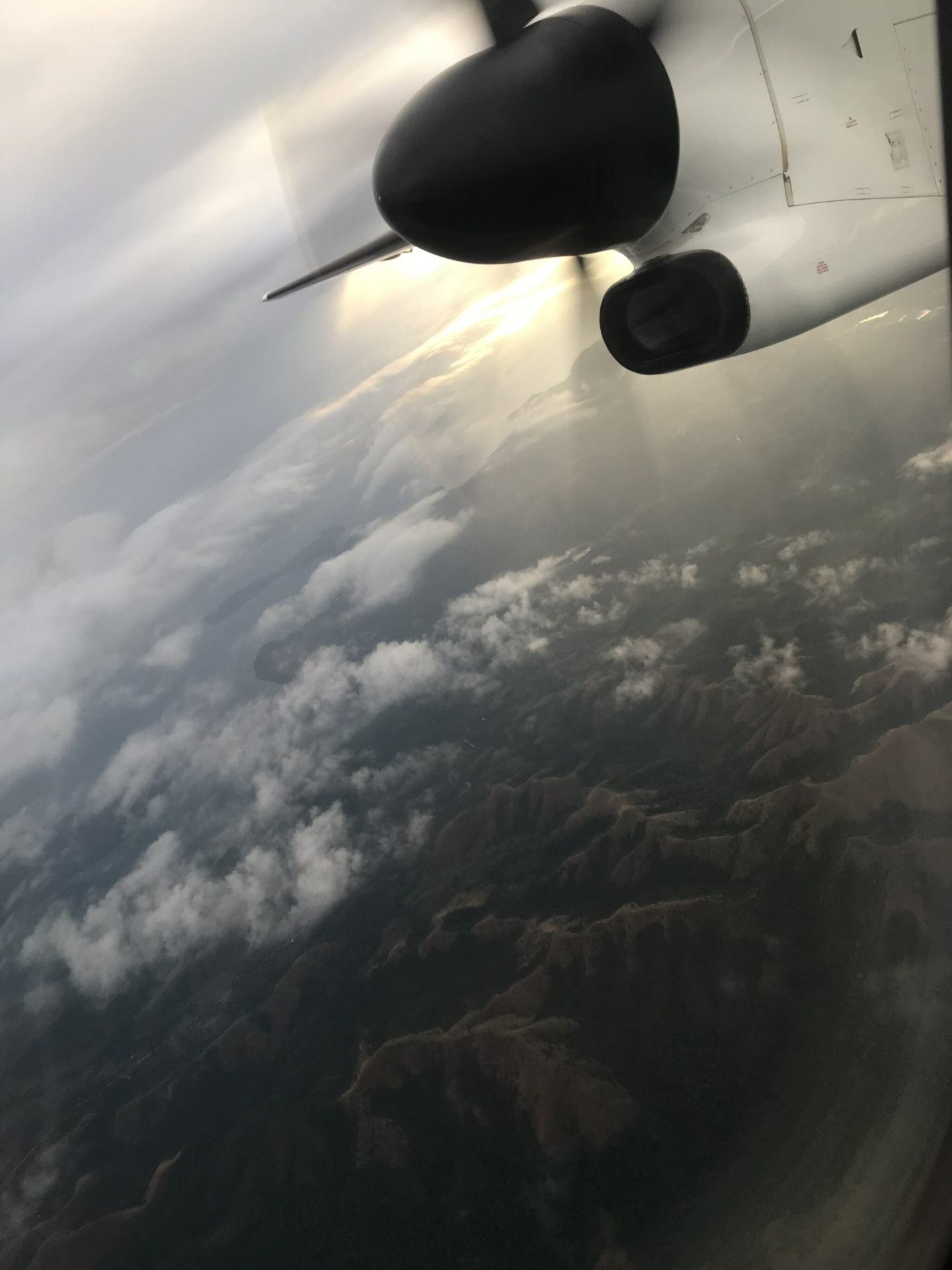 Coron, Palawan is home to a number of unique and breathtaking sights.
What this cluster of islands has become most well known for is the handful of WWII shipwrecks that are permanently entombed off the shores of Coron. Above the surface, Coron is just as majestic and is home to one of the most photographed spots in all of the Philippines.

Swim through underwater mountains, visit hidden lagoons, snorkel over otherworldly reefs, lounge on baby powder sand beaches- the adventures never stop.

Coron is a world class destination for wreck diving. There are at least 10 Japanese warships and merchant ships, these can be found in the waters around Busuangua.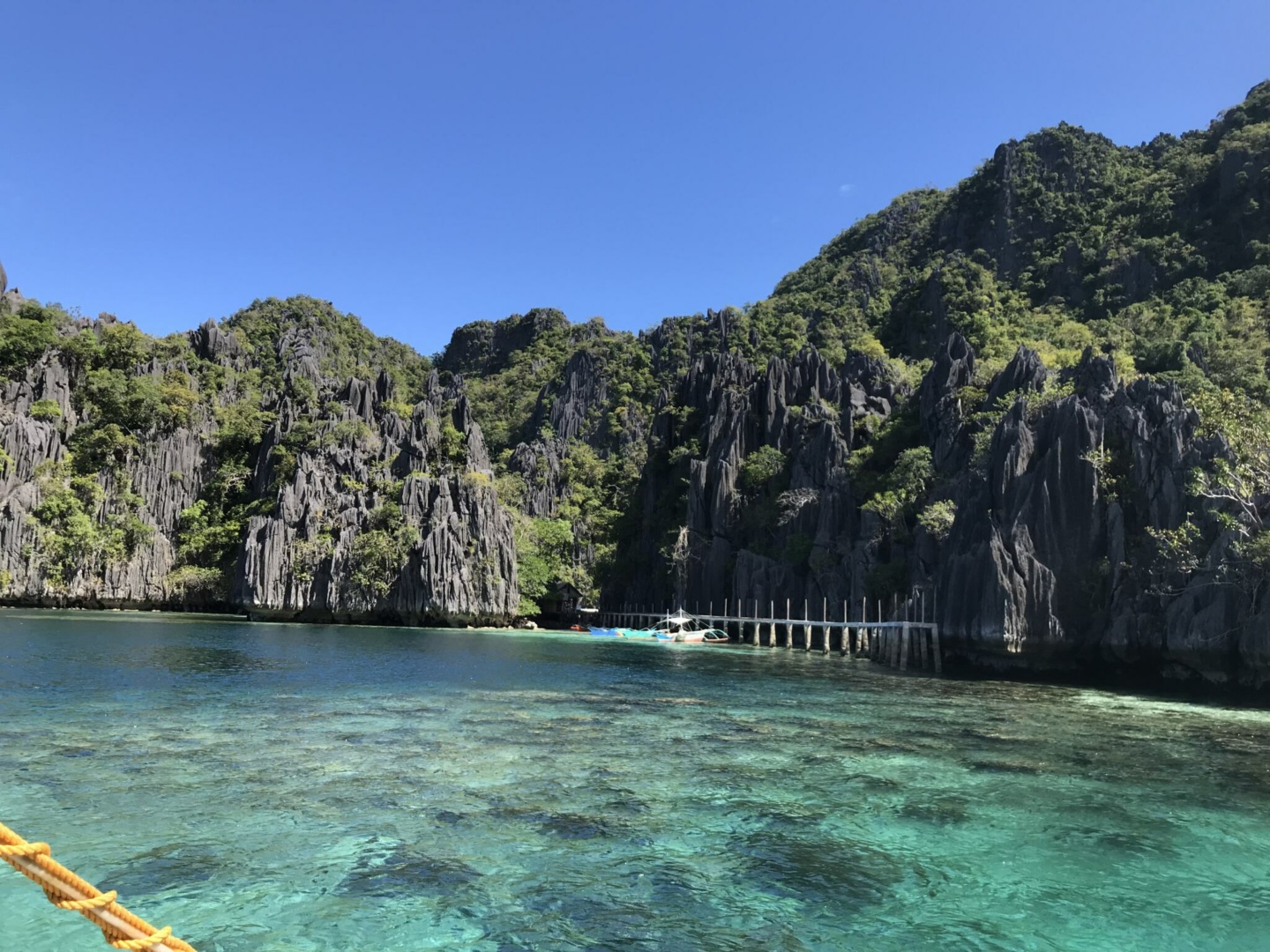 Hello Coron
We had an early flight from El Nido to Coron with AirSwift. I highly recommended company (which doesn't appear on sky scanner FYI) all of our flights with them were fantastic, and there was more variety of days and times flying. Everything ran on time and it was ideal.
The flight time from El Nido to Coron is very fast only around 25 minutes.
Where we Stayed – The Funny Lion
We checked in at The Funny Lion. The hotel was small and beautiful, it had a safari feel to the place really playing on the name of the hotel.

There were lots of positives about our stay here, included were lots of little extras which was lovely. There were free bits when we arrived and in the room including a bag, flip flops, refreshments and all the toiletries you could need.
Also by the pool each day you were given a bucket with refreshing sprays which were topped up with ice, at mid day there was an ice cream stand where all guests were offered. At about 4pm it was margarita hour by the pool and staff would come and offer them around to guests which was a lovely added bonus.
The hotel offered a rooftop seating area with a bar and two Jacuzzi's to watch the sunset each night at happy hour. Cocktails and beers were two for one, we thoroughly enjoyed this perk every night we stayed.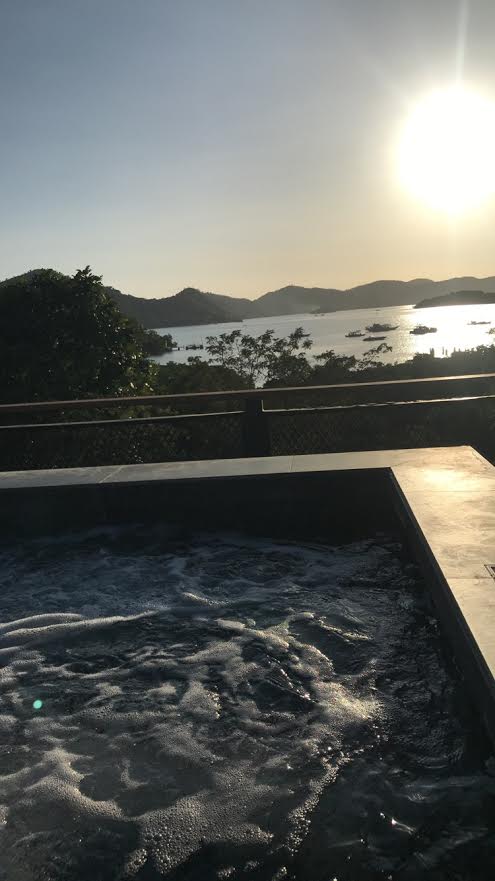 The hotel could help arrange day trips and gave you a day bag to take with you with towels for each guest which was a great touch.
If you needed a ride to Coron town then staff would call one for you with just a short wait. Reception was equipt with bug cream to repel the mozzys whilst you wait.
Another Hotel we looked at was the Two Seasons in Coron, this is where my sister stayed when she came and advised us to stay there. Unfortunately all of the rooms were sold out when we visited. It looked amazing however if this is in your price range.

Day One – Coron Chills
After our check in we explored some of the town, its easy to think when you arrive that perhaps you are in the wrong place. The town is a fishing village and there is not much around from what we found. Lots of shops selling gifts and souvenirs or clothes. There are a few bars and coffee shops dotted around.

All of the amazing sights of Coron are just a boat ride away, most people who visit book a boat trip for every day. We were given lots of leaflets on arrival to Coron of places offering discounted boat trips. This is helpful to find what there is to do around the area if you haven't done much research before arriving. They are easy to contact they are all on Facebook, or you are able to whattsapp them to arrange. I had been advised prior to arrival from a friend who was there at the same time that private boat trips are more affordable here than in El Nido so that was our plan.
We spent our afternoon by the pool where we were offered our spritz first, free bottles of water. We had lunch by the pool which was delicious.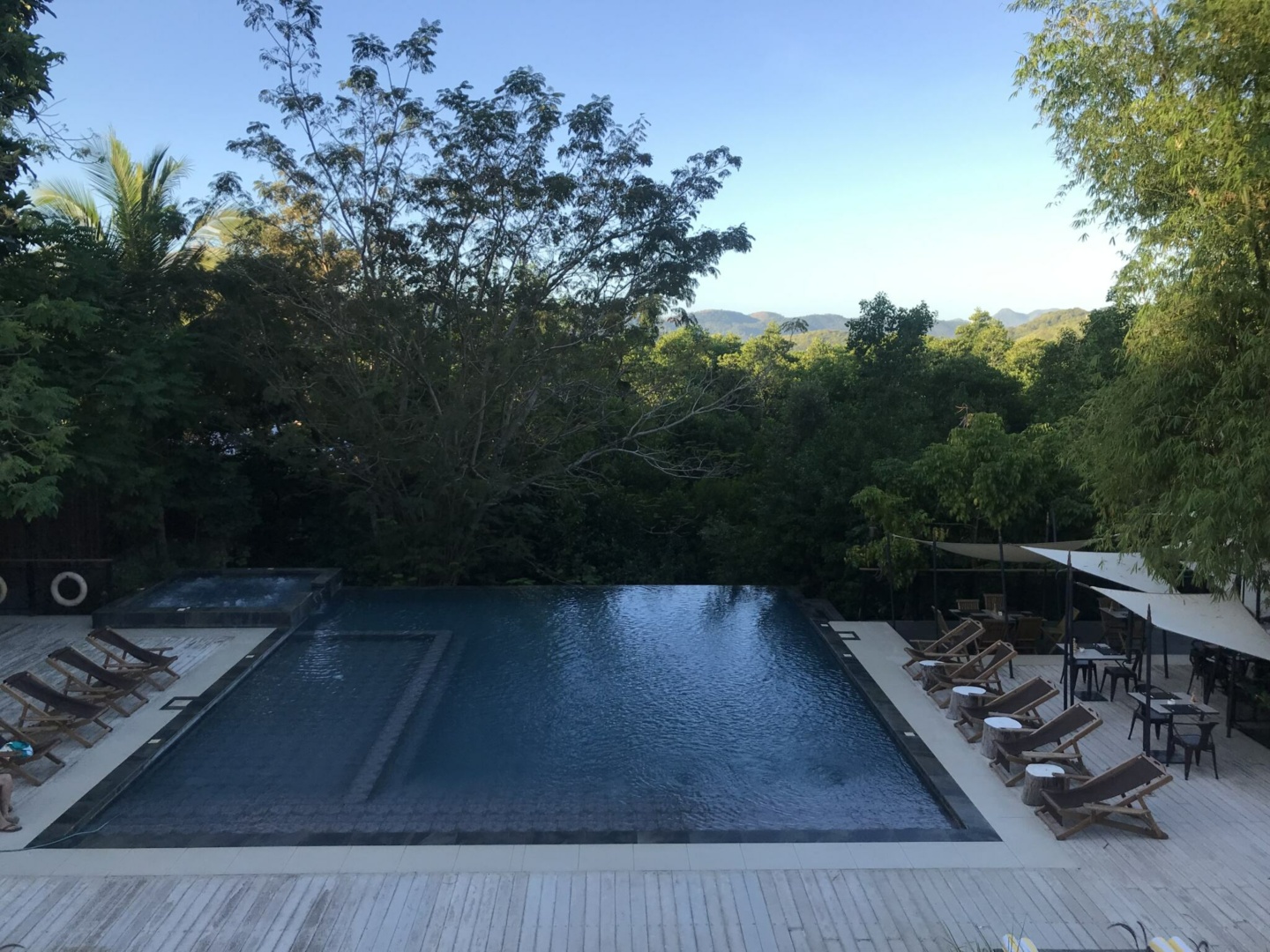 Later in the afternoon there were the free ice creams and margaritas just at the start of happy hour ready for sunset. It was a blissful and relaxing day.

We watched sunset from the Jaccuzi and it was incredible. The colours that the sky changed was incredible one of the many incredible sunsets that the Philippines offered us during our time there.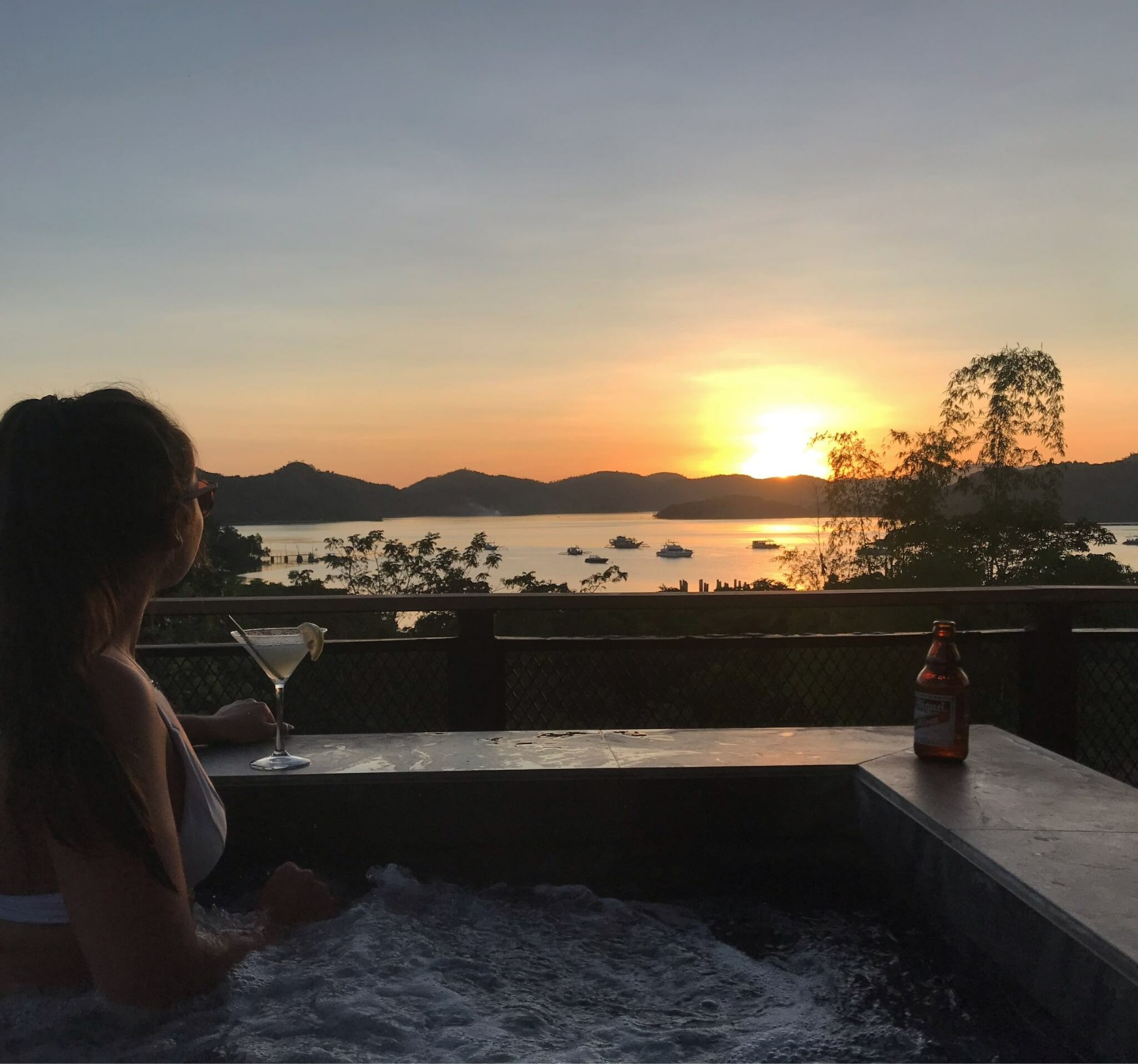 For dinner we visited a local food market that one of the members of staff had advised us about. It was filled with both a mix of tourists and locals enjoying meals together of local delicacies. There was lots on the menu we just ordered a mix to try it all. Lolo Nonoy's Food station
We enjoyed Lumpia, Soup, noodles, fresh crab it was delicious.
Day Two – Pool Day
As we had not been proactive the day prior with booking boat tours (too busy being blissful and relaxing) so had nothing booked. We had a morning by the pool which was so quiet as everyone else was on tours.
Which was absolute bliss..
Sometimes on holidays its just so nice to sit and relax in the quiet of your hotel whilst everyone is busy with tours. We like to sit and enjoy everything we have booked as we normally like a lovely hotel. This hotel was no exception.

After so much moving around we had really made the most of just relaxing on the last leg of our trip. We had the luxury to enjoy our time as we had four days booked in Coron.

After the most relaxing day, again we watched the sunset on the roof of the hotel again. Because wow every day it was incredible and totally different colours..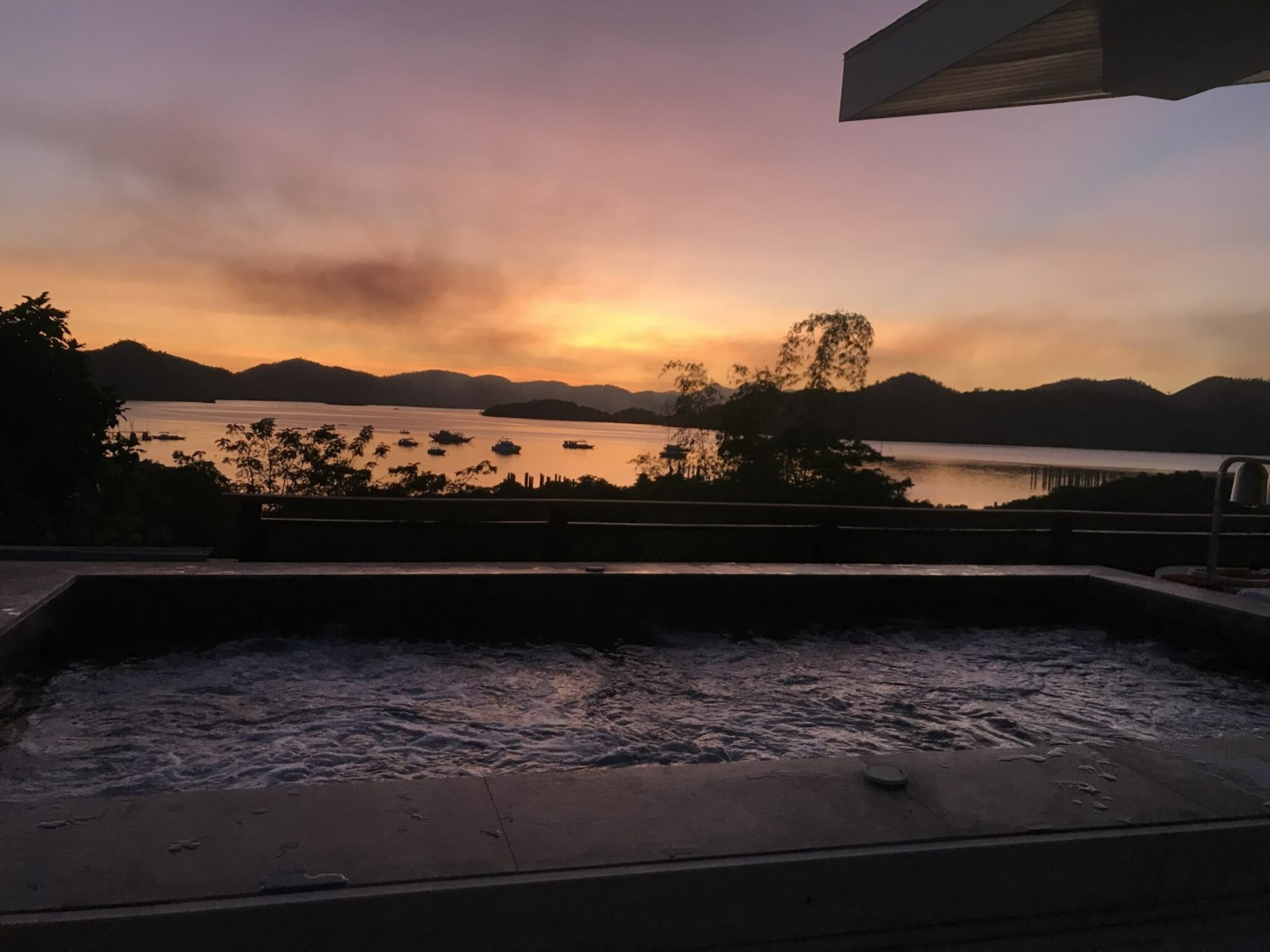 Then went out for dinner at a Mexican we had seen on the first day. Then wandered around the town, doing a little shopping and booked a tour through one of the leaflets we got handed at the airport. They all have discounts and you can either Wattsapp or Facebook message to arrange. Or alternatives though your hotel or a travel agent in town.

We decided to book a private tour so we could decide how log to spend in each place and be more flexible.
The Ultimate highlight tour which visited:
Discovering the best spots in Coron area thanks to the Coron Highlights Tour! This island hopping tour includes the following destinations:
Kayangan Lake
Coral Garden
Sketelon Wreck
CYC Beach
Smith Beach
Twin Lagoons
Day Three – The Ultimate Highlight Tour
Pick up from our hotel was at 8 am, with a private tour you can choose your pick up time to suit you. We chose earlier the better to beat the crowds. The tours are great as you get picked up from your hotel and dropped at our boat for the day.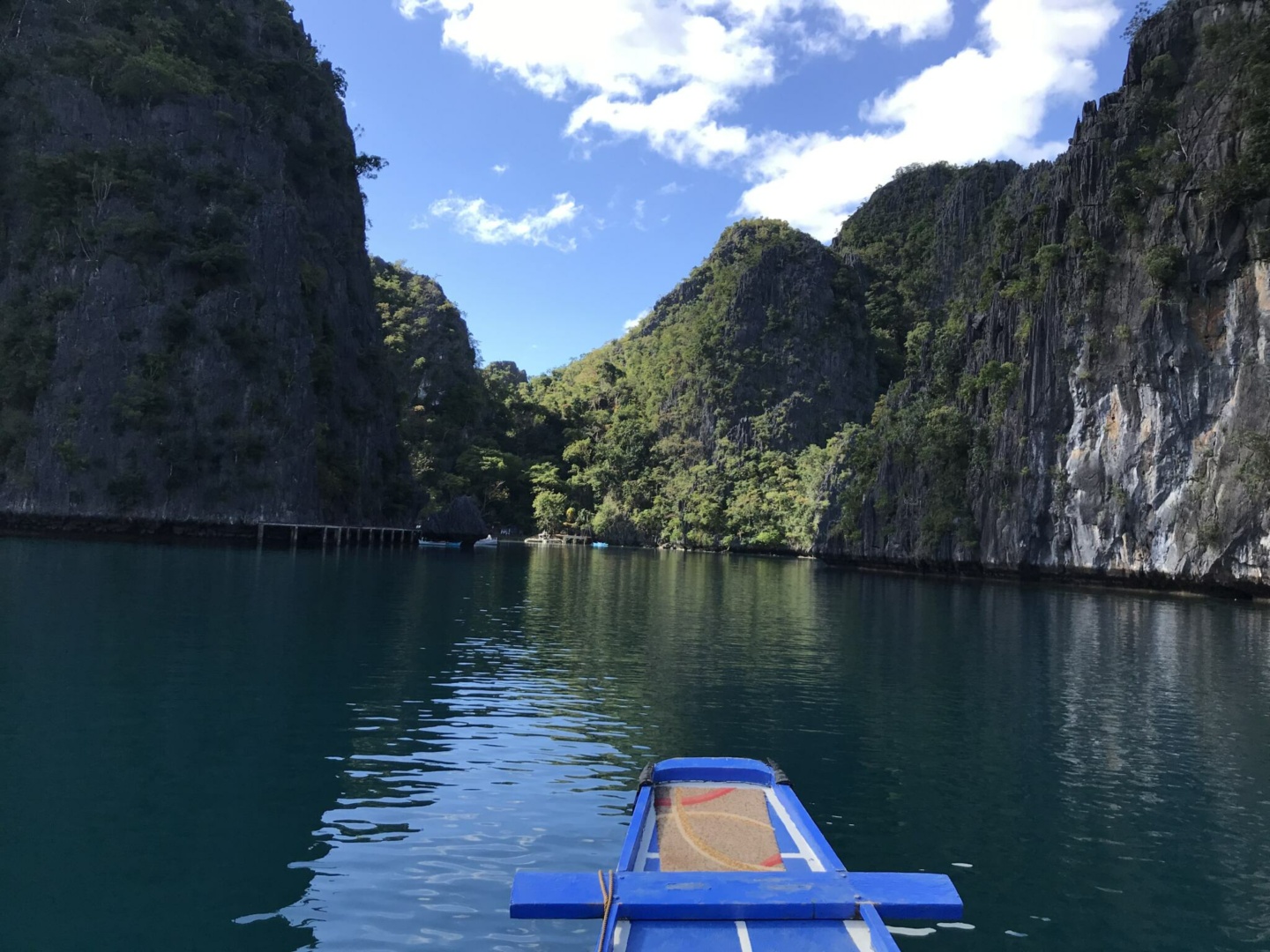 Off we went to our first stop Kayangan Lake, it was quiet when we arrived before the crowds. So perfect as I imagine any later then it would be crazy busy.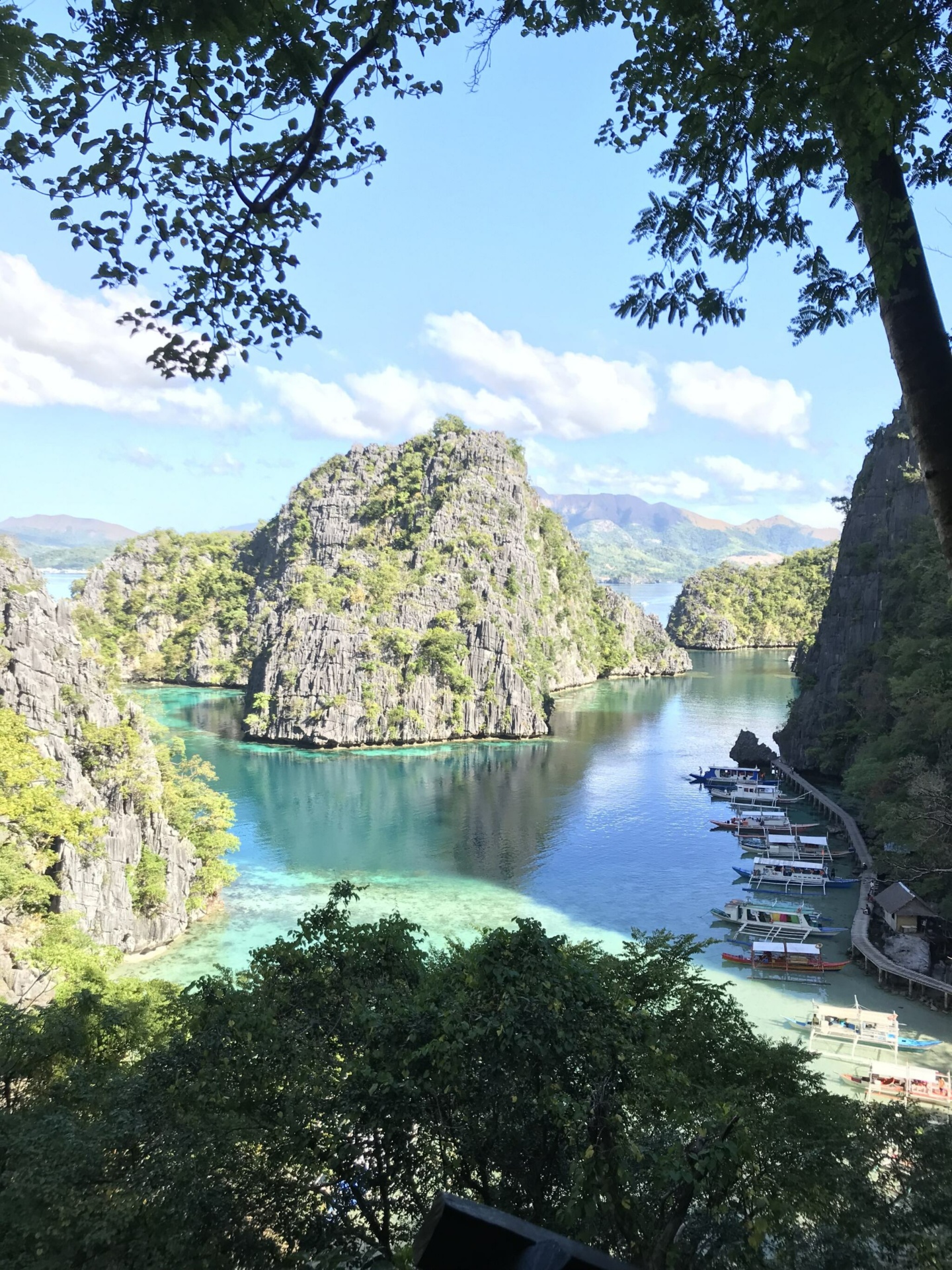 Kayangan lake was amazing! The walk up to the view point there was quite a lot of steps but worth it at the top for the view. It was very quiet when we arrived and had a while marvelling at the view. The walk down to Kayangan lake was lovely and quiet only a couple of people there and we swam in it on our own. We even saw baby swordfish swimming in there too.
Our next stop was Twin lagoon. Once docked we had hired kayaks and kayaked then after swam in the twin lagoon which was beautiful the water is soooo clear.
You are able to hire kayaks for around 200 pesos.
Our next stop we had lunch on a private beach to ourselves which was absolutely amazing. The crew served us loads of food with fresh coconuts. One of the best bits of the day.

After we had a swim in the sea and took it all in.
This beach is what you see on instagram and it was absolutely perfect spot to have to ourselves.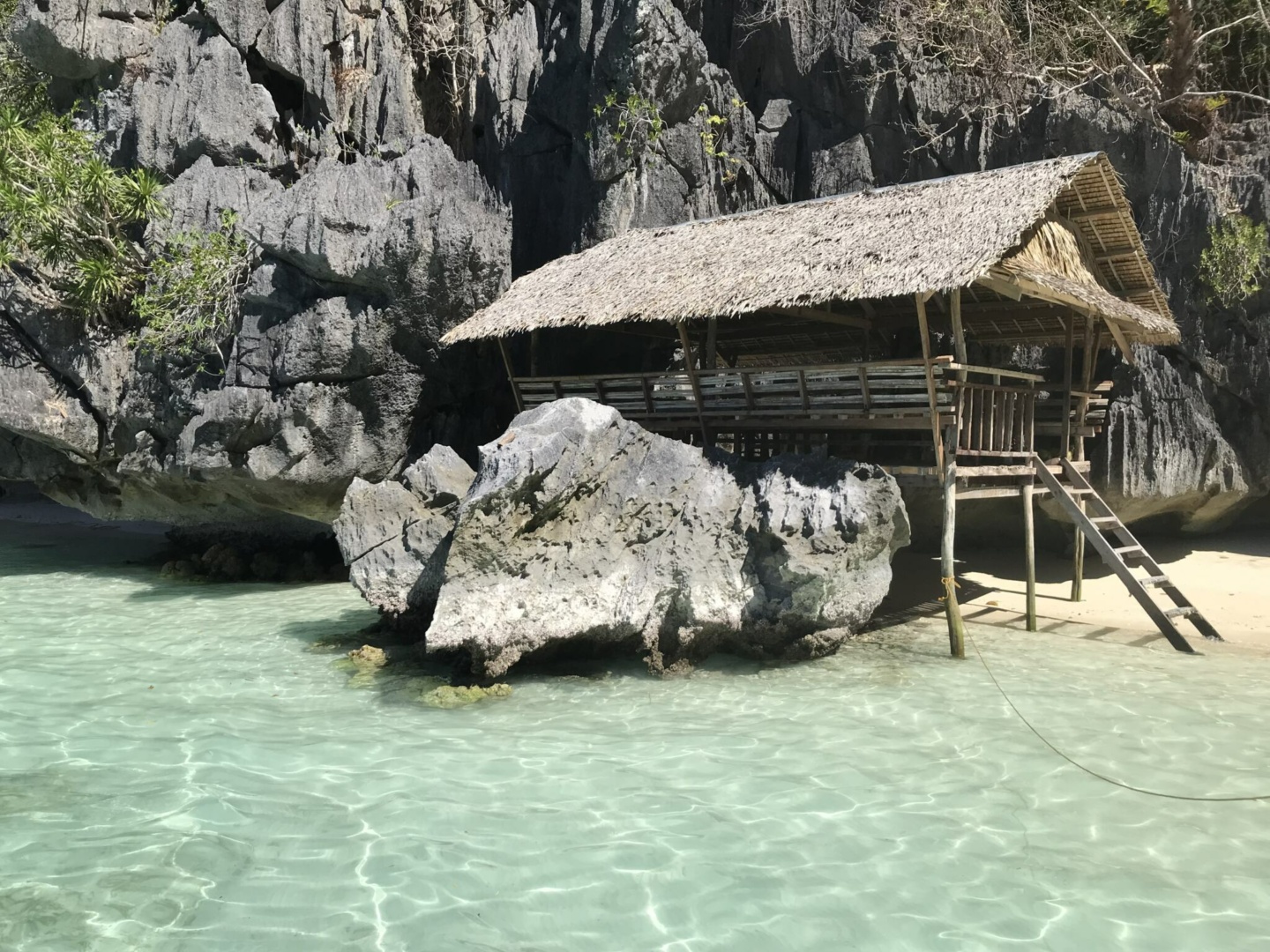 CYC beach was our next spot, it was much more busy with lots of boats stopped with tourists. People were either swimming or snorkelling or laying on the beach.
Barracuda lake was very busy you are able to kayak round and swim. If swimming you need to wear a life vest. The combination of clear water and underwater limestone formations is other worldly. you are able to dive here which people rave about. We didn't manage to see anything here unfortunately.
We had the best day on our private tour doing our own thing, we stayed longer where we wanted to and left places we didn't enjoy or were too busy. It was the perfect way to see some of Coron's surrounding area. There is such a buzz about Coron and no wonder it is world renowned with the views, waters and beaches it offers. This was my favourite day in the Philippines (I know I have said that a lot).

We had a quiet night after a busy day and had dinner at the hotel we had looked at staying The Two Seasons at. It was unfortunately fully booked, so we decided to have dinner one night instead. It did not disappoint the food was delicious.
Then booked a boat tour for the next day – Beach Escapade C-2
Day Four- Beach Hopping
Woke up and early breakfast at the hotel before pick up at 8:30am. Unfortunately George wasn't very well for this tour and nearly didn't go.
This time we were on a group tour with around 10 people, there was lots of faffing around waiting for people and things before we could set off. I hadn't researched this at all it just looked good. The boat tour took 2 hours on the way there, not good when your boyfriend was ill anyway and it was sooooo choppy we were soaked constantly.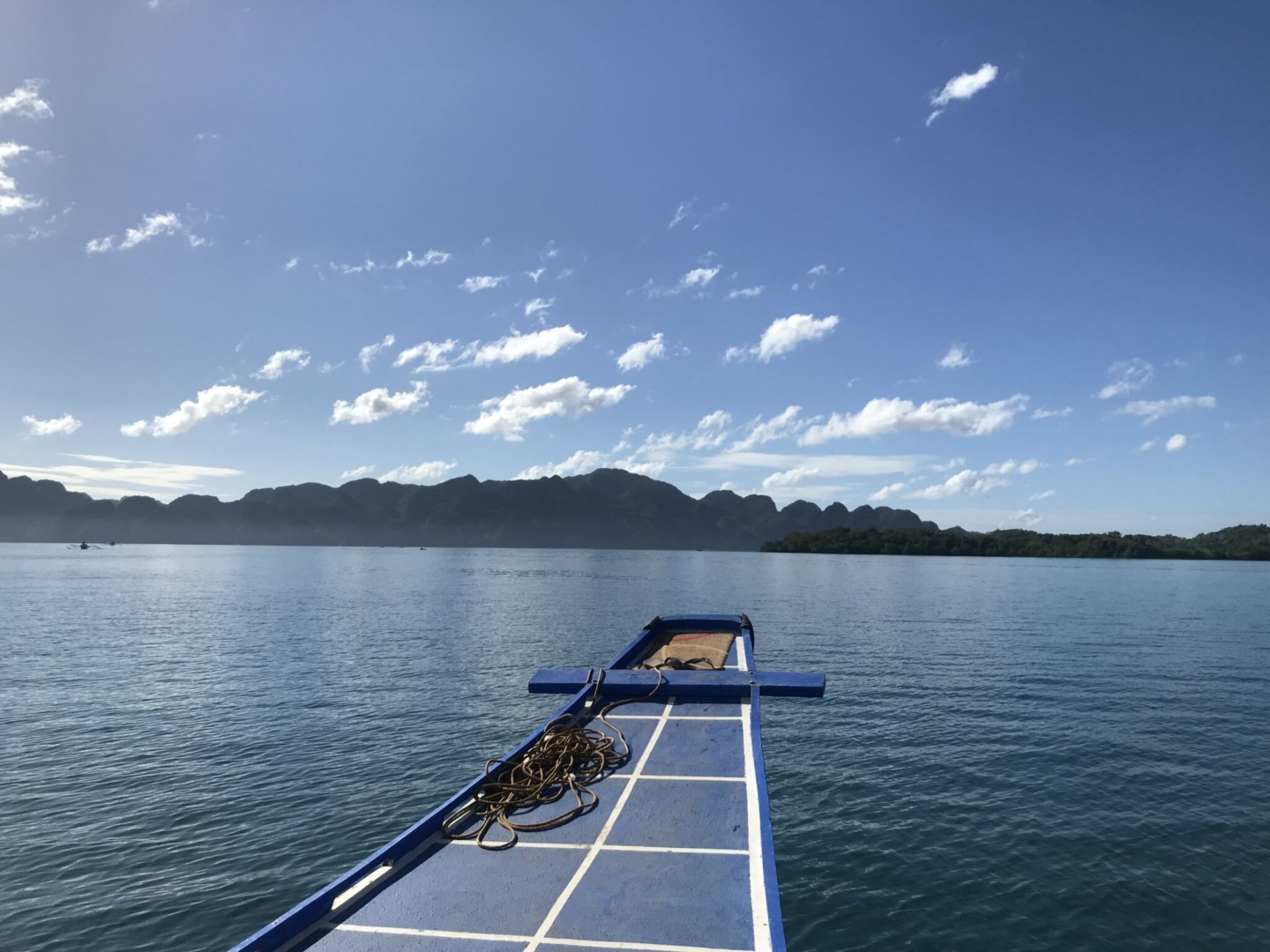 Our first stop was Bulog Dos White Sand Bar. A small island facing the private beach of Two Seasons Resort. One of the most beautiful islands in Coron. Combination of pristine white sand and clear water. It has sandbar too. There is a small mountain you could climb up to for you to see 360 degrees view of the island. Great to spend 2 or more hours to swim and explore this beautiful island.
Next was Coco Beach for lunch, meant to be banana beach but this changed for some reason. We could have stayed on this beach for dayssssss it was absolutely gorgeous! There were lots of hammocks to laze in in the sun or shade. We had an amazing spread of lunch it was the perfect spot.

Island lunch's offered by boat trips consist of a variety of options depending on the company: Grilled pork, eggplant salad, chicken adobo, rice, vegetable pinakbet, seasonal fish, prawns, crab and watermelon or pineapple;
Malcapuya Island One this was one of the most beautiful places we visited. We got dropped off on one side of the island and told to walk up. It is like a 3 minute walk to the beach part where as soon as you come over the hill you think wow paradise. The sand was powder white with crystal clear blue clear water. We loved this place, the water is crystal clear, beach is clean and well kept. This island was just beautiful from the white beach, to the crystal clear water.

Nice spot to swim, snorkel as well a take out of this world pictures.We walked down the beach to the quieter area away from the crowds and it was so peaceful no one came near. Unfortunately a storm began to roll in when we were there. There are little shops and stalls open to buy snacks and drinks.
I had an amazing time at this beach. The colours are simply stunning. You must really come here if you do visit Coron. The downside is that the boat trip is exhausting as it takes 1.5 to 2 hours just to get here and to only spend 1.5 hrs on the beach before going to the others.
Day Five – Last Day
Our last morning in Coron, we relaxed by the pool for a lazy morning then headed in to Coron town. We visited some of the shops we had spotted for some souvenirs and got caught in a down pour and had the most amazing coffees in a little shop I had seen – Coffee Kong. It was small and cute decorated with shells. Calling in lots of little shops before heading back to the hotel before our ride back to the airport and back to Cebu before our flight home.
Thoughts on Coron
The area in which Coron sits is incredibly beautiful and there is so much to see and do here that we could have kept going for weeks. So many people go multiple times and I can see why. In Coron town itself there is not a lot to do we found and used it a just a time to relax and wind down after a busy day exploring.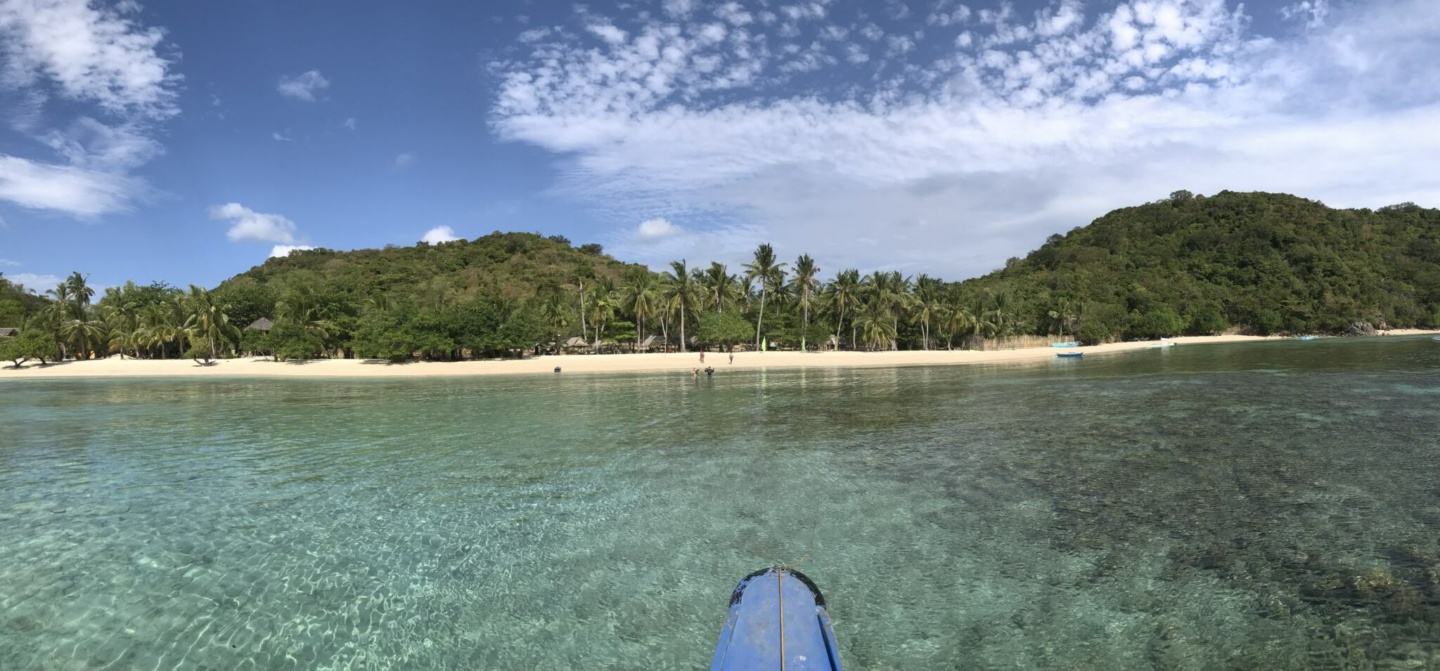 Have you been to Coron or planning on going? What did you get up to there let me know in the comments below ↓
Thankyou for reading

Bethan
xox