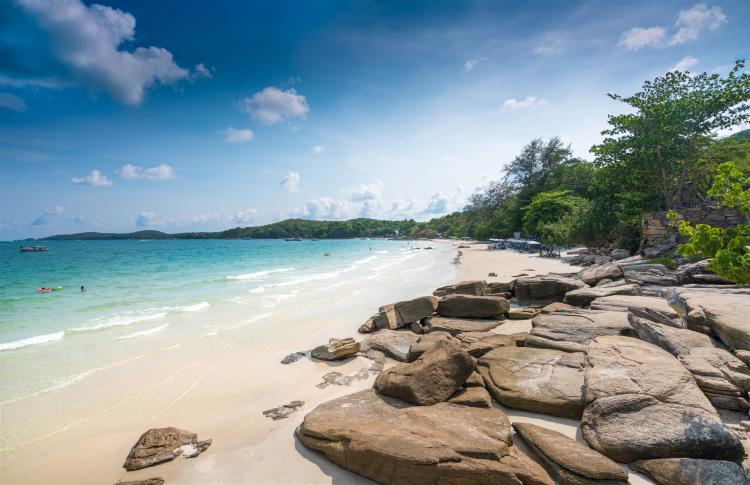 Koh Samet otherwise know as… Koh Samed.
I heard about Koh Samet when we were on a luxury break whist in between jobs. We decided to blow the budget and spoil ourselves with a 15 day trip to Thailand. It had been bliss.
… after a few days of exploring the city (read Part 1, Part 2) we were ready for another dose of island life… isn't everyone. It is literally my happiest place so time to explore a new island.
We were staying in an amazing hotel the – Centara Grand Modus Resort, Pattaya. We had already taken a couple of day trips out to Koh Lan. Due to Koh Samet being much further away we decided to stay the night and take a mini holiday from Pattaya.
Arranging transport down to the port where we caught our ferry with our hotel was a must. This was a fairly reasonable price considering it was booked with our hotel (those on a budget may find cheaper organising themselves)
Tip – if you are planning on doing this always best to let your hotel know where you are as they may begin to worry.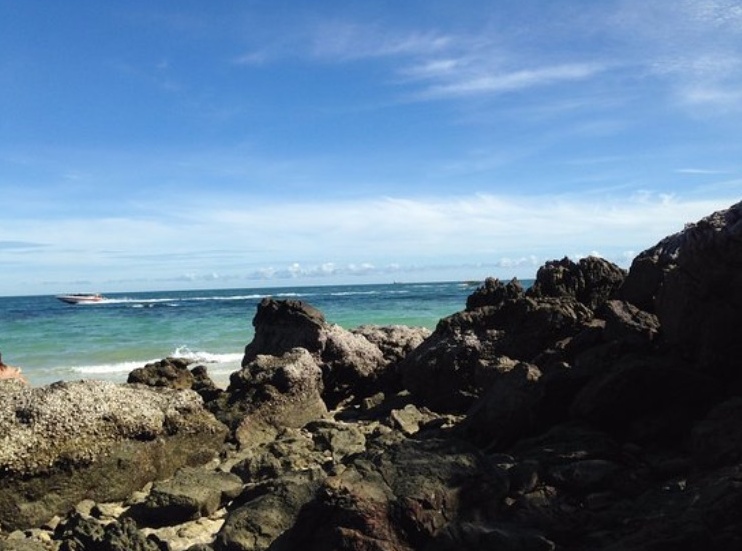 Getting There
As we were travelling from Pattaya we had organised a mini bus for 270baht (a taxi was 1,300 baht). This took about an hour and a half. Up on arriving we had a while to wait until the next ferry so we ought our ticket 150baht and went to the nearest market. We couldn't resit some local snacks and a souvenir or two.
The boat ride its self was not enjoyable… it was raining and very choppy. At one point i was thinking of the essentials if the boat capsized!! It was that bad!! so after not the best arrival we made it.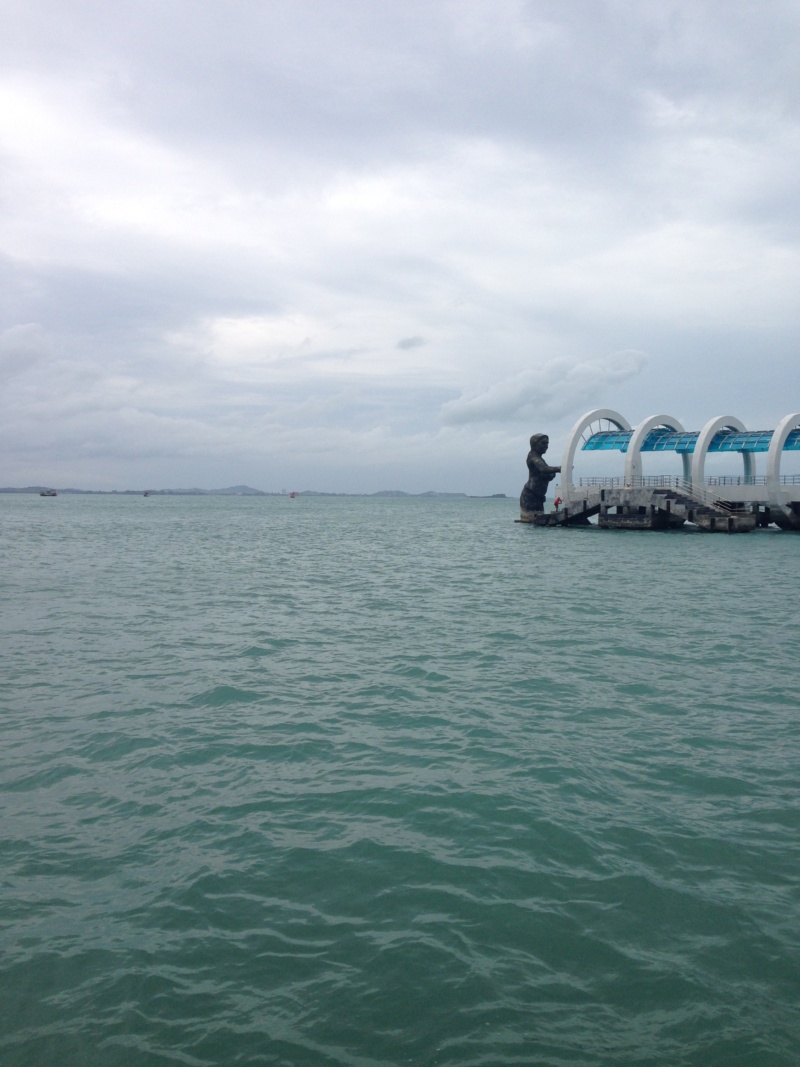 On arriving at Koh Samet there is a National park fee to Pay 200Baht, 40 Baht for Thai nationals.
Koh Samet
Is one of the Eastern seaboard islands of Thailand. It is in the Gulf of Thailand off the coastline of the Thai province of Rayong, approximately 220 kilometres southeast of Bangkok.
Samet is a Thai marine national park in the Gulf of Thailand off the coastline of Rayong, approximately 180 km southeast of Bangkok.
Stay
We caught a Songthaew to the hotel we had booked. The Silversands Resort was where we had booked prior to our arrival. The hotel is located right on Ao Pai beach ideal for us for a night.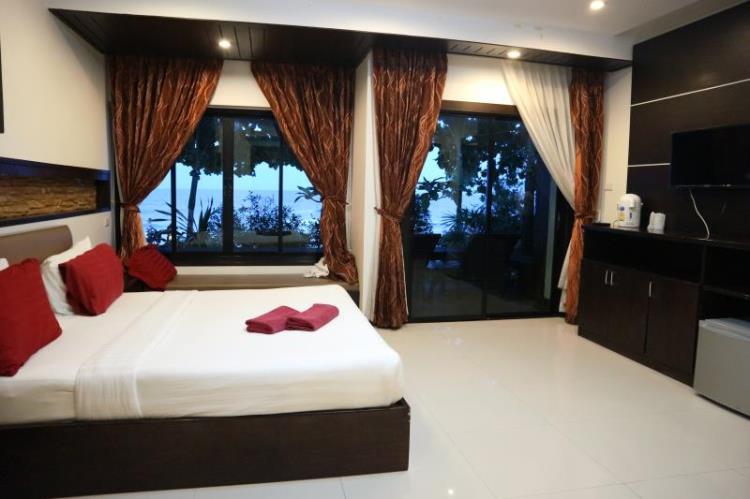 Day 1
We spent the afternoon exploring the beaches along from our hotel. Walking all the way up the coast. The water was a crystal blue and white sand it was truly beautiful. I live for the beach and I was in paradise We visited a number of beaches along the way and each one in turn was too beautiful for pictures to do justice.
Ao Phai -Located close to Hat Sai Kaew, Ao Pai is therefore quite crowded. For visitors interested in sunbathing, this is the ideal place as swimming is not recommended as there is whirlpool on the sea, as designated by the red flag.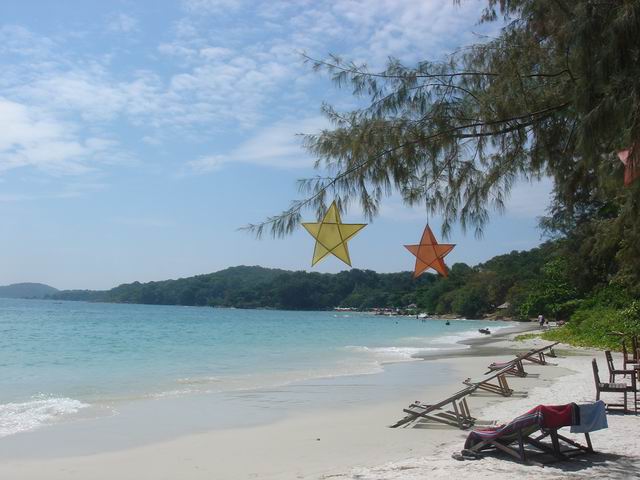 Ao Hin Khok – Ao Hin Khok is separated from Hat Sai Kaew by a small rocky sea point where a mermaid statue is located. The beach, which is half the size of Hat Sai Kaew, is famous for its strangely shaped rocks.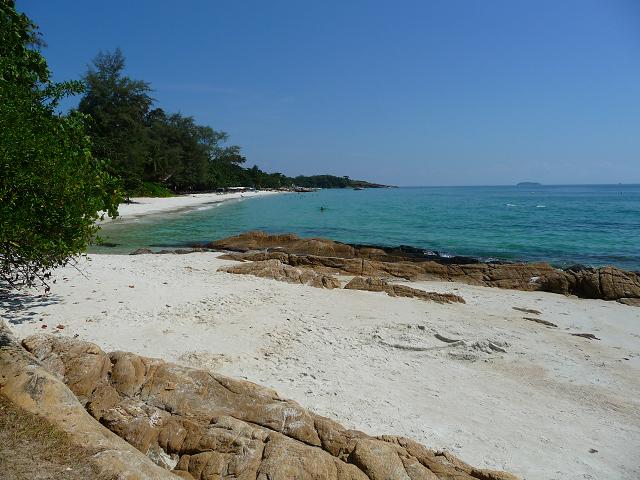 Sai Kaew Beach – This is the largest and most popular beach and one of the most beautiful. Hat Sai-kaew is 1 kilometre long and 25 metres wide. The name means
Diamond Beach. This is the really the beach you choose if you like to have people and activities around you, but at the same time it still remains paradise. The sand is almost pure snow-white and the blue colour of the sea begs you to swim in it.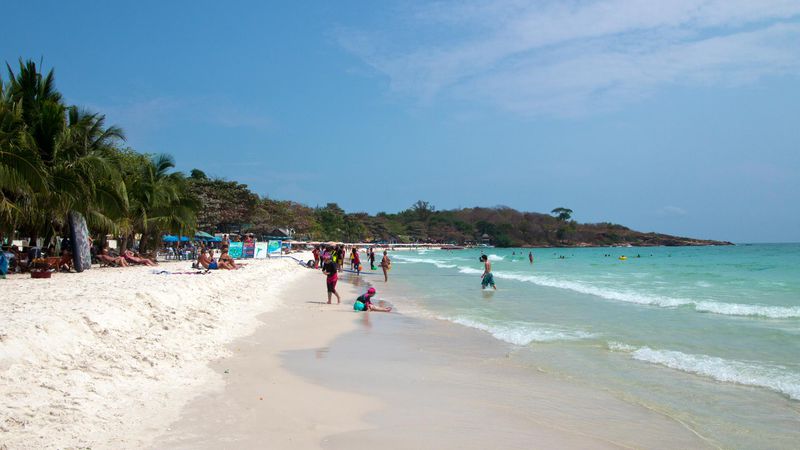 That night we got ready at our hotel, and had a lovely drink outside the trees lined with lanterns.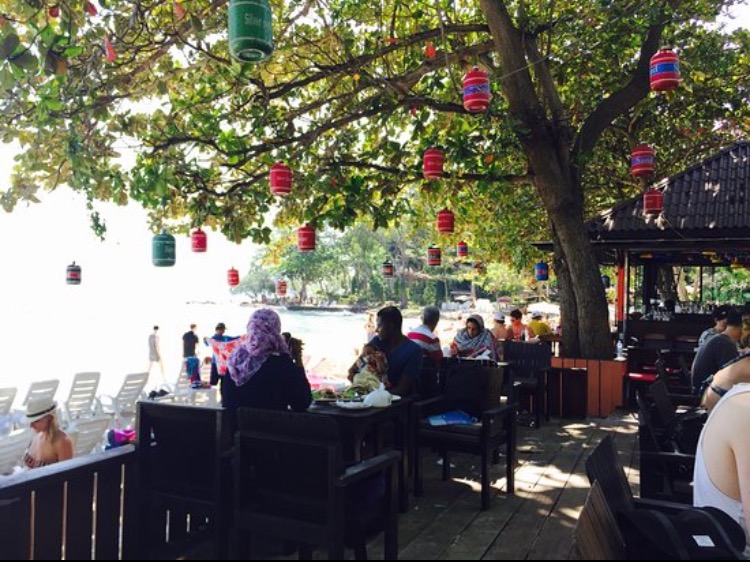 We made our way down the beaches, calling at places that looked nice for a dink or two. Back up the beaches we had visited in the day all the way up to Sai Kaew Beach .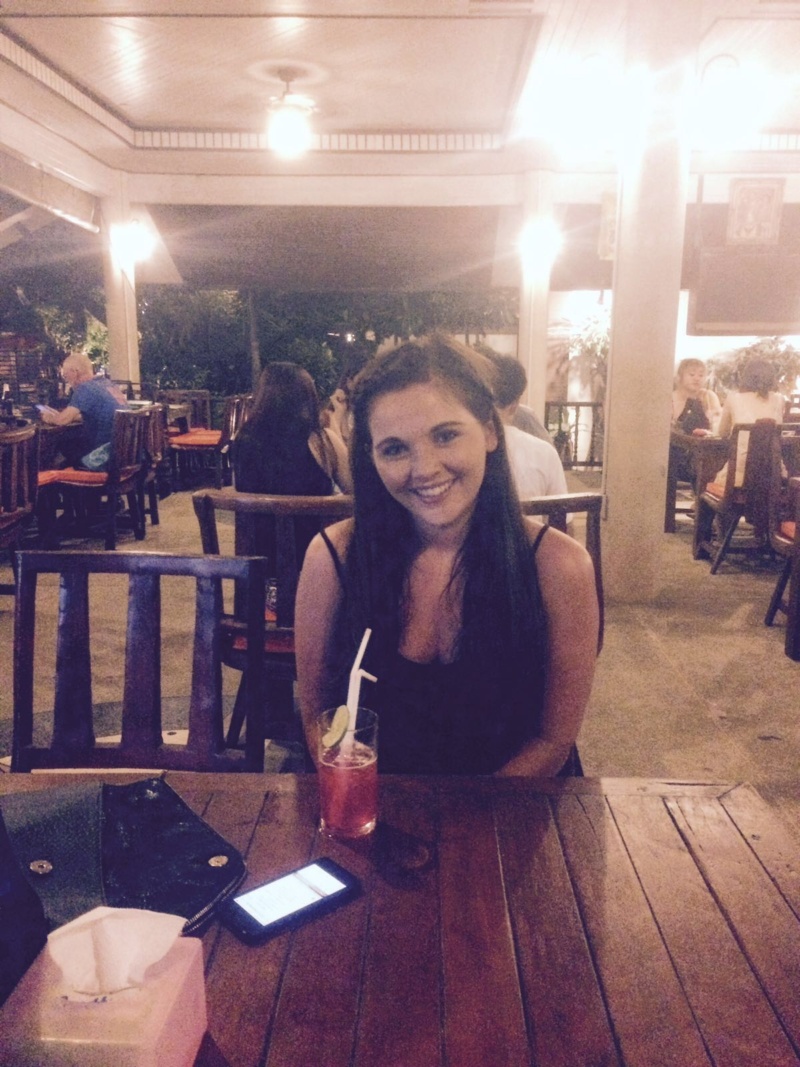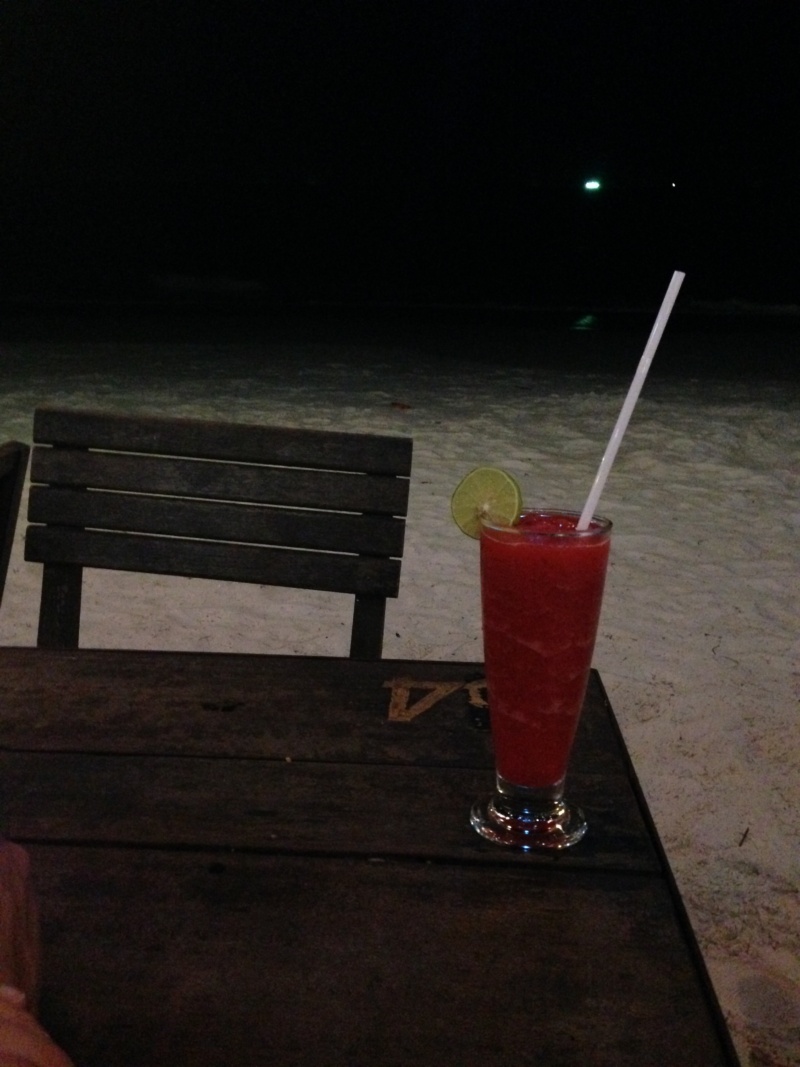 Is there anything better to do on holiday than enjoy a cocktail on the beach by the sea..?
Walking further down the beach we made it to a lively bar. It reminded me of bars in southern Thailand where you sit on bean bags, enjoy music and loud music. A fun way to spend the evening for sure.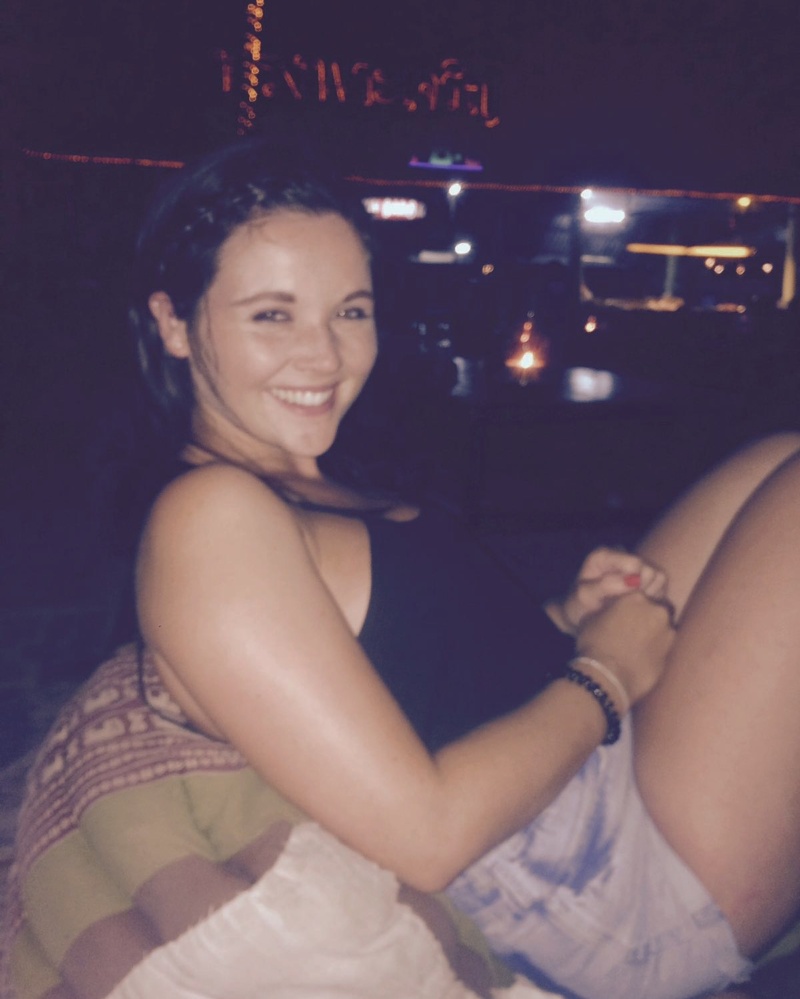 This was one of my favorite evenings of the whole trip it was so relaxed. Just wandering around seeing what was at the next stop along the beach a perfect way to enjoy a holiday away from the city. A must if around Pattaya for a prolonged period like us.
Day 2
After a breakfast on the beach front we were set for another day of exploring, otherwise known as beach hopping. Luckily on Koh Samet all of the beaches pretty much end and another begins down the east coast.
Ao Nuan was the nearest to our hotel and located near Ao Put Sa. It is a perfect hideaway for anyone in search of tranquility and some peace and quiet. The opposite from going up the island like we did yesterday.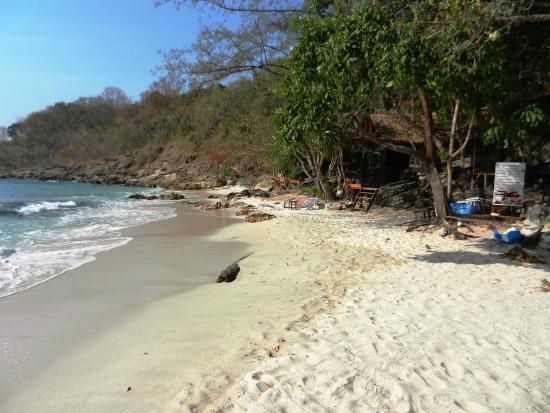 Ao Cho
This is a quiet tranquil bay, the beach is fringed by small resorts / bungalows offering good quality accommodation
it has some nice beach front bars / restaurants, ideal area for a getaway from it all.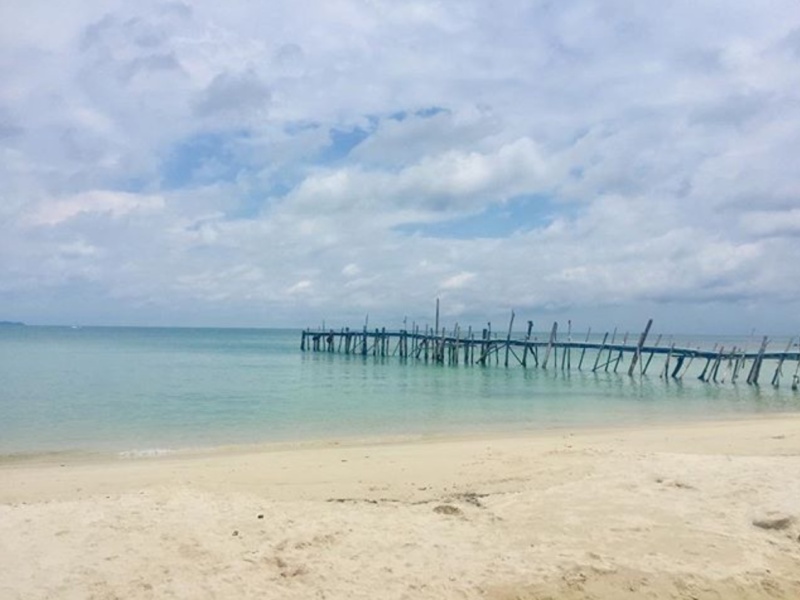 Ao Lung Dam or Lung Dam Bay is a long and curved bay next to Ao Sang Thian, Koh Samet, a good atmosphere with some sandy and some rocky beach, perfectly for fishing. At Lung Dam Beach, you can see both sunrise and sunset, this is very romantic place for you. If you're looking for a quiet place to stay on Koh Samet then Ao Lung Dam is a great choice.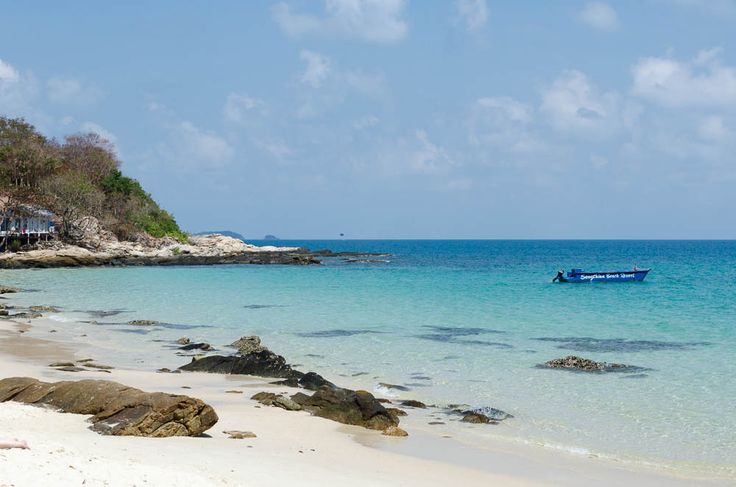 Ao Wai is located within a short walking distance of Candlelight Beach. Shaded by coconut trees, the beach is a quite, scenic and serene spot for sea lovers.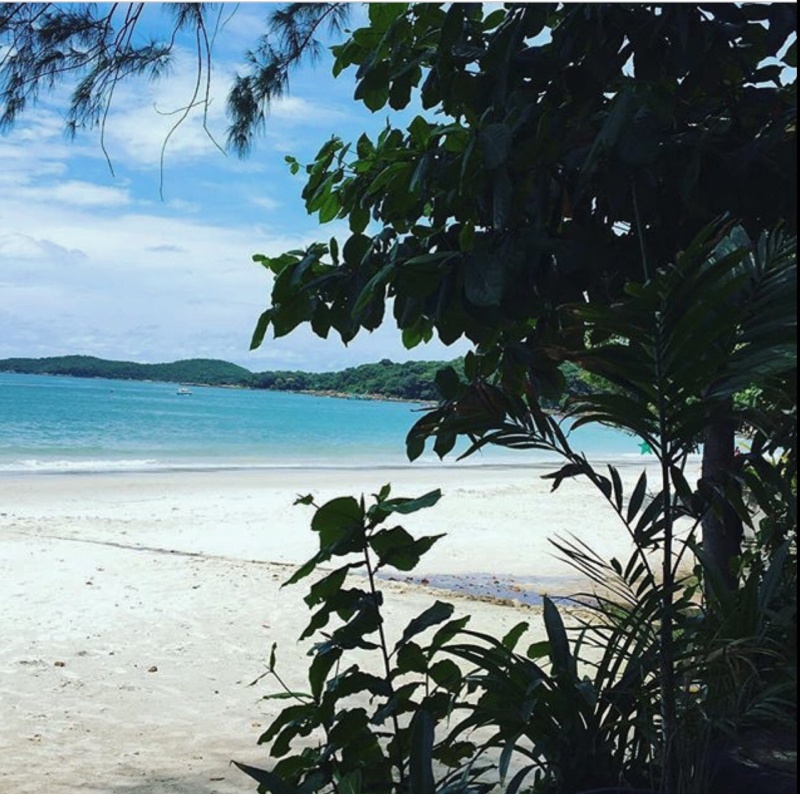 Ao Wong Deuan or Ao Vong Duern is the second largest beach on the island (the first being Hat Sai Kaew). Ao Wong Deuan attracts tourist groups during both the high and low seasons due to its beautiful white sandy beach and good accommodations. On top of this, good seafood restaurants with nice views are also available. Great Sunsets!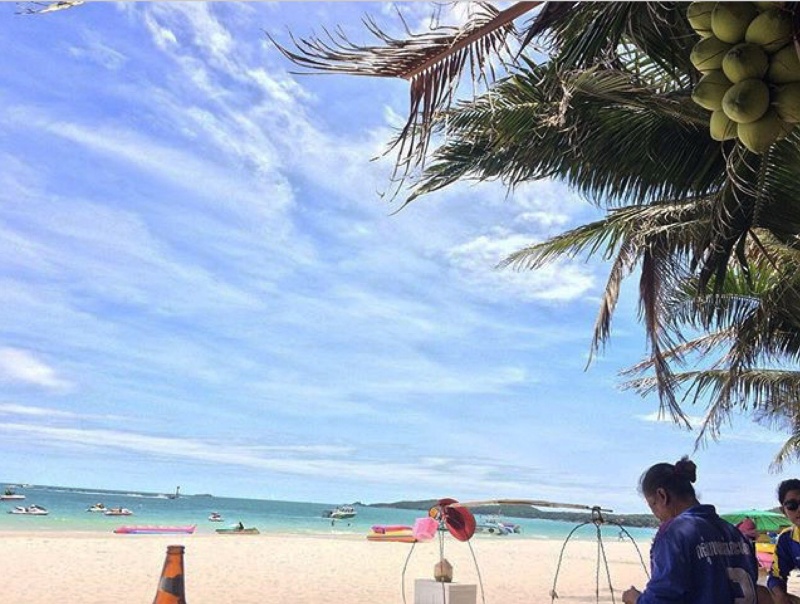 The beaches on Koh Samet are beautiful. It was such a lovely trip for a get away to stay on the island was such a lovely experience. A big change from staying in the City.
This island is prefect for those looking to escape from the city. At weekends and bank holiday it becomes very busy, head over on an early ferry to beat crowds and find your perfect beach early.
---
Want to see more day trips and things to do in Pattaya? Stay tuned there are more posts coming soon.
---
Thankyou for reading
Bethan
xox