I recently did a Guest post over at EatSleepLoveTravel and I thought I would share it here too. They are often questions I get asked Frequently hense why I have made this available here for you to have a nosey.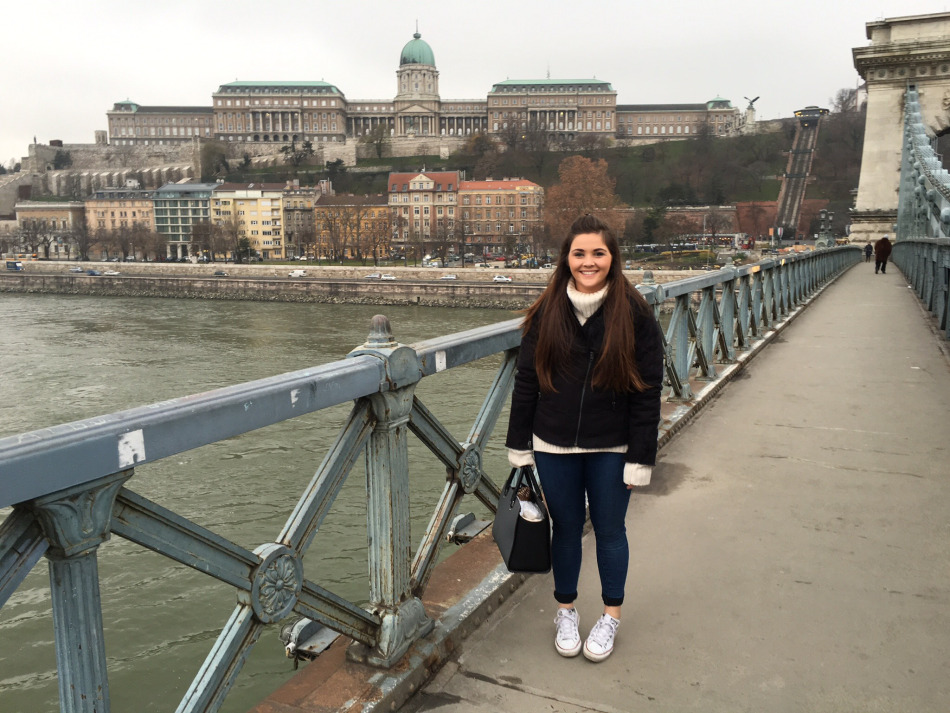 1. What is your name and where do you come from?
My name is Bethan and I am from a little town in North of England near Manchester. My little town and surrounding area of the Peak District is very picturesque and beautiful with great access to surrounding Northern cities. It gets many tourists visiting but sadly is not very exciting place to live. Queue my travel addiction..
2. What sort of traveller are you? Full time / part time / business / backpacker etc?
I am a part time traveler currently. I attempt to pack in as many holidays into my year as humanly and budgeting wise as possible. I mean we all dream of being able to go on a round the world tour and blogging all about it…right?
In terms of what style of traveller I am it depends who I go with… if I travel with friends I am happy to go budget/backpacker all the way roughing it is the way I went round Thailand and LOVED IT!! On the other had if I travel with my boyfriend George he loves his luxuries and we tend to go 4-5* (..you wont hear me complaining).
3. How do you fund your travelling?
I am currently working two jobs. One I work for the NHS in a Community Dietetic team where I advise on diet to help people gain or lose weight. I love this job this is what I went to university for and I love Nutrition but travelling is my biggest passion now for sure. The job other is a cash in hand bar job that really helps boost my wage to be able to save and travel as much as I do.
4. Where is the best place you have ever been and why?
Thailand has to be my all time favorite place so far!! I have been twice once for five weeks backpacking with my friends and the other was over a two week luxury stay with my boyfriend George. Two totally different experiences both equally amazing. On both trips I discovered hidden beaches, explored traditional markets, enjoying the culture and or course the food.
5. Where is the worst place you have ever been and why?
I have been to all of the usual 'girls/boys' holidays in Europe Kavos, Magaluf, Aiya Napa which were all equally terrible when I was younger. *cringes at the thought*
I'm not sure I would subject it to 'the worst place'… but when I went to Barcelona I was not quite as impressed as I was with Madrid. I'm not sure if this was because we visited in mid August the city was HEAVINGGG but I was a bit disappointed with Barcelona I had quite a few not great meals and the overall vibe of the city was not really for me although we did lots of fun things there. Maybe that just means I should visit again to try it again..?
6. Do you have a Bucket List? If so where are the 3 top places on it?
– Philippines is and always has been my number one! The photos are just unreal I keep seeing other bloggers posts and this only makes my wanderlust grow. I have a Pinterest board dedicated to my love of the Philippines hoping to make it there ASAP!
– India has recently climbed up to the second spot on my Bucket list after seeing so many people and bloggers there making me really want to explore this colorful country. The Taj Mahal is a place I would love to see first hand and trying local fresh foods.
– Indonesia also as my sister recently spent seven weeks in Indonesia and this made me want to go so much! The amount she crammed into her trip was unreal and the beaches just looked perfect.
7. What 3 things (apart from the essentials – food/water etc) do you always travel with?
It is hard whittling my list down to just three but they would have to be…
– My camera I love to take pictures even before I started blogging. Pictures are the perfect reminder of great experiences on the road and I love looking back at them. I have a travel wall in my room that I attach all of my favorite travel photos to which inspires me when writing blog posts.
– Got to be my phone – I take yet more pictures on this, keep up to date with people at home, social media, banking, writing notes of what I have done (other wise I forget for my posts), planning the next destination, the weather, booking day trips or hotels and researching what to do next… how did people cope before iPhones?
– Some form of snack or sweets mainly because I am a hugeee snacker and because my boyfriend is diabetic and we always need sugar to hand. (I mean that's my excuse but I was exactly the same before I met him haha)
8. What makes you happy and why?
I like to think I am a happy person really full of PMA (Positive Mental Attitude). I mean we all have off days right so what makes me happy then? Holidays, trips and planning them. If ever I feel low this is what you can find me doing or just gathering the girls for a good catch up and a brew:)
9. How long have you been blogging and why did you start?
I started in May this year so Wanderlust Bee is still a baby in the blog world.
I started my blog just to put my pictures and stories in one place and basically just a hobby, just as a place to start. I had been thinking about it and putting it off for a while always thinking could I really do it. Wanderlust Bee was born on a train to Birmingham for work when I read a post and thought.. 'why can't I do that?' Since I have enjoyed the experience so far writing about my trips and getting feedback from some lovely fellow travelers. Reading their posts in return is filling me with yet more wanderlust to see more of the world and learning new ways to develop my blog.
10. What makes your blog unique and why should people read it?
I'm not sure my blog in unique or has a niche? So far a have written about just my travels as and when they happen. Whether this is a five star break in Thailand, an itinerary for Dubai or a speedy weekend break in Europe I share it all.
I hope to turn my blog into more provide my hints and tips I pick up along the way so stay tuned.
---
Liked this post and want to read more about me? Check out my About me Page.
Want to read more of EatSleepLoveTravel's Guest posts – Here
---
Have more questions you didn't get answered visit my Contact page and get in contact
Thankyou for reading
Bethan
xox