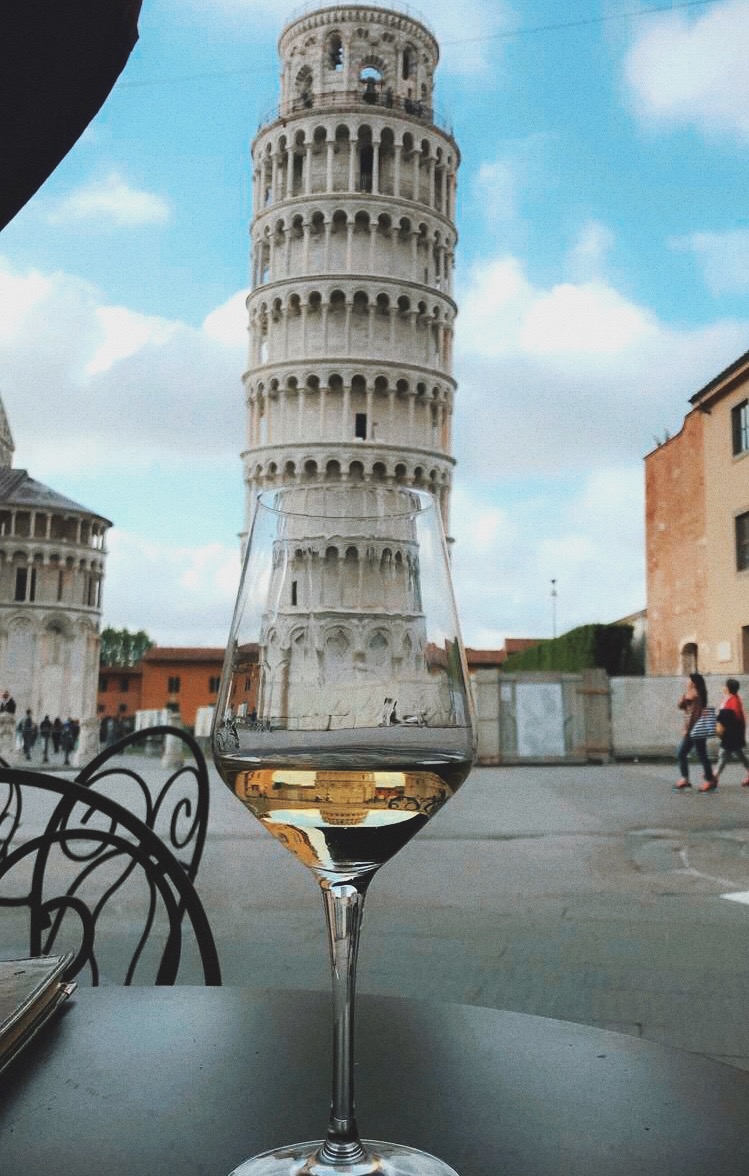 For Christmas George and I tend to buy each other trips, the best kind of gift to receive in my opinion. So this Christmas we bought each other another trip each, one to Iceland (Three Days in Iceland) and another to Italy.
The first part of this trip was spent in Florence, read the post here: Three Days in Florence. This was the original place we were meant to go to. When we first arrived we found out that our flight home had been cancelled due to a strike.

This meant after three days in Florence we had a few extra days in Italy once we had rearranged our flights home. Easyjet has put us in a hotel for this time in Pisa as it was where our flight was from. We had only thought of visiting Pisa for the day but with this extra time we tried to make the most of it .

When we first arrived in Pisa there was a huge error with our hotel. Easyjet had booked our hotel and it was awful and so far out of the Pisa we were the probably only tourists and a faulty towers like hotel. Our room was a smoking room which we did not ask for and it was horrible. There as also nothing around the area for us to do for two days and we were 20 minute train ride from Pisa.

After much deliberation we decided that we couldn't stay there. So we took matters into our own hands and booked a little Air B&B. It was located just outside the walls of the city which had availability for the duration we had in Pisa.
Arrival into Pisa
We had caught a train from Florence for 9 Euro's, the journey takes around an hour. After the whole mix up with hotels and eventually making it to our Air B&B we finally arrived at the city at 4pm. After a quick change we went out for our evening meal.
We kept receipts for all meals, snacks and drinks in the two days that followed as Easy Jet had told us to keep 'reasonable expenses'.
Which is what we did, and ended up with an expenses free trip.
Where we Stayed

The Air b&b – The Lemon House was lovely with just about everything we needed. It was much better than the hotel we had just come from. The apartment, is one of the two modern and newly renovated apartments with garden. It is located on the ground floor in the immediate vicinity of the ancient city walls.

The historic centre can be reached by foot in 5 minutes and in the neighbourhood you can find: bars, restaurants, pizzerias, supermarkets and banks.
Our host gave us lots of recommendations of things to do and places to visit which was so helpful.
Hello Pisa
After a lot of faffing around at our original hotel and eventually checking in at around 4pm. From our Air B&B we walked into Pisa, a wander around the city as we always do in a new place. I had read there is not much to see and do in Pisa. Seen as we were here we were going to do as much as we could to enjoy our extra time we had been given in Italy.
Our Air B&B was just outside the city walls every day we walked through Piazza dei Cavalieri, a very impressive square that leads to the main avenue for shopping and dining.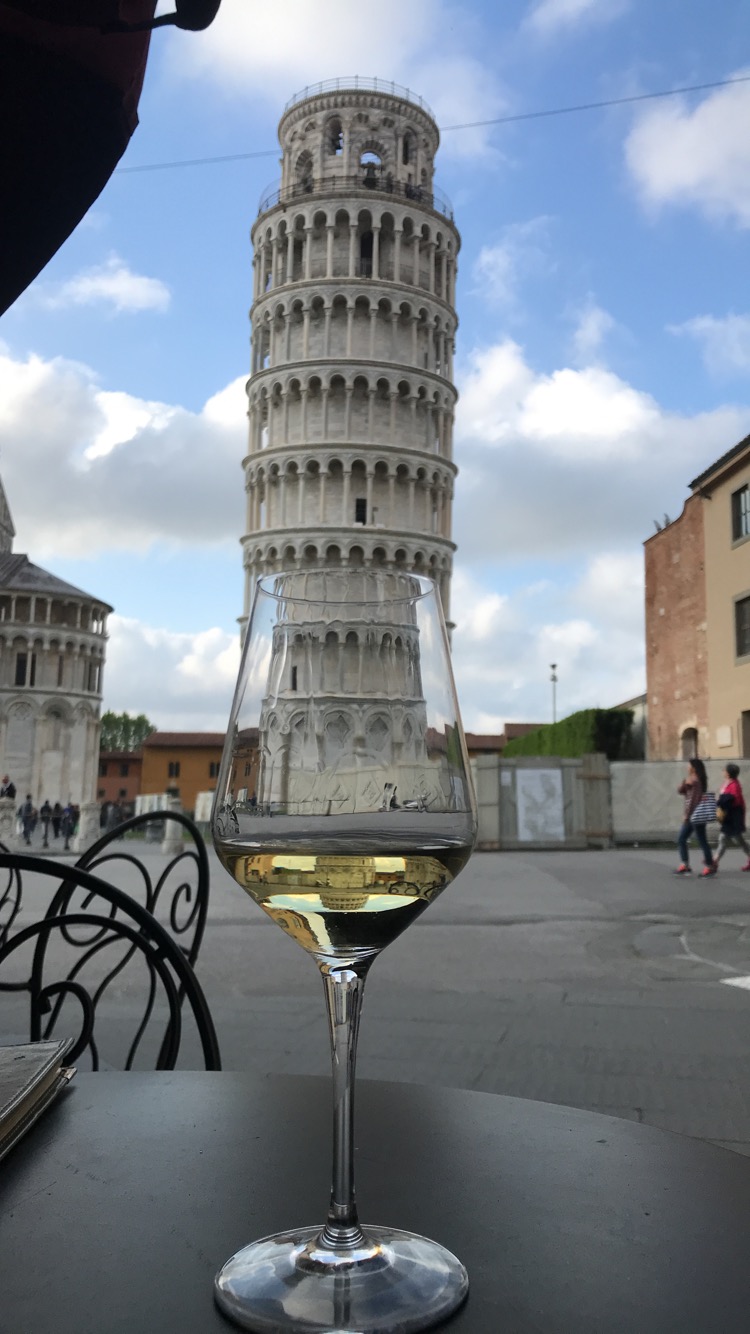 We sat for a drink looking at the leaning tower at Antica Trattoria Antonietta. It had a fantastic view of the tower of Pisa to look at with our glasses of wine. A little more on the pricey side compared to other bars but the view was worth it for the view to go with it. Enjoying our glasses of wine before our dinner.

We had an incredible evening meal at Il Peperoncino. On the street walking past we were sold by the look of the calzone pizzas which looked amazing. The food was incredible, so nice in fact we had three courses. It was nice and cosy as we were sat next to patio heaters and shielded by the wind behind a screen. Which was lovely as the street is a bit of wind tunnel when it picked up.
Our three courses for about £50 with wine.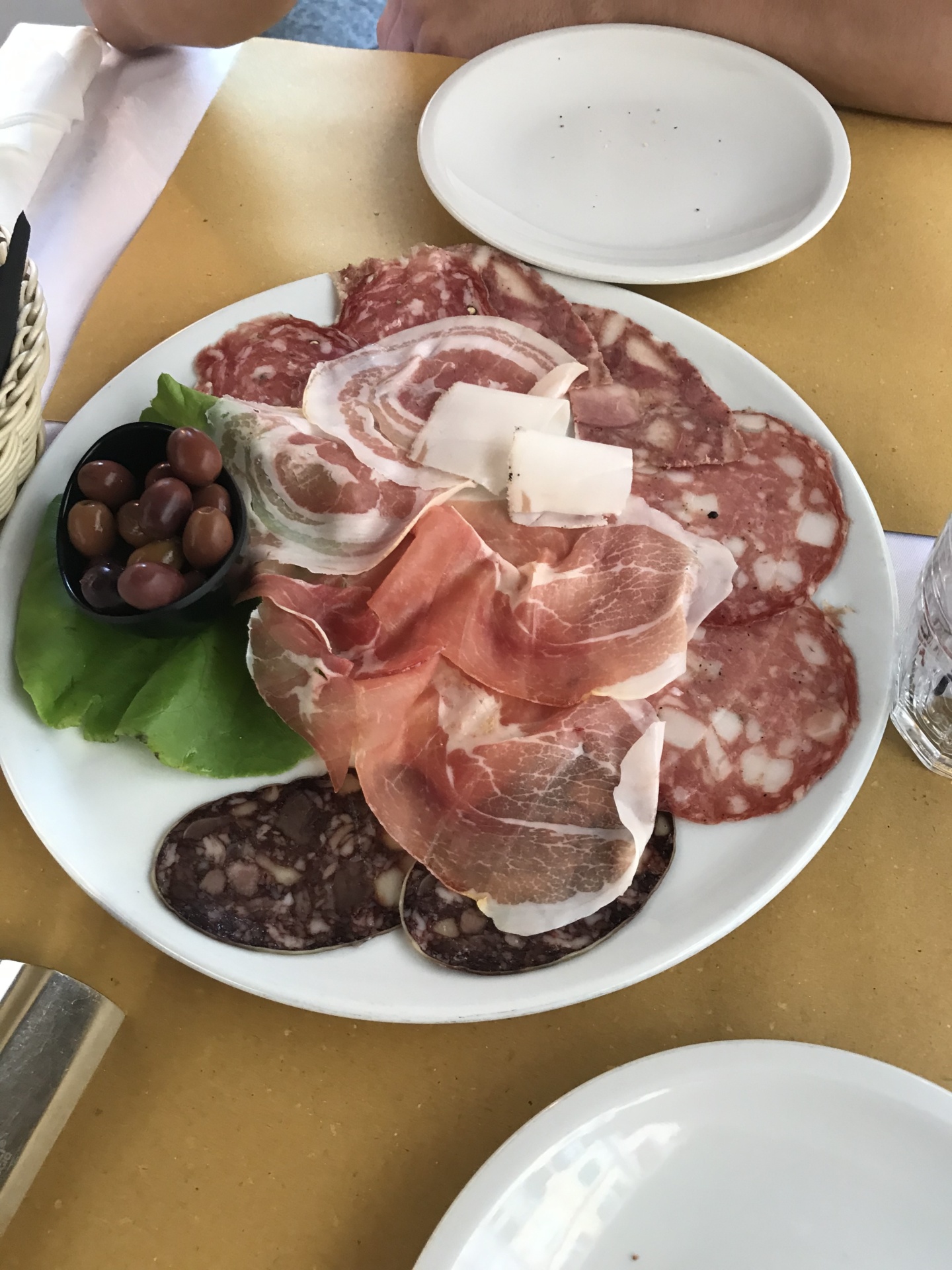 Day Tripping to Lucca
On this trip we had plans to visit Lucca whist we were in Florence, but took advantage of more time in Florence thought we would take the day trip from Pisa. Then we could make the most of our time in Florence. The train from Pisa takes just under 30 minutes for 3.60 Euros.
Lucca is a city on the Serchio river in Italy's Tuscany region. Known for the well-preserved Renaissance walls encircling its historic city centre and its cobblestone streets. Broad, tree-lined pathways along the tops of these massive 16th- and 17th-century ramparts are popular for strolling and cycling.
On arriving in Lucca we walked the city walls, an easy hour's stroll about 5k with striking views of the surrounding countryside. With views of the old city with its towers, lovely old houses and palaces, and beautiful gardens.
There are also places where you can rent bikes from to do this if you don't fancy a walk.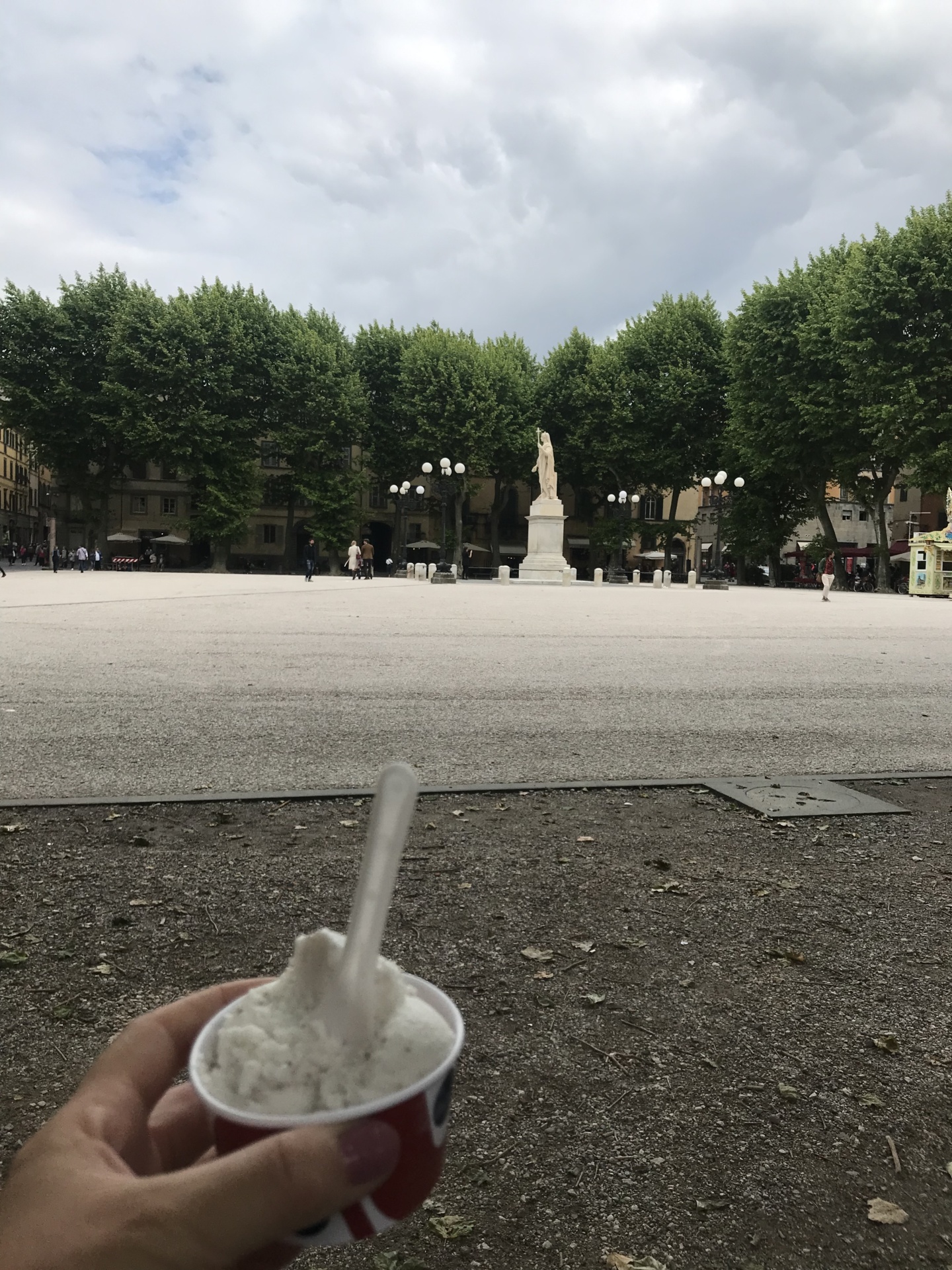 Lucca's sights

After grabbing a gelato from Gelatarium Lucca on our walk into the town. Sitting in a sunny Piazza Napoleone to enjoy it and watch the world go by for a little while.

Walking though Piazza dell' Anfiteatro an impressive public square, a ring of buildings lining the square. There is lots of options of cafes and restaurants.
After wandering around the beautiful narrow streets we decided to visit Torre Guinigi is a 360 degree view point in the centre of the town. I love a viewpoint! There is quite a lot of steps to climb but the view is worth it. At the top of the tower there are trees growing. It can get busy up there and some waiting a round to get up the stairs.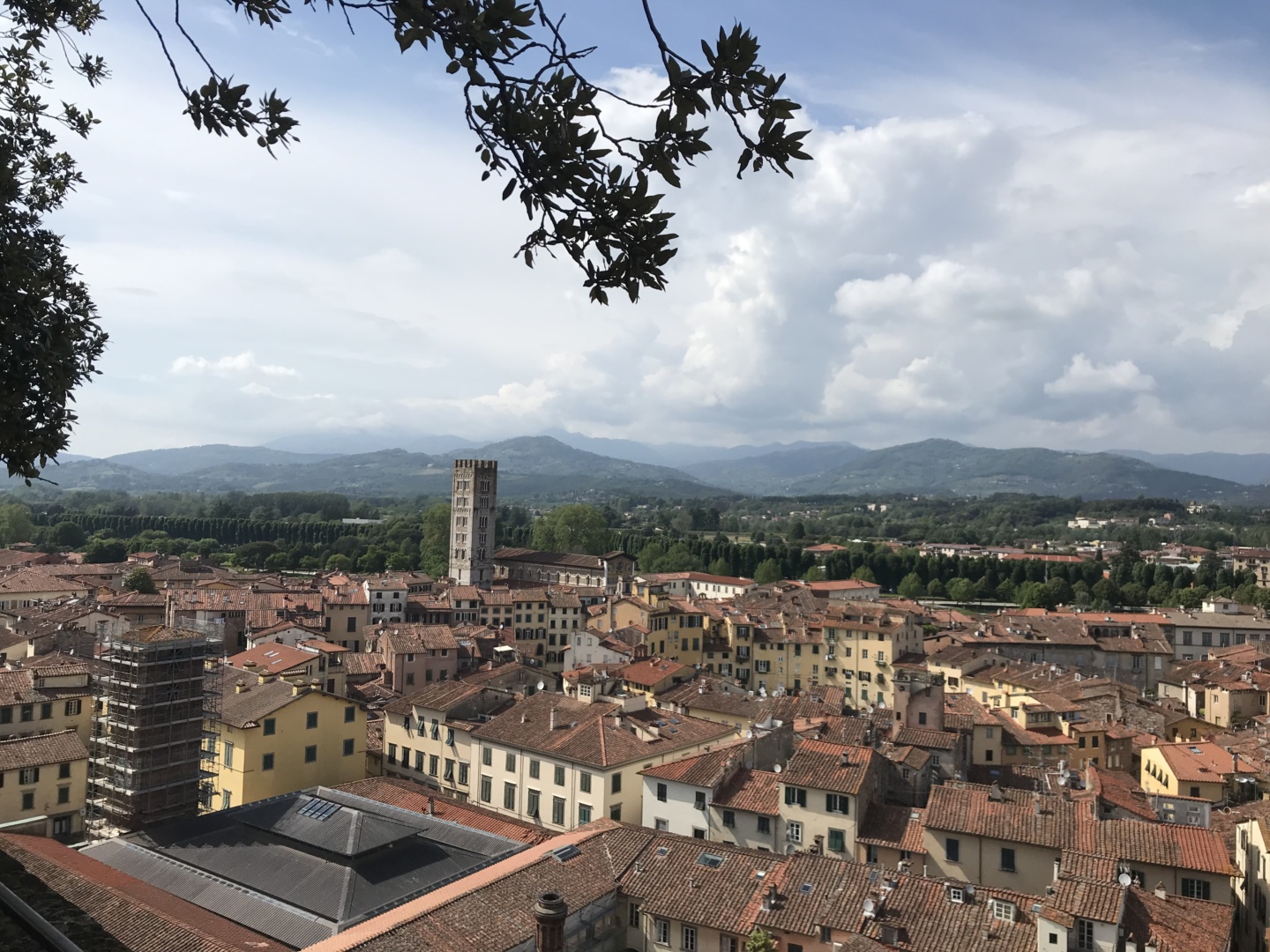 That evening when we got back to Pisa we went for a meal sat outside again. This one was a bit of a disappointment so I wouldn't recommend. After this slight disappointment we had a relaxed evening in the apartment before heading home.
Last Day in Italy
For our last day the weather was amazing finally. After five days of cloudy and fairly cold weather the last day was warm and sunny. So we made the most of it spending every minute soaking up the sunshine and exploring.

Our morning started with getting tickets to walk the city walls around Pisa. The walk is 3k form one end to the other this took a while and it was so hot. From here get a different perspective of the city and not only of its famous tower. The price is cheap at only 3Euros.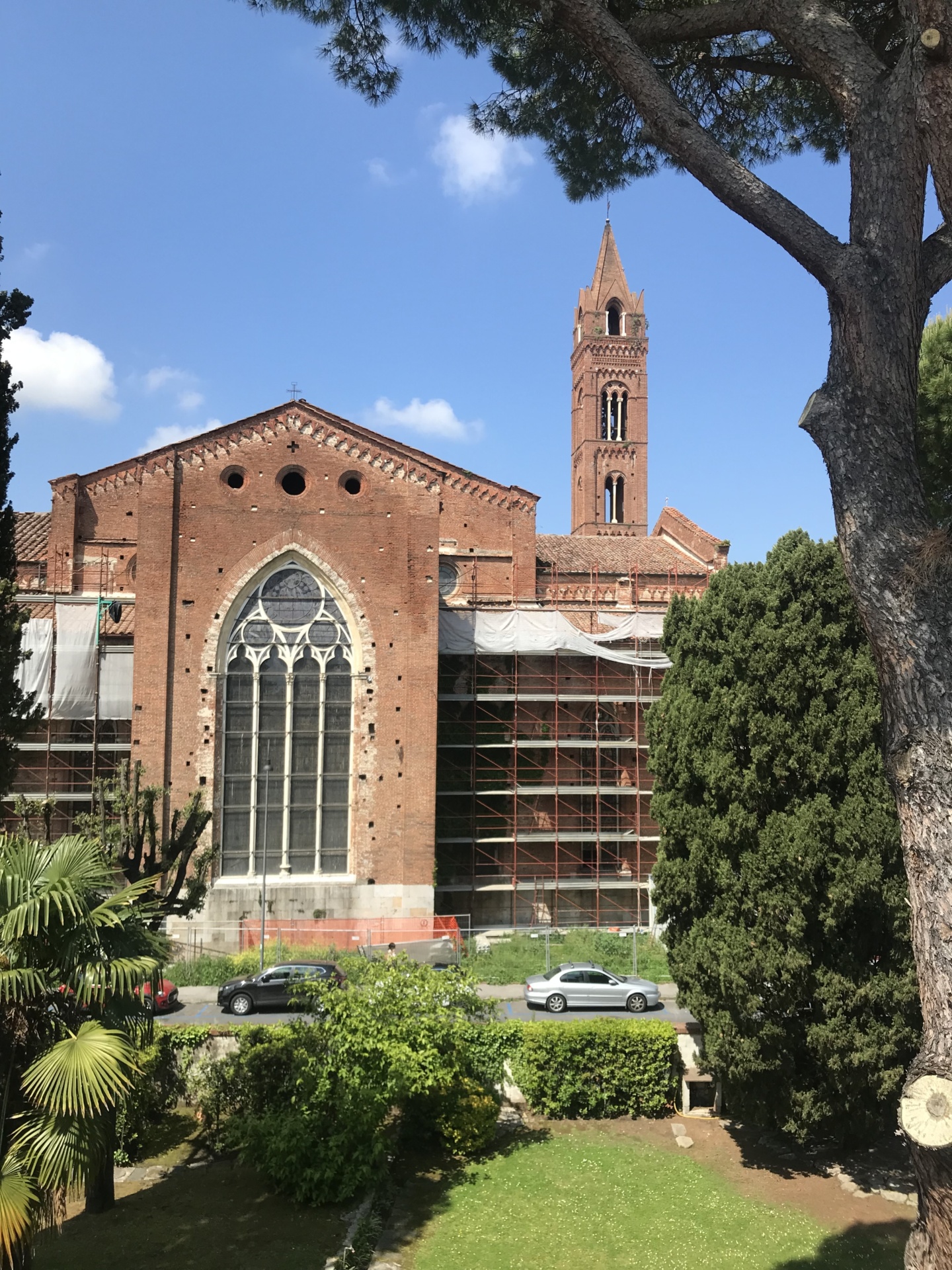 Take a walk down Borgo Stretto If you are looking for a combination of fantastic architecture and high end retail shopping. The Borgo Stretto is the place to visit! This delightful street is located in the heart of the city and starts at the Piazza Garibaldi next to the Ponte di Mezzo.

After this we sat on the grass outside Piazza del Duomo soaking up the sun. After a while we did wander to look near the stalls through the gates and managed to pick up some gelato and sit and enjoy these in the sun. Before we had to leave in the late afternoon and head home.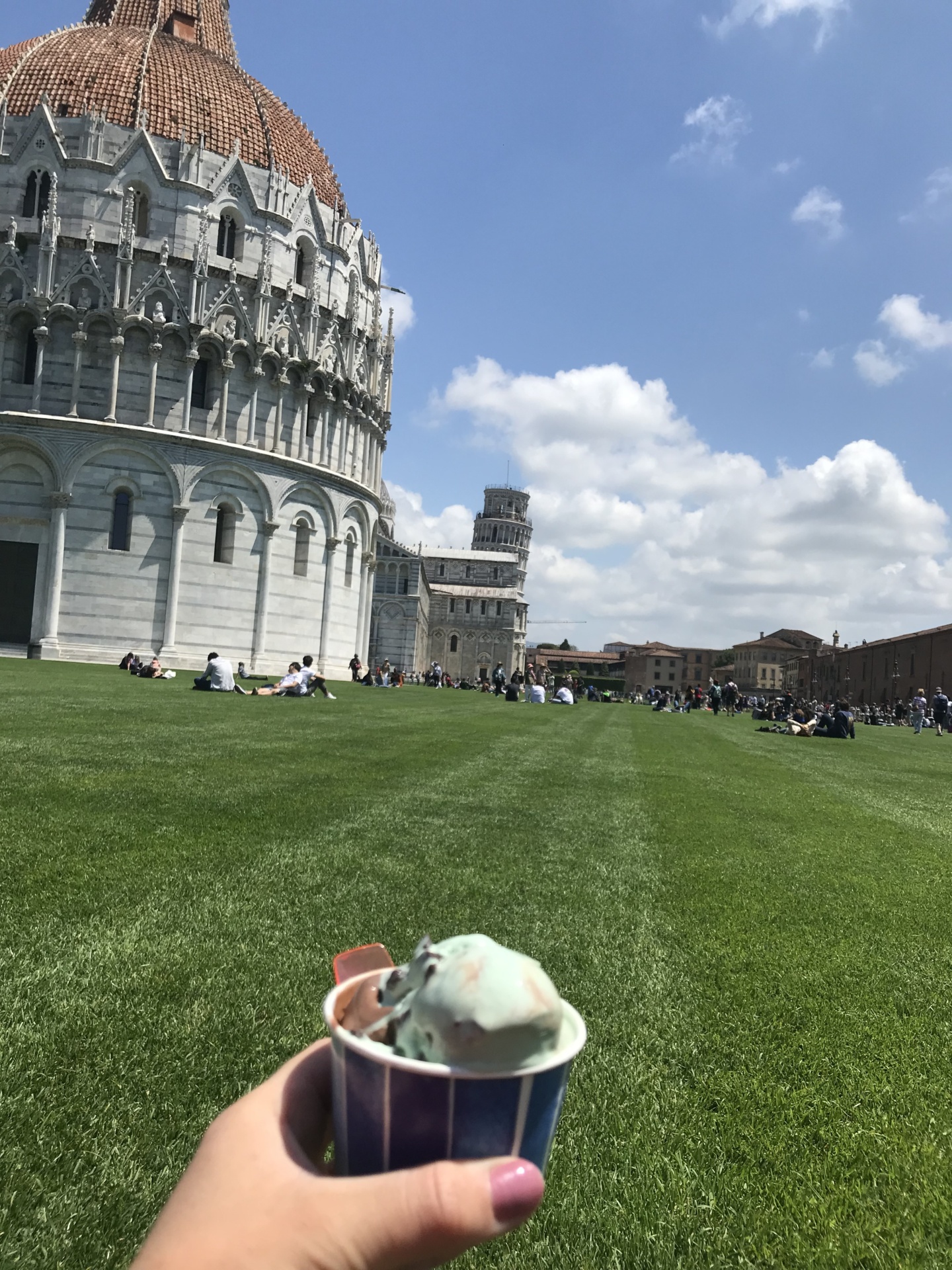 Other Things to do in Pisa
Cathedral of Santa Maria Assunta – This Cathedral is sometimes overshadowed by the leaning tower, but it is a beautiful structure in its own right and is an absolute must when visiting Pisa.
Take a walk along the River Arno– The section of the Arno that runs through Pisa provides a truly beautiful landscape and is an amazing place to simply walk along.
The University of Pisa Botanical Gardens – these can be seen in my picures from walking the walls. Located in the heart of the historic old town this garden is easily accessible and contains a beautiful array of plants, trees, flowers and fauna. The garden is split into several different sections including gardens, ponds, greenhouses and an arboretum.
Santa Maria della Spina – Although this church is quite small, it is considered one of the most beautiful in Pisa due to its ornate design and riverside location.
Ponte di Mezzo – If you are looking for a photogenic view of the River Arno – this is the bridge to cross. Both sides of the bridge, the architecture is fantastic and the views are sublime. We did walk across the bridge but it was so busy I didnt take picutres.
Our Host recommended below places to eat:
Mr Pizza – With option to eat in or dine out I had seen a few recommendations for this place offering amazing pizza.
La Bussola – an Italian offering good food for reasonable prices.
Amorino – Highly recommended Gelato
Thoughts on Pisa
Our cancelled flight meant that we got two extra days on our first trip to Italy. These extra days meant we could have such a lovely time with our extra few days in Pisa. This was partly because the weather changed to sunny blue skies whilst we were there. The day trip we took to Lucca was lovely to explore a new town. I had read lots about there is nothing in Pisa but we enjoyed our time there. The extra time in Italy was lovely and we will take anything meaning our holiday gets extended.
Thankyou for reading

Bethan

xox
Have you been to Pisa or Lucca? let me know in the comments below ↓