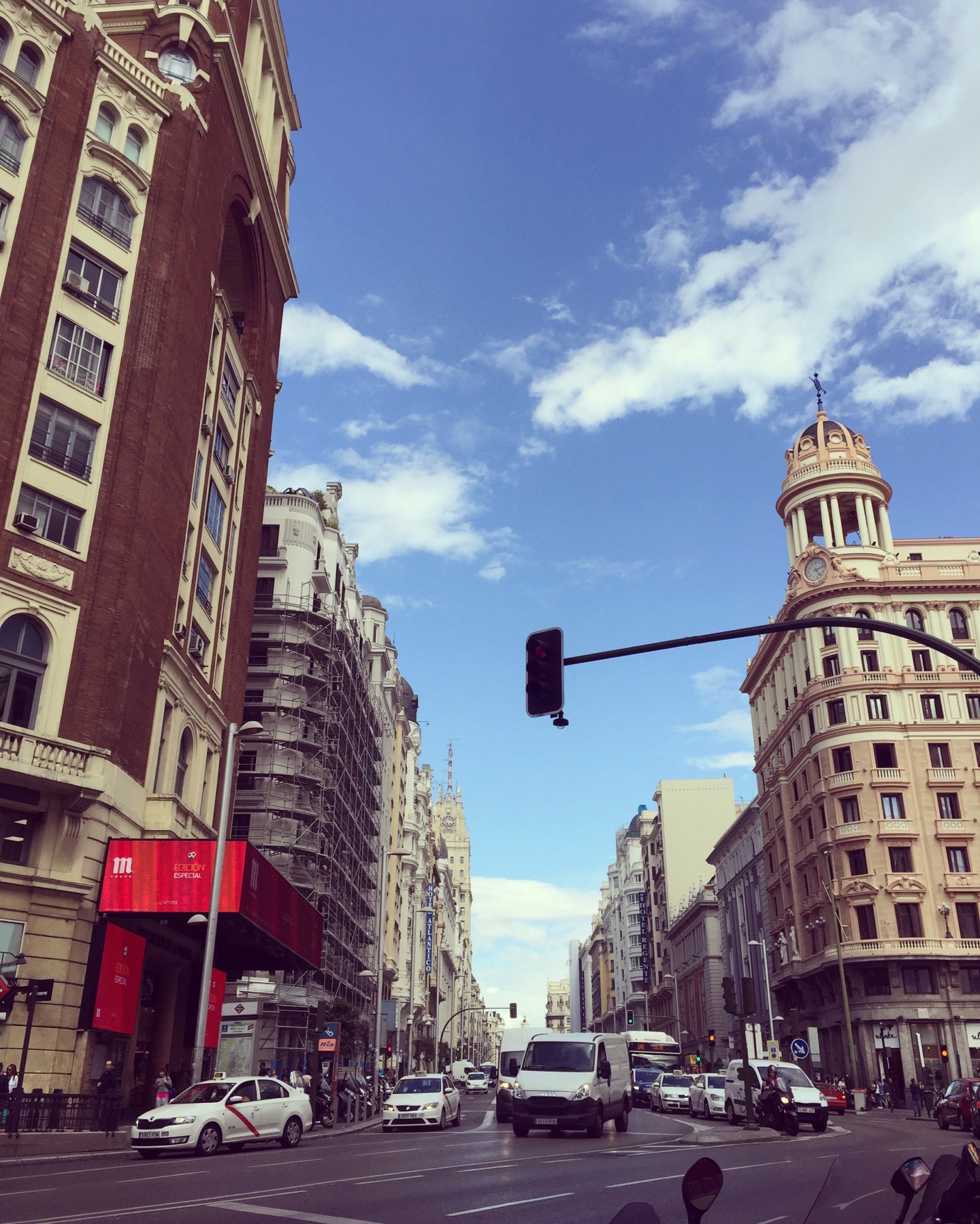 This week I turned 25.. I'm not too sure how I feel about this yet a quarter of a century and I still feel 19. But birthdays mean presents…and I did get an early birthday surprise on Monday night… And it turned out I needed to pack my bag I was off to Madrid!!!!
Getting to Madrid
Flying with Ryanair out of Manchester at what was meant to be 7.30am (the flight time at been changed to 6.30am) meant that we had to get up at 3.30am – cry!
Arriving at terminal 3 ready to go though security prepared liquids already in a sealable plastic bag (I cannot stand flapping about when it gets to getting liquids in bags- be prepared).
…By the time that was done it was breakfast time heading to the Italian Trattoria Milano for a good breaky – my bacon and scrambled egg on toast was delish. Rare to find a place for breakfast with waiter service!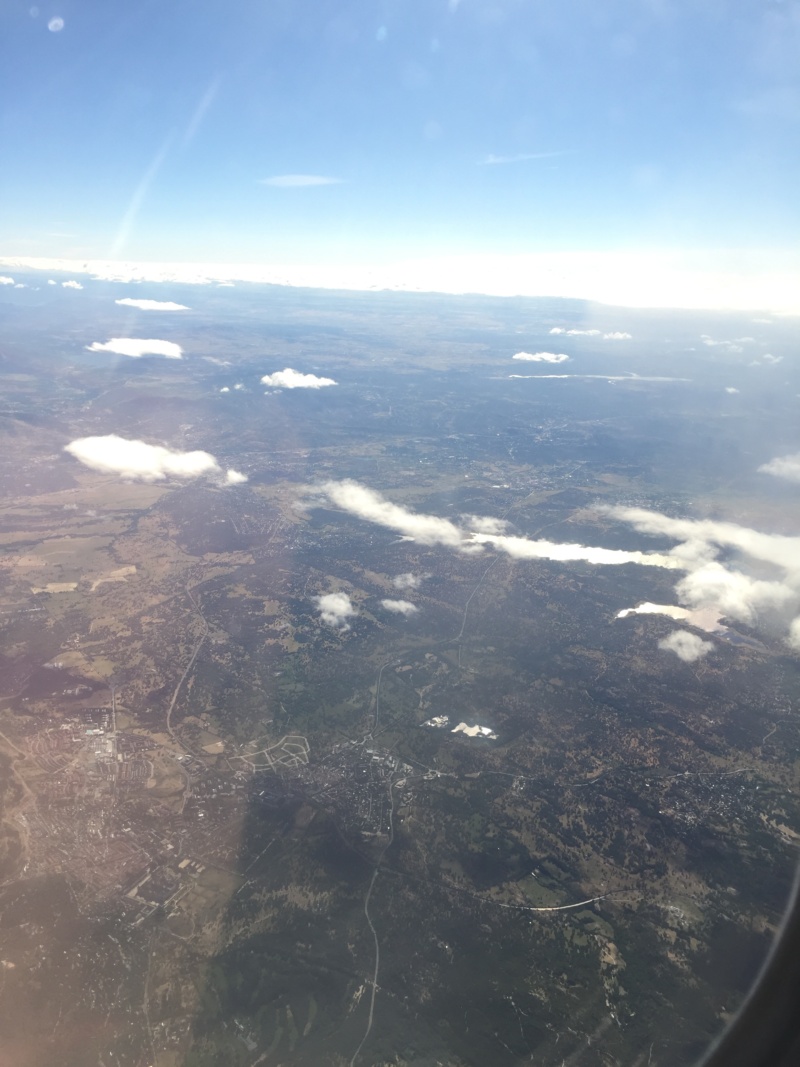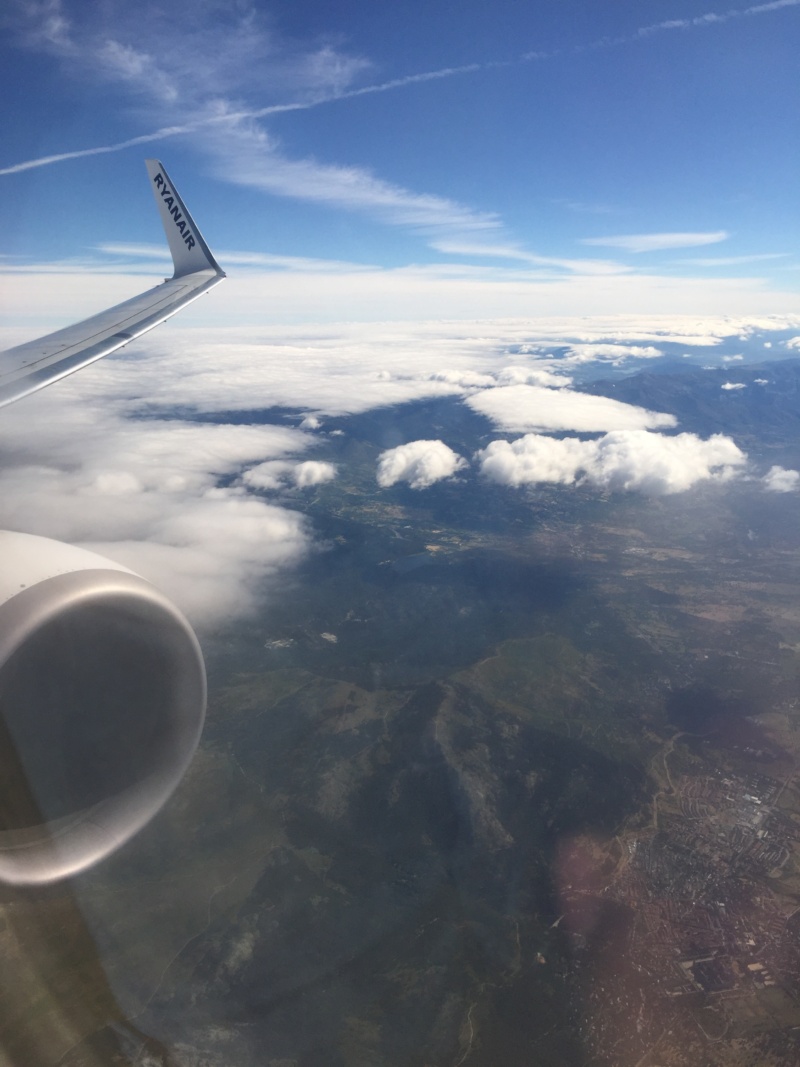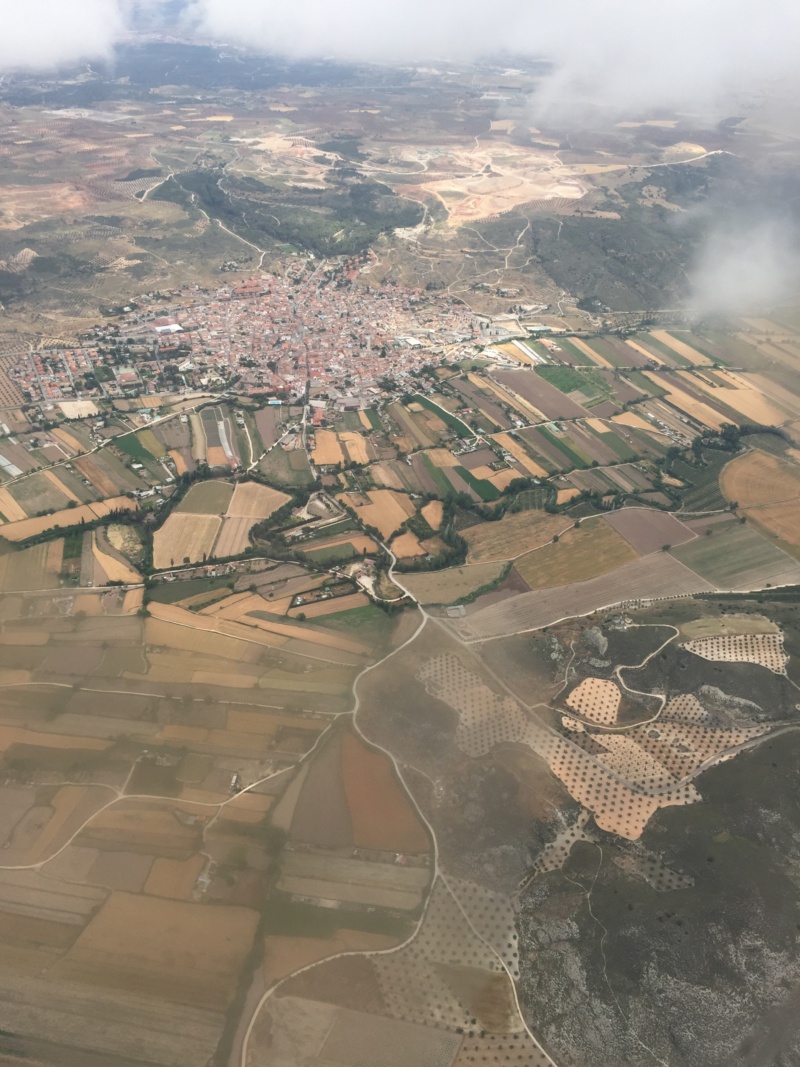 The flight to Madrid from Manchester is only 2 hours 35 minutes so takes no time at all and arrived at 10.30(+1hr) local time.
We went through possibly the fastest passport control EVER but then had to wait for our bags which had to be stowed at the cabin storage was full.
We caught a taxi from the airport to Grand Via where our Hotel Vincci The Mint and somehow the taxi fare came to €42- Could not believe it!! It was literally a 15 minute journey!
The location of the hotel was perfect for us, being right in the center of the city on the most famous street, close to shopping. It is 550 yards from Puerta del sol, a 12 minute walk from El Retiro Park and and a 20 minutes from the airport. Read my review of Hotel Vincci The Mint here.
Day 1 – Hello Madrid
We set out to explore the city and get our bearings, walking up Grand Via venturing into some of the many shops, finding Plaza Mayor in the old town and stopped for a drink and a bite to eat – chorizo and bravas – this was delicious.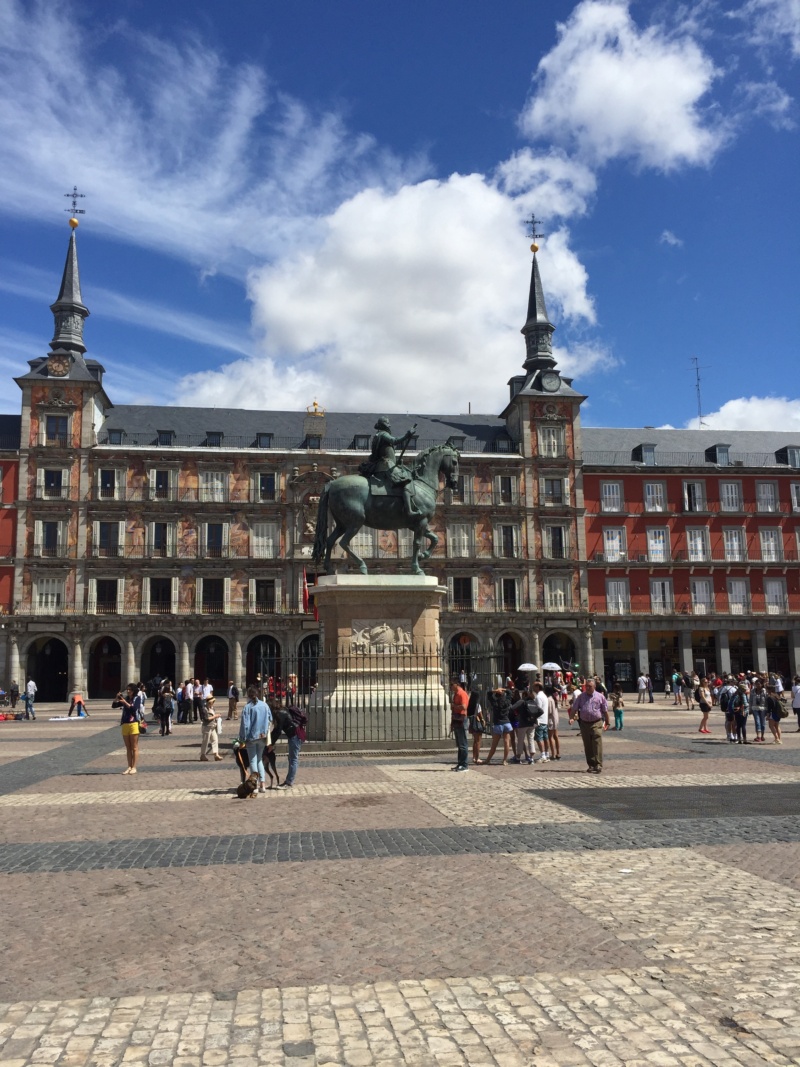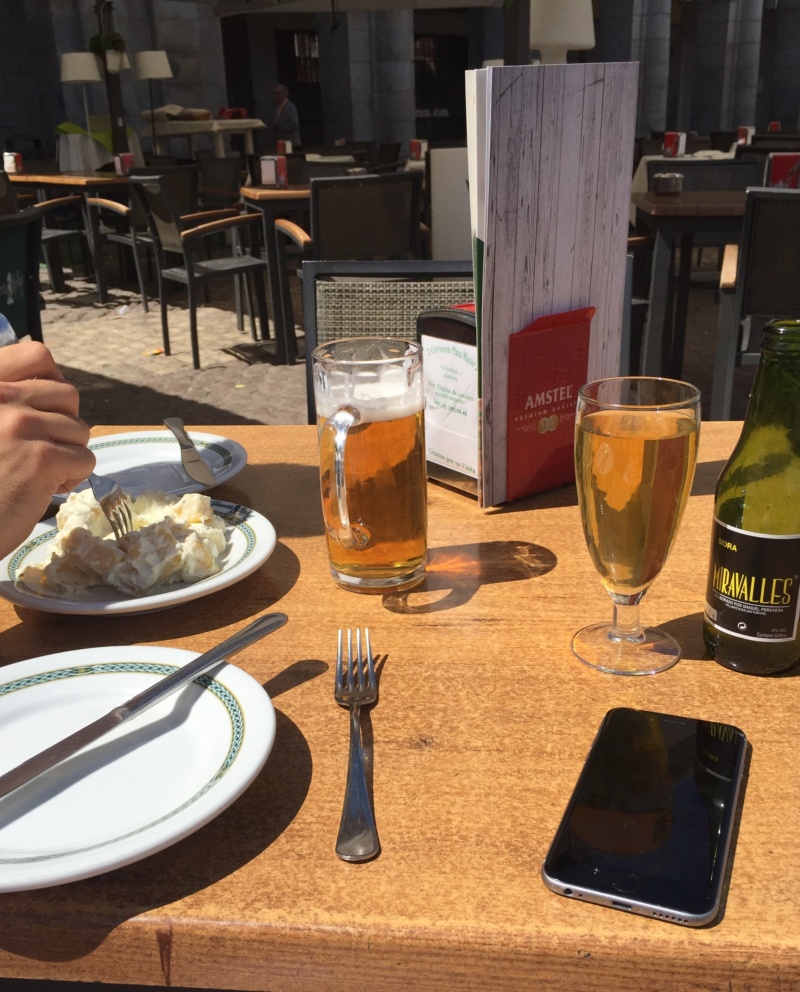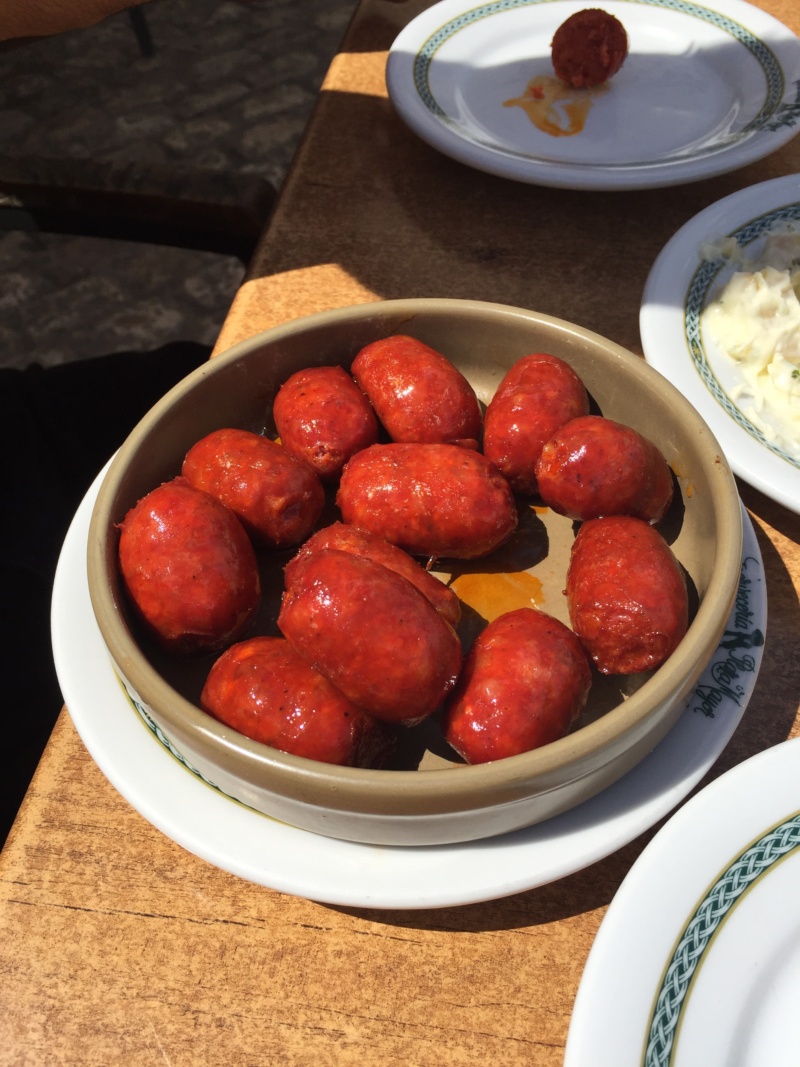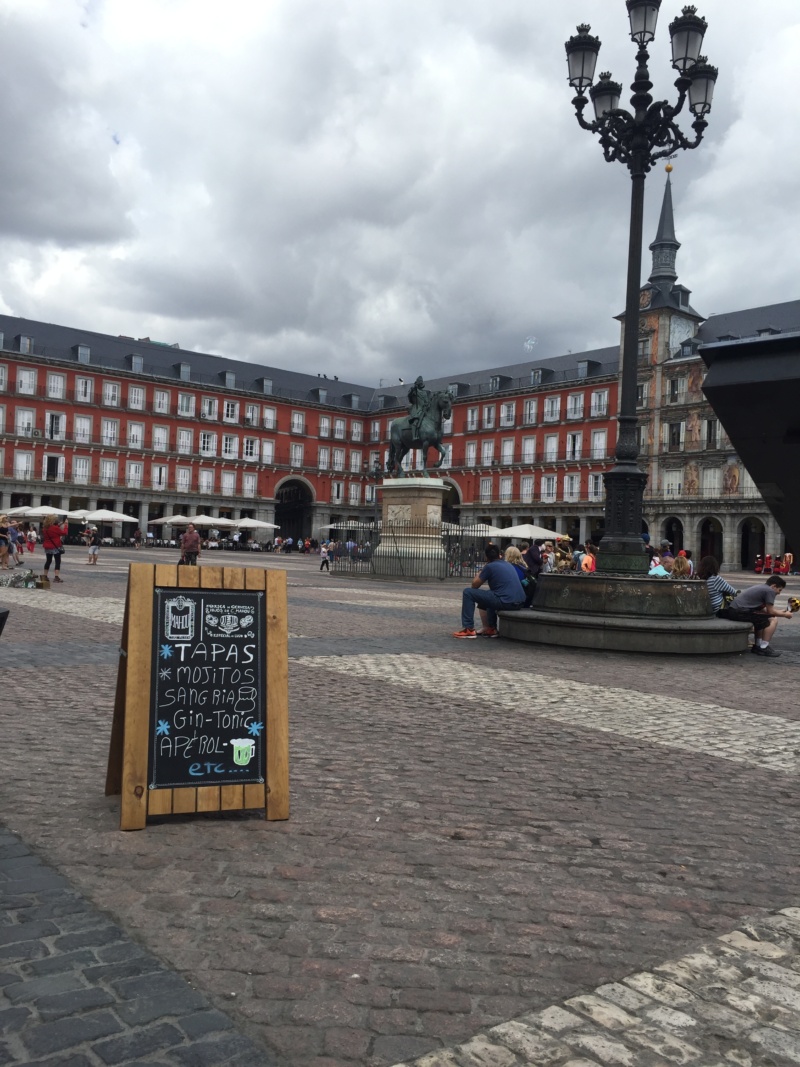 After our quick food stop off, which was incredible by the way!! We were back to our wandering of the city of Madrid and the many shops and ended up going to Buen Retiro Park. Here we hired a little boat which we rowed around taking in the lovely scene whilst sunning ourselves.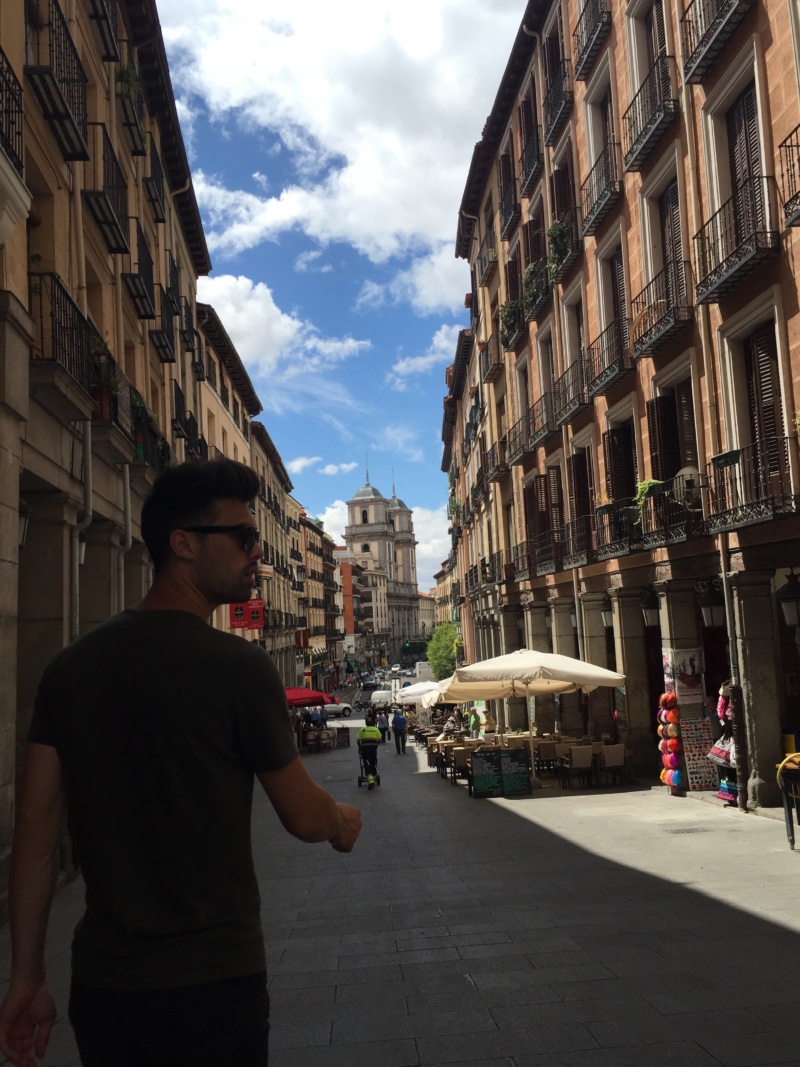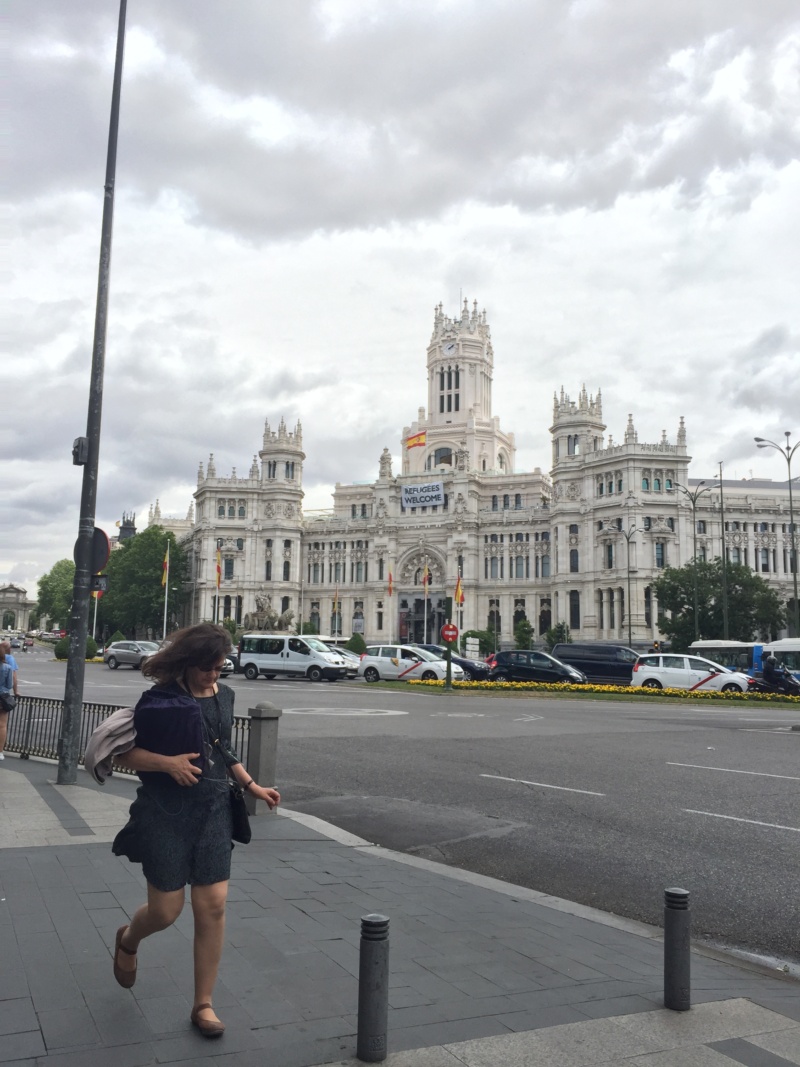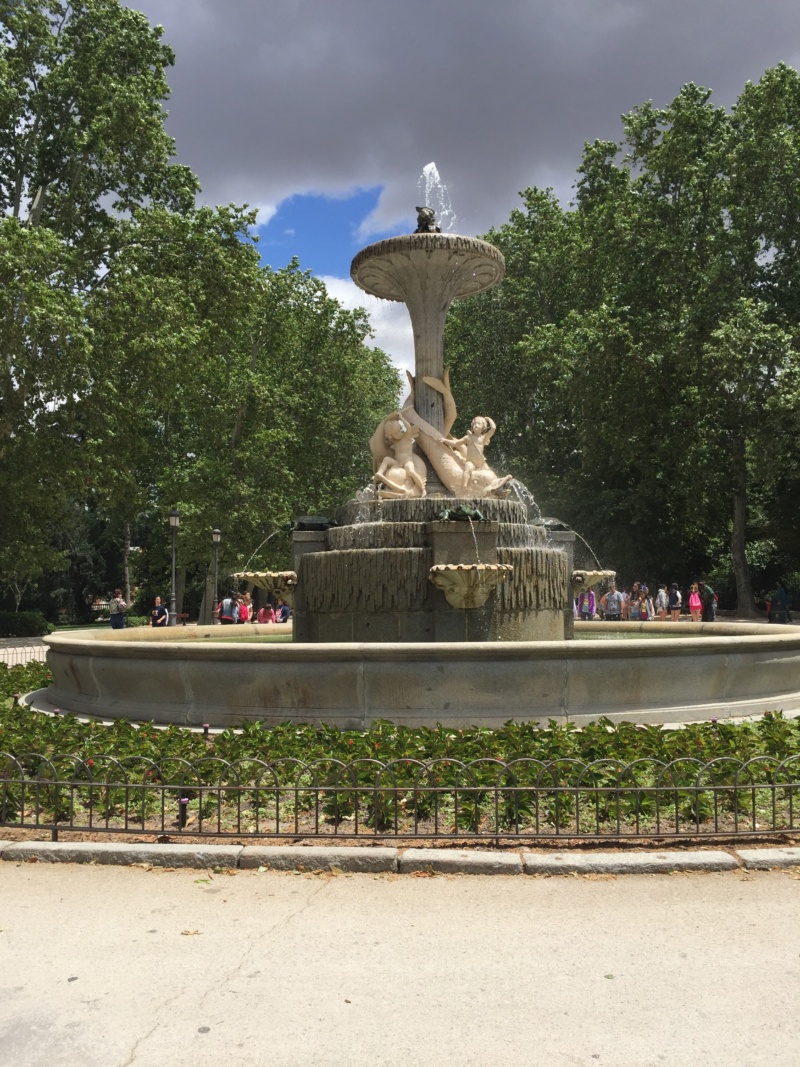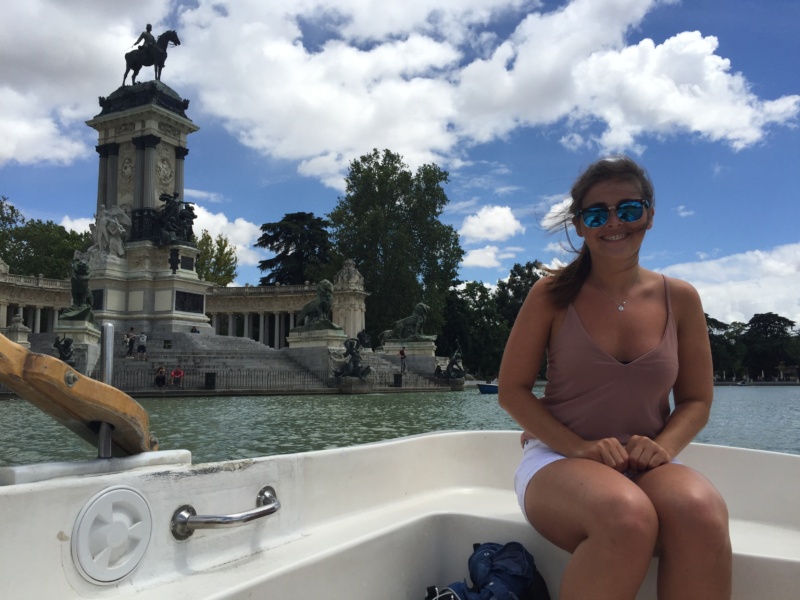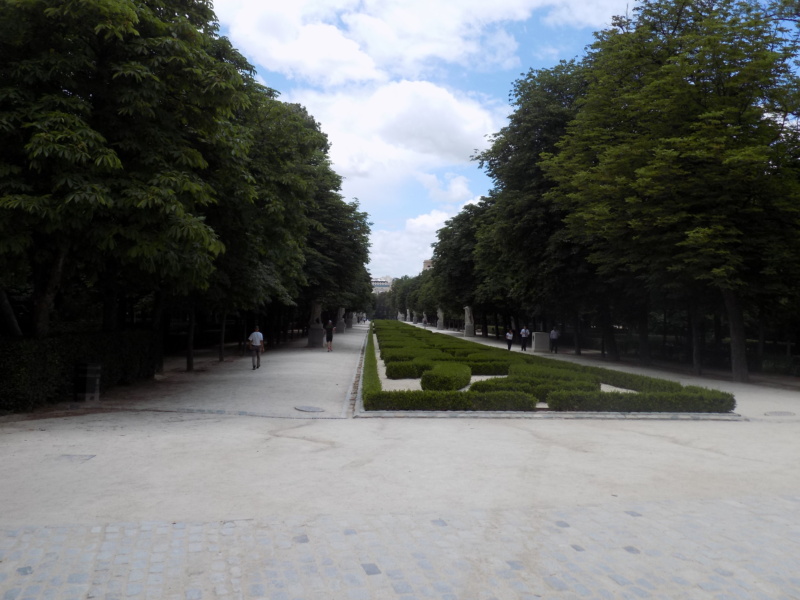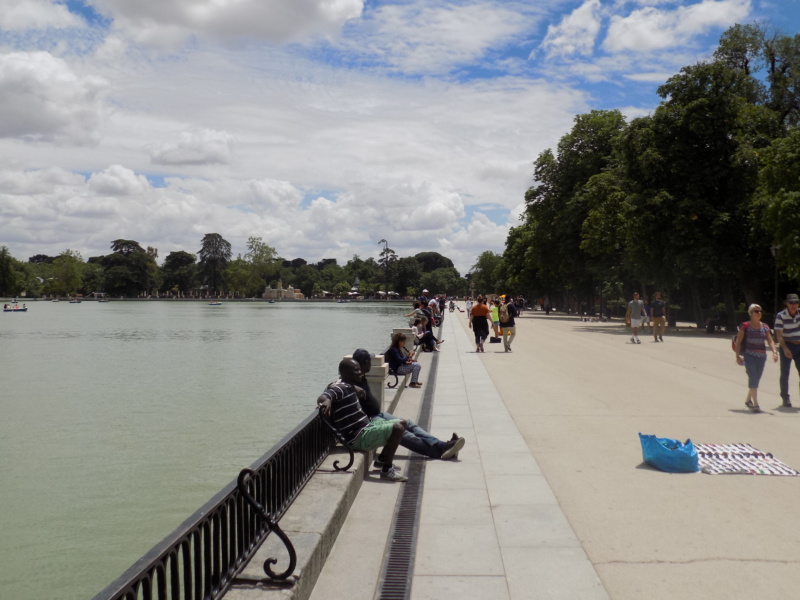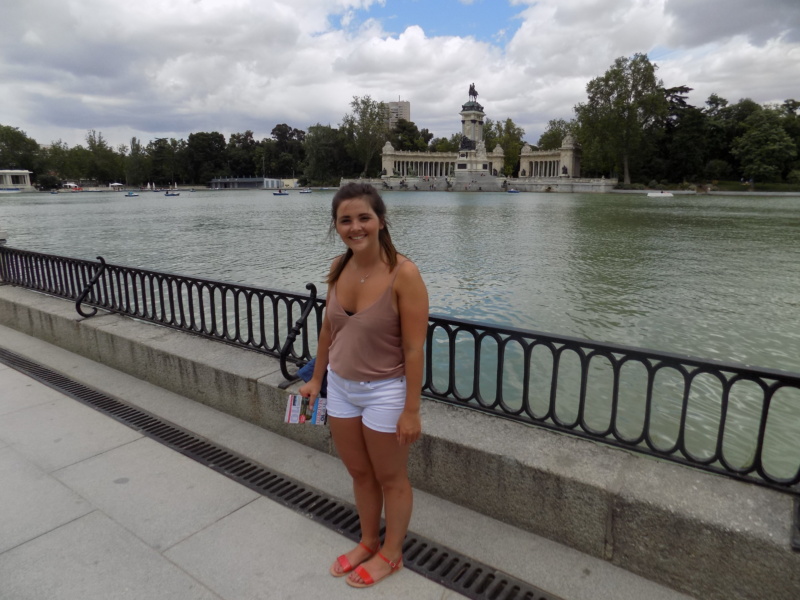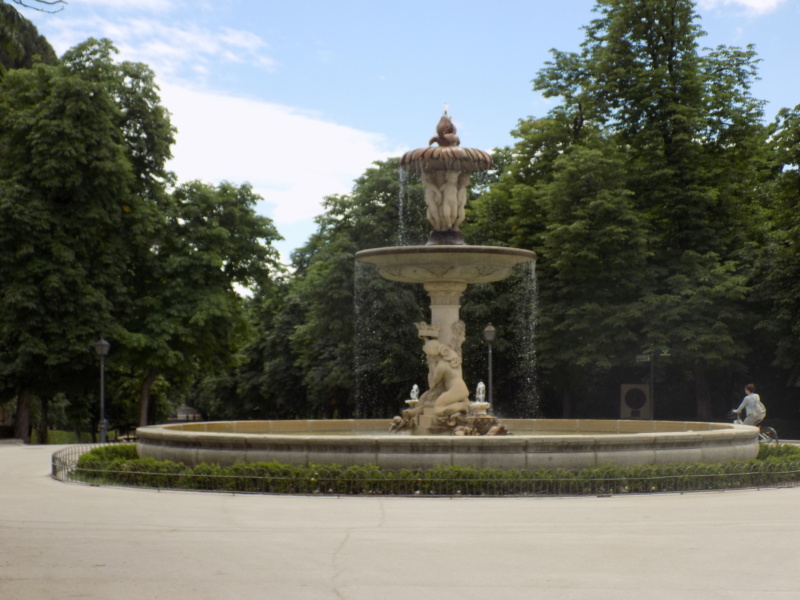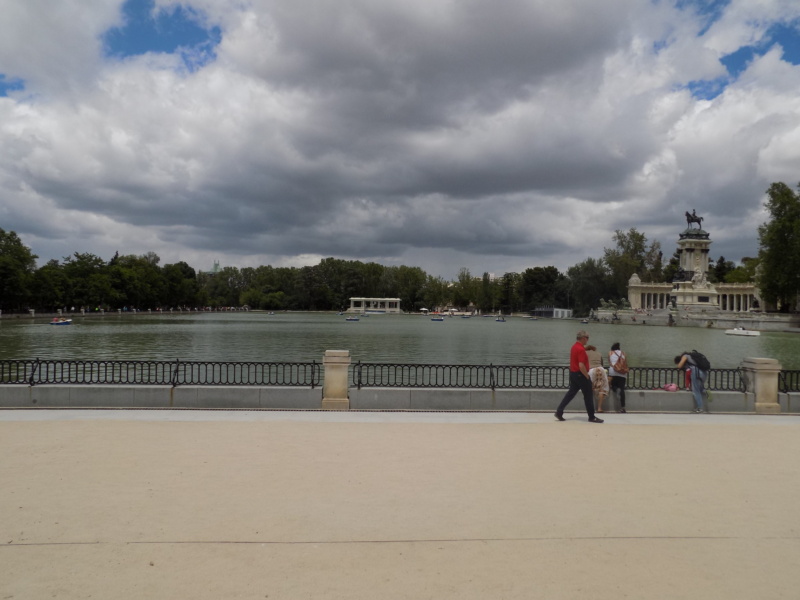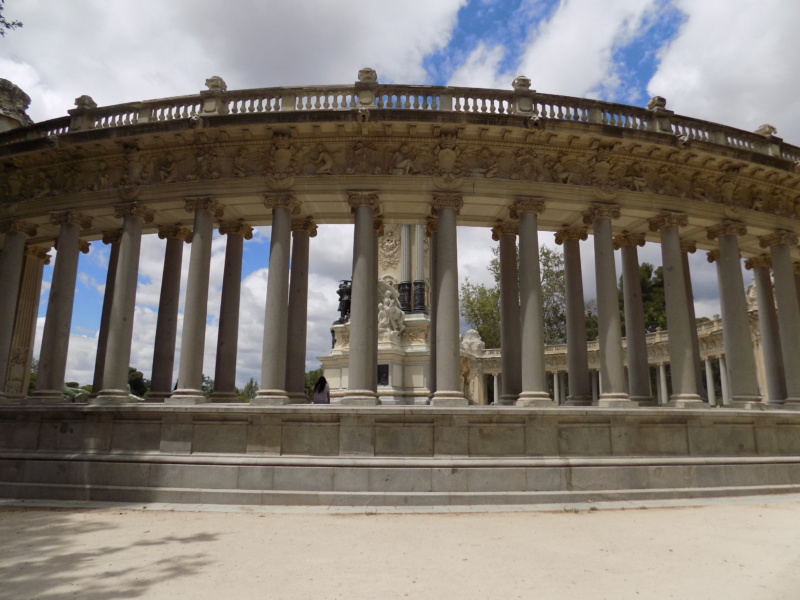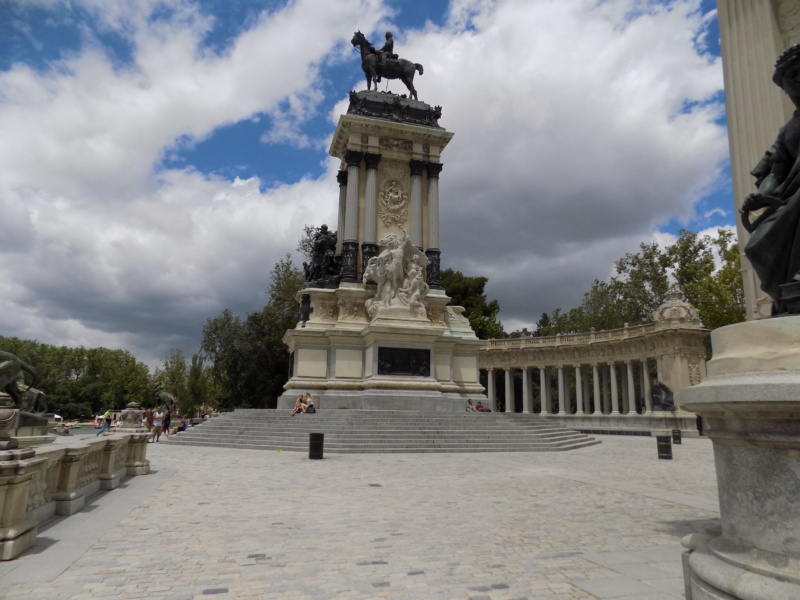 This left us at about 4pm and we were lagging from the 3.30am get up so headed back to the hotel.
Deciding to check out the terrace on the roof, which we were thrilled with there was a great view over the rooves of the city. It was the perfect sun trap too!!
Make sure you take a look at the pictures of this its very impressive!
We had a couple of drinks and chilled out for an hour which was lovely in the sun.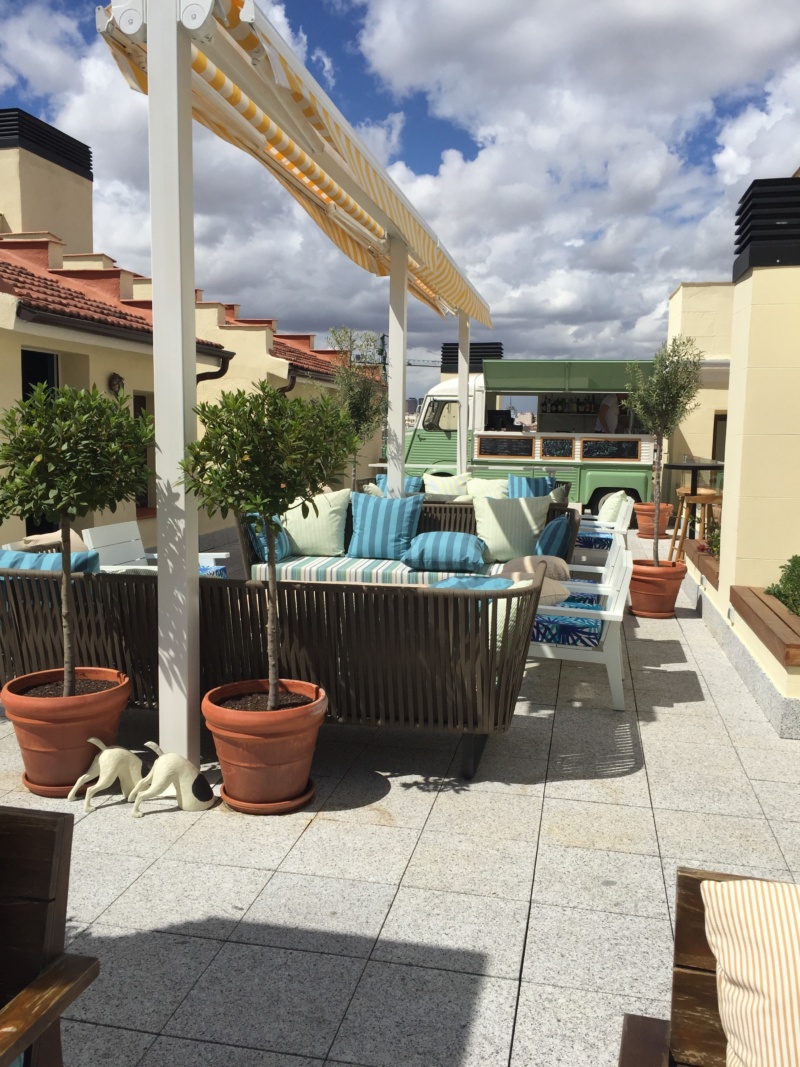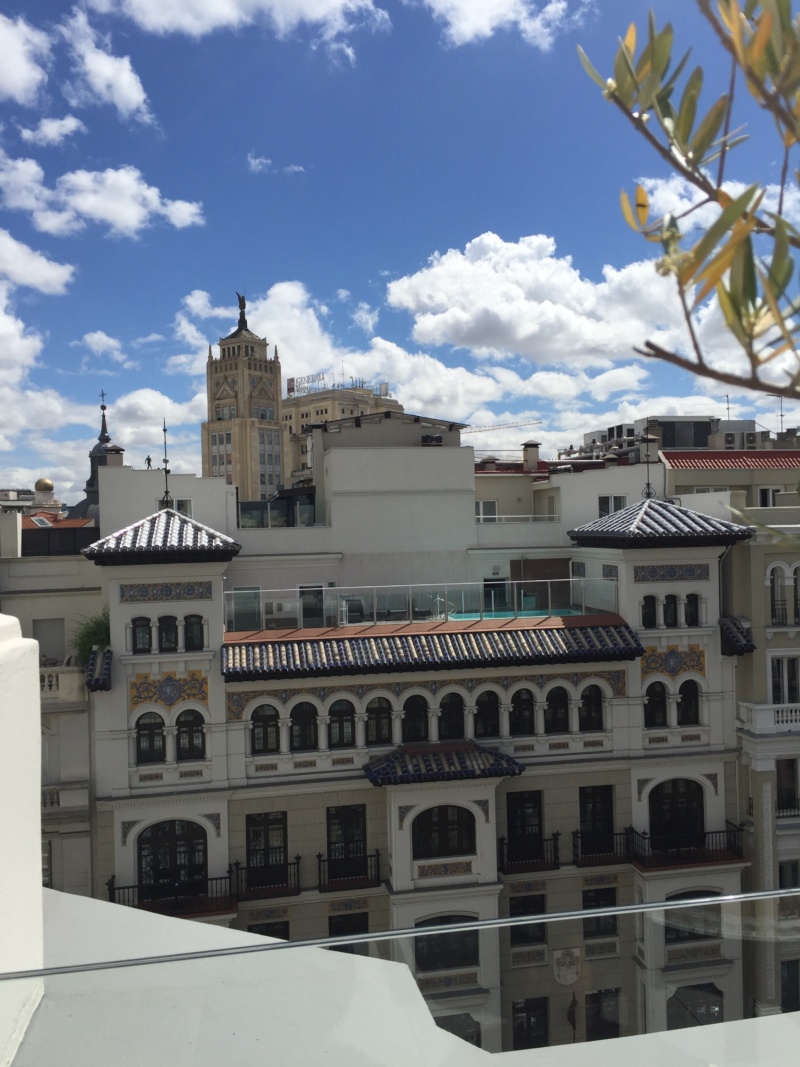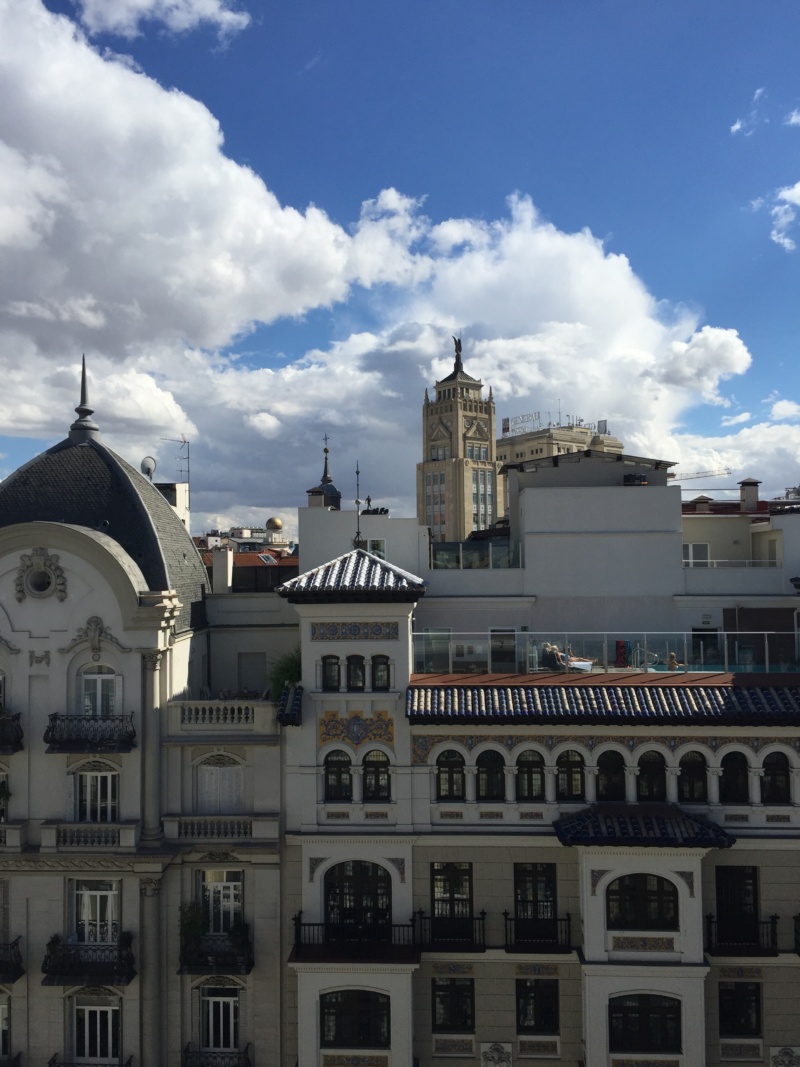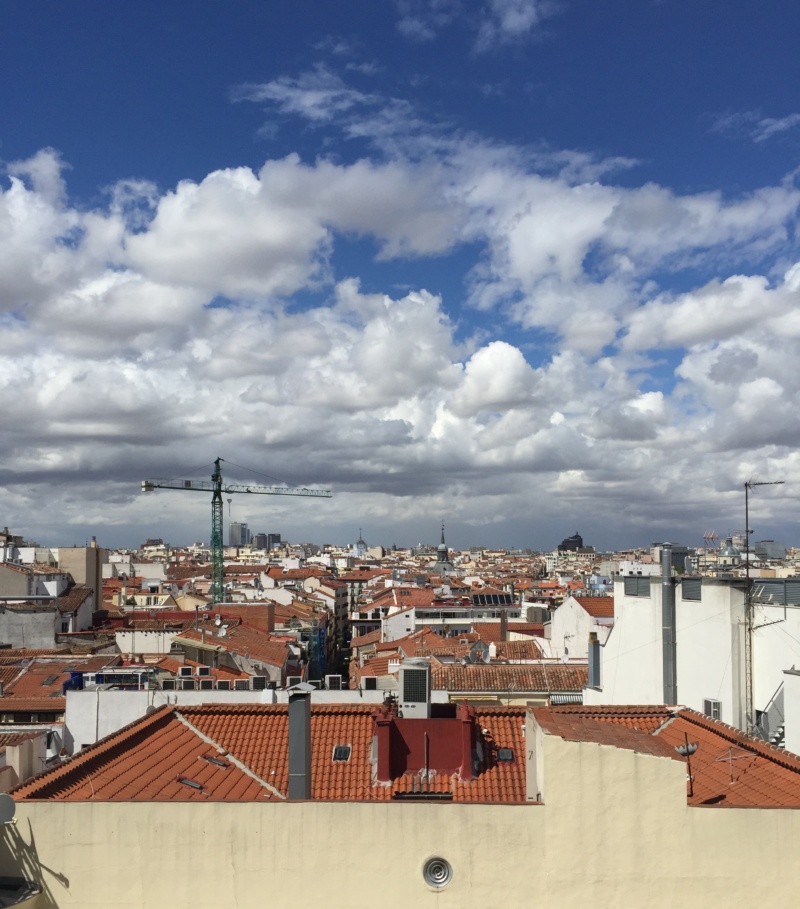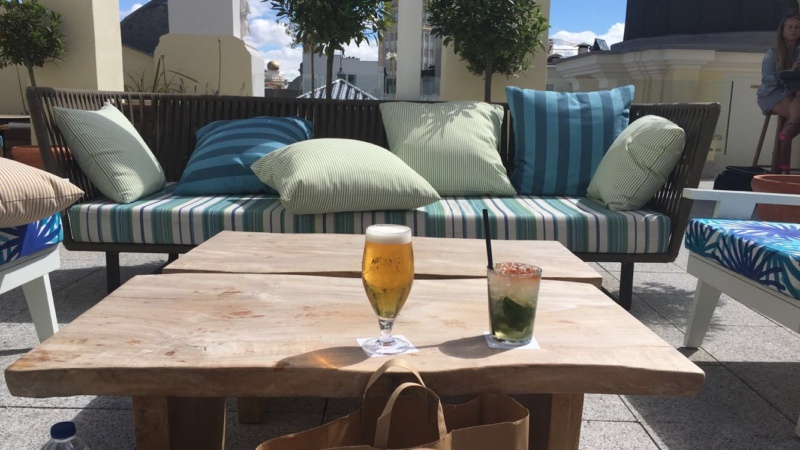 Evening one in Madrid
That night we went to the old town in search of tapas… I had found a couple of places recommended in my DK guide book-(part of my present) Venta El Buscon was the pick of the bunch located in Sol.
It serves authentic Spanish tapas (with great reviews – 4.5 out of 5). We enjoyed the bravas – they were delicious, peppers, ribs and prawns and a bottle of local white wine and beers. Both the food and the wine were amazing and to top it off the whole bill came to €47!! In my eyes a bargain for that delicious meal!!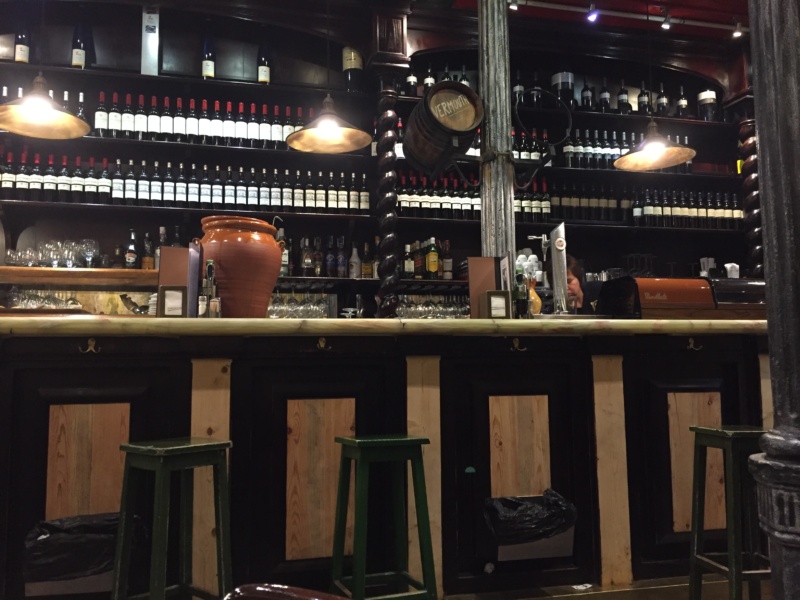 After we the found a little bar with friendly staff who told us their favorite wine to try.
To which of course we ordered two glasses! This came with a small tapas dish of bread Spanish omelette and Jamon (amazing).
~ Here is where I would like to point out this one of my favorite things about Madrid the samples of food you get when you order drinks (if you follow me on Twitter you would have seen there were many).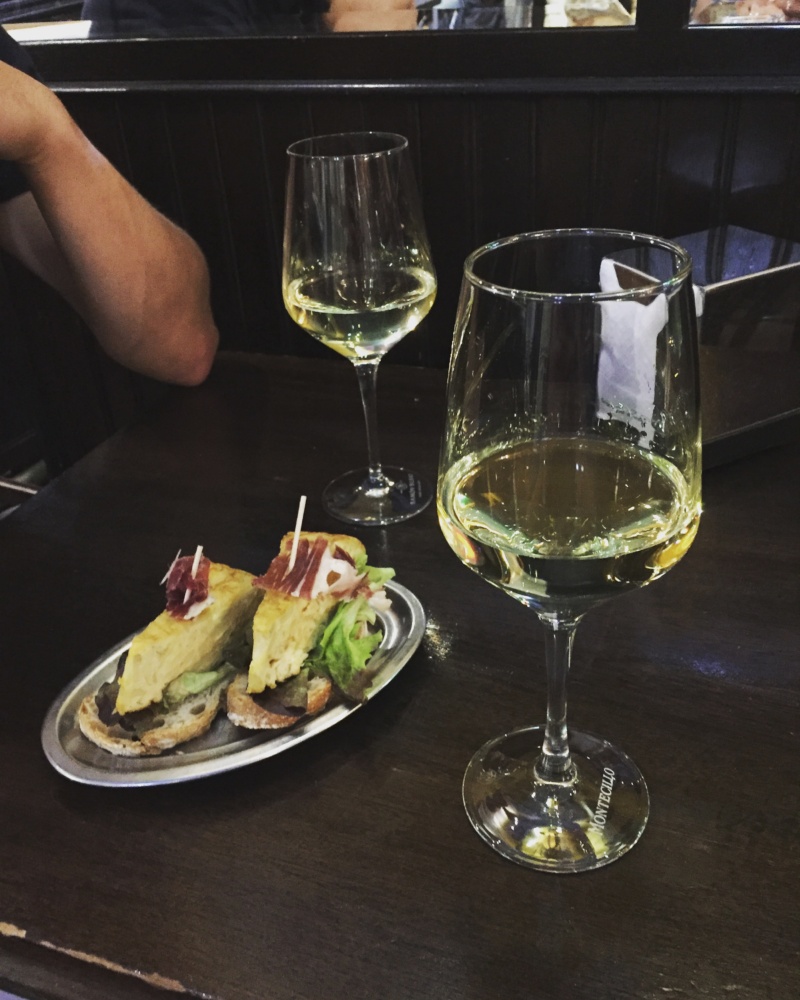 Pit stop before heading home was calling into one of Madrids 24/hr Churro stops!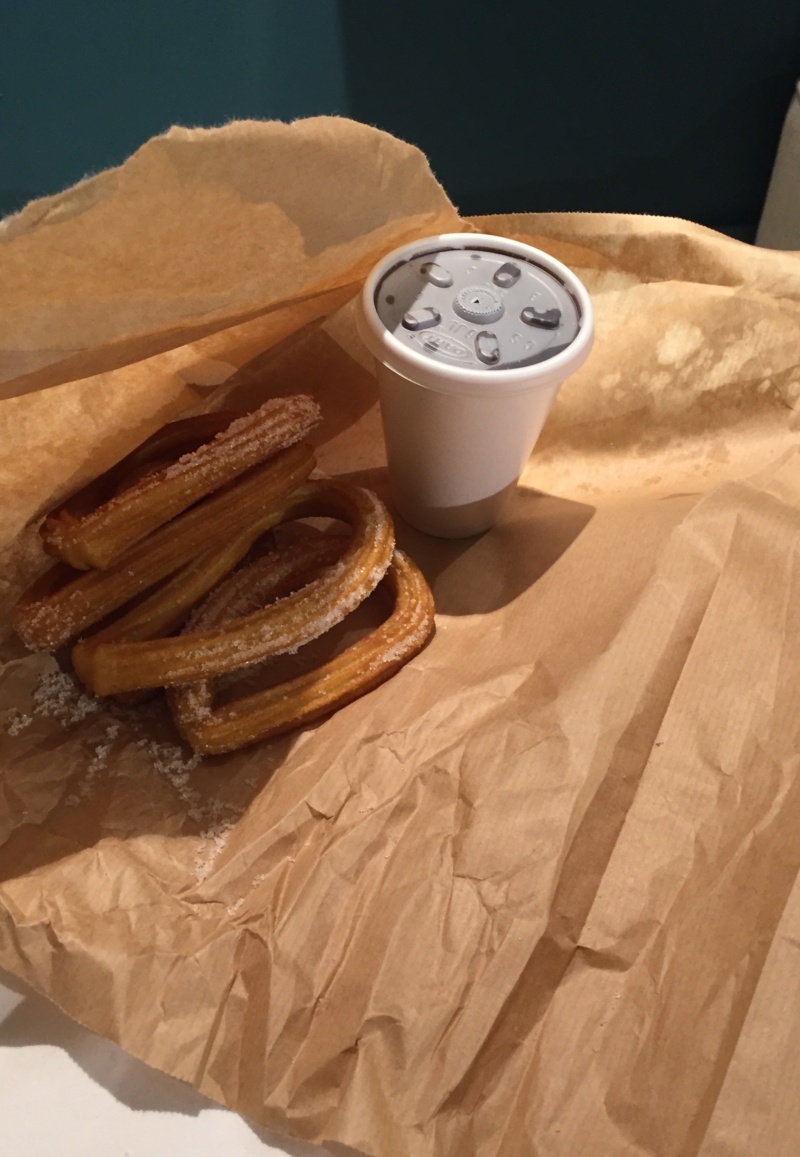 Day 2 – Exploring More of Madrid
We got up and had our breakfast at the hotel brought to us with little wooden trays of toast, croissant, cake (you could order eggs and bacon or a healthy breakfast if you would prefer).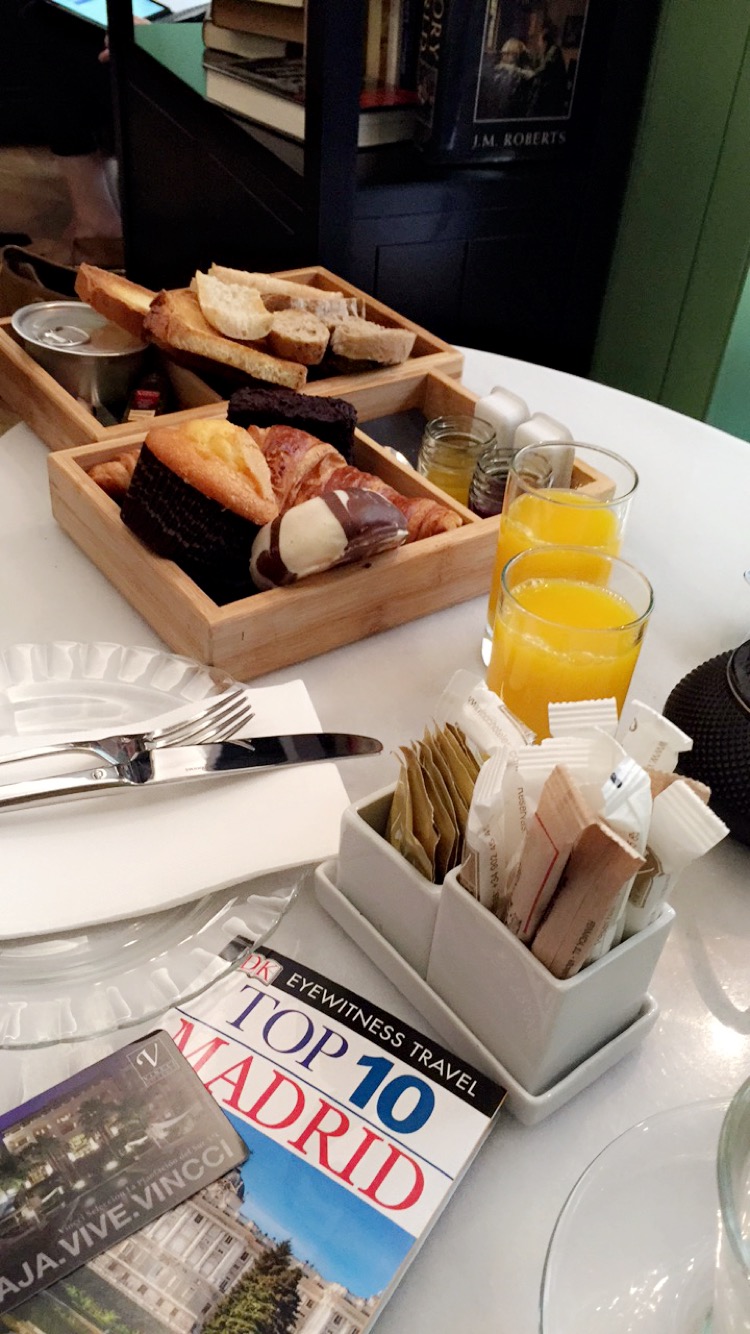 The weather was slightly fresh out so we decided to do a bit of shopping along some of the many shops on Grand Via. I actually purchased some jeans from Zara I was that cold in my shorts (fail).
We ventured into a department store Les Ingles Cortes as it began to rain(not what we had signed up for Spain) and it was here on the 8th floor we found the Gourmet Experience. It was excellent loads of little places to grab a bite to eat or purchase food to take away or just sit on the terrace with a drink. We sat at Quesos Cheeses for a 'Wine Bar Experience'. It was €3 for a glass of wine which came with a snack of Manchego cheese and bread sticks a great pre lunch snack.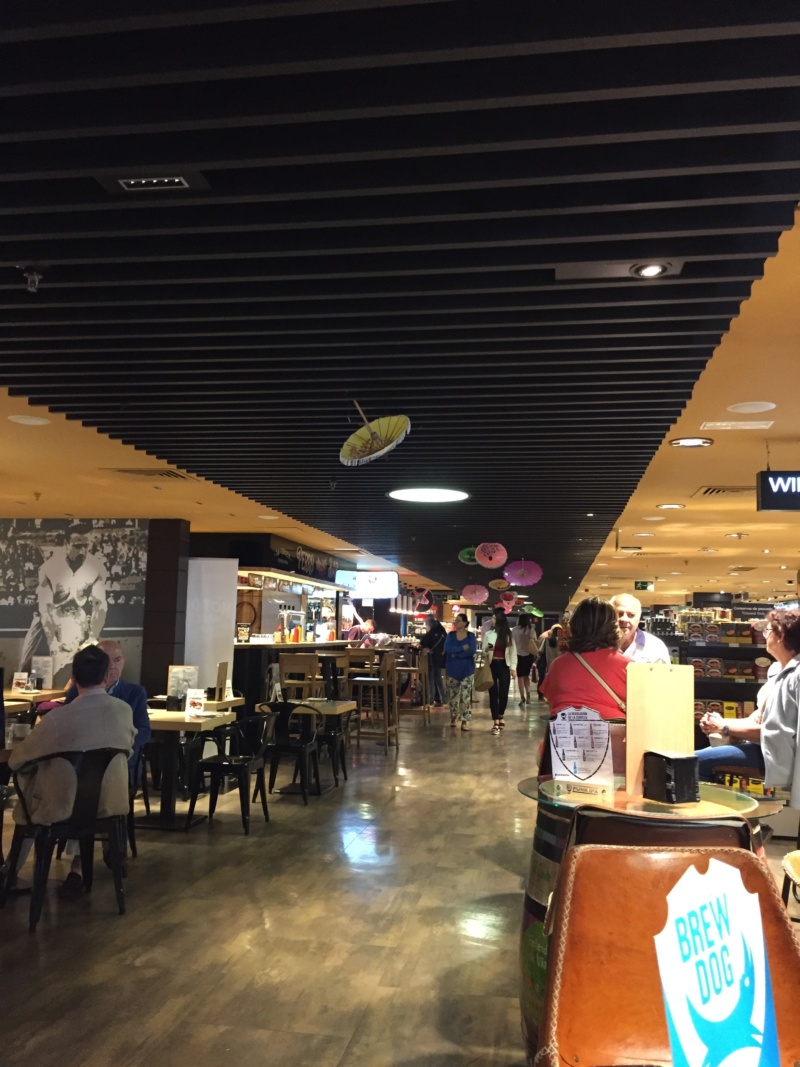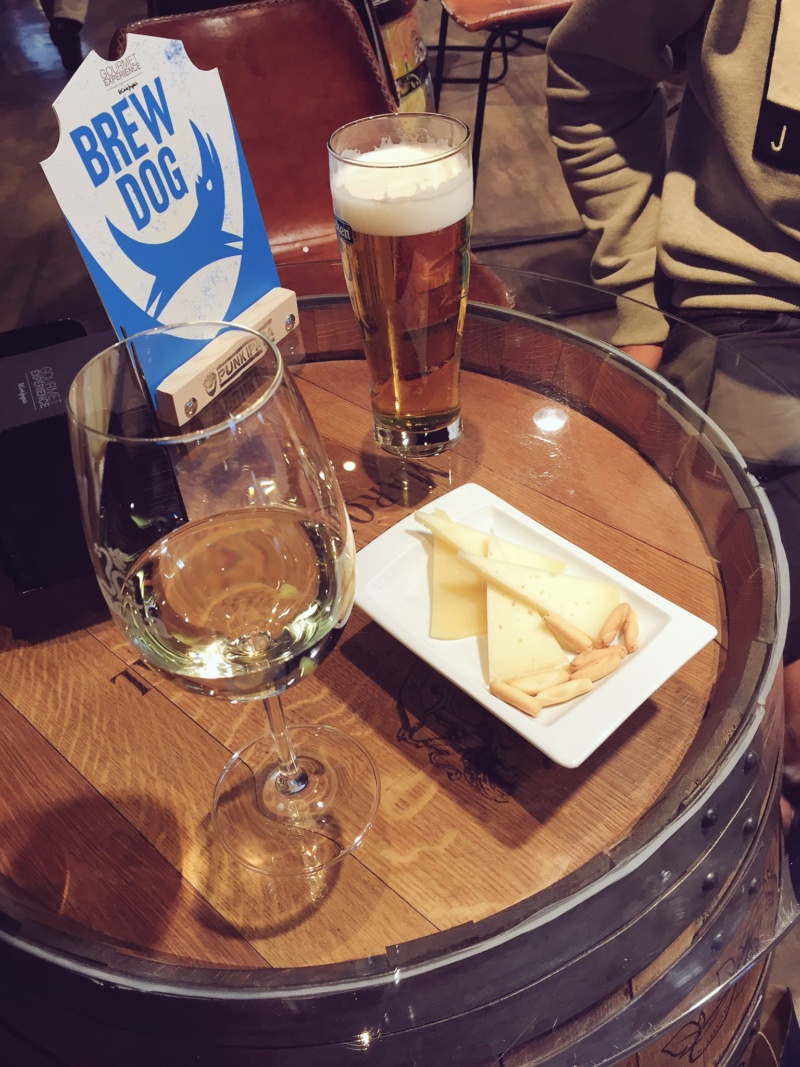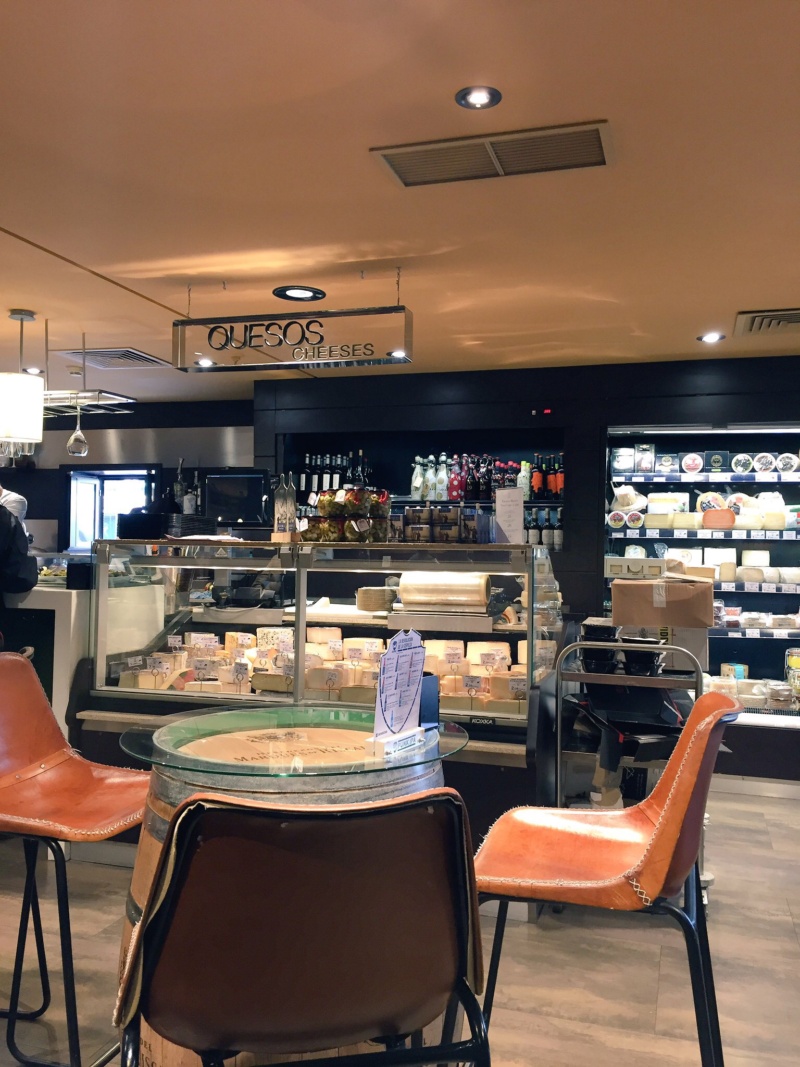 We finished that to go finish our shopping off……. But after around 10 minutes of shopping it began to rain and happened to go into a cafe that was in my guide book Cafe and Tè for a hot drink – chai latte.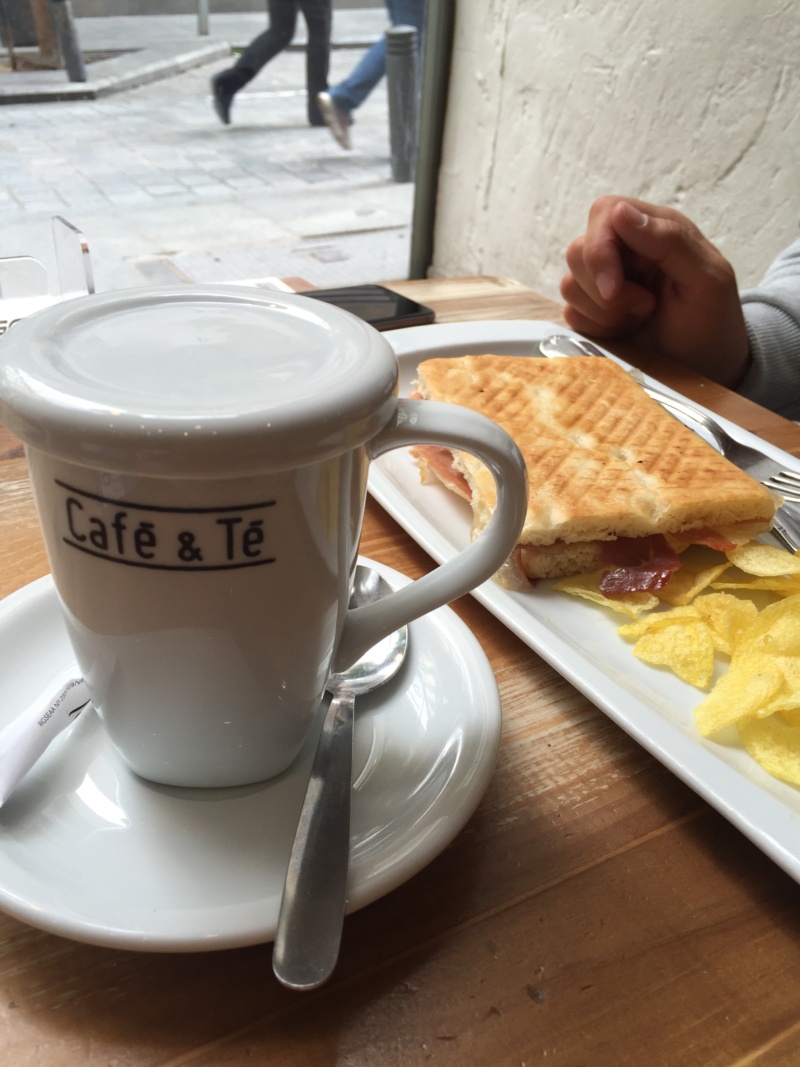 Deciding we needed more food before the Euro's match England vs Wales we headed to Museo De Jamon which we had seen the day before. Here you can eat in the restaurant, get a snack from the deli or eat stand at the bar.
We chose at the bar, there was a deal of 1 plate from a range of meats and cheeses and 2 beers for €3.90. Choosing Manchego and Jamon (an extra plate) coming to €6.10 – delicious and cheap.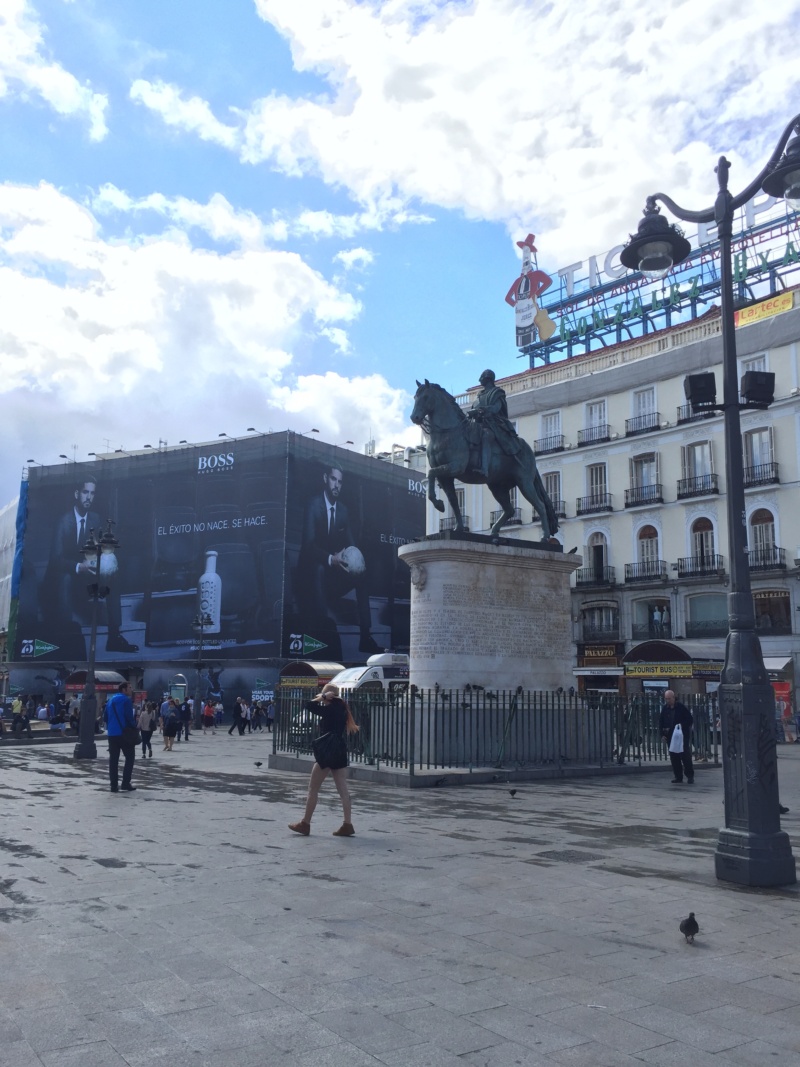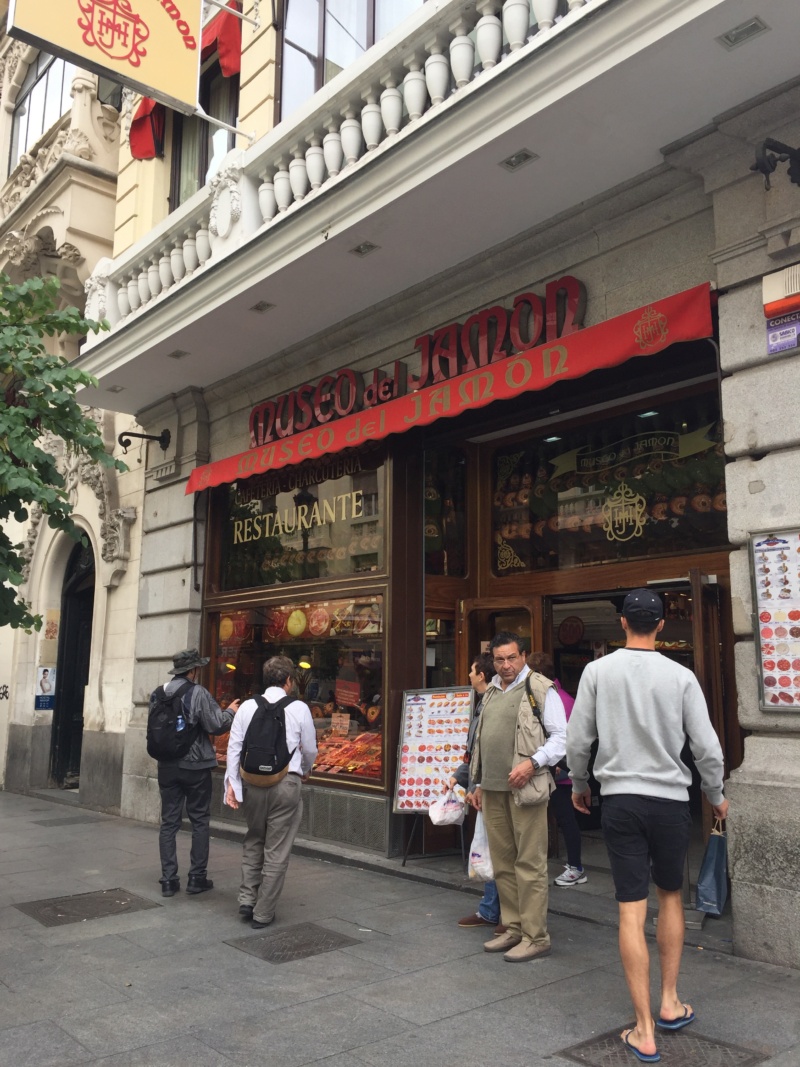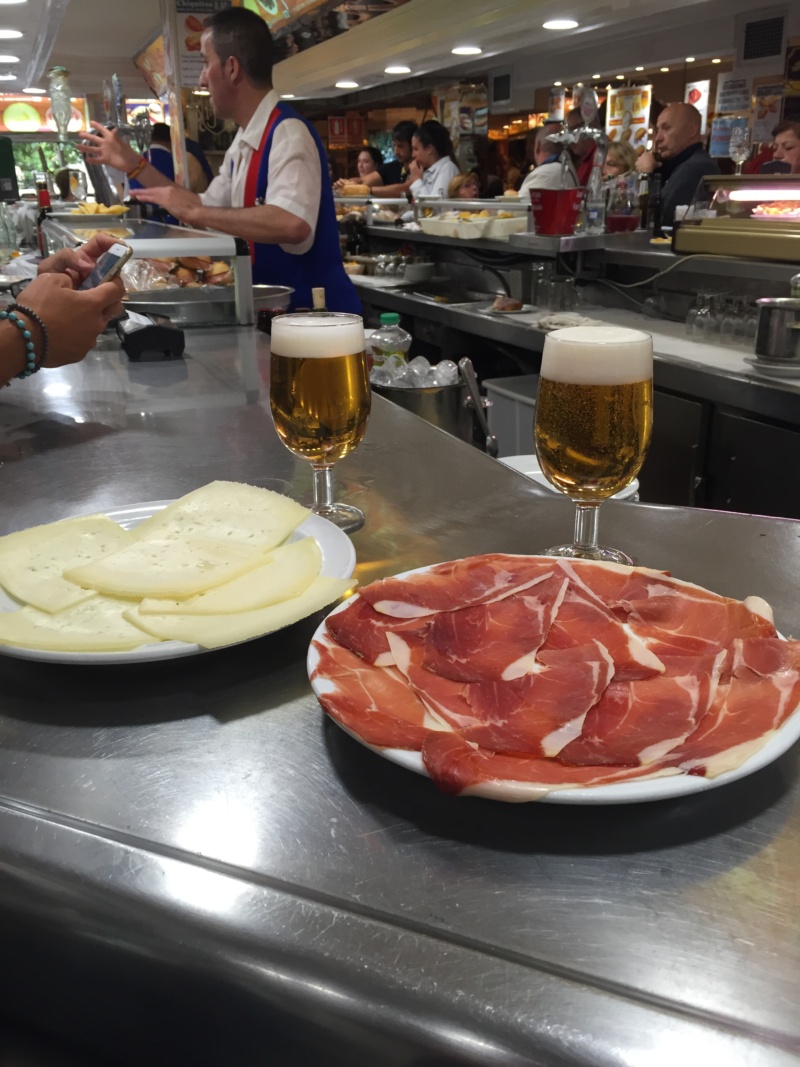 Then went over to the Dubliners Irish pub to watch the England vs Wales Euro's match. (Not my choice but he said it was necessary?)
After the match the sun was finally out and we headed straight back to the hotel. To chill out on the rooftop bar and enjoy the sun for an hour before getting ready.
Evening In Madrid
We treated ourselves to drinks at the hotel before heading out to Majaderitas we had seen earlier in the day for food.
We dined on Bravas, Spanish omelette, Croquetas, calamari and yes more Manchego all delicious and big portions. The restaurant was lovely, very authentic and the walls covered in post-its and notes on the wall from previous diners.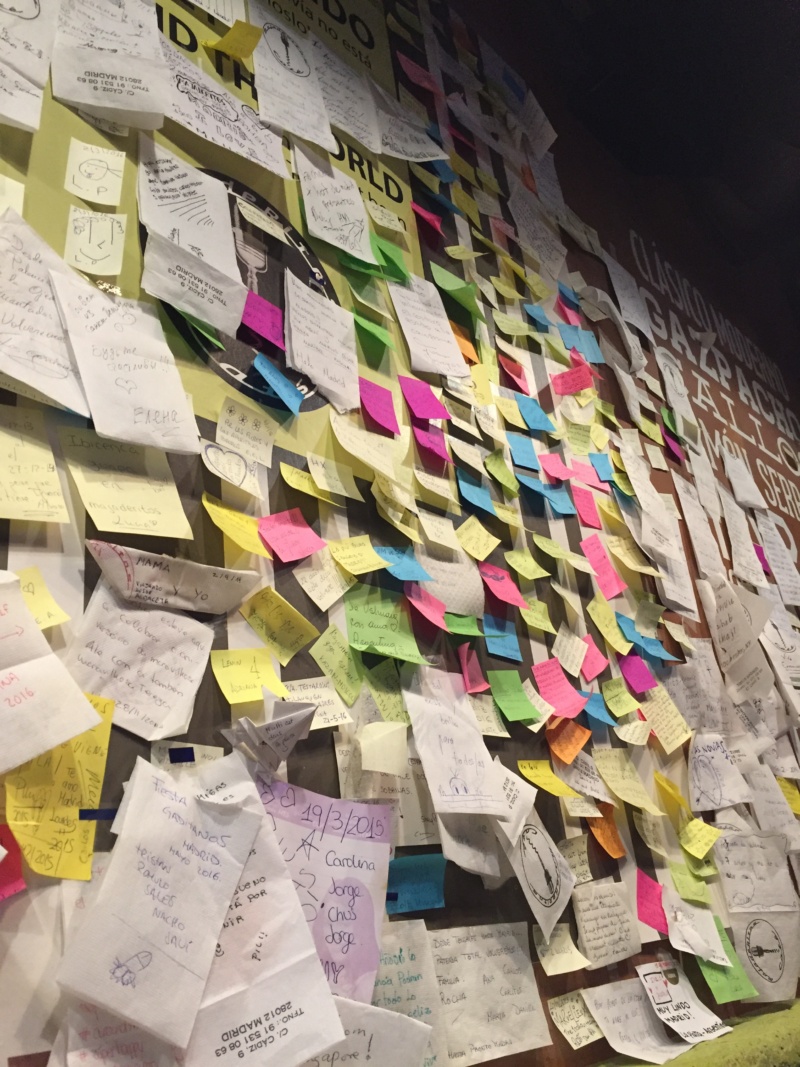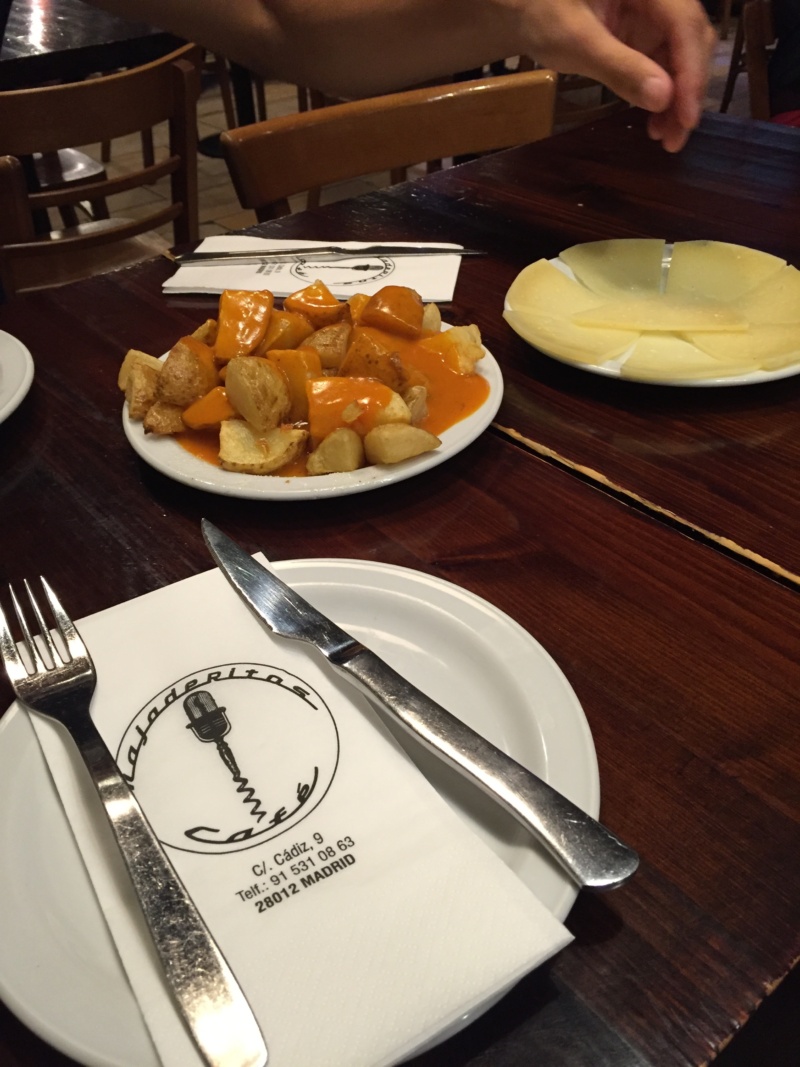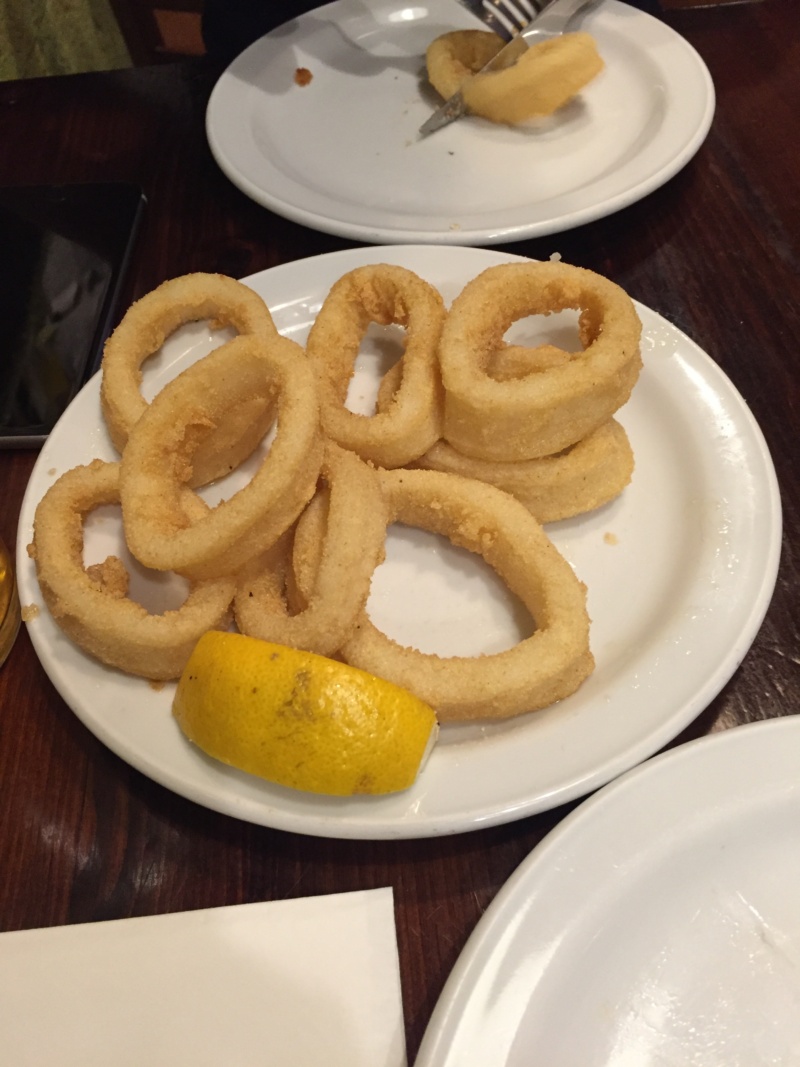 After a lovely meal it was time for more wine… we were on holiday after all!
We called at En Busco Del Tiempo just up the street ahead for a glass of wine accompanied by chorizo and bread! This place is a lovely chilled out bar and restaurant that looks lovely for a meal.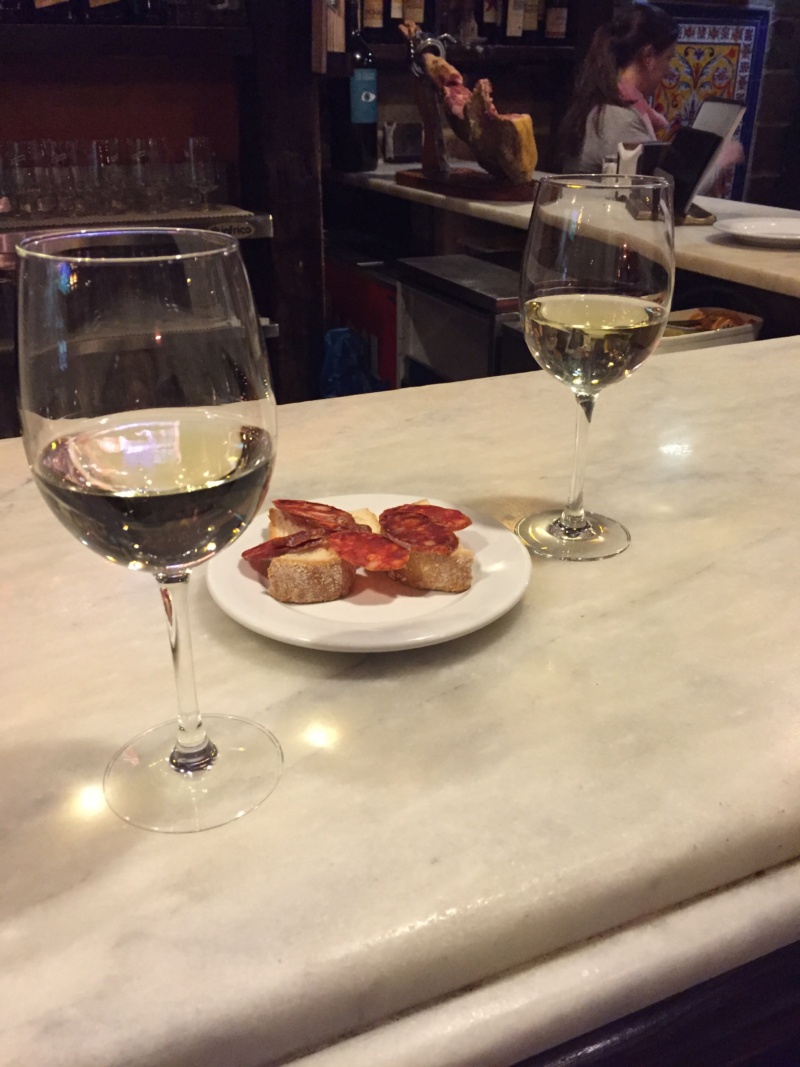 Another must I was told to do whilst in Madrid was to get churros so we visited Chocolateria San Gines for a late night indulgence.
It is open 24 hours a day (wow) and according to reviews a massive tourist trap. We visited at 11pm only had a few people in and we enjoyed our churros massively.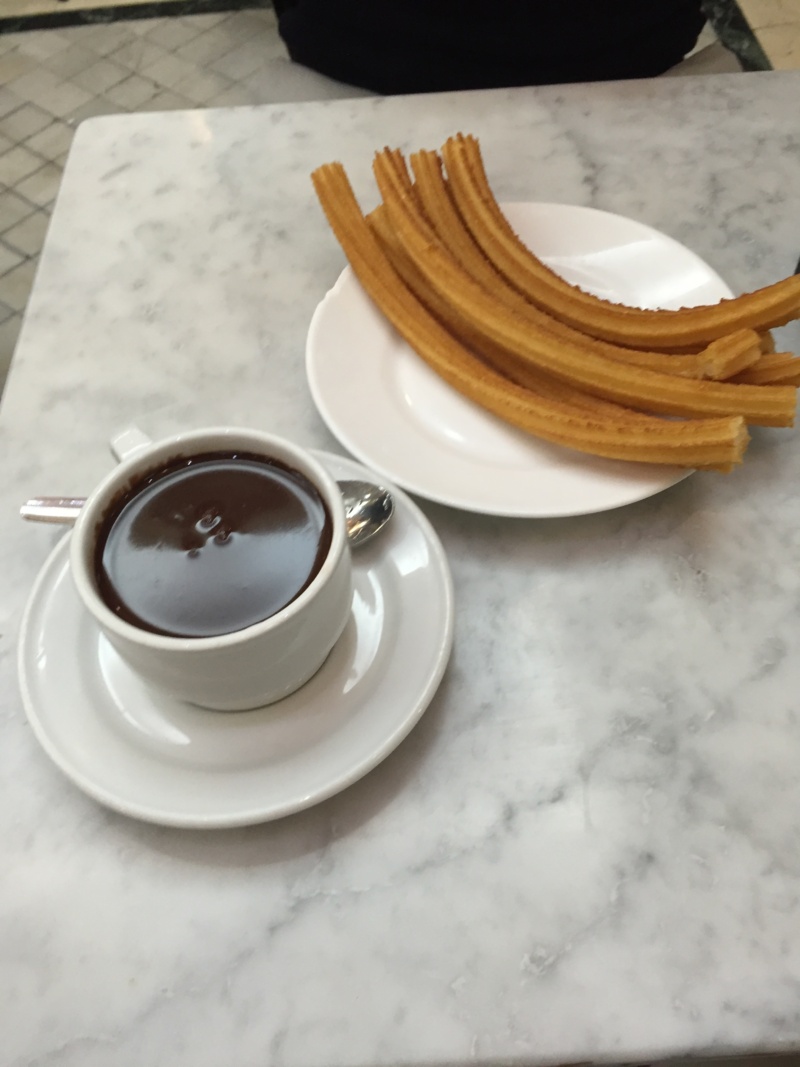 I could not think of a better present to get a travel blogger than a holiday?
I can say that Madrid was incredible – big fan of this city! We ate loads of tapas and drank buckets of wine.. A thoroughly enjoyable birthday in the city.
---
For another Spanish city break idea why not check out my post on Barcelona– 'Summer Break in Barcelona'
---
If you are thinking about heading there this summer I couldn't recommend it enough!! And hoping that you get better weather than us! Happy travels!!
let me know what you thought of my latest post and what you got upto in the city in the comments below I would love to hear about it 🙂
Thanks for reading
Bethan
xox