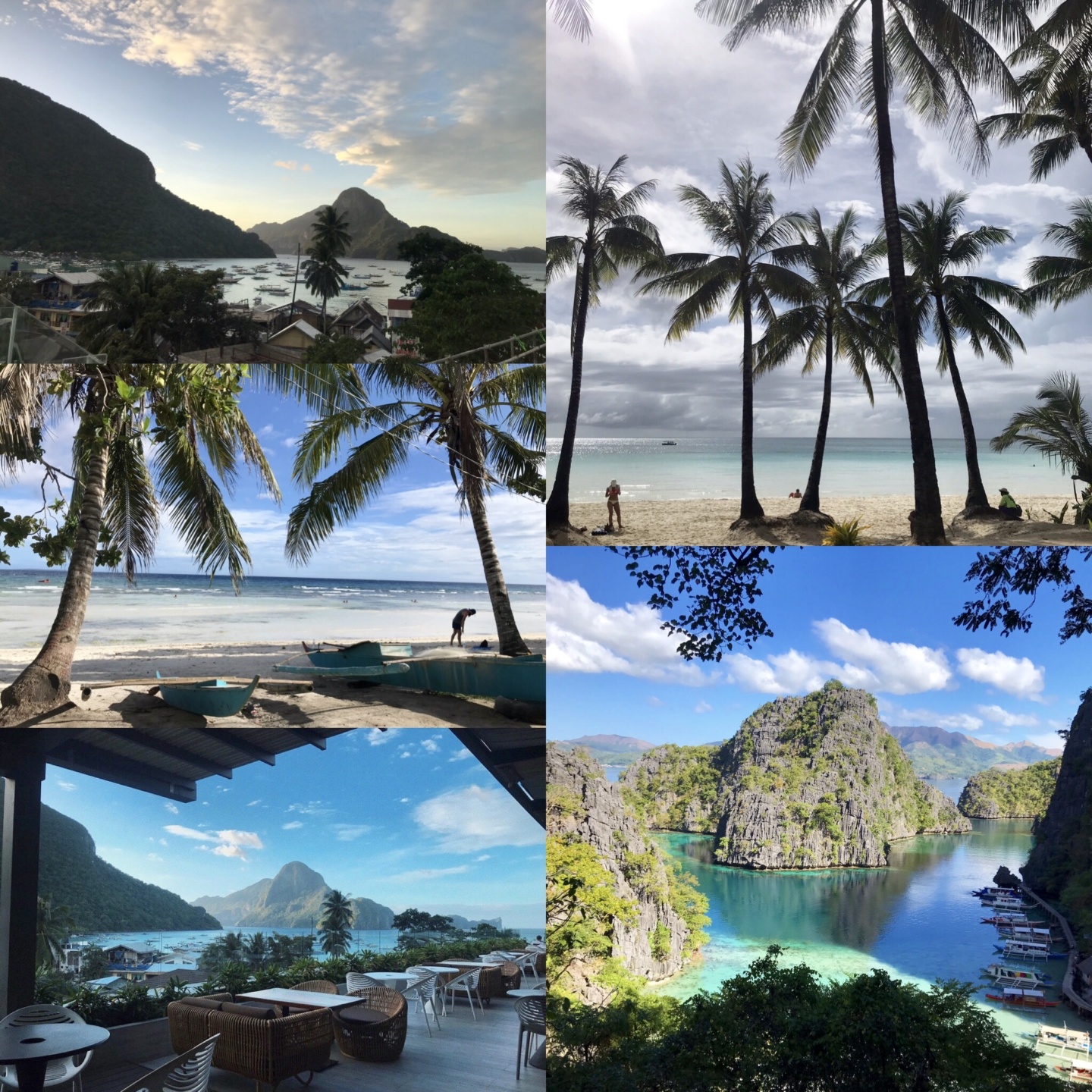 For anyone that follows me on Instagram would have seen that last month we flew on our much awaited trip to the Philippines! A place I have wanted to go to Forever!!! I was so excited to soak up all the sun on some of the worlds most beautiful islands and beaches.
We booked our flights in September after much debate and keeping an eye on flight prices for months.
Our opportunity came when I had an alert on Sky scanner that the flights had dropped (a handy tool for keep an eye on prices of flights to places you want to go I do this a lot) to £460 (Manchester to Cebu).
I didn't need telling me twice they were booked!!I used up all available annual leave, 12 days to be precise that took us from the 1st of December to the 18th of December. This turned into 19 days after a 24 hour delay (yay).
Our Philippines Itinerary around the islands was as follows:
For just over two weeks we travelled the Philippines visiting five islands in total. Also seeing as much around them on as many boat trips as we could fit in. We wanted to feel like the were not just chasing round the whole time and had time to relax and enjoy.
It felt nice and relaxing and felt like we did a lot too. The best of both worlds.
Hong Kong – One Day
Cebu – Three Days
Bohol – A Day Trip
Boracay – Three Days
El Nido – Four Days
Coron – Four Days
[intergeo id="AMwkDN"][/intergeo]
Manchester to Hong Kong – A Day
Here we took advantage of a 9 hour lay over to explore a bit of Hong Kong. We had previously debated this, but I wanted to to spend all available time beaching. This was the perfect compromise! We got to see a flying tour of the city which I really enjoyed and will 100% be returning to Hong Kong.
Layover | 9 Hours in Hong Kong
Cebu, Mactan – Three Day
Our first stop in the Philippines was Mactan, Cebu. We decided to stay here after our long journey rather than moving on straight away. Here we visited markets, explored Mactan and loved every second in our hotel. This also made it perfect as a jump off point to other areas on Cebu if you are exploring more of the island. As we were flying out of Cebu fairly quickly after we had to prioritise where we wanted to go. In the end we chose to stay on Mactan and take a trip to Bohol whilst there.
Other wise we would have headed South to Oslob or Moalboal or alternatively to the North to Bantayan or Malapascua island.
Philippines | Three Days in Cebu
Bohol – Day Trip
As I said we took a day trip to Bohol. For us it was the perfect compromise, we loved every bit we saw of the island. It is only a 2 hour boat ride from Cebu city and you are in the lovely Bohol with lots to see and do. I was initially put off staying in Bohol with some things I read online whilst researching but I wish I did not listen. We picked up a tuk tuk and saw as many sights as we could in the day ending at the most beautiful quiet beach.
Philippines | A Day Trip to Bohol

Boracay – Three Days
The minute you arrive on Boracay you see why white beach is one of the most famous beaches in the world. It's spectacular powder white sand and clear blue water I instantly knew I was going to love it there. The island has just been shut for 6 months and was under renovation, work is currently still in progress in the middle of the island but the beaches have been restored back to pristine. We spent three days exploring beaches on the island and loving island life.
Philippines | Three Days in Boracay
El Nido – Four Days
This was by far one of my favourite stops on our trip. It had a real island feel of it as soon as we stepped off the plane. The town somewhat reminded me of being back in Thailand. We spent our days exploring the island or on boat trips exploring nearby islands and beaches. We had an amazing view over El Nido from the perfect breakfast spot from our hotel. El Nido was a Highlight of our trip and I would love to return some day.
Philippines | Four Days in El Nido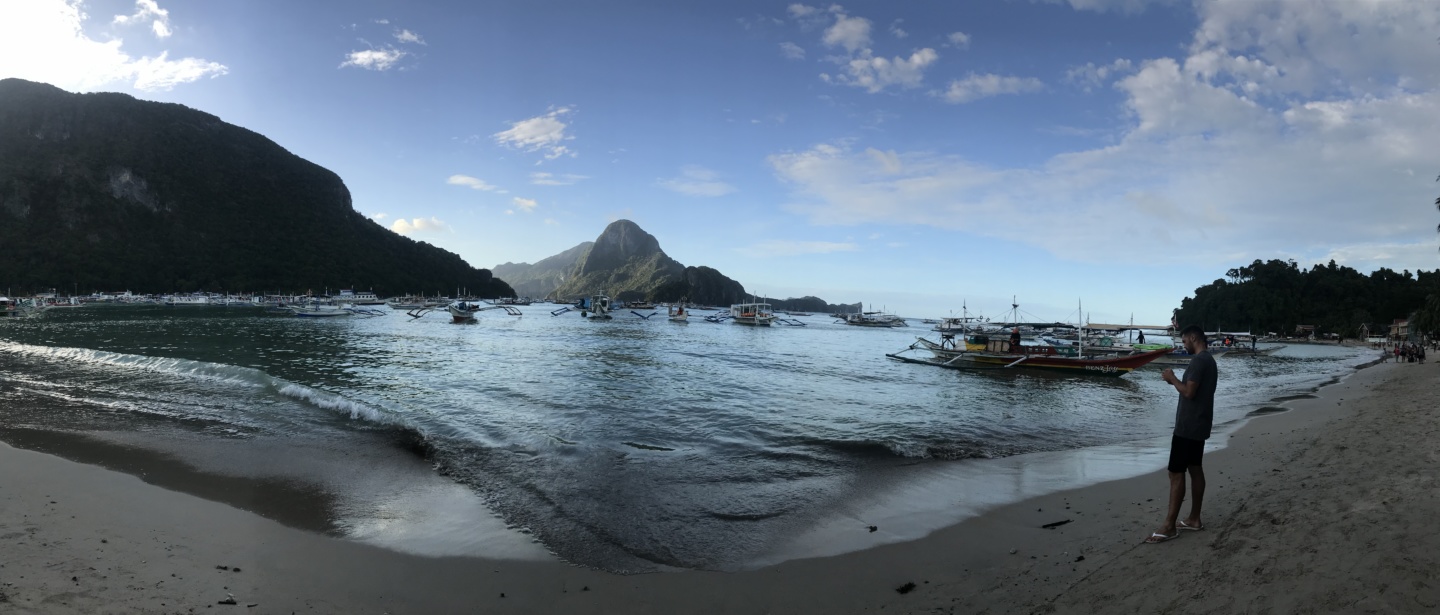 Coron – Four Days
Our last stop in the Philippines was in Coron known one of the most beautiful spots in the Philippines. We had some incredible days here boat tripping around the neighbouring islands. There is so much to see and do here your days and jam packed with boat trips starting early until late depending on your package booked.
Philippines | Four Days in Coron
More Time?
If you have more time I would recommend seeing more of Cebu– South to Oslob or Moalboal or alternatively to the North to Bantayan or Malapascua island.
Siargao– East of Cebu is more of a quieter off the beaten track for now.
Or seeing more of the beautiful Palawan visiting Puerto Princesa, Port Barton and Balabac. (I would definitely do this as I loved Palawan).
Thoughts on the Philippines
The Philippines totally lived up to my expectations I enjoyed every second of being there. At times it was hard work especially in the planning phase with working out the best way to do things. The organising of boats and planes on days when they actually travel was the hardest. I will share a post on this later, as well as individual posts on each place we ventured to.
For now that was our Philippines Itinerary!

Have you been to the Philippines where did you get to? and what were your best bits? (let me know in the comments below I would love to hear about it)
Thank you for reading

Bethan
xox