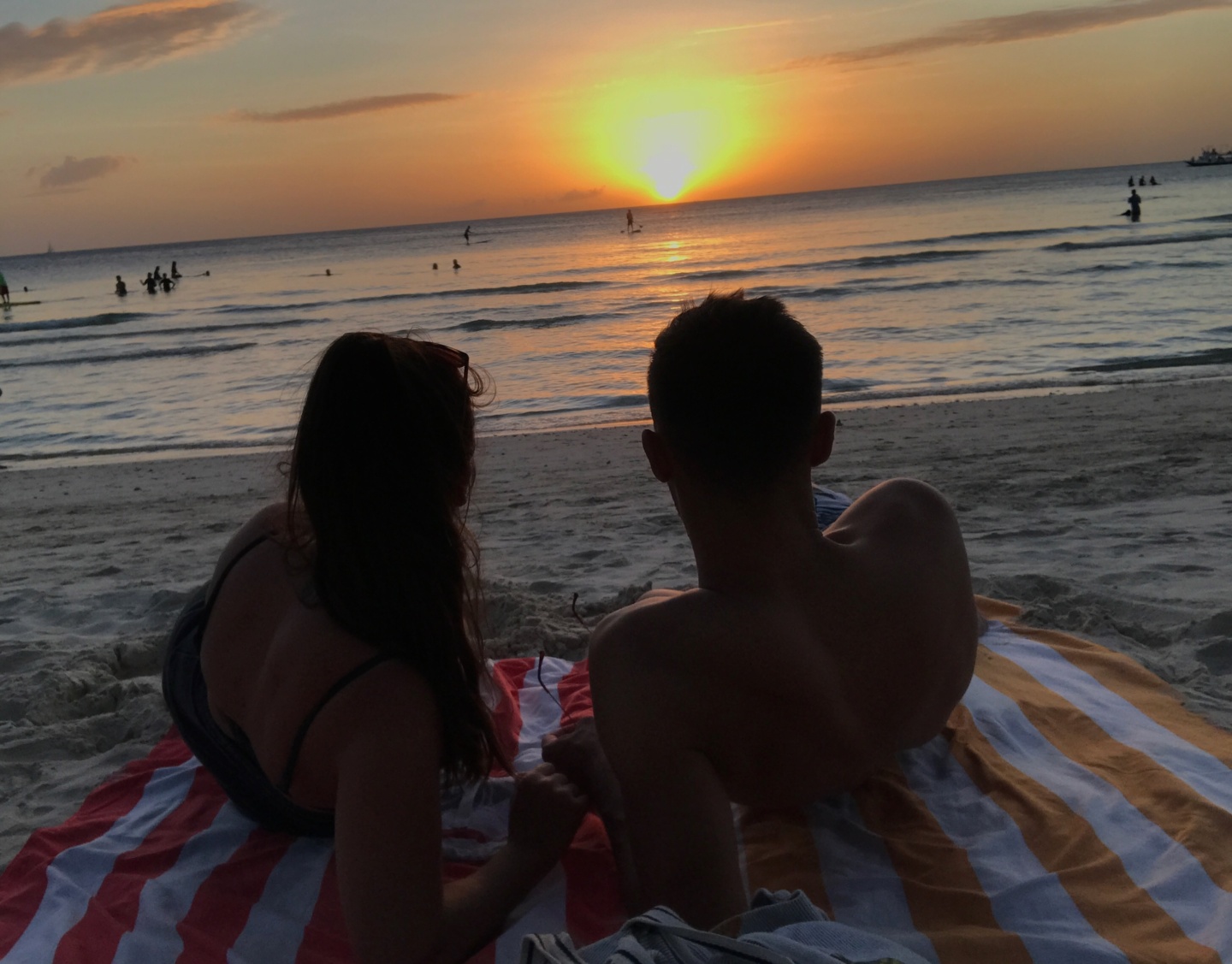 After three days in Cebu and a brief day trip to Bohol it was time we moved onto the next leg of our journey… Boracay!

Getting to Boracay From Cebu
A Grab taxi (like Asia's Uber) to the Airport from the hotel on Mactan was only 200baht. Quickly though the airport and smooth boarding with AirAsia. The flight was only 40 minutes from Mactan to Boracay. Excess baggage as we were over by 1.6kg cost 700baht (£16).
Our flight with AirAsia was prompt and would fly with them again.
We prebooked all internal flights Cebu to Boracay was £19 each plus bags (in the AirAsia sale). I had read lots about flight and getting booked up as they only go certain times and days. Booking this ahead made it easier to ensure we had enough time in each place and we did our itinerary the right way. I know lots of people book flight ½ days before but only if you are more flexible with times as flights aren't always running.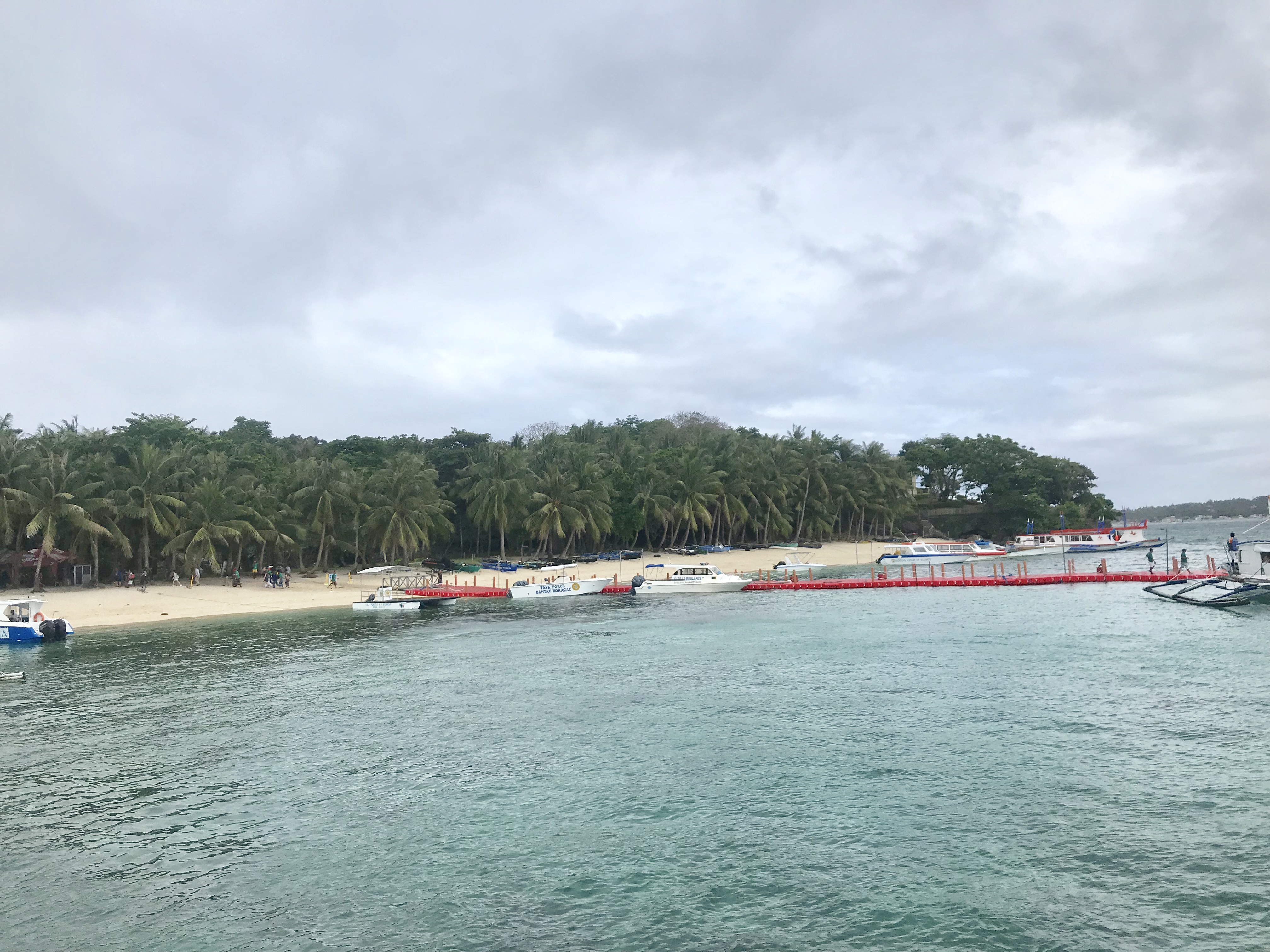 Arriving into Caticlan Airport, it is a very small hanger. From here we bought a pre pay sim card, very cheap. I can't remember the exact price maybe £5-7.
Before we left I had prebooked transfers with My Boracay Guide, this just seemed easier than sorting the journey ourselves. It cost £11 per person per way. In my opinion I thought it worth it to take the stress out of it as there is lots of stops.
My Boracay guide picked us up from the airport, took us to the port, got us on the boat and transferred us to the hotel.
During this process there was lots of tip requests, by the end this got very annoying by the end.
Our Hotel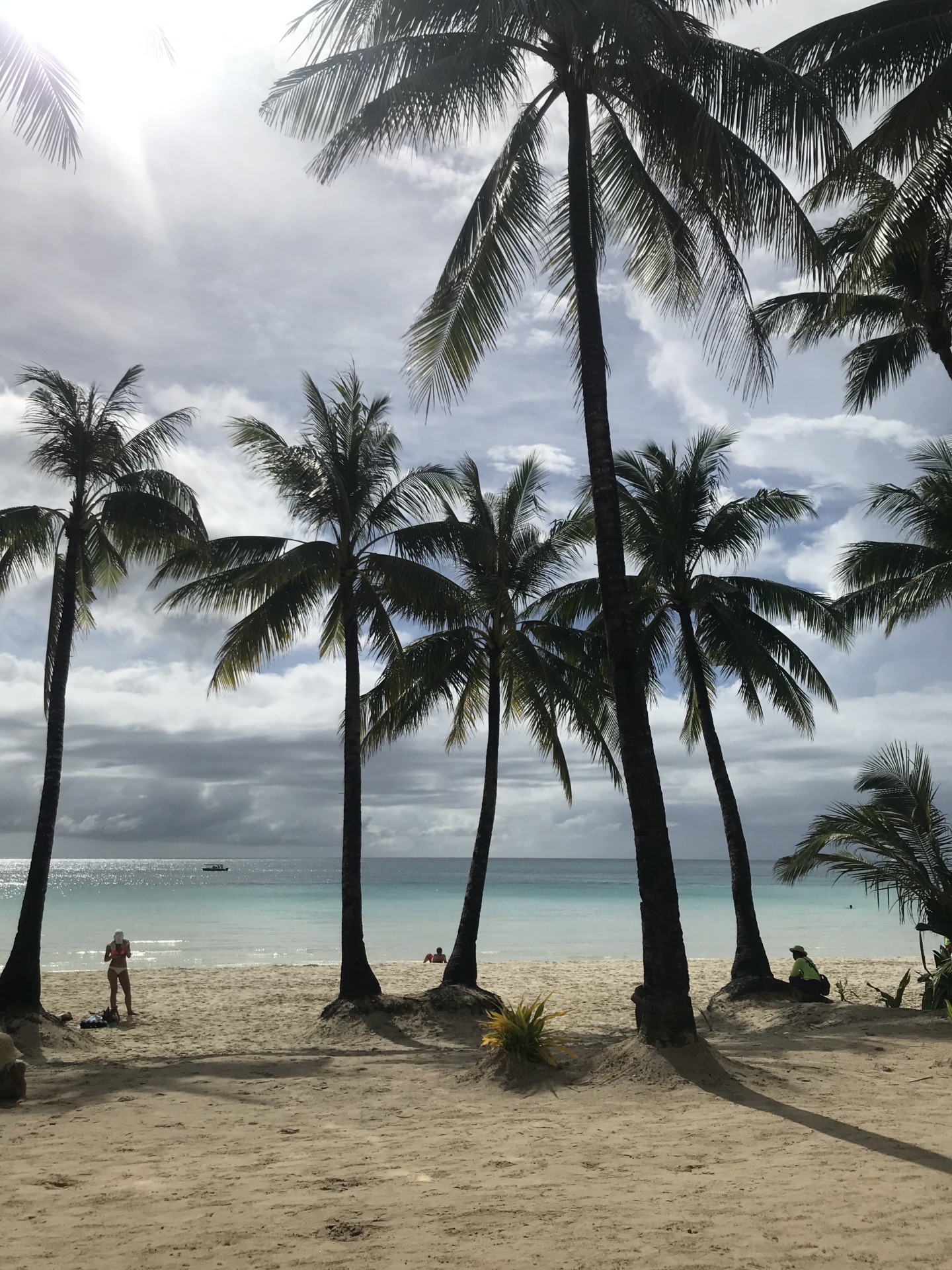 For the next three days we stayed at The District. The property is a modern boutique resort Located on right on white beach at station 2, 150 yards to the famous D'Mall Boracay.
The hotel has a small pool, we did not spend an time here as white beach is located right out front.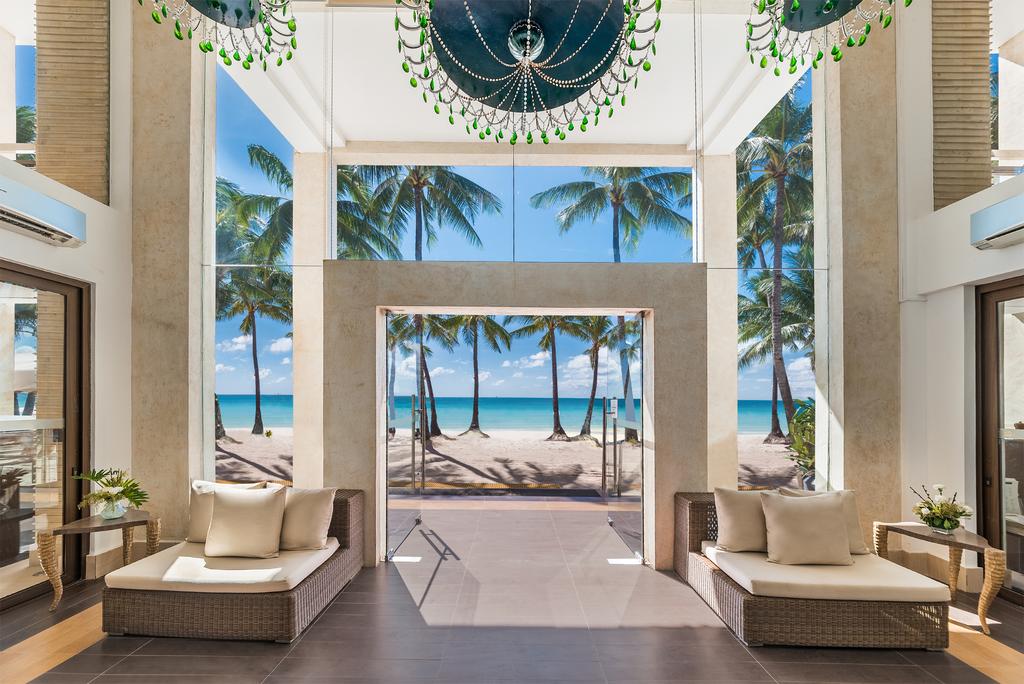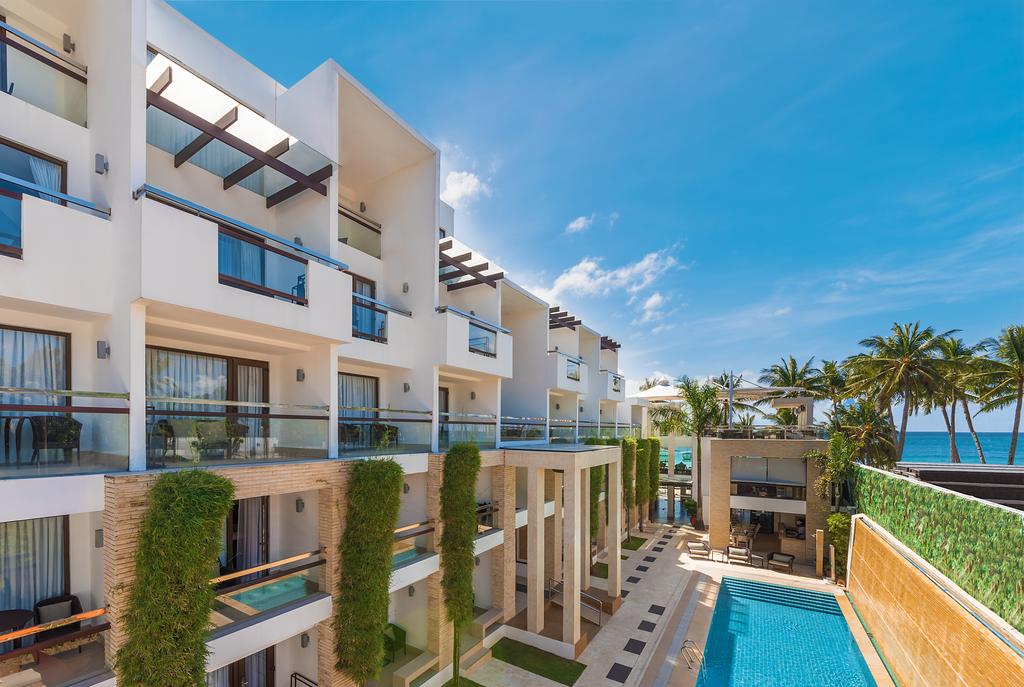 Our room was lovely, one of the biggest we had in the Philippines. Complete with a really comfy bed and a powerful shower. Ideal for what we needed during our stay. Each day we got fresh glass bottles of water and biscuits.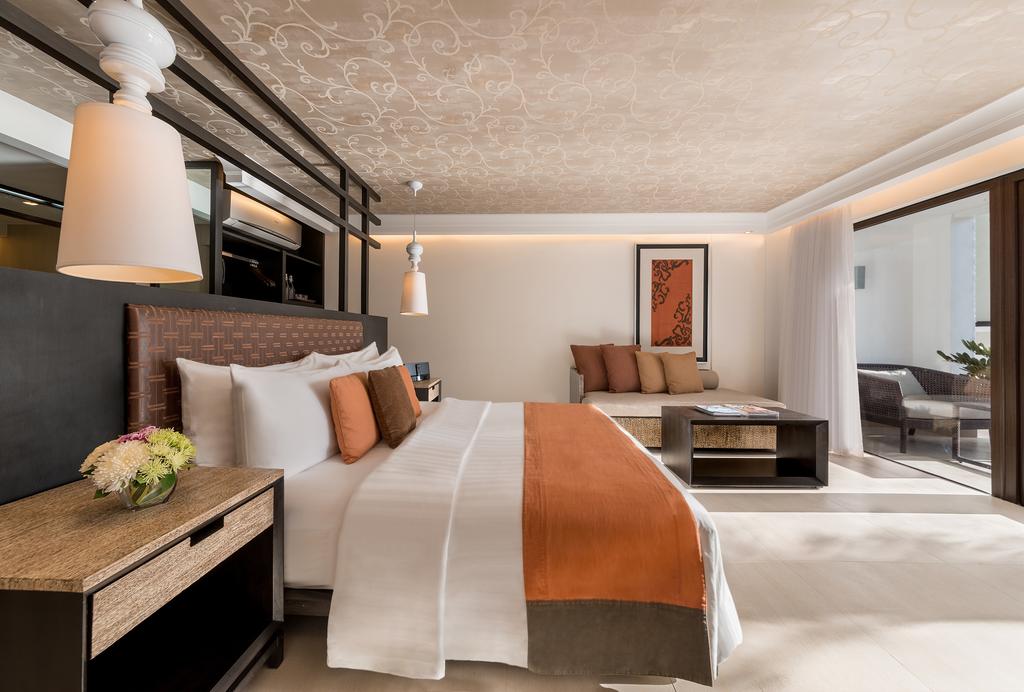 Unfortunately Station 2 does not allow sunbeds on the beach anymore, after the re-opening of the island, but this is no fault of The District.
The location of the hotel is the prefect jumping off point to explore more of the island.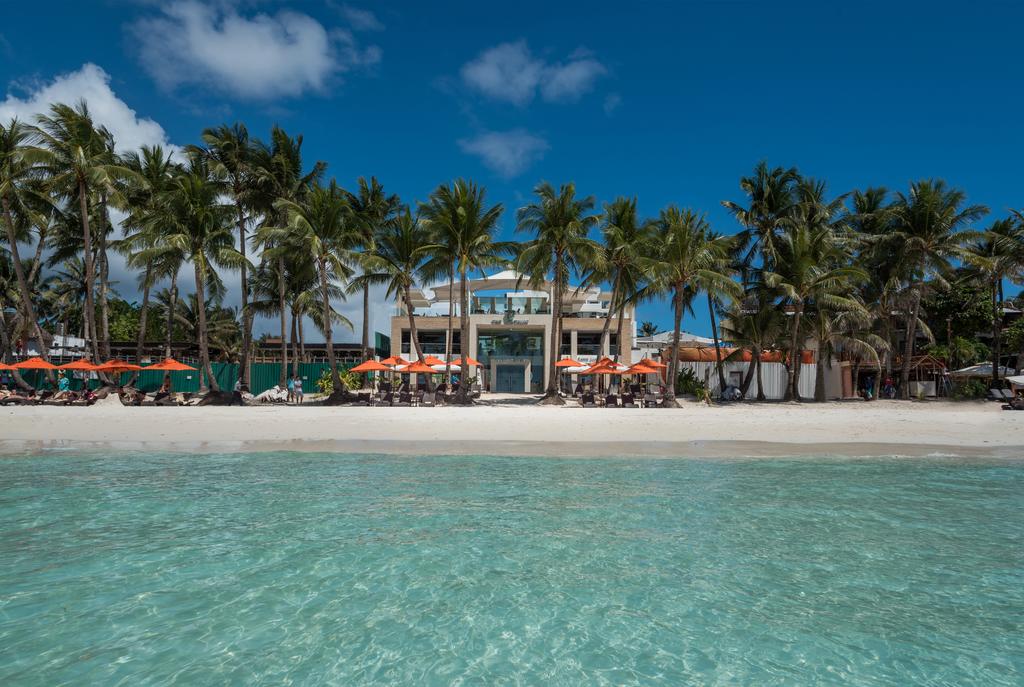 It seems I did not take any pictures of the hotel, just the beach oops!!
Day One – Hello Boracay
After a quick change and freshen up we headed out into Paradise…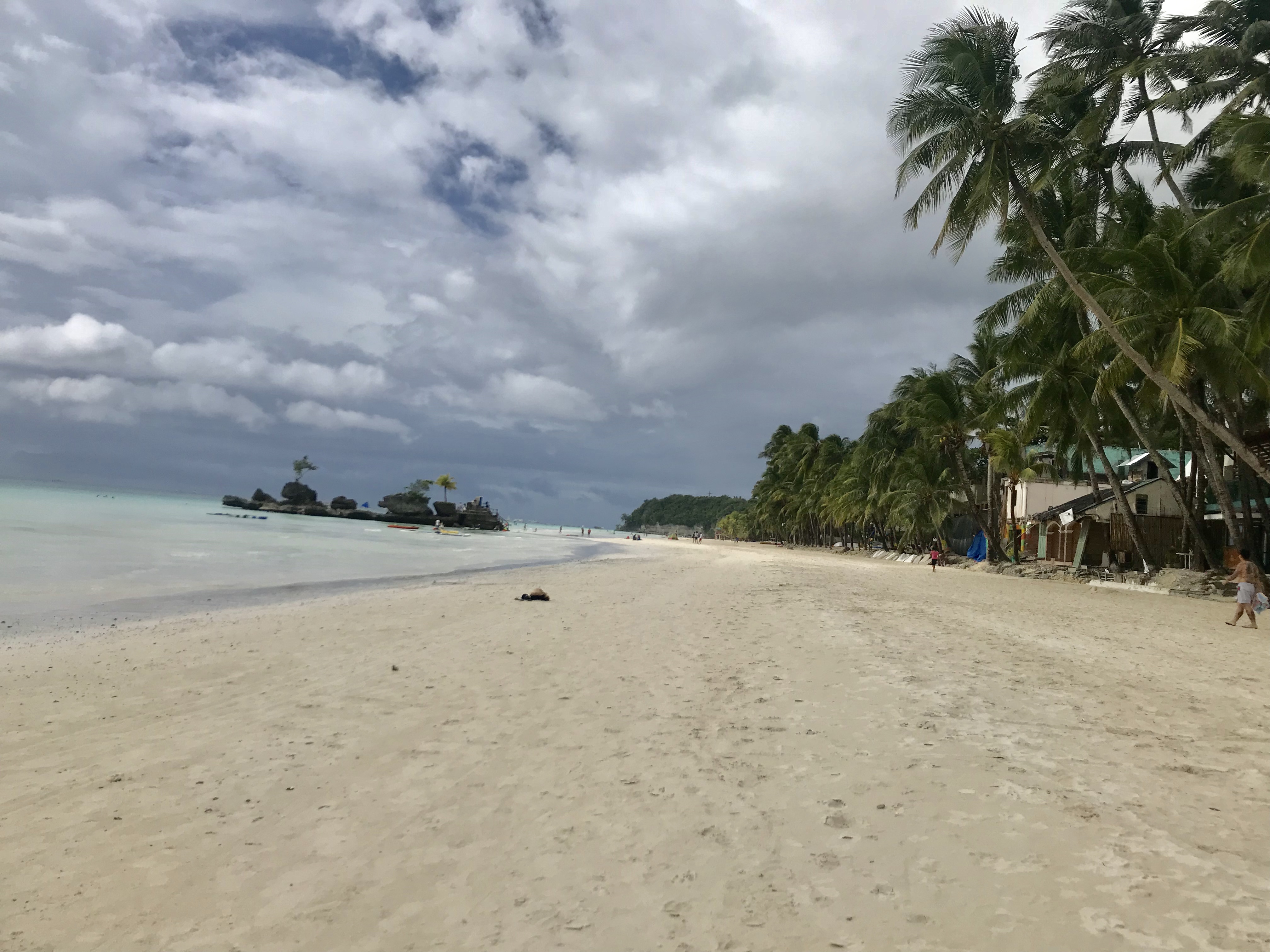 We wandered up white beach admiring the powder white sand and crystal clear water. We stopped at the White House hotel for a quick drink, and ended up staying for lots as the rain came.
Happy hour here is 7-7, the best we found!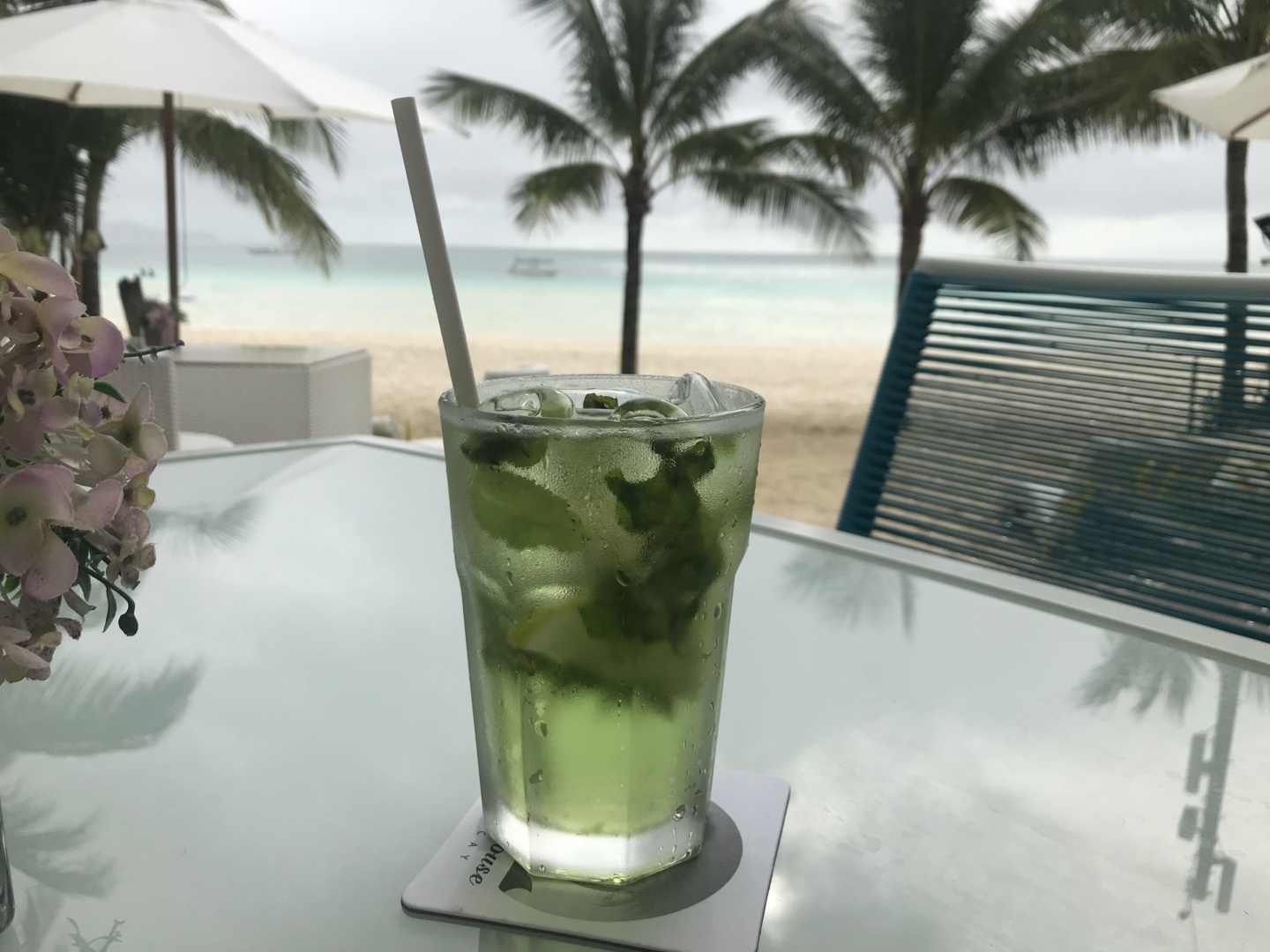 I had researched places to eat in the evenings, I had read good things about The Pig Out Bistro. It does not look like much from the outside but is a cool place with lovely decor. Service was good and I really enjoyed my food, I had read good things about their burgers and it did not disappoint. They also serve craft beer too for a change.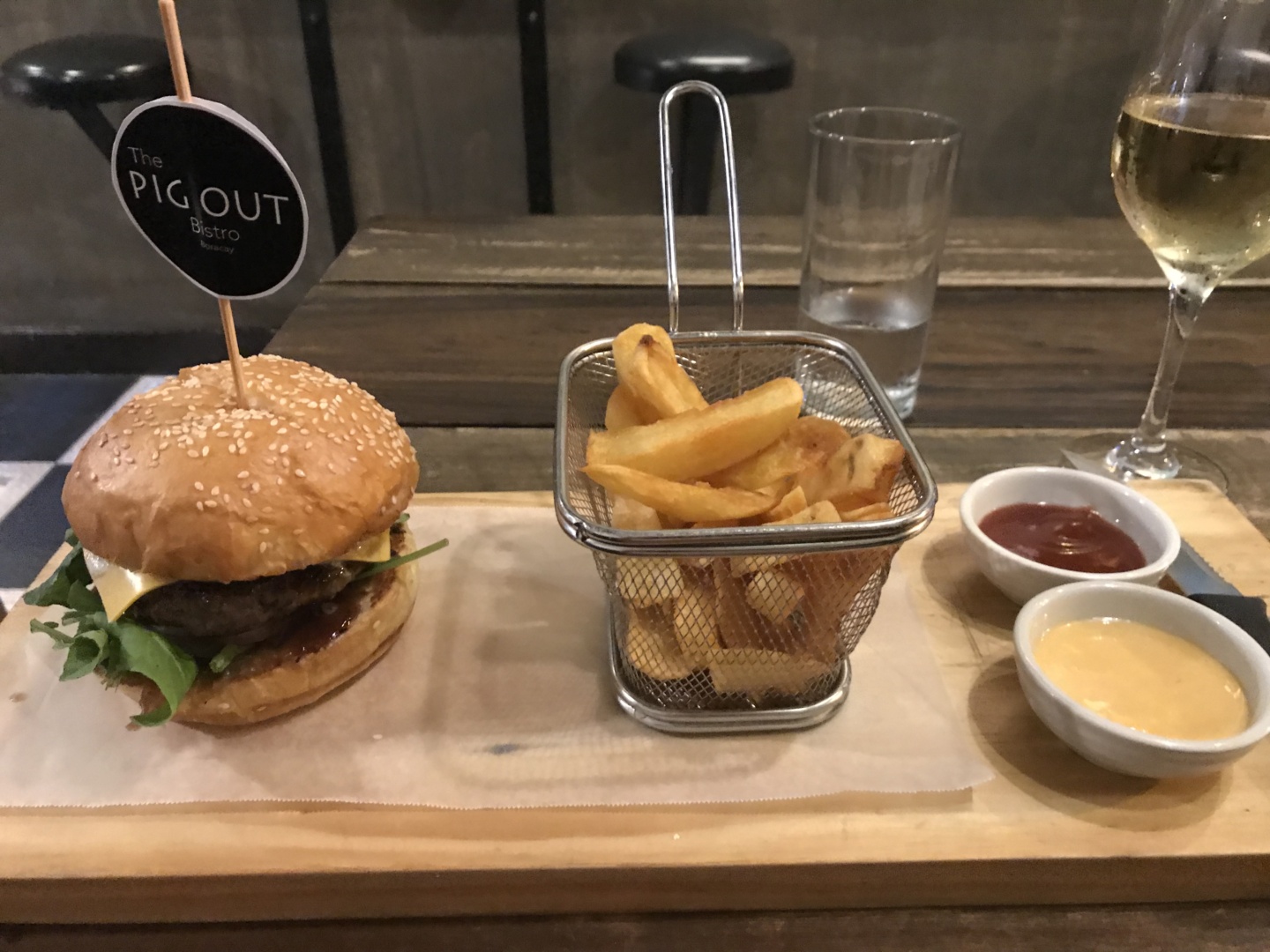 After we went to the beach for beers along the beach to end the evening.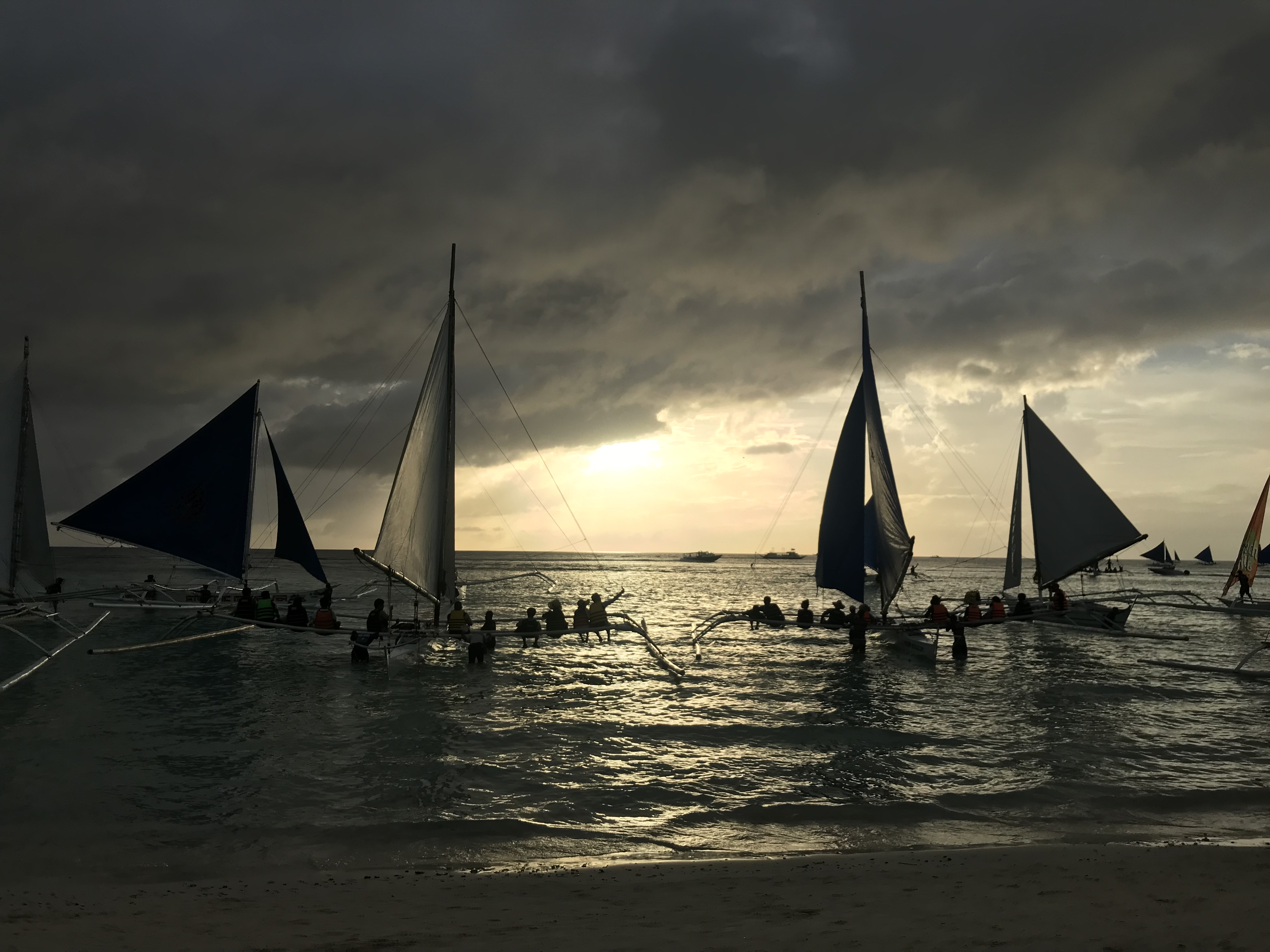 Day Two – Lazy Beach Days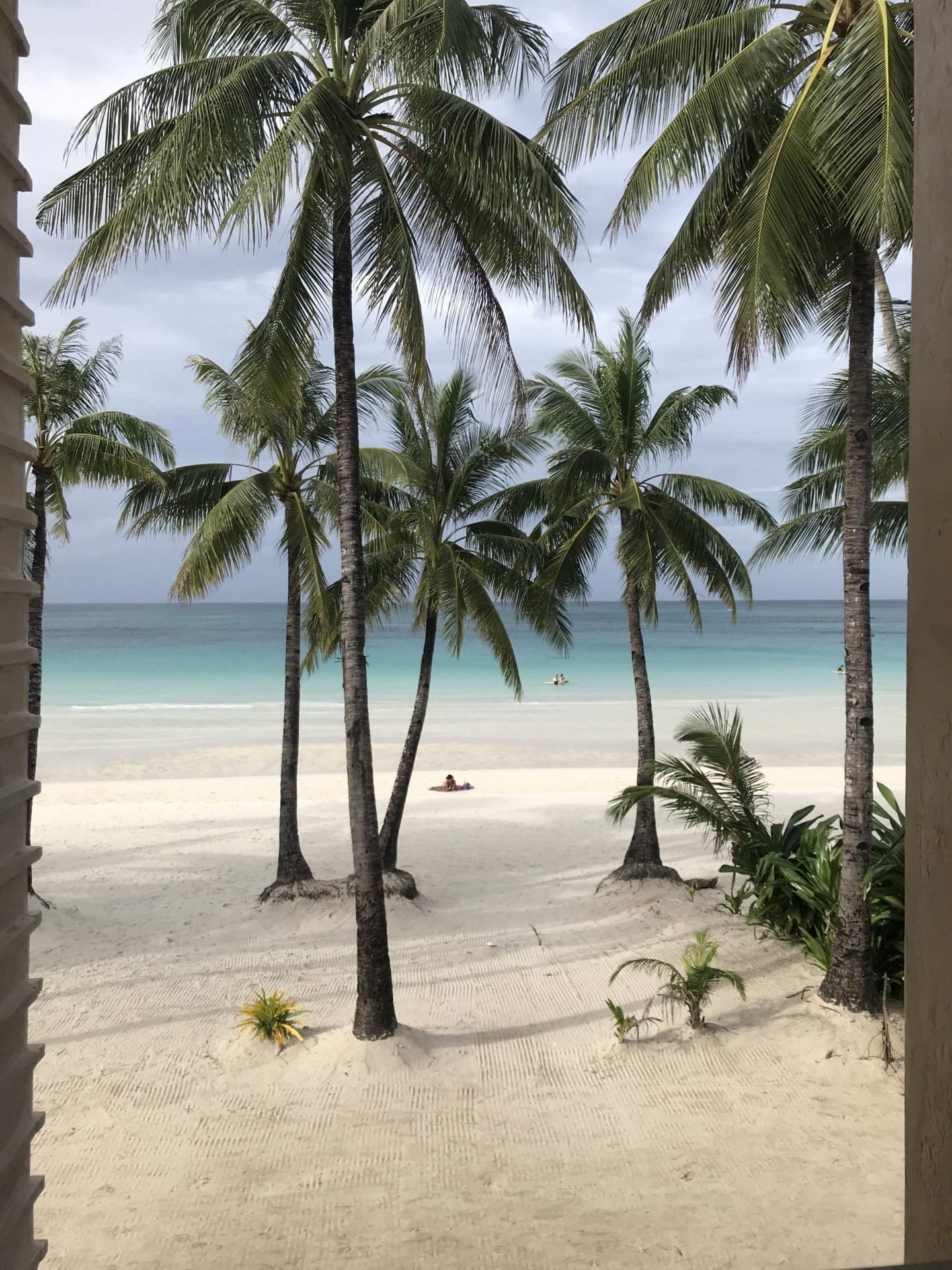 Our morning started at the gym, then breakfast on the terrace at the hotel. The view over white beach was incredible, I do not think a picture could do it justice.

We spent the day relaxing on white beach, every now and again walking down the powder white beach and bobbing in to the crystal clear water.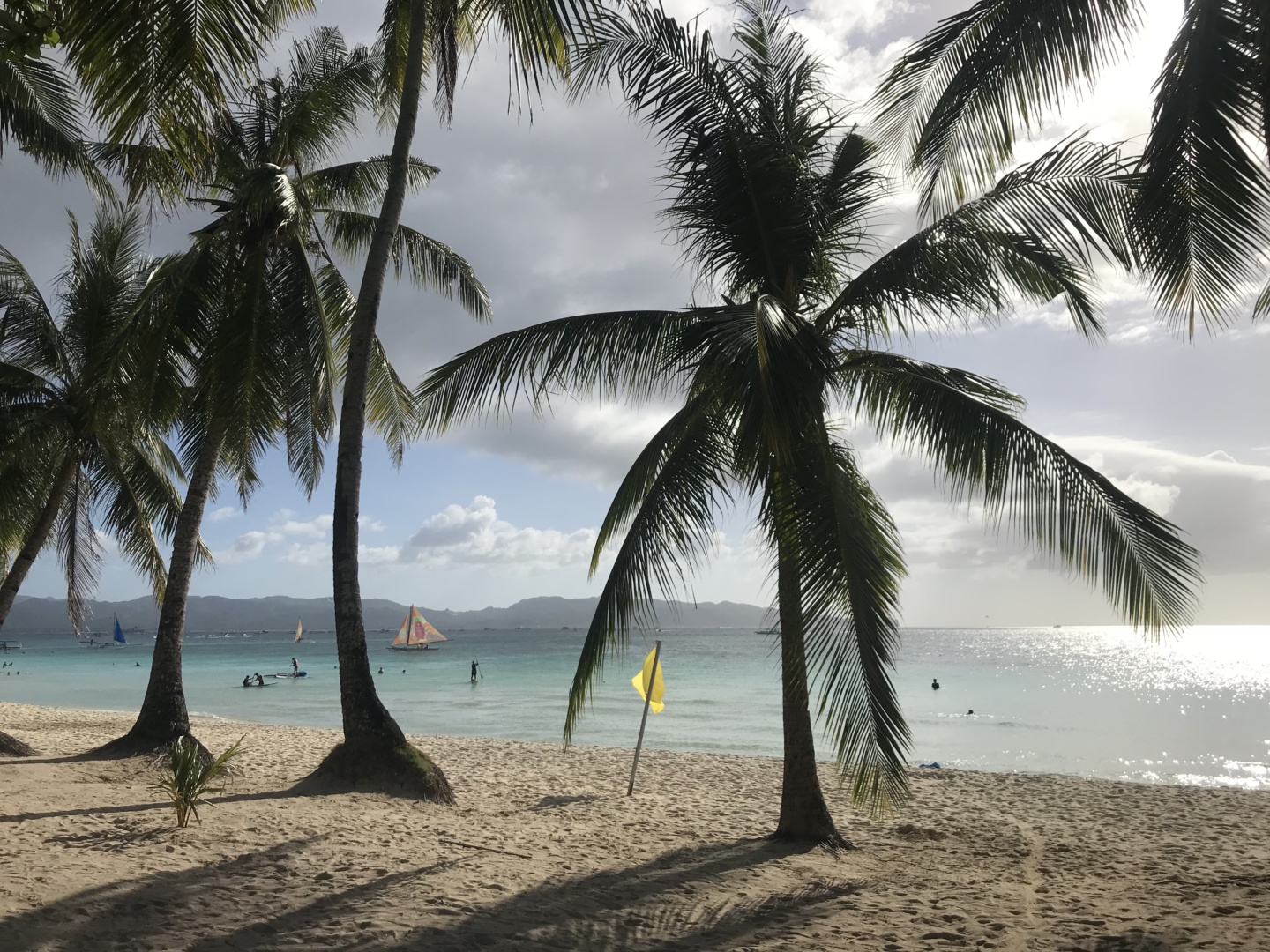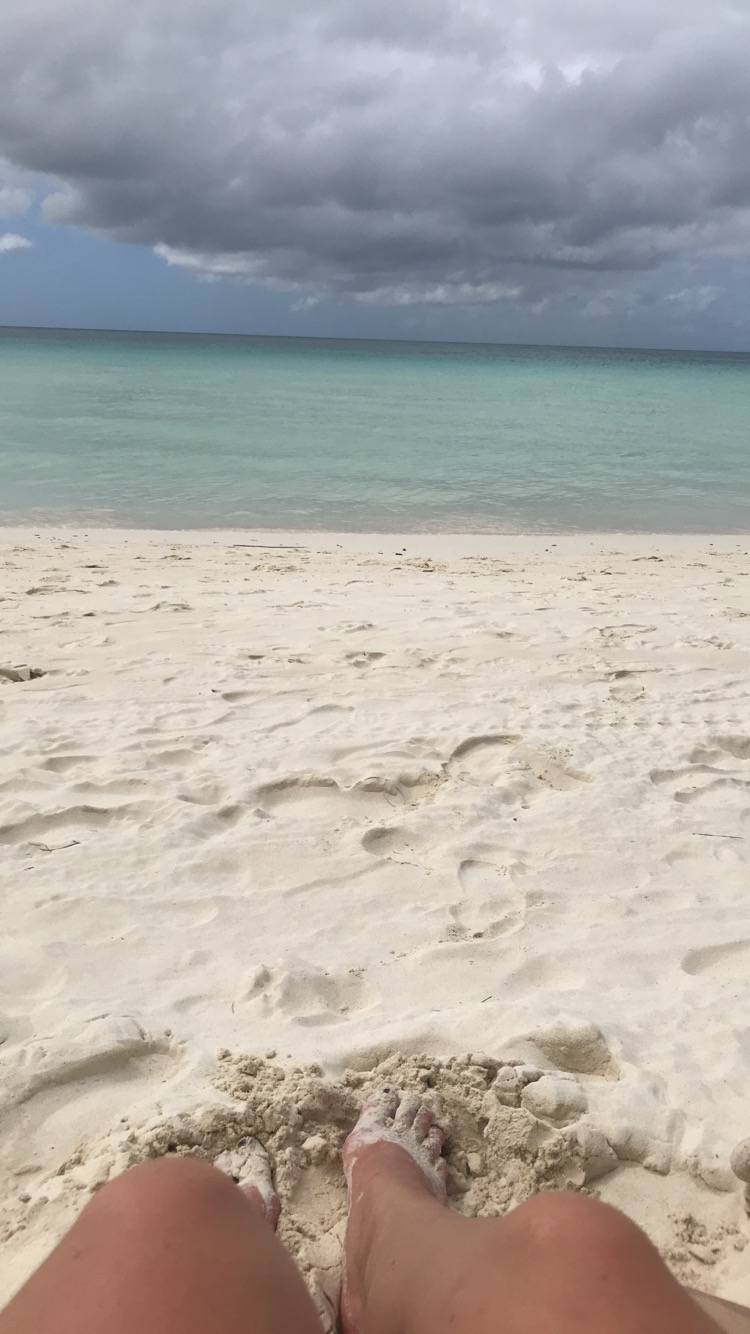 In the afternoon we explored what was along white beach and went for lunch at Sunnyside Cafe. Located in station 3, offering all day breakfast and comfort food. The Adodo bowl was amazing.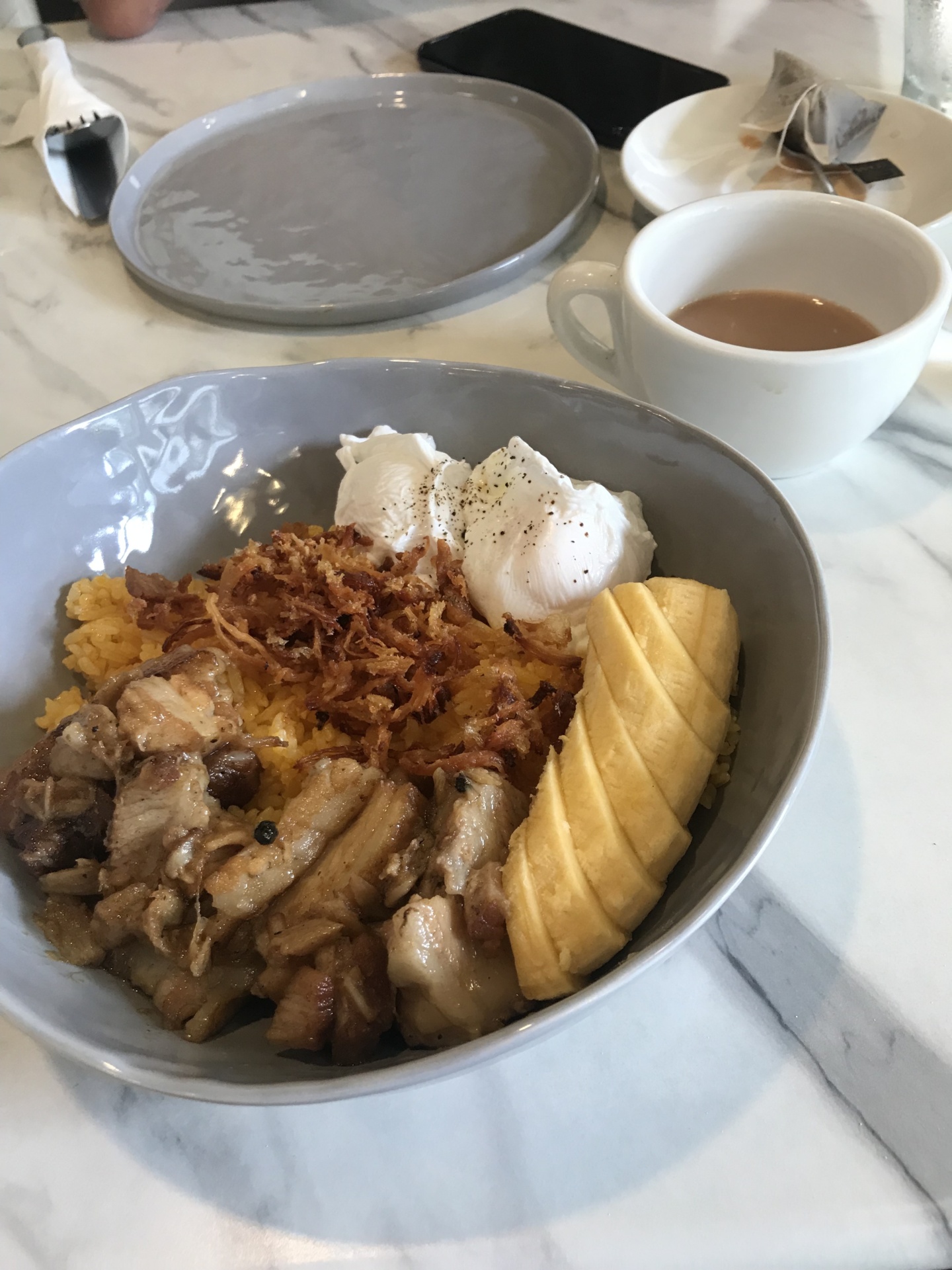 Before heading back to beach paradise…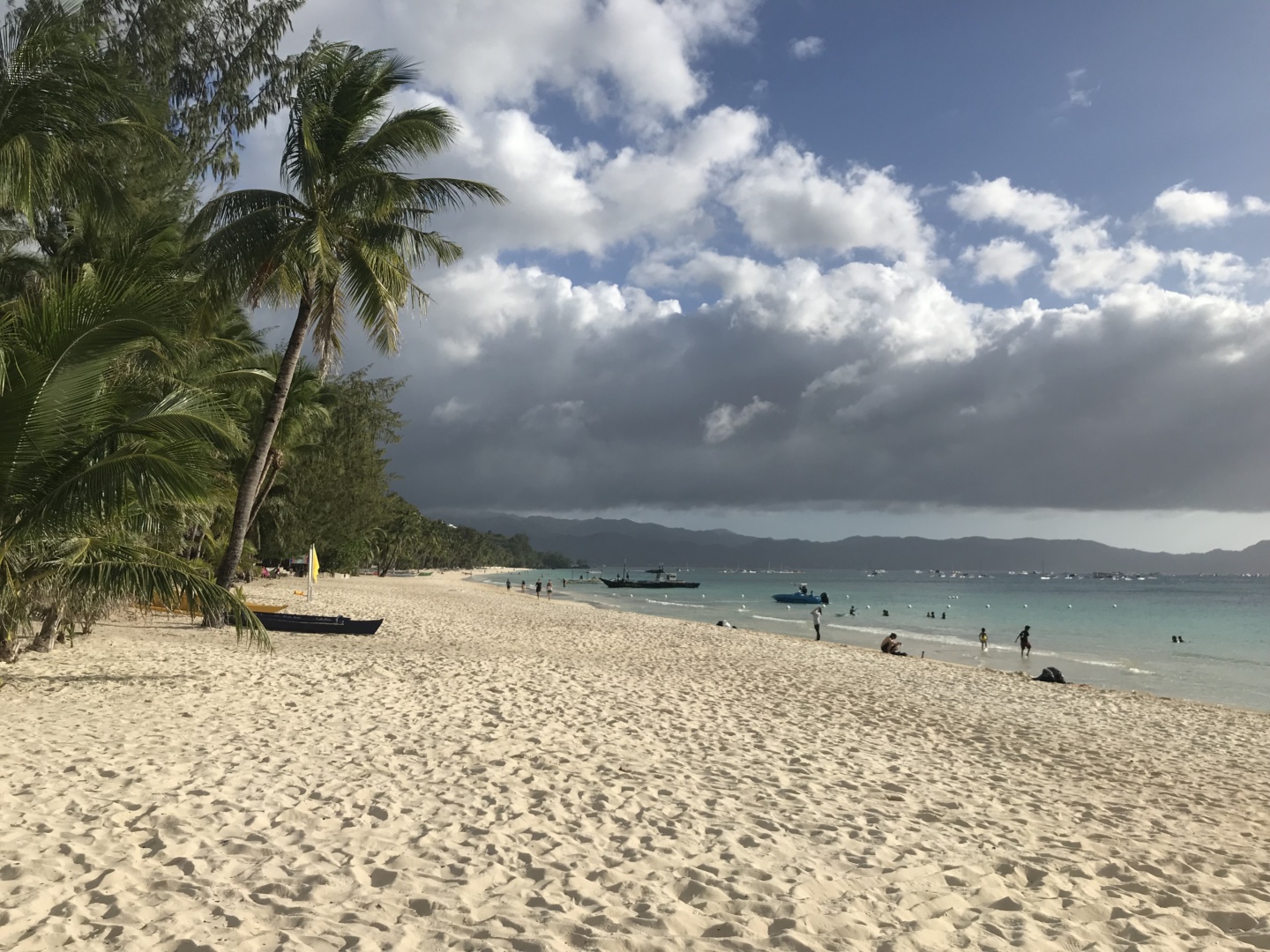 Unfortunately George was ill that night so an early night in our lovely room and room service for me.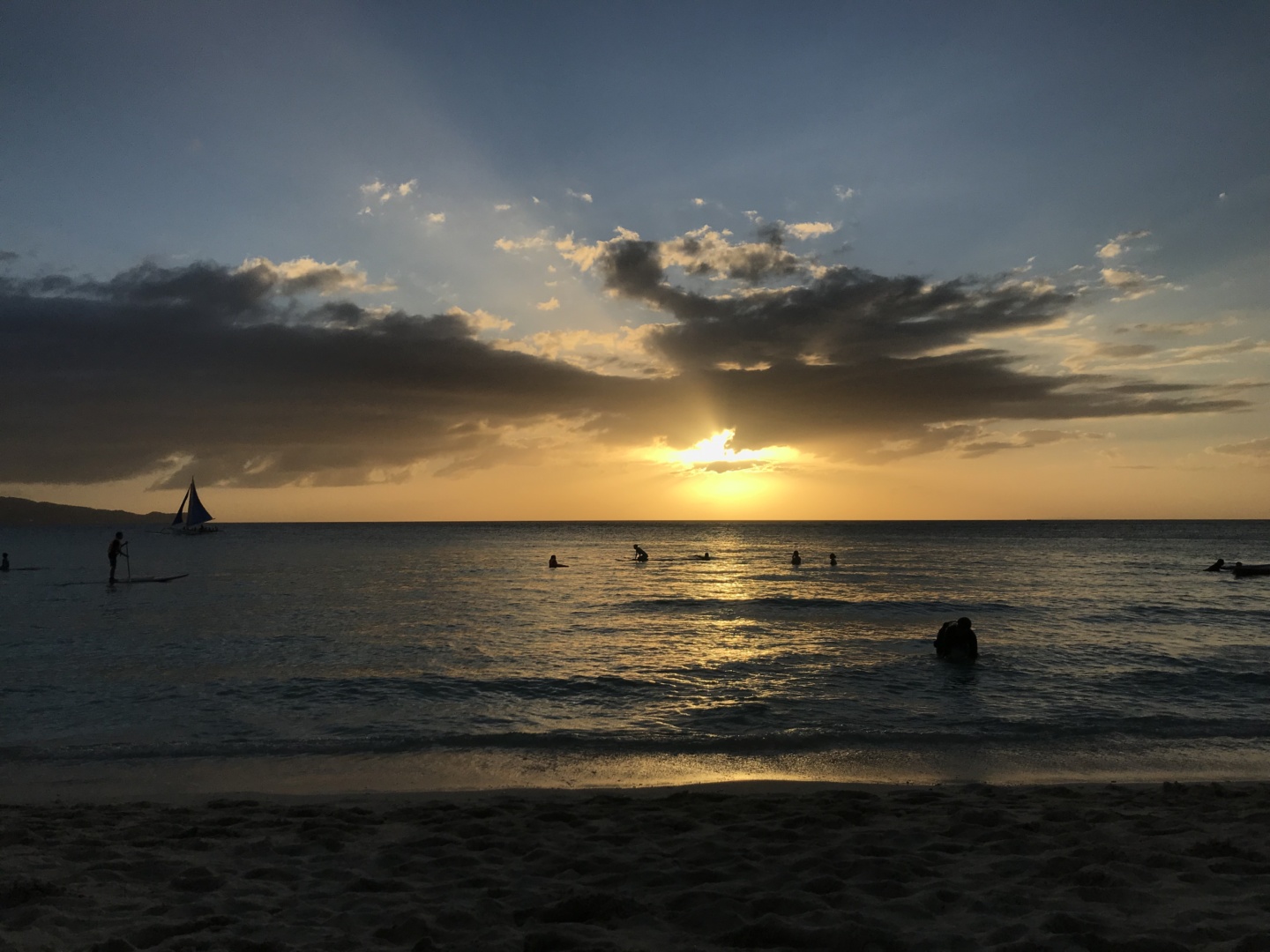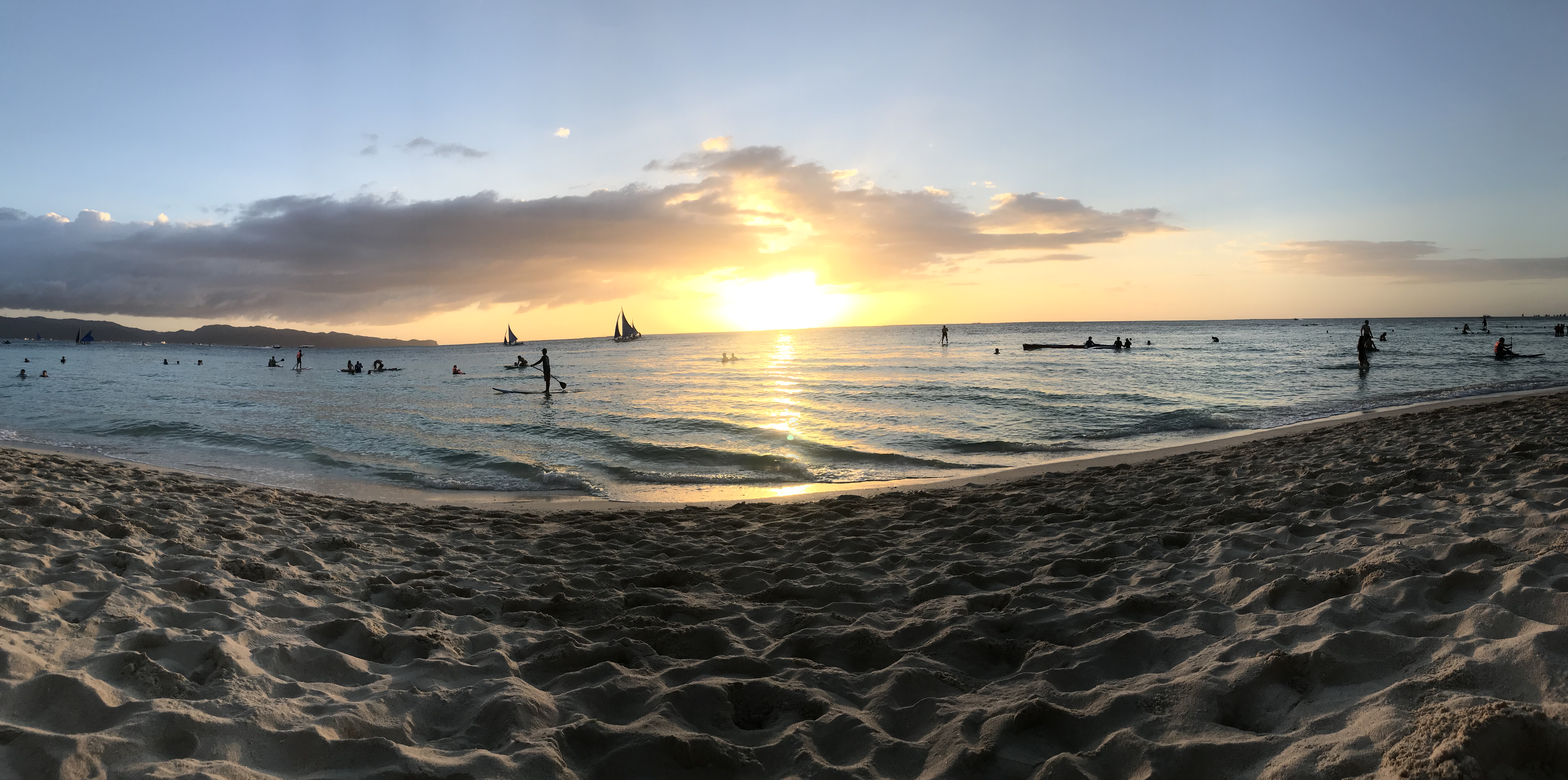 Day Three – Beach Hopping
Another fab breakfast on the terrace looking out at white beach. Before a day of beach hopping, one of my favourite things to do on holiday.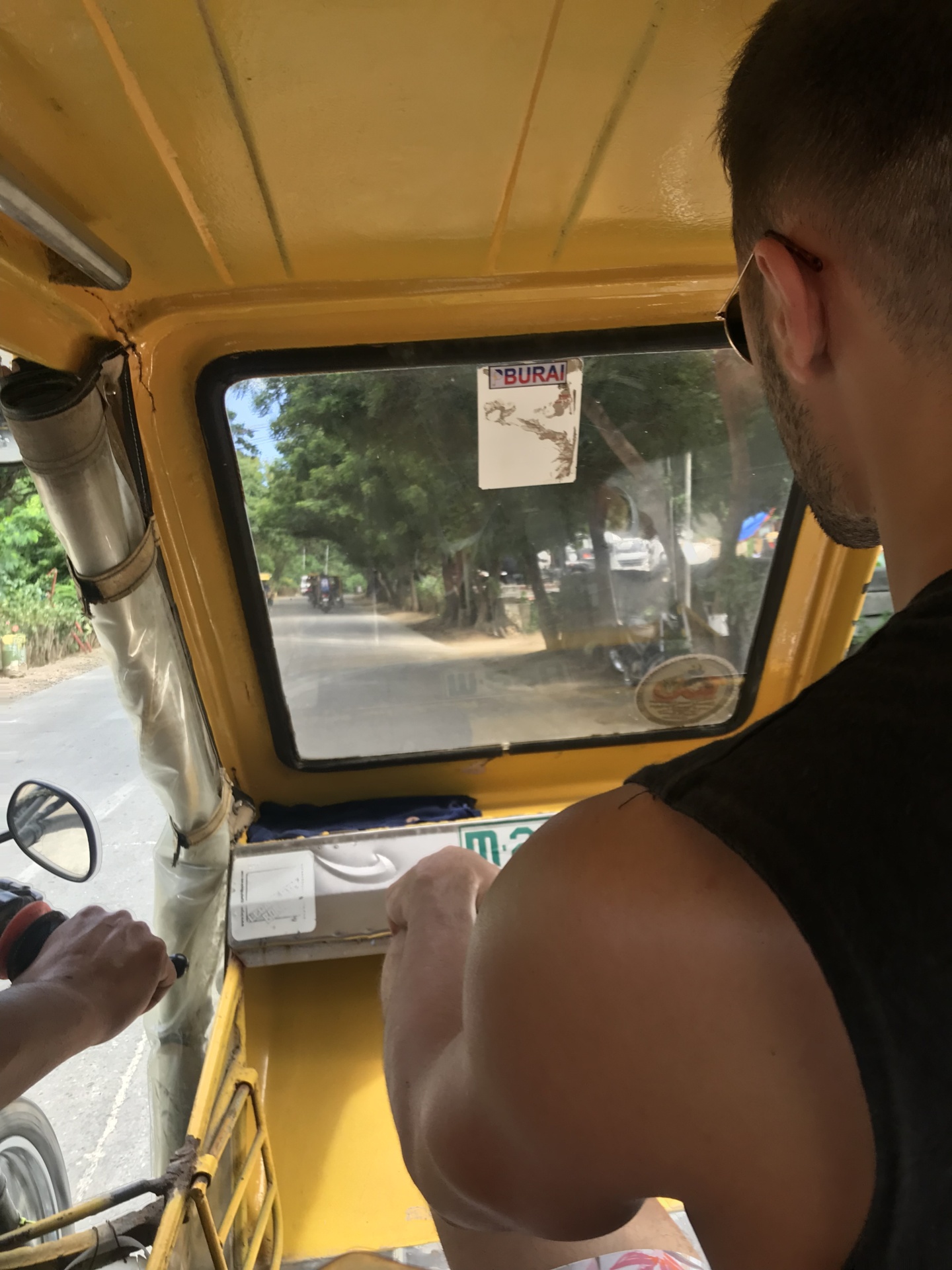 Ilig Iligan beach – at the time of year the beach was very rough. A local man who lived by the beach advised that when white beach is quiet for half of the year. The winds turn and Ilig Iligan becomes calm and white beach rough.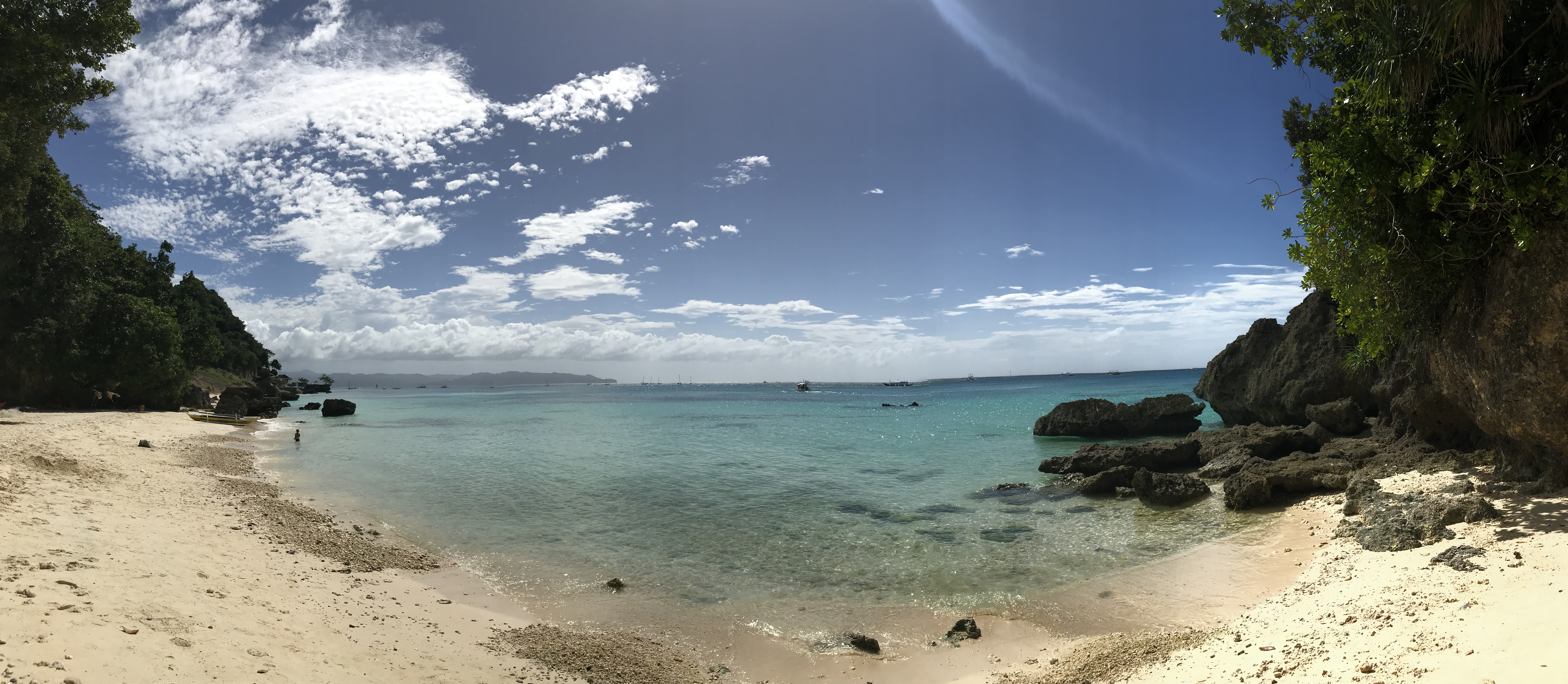 Balinghai beach – The local man took us to this beach, it was quiet. boats do come in every now and again people on day trips stop but for the most part we were alone.

Our local driver took us from Ilig Illian to Balinghai to Puka Shell beach for 500pesos (£7).
Puka Shell Beach – the beach was really quiet when we arrived, a boat of day trippers were jus leaving as we arrived. The beach is huge wih rough water. There are a couple of bars dotted along that we stopped at or a drink, just what we needed after a busy morning.
Heading back to white beach we caught an eco trike 100pesos, shared with another couple. These are eco trikes are being introduced on the island to replace the petrol fuelled alternatives.
On the drive back though the island you can see the building work that was still continuing on the island after it reopening in October 2018. Lots of the loads were still dug up sorting drainage to many of the hotels and sorting roads out. The beaches had been returned to their former beauty which we mostly spent our time on, but once you leave the beach the ongoing work on the island you could see.
Whilst we were there many of the hotels were still shut, there was a pre-approved list of hotels from the tourist board which were allowed to reopen. Read the Pre approved list here on myboracayguide.com
When back at white each we called at Cha Chas in time for happy hour, located next to the coast hotel. We did look at that hotel to book and it looked lovely. We enjoyed a late lunch and happy hour cocktails looking over white beach.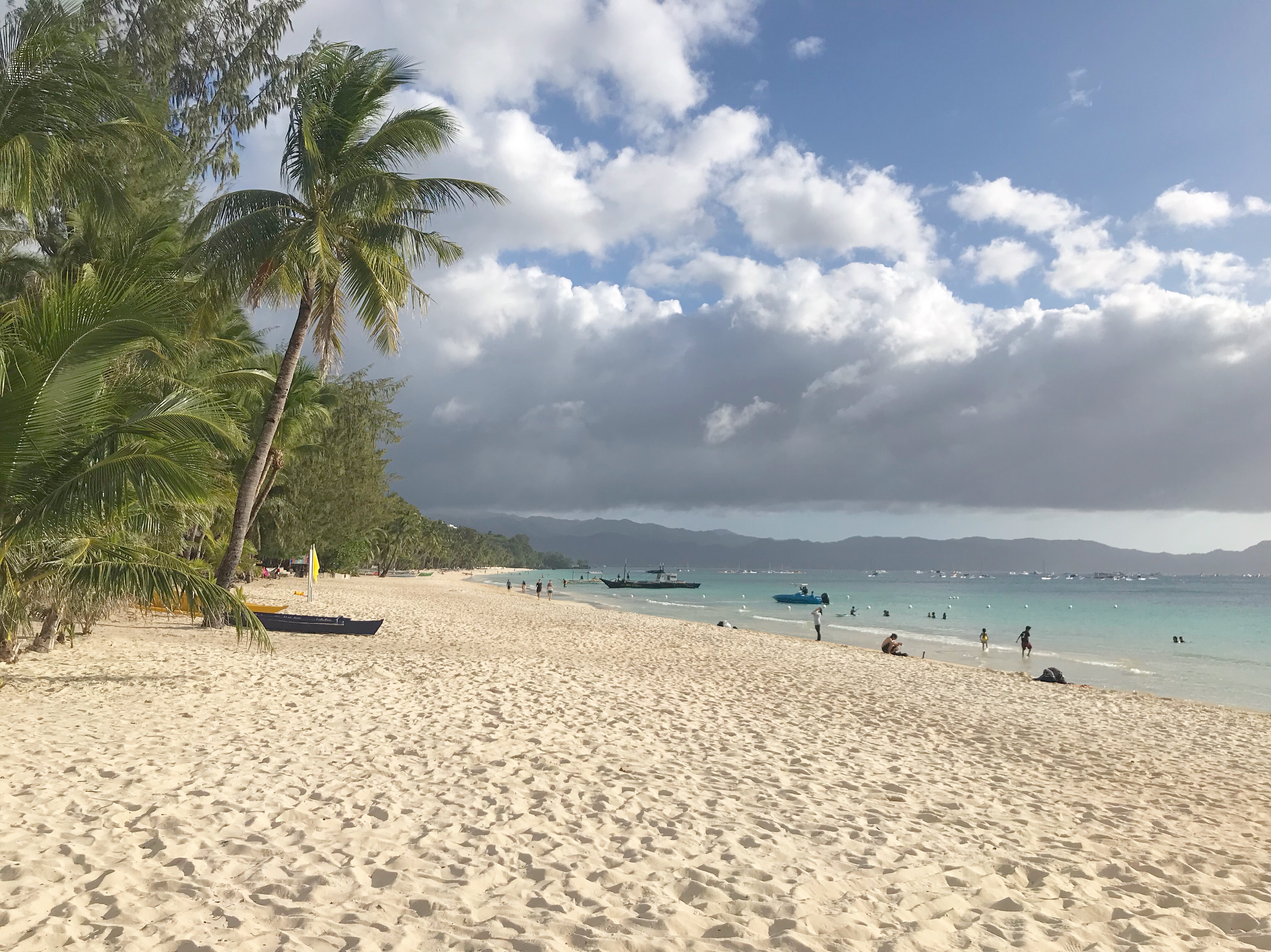 Before watching our last Boracay Sunset.
Day Four – Last Day
A quiet morning spent soaking in the last of white beach before pick up by My Boracay Guide. Trike, boat, Taxi to the airport before our flight to our next stop EL NIDO!!
Thoughts on Boracay
We loved our time on this tiny island, except George being ill whilst here. We loved relaxing into island lift and beach hopping around the island. The only downside that as we went fairly close to the reopening date of the island. the middle of the island was still a bit of a building site, however the beaches had already been restored to their former glory and gorgeous. I would 100% revisit Boracay in the future.
Thankyou for reading

Bethan

XOX