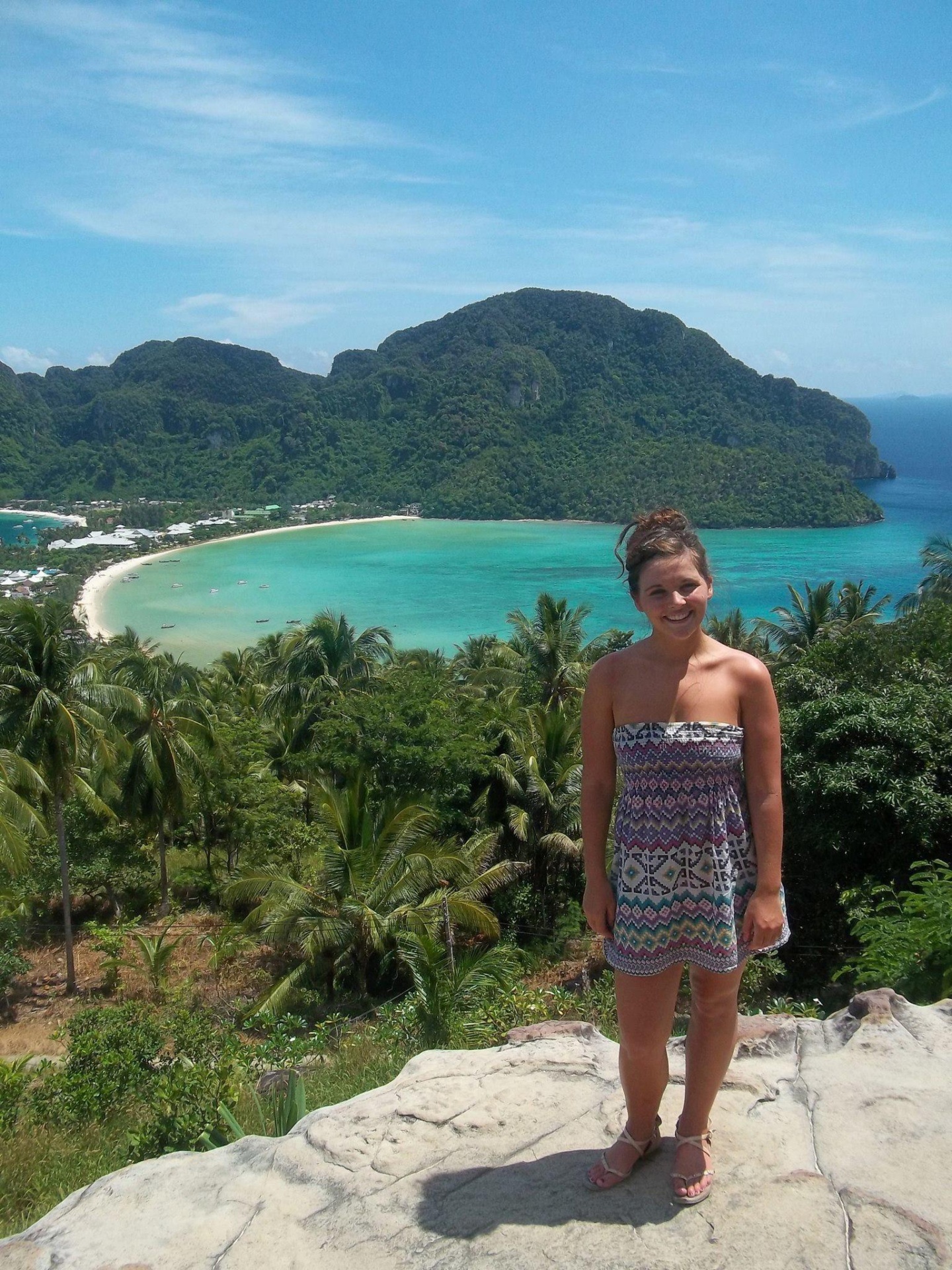 Koh phi phi is probably one of the most famous islands in Thailand with the turquoise blue waters, white sandy beaches, and laid back island vibe. The island is a sought after destination for backpackers, families, and travelers / holidaymakers of any age. Its located it is between the large island of Phuket and the mainland. Koh Phi Phi is a small archipelago of six islands click to read about my time there.
So far on our Backpacking Asia trip we had… spent three weeks spent sunning ourselves in the south ( Phi Phi 2/2, Koh Phangan, Phuket, Koh Tao). Find out what more there is to come here with our (rough) Itinerary.
Phuket, Thailand→?→ Koh Phi Phi, Thailand
Part 1
Getting To Koh Phi Phi
Continuing our backpacking journey through Thailand which you can read here- Bangkok – Phuket. We caught the ferry from the main land after spending a night in Phuket. We bought our ticket from a travel shop which included our land transfer and ferry cost, to which we paid 650TBA (About £14). The journey lasts two hours and is soo picturesque (there is a speed boat option which takes 45 minutes but is more pricey). You can see my many photos below..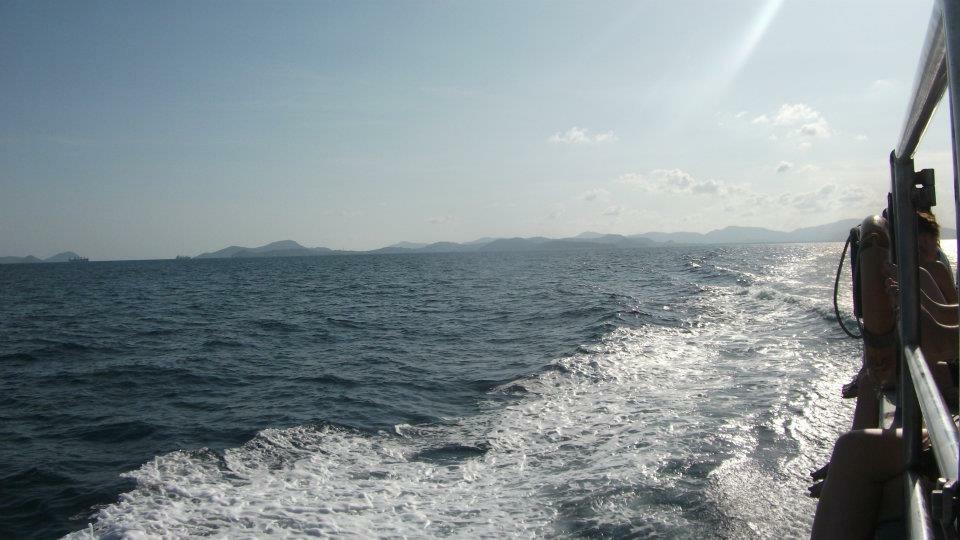 About Koh Phi Phi
Koh Phi Phi is part of the Krabi Provence. This lovely island was devastated in 2004 by the Indian Ocean tsunami. The infrastructure of the island was destroyed and there are still parts of the island where this is evident. Some but not all of this has now been rebuilt.
The island itself attracted us due to hearing about the amazing beaches, relaxed island life and picturesque views – which you may already have seen the amazing and views from the famous view point.
There are many boat trips around the island to famous sites like Maya Bay, Monkey Beach and nearby islands Phi Phi Leh, Yung and Pai. There is also Kayaking, cliff jumping and yoga.
Initially when planning our trip, we had planned for three days so that we could squeeze in as many islands as possible… You will soon see why we extended our stay to five days.
Where we stayed
Prior to arriving we had researched a few places we could stay so that we could barter on our arrival (easy done as there was six of us) I recommend doing this, then you aren't aimlessly wandering trying to find somewhere to drop your bags.
We walked into a few hotels and home stays after leaving the ferry but they were either too full or too expensive.
We ended up staying at Flower Bungelows which is only a short ten-minute walk from Tonsai Bay, Tonsai village, the pier and Loh Dalum Beach. There are some small shops just outside the accommodation where you can get pretty much anything your after!
The rooms available are either a dorm with a fan or air conditioning or bungalows with either fan or air conditioning.
We chose a Bungalow with fan (around £10/night)! It was lovely… surrounded by trees and flowers with a little hammock on our terrace (this also means bugs though). There are mattresses on the floor and a mosquito net but there is good Wi-Fi believe it or not (travel blog essential)!!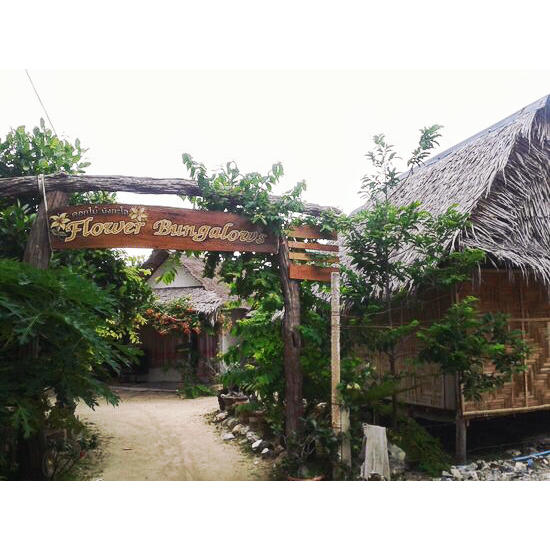 Day One- First Night
Arriving late in the afternoon at Koh phi phi we went for a meal just around the corner from where we were staying. The England game was on so we decided to go to the bars and watch it (even though none of us are perticually into football)! We got in the spirit and painted ourselves with England flags and enjoyed a Thai bucket or three. After the match and we ran into people (again) who lived like 20 minutes from us back home.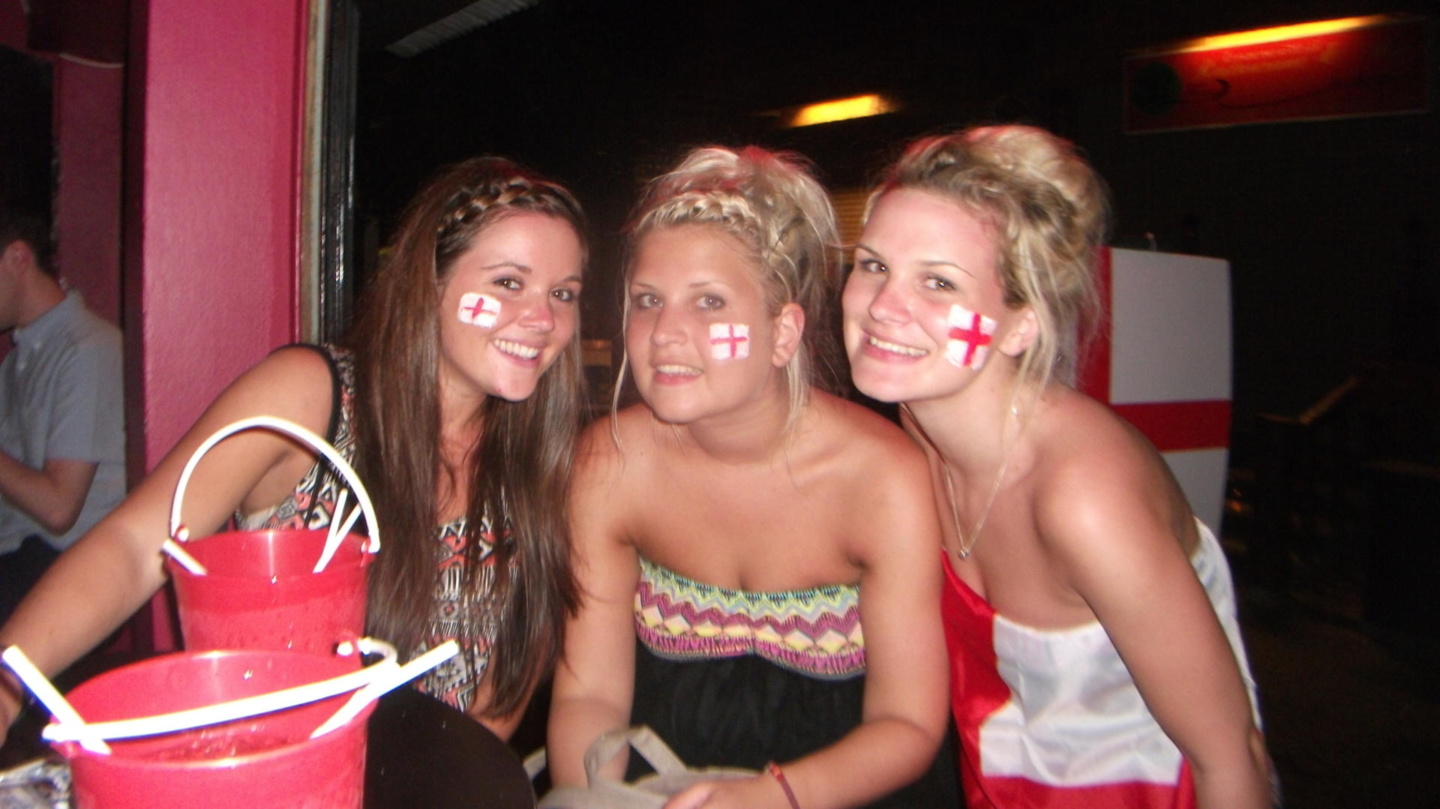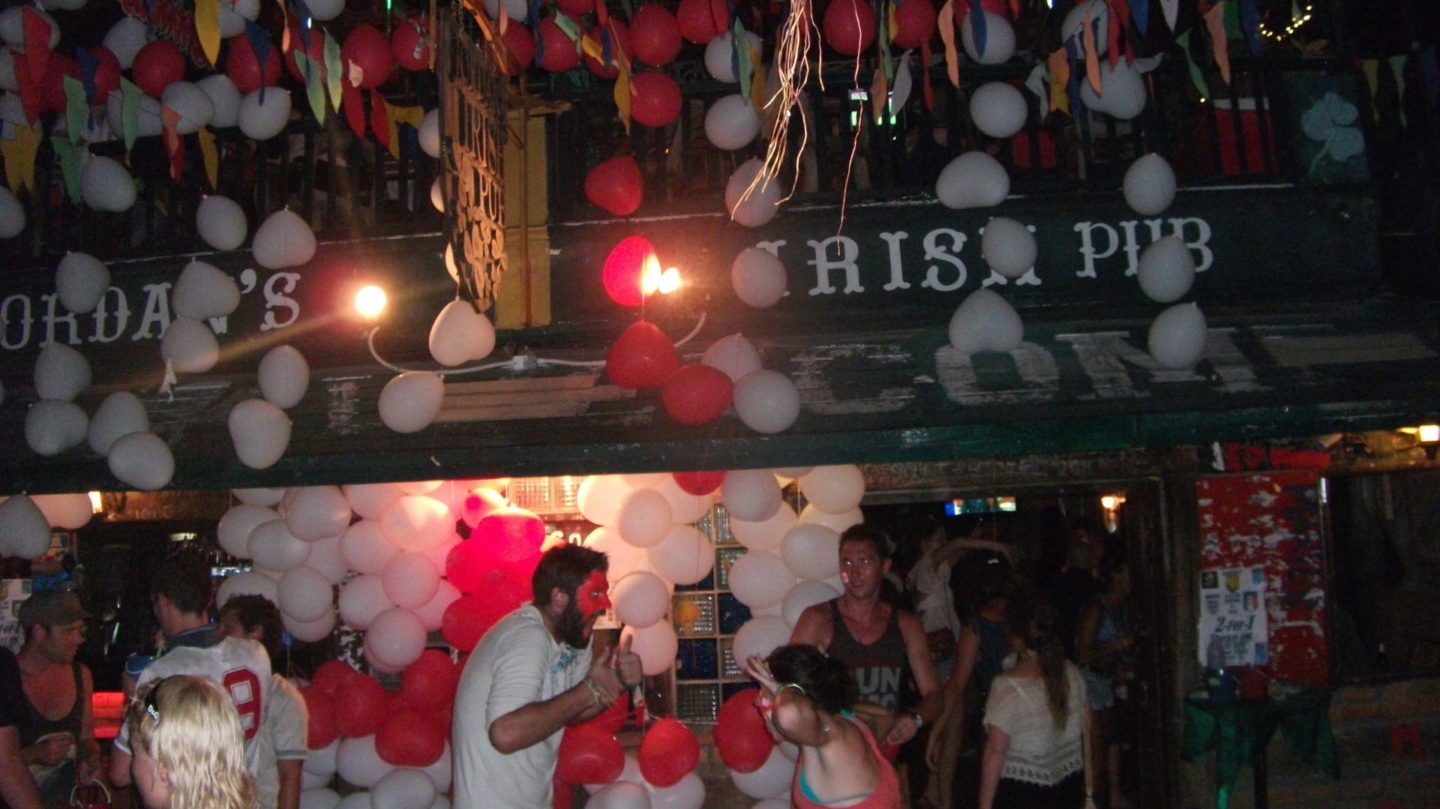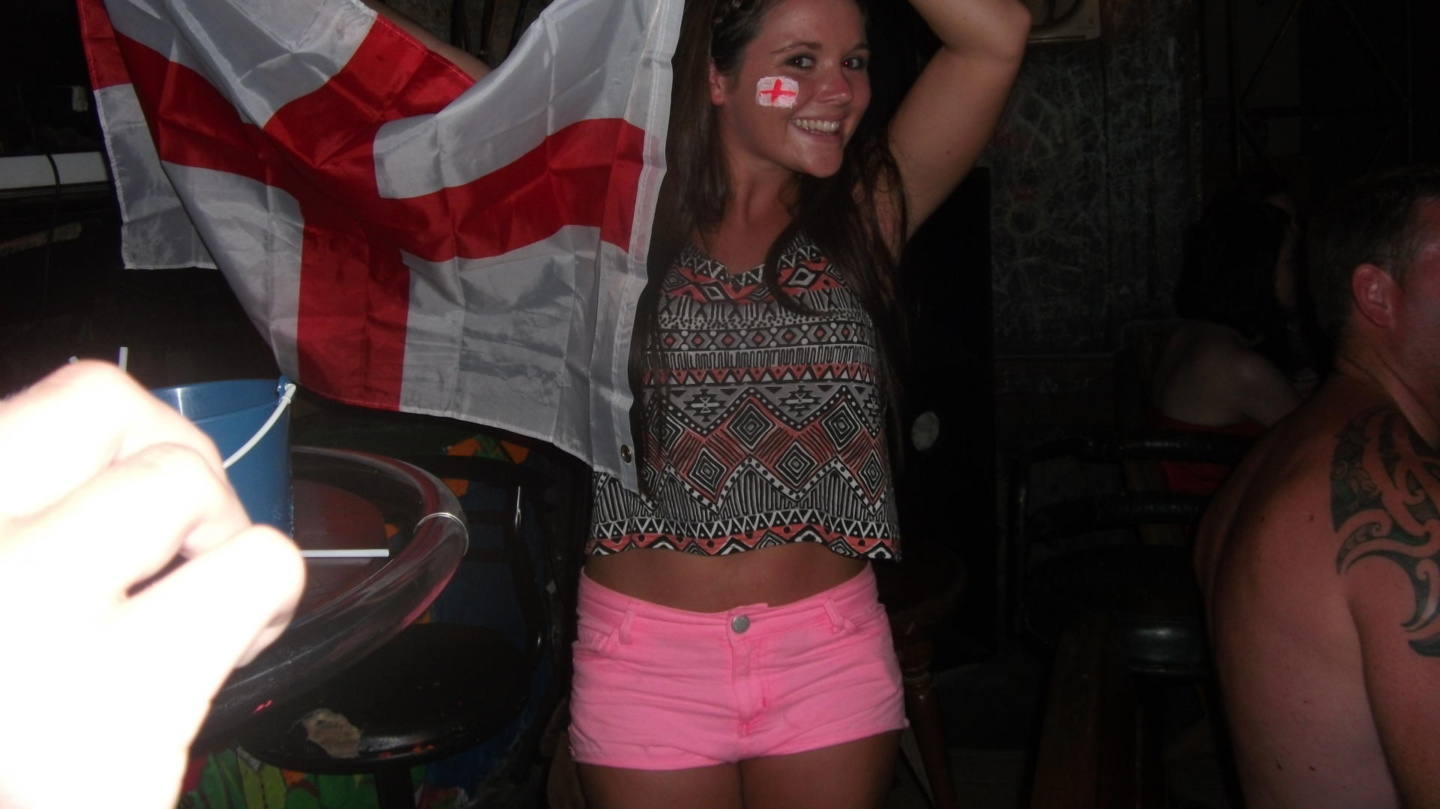 As England lost we commiserated on the beach and watched the sunrise at Stoners Bar. It's a great chilled place and there is also a dorm here which is in the ideal location.. Just not if you don't want to party throughout the night into the morning, as the music is so loud at night. It's great for drinks on the beach as the sun goes down or later in the night there is also a fire show (which we didn't see but apparently worth a visit). We were there at 4am which at this time was chilled ready for the sunrise.


Day Two – Hello Island life
Sleeping in a bamboo hut … was HOT… so hot. The fan didn't help!
We decided to visit the nearest beach – Loh Dalam beach for the morning. Absolute bliss surrounded by limestone cliffs with white sands and clear blue sea! …we were in heaven (although it is noisy at night in day light it's blissful). There's lots of sun loungers available (at a small cost of course!) or just choose to lay on the sand (the cheaper option). The sea was lovely and warm, shallow and crystal clear! You can walk out so far and it only be up to your waist.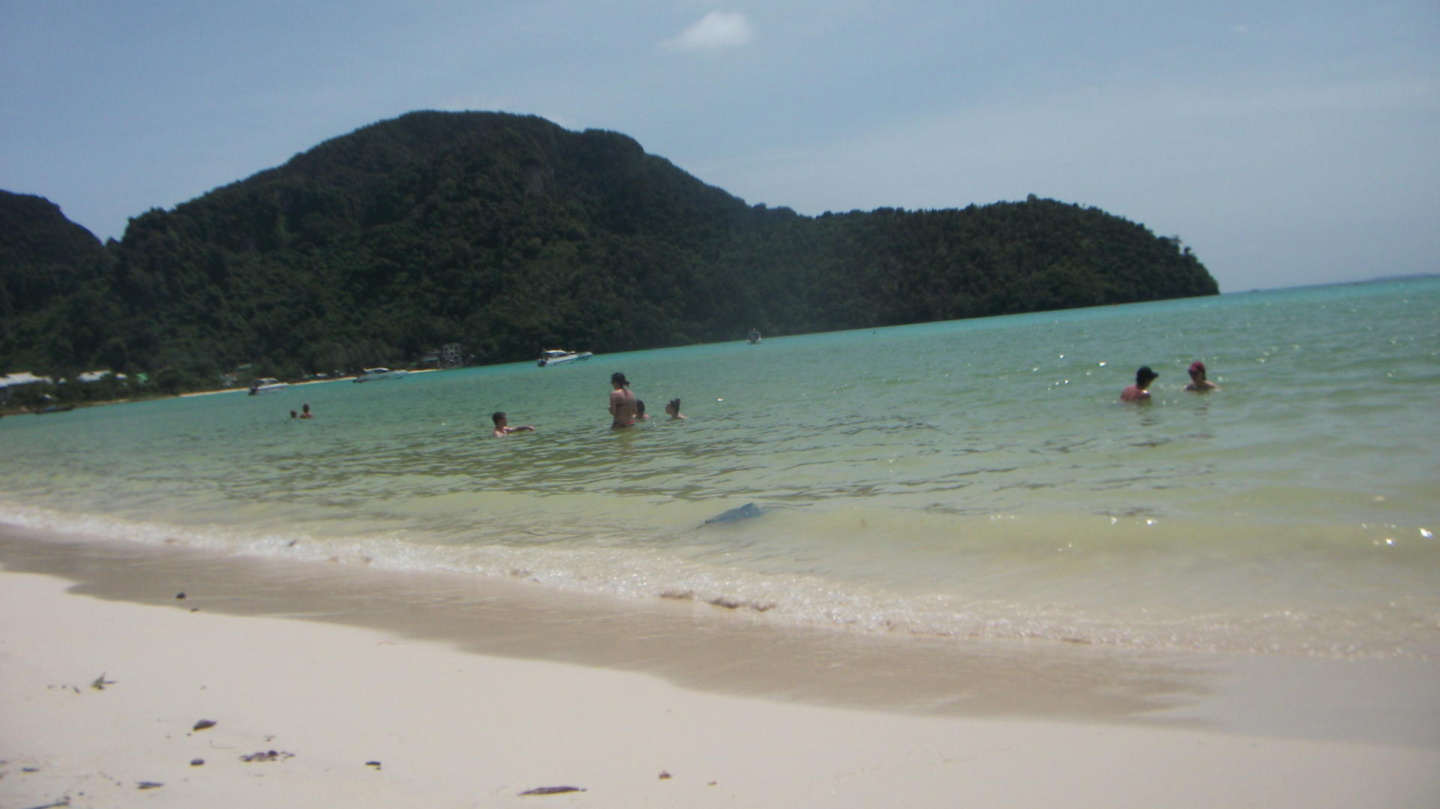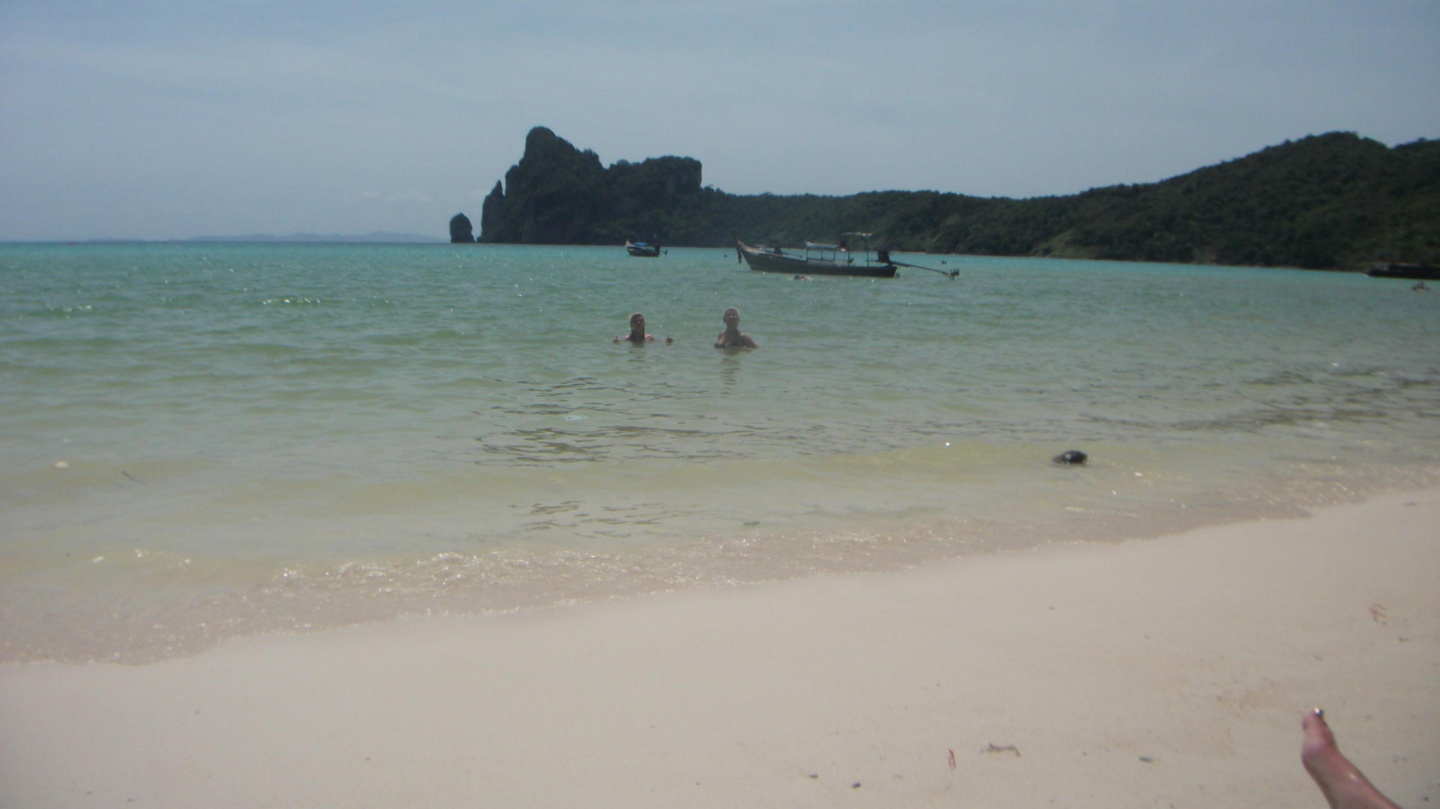 Spending the day here was heaven after spending our first 6 days in cities. Adapting well to island life!!
That night we enjoyed a lovely Thai meal at The Papaya restaurant. After heading out for some chilled drinks on the beach sat on bean bags. Visiting the Irish bar (never found a place yet that doesn't have one)! We ran in to some people we had met previously in Bangkok (as so many people do the same route).
We ended the night in Slinkys… the place everyone heads to deep into the night. There is an incredible atmosphere here with great music, fire shows and dancers! Plenty of games and dancing on the beach too (the best part). Drinks here are reasonably priced at around 200TBA for a bucket and …strawberry daiquiri on tap! Win! We had such a great time here, dancing on the beach all night until the sun came up. Beautiful to watch, and a perfect way to end the night!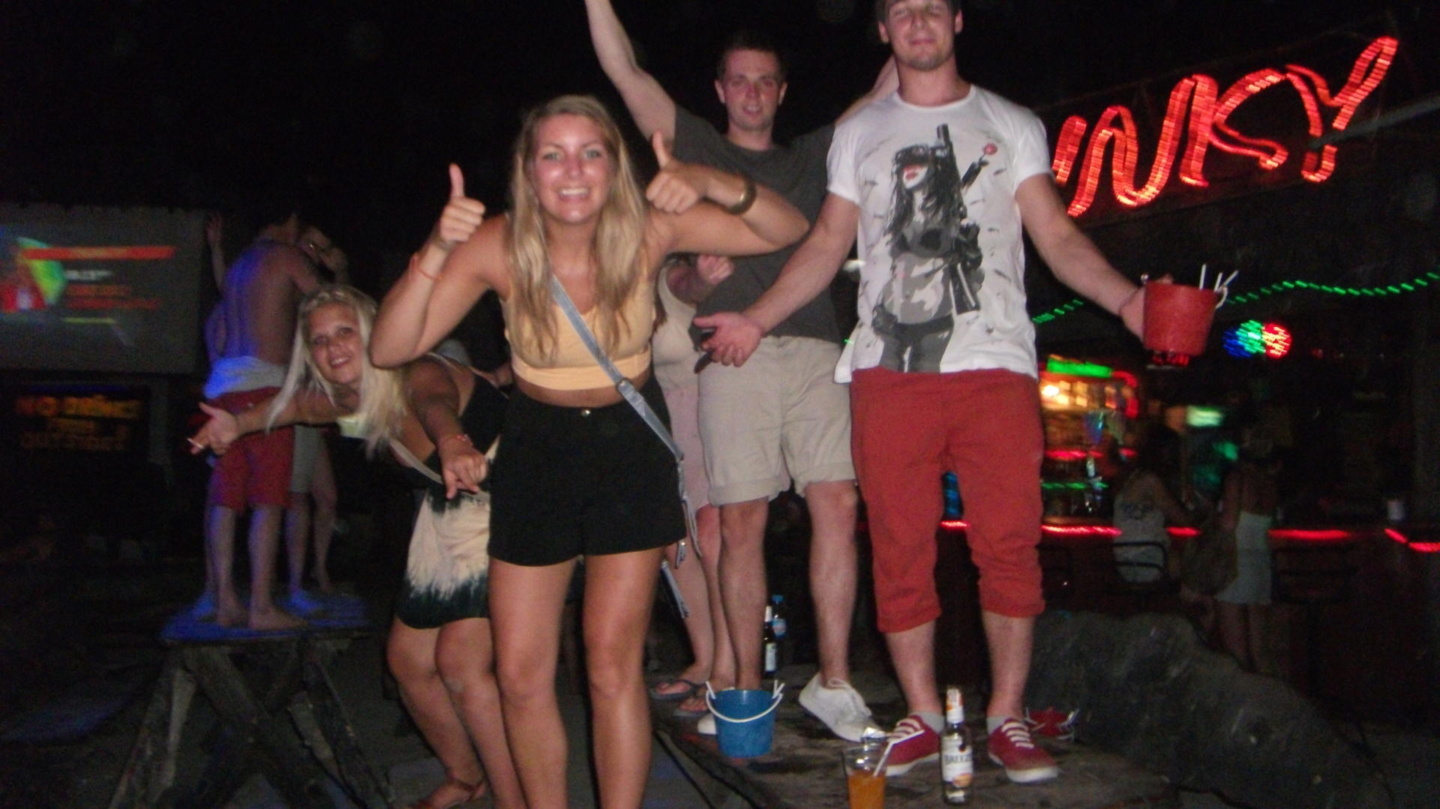 Day Tree – Exploring Koh phi phi's Beaches
We enjoyed a relaxing morning on Loh Dalum beach getting some fresh fruit from one of the stands near the beach.
In the afternoon we visited Long Beach. It lies on the south west of the island with a stunning view of Koh phi phi Leh. We walked from Tonsai Village in the day but the journey does involve walking over rocks between beaches or up short jungle trails. Don't attempt it at night!
You can get a long tail boat that's less than 5 minutes. Long beach in the day has lots of day trippers so has a lot of life but at night it is quiet. This beach has the finest white and softest sand on the island and is perfect for snorkelling. This is what we spent most of the afternoon here doing. We saw some colourful amazing fish as there is some coral not too far out- Highly recommend coming here!!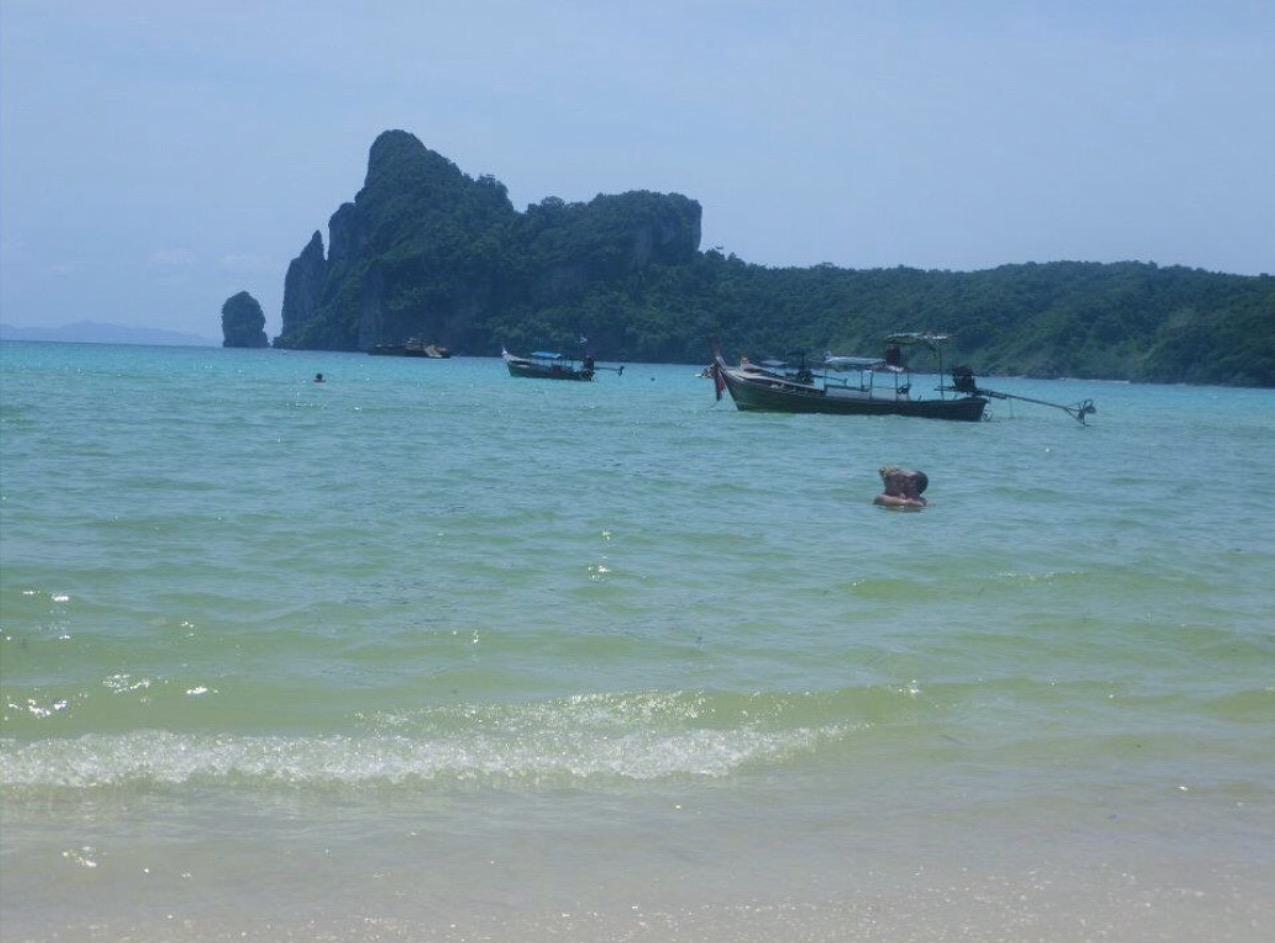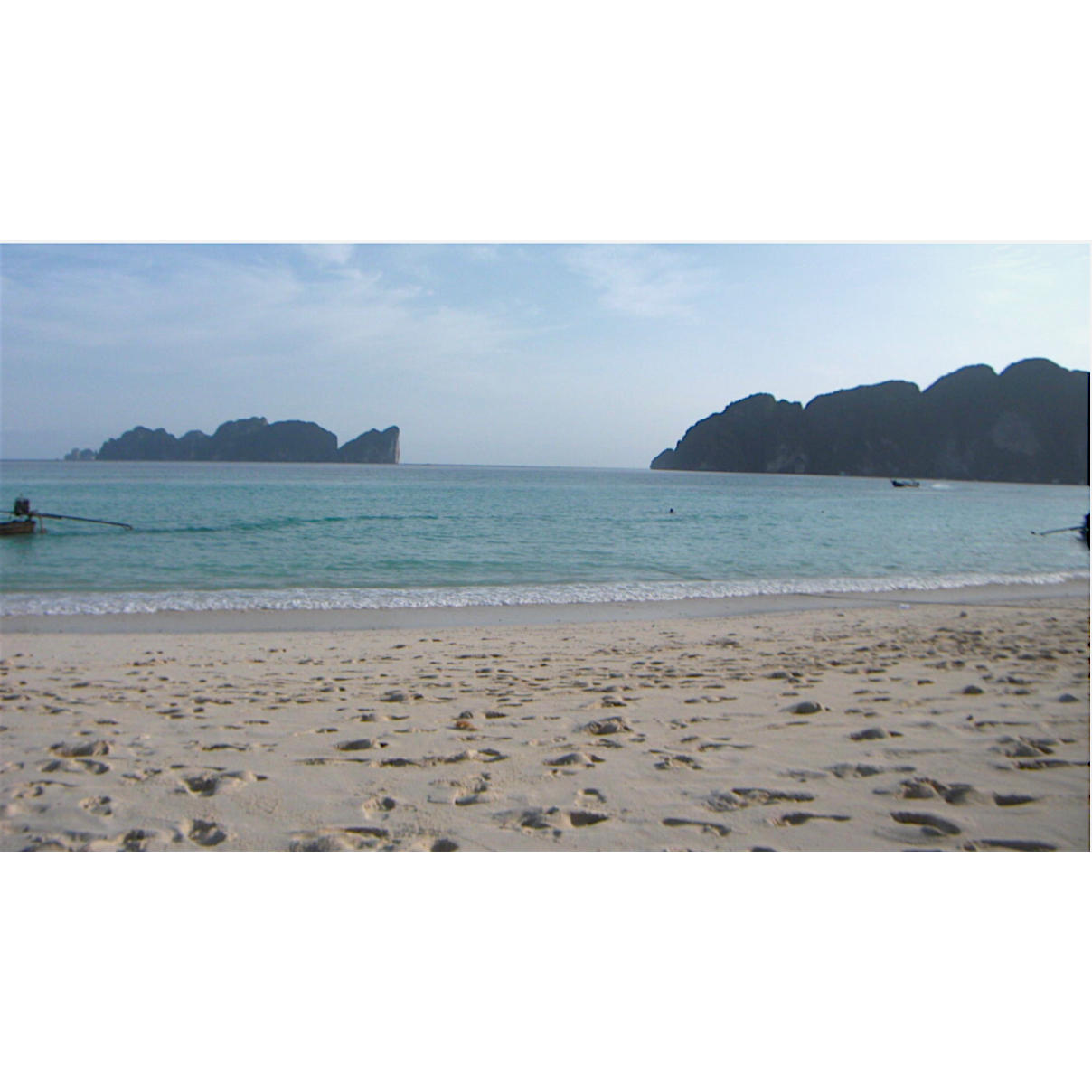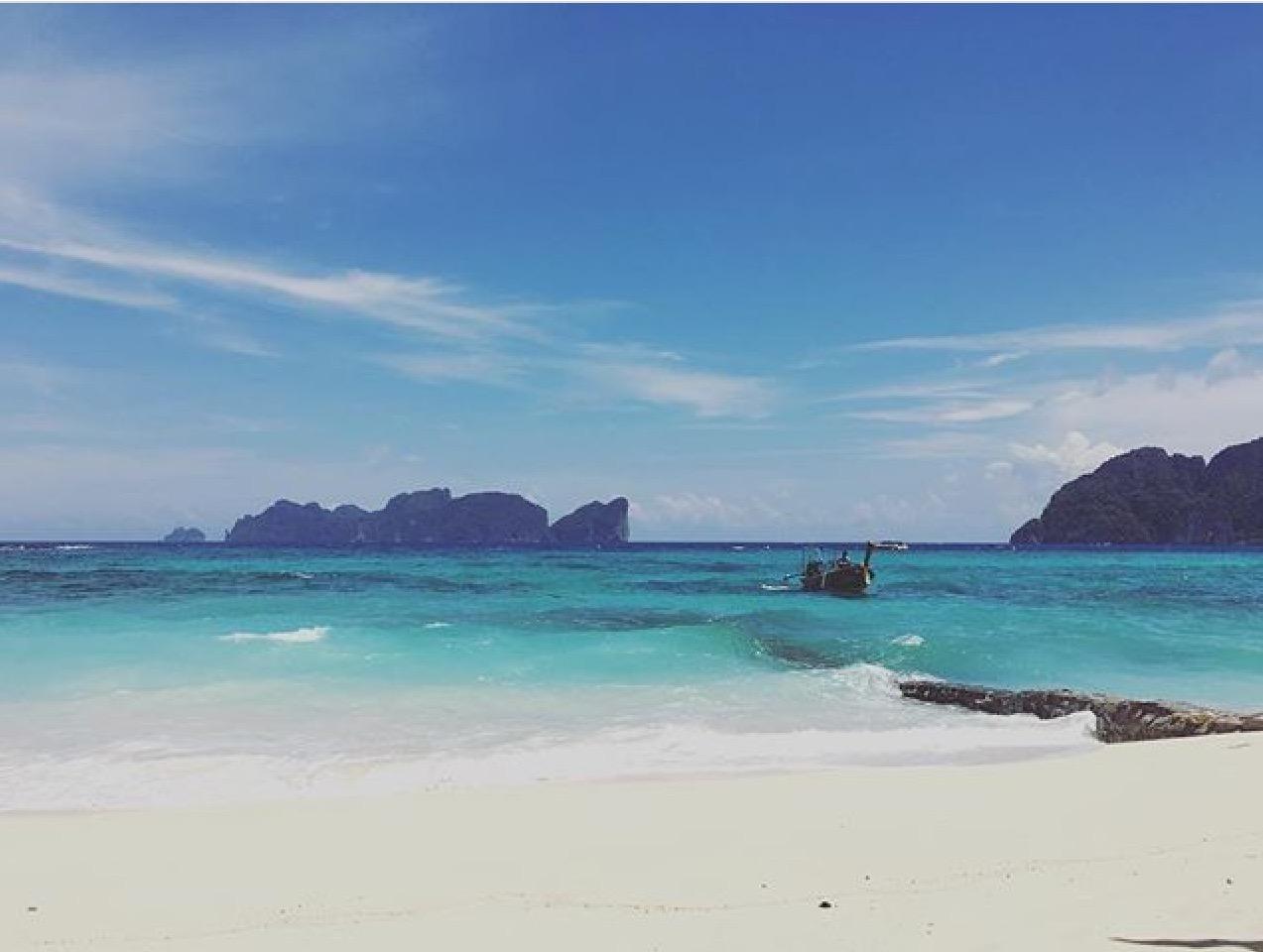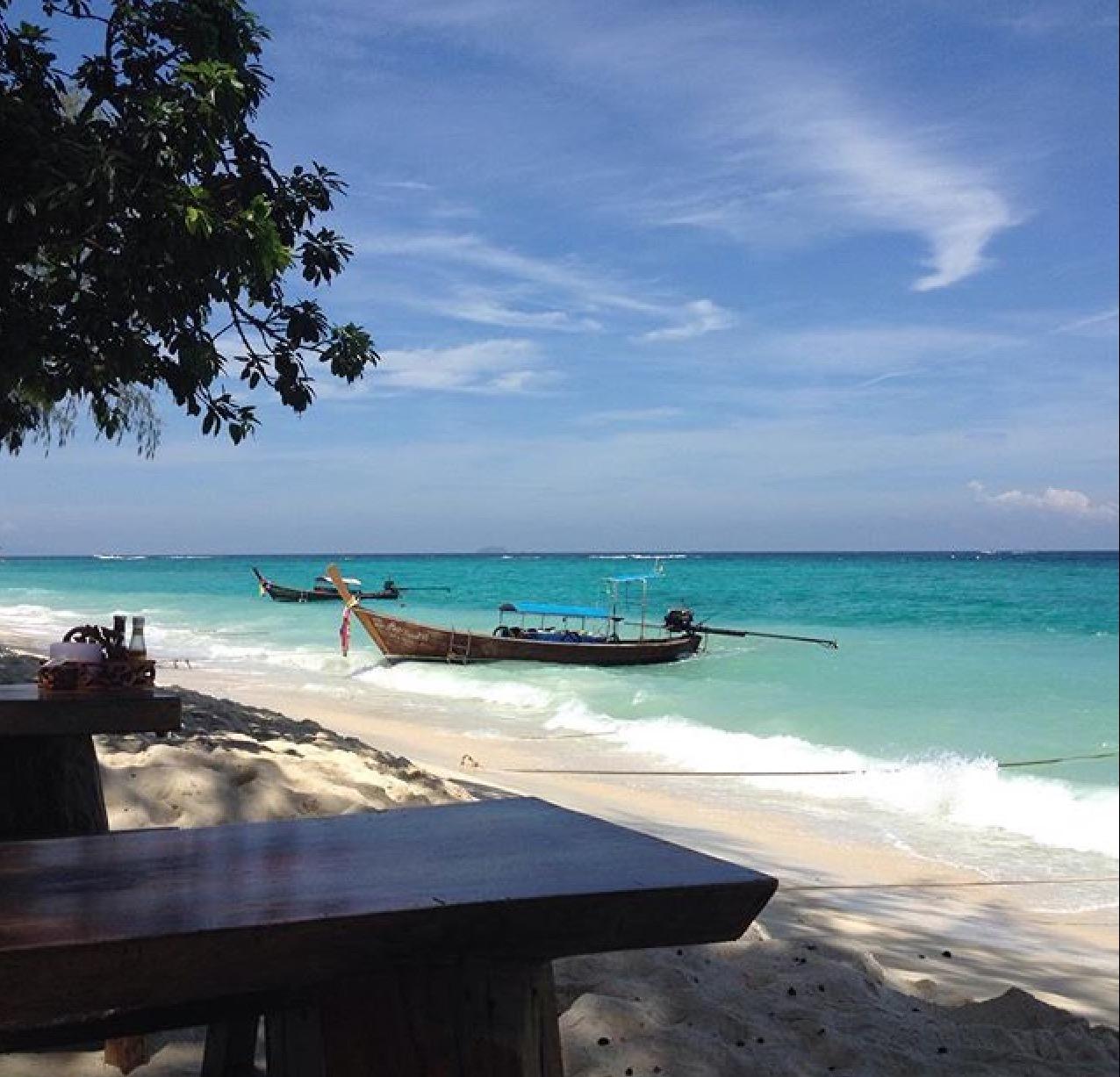 loh lana beach is on the northwest coast with 500m of beach. Its an underdeveloped beach area which means one thing… Its quiet!! And is an amazing snorkeling spot. So get away from crowds and get yourself here!
h
On the walk back we came across a lovely Mexican restaurant called Unni's (some of our friends don't like Thai so we had to keep adding variety). We had a fab meal here and would recommend a visit if you want a change from noodle and rice – my quesadilla was delicious!!!!
After this we got changed and went for more beach drinks and watched a fire show. Later visiting Slinkys again where people were climbing up a pole and dancing at the top (very dangerous as someone fell – I blame the Thai buckets).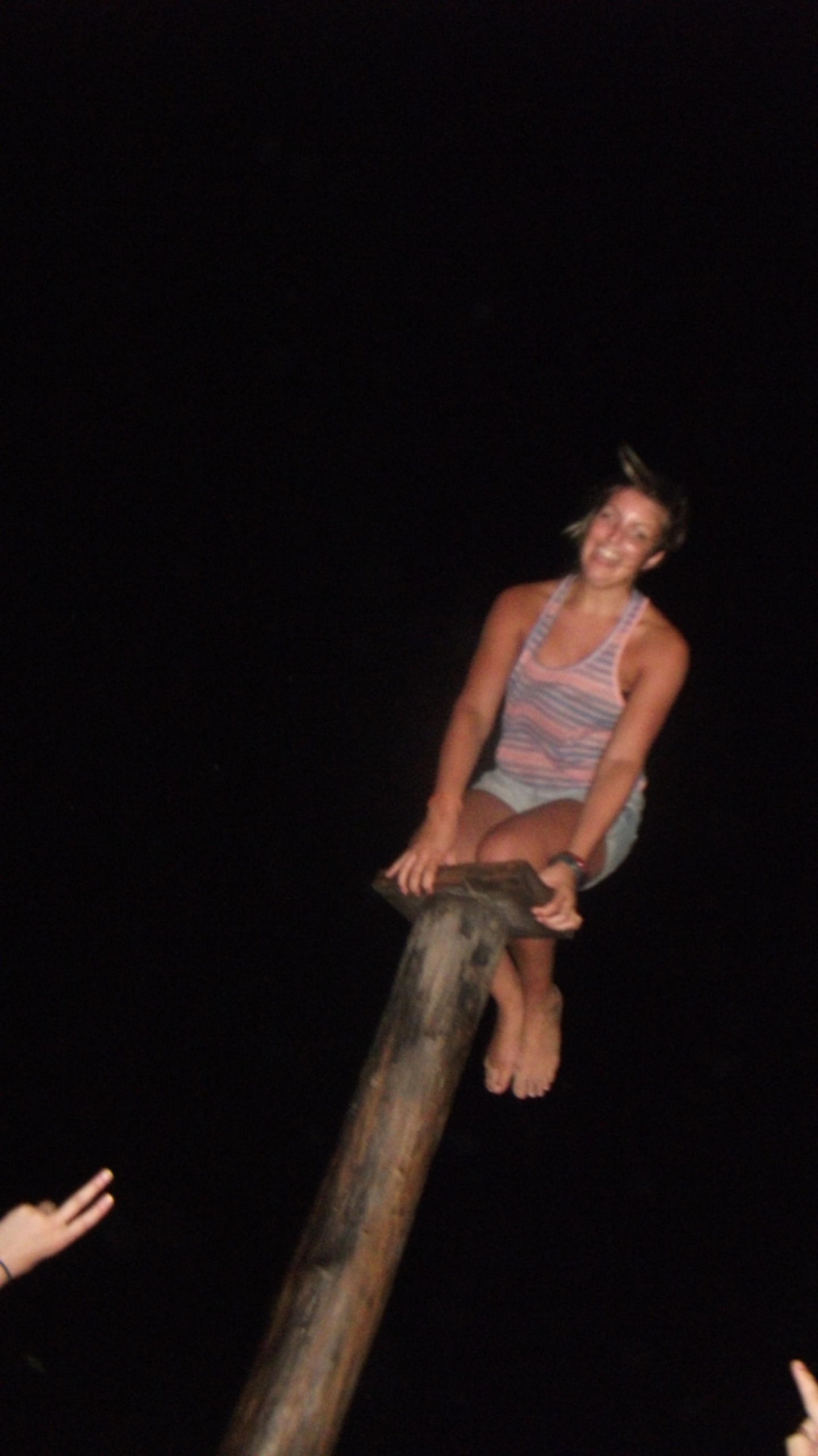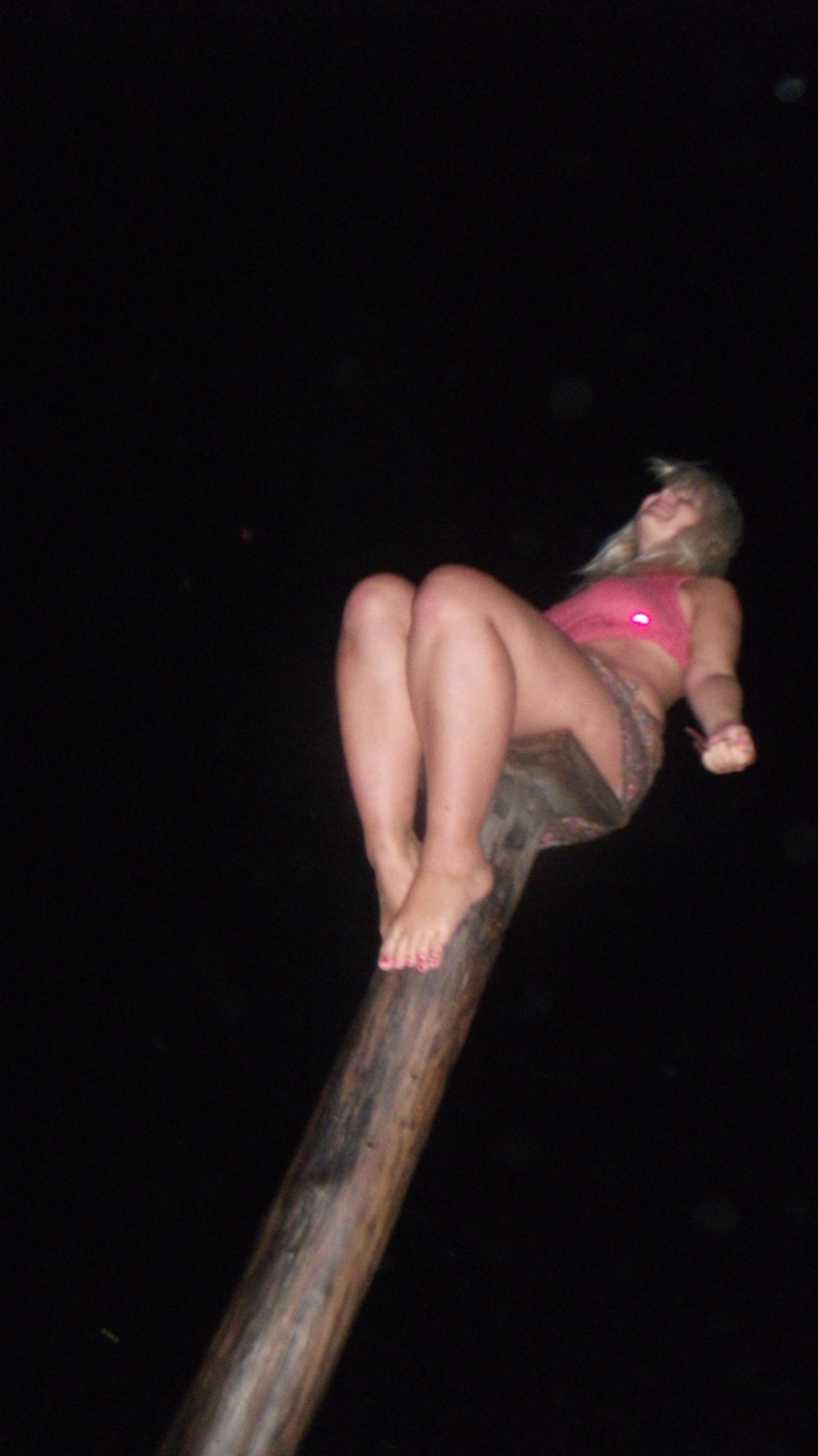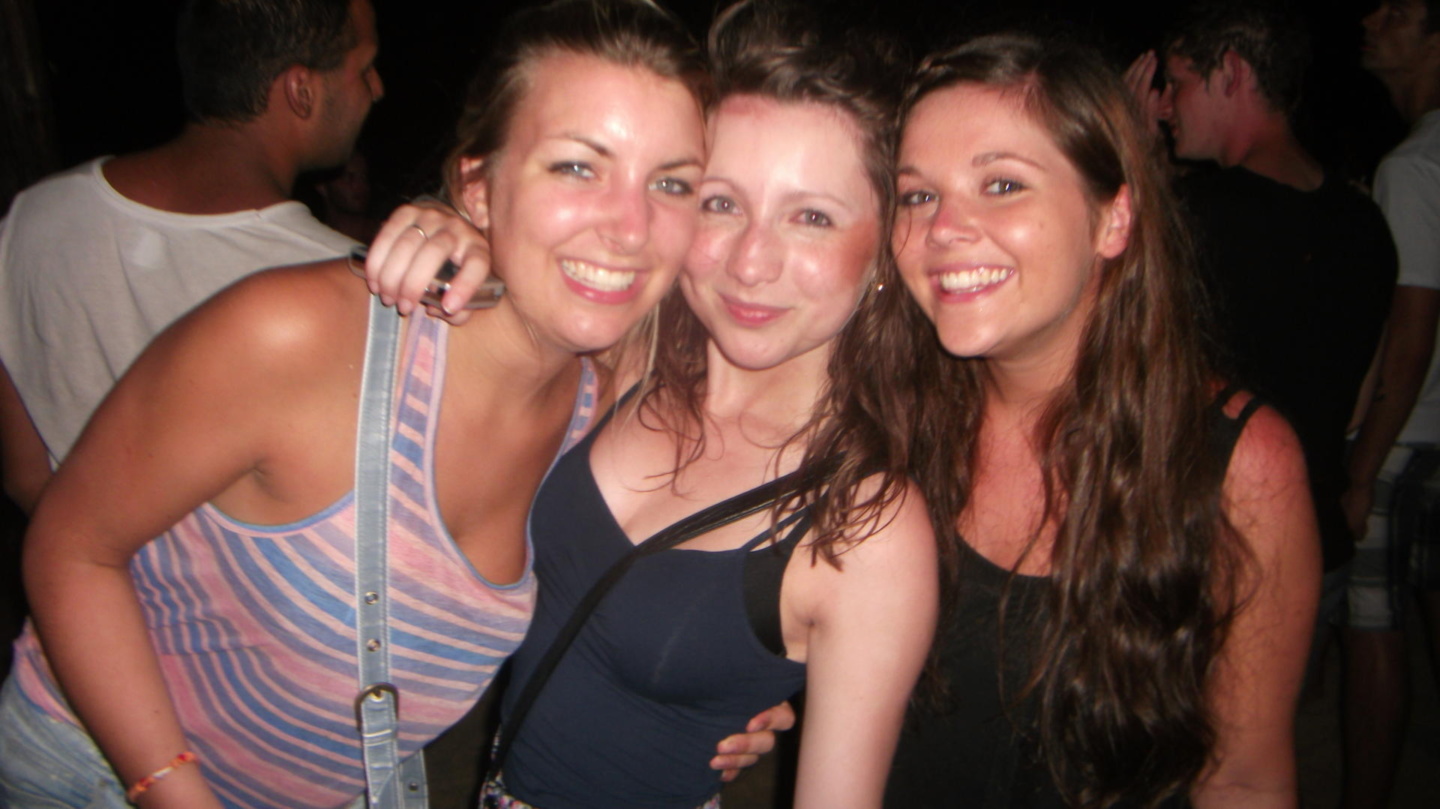 Later in the night we sat further down the beach with people one of our friends we knew from university. This is where I began to feel unwell… That will teach me eating salad in Thailand.
---
I split my Koh Phi Phi post in half it was just too long.. But good news you can now read it… here
---
What do you think so far? How does it compare with your trip to phi phi? Or if you haven't been yet what are your plans?
Thanks for reading as always
Bethan xx