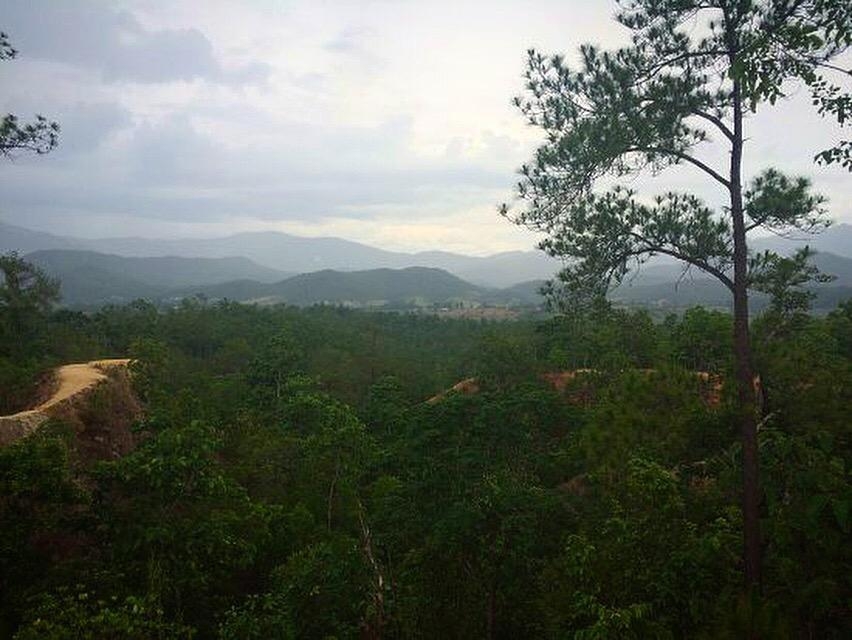 After FAB few days in Chiang Mai where we explored the city visiting its night markets, trekking for two days in the Jungle which was an amazing experience (with a great view), a Thai cookery class, sampling local food and buying lots of Thai souvenirs. I also my worst experience in thailand so far….it was time to move on.
So far on our Backpacking Asia trip we had…spent three weeks spent sunning ourselves in the south (Phi Phi 1/2, Phi Phi 2/2, Koh Phangan, Phuket, Koh Tao). Over a week was spent in Laos – Vang Vieng. Find out what more there is to come here with our (rough) Itinerary.
We only had a couple of days left in Thailand and we decided in that time to fit in the rural town of Pai in Northern Thailand.
Next stop → ?→ Pai, Thailand
About Pai
Is a small town in northern Thailand's Mae Hong Son Province, near the Myanmar border, about 146 km (91 mi) north-west of Chiang Mai on the northern route to Mae Hong Son. It lies along the Pai River. Is becoming more of a mainstream place on backpacking itineraries with its cheap accommodation and its chilled night-life its slowly catching wind with backpackers all over the world.
The town its self is nestled in the mountains and surrounded by waterfalls and hiking trails, it is a tiny place but is so picturesque.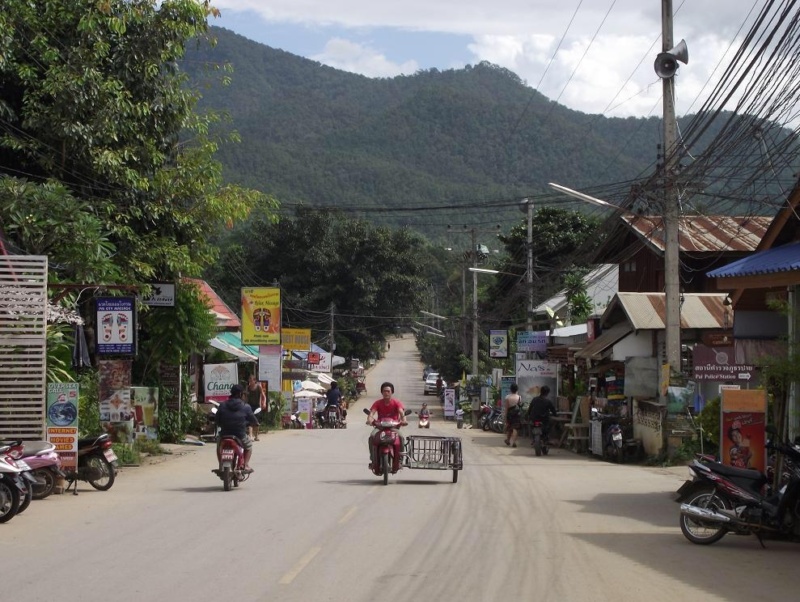 Getting there
To get to Pai from Chiang Mai we had booked a bus which was a very inexpensive – 12 seater mini bus with air-con. Loading up on snacks and drinks! Off to pai we went.
A lot of people when heading to Pai hire mopeds and take the scenic route. The roads however are treacherous and windy I for one preferred a bus drive there! … I am a chicken I know.. I kind of wish we did it but time was of the essence and we needed a speedy arrival and getting lost en route was not an option.

Where We Stayed
For when we arrived we had researched hostels in the area and had a couple of places noted down to head to once we arrived. We had tried a couple but were full and ended up stayed at The Happy House hostel. It was ace! Our room was basically a house we loved it.
It had a great location and was cheap… we were onto a winner.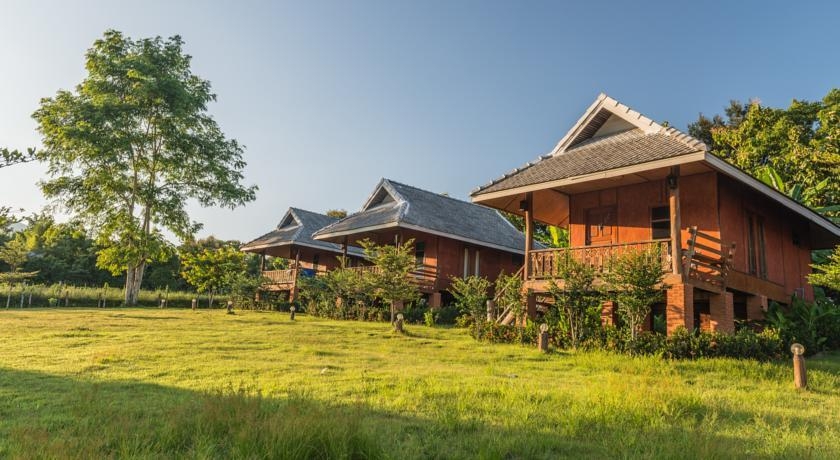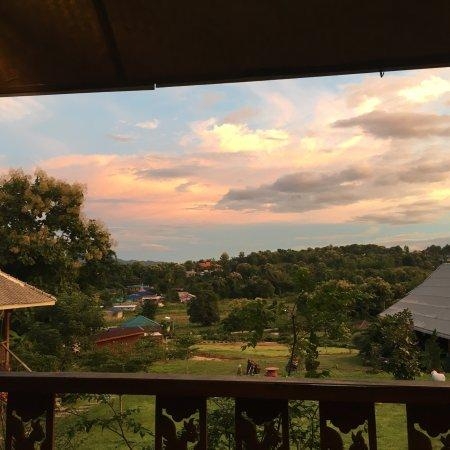 There is a shuttle service that we took advantage of..
Exploring
We did not have a long stay in Pai so we walked out for some tea at a small little place.
Then we went to Pai's night street market and explored the stalls. Later on we had some chilled out drinks on a rooftop bar sat on cushions and relaxed. It was so lovely and chilled, which is exactly ehat we needed.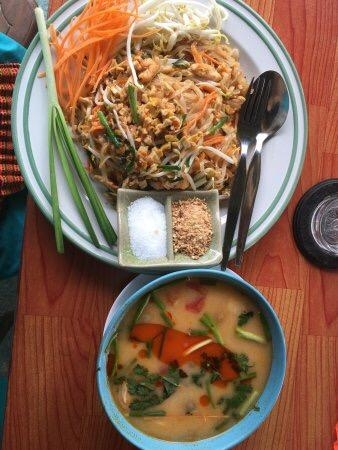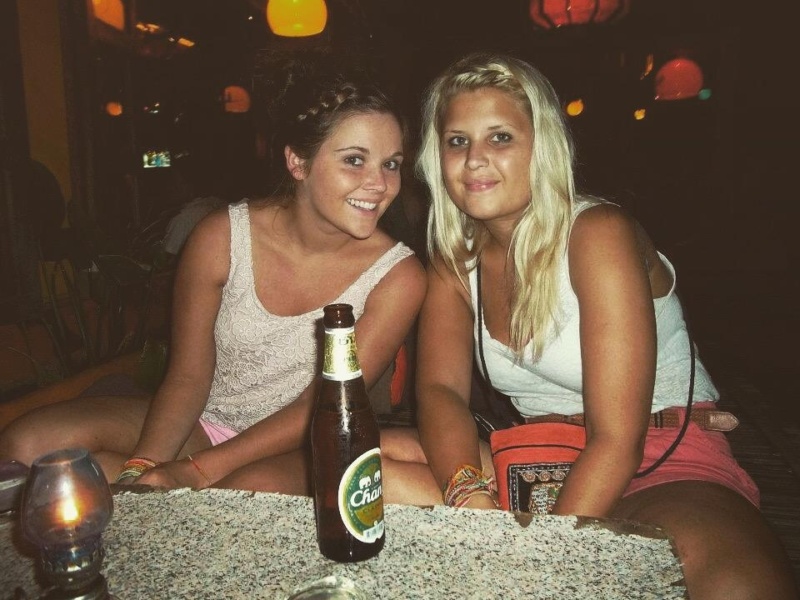 It was the perfect chilled out setting for us with a few drinks and great company planning our busy day the next day. We had one day to see everything we could in 1 day!
The transportation options when in pai are to go with a tour group, higher a moped, grab a tuk tuk or rent a taxi. With our limited home we chose to get a taxi. We could see all the things we wanted to see as quick as possible.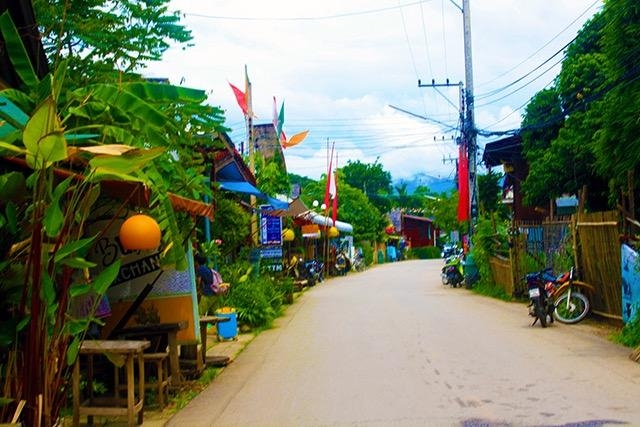 24 hours in Pai…What we did
Getting up at the crack of dawn, get ready and get in our taxi.
First stop.. The temple on the hill- There is a beautiful Big Buddha Statute on the hill, you can take a full view of Pai from here too, The view here is amazing with stunning sunset during evening, is a must visit attraction in Pai.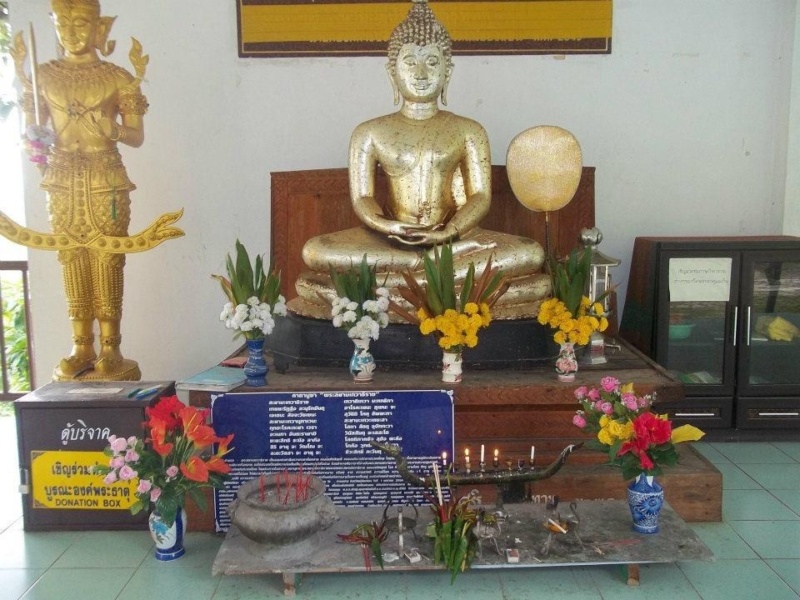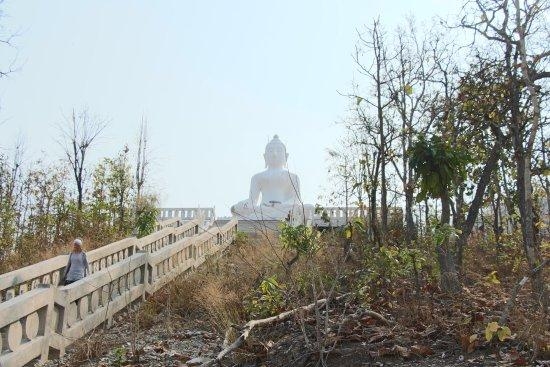 Second stop.. Pai's hot springs we were dropped off and walked around. The hot springs are lovely and if you walk to the top the water is at 80 degrees. Further down we got in the water and bathed for a while, it was bliss. With no one else around we spent quite a while here.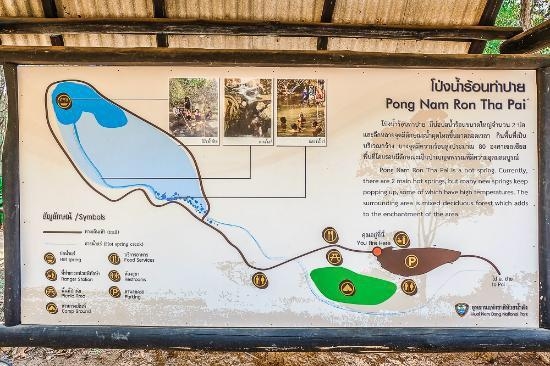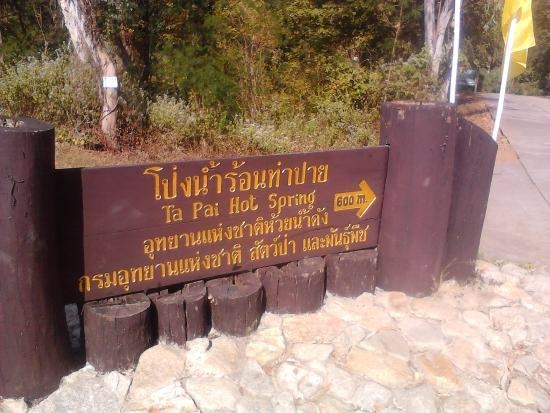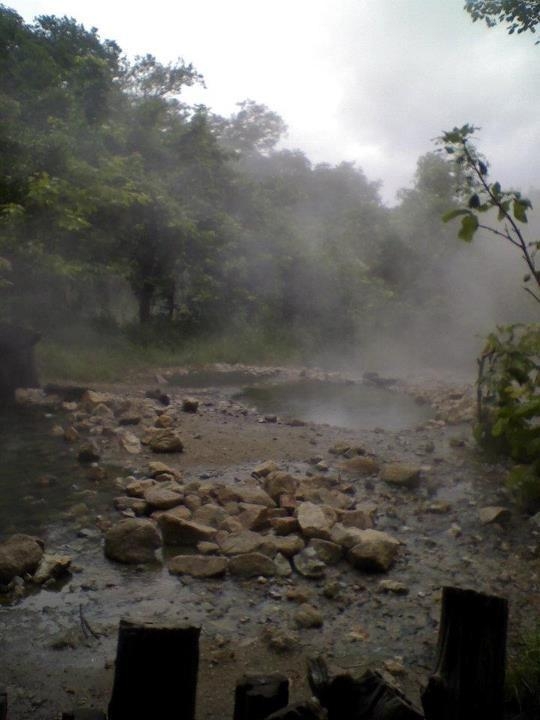 There is also a mineral bath this was lovely!! We saw no one else there as it was still early… perfect!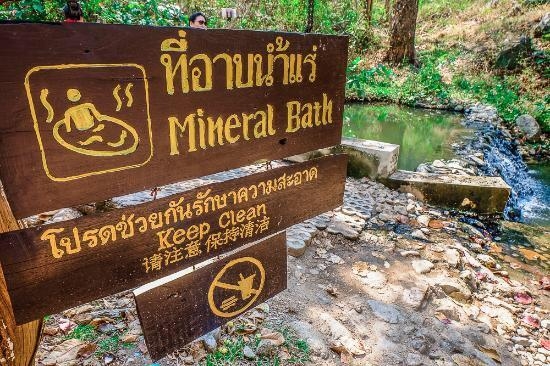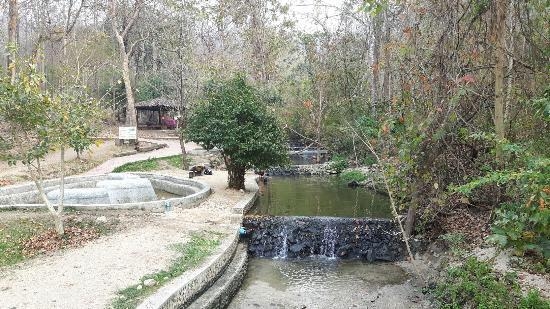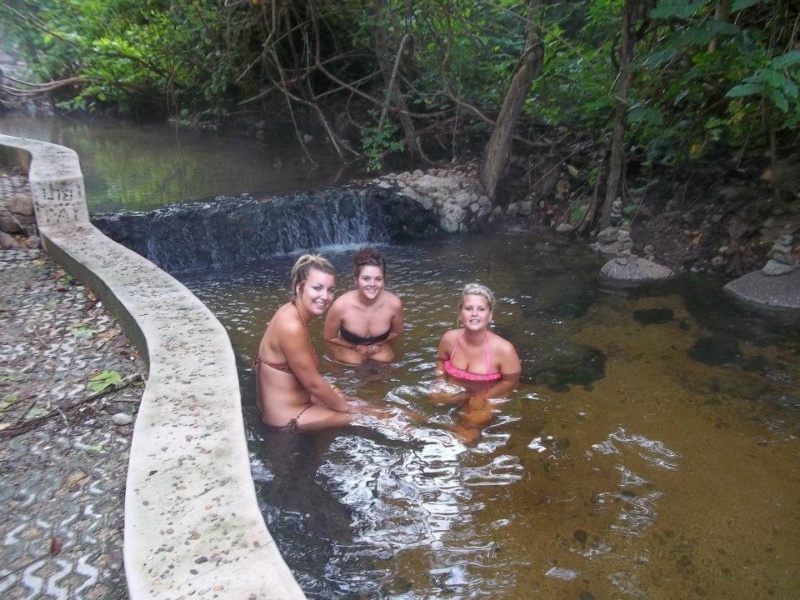 Refreshed and ready to continue…
Third stop.. we visited a waterfall on the south route! I do one love a waterfall especially in Thailand. The walk is tricky in flip flops.
Pam bok waterfall surrounded by towering limestone rock and shallow caves there is lots to explore. There was also spiders which terrified us a little so we didn't go too close.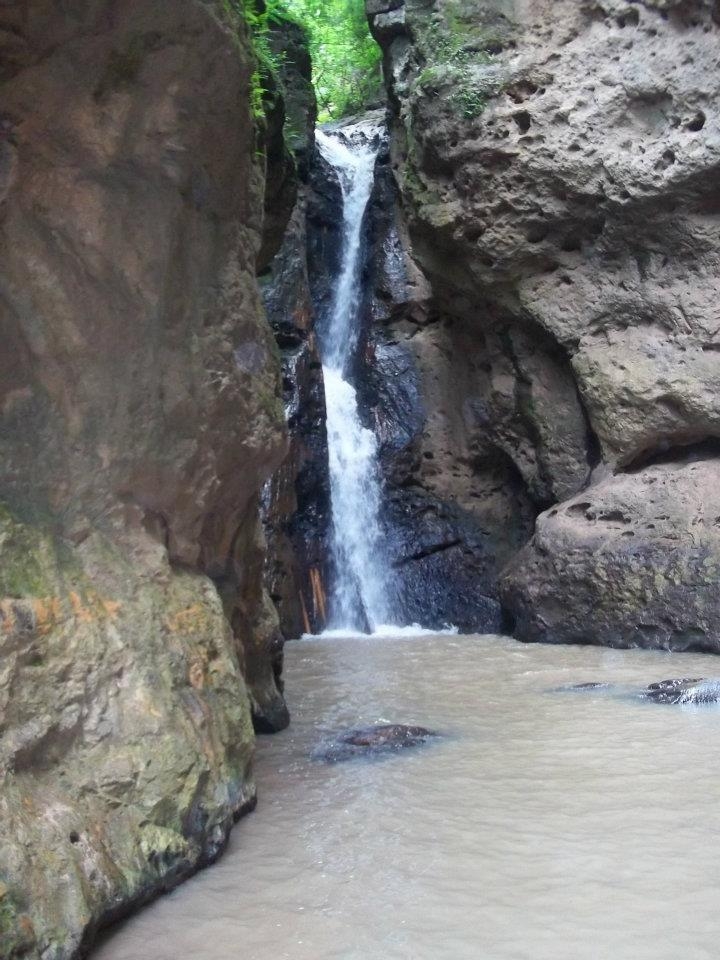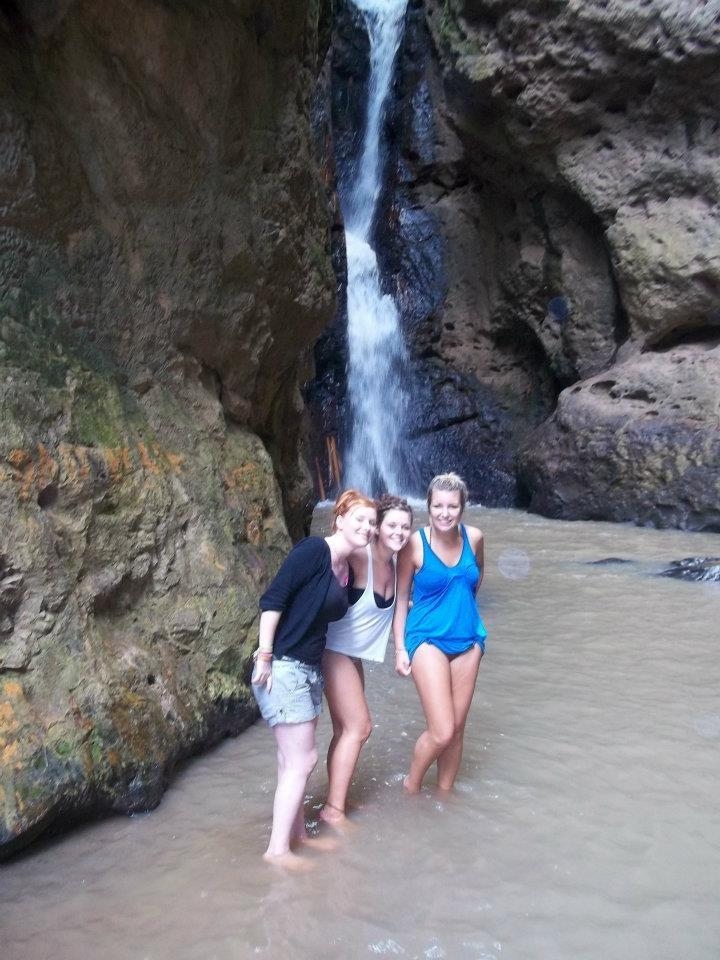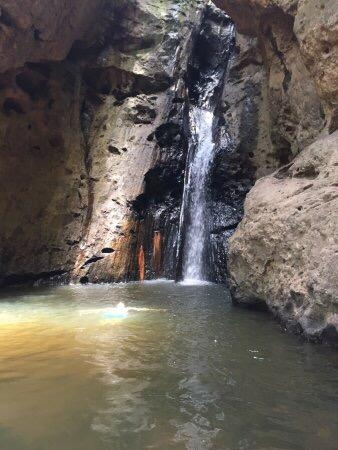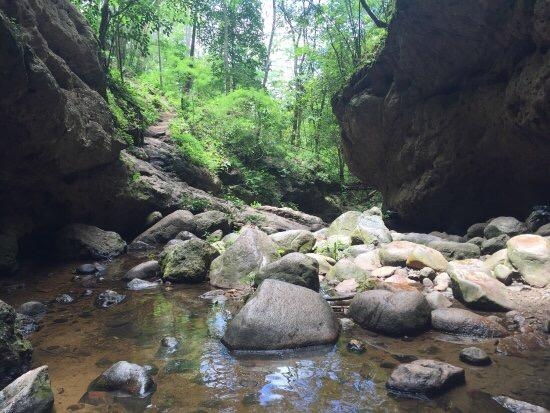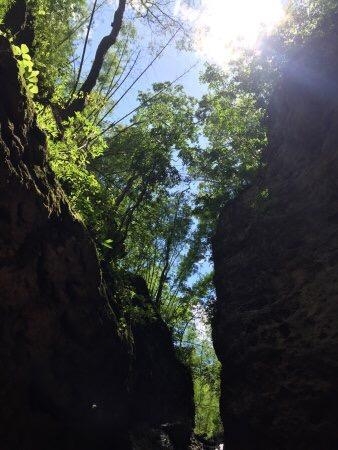 Fourth stop.. Pai canyon it is a long walk up hill but the view is great from the top! One of the attractions around Pai is the impressive Canyon, or Kong Lan as it is known in Thai. A paved stairway here culminates in an elevated lookout over high rock cliffs and the Pai valley. A lot of people visit at sunset and watch that from this viewpoint I wish we had time to do that.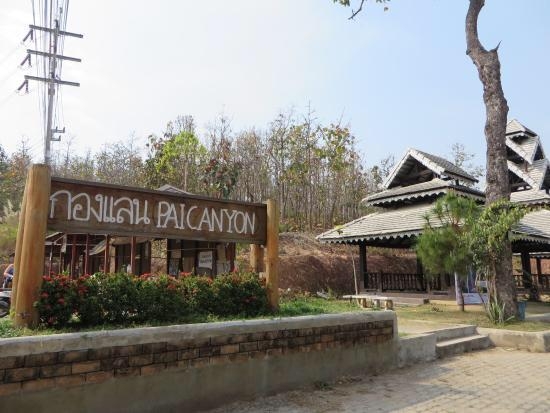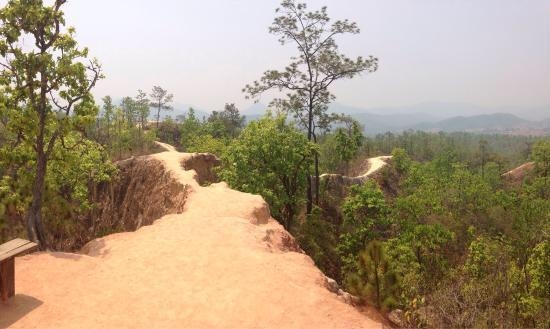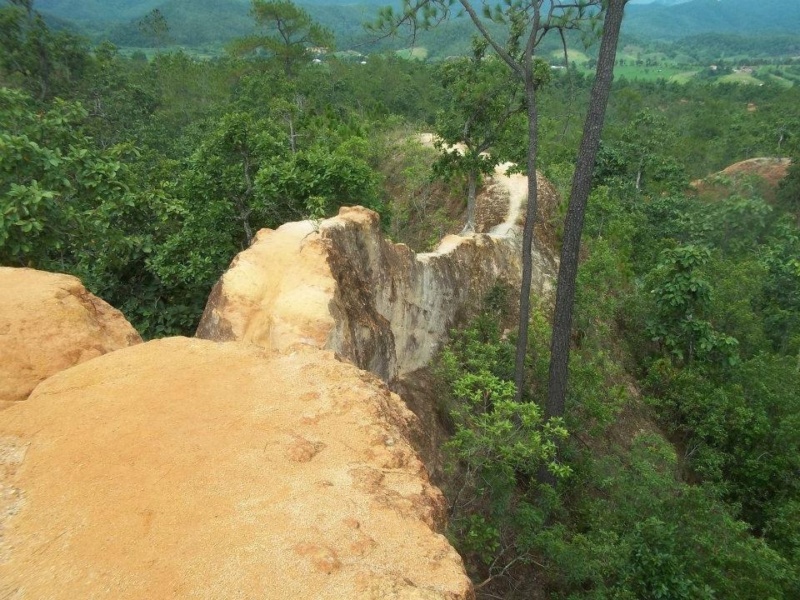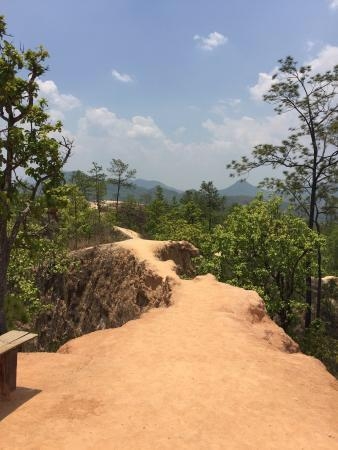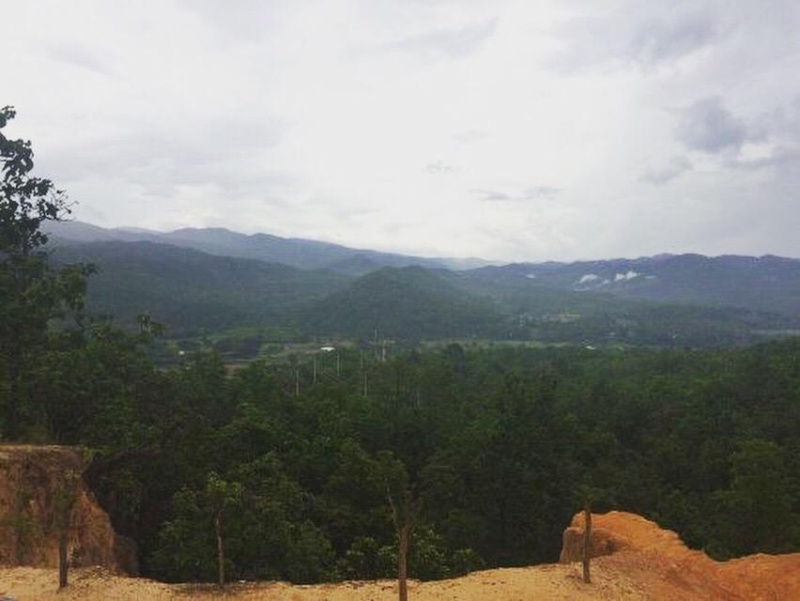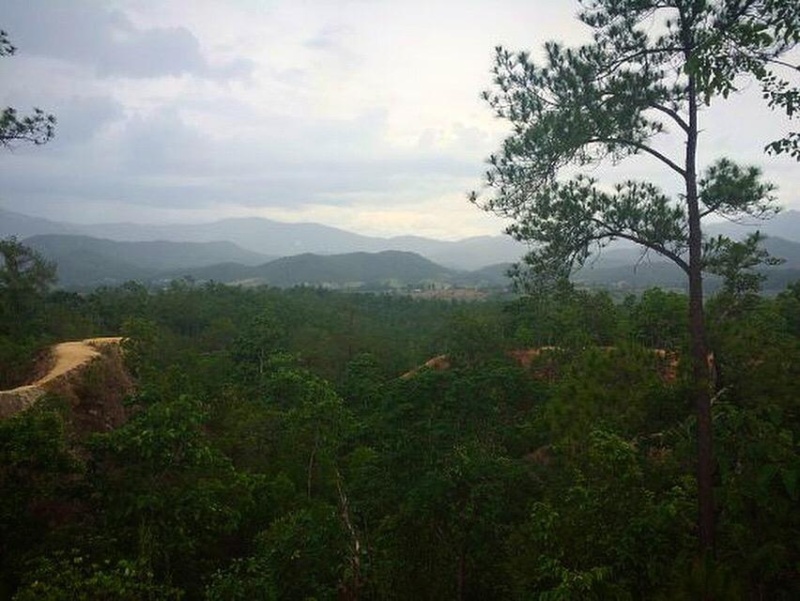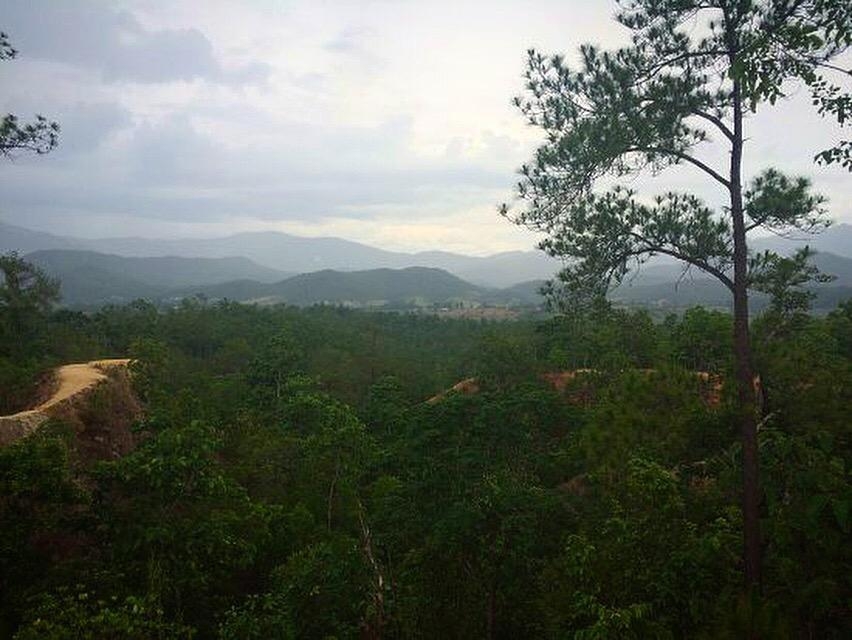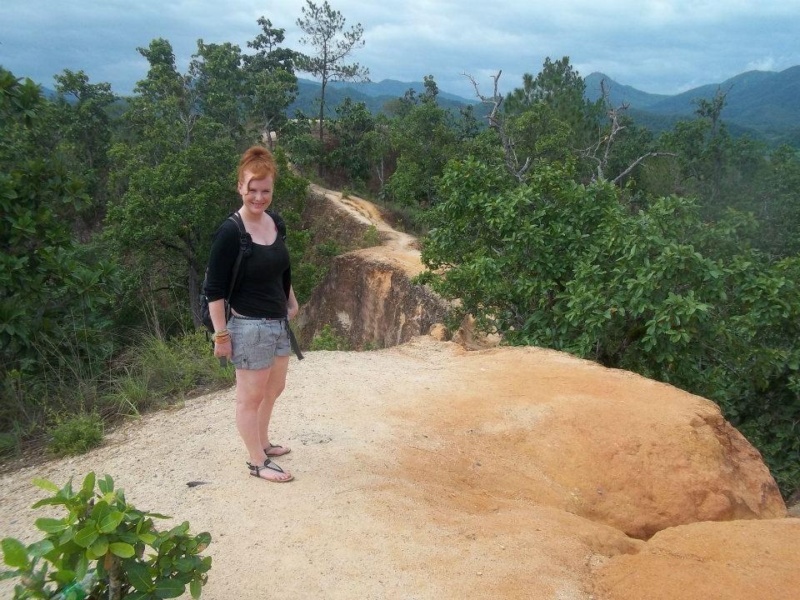 Fifth stop.. it was a stop at Pai's land split. The land had cracked 2 meters wide and 11 meters deep, making it unsuitable for farming and destroying crop and income. This lovely lovely man created this place for visitors to come free of charge and just pay a donation for fruits which are now grown here.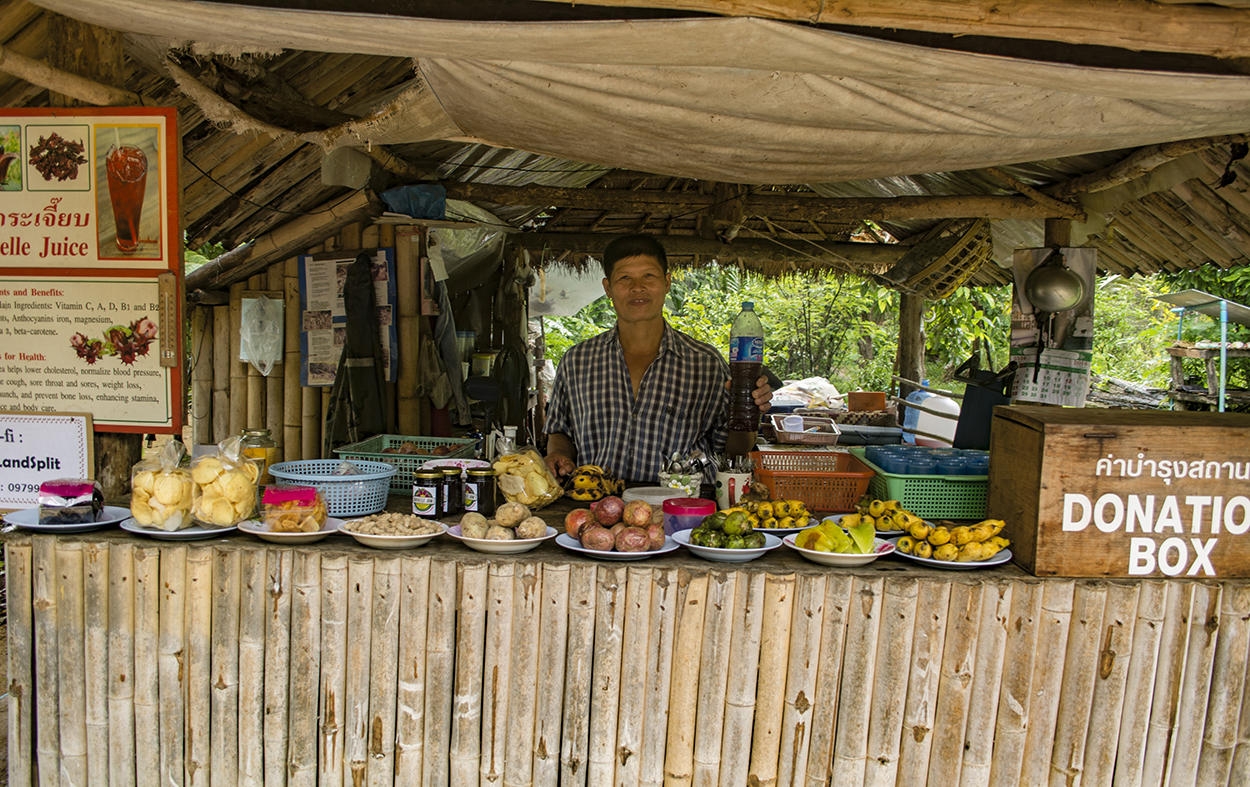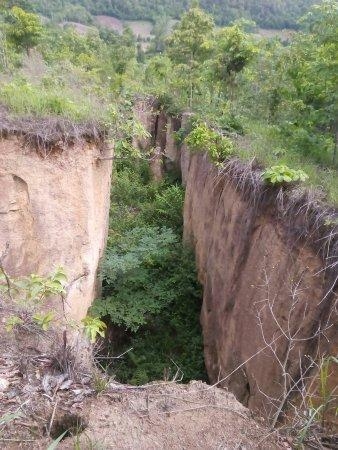 Sixth stop… time for a drink and some cake after all of that sightseeing. We came to the famous Coffee in Love it was a lovely setting of its gardens we sat out in the sun with our fappe's and a slice of cake.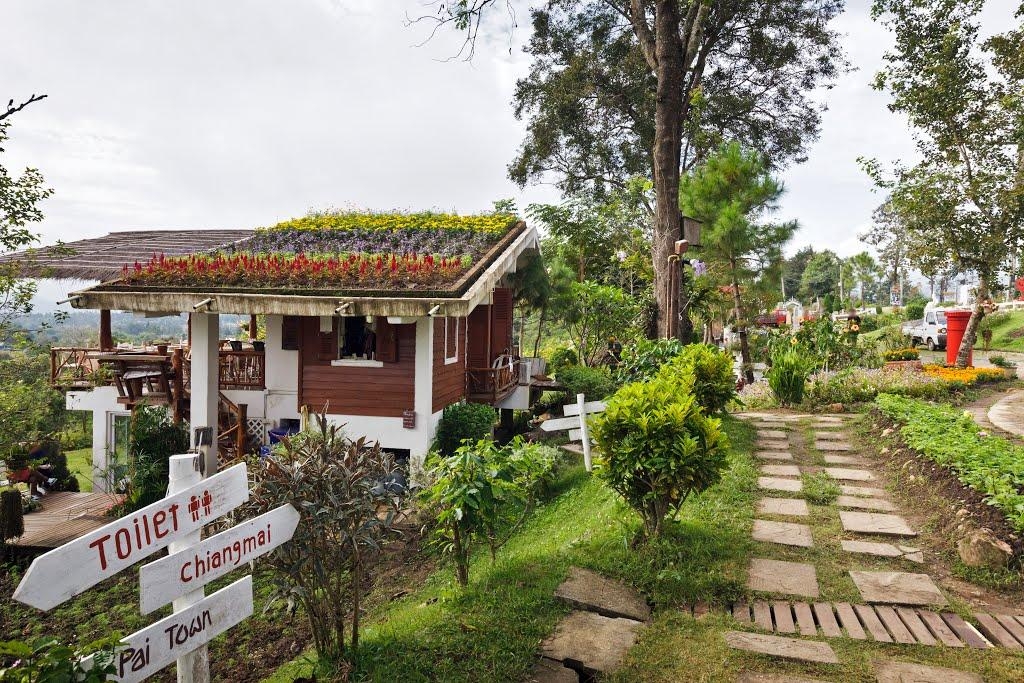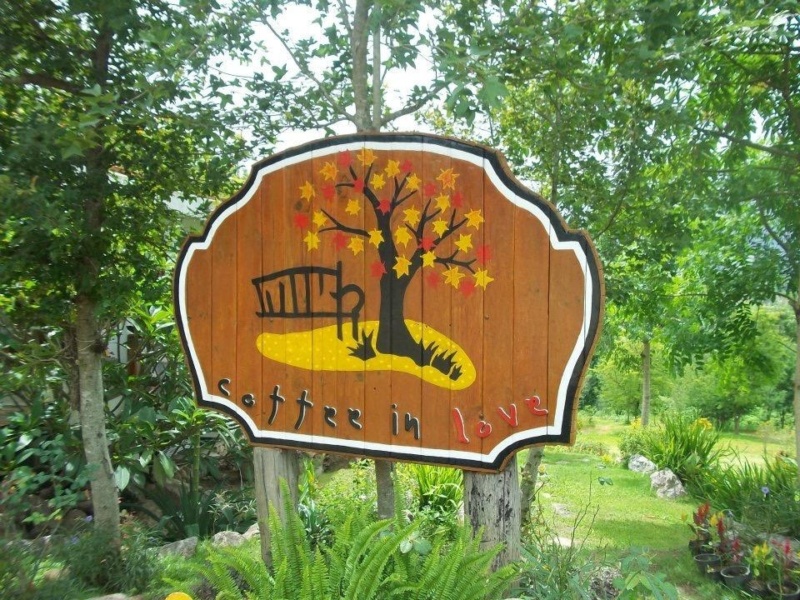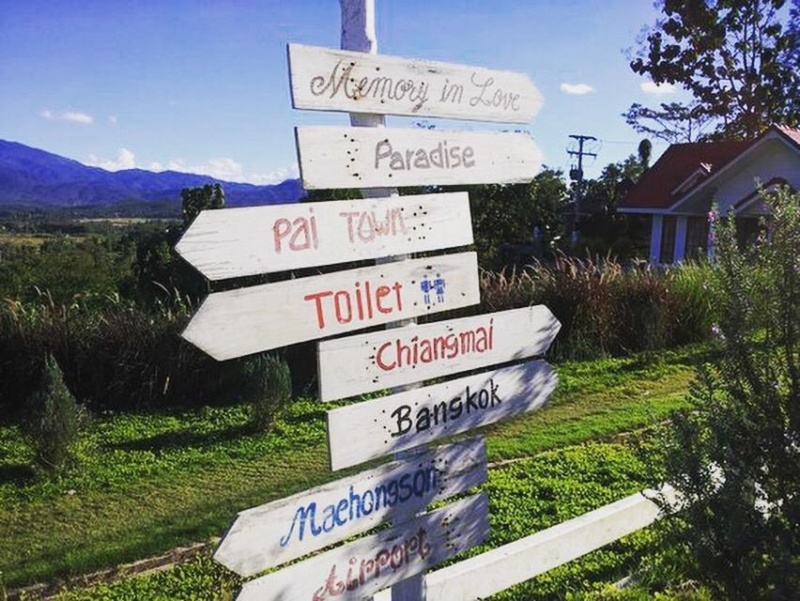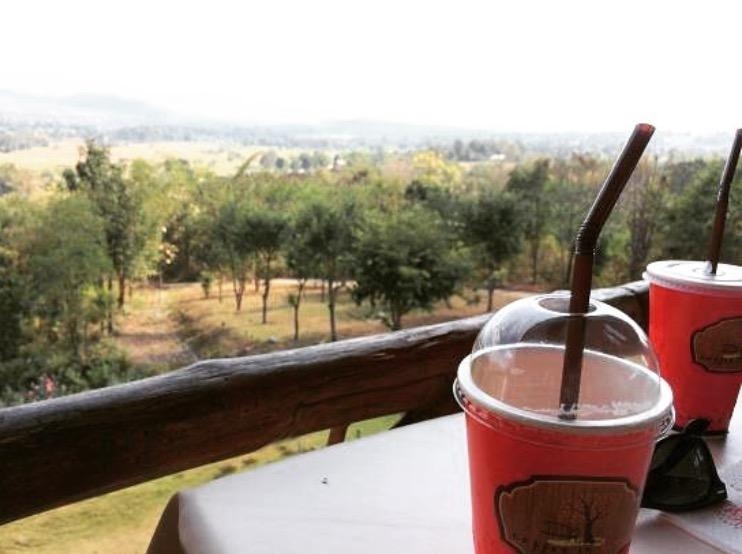 ….And that was all the time we had for exploring.
We got back to Happy House and packed. Enjoyed our last meal in this beautiful little town and picked up some snacks for the road.
Boarding our VIP bus back to Chiang mai it was before catching our final and last bus back to the capital, Bangkok.
Thoughts on Pai
The time that we had in Pai was rushed and it was a shame we were on such a time limit to explore this lovely little town. We did a speedy tour of the town and had a blast. Even though it was so rushed it was probably the most relaxing time we had in Thailand though, it was just what we needed. I loved the hot springs and seeing all of the sights. This chilled out town would definitely be on my list for a next visit in the north of Thailand to explore more.
Have you been to Pai? What did you get up to in your time there? I would love to hear about it in the comments below!
Thankyou for reading
Bethan
xox