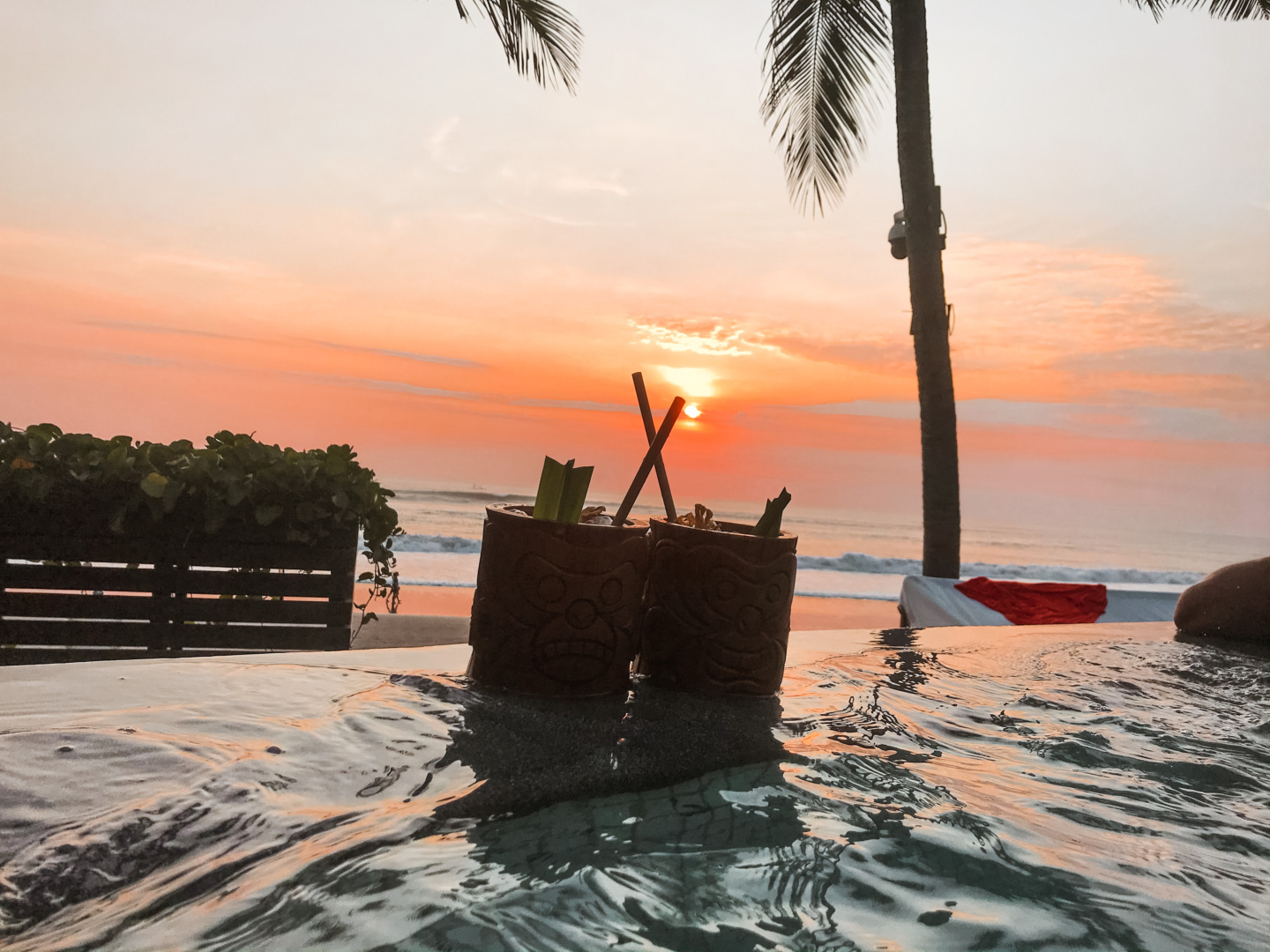 Seminyak is a beach resort area of Bali that is filled with upscale bars and restaurants and many luxury resorts. It is not an area that is filled with Balinese culture, like a Ubud it is more westernised holiday resort. It is more of a high end shopping area, beach clubs, good surfing conditions and lots of amazing restaurants, bars and clubs. There is a bit of something for every one. This was an area we just decided to totally relax and enjoy the area we had booked, do some shopping and visit some beach clubs.

Read were else we ventured too on our Bali trip:
A Two Week Itinerary
Four Day's in Ubud
Four Days in the Gili Islands
Three Days in Nusa Lembongan
Where we Stayed in Seminyak
We booked an Air B&B here – Designer villa in the heart of Seminyak. This was one of the best things we could have done. We spent so long researching hotels we could not decided where we wanted to stay and what area, also torn with Canggu. I was having a look on air B&B just to see what our options were. I came across so many incredible villas that cater to all budgets whether a smaller backpacker budget or high end there are many options.
This villa in Seminyak seemed perfect to spend a few days. We absolutely loved it, so cute and chic, afternoons and evening we just relaxed by the pool on our own, ordering food in with GoJek. I would absolutely recommend getting your own villa for your stay in Seminyak .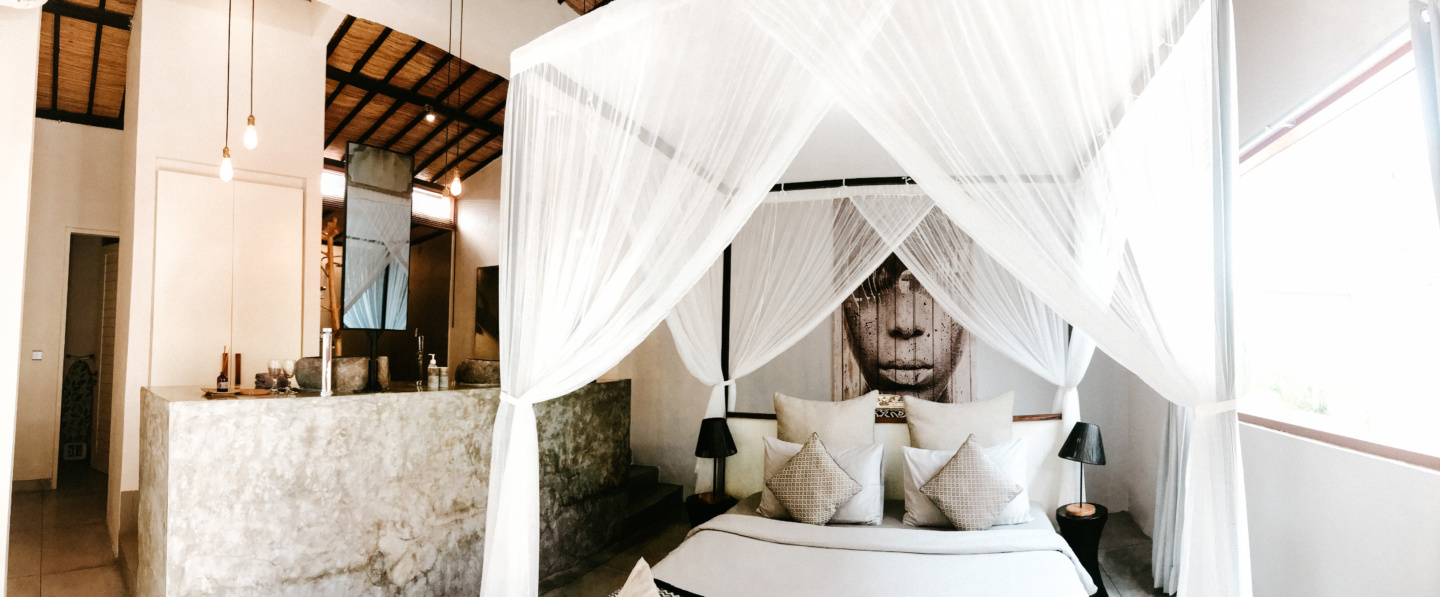 Making our way to Seminyak
After a blissful Three Days in Nusa Lembongan we got a transfer over to mushroom Bay (150k rupees). Our boat from the bay was 11am, the boat was very choppy. Luckily neither of us got seasick but this is something to be aware of if you do.
From the Port in Sanur we had arranged a pick up with our villa and met them off the boat and set off to Seminyak – the roads were so busy. We arrived in Seminyak at 12:30, check in was not until 2pm so we went out for a wander around our surroundings (my favourite thing to do just to see what's around).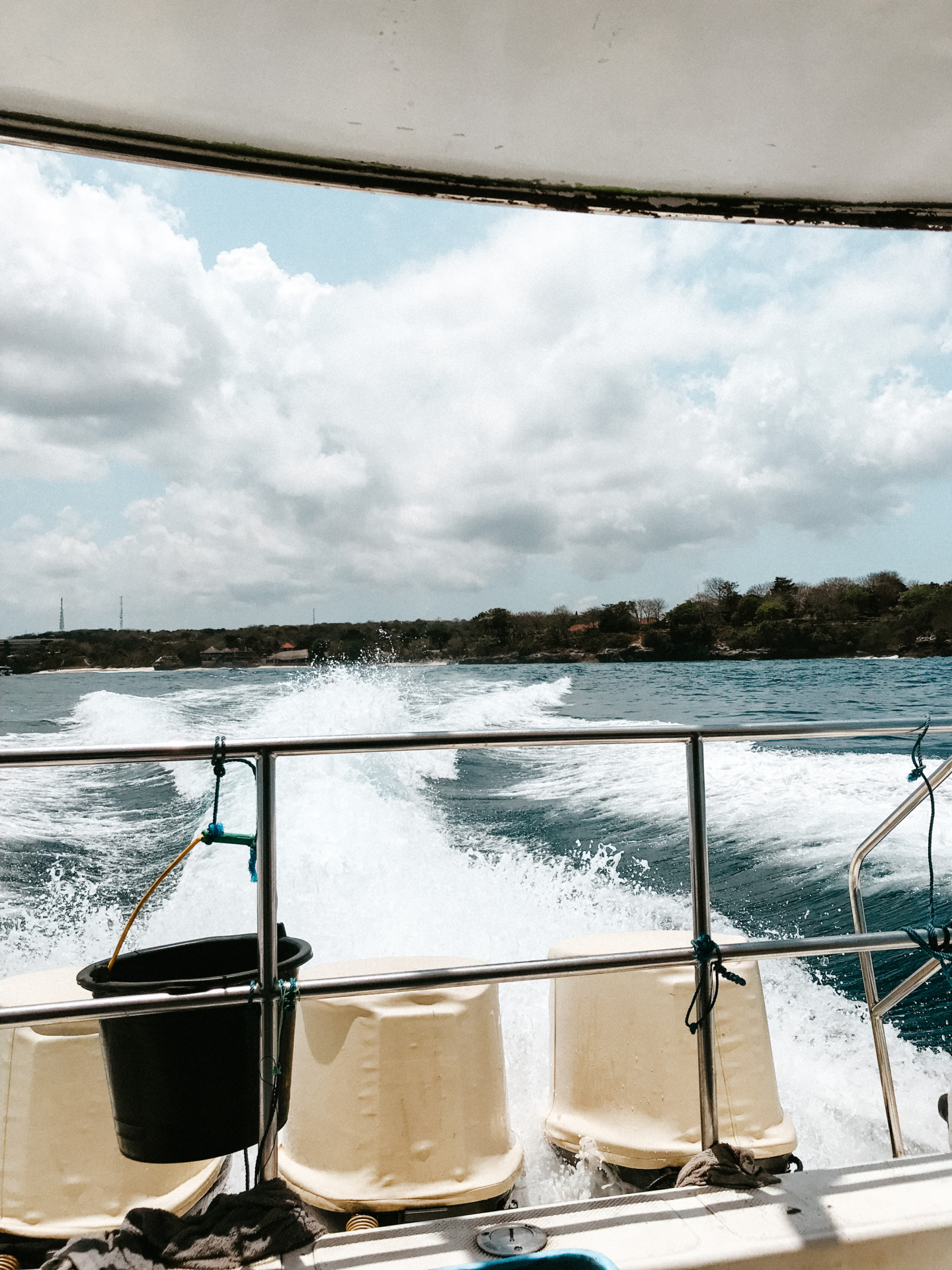 Hello Seminyak
Whilst wandering we came across Revolver cafe which was in my list. A much needed coffee and snack break after a morning of moving around and wandering hot Seminyak. There was so many boutique and cute shops around Seminyak you will be spoilt for choice I know I was. Home wear is everywhere you look, we picked up lots of souvenirs for our house – including macrame hanging baskets.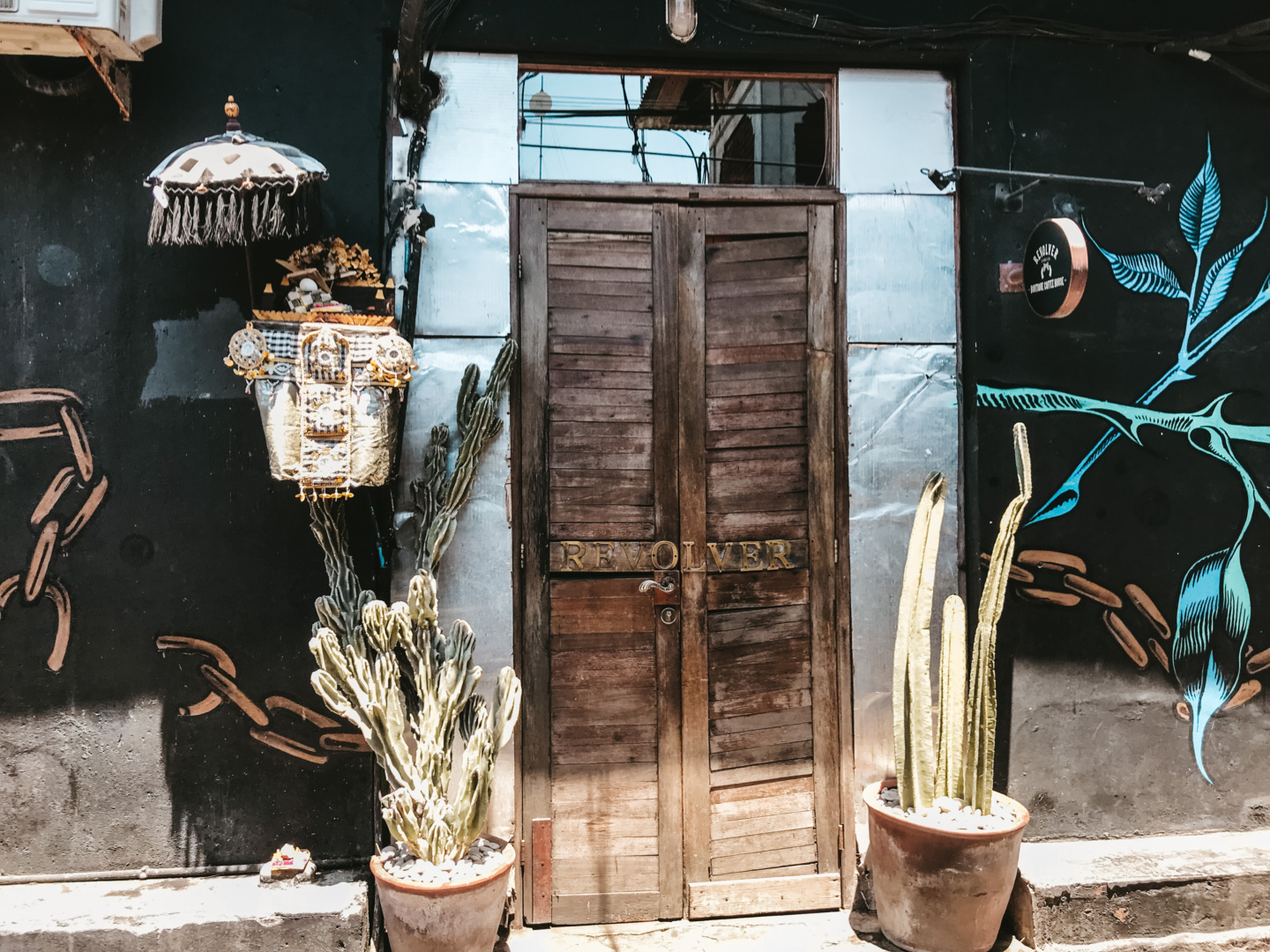 Walking back to the villa in the late afternoon we picked up supplies and spent the afternoon relaxing by our pool. Before heading out for cocktails in the evening at Manu and watching the sunset.

Our plan was to get burgers at BOSS Burgers but as it was just a take away and we fancied a meal out we decided to head back to Revolver cafe and had burgers there which were delicious and Espresso martinis. Plus its happy hour from 7pm.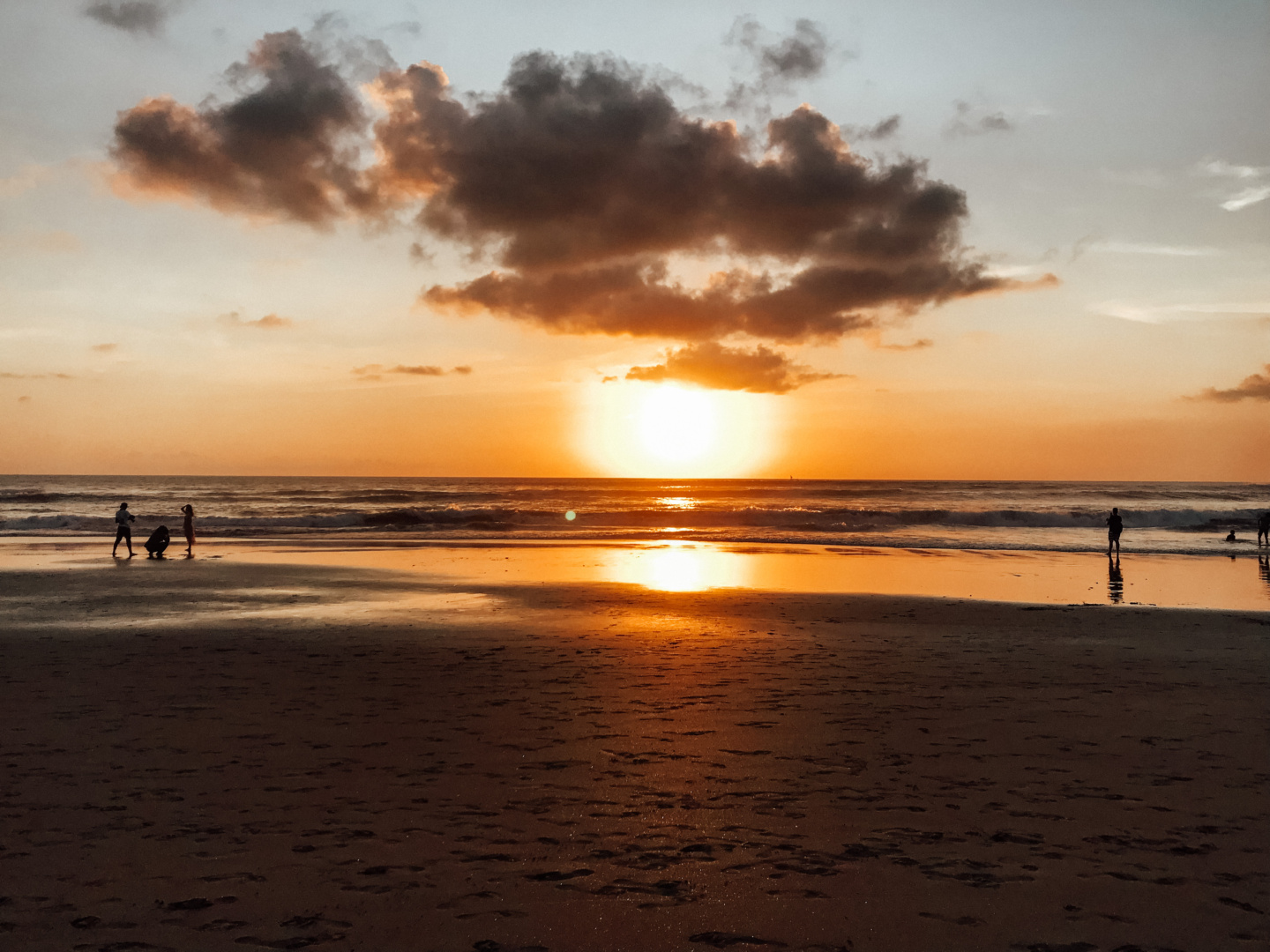 Day Two – Beach Clubbing
Waking up in the villa and catching up with my travel journal in the morning sun is a great start to the day. I loved how relaxing it is having our own area rather than just a hotel room and balcony to choose from.

I had my sights set on visiting Coffee Cartel for breakfast ever since we decided we were staying in Seminyak, and this had to be done. Instead of getting a taxi we walked from our Villa, it only took about 15-20 minutes but it was hotttt.
We have the most delicious breakfast and coffees, everything was pink and cute with copper cutlery. The insta dream and yes I got the special coffees how could you not. Breakfast is the most important meal of the day after all.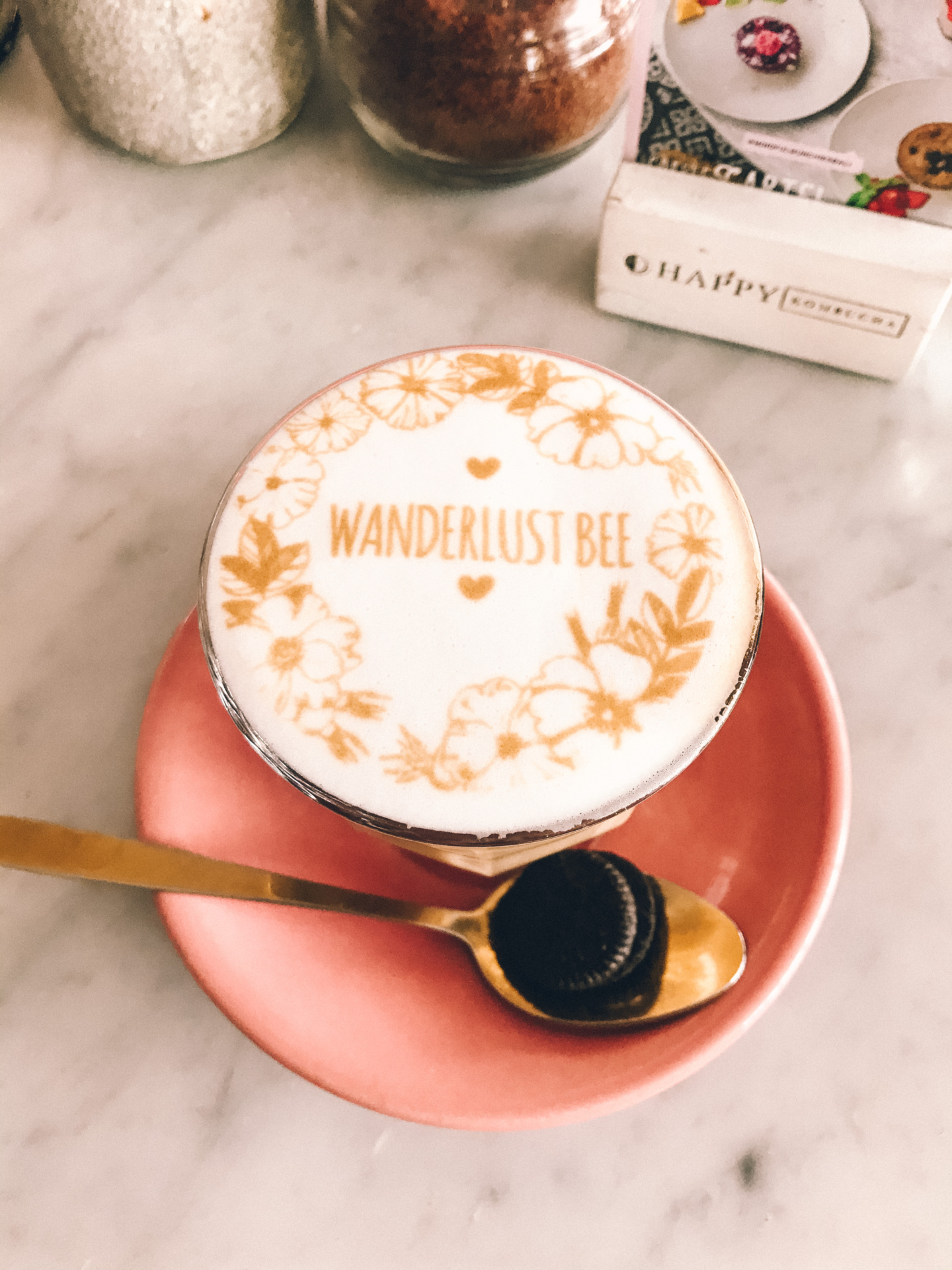 In the afternoon we headed to Potato Head beach club, we got a bed by the pool with a minimum spend of 1million Rupiah (£50ish) easy done here. We arrived early at around 11am so it was fairly quiet when we arrived.
Starting our morning off with immune and energy juices (I loved all of these kinds of juices all over Bali).

It was such a good day relaxing on our bed, ordering cocktails and amazing food. The sunset from Potato head was amazing. We watched the most impressive sunset from the pool with Mai Thais in hand.

Over the whole day we spent 2.5million all in all it was an expensive day but we knew it would be and enjoyed it (around£130). This included bottles of water through the day, fresh juices, a number of cocktails and lunch.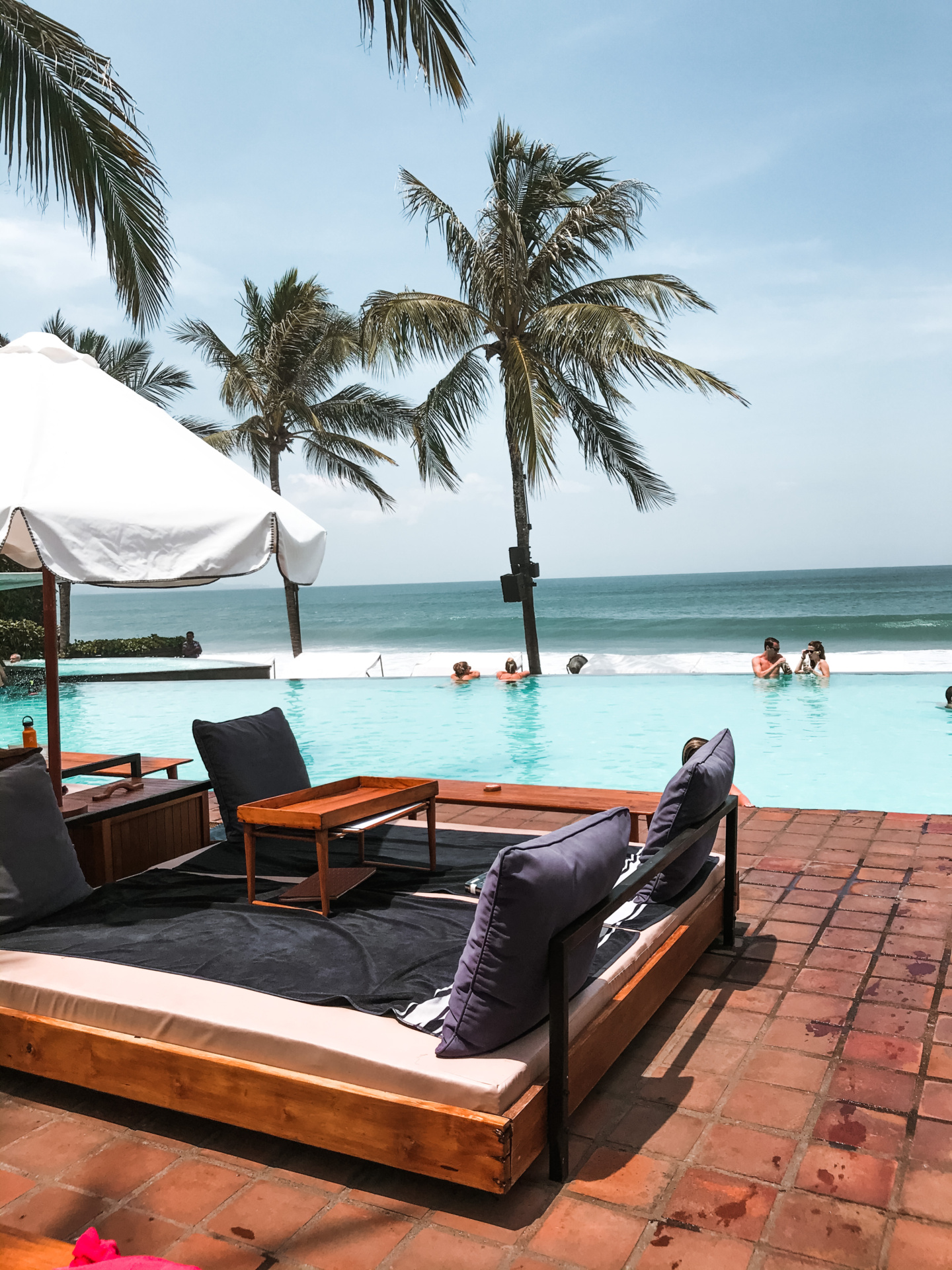 When its time to leave taxis are lined up outside potato head to leave so just grabbed one of those for ease 100k Rupiah. Before getting back to the villa and ordering Pizza with GoJek to deliver and had a lovely relaxed evening.
Day Three – Brunching and Shopping
In the morning we walked over to The Fat Turtle for breakfast, another place that came with rave reviews. The food was amazing again eggs and fresh juices to start the day, the only way to do it in Bali. It's fair to say we ate like kings during our time in Bali, every breakfast we ate was delicious, one thing is for sure the Balinese do a great breakfast.
The cafe was busy, we sat outside in a cute little spot and watched the world go by.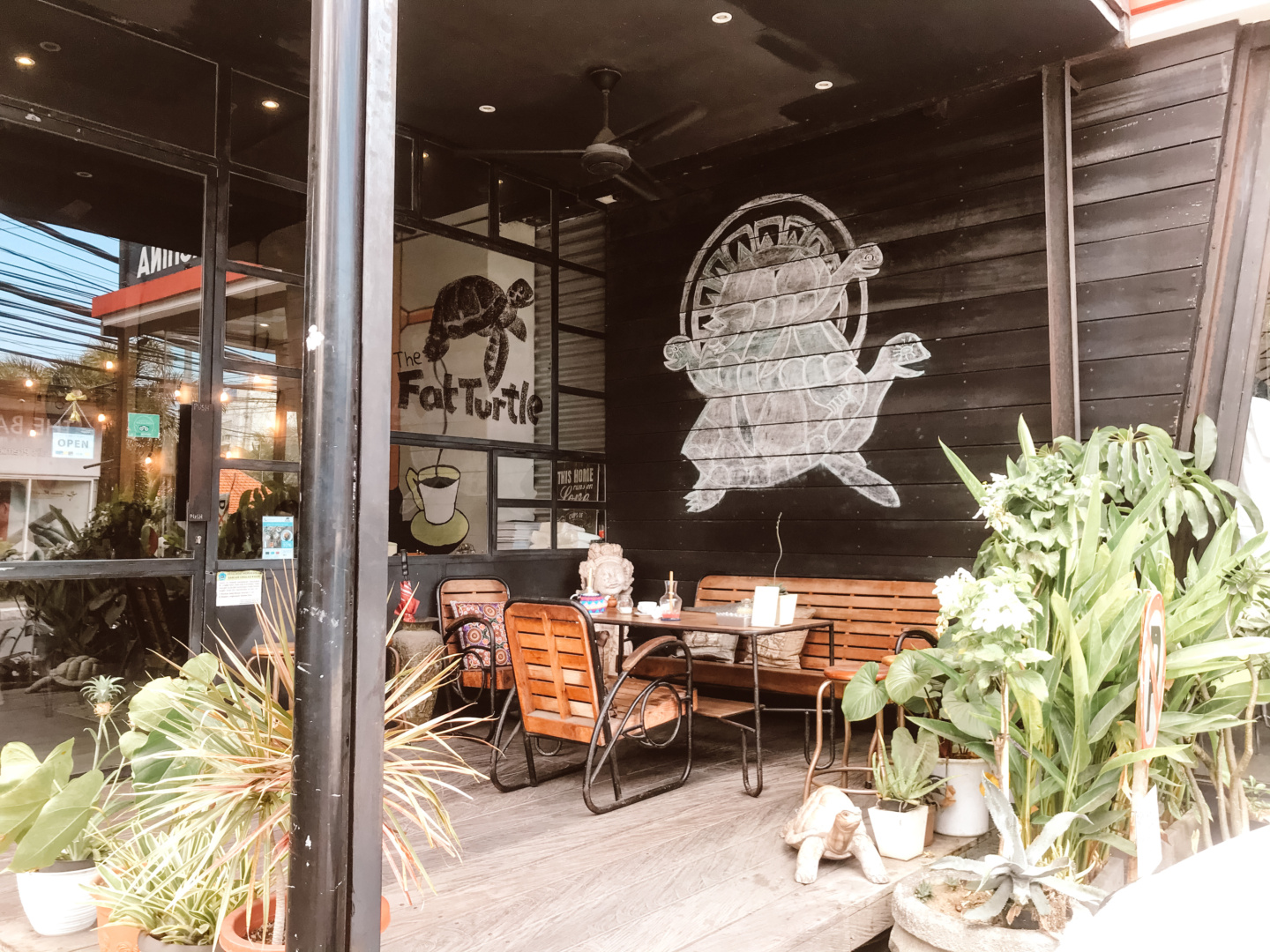 For the rest of the morning we spent it wandering around Seminyak shopping in lots of the small boutique stores. To name a few – The Bali Boat shed, Uma and Leopard, Lily jean, and the many shops in Seminyak Square.
Kim Soo was one of my personal favourites there was such incredible home wear in there. I literally wanted to buy it all but had to make do with small pieces that could fit in my suit case. The shop was a combination of Zara home and H&M home some of my fave home wear shops and lots of pieces reasonably priced. There was so many others picking up lots of pieces to take home.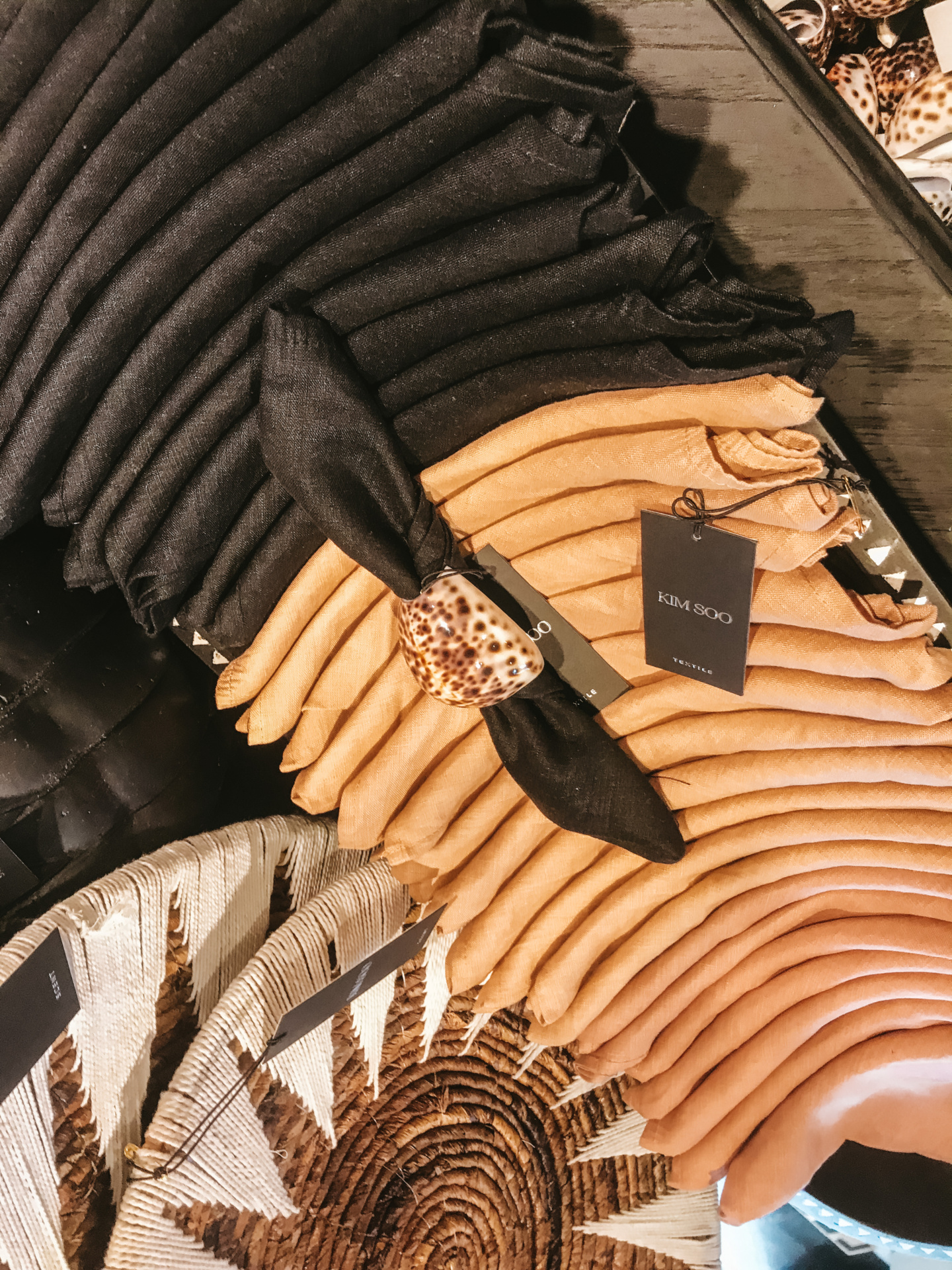 For the rest of afternoon we spent it relaxing by the pool making the most of having our own space for the last of our few days in Bali. This was bliss having our own space after staying in busy hotels. Before getting ready to head out for the evening again.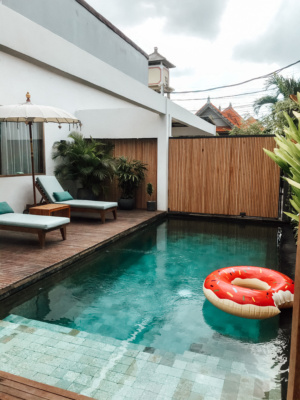 In the Evening..
For dinner we visited the only place George handpicked for our entire trip. Mostly everything is planned by me and he picks a couple of things he wants to do whilst we are there. As long as he has a beer and a nice meal he's quite happy doing everything I want to do.
Strawberry fields was his top pick as they do huge burgers and loaded fries. It took us sooooo long to get there in a taxi because of traffic across Seminyak. In the end we made it and both got burgers again and dirty fries along with Amaretto Sours (one of my faves since the Philippines).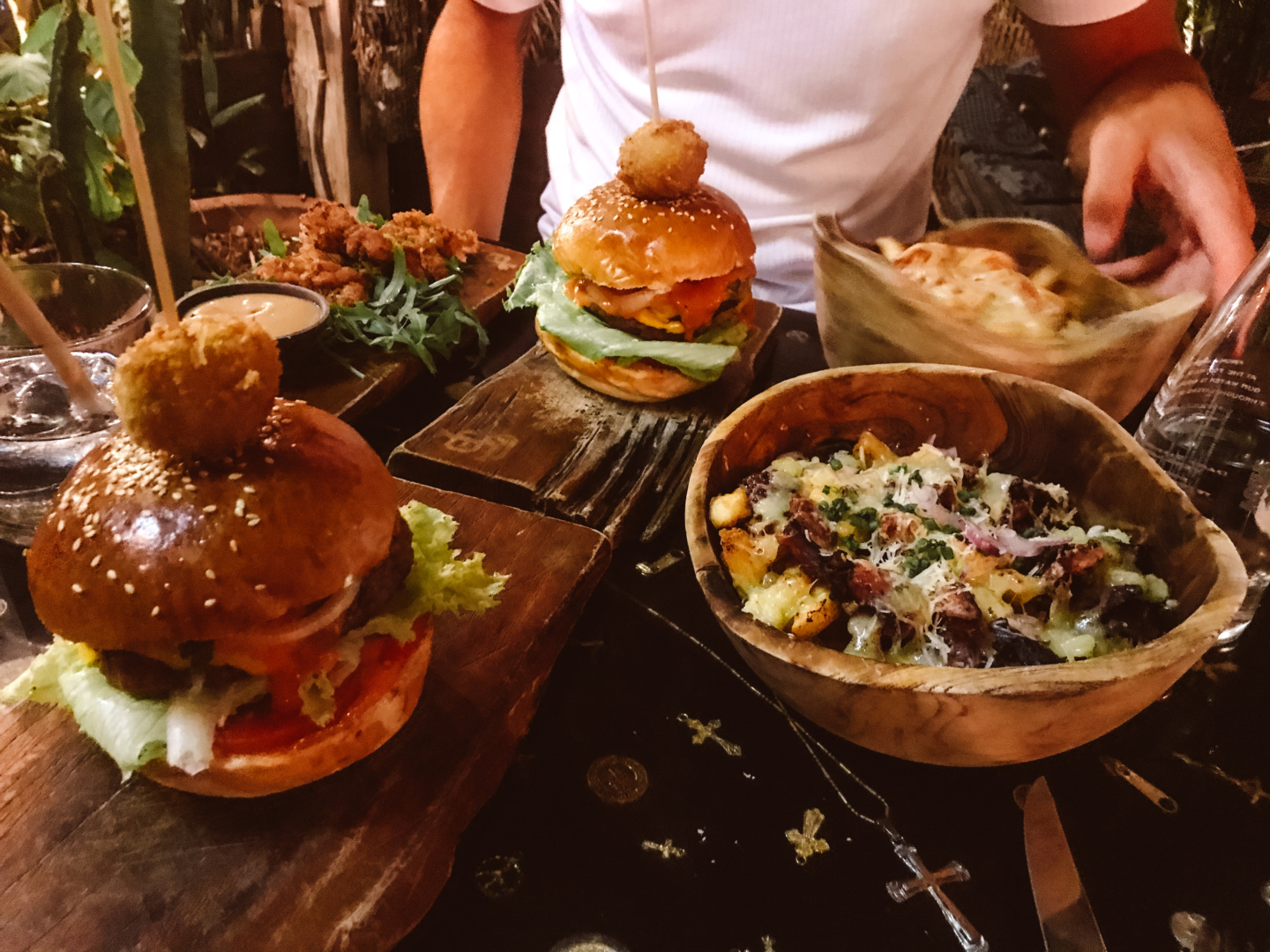 On the walk back as we needed to stretch our legs and have a little walk after all the food we came across – Shooters a small amusement park in Seminyak.
This was one of our best finds there's lots of things to do here or just have drinks and snacks. We played a great game of mini golf and it was such a fun game the course had lots of wacky quirks. We really enjoyed this before heading home and highly recommend for an hour or too there is also basket ball hoops, lawn bowls, giant jenga, ping pong, axe throwing and lots more to keep you entertained. And 2 for 1 cocktails too on top.

Mini golf was 3k Rupiahs per person so cheap too.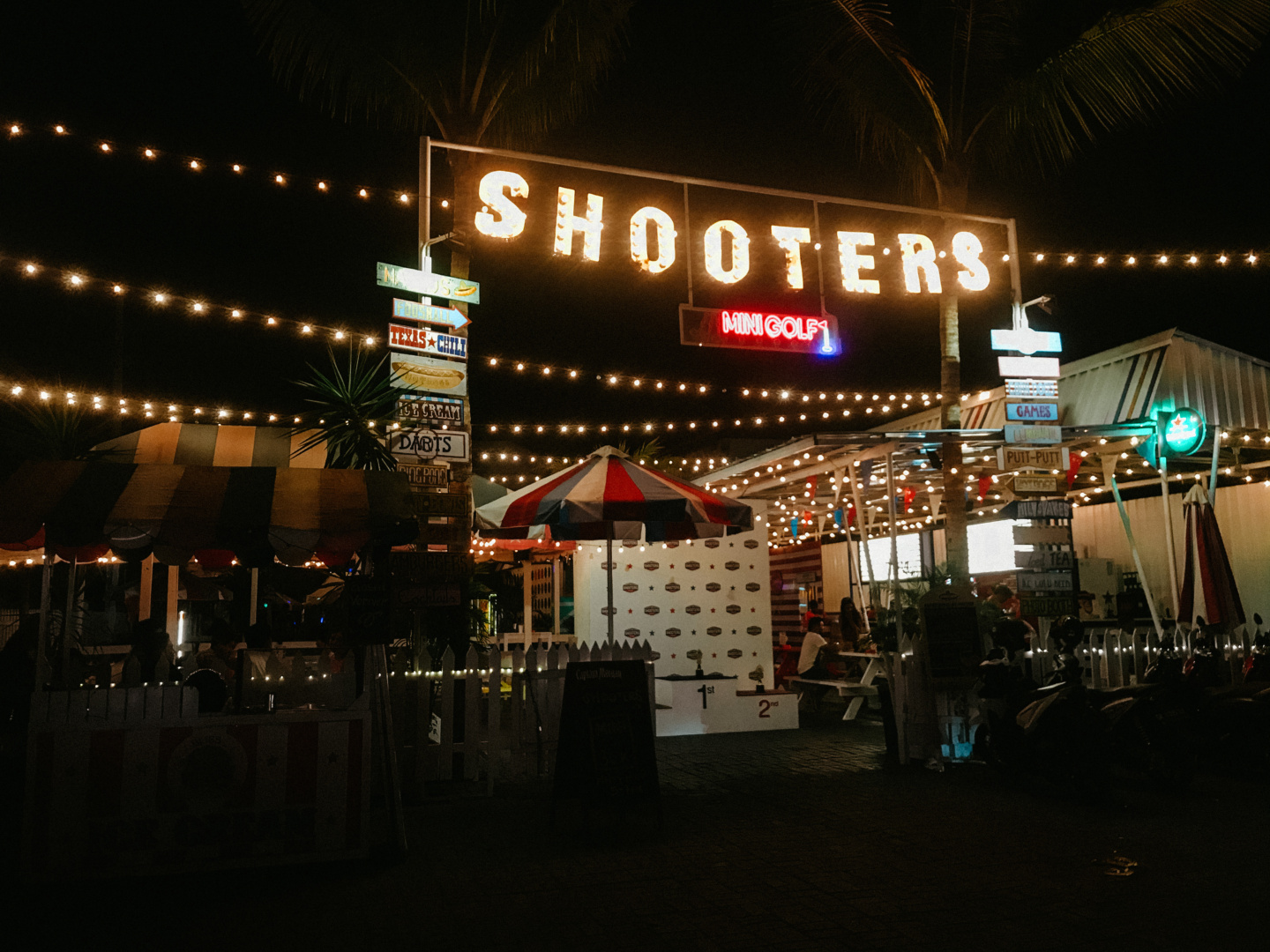 Day Four – Day Trip to Canggu
For our last day we decided to visit Canggu to visit some markets and have nosey around one of the other areas we looked at staying. Our air B&B offer breakfast in the Villa at requests so we decided to do that. I probably wouldn't do this again with so many amazing places around it is not very necessary.

Ordering an über to Canggu to head to the market I had seen. – Love Anchor Market. There are many markets around Canggu and many seemed to depend on the day.

Love Anchor (Saturday/Sunday)
Samadi Bali Sunday Market – Every Sunday 9:00 until 14:00
La Laguna Gypsy Market – twice a month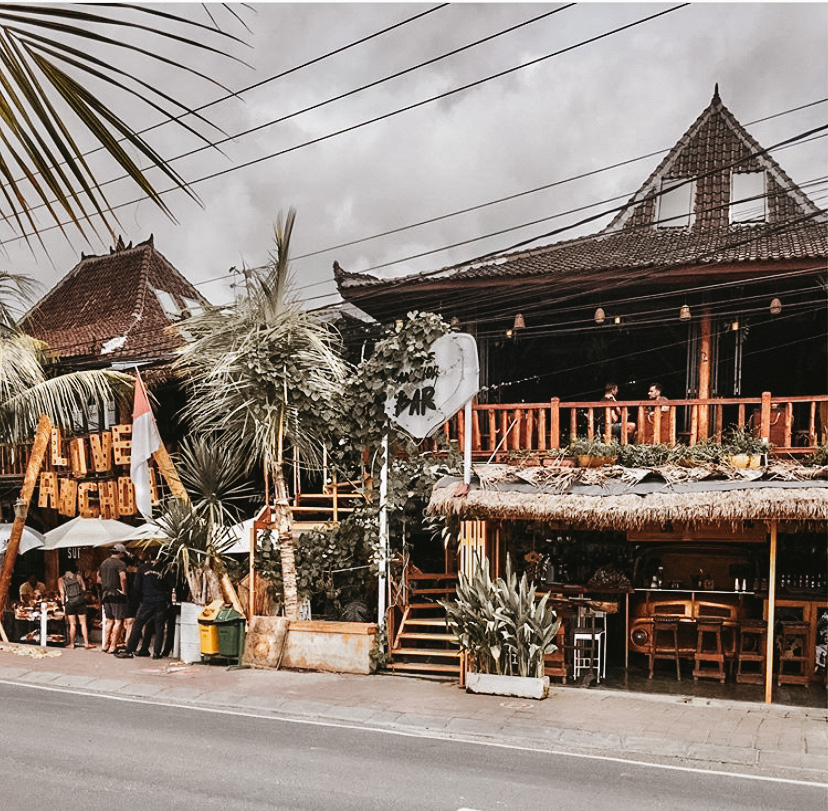 After spending a while browsing markets and shops around Canggu we had lunch. We just so happened wandered by Cafe organic another place I had noted down. So we had lunch here and it was delicious. The food is plant based and so fresh.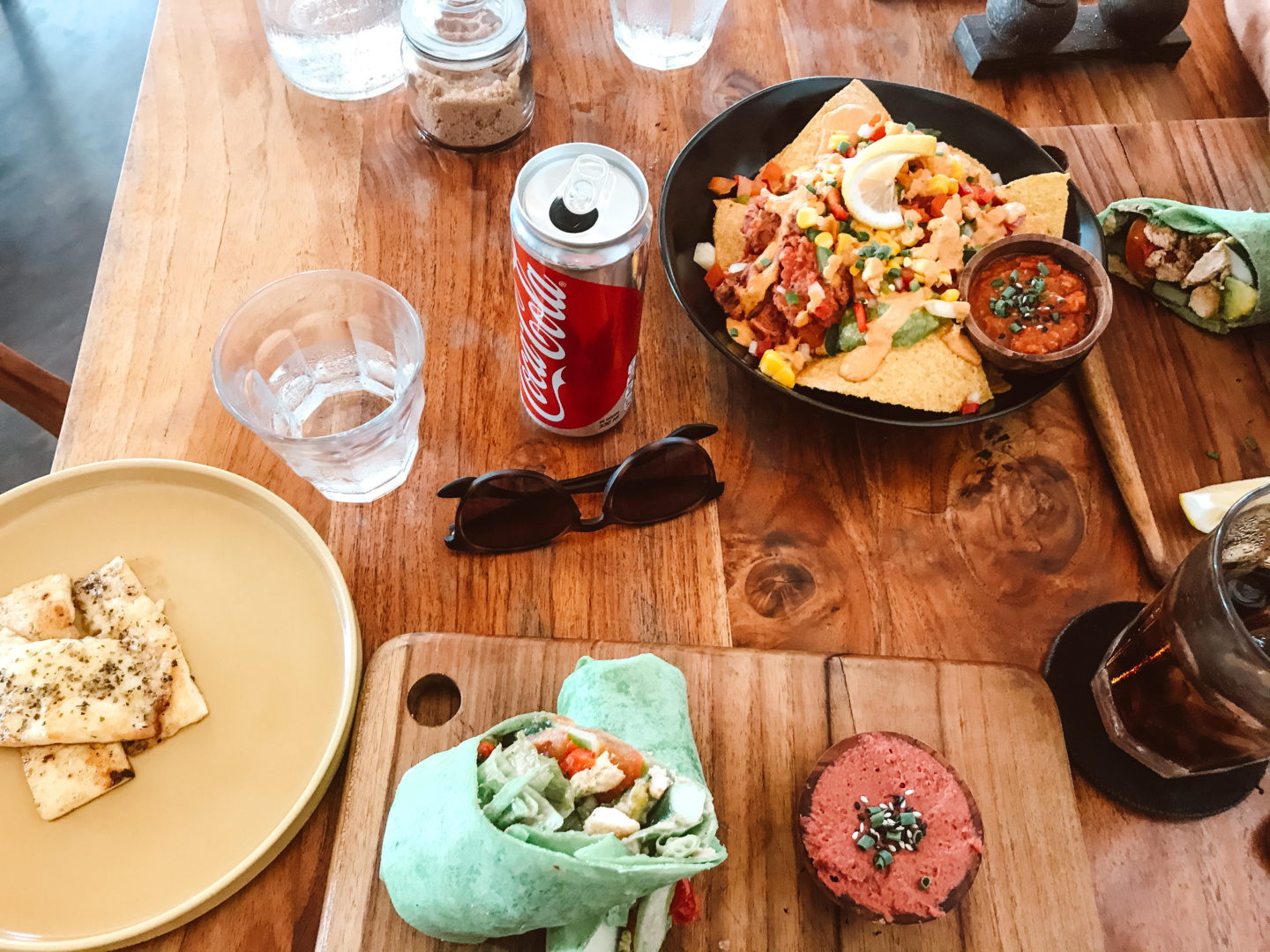 Other Things to do in Seminyak:
Visit a beach club – There are so many on offer in this area to meet everyone's budget. Prices are elevated from other areas of Seminyak but we really enjoyed our beach clubbing day/. We visited Potato Head beach club, others; Mrs Sippy, Qu de ta, La Plancha.
Visit a market– pick up some souvenirs from your travels or presents for people back home. There is so much to choose from we love buying bits for our house from our travels. Markets:
Eat your way around Seminyak
There are many many places to eat around Seminyak for breakfast, brunch, lunch and dinner. We did not have time to eat every where on our list. Here is a few I had:
Breakfast/Brunch: Kind Cafe (Plant based) Nulu Bowls (Smoothie bowls), Shelter Cafe, (cafe and trendy Hangout) Cafe organic (Dragon bowl, Pancakes)
Dinner: Hotel Mexicola (Mexican and margaritas), Bun Pho (Vietnamese), Wako Burger (claimed best burger), Sea Circus (Fish tacos)
Snacks: Dough Darling (Donuts),
Drinks: Neon Palms, Motel Mexicola, La Favela and any of the beach clubs like Mrs Sippy.
Drink coffee in Revolver– A boutique coffee house down an alley in the centre of Seminyak. It is styled like a saloon from the wild west. Simply sample the coffee or have bite to eat as they serve delicious food.
Go shopping – there are so many boutique cute shops around Seminyak selling everything from upmarket souvenirs, bags, home wear and clothes.
Visit many shops close by to Seminyak – visit one of the markets Love anchor market in Canggu.
Visit Local Temples – There are a number of temples close by the area, we chose not to go as were put off by crowds to be honest. Tanah Lot Temple is a very popular one to visit.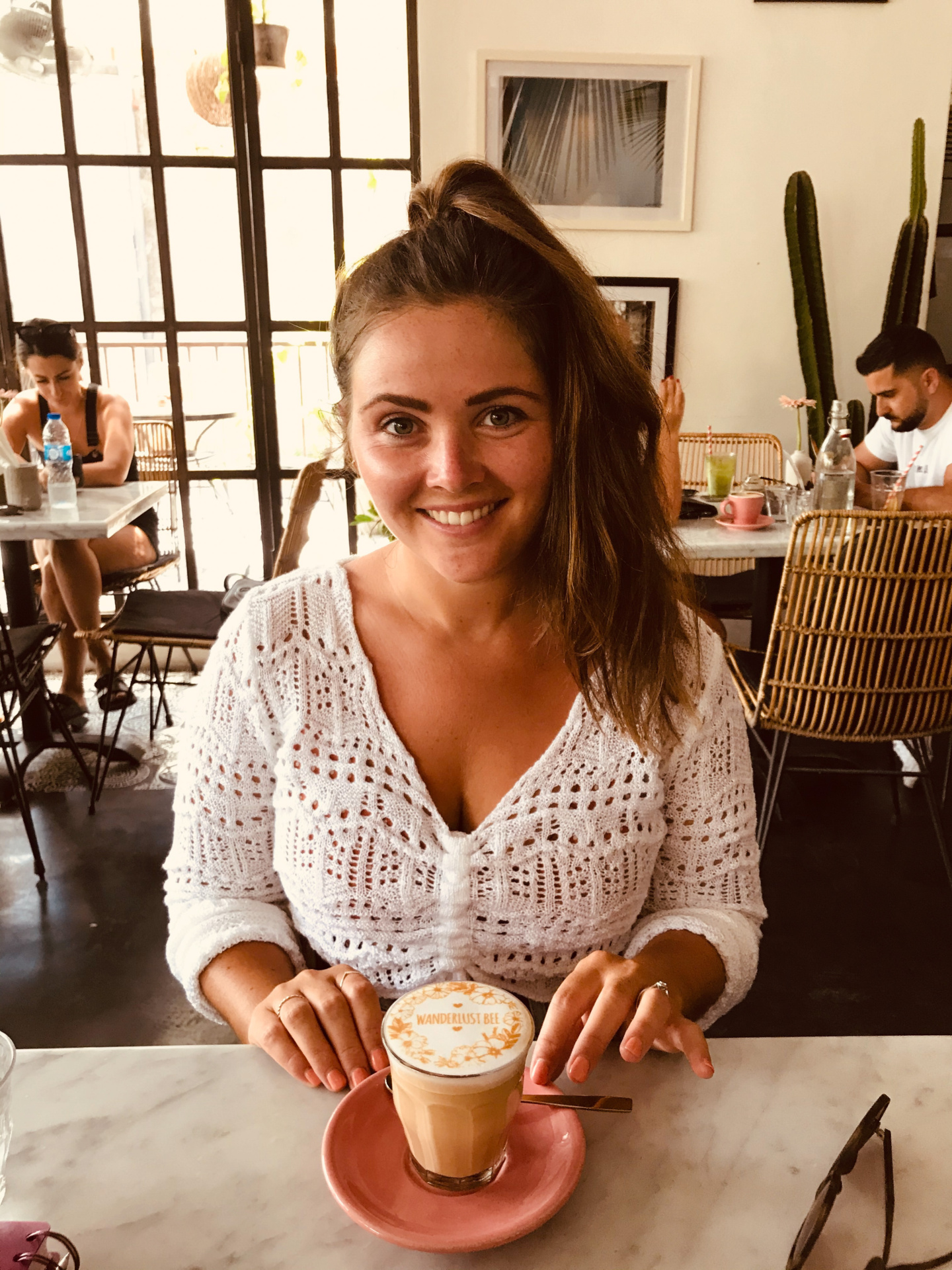 Thoughts on Seminyak
Our time spent in Seminyak was so relaxing, having our own villa really made it for us and would recommend doing this. Our three days in Seminyak were spent eating nice food, visiting beach clubs and a spot of shopping mixed in. It would have been nice to spend a bit more time in Canggu and visit another beach club but it was a great end to our trip around Bali.
Thankyou for reading
Bethan
xox