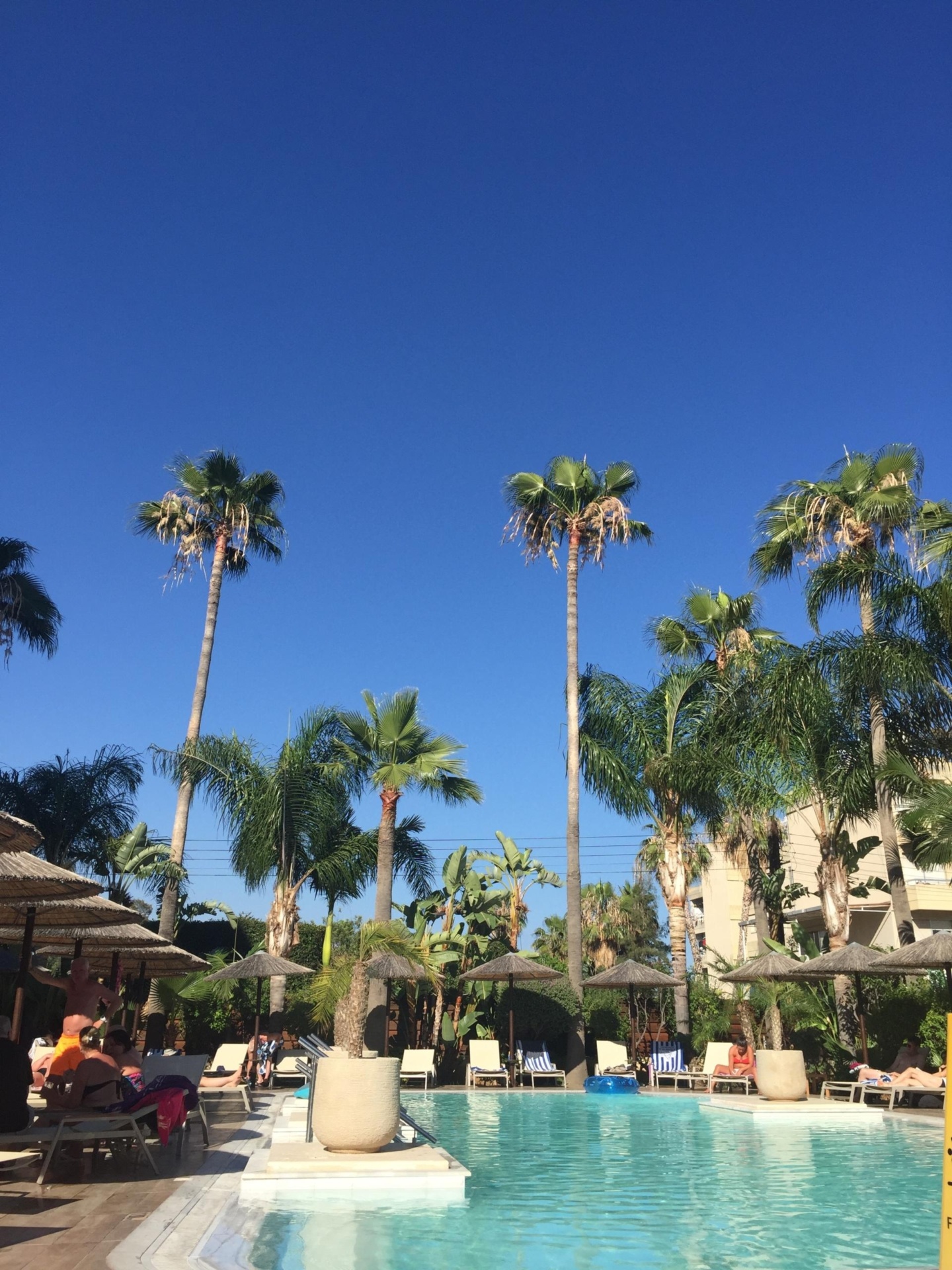 Every year George's family go on a family holiday… This year we were all set and booked to go to Cape Verde. However our plans took a turn when one of George's sisters became pregnant and the Zika virus hit.
"The Zika Virus changed our travel plans due to the effect it has on women who are pregnant. Women who are expecting are advised to change all non-essential travel plans. This is due the evidence that it causes birth defects – in particular, abnormally small heads (microcephaly)."
So… the holiday needed to be changed and after much deliberation Cyprus it was.
The Hotel
Thirteen of us flew out to Cyprus ten adults three children. We stayed at
The Atlantica Oasis
. The hotel it's self was not on par with what we had booked for Cape Verde but it had lots to do to keep the little ones entertained. The adults too with the adults only area which I must say was absolute bliss (as we went in the school holidays the big pool was busy).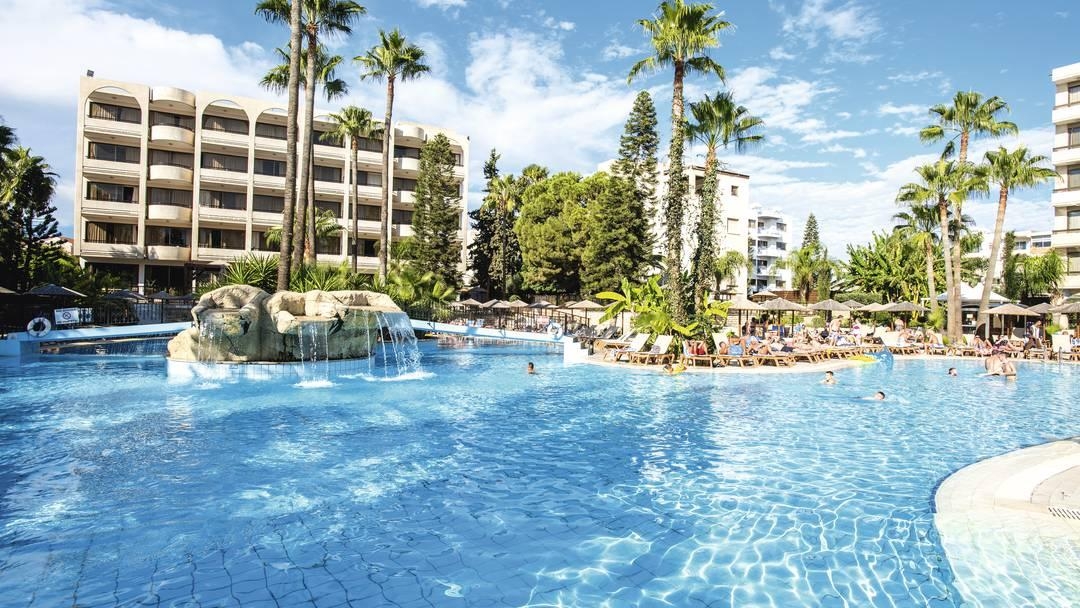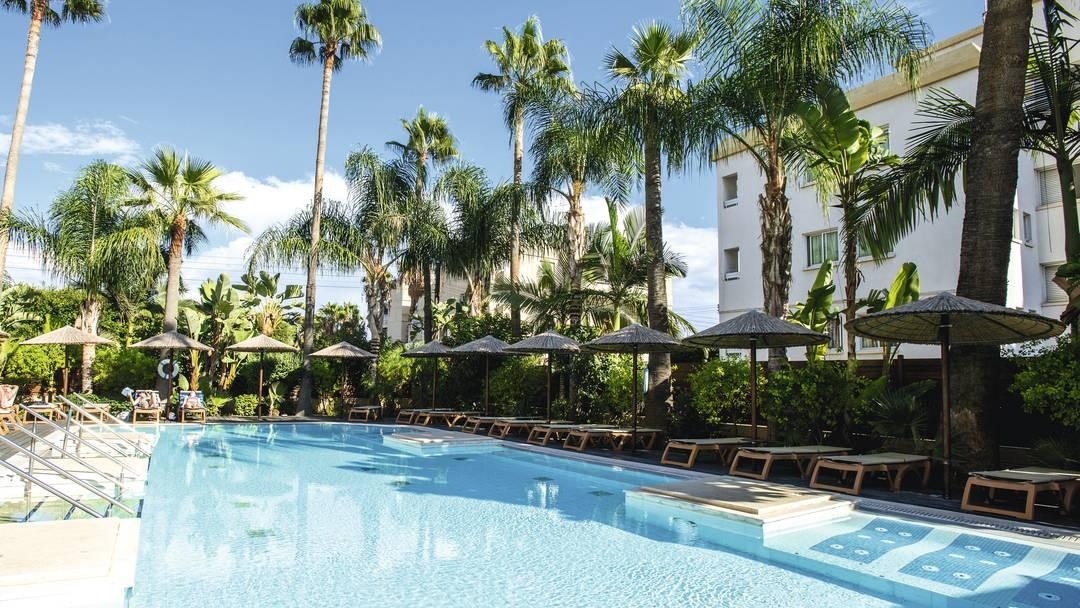 Restaurants and Bar options…
There were many restaurants and bars on offer at the hotel offering delicious food – Buffet, Italian, a Cafe, BBQ and a la carte. With no shortage of Bars with offer a variety of soft drinks, local beer, spirits and cocktails. The variety of food a drink was delicious I loved the outdoor BBQ it was so lovely and the food was amazing!
Make sure you book if you go to this hotel as you can't always get in!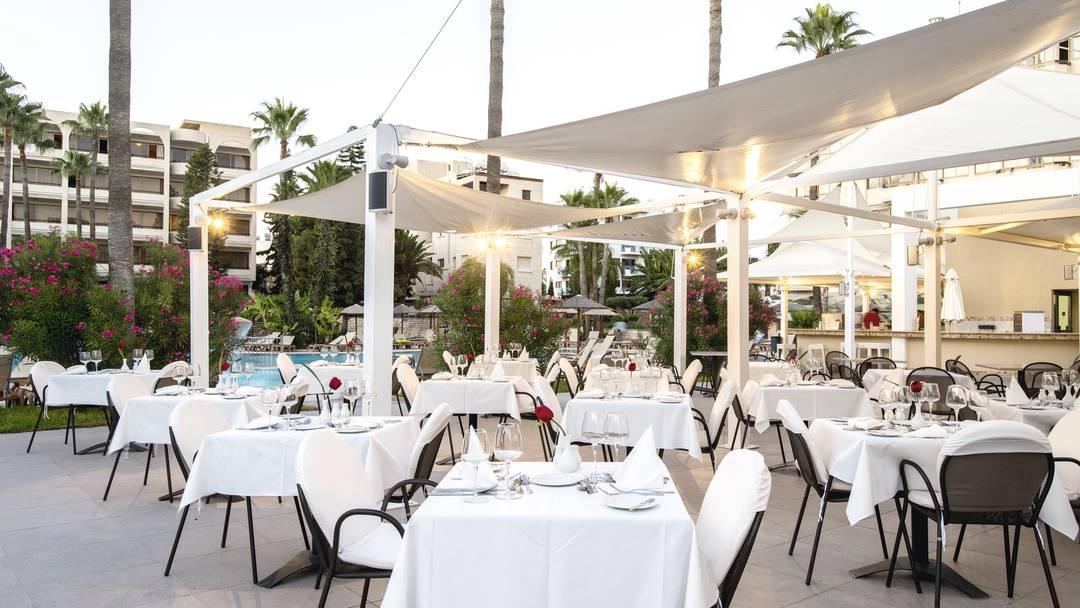 Outdoor BBQ Source: Thompson
The hotel catered for all twelve of us perfectly it had something to suit everyone. Whether you are a family, couple or big group like us!
We have a lovely room too with views overlooking the pool area. Perfect for us! It was a good size and had a good view of the pool and sunset! (perfect for knowing the right time to put towels out in the morning). The bathroom was lovely, the only downside was the balcony was rather small! Everything else was great for us.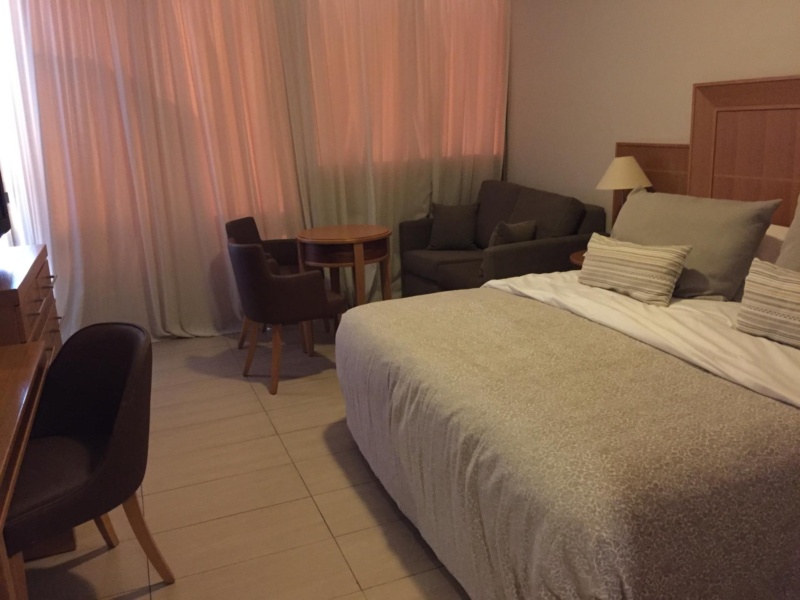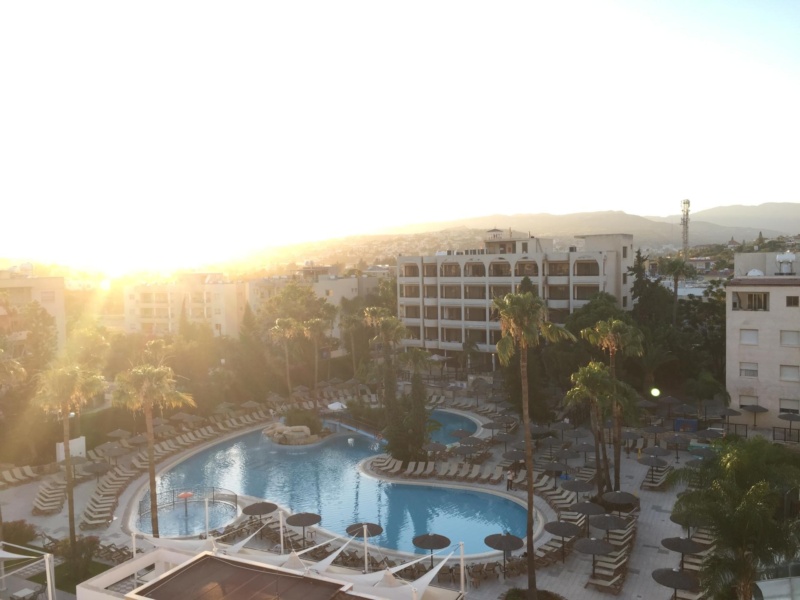 Limassol
Is the second largest city in Cyprus after the capital Nicosia. It is located on Akrotiri Bay between the ancient towns of Amathus and Kourion. It is a city with a busy port on the south coast of the island. The city its self is so beautiful we had some lovely lunches by the marina and shopping around the town. Access from the hotel was fine too just catching the bus or a taxi was really simple.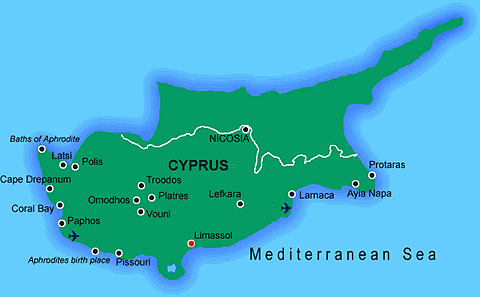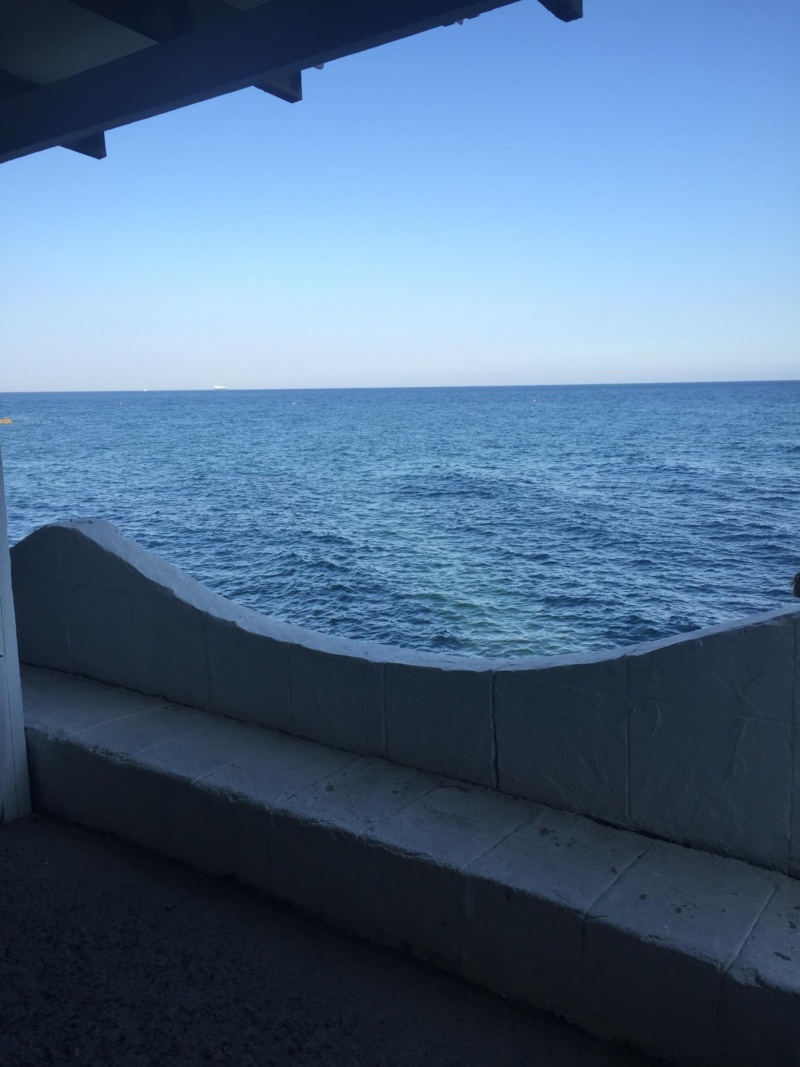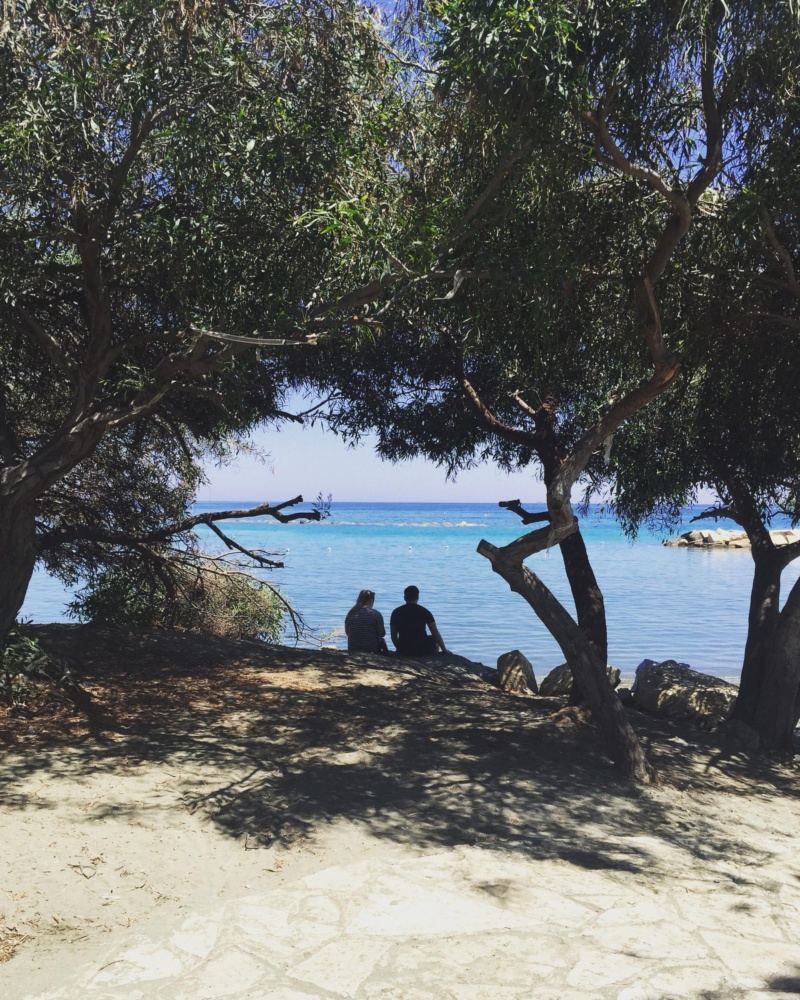 Things we did in Limassol
This holiday we had no plans to do anything other than relax, have fun and enjoy ourselves in the sun (…as apparently people who aren't bloggers do?).
We spent the first couple of days lazing by the pools, soaking up some much needed sun and spending time all together.
To be quite honest we didn't really do all that much else….
Ok… One day we did some water sports, we got a banana boat and had an absolute ball of a time flying about trying to stay on. It was such a laugh and a great way to spend a morning. The guy who took us out too was lovely asking the girls how much was too much!
I would 100% recommend this everyone loves water sports on holiday…right?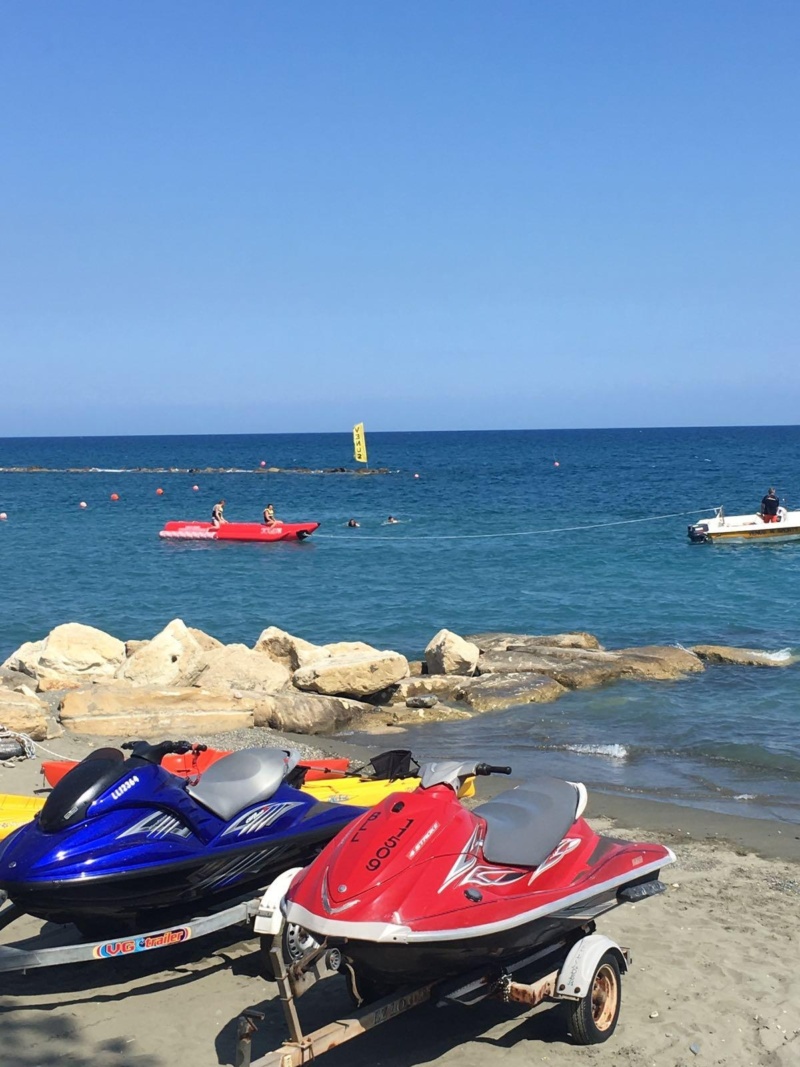 Annnnd… another day we ventured to the Marina where we had lunch and shopped exploring this side of the town rather than our quiet part. Everyone picked up little souvenirs from around the city whilst me and George called for a pint or two!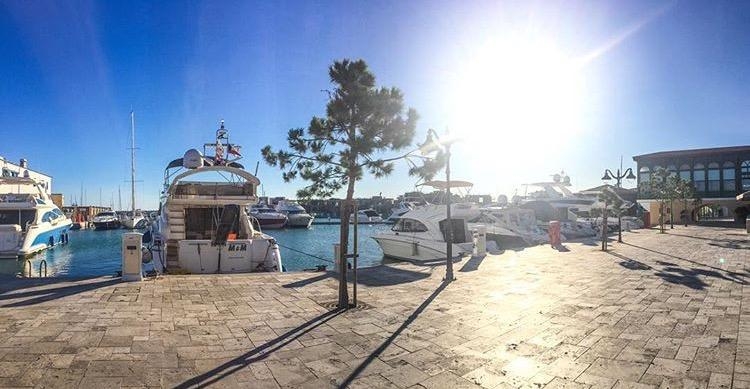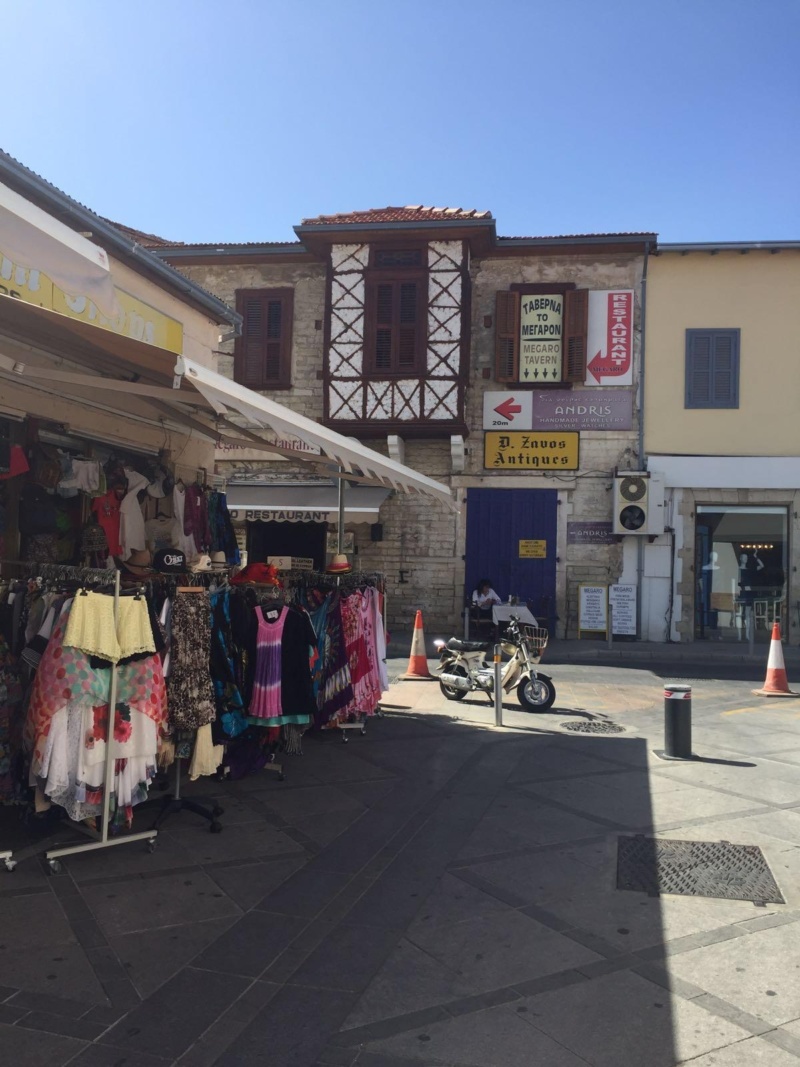 After a couple of full days with the family, wanting a day just me and George. We took our chance when everyone else took the children to the zoo in the town and we explored the bars along the sea front.
La Isla– was such a lovely bar!! We sat along the beach with a large sangria in hand and soaked up the sun. This bar was so lovely we came back here later in the week for a meal… read more below.
Guaba Beach Bar – was a really funky bar which was right on the beach, there were seats and sun loungers to take advantage of. The beachbar part was ace, really colourful, quirky we came back later in the week at night for drinks and it did not disappoint then either.
The Bedroom beach bar– Was a more of a posh beach club. Over looking the beach it is all white and silver with a pool at the end. It was really lovely to sit on the edge with a cocktail in hand.
It was such a fun day exploring these bars having a few sangria's by the sea in some cool places. If you are in the area I would recommend a visit it was one of the highlights of my trip.
Another day we just wanted a relax at a quiet pool away from all of the children (we dont hate them it was just loud and school holidays). We took full advantage of the Adults only area….. The peace and quiet was amazing. A couple of afternoons we came here for a bit of peace (…and a nap).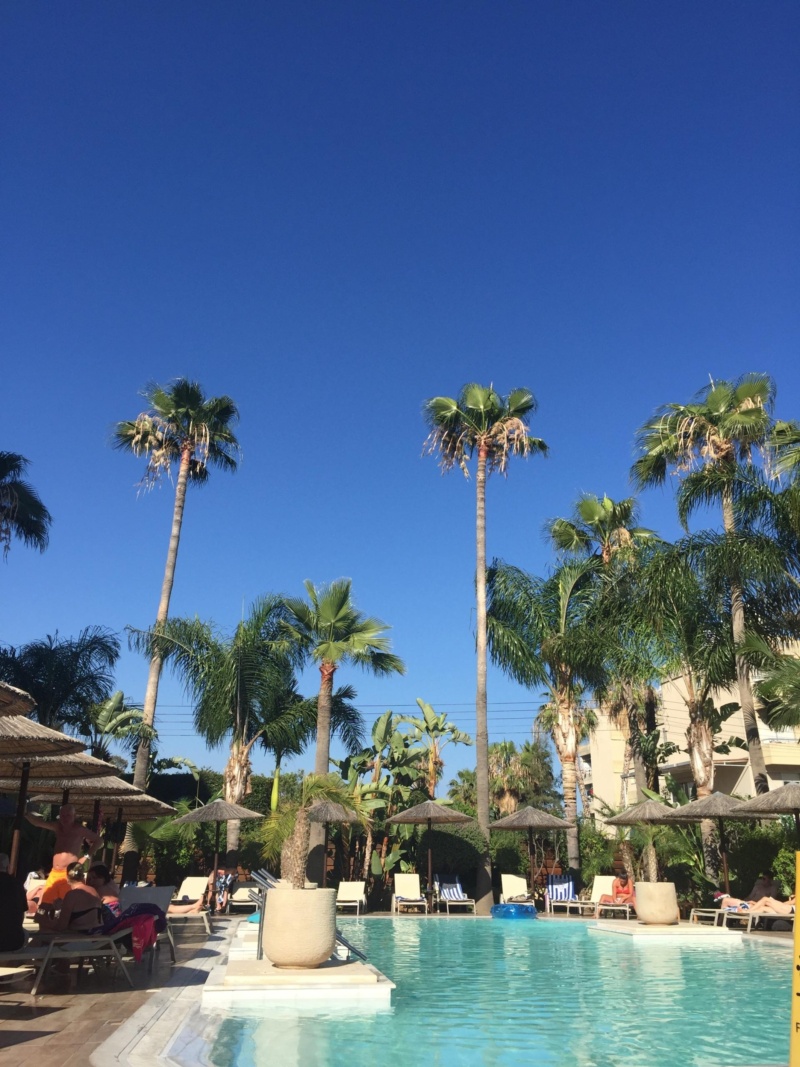 Actual things to do there… can be found with Trip Advisor here
Evenings
A couple of evenings we went for a stroll around and walked off our tea and stayed at the hotel and with the family till everyone went to bed. Then we took advantage of the adults only Bar area which did some lovely cocktails at the hotel and included in the all inclusive.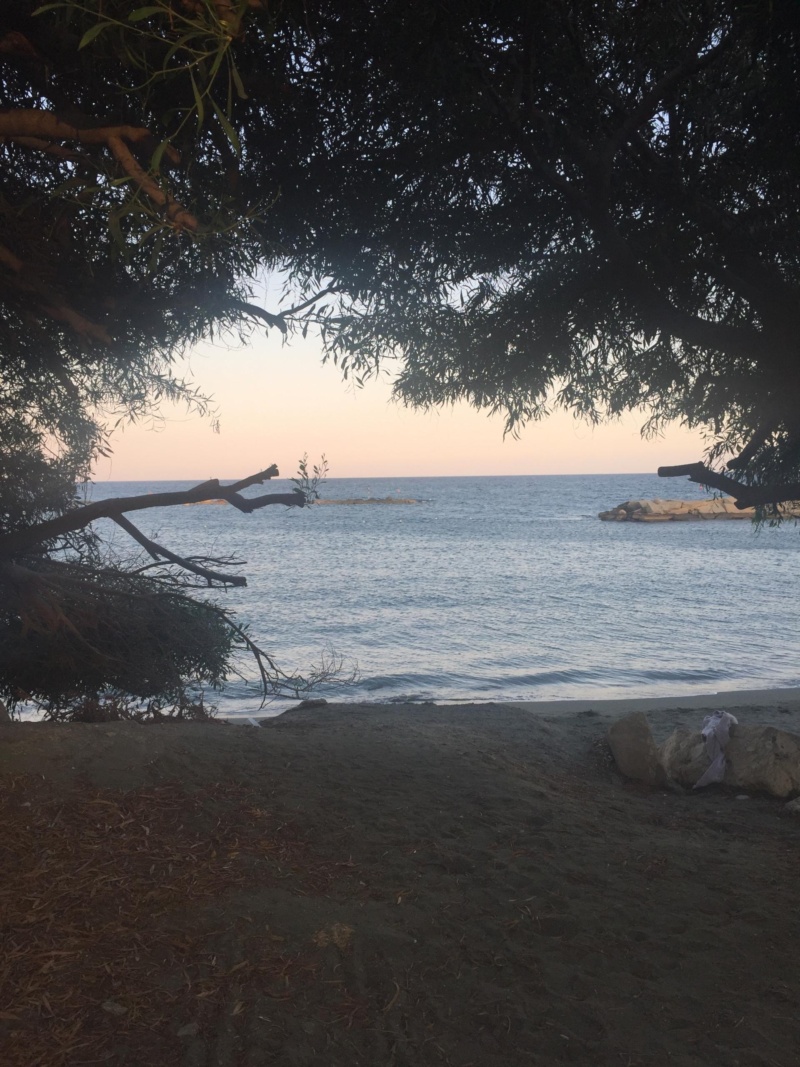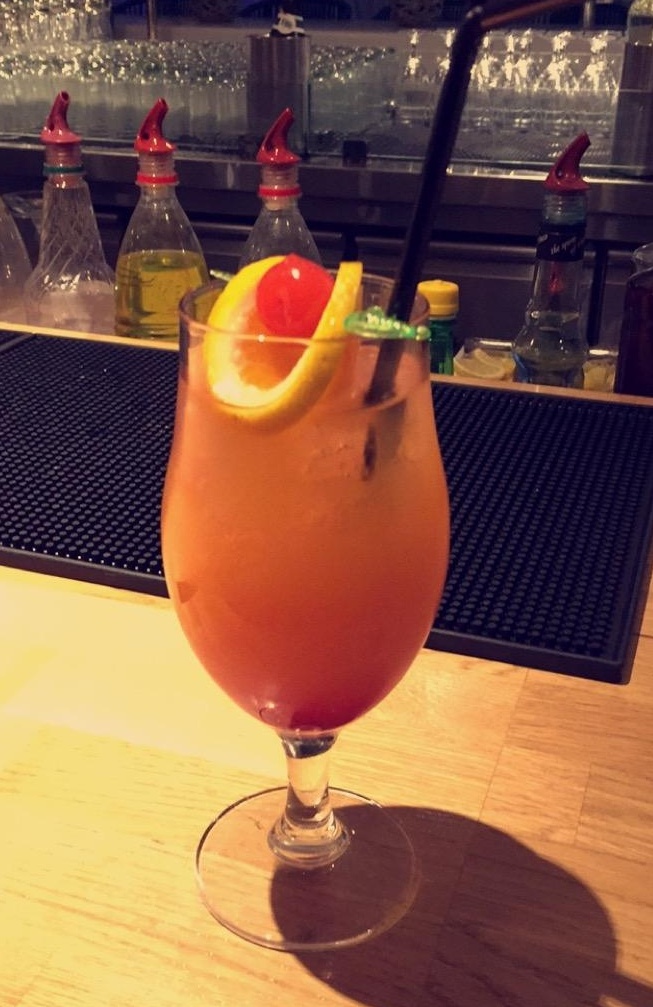 Venturing out
At night around our hotel was lively. We had only ventured to a couple of bars the same close by we had been to in a couple of days previously. Guaba was by far our favorite we had discovered in the day and it was no disappointment at night either. The bar is so quirky and the atmosphere is so relaxed with lots of little bars inside we tried so many different ones.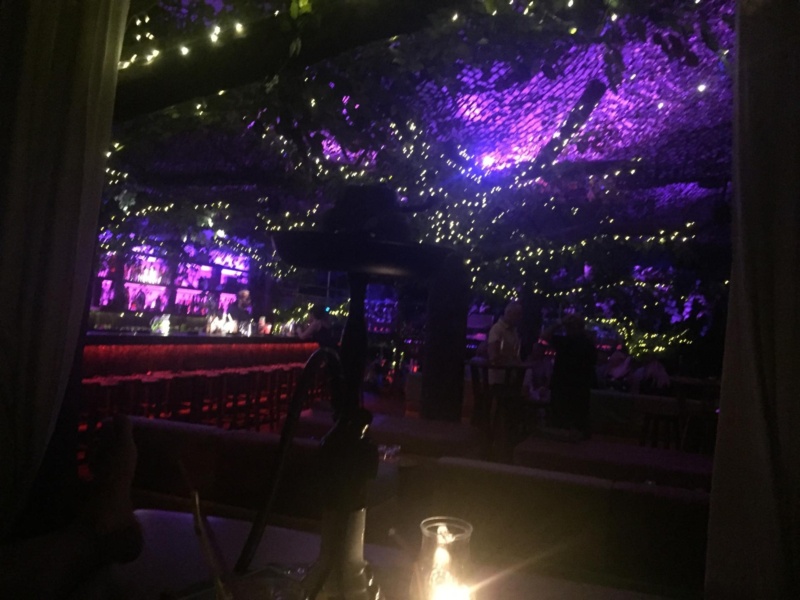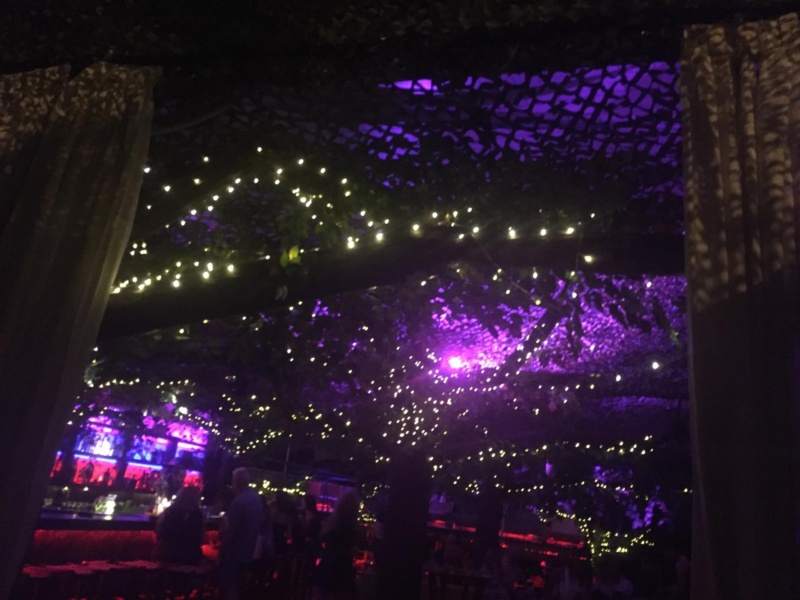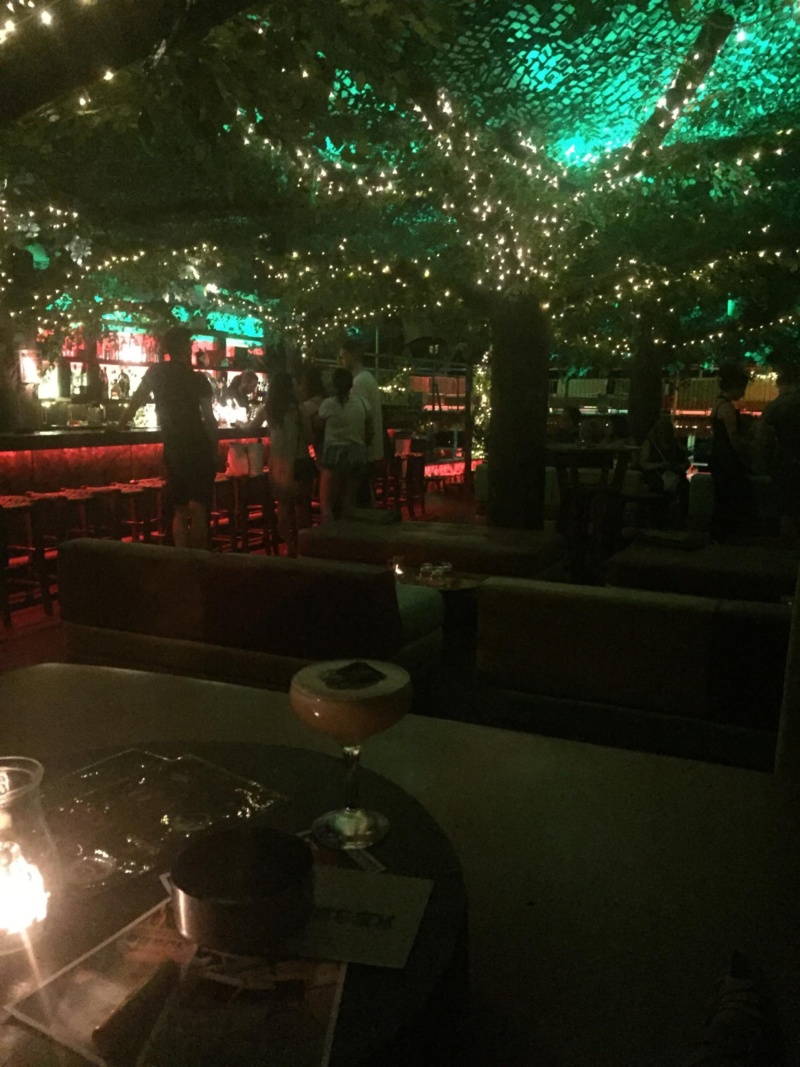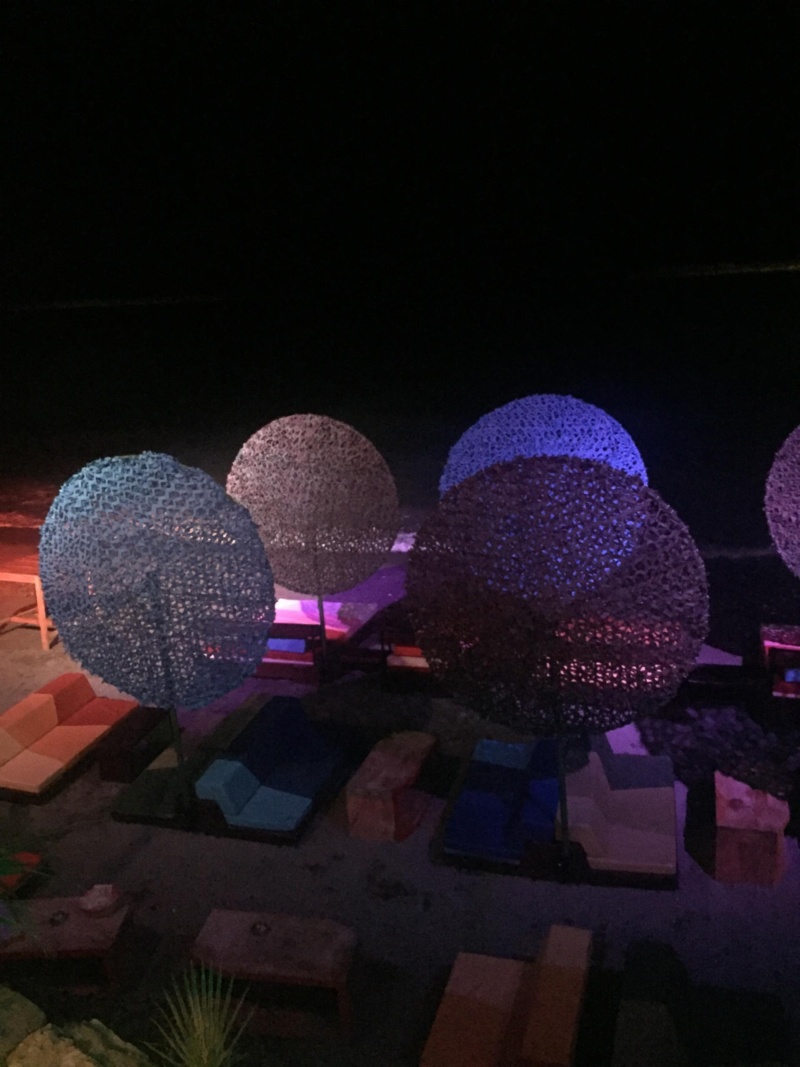 Everywhere is lit up with fairy lights in different colors. It reminded me a bit of the ruin bars you find in Budapest and it was right up our street. One of our favourite bars in Europe so far)
There is also some delicious cocktails…


and shisha..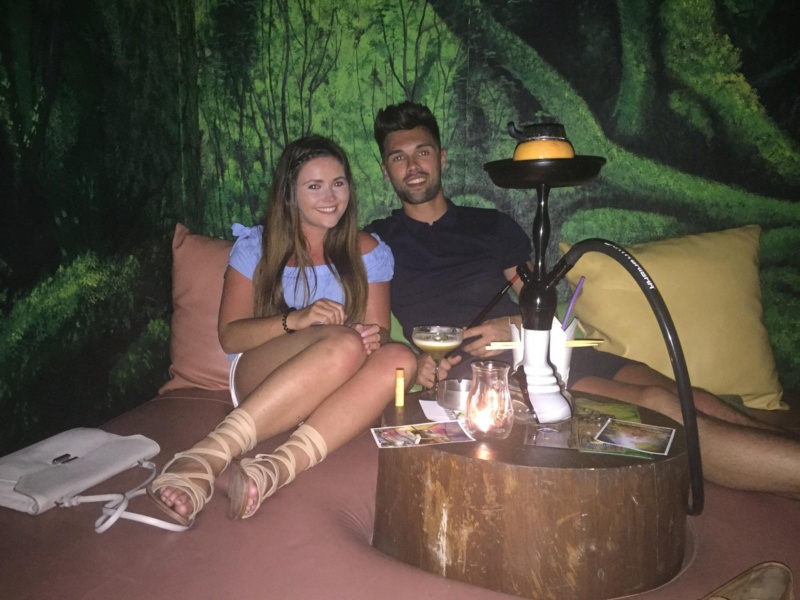 One night we splashed out and visited an earlier visited bar for food – La Isla. We had the most lovely meal with a great view at sunset.
Thoughts on our time in Cyprus
We had a fab times in Cyprus and it was great to get away with the family and get some sunshine. The only downside for me was that we did not find any nice beaches locally that I have seen Cyprus produce. We did however love exploring Limassol and pertiually the bars around our hotel. The weather was lovely, the company great and the setting ideal! I would reccomend a visit to Limassol, Cyprus it catered to all of us.
---
Have you been to Limassol? What did you get up to in your time there? Let me know about it in the comments below I would love to hear about it ↓
---
2017 is sure to bring another family holiday and hopefully somewhere a little more exotic.
There are currently rumors of somewhere I the Caribbean which would be lovely to blog about.
Thankyou for reading
Bethan
xox