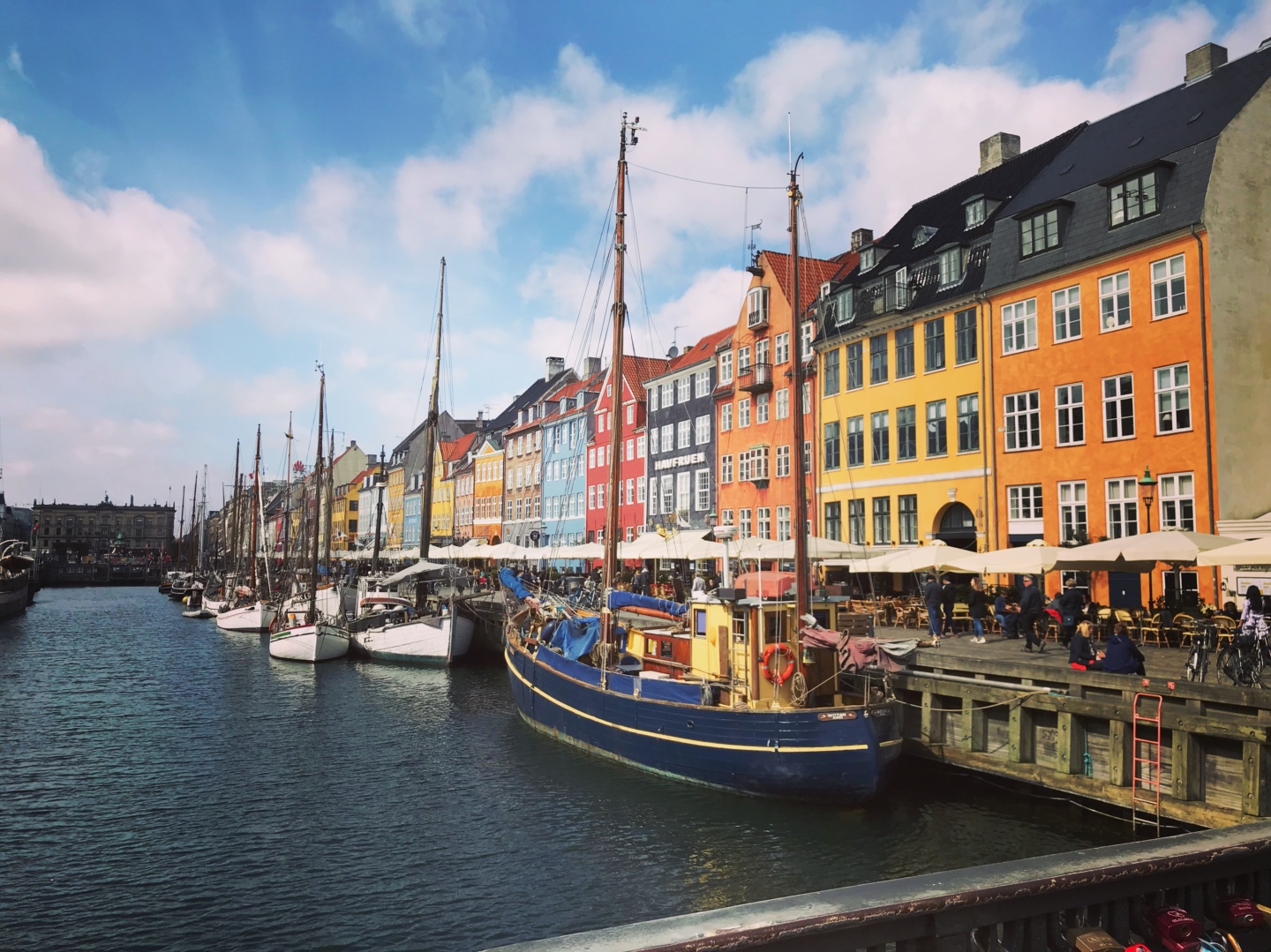 If anyone has been following my Instagram they will have seen that last month we visited Copenhagen. We had booked it as a last minute deal for when I had completed the Manchester marathon and for a well earned break

We booked the trip with George's friend and his girl friend and we were very much looking forward to the company on the trip (as we normally go away alone).
Day One – Hello Copenhagen
After a very early start flying out from Manchester we arrived into Copenhagen for the first time. We caught the train from the Airport to the city, which takes about 15 minutes – costs around 36DK (£4) per person.

Once our bags were dropped at the apartment we set off to explore. Stopping at Smagsløget a recommendation from a friend who had recently been to the city. They make the worlds biggest sandwiches which you could 100% share but we happened to have one each (woops) and saved half for later :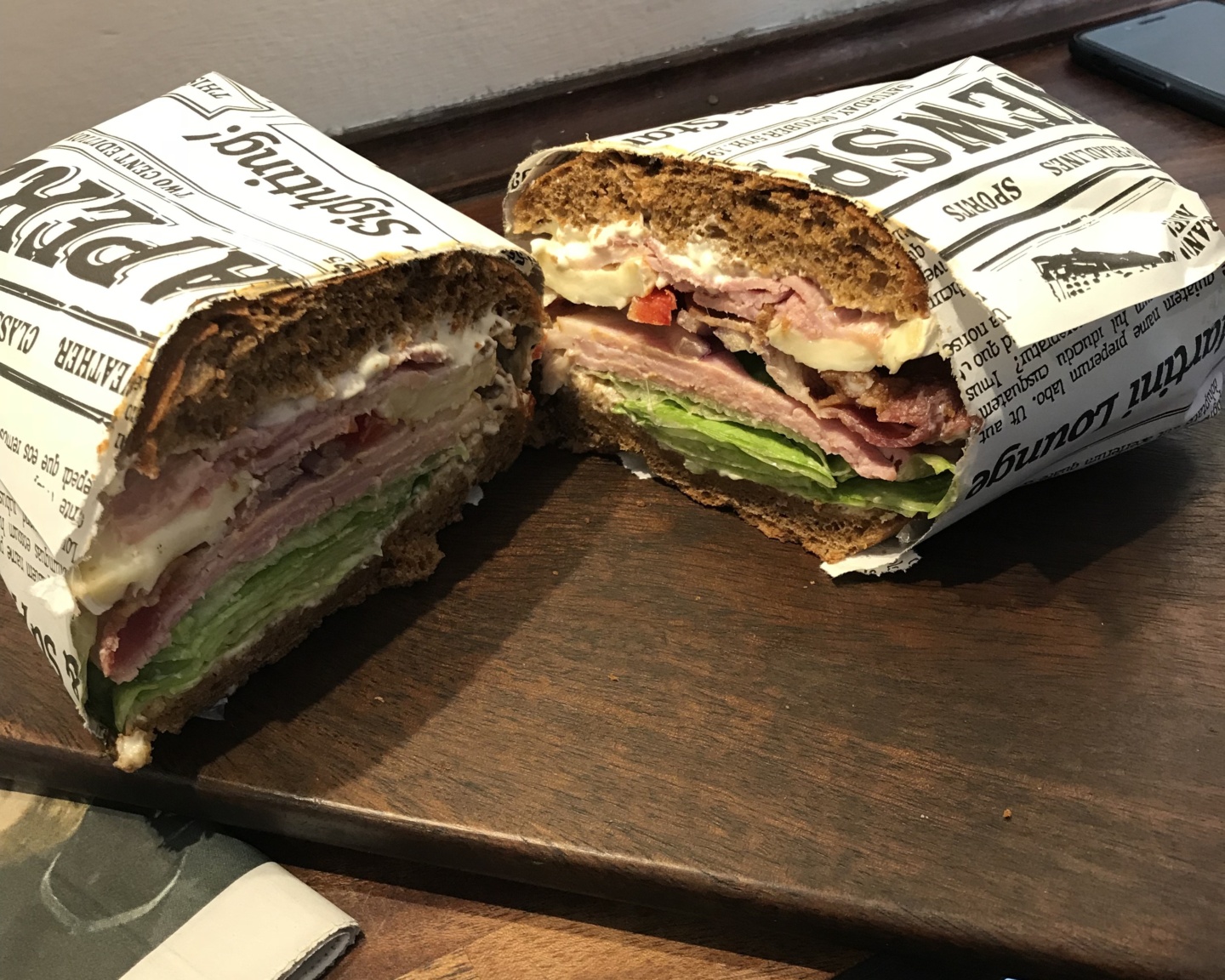 The sandwiches cost around 75DK each nearly £9 but due to their size and fillings it not surprising – also students get a discount 65DK. I would recommend a visit if in the area mine was absolutely divine.
Then attempting to walk it off with some sight seeing heading to Nyhavn those famous colourful houses. We stopped by a bar with some deck chairs out in the sun for a drink – Den Gamle Telefonkiosk. Not a cheap drink but we were grateful to sit down in the sun with a drink and people watch in the square.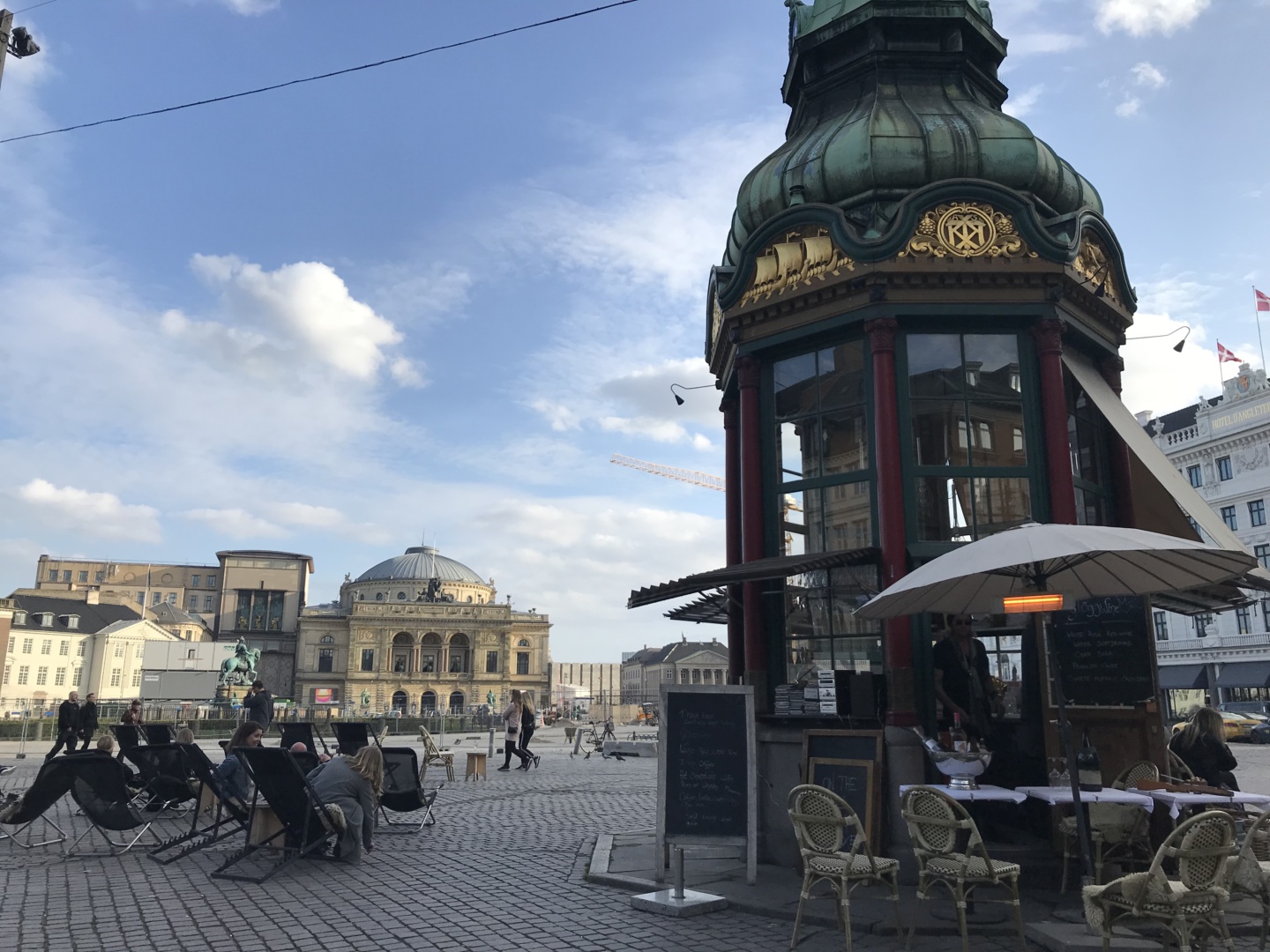 Walking further down to Nyhavn road along the canal, taking probably about 1000 photos of the photogenic buildings. It is just too pretty and the prefect spot to stop with a drink, ice cream, waffle and watch the world go by people watching. We had spent so much time down here as we loved the atmosphere. There were many canal tours which I wish we went on one to see more of the city but we can save that for our next visit.
Later that afternoon we bought two day tickets to Tivoli gardens 200DK each, by this point the early flight was getting to us. Spending a while wandering around the park and found a cafe with more deck chairs outside and plonked ourselves there for a while. Tivoli is a 175 year old amusement park/gardens is a must see in the city, you have the option of purchasing just an entry ticket or a ticket that includes the rides.
Tivoli Gardens is somewhat compact, so you'll be able to stroll everywhere and not be worn out when you are done. A perfect spot for a family to entertain the children if even for a short while. The grounds are very well maintained, there are numerous food venues of all types, and if rides are your thing, they have everything from gentle to extreme. If your schedule permits, try to be there in the evening to see the lights – you'll be glad you did.

After a very long morning we were dying for a nap, it was a shame our hotel was a catastrophe not getting the room we booked. Instead we had not got the modern room we were expecting instead very run down tired rooms. We are still in the midst of complaining about this. Even the hotel advised it was false advertising as they were being done up.
Night One – Pizza's and Cocktails
Moving on I had researched and found us a fab place to head to for tea, Neighbourhood. Located in Nørrebro Copenhagen's cool neighbourhood is only a short walk from the city centre. The area is filled with vintage shops and eateries in cosy cafes and restaurants.

The food at Neighbourhood was fantastic, really different topping options I would highly recommended visiting here Drinks and pizza for 1300dk it is not cheap.

They also do great drinks here so if you are not in the mood for pizza there is always craft ale, cocktails or wine.

After dinner always calls for the perfect after dinner drinks, we tried Bar 1656. It doesn't look like much from the outside and you could easily walk straight past it. It offers amazing cocktails here and I had a fantastic gin and tonic. (cocktails around 125DK).
Day Two – More From Copenhagen
After our morning caffeine fix after a run to Starbucks. We set off towards Nyhavn en route to see the Mermaid. Prepare yourselves its no short walk all the way out there (or like sensible people get a bike).

She was born of a fairy tale by Danish author Hans Christian Andersen, the statue incarnation of the Little Mermaid has watched over Copenhagen's harbor since 1913.
After the walk to the mermaid we took a detour through the city on the walk back, next stop food.

For lunch we were visiting Torvellene food market, right in the city centre this is the perfect stop for lunch when no one can decide what they actually want. There is all sorts available.
There are around 60 food stands including fresh fish and meat to gourmet chocolates, exotic spices, porridge, smørrebrød (Danish open sandwiches), fresh fruit, tapas and much more so it's definitely one to visit when you're hungry! The market is indoors so it's ideal to visit if the weather isn't great and i'd recommend Gorm's pizza these were incredible and the tapas as well as the local smørrebrød just to try something new.

After lunch the boys went off to watch football in a pub somewhere. We decided to visit Cafe ilium for a coffee with a view! on the same floor there is lots of other restaurants and cafes to try we grabbed bagels one day as a snack on the run also.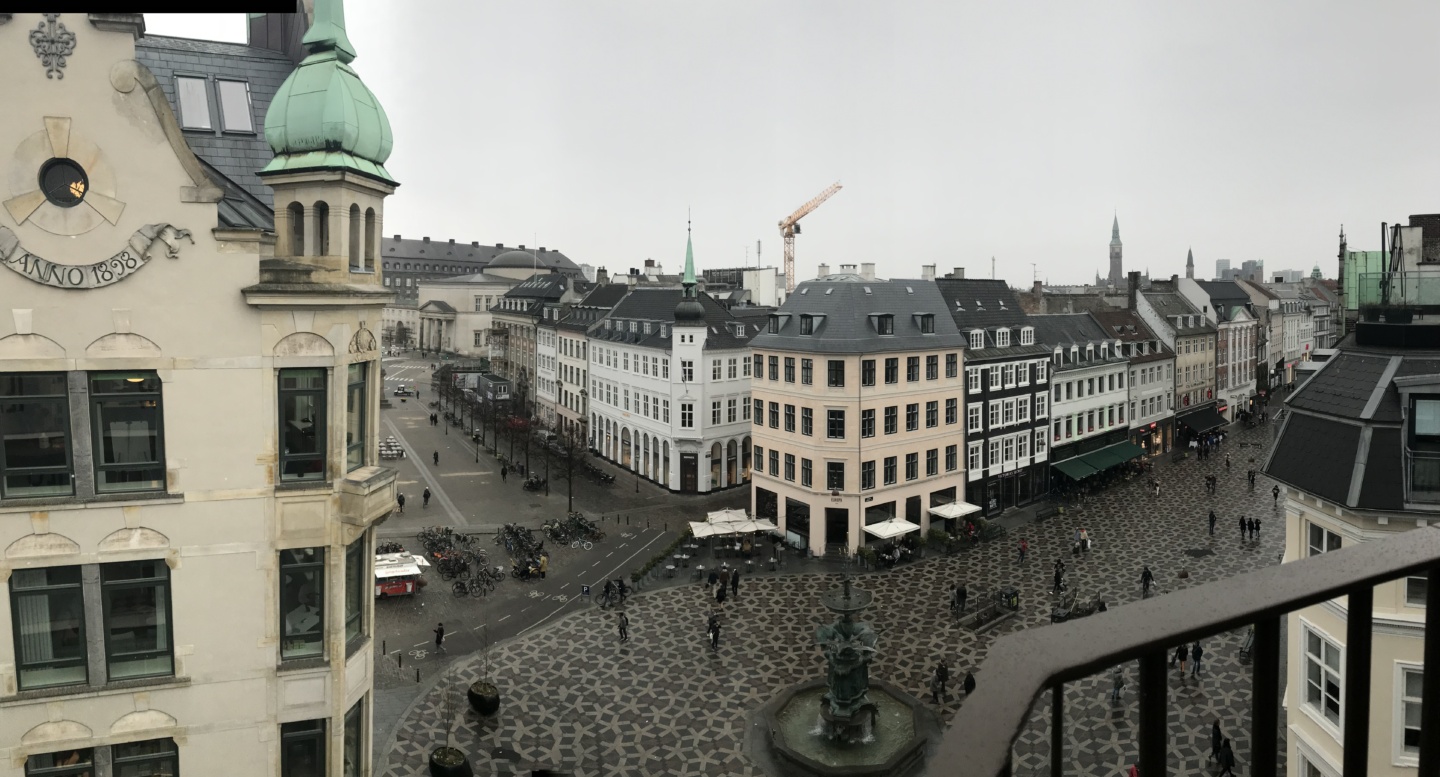 Coffee with a view quickly escalated to bailey's hot chocolates and then wine with more of a view on Nyhyvn. We literally spent so much time down here loving the atmosphere and people watching.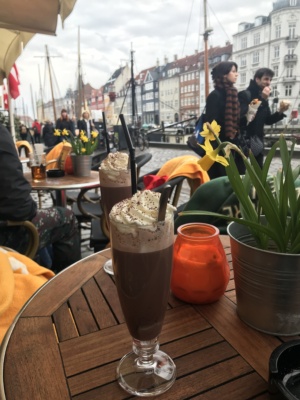 Night Two – Tivoli at Night
That day due to heavy rain in the city we didn't go back to Tivoli, but we did go back that night to explore.

As I said before I would really recommend going at night if you get just a day ticket or a two day ticket. Its just too pretty all lit up, there is lots of attention to detail and we seemed to find much more than we did in the day time.
We went on a few rides in the amusement park before heading to Tivolis very own own Food hall (a ticket is not needed to visit). The food hall serves up 'fast gourmet' fare. It offers a range of international cuisines Chinese, american, Italian, tapas and much more as well as local Danish eats, there is also bakeries and a wine bar.
Day Three – Day tripping to Sweden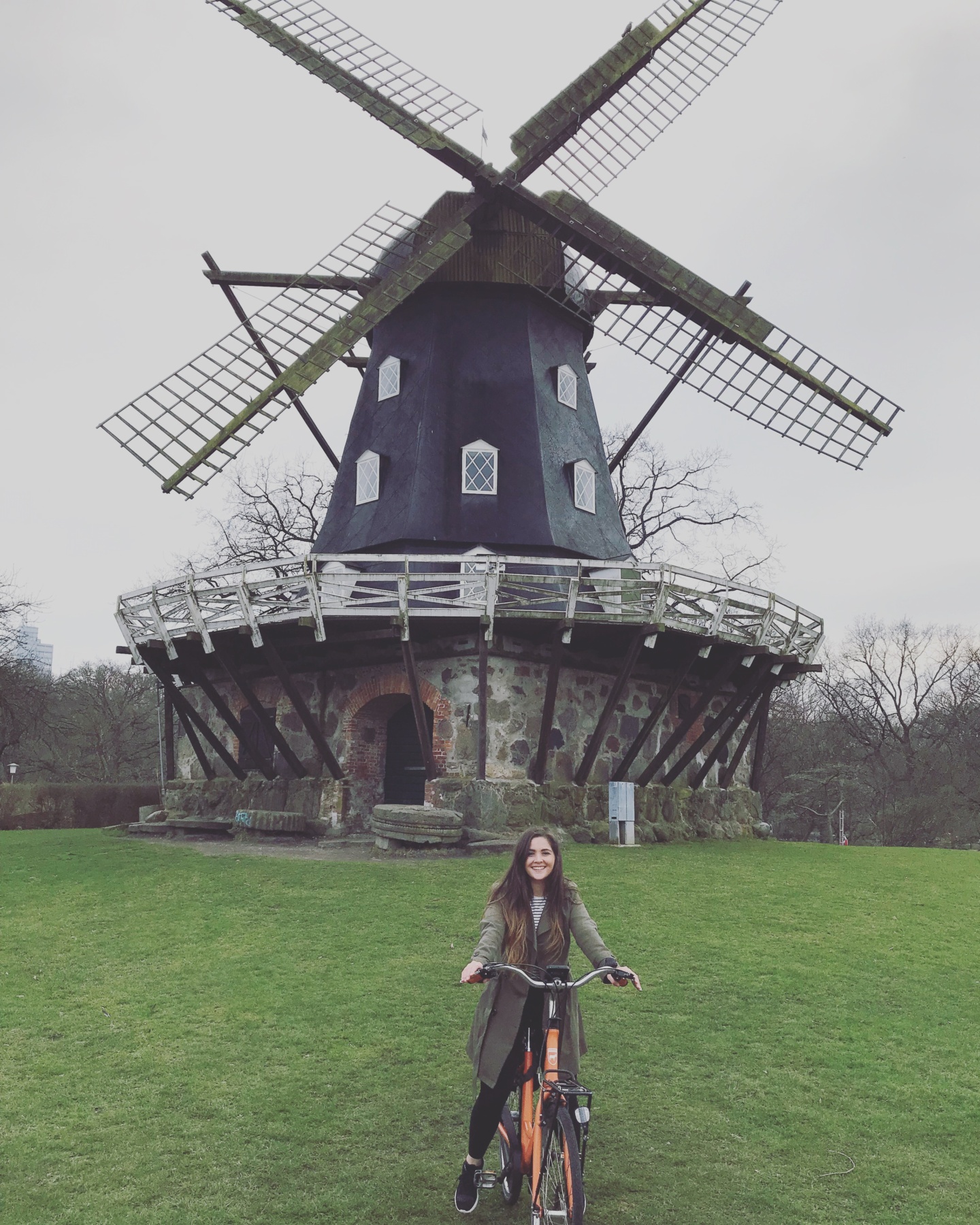 Due to being in the Copenhagen for four days, Me and George normally like to go out of the city center and and explore a little more of the country we are in. We did this in Budapest, Gdansk, Riga and Lucerne. Its one of my favourite parts of when we visit cities you get to see something a bit different.

This time in Copenhagen it is only a short train ride over the Sweden. See two countries? Count us in!
Last day in Copenhagen
As last days normally do it involved a tad bit of sightseeing catching up on sights we hadn't managed to tick off yet.

In the morning we visited Rundetaarn – The round tower which has an observation deck with one of the best views of the city. I'm sure the views on a clear day are spectacular over the city, unfortunately it was a bit cloudy and misty when we went up
It is cheap attraction to visit in the city 25DK (if on a budget) as it is under £3 per adult.
This is more appealing to some as its it is a walk up the spiral ramp (rather than stairs) for 360 degree views of Copenhagen.

The Church of our Savior is also another viewpoint I have seen mentioned but unfortunately didn't make it up there.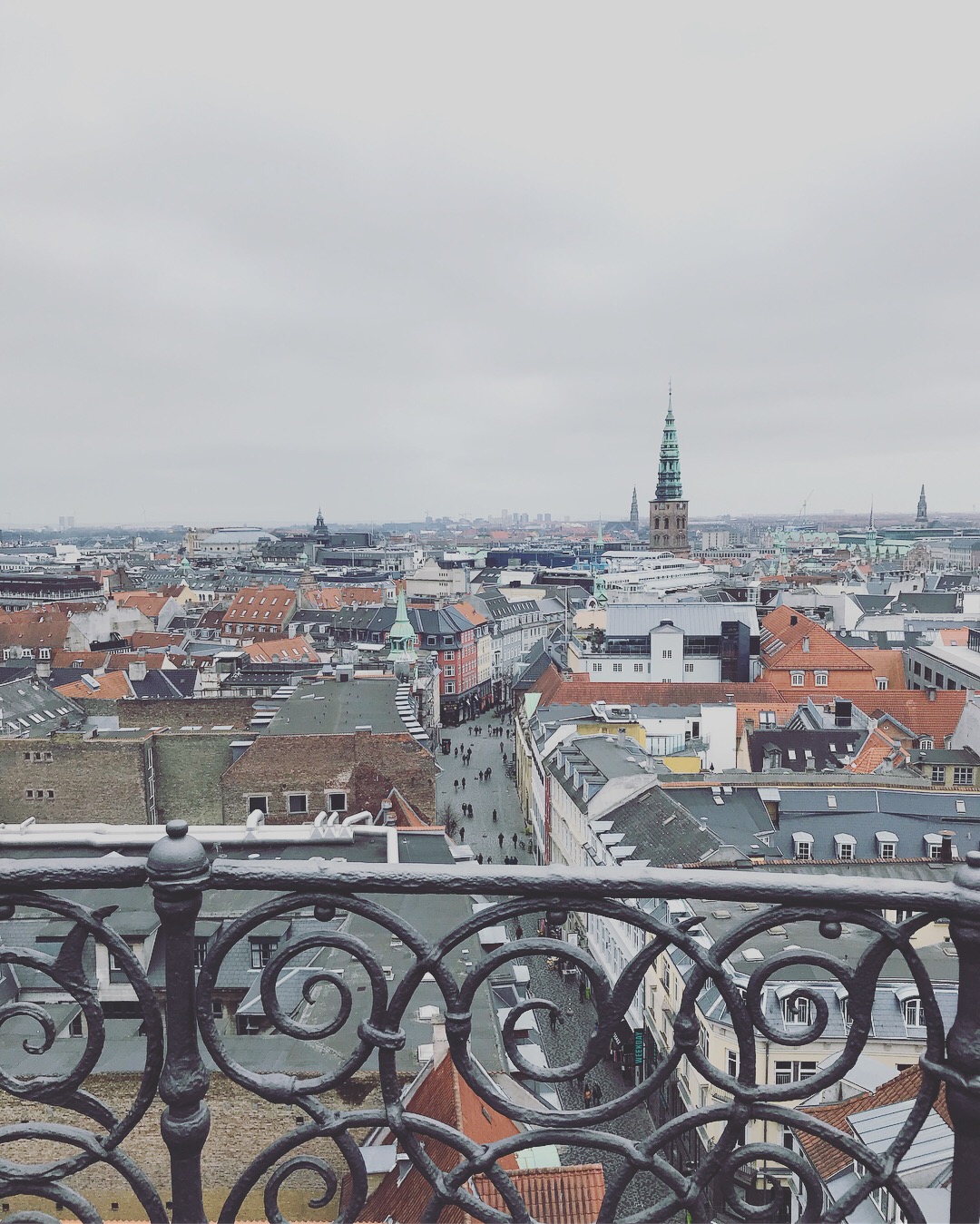 After walking alll the way to the top, surely it was time for a snack..? Taking literally any excuse to visit a bakery.
Our last afternoon spent relaxing around Nyhavn our favourite spot, the weather was so warm and sunny it was lovely relaxing afternoon. We enjoyed a few drinks and nibbles in the sun at one of the bars along Nyhavn, being us we could not decide between having a meat or cheese board and had both. It was divine!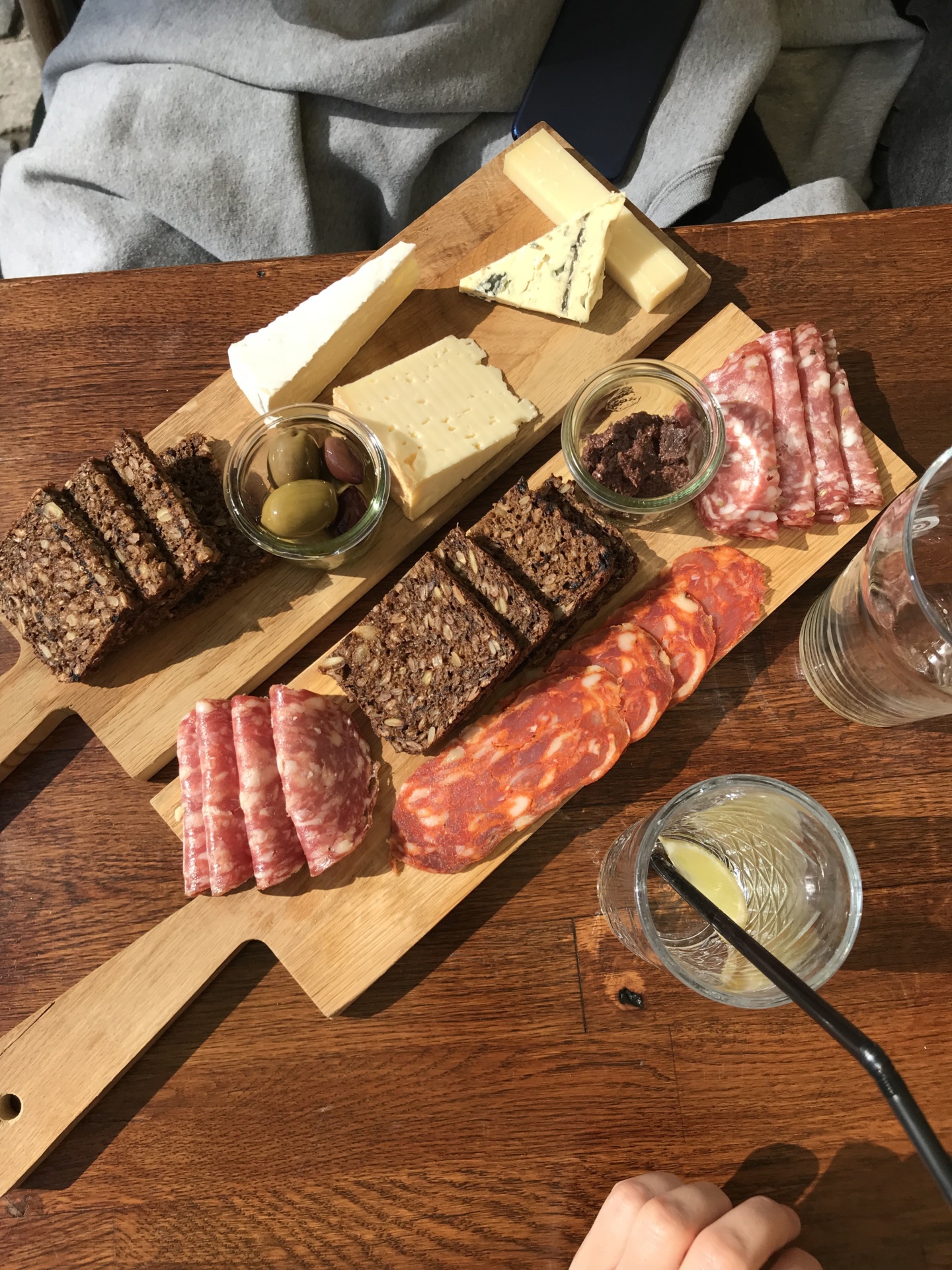 Late afternoon we enjoyed the most amazing Thai food we found not far from Nyhavn – Khun Juk Oriental.

One of the best Thai meals I have had in a while spring rolls and an amazing beef curry. This place comes highly recommended if you are in the city the staff and food are equally amazing.
Thoughts On Copenhagen
I loved this city it felt so edgy and cool wandering around looking in all the Hygge shops for all the home inspiration. As well as popping in to cool cafes, bars and restaurants for amazing food and drinks all weekend. It was just what the Doctor ordered after completing Manchester marathon the week before, all the walking and food it was the best celebration and cure. Its a city that really does have all for everyone, whilst its not a cheap city break its one I would recommend taking even if you are on a budget as there is always cheaper alternatives.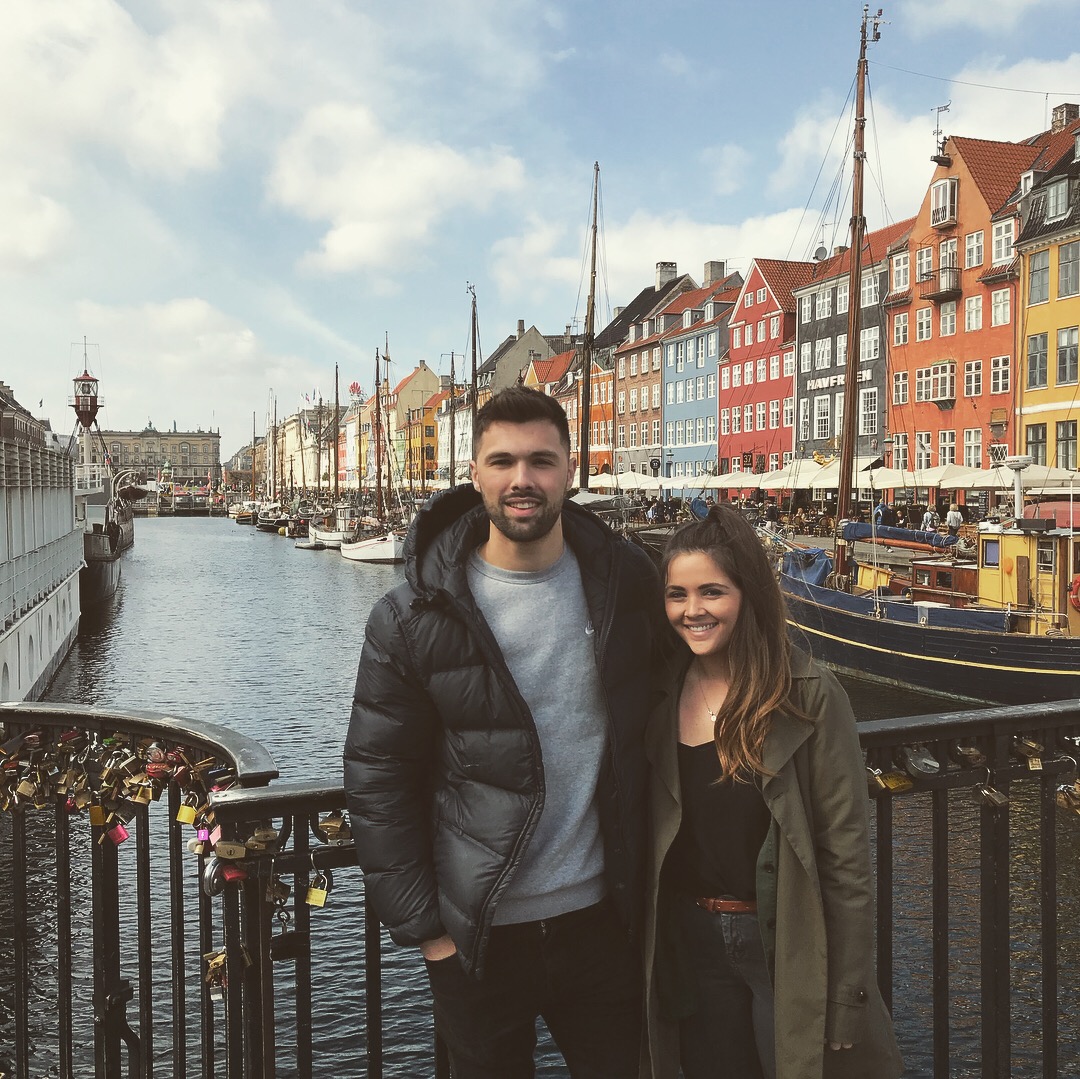 That is all from our trip to Copenhagen I hope you have enjoyed my latest blog post. Which really should have been a foodie blog post as I ate all the food around the city.
---
---
Thankyou for reading

Bethan

xox
Have you been to Copenhagen? what did you think of the city? let me know in the comments below what you found and loved about it ↓