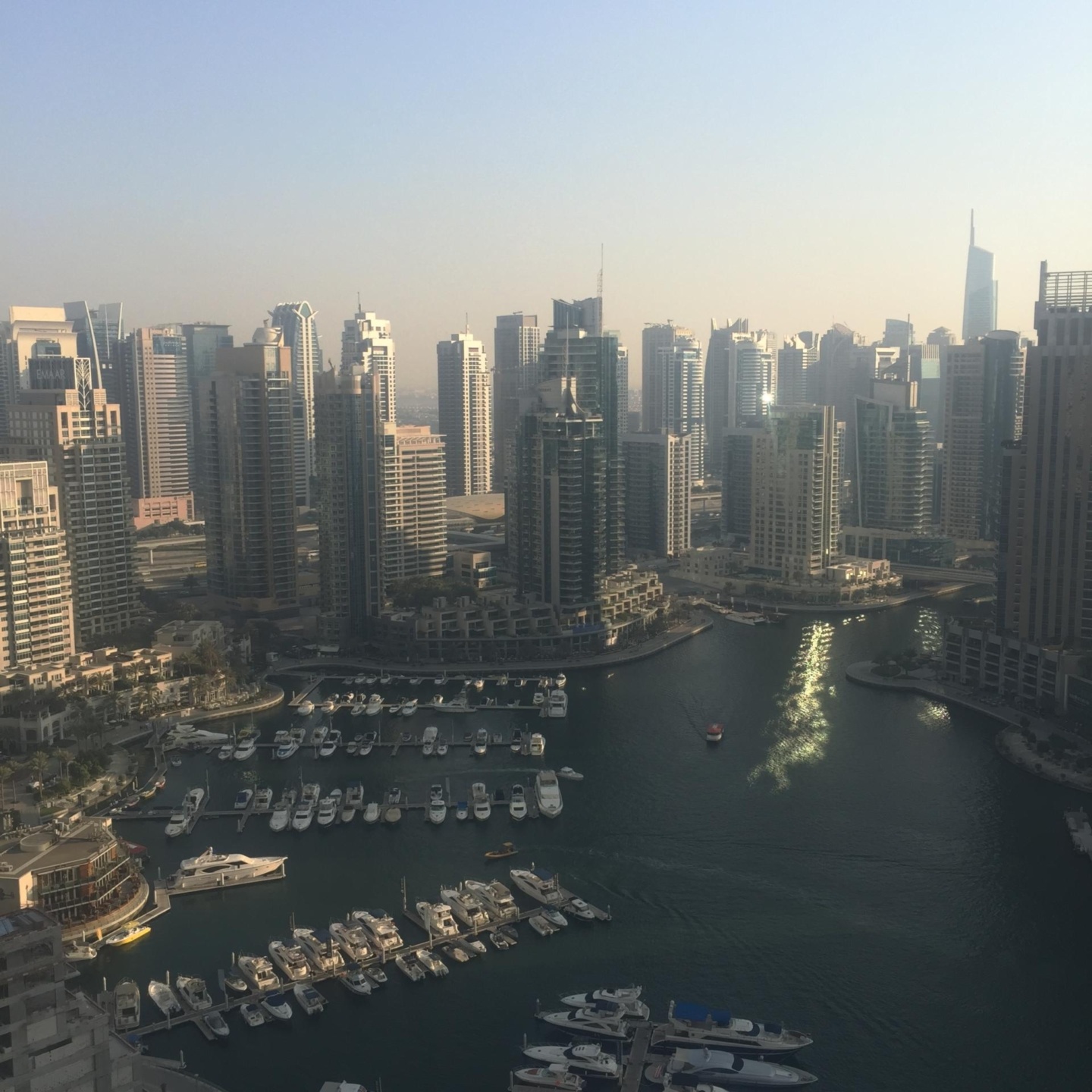 In Part one of our trip we enjoyed sunning ourselves at a beach club, zooming over sand dunes in a land cruiser at an Arabian safari and hitting ladies night we had a blast! Part two Involved visiting Atlantis Aquaventure on the palm, had dinner and watched the Burj's fountains, hit more ladies nights and hired a Yacht!
Now for the next two days in Dubai…
---
Day 5 – Dubai Brunch
Now… you cannot visit Dubai and miss out on the illusive Dubai brunch. As Dubai's working weeks run Sunday – Thursday and Friday is the first day of the weekend.
Emeratis dress up and head to brunch… the done thing!
Find your perfect brunch – Here
Our friend had scoped out many different Brunches over the last year in Dubai and we headed to her favourite… Bubbalicious Brunch! Which is hosted at The Westin Dubai Mina Seyahi.
Bubbalicious brunch is the perfect way to kick off the weekend. Arguably one of Dubai's most popular brunches, you can enjoy an extensive menu, flowing wine or bubbly and amazing entertainment.
10 live cooking stations in three of Dubai's hottest restaurants, making Bubbalicious the trendiest, liveliest, and among the most interactive brunches in Dubai.
Awarded Favorite Brunch 2015 and 2016 by the highly regarded What's On Awards as well as the BBC Good Food Awards.
BUBBALICIOUS BRUNCH -our original and sumptuous versions of brunch
* Bubbalicious spread with free flow Bubbly at AED 680, with free flow Sparkling at AED 550
DELICIOUS BRUNCH -our bubblefree & delicious version of brunch
* Bubbalicious spread with soft drinks at AED 450
* Kids 6-12 at AED225 (Kids under 6 eat for free)
After a couple of hours getting some sun we glammed up for the day ahead. Arriving at the Westin just after half 12 and made the way to our table.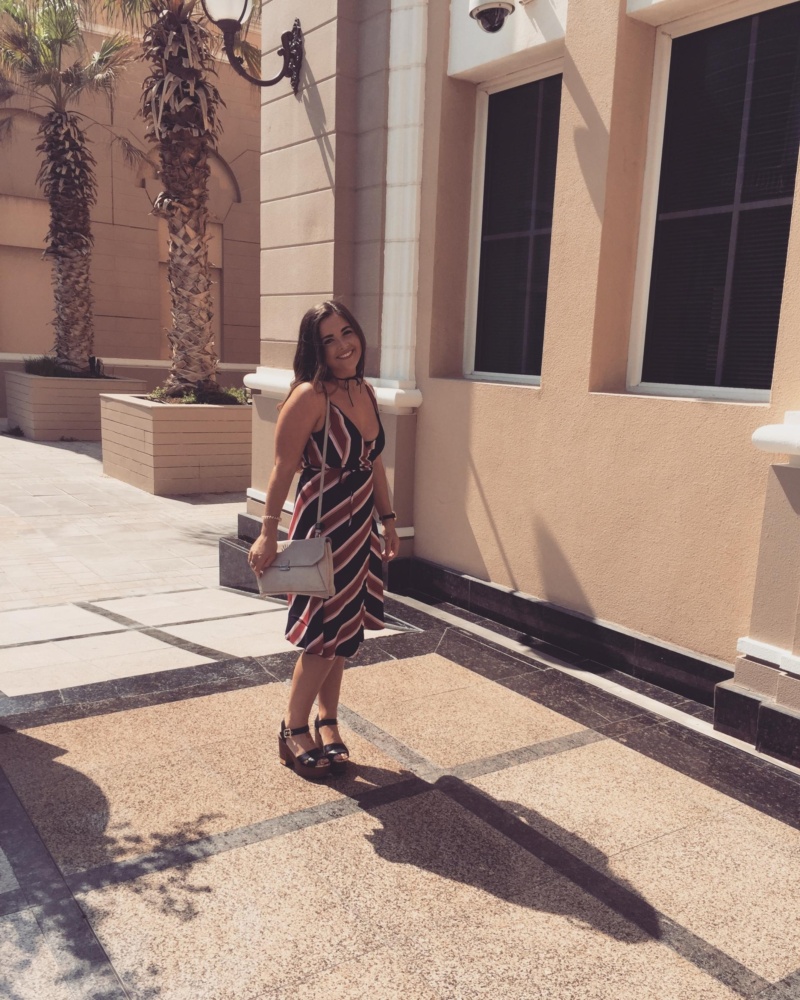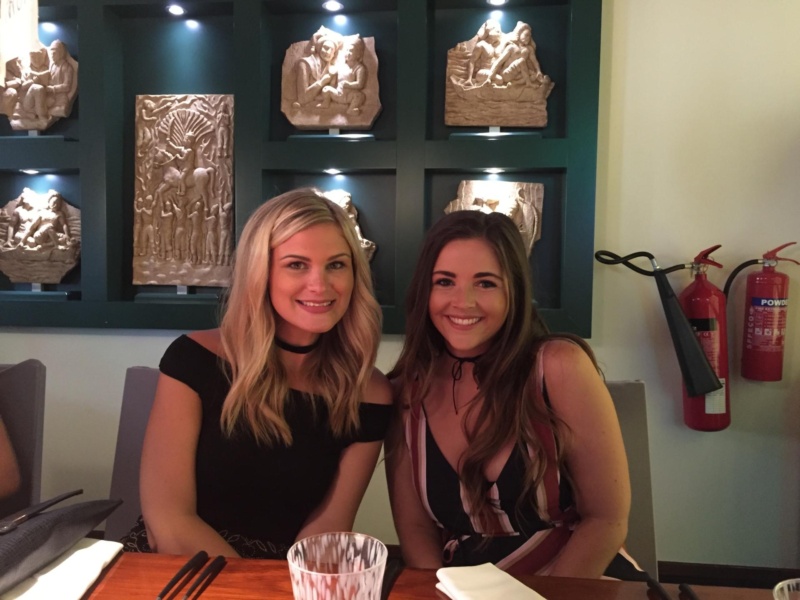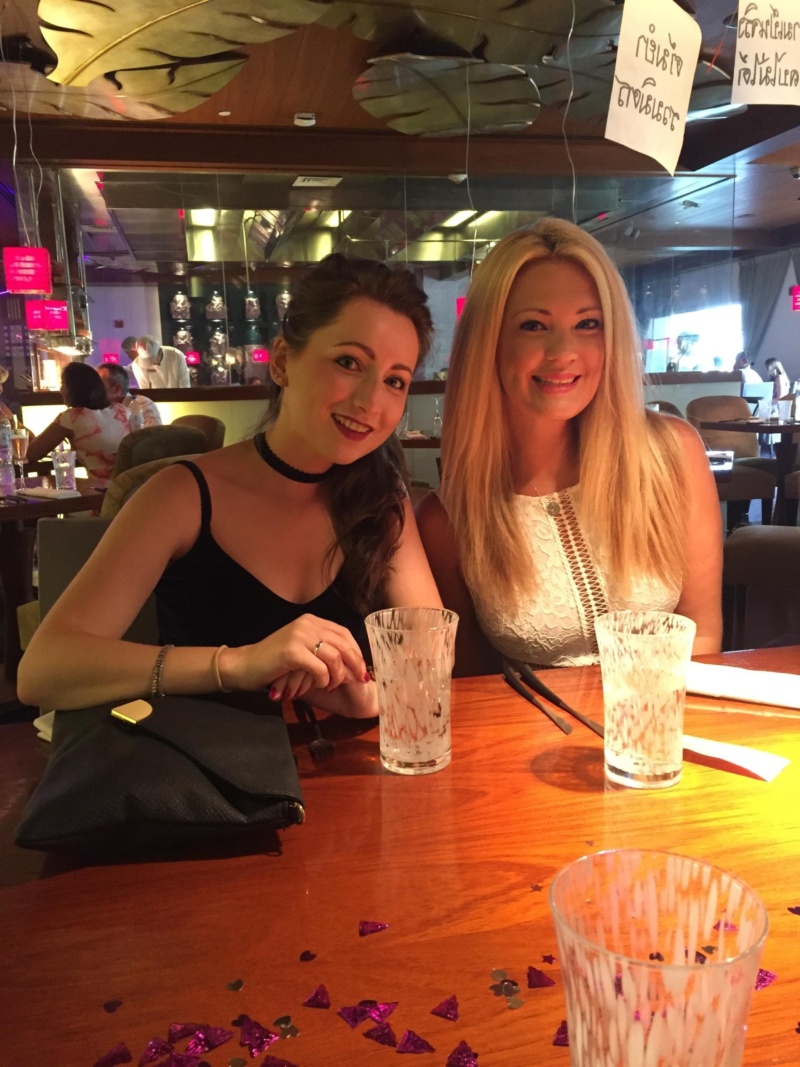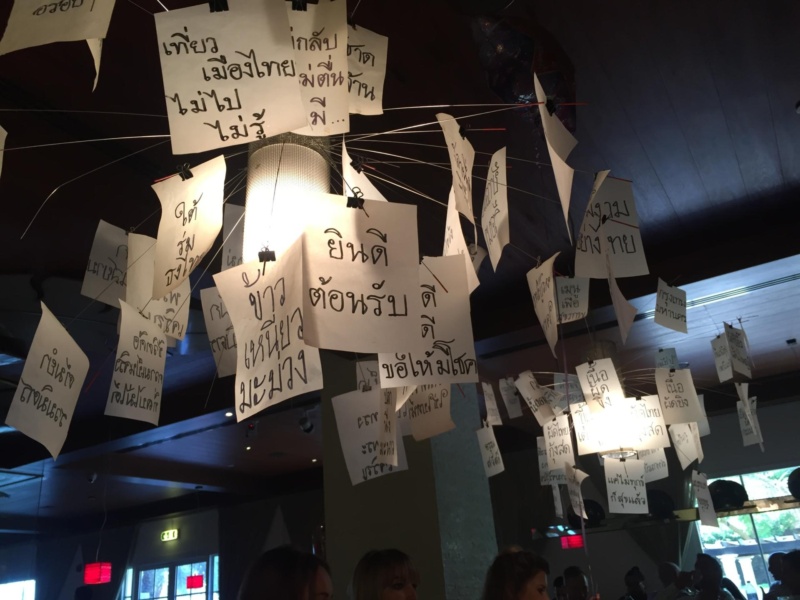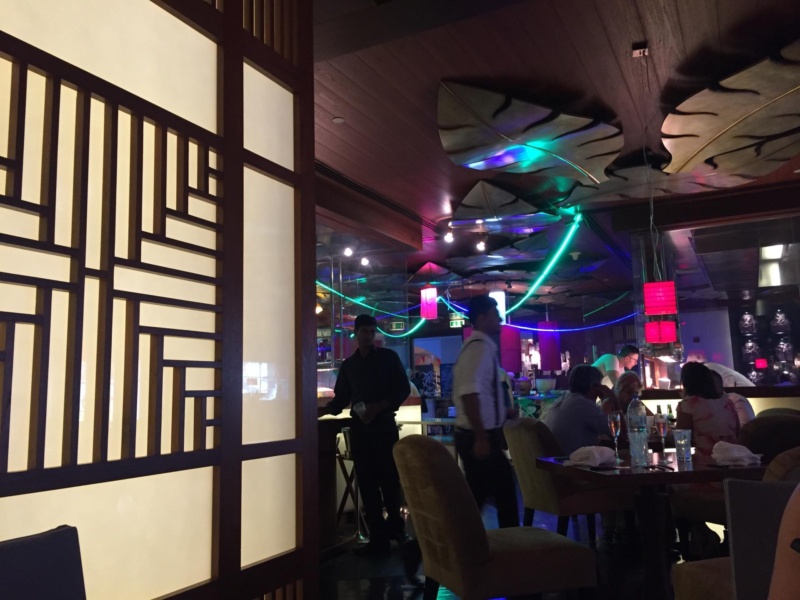 Brunch starts at 1pm-5pm. We took our seats and were continuously supplied with our sparkling wine (we went for the wine option as I am not overly keen on champagne anyway!).
Some of our friends had decorated our table as we were celebrating one of the girls Birthdays!
As one o'clock struck we headed out into the many rooms as well as outside to see what food there was available. Each room has a theme with live cooking stations and food is cooked the restaurants inside the Westin Blue orange, Hunters room & grill, Spice Emporium.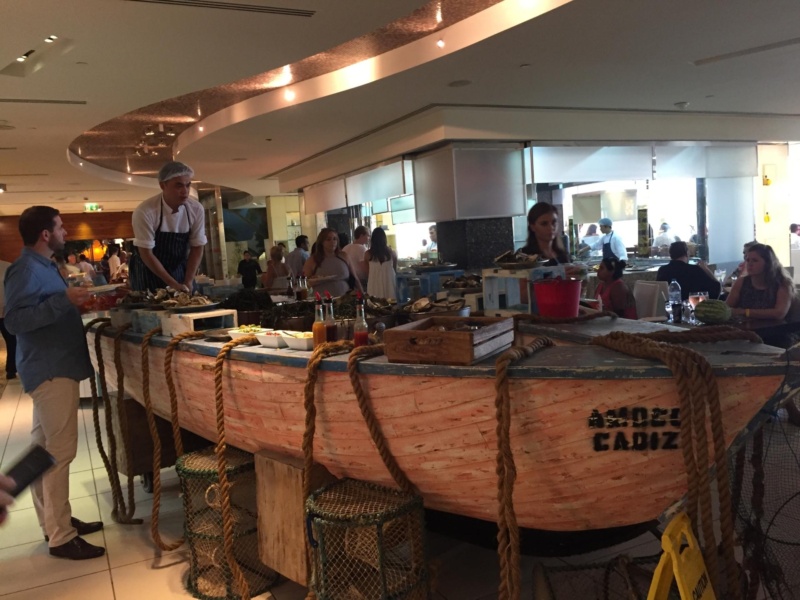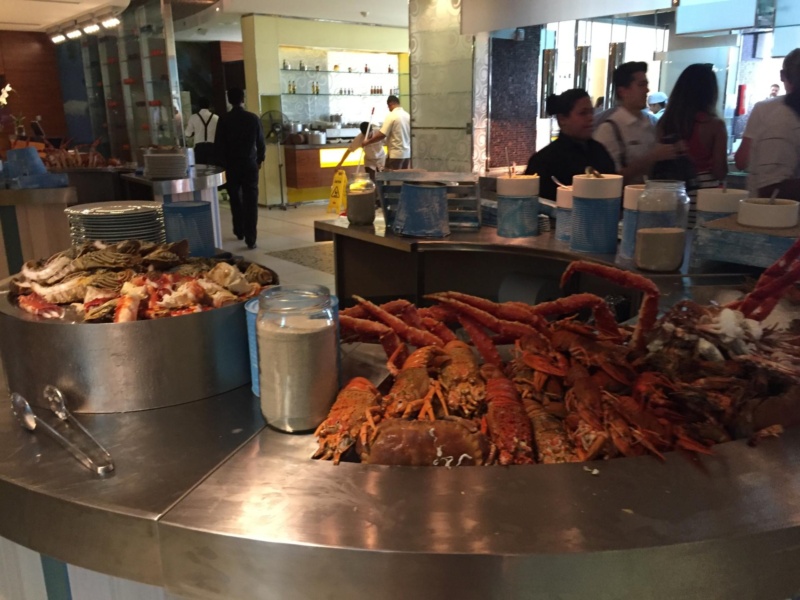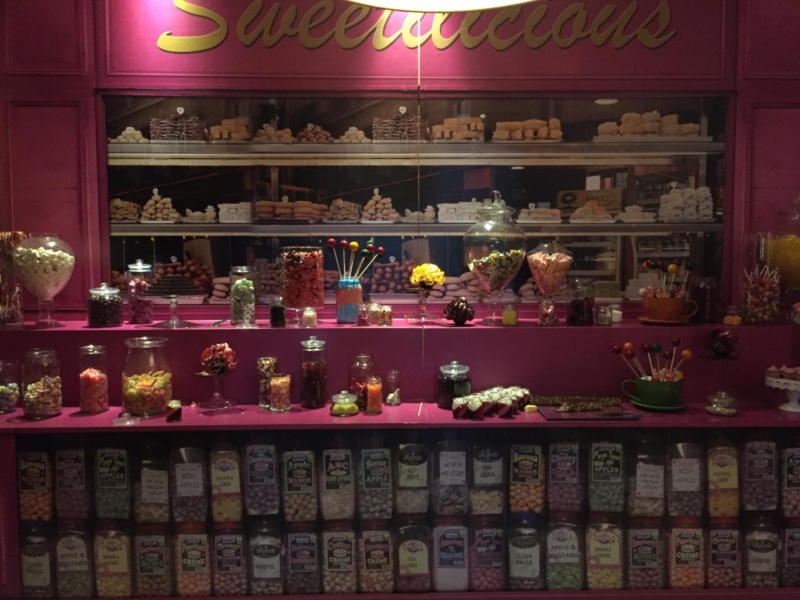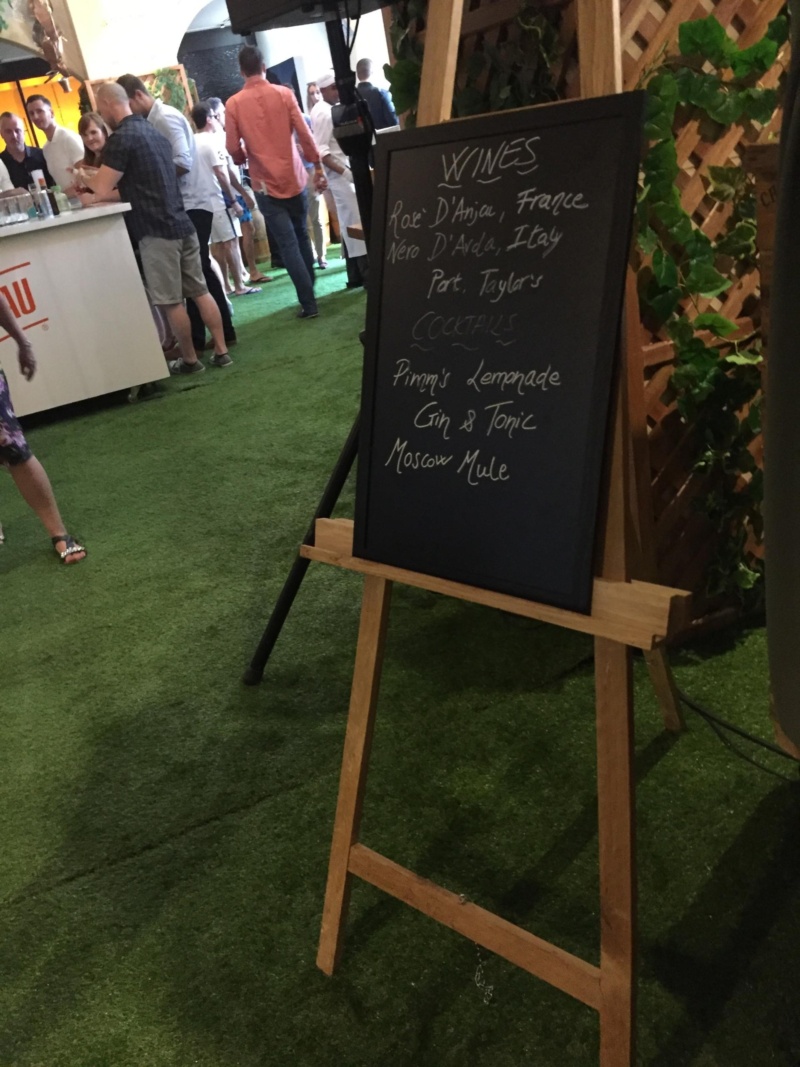 The food was incredible I enjoyed, Thai soups, Italian pizza, sushi, Mexican tacos, fresh seafood prepared at a live cooking station and many many desserts including visiting the sweet shop..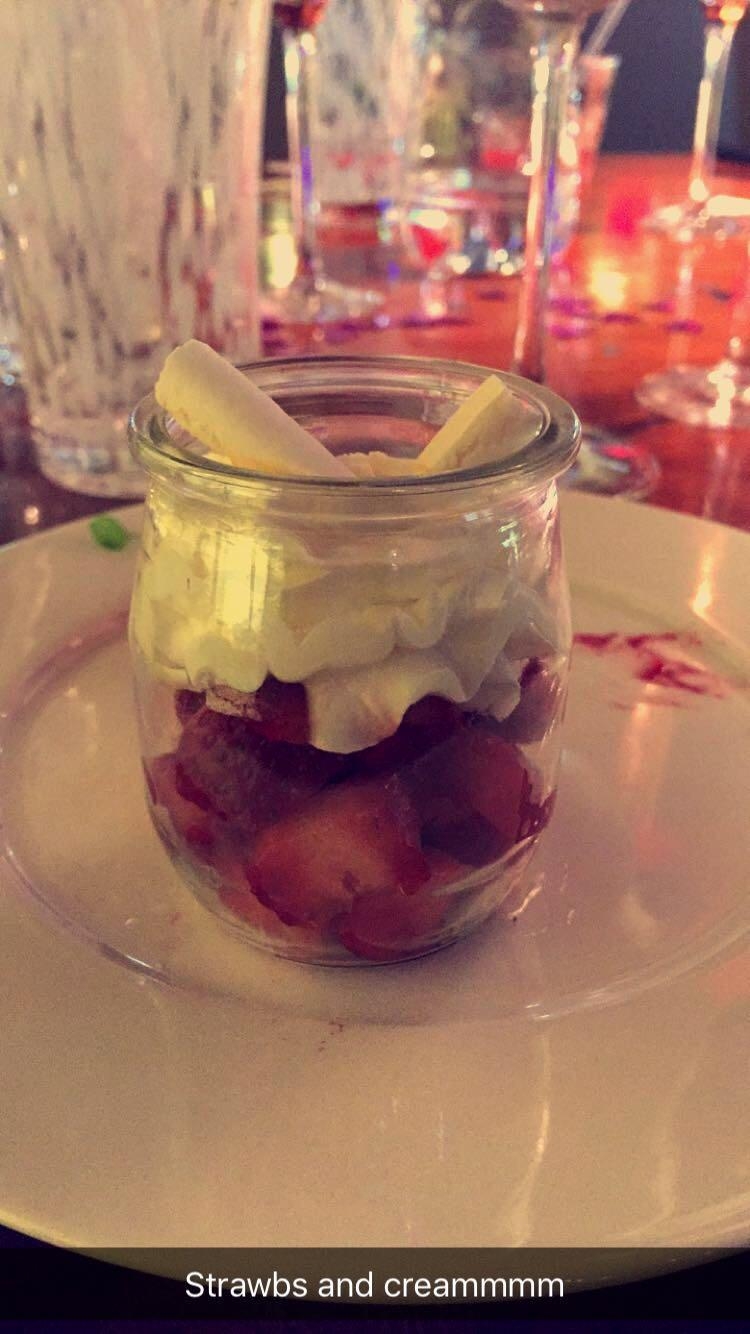 One of the top things we found at the brunch was the range of alcoholic drinks available.. Ciders, wines, beers, hundreds of different cocktails all available on different stations.
… here's just a couple…


After 4 o'clock food stops (although you can still grab more until 5pm)… its time to line up the drinks!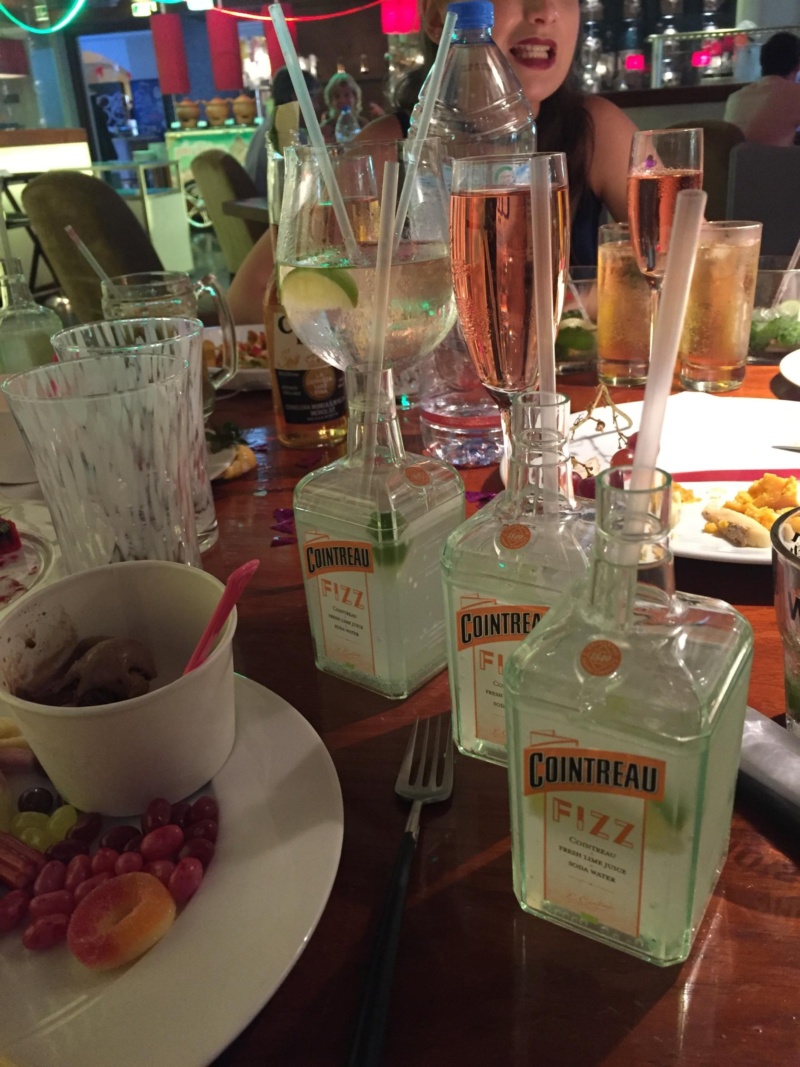 Once it was 5pm we were ushered to a different room which involved lots of dancing!
You could see an incredible sunset from our room upstairs…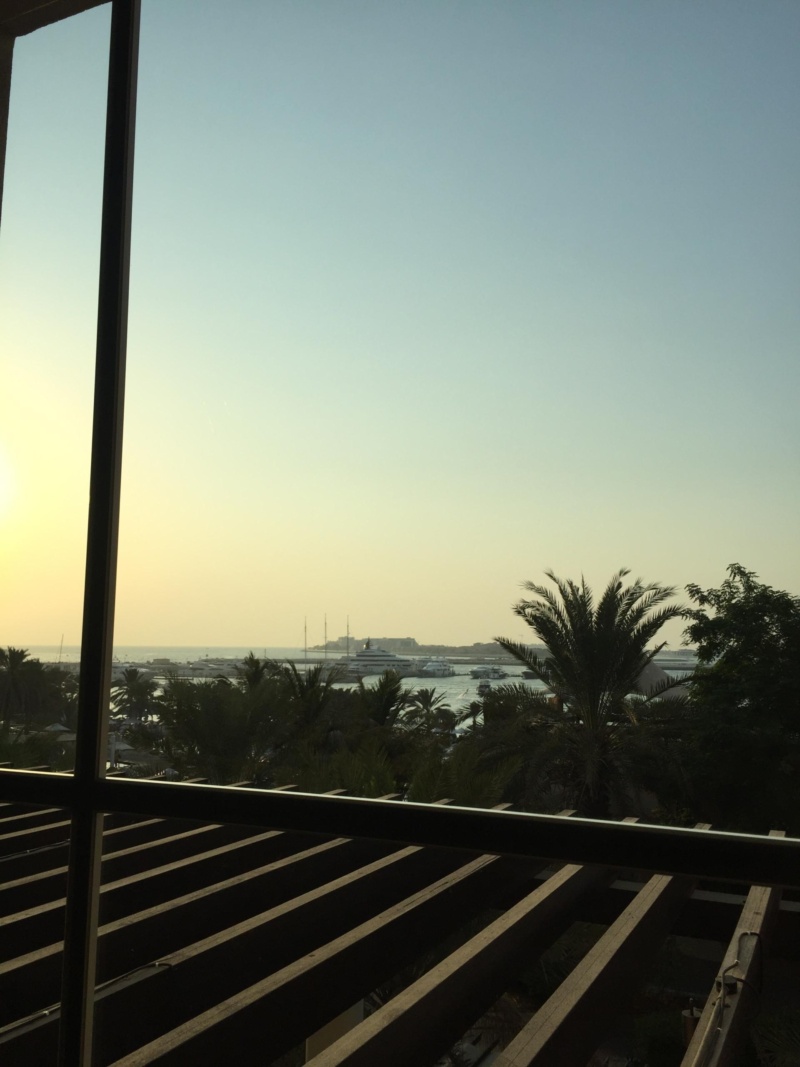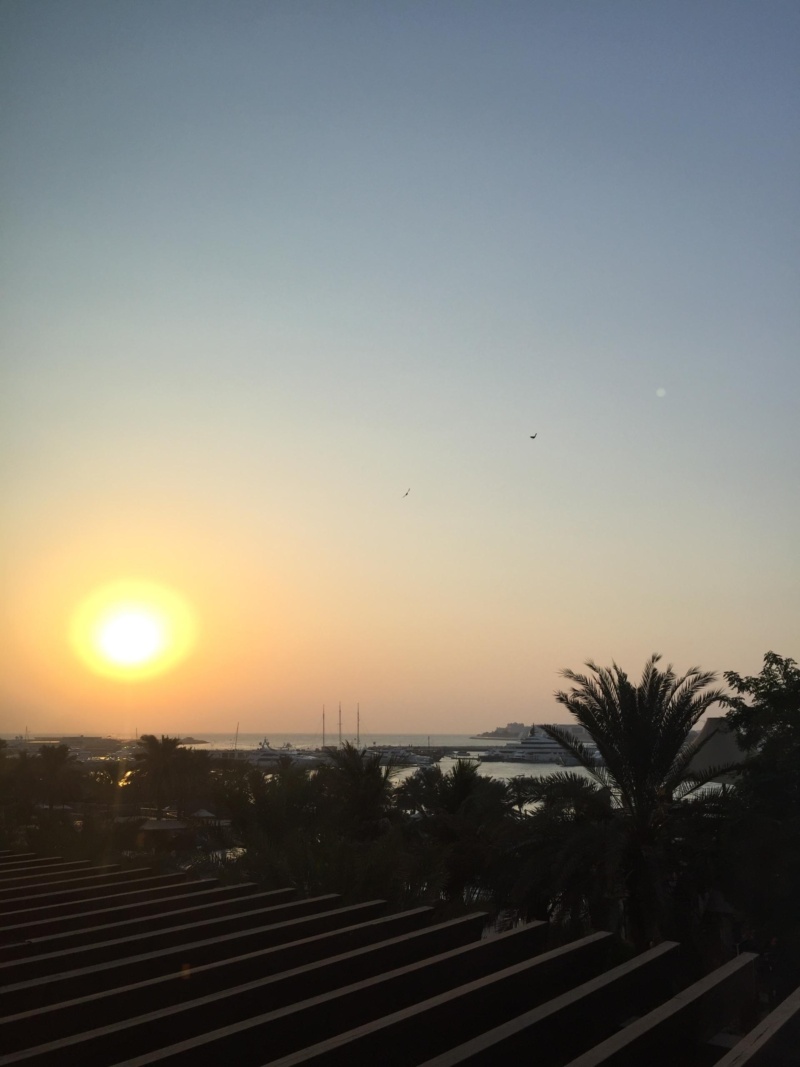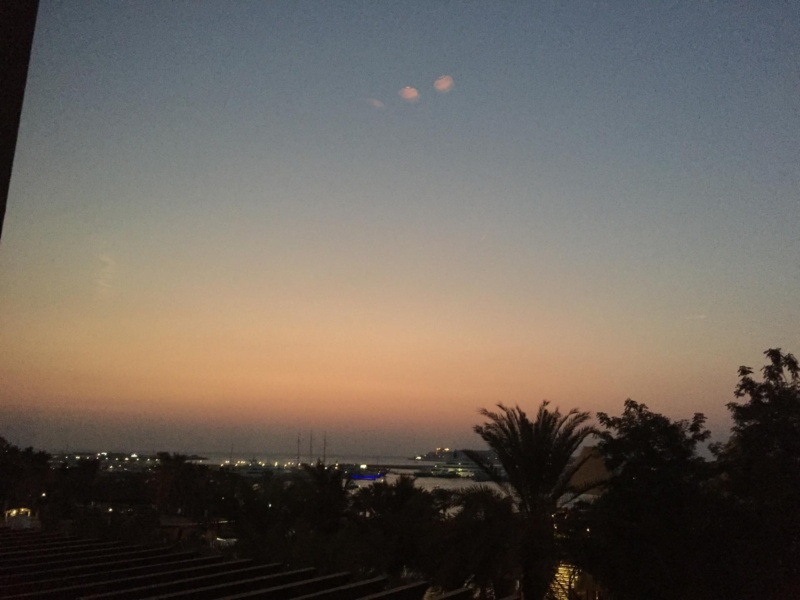 Staying up there for a while and dancing our socks off before heading back to the hotel to freshen up.. ready for the night ahead!
We decided to head to a bar nearby on the beach before heading to Zero Gravity that night due to Jonas Blue was playing! Such a fun night!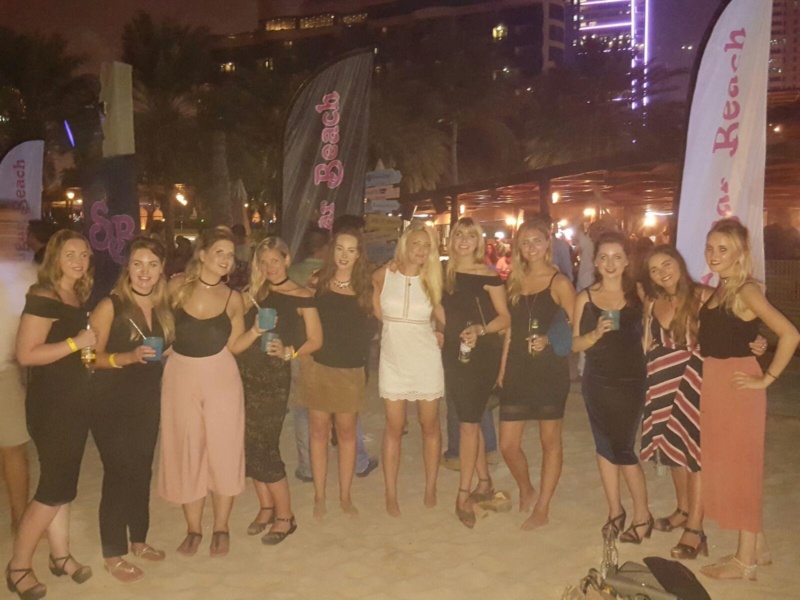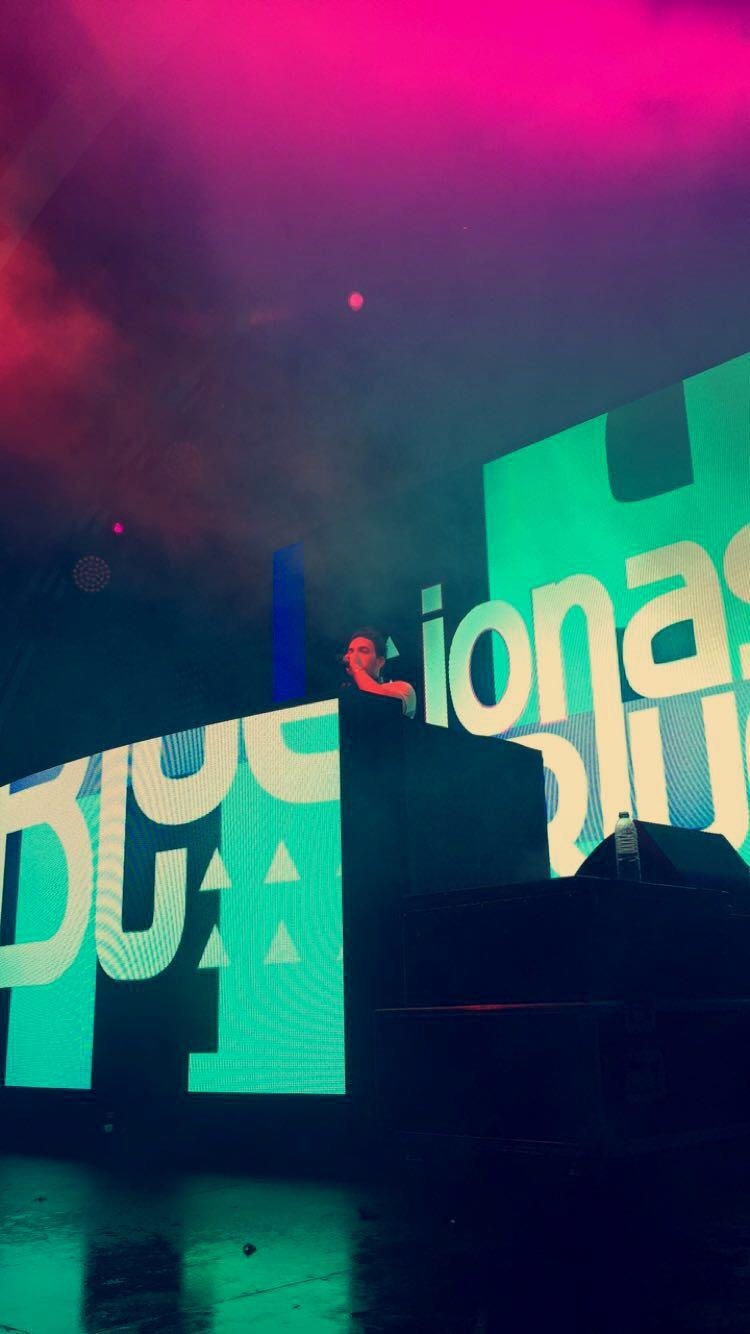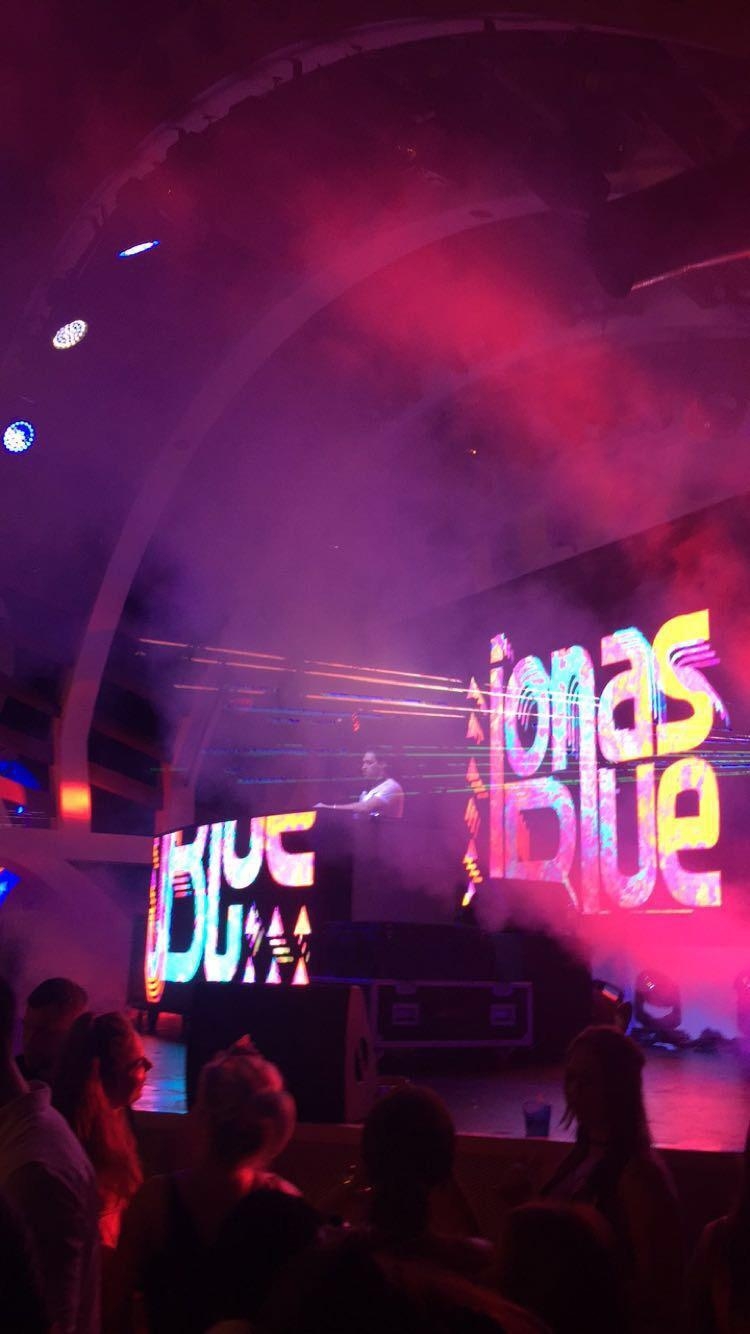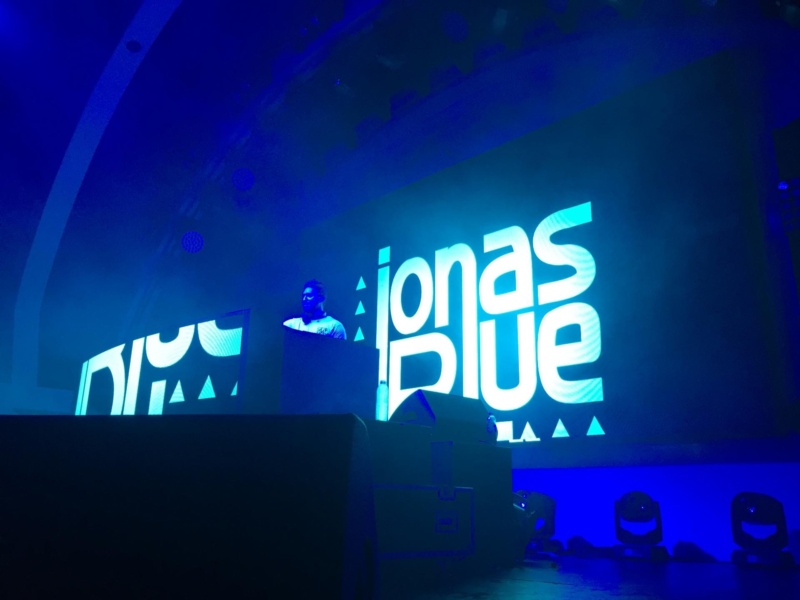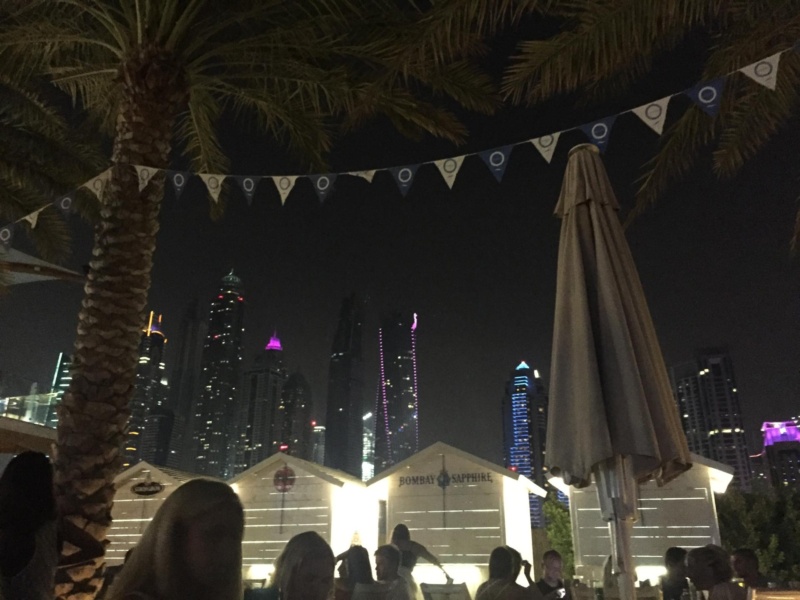 Day 6 – Final day in Dubai
A bit worse for where after only a couple of hours sleep. What better way to cure a hangover than heading to the beach… JBR Beach.
After a short taxi ride from the hotel we arrived… ready to brunch (again)!
'Eggspectation' along the beachfront seemed like the perfect location.
with its relaxed atmosphere and quite frankly hilarious menu's (egg joke's fill the menu) much to our hungover delight. We ordered everything from BLT's (beef bacon) to pizzas and pancakes.
Sun loungers and Cabana's are available to buy on the beach. As we were spending a few hours there we bought s cabana to spend a few hours. For around 450AED, it worked out at a reasonable price between us and gave us much needed shade from the sun!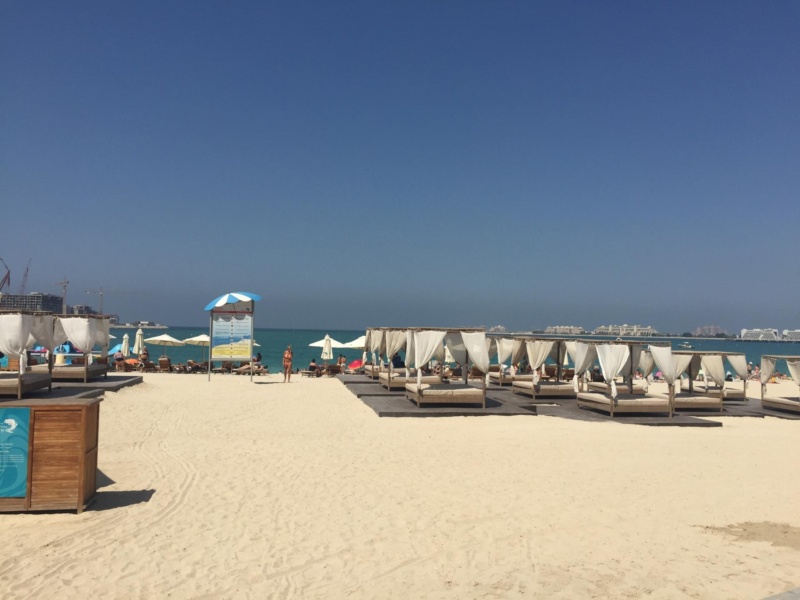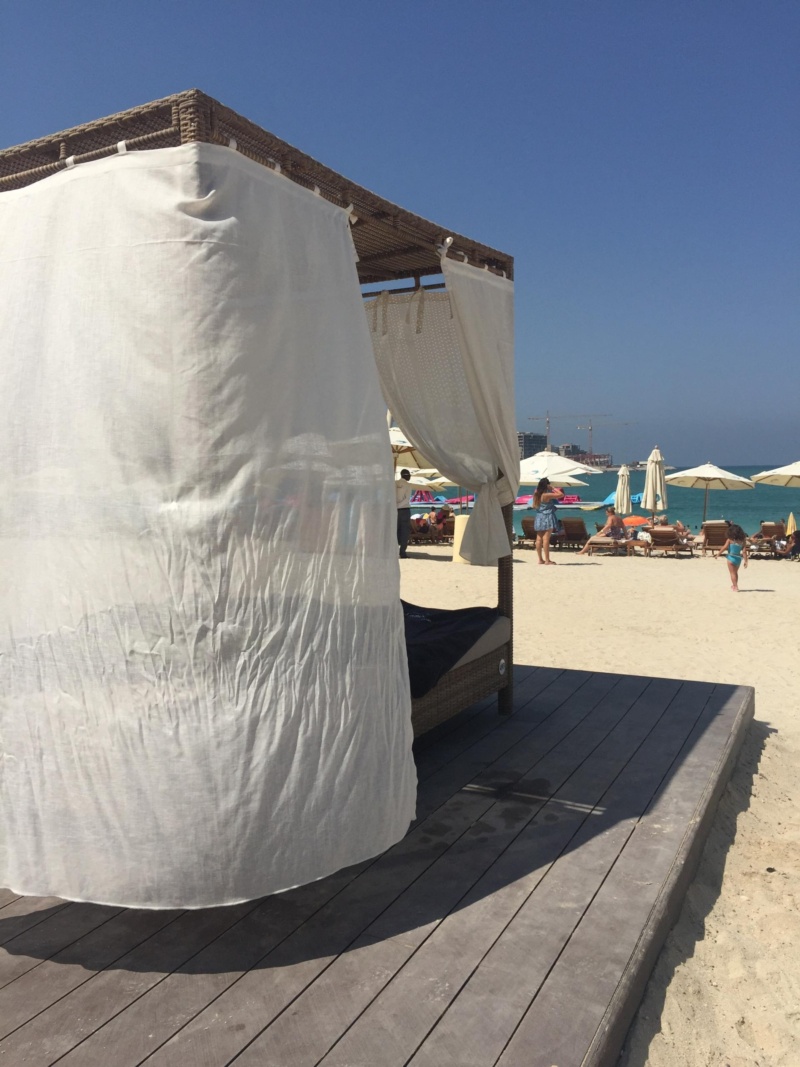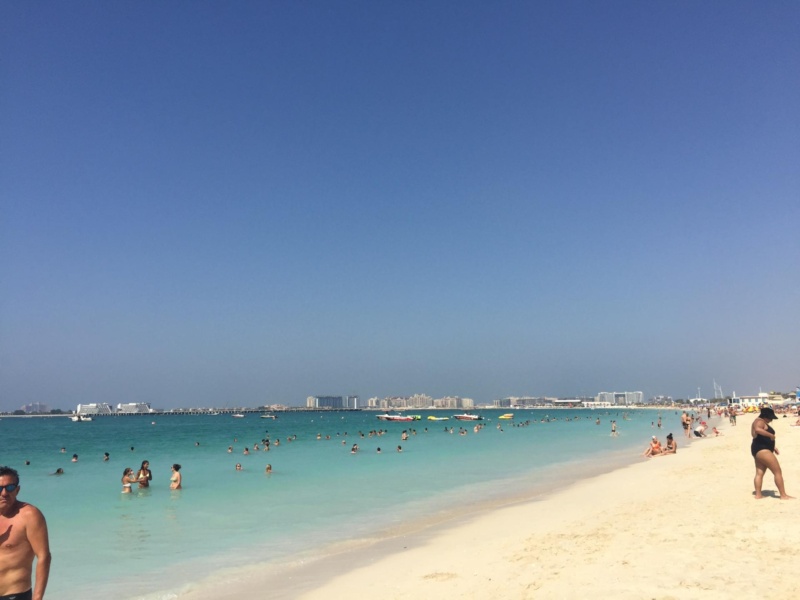 … even me a self confessed sun worshiper had to keep either running to the sea or shade… it was very HOT!
Be aware when at the beach there are zones where you are allowed to wear a bikini. As soon as you are off the beach dress appropriately once more!
After a few hours in the baking heat we went and got ready for our last night in Dubai. The plan was to go for dinner and up the Burj Khalifa.
Due to the location of the Burj (in the mall) you must dress appropriately as you ware in the mall, covering shoulders.
We were booked in at 5,30pm so that we could see sunset. Due to our three taxis dropping us at different parts of the mall. One group getting totally lost and we missed our slot! (fail)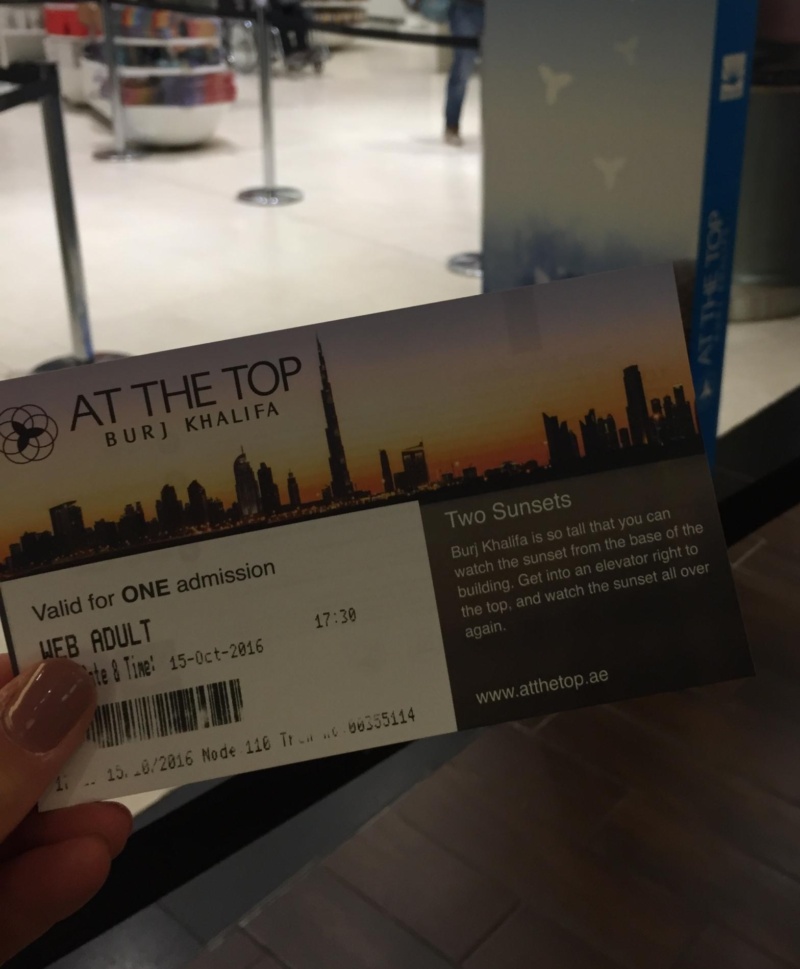 The Burj Khalifa records
* Tallest existing structure: 829.8 m (2,722 ft) (previously KVLY-TV mast – 628.8 m or 2,063 ft)
* Tallest structure ever built: 829.8 m (2,722 ft) (previously Warsaw radio mast – 646.38 m or 2,121 ft)
* Tallest freestanding structure: 829.8 m (2,722 ft) (previously CN Tower – 553.3 m or 1,815 ft)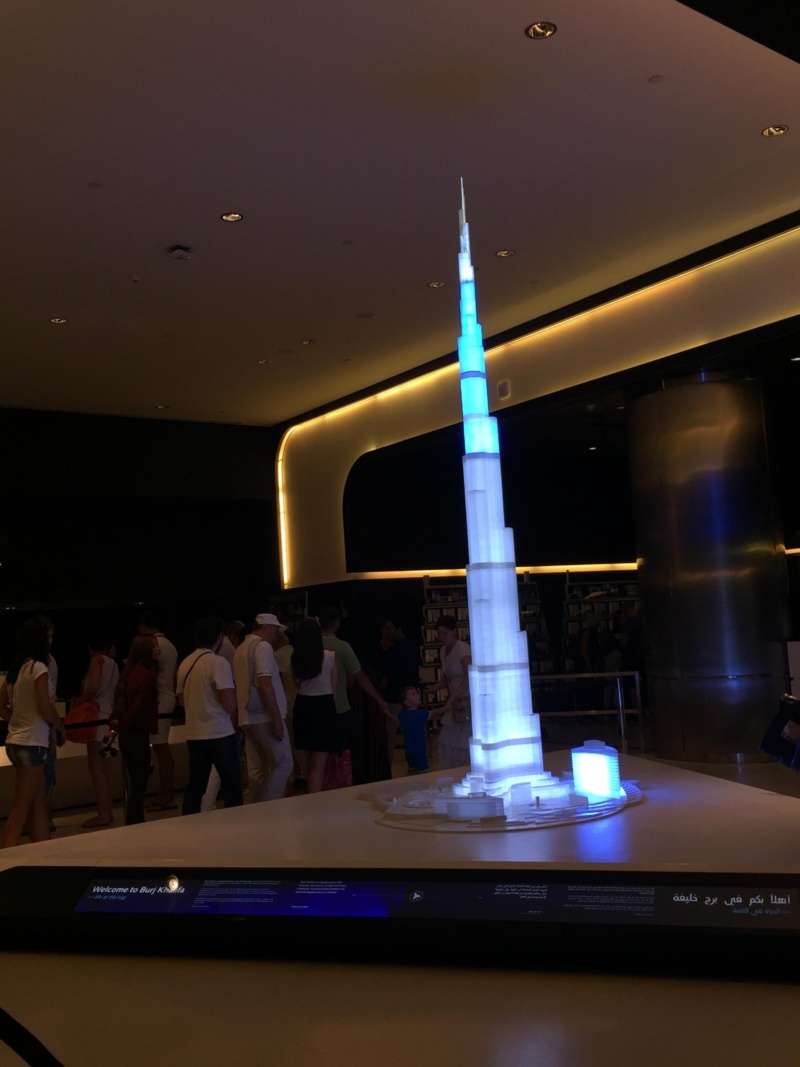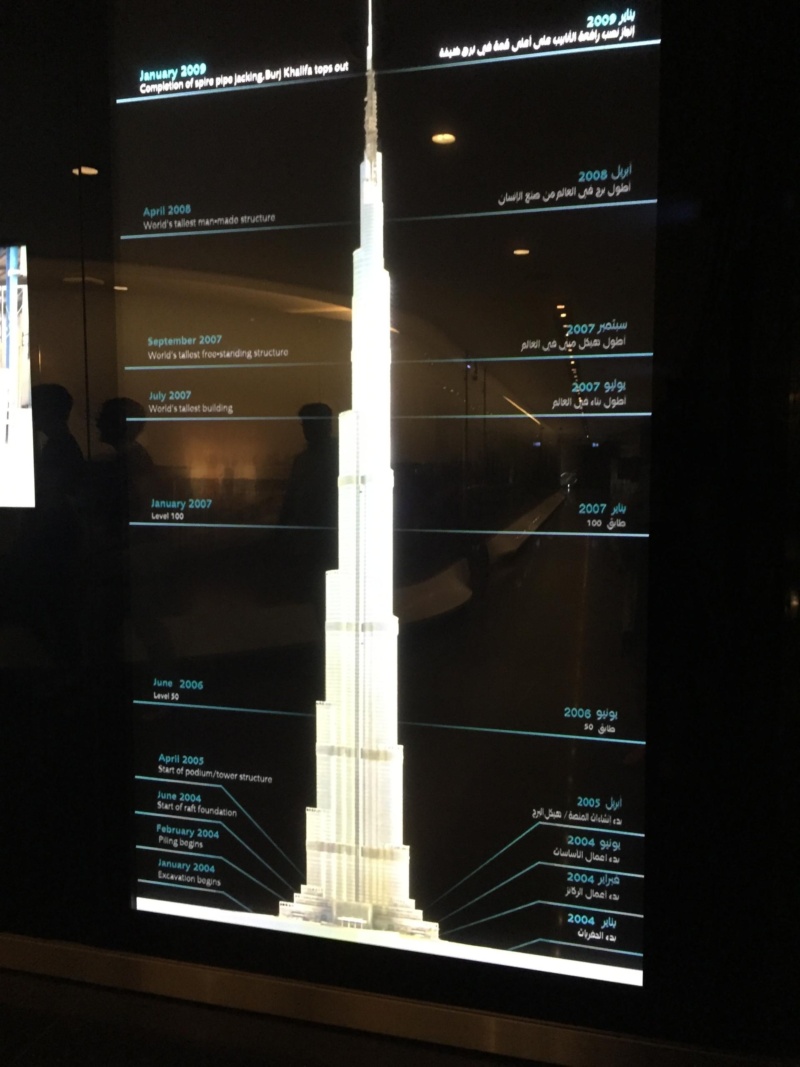 There were big queues to go up the Burj (but lots of things to read to keep you distracted). The lift being one of my favourites seeing how fast it moves up to the top floors!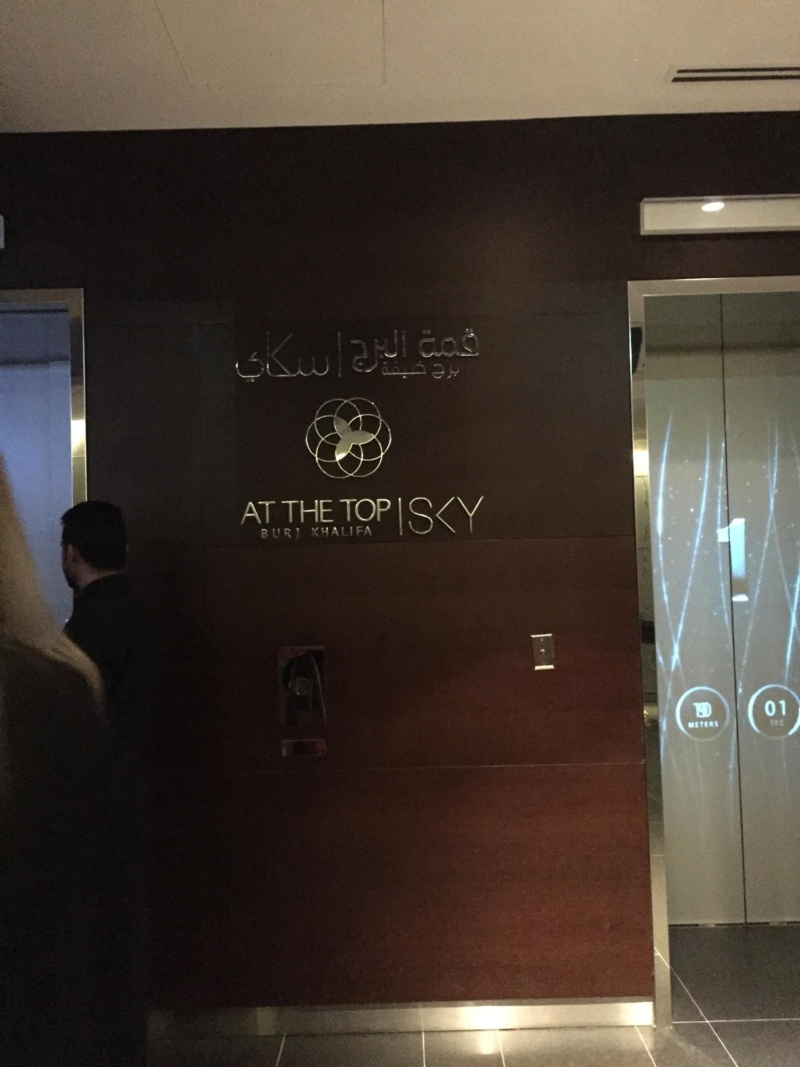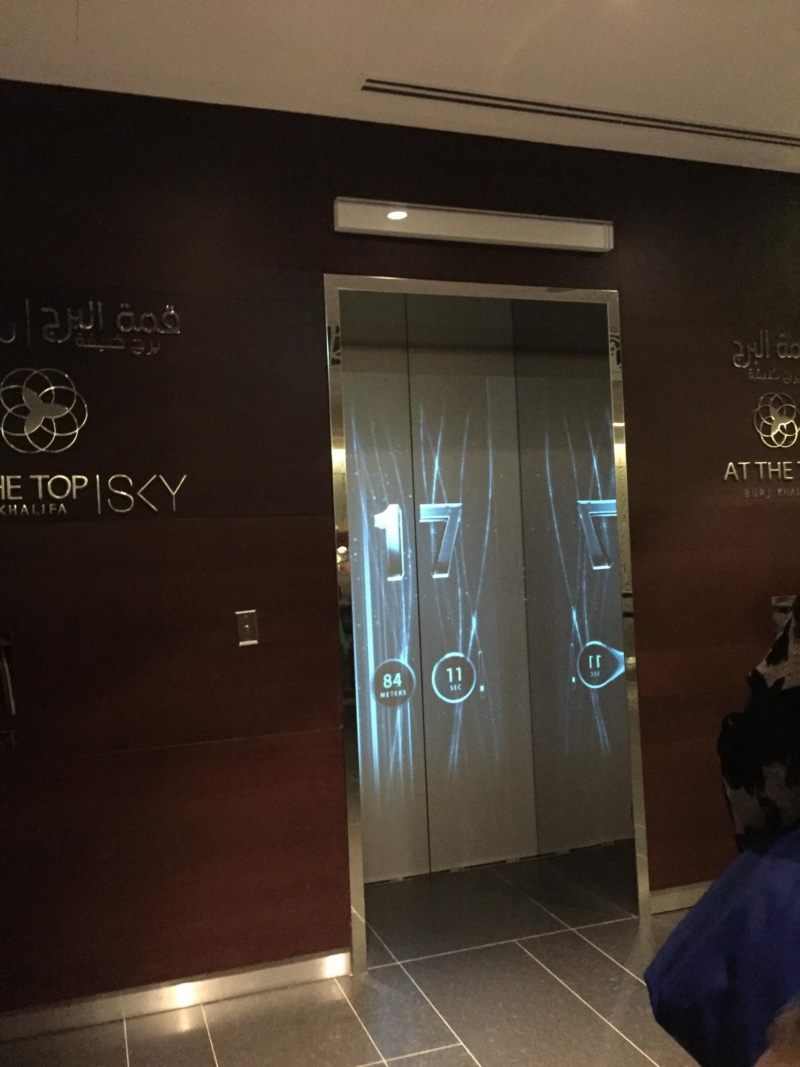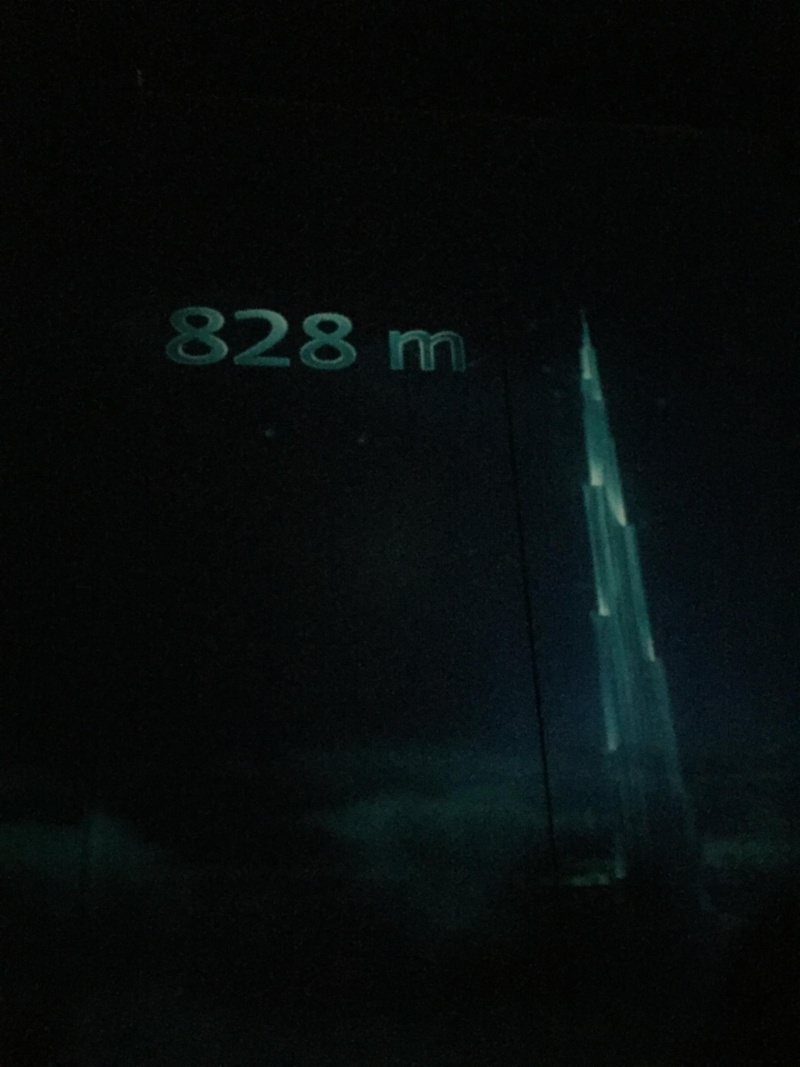 By the time we made it to floor 124 the sun had already disappeared. There was still a great view out of the windows however…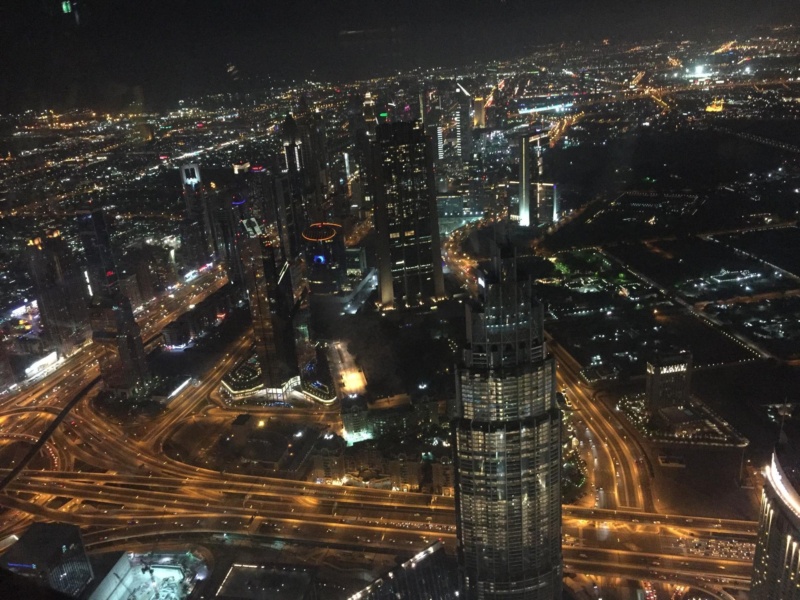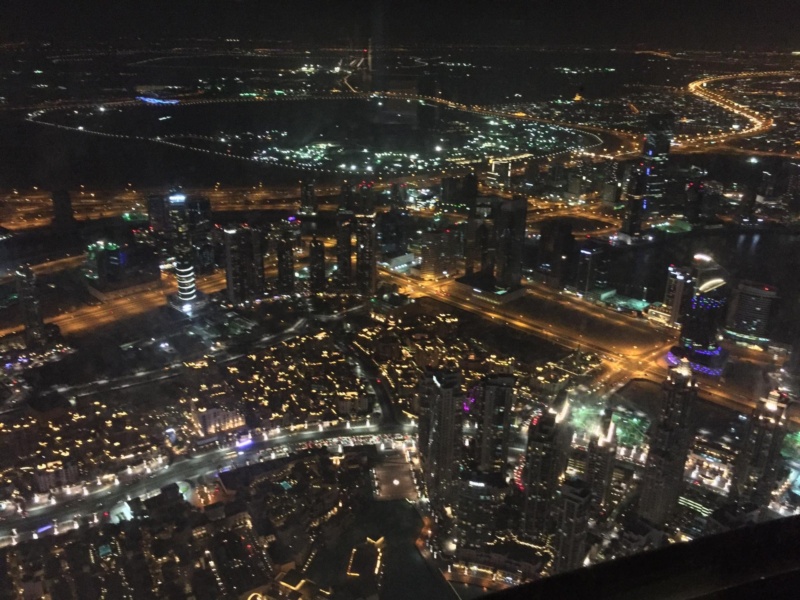 You are able to walk all the way around to take pictures of the surrounding Dubai. Walk out to the viewing deck to see the fountain show below (watched in Part 2).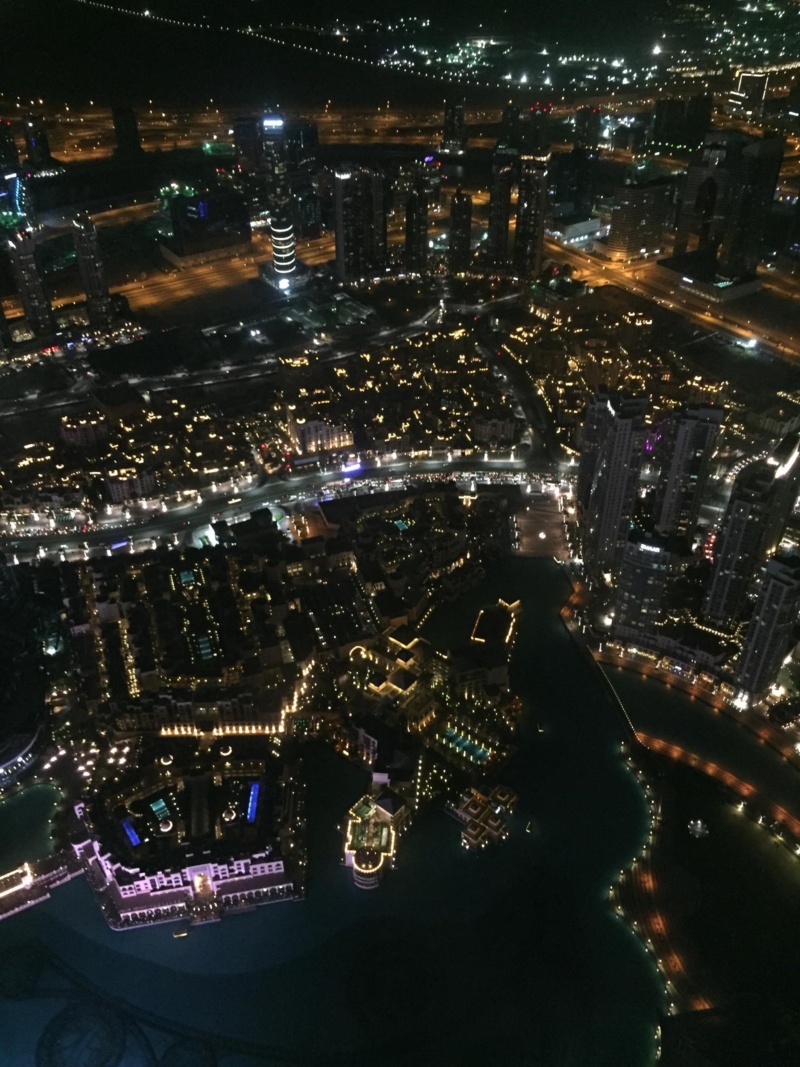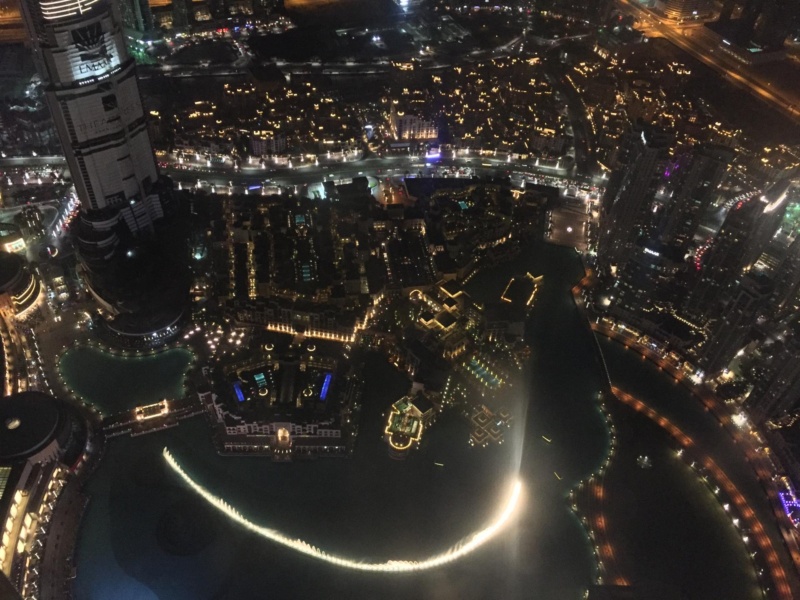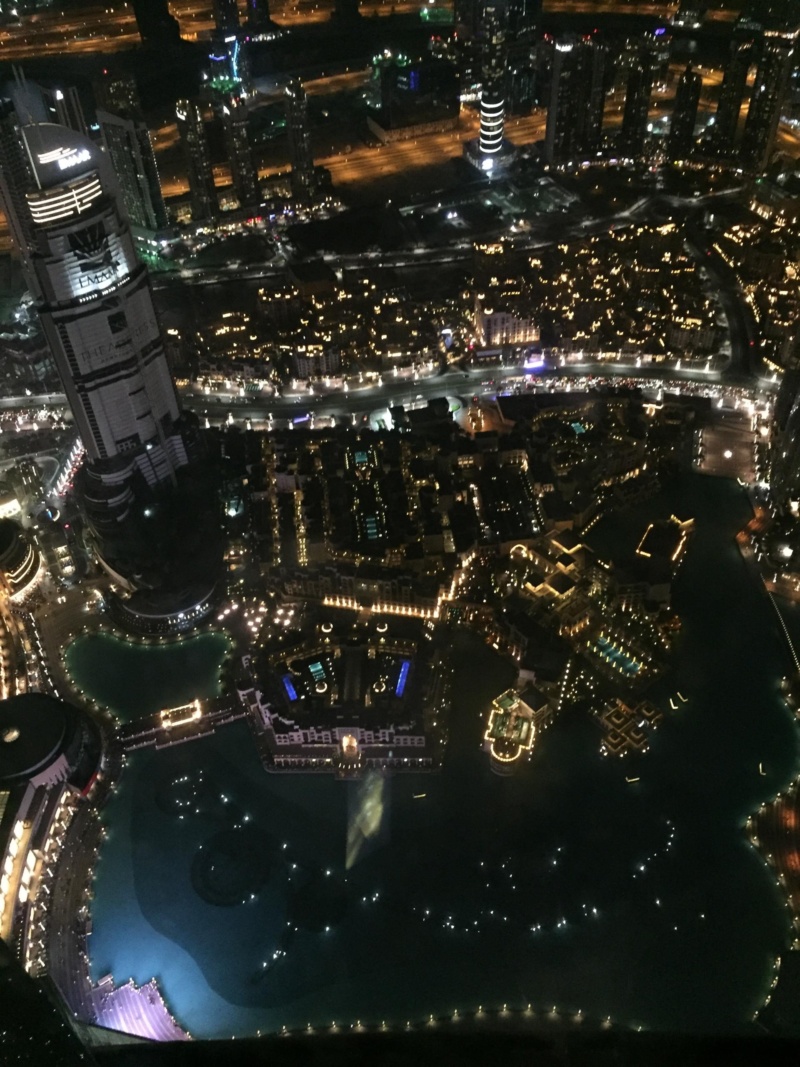 You are able to go up higher for a further hefty cost to the 154th floor. We decided not to as the view from here was great as it was (and lots of our friends are scared of heights)!
After visiting the Burj we went for food in the Souk and had tea at Claw BBQ and it was so good!
After some retail therapy in the mall it was probably about time we packed every thing back up ready for our early start… A 4.30am taxi to the airport to begin the journey Back to Manchester.
Thoughts on Dubai
We had an amazing time in Dubai visiting our friend Meg who moved out there last year. I was personally very surprised by the city as it had not been somewhere I had considered high on my list of places to visit previously!
Our itinerary had been planned by Meg to see all of her best bits to get the best out of our time there. Unfortunately we did not get a chance to visit Abu Dhabi which was one place we really wanted to see. We did however cram in the famous Dubai brunch, an Arabian safari, beach clubbing, chartering a yacht, Atlantis Aquaventure, dinner by the fountains and going up the tallest building in the world. It was a great six days and wish to come back to Dubai one day with my boyfriend George who wants to experience the city for himself.
I would highly recommend visiting the city if on route somewhere further afield in the world or as a winter escape from English weather.
---
Now I love a plane view…. check this one out on the way back to Manchester!!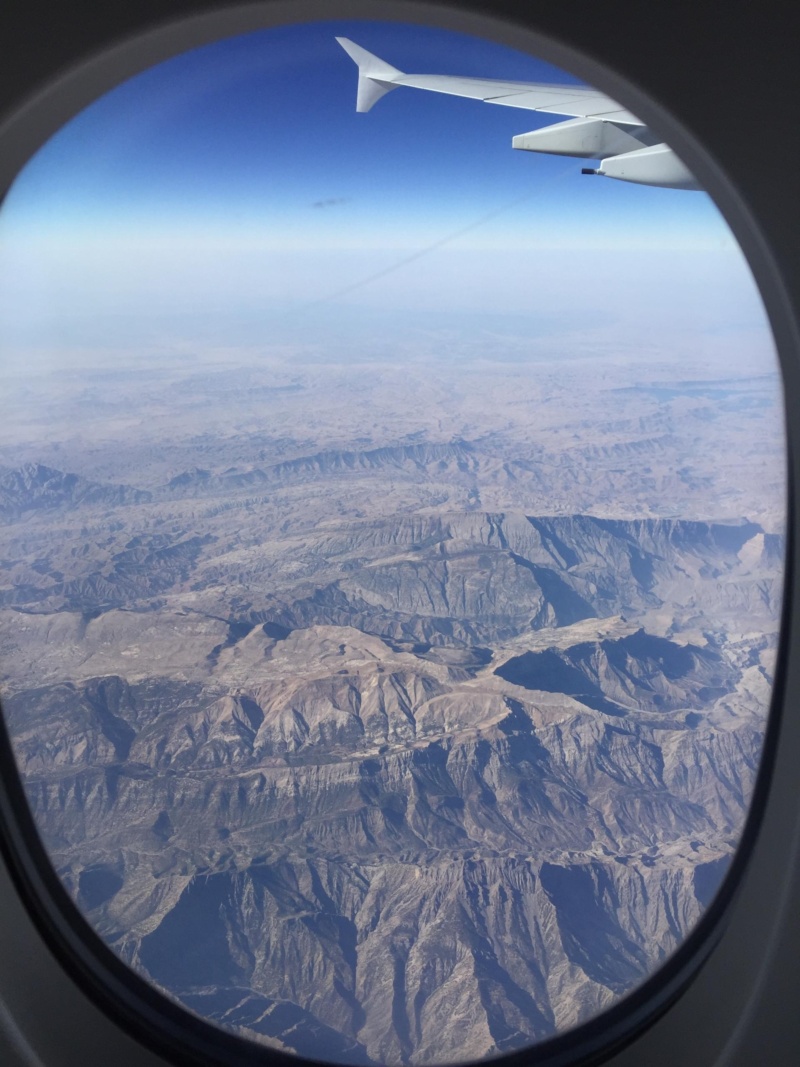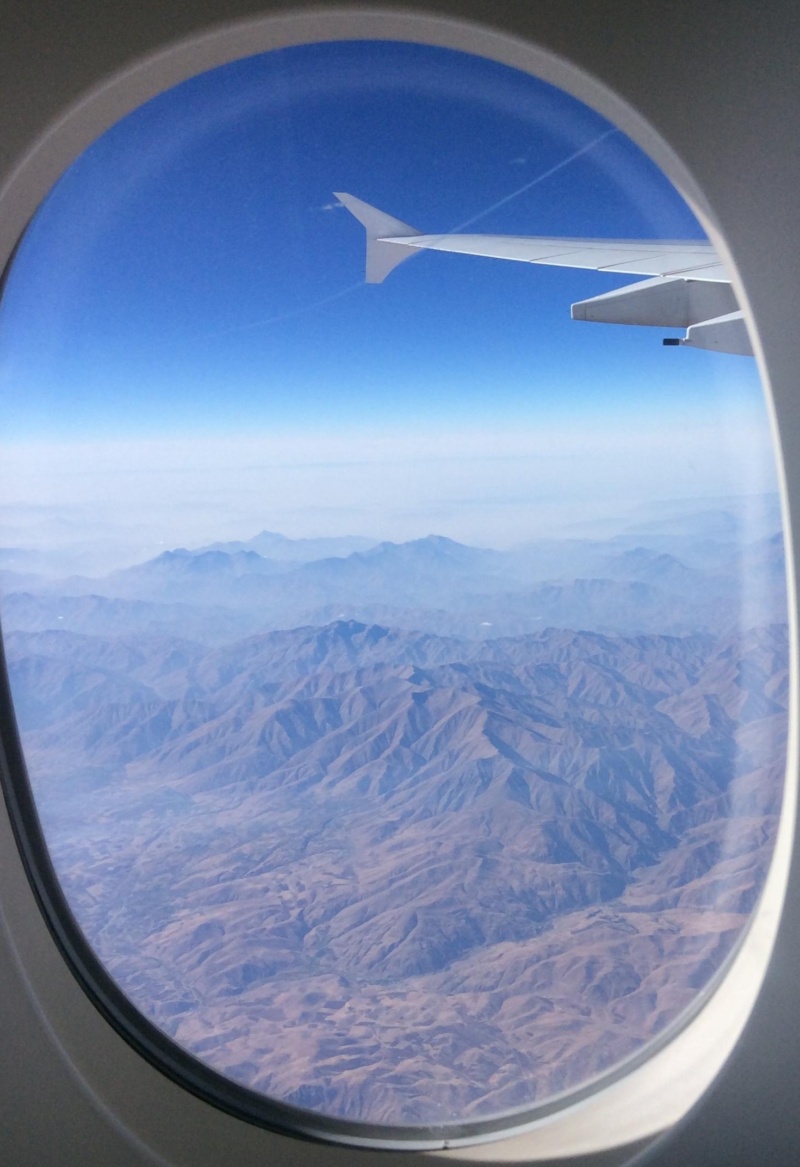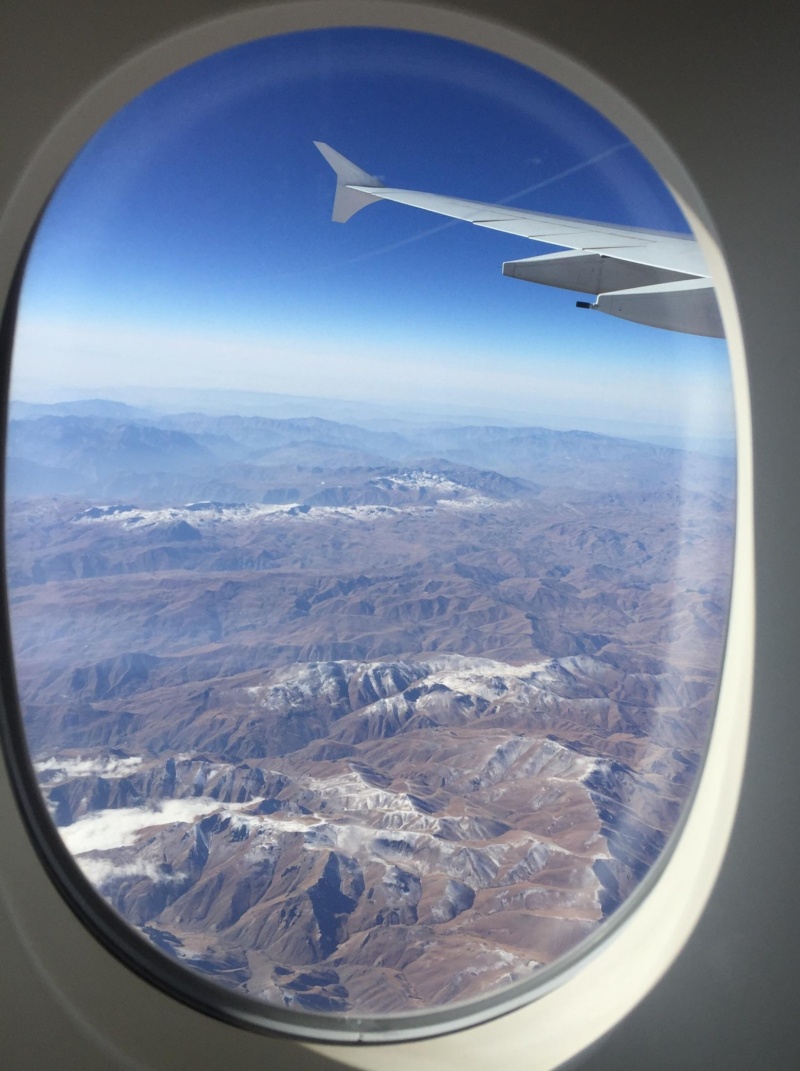 ---
What did you think to my Dubai posts? Which one was your favorite let me know in the comments below!↓ Dubai with the girls part 1 – Dubai with the girls Part 2
---
Have you been to Dubai? What did you do in your time there? Anything I should add to my list for next time let me know in the comments below I would love to hear about it!
---
Thanks for reading
Bethan
xox