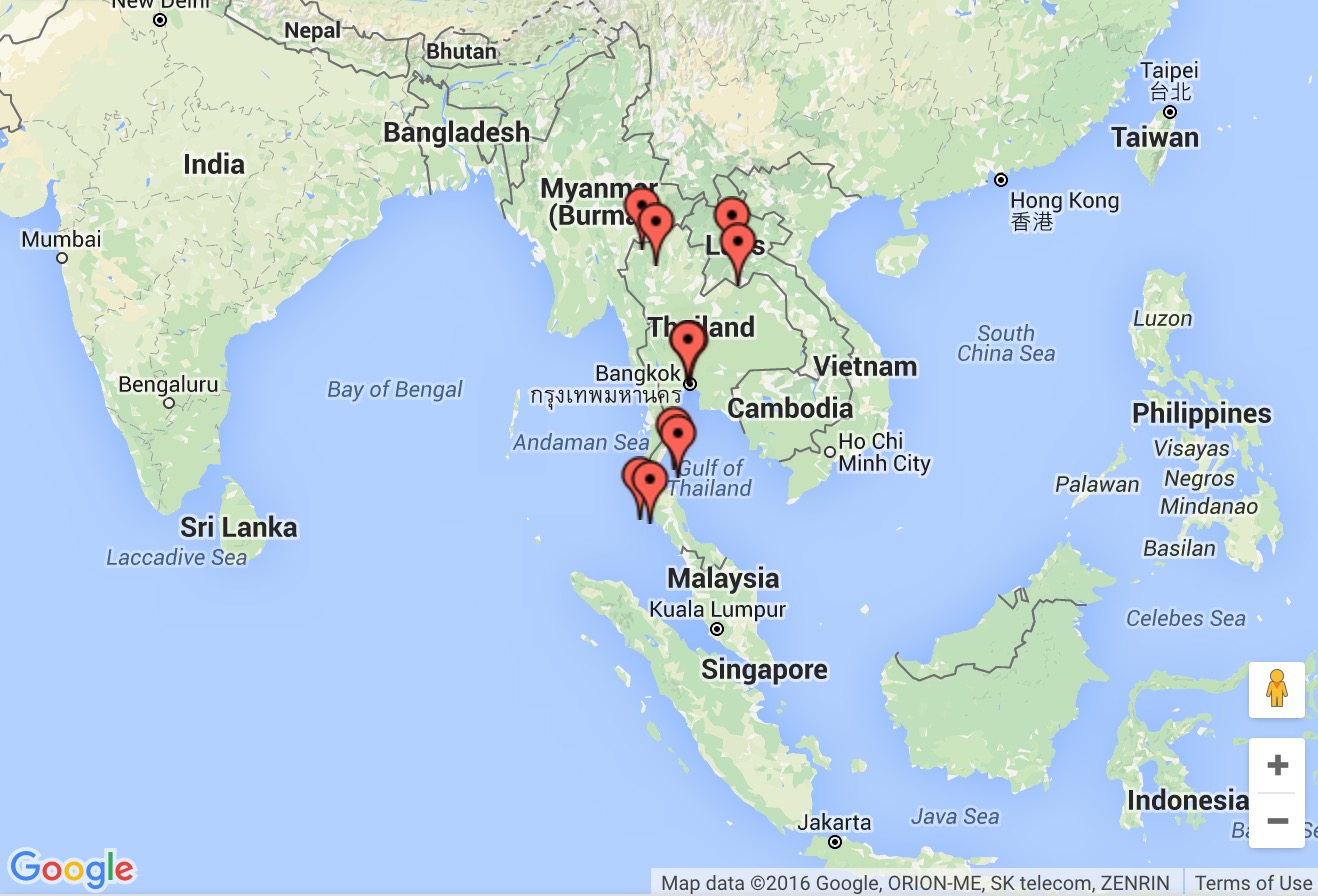 So here is the itinerary of the places we visited during our five week trip to Thailand and Laos.
Our original itinerary just to Thailand but ended up including Laos too! (Read my planning a backpacking trip to find out why).
There was lots jammed in our trip including visiting the capital, island hopping, scuba diving, full moon partying, visiting temples, tubing and a two day hiking trip in the jungle.
Thailand is one of my most favourite countries I have visited to date (quite a claim). We had the best time backpacking around Thailand and Laos and I cannot wait to share it with you all!
Our Five Week Itinerary Backpacking Around Thailand and Laos
Bangkok (home)
[intergeo id="1ETO"][/intergeo]
I have done a feature for each of the places listed on the above itinerary from our time back packing. Why not start from the beginning..
Planning a similar trip but not there yet? See my previous posts of where I started …
10 things to arrange before backpacking
---
Leave comments below on your experiences of Thailand and Laos and where you ended up getting to in I would love to hear them 🙂
---
Thanks for reading
Bethan
xox