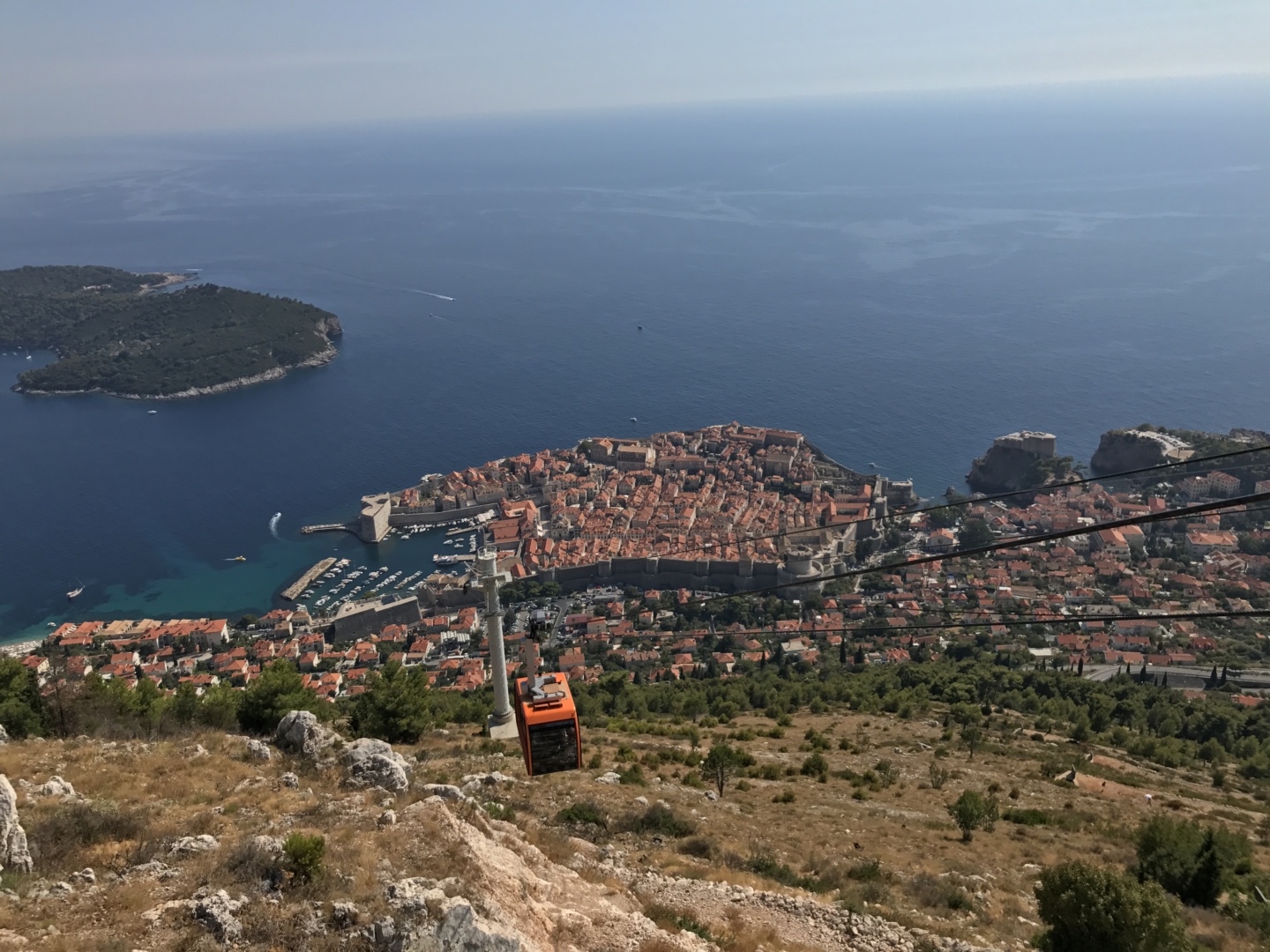 For those of you who may read my previous post you will know that we arrived in Dubrovnik from Kotor, Montenegro. Which had been our first stop on our road trip, where we visited Montenegro, Croatia and Bosnia and Herzegovina .
To read more on our previous stops…
Kotor had taken my breath away I had not been expecting such a beautiful town. With so much to do in and around the old town I wished I had longer than two days. Take a look at what we got up to in our time there.
Now on to my favourite place we visited in Croatia …. Dubrovnik.
Arriving in Dubrovnik
Fresh off our bus from Kotor we set about finding our next Air b&b with a taxi from the bus station to old town 80kuna (just over £10) for a very short journey.
Dubrovnik Old Town & Sea View Room No.2
. The lovely apartment was located above the old town with a lot of steps but they were worth it for its spectacular view. The place was perfect for what we needed for our short stay in Dubrovnik and staying just outside the old town meant that it was a cheap stay as well as one with a view.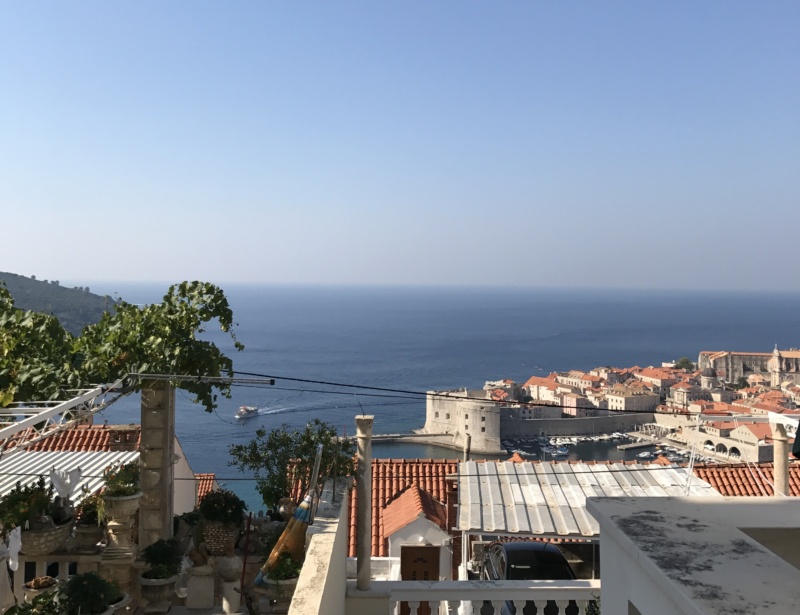 Our host was lovely, she gave us lots of suggestions of things to do in the old town and places to eat, also budget friendly places in the old town which can be hard to fine in Dubrovnik.
(It was our first time using Air B&B and I can highly recommend it – get £15 off your first trip
Here
).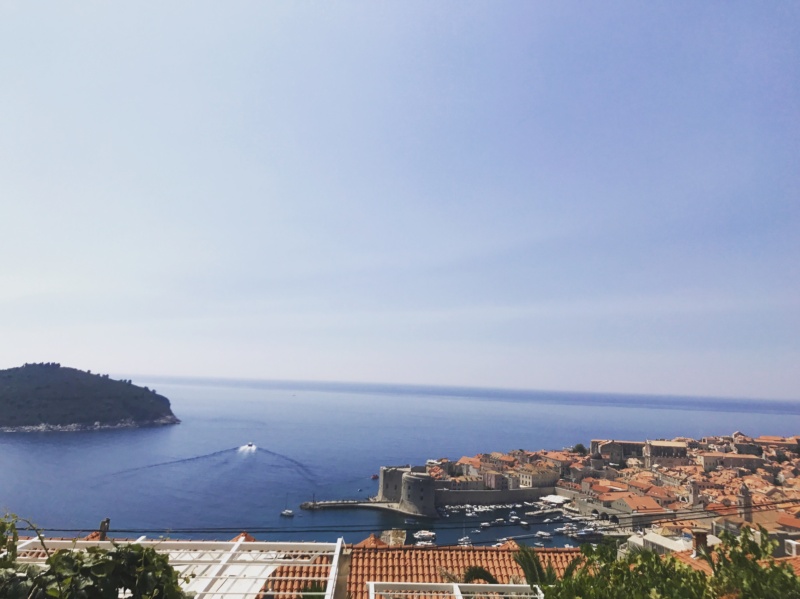 Once settled in and prepped for our first glimpses of Dubrovnik off we went….
Day 1 – Dubrovnik, Old Town and Mount SRD
Wandering down to the old town, you could spend hours just wandering the streets just seeing what turns up around the next alleyway. That is pretty much what we did seeing what we discovered next along the way.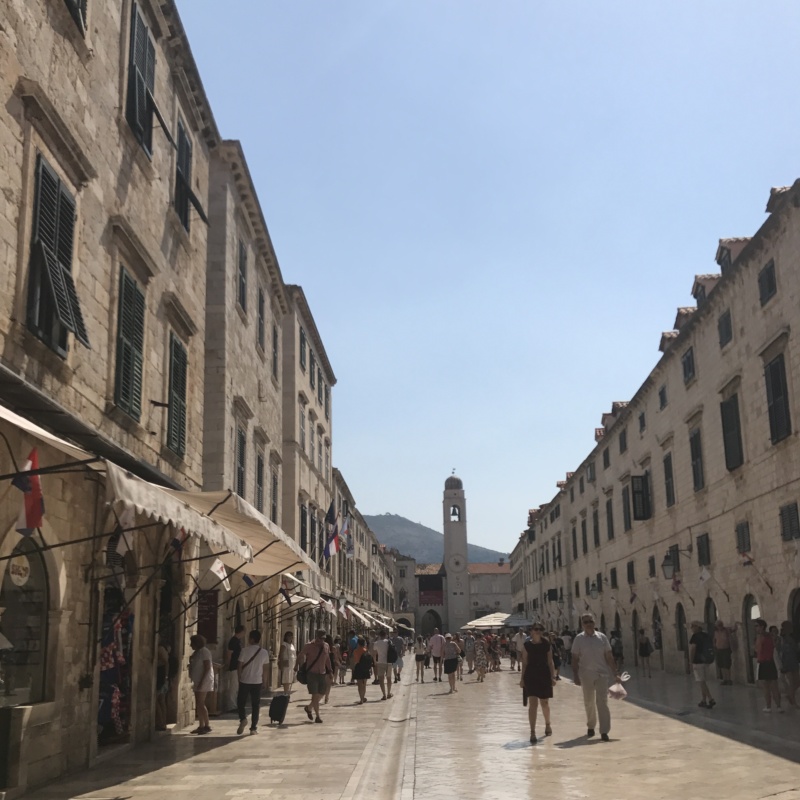 You will come across the main street Brsalje Street and see the Bell Tower at the end.
The street is lined with shops, cafes, souvenir shops and much more but watch out for prices as they are much higher than side streets. However great for people watching with a drink in hand.
At the end of the street walking under the clock tower you can reach the Old City Harbor. Which is small fishing boats, sea tours and taxi boats to neighbouring islands awaiting passengers. Walk a little further through the harbour for a number of nice restaurants that look over the water that are open late into the night for local dishes and wines.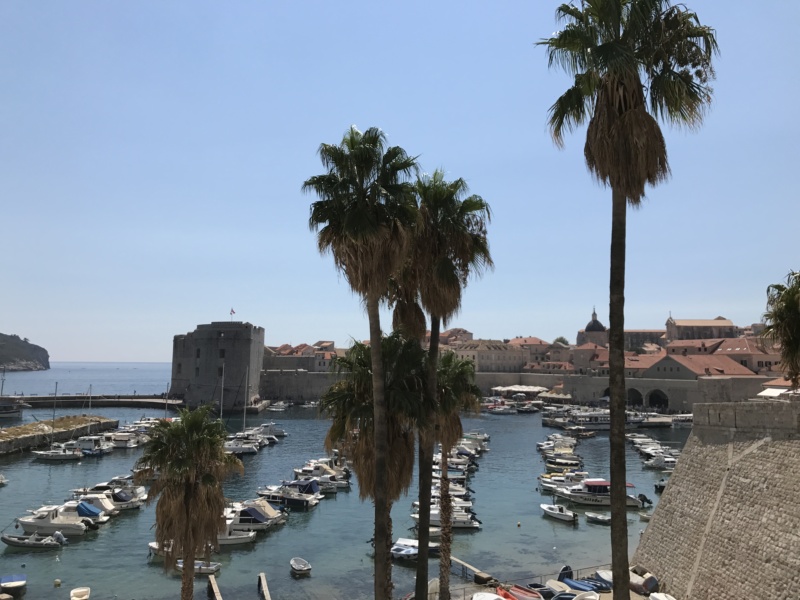 Pile Gate This is the main entrance to the old city of Dubrovnik and it's impressive to see as it shows the thickness of the of the city walls. Accessed from a Pedestrian Bridge from outside the old town. A drop off point for busses is just outside then step into a medieval world.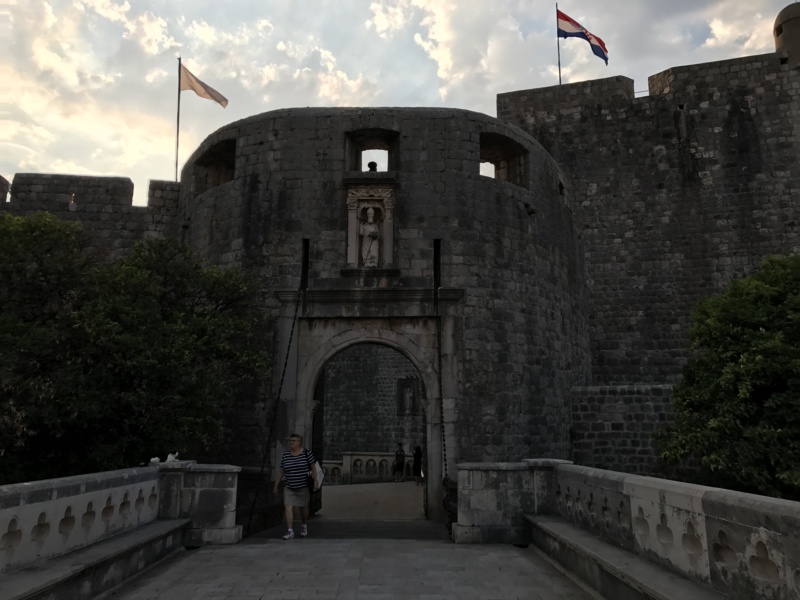 We called in to Buza bar I had seen on Pinterest, there are signs for 'cold drinks with a beautiful view'. Follow the signs and go through the gate to the outside of the city walls down to Buza. The bar is cut into the cliff and it didn't disappoint. The view from this bar was amazing and drinks were indeed cold although a bit pricey (42Kuna for a 330ml bottle of local beer) but when you go to a place like this you know you're going to be paying a premium for the views.

Onophrian Fountain is one of Dubrovnik's most famous landmarks. It was built in 14c from a well that was 12km away.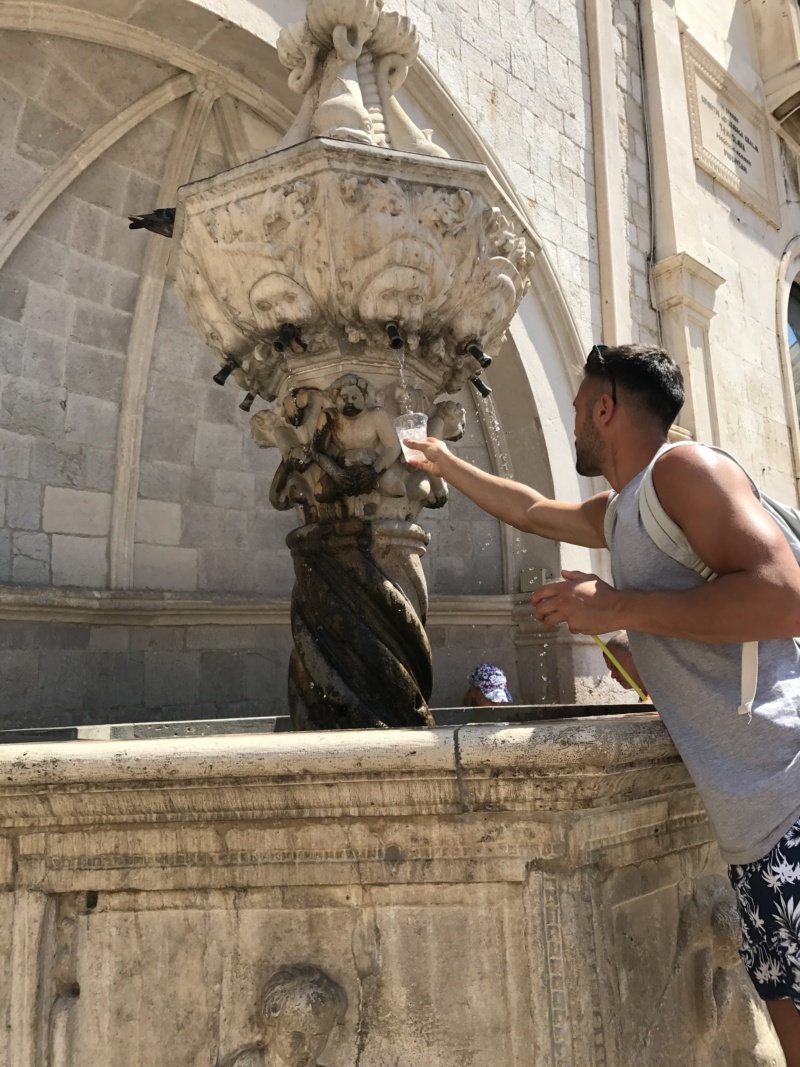 Rector's Palace is a beautiful building, built in the 15c the the elected rector who governed Dubrovnik. Now a museum open to the public to see the private Chambers, halls, offices and dungeon.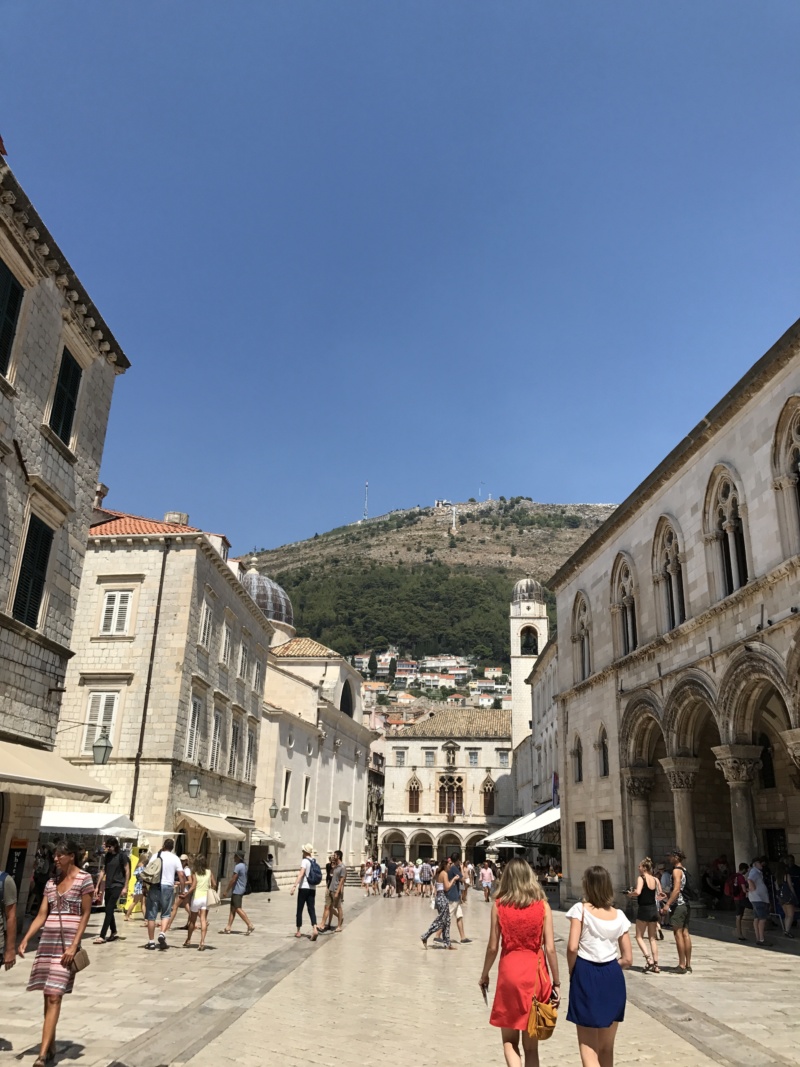 Lunch break
We enjoyed lunch at Bistro Revelin, we had a fantastic meal and local wine with the perfect view over the harbour of the old town. Meal and wine each 274Kuna (£37). I would recommend if in the city the view was fantastic and the wine even better.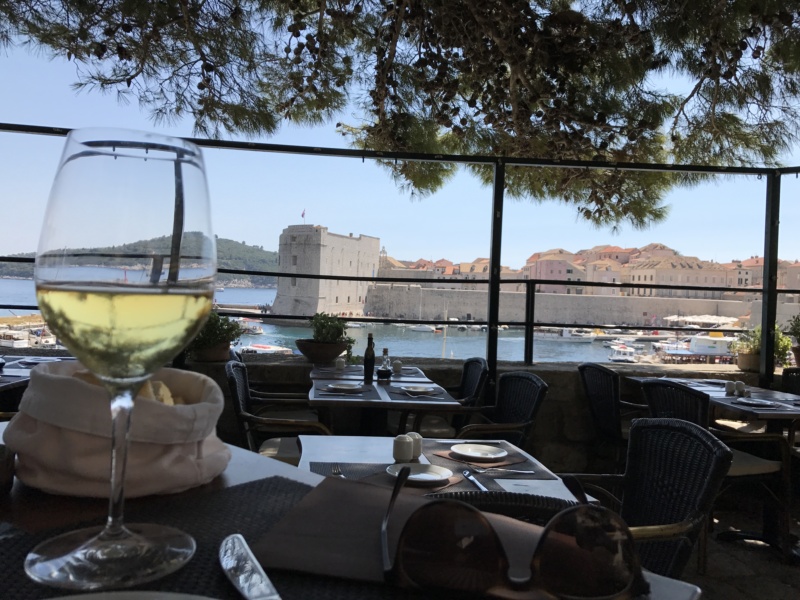 Church of Saint Blaise is dedicated to the patron saint of the city. The interior notable for its marble altars and silver statue of St Blaise.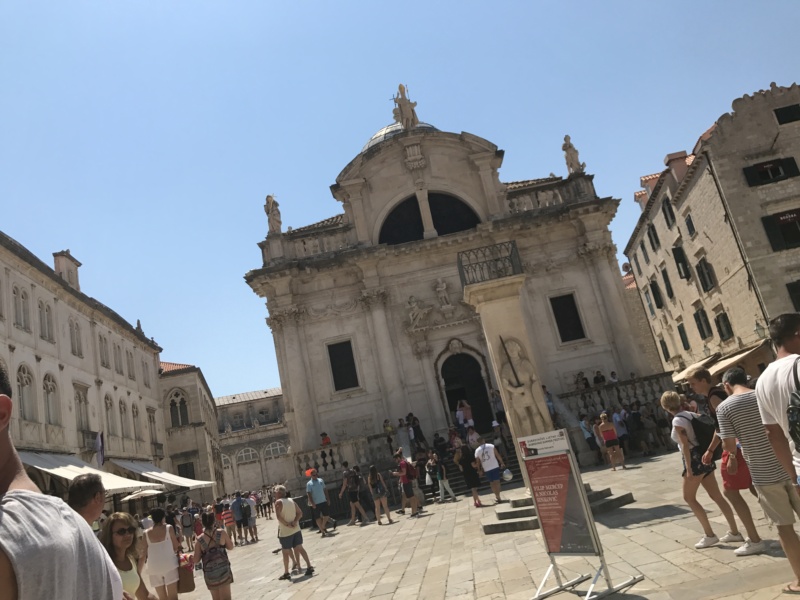 One of my favourite streets in the old town was Prijeko street a stepped lantern street adjacent to the main street in the old town. Although always busy it is kept clean. It is lined with restaurants with people sat out, shops and places to drink.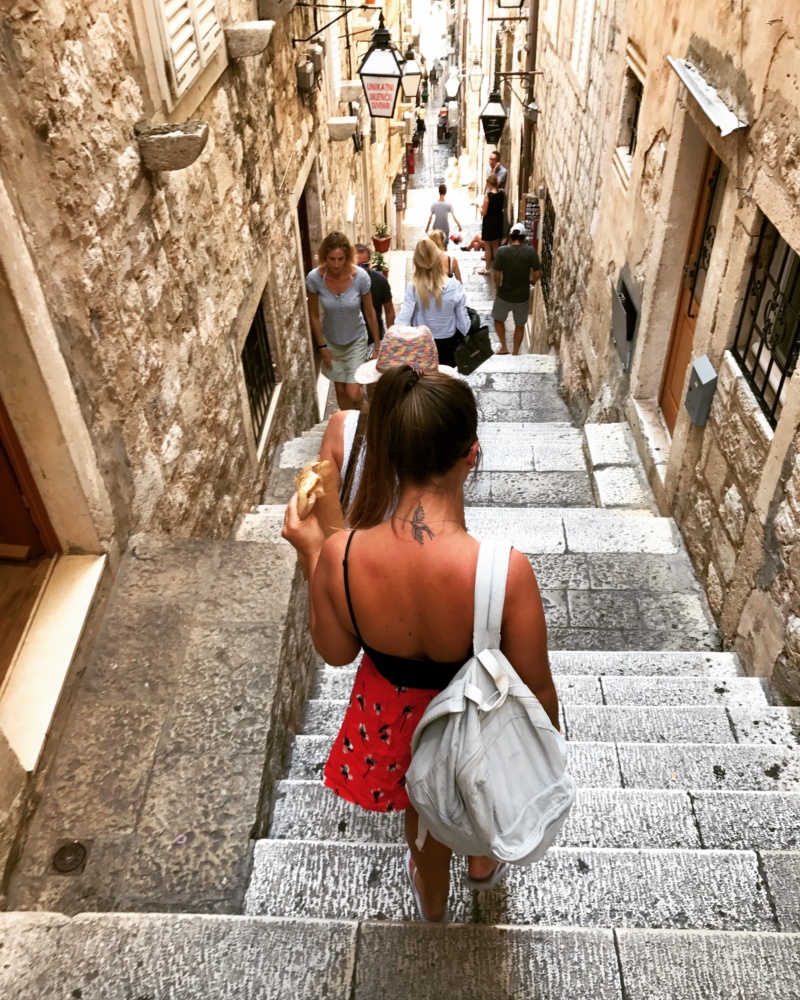 Located close to the old town there is Dubrovnik's Cable Car that takes you to the top of mount SRD. Tickets can be bought from vendors in the old town to avoid queues or the cable car its self. Tickets cost 140kuna (about £20) each for a round trip, it is accessible by foot but in the summer heat we chose to pay.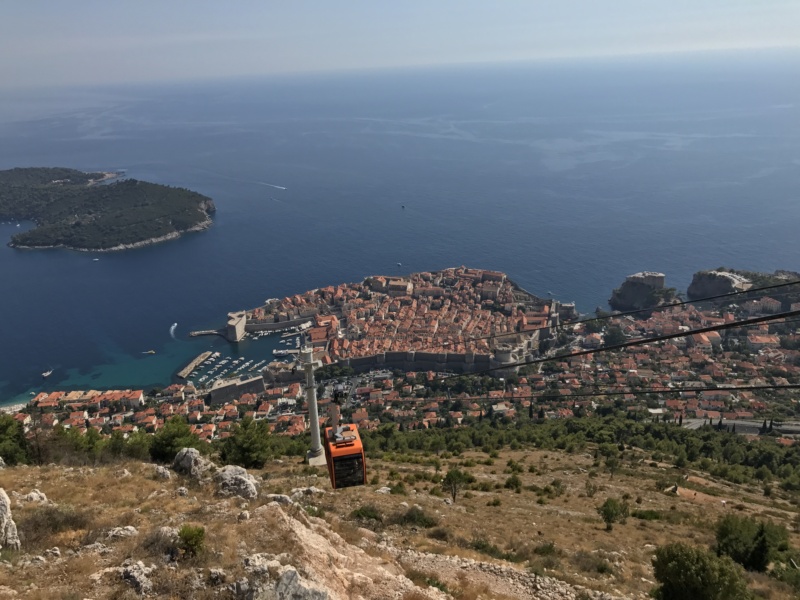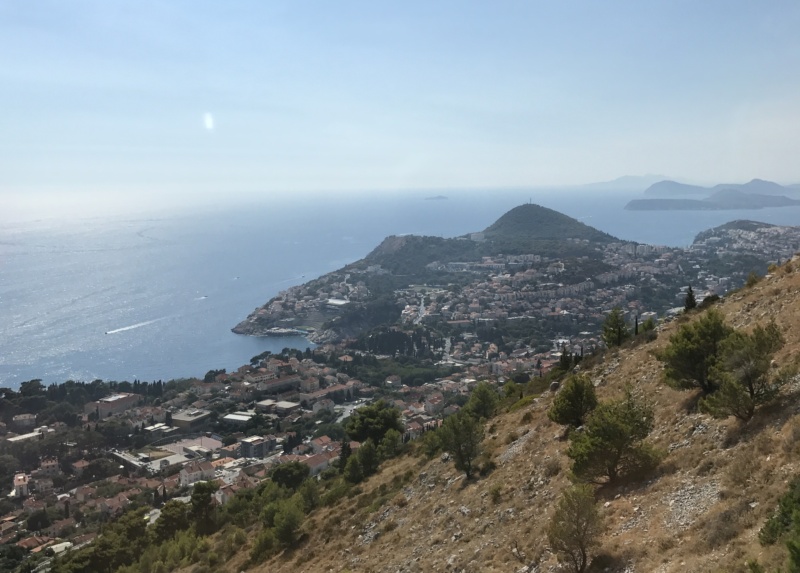 The car takes about 4 minutes to get to the top and the view on the way up just gets better. The view from the top is spectacular of the old town, neighbouring islands. The Panorama Restaurant is at the top is a lovely spot for a drink, lunch or a sunset dinner the view comes with a price.
My second favourite thing I did in Dubrovnik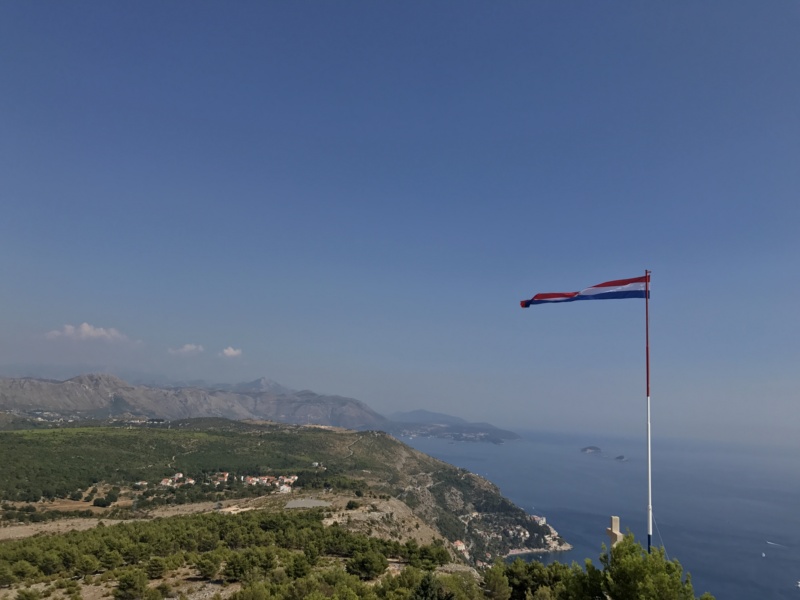 Dubrovnik by night..
That night we had diner at the Pup Tavern discovered on a side street in the Old Town. Enjoying more local wine and fantastic food sesame chicken, peanut prawns, sea bass and grilled squid set us back 520kuna (£70) not cheap.
Strolling our evening meal off waling through the old town before stopping for beers in the harbour.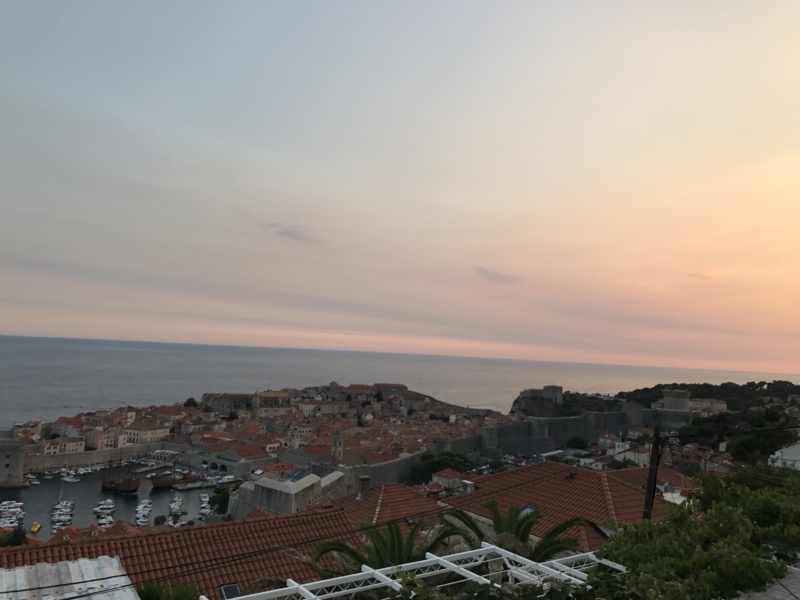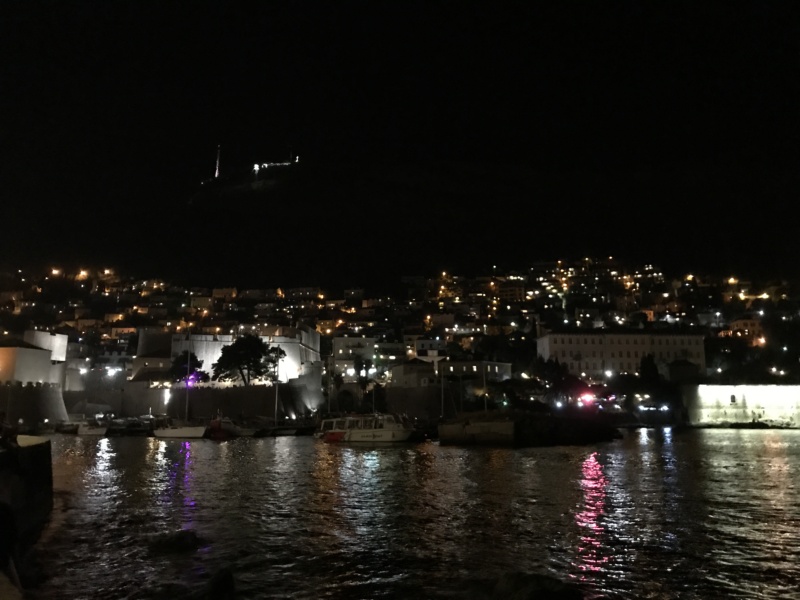 Day 2 – Dubrovnik, City Wall Strolling and Beaching
Getting up bright and early as advised by a couple of my friends who had already been to Dubrovnik and walked the walls of the city. Either get up early or go at sunset in the summer months as the walls can get hot and often not much breeze.
The walls are a must do when in Dubrovnik.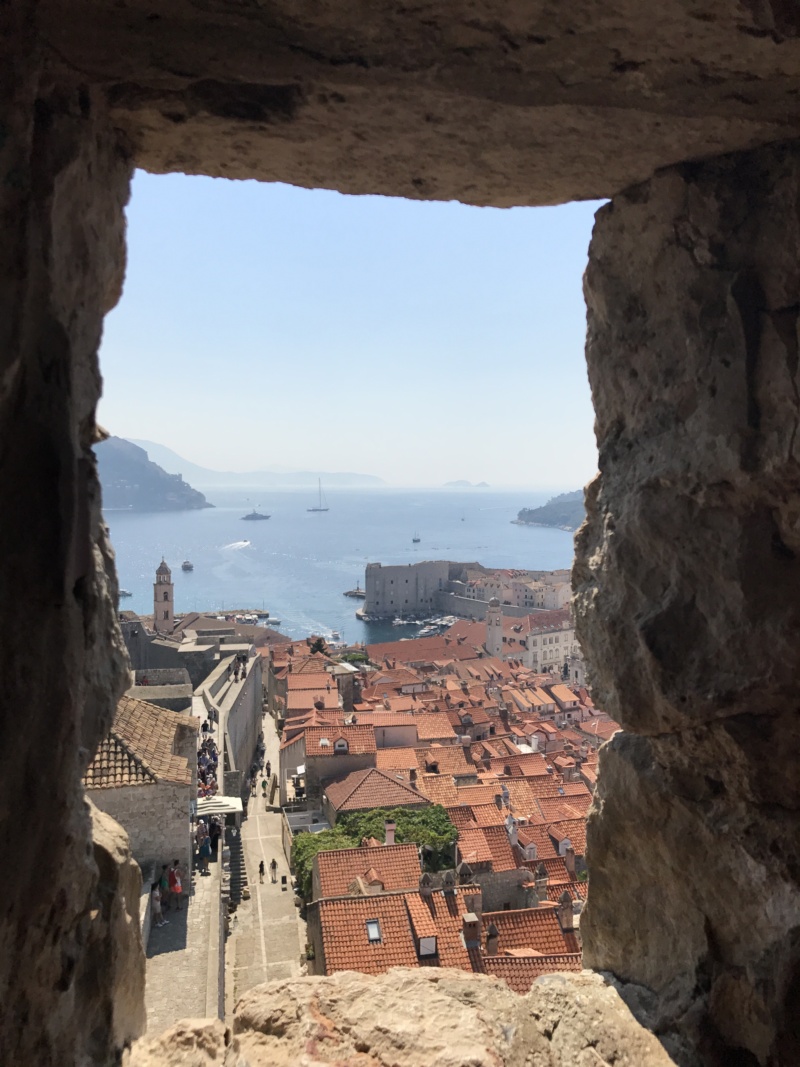 Tickets for the city walls cost 150 Kuna (approximately £20). Keep ticket with you as there are a number of ticket checks along the way.
-Also it will give you free entry to Fort Lovrijenac (normally 50 Kuna) but only up to the next day.
There are a number of entrances/exits up to the City Walls – Pile Gate, the Ploče Gate and the Maritime Museum. The Pile Gate entrance tends to be busiest. We entered from the Ploče Gate as it gets the steepest climbs out of the way first. Remember where you entered if you want to do the entire circuit.

There are a series of paths, uphill and downhill steps leading you around the City Walls (approx 2km) with incredible views across the city. From various vantage points of the Adriatic Sea, Old Town (outside and within the City walls).
The views across the city are spectacular and one of my favourite things we did in the city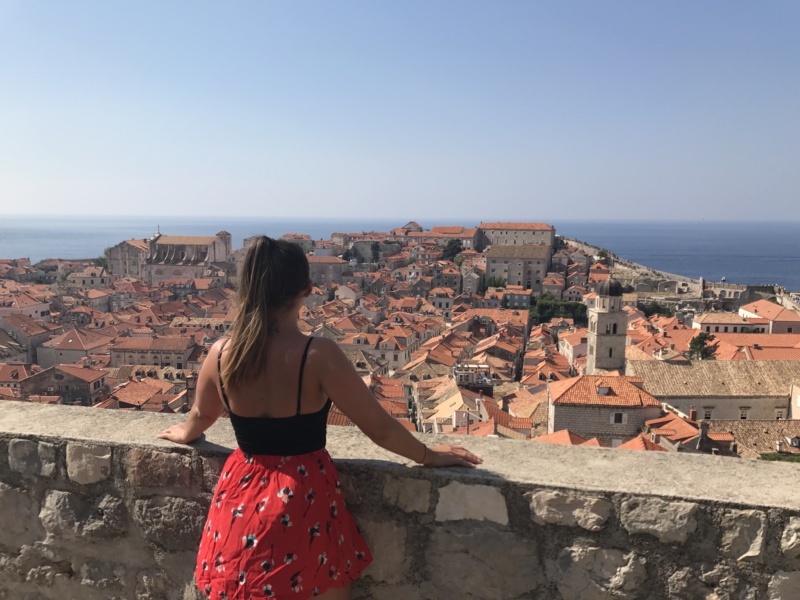 Fort Lovrijenac can also be seen from the city walls or go for the climb up the fort rewards with amazing views over the old town, mountains and the sea. ( if you do this first keep the ticket for a discount on the city walls). The Little Church of St. Nicholas (Crkva sv. Nikole) can be seen towards the end of our city wall walk we ran into this beautiful church that stood out with its artistic and unique shape.
Once you enter you can not leave and re-enter so either start early or before dinner. You are exposed to the elements so consider a hat/ umbrella and water if on a budget. There is access to two toilets, which you had to pay for. One or two drinks/icecreams/ snack spots.
Not really suitable for pushchairs/ strollers – I saw some parents struggling to carry down very steep/ narrow steps. The ground in places is uneven.
There are plenty of resting spots so by all means bring along your lunch and watch the world go by from above.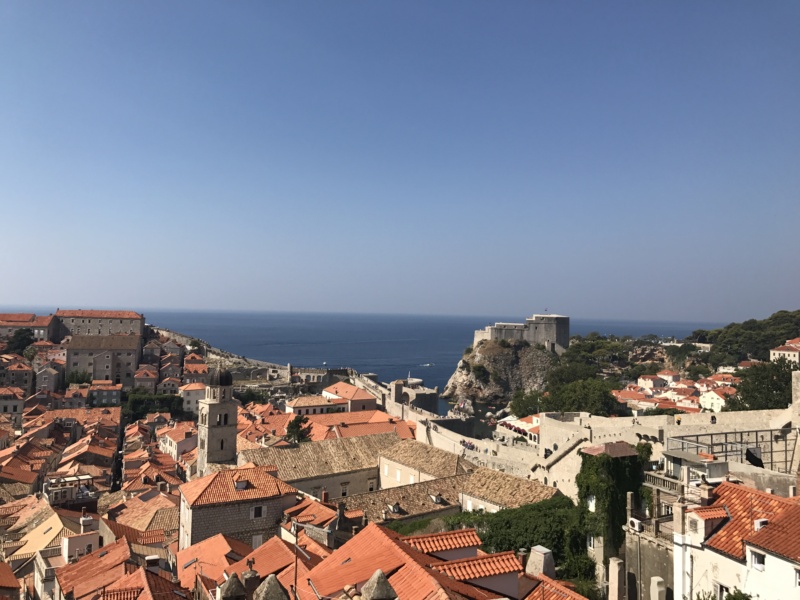 Time to relax..
After a busy couple of hours on the walls early on, we had decided a beach day was in order so to enjoy the relaxing side of Dubrovnik. George who had been to Dubrovnik previously had been to a lovely each which was easily accessible by bus. En route booking our next bus at the bus station to Split for 125kuna (£17)each before heading to Lopad, both local busses cost 15kuna (£2).
Arriving at Lapad Beach
Lapad is an area 20 minutes bus ride outside the Old Town (no 6 bus) with a brand new beach area (still being developed) and a pedestrianised strip of restaurants, cinema and supermarkets. Set in a natural and beautiful bay its entirely aimed at the tourist and a bit of an antidote to the Old Town.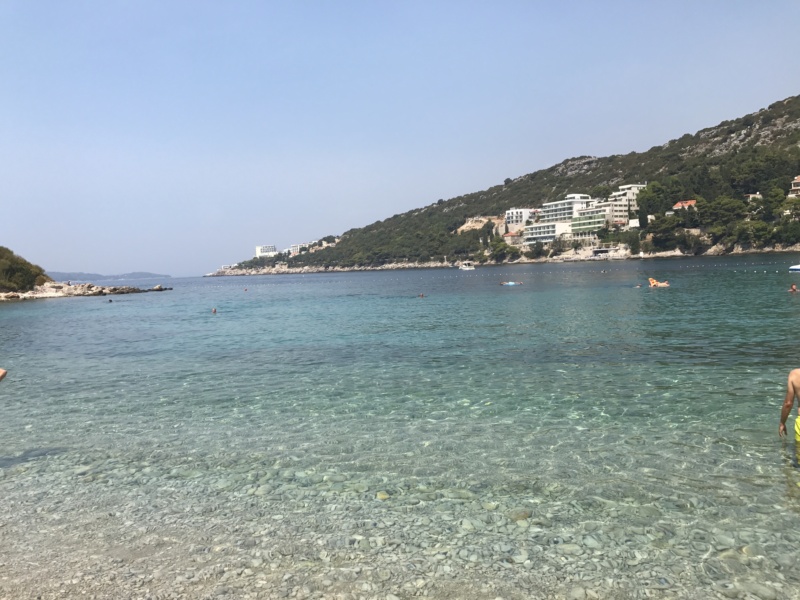 The beach is grey pebbled, easy to get to and not too crowded. The sun beds are very expensive 140kn per person (£20) per day!! we gave those a miss and dropped our towels on the stones, many people used yoga mats or something similar to make it more comfortable. Since we were only there for a few hours it didn't matter so much to us. Bring beach shoes as the walk into the sea without looked painful (for those who didn't have them). Water was crystal clear and pristine.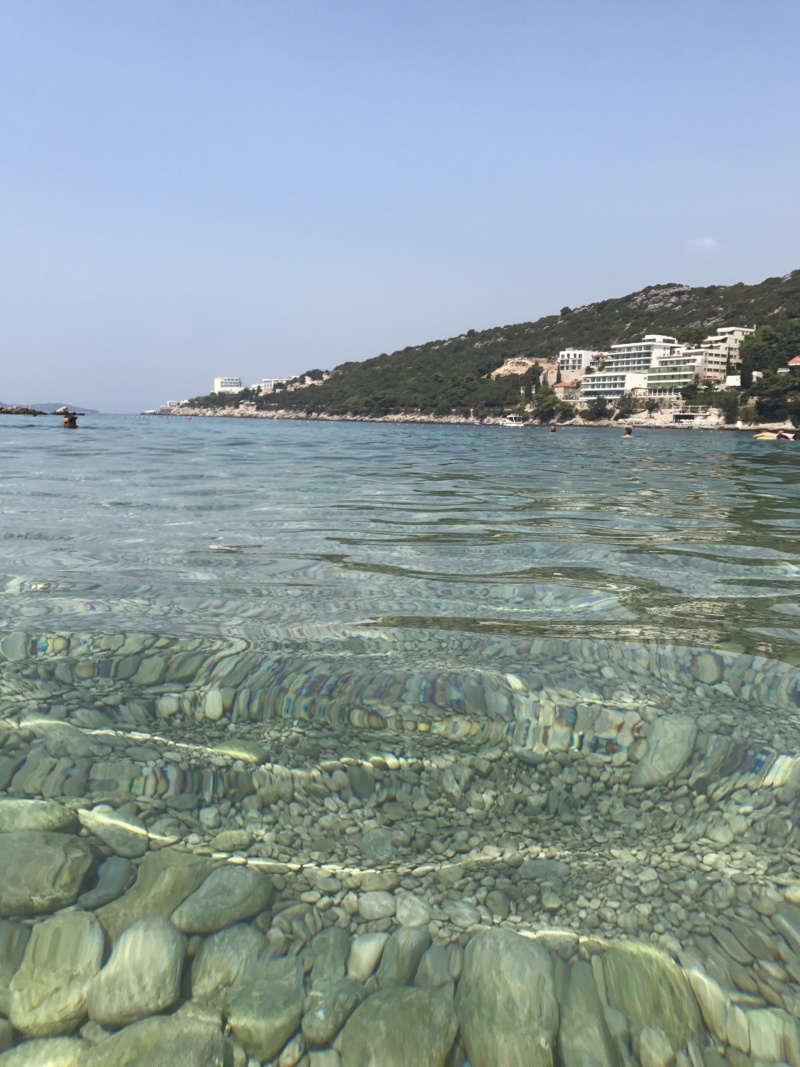 Making the beach a tad more fun were a couple of inflatable aqua parks in the bay and a diving platform. Good for kids from 6 upwards and enjoyed by adults and teenagers.
After a few hours of relaxing on the beach we decided to give Cave Bar More a go, located in the Hotel More. Drinks are more expensive but in my opinion worth it, a beer an milkshake 60kuna /a beer and Mojito 100k (£13). The perfect spot to watch the sunset.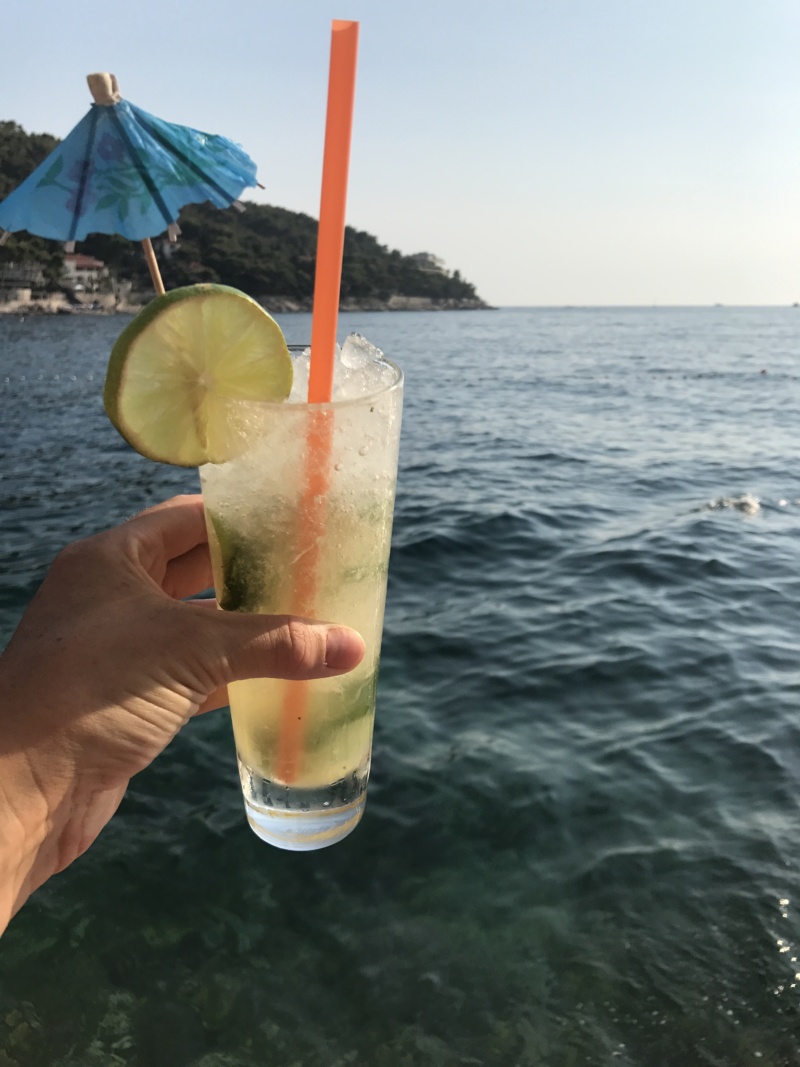 We enjoyed a cheaper meal in the lopad area compared to the old town, just a pizza each plus and beer and ice tea 214kuna (£28) still not quiet cheap but equally yummy.
The bus back to the old town runs until 2am for 15kuna.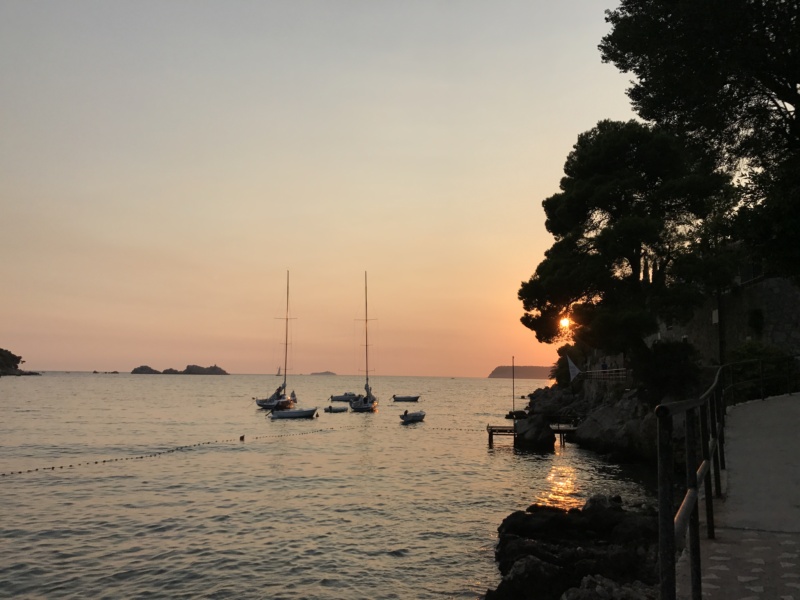 Time for our last night in the city…
Once ready strolling round theold town we had a walk around the harbour to porporela lighthouse to the old harbour. Taking in all the old town at night before stopping for a few drinks around the rectors palace. bars around this area are reasonably priced compared to other areas of the city.
Thoughts on Dubrovnik
Dubrovnik was so picturesque, there are so man things to see and do. Dubrovnik is not cheap so expect London prices for lots of places around the old town and activities. One you put that aside there is much to explore. Whether game of thrones sights, or island hopping and discovering Dubrovnik histories.

---
Keep your eyes peeled for the next post of the series – Split, Croatia for island hopping, more old town and much more.
---
Thankyou for reading
Bethan
xox