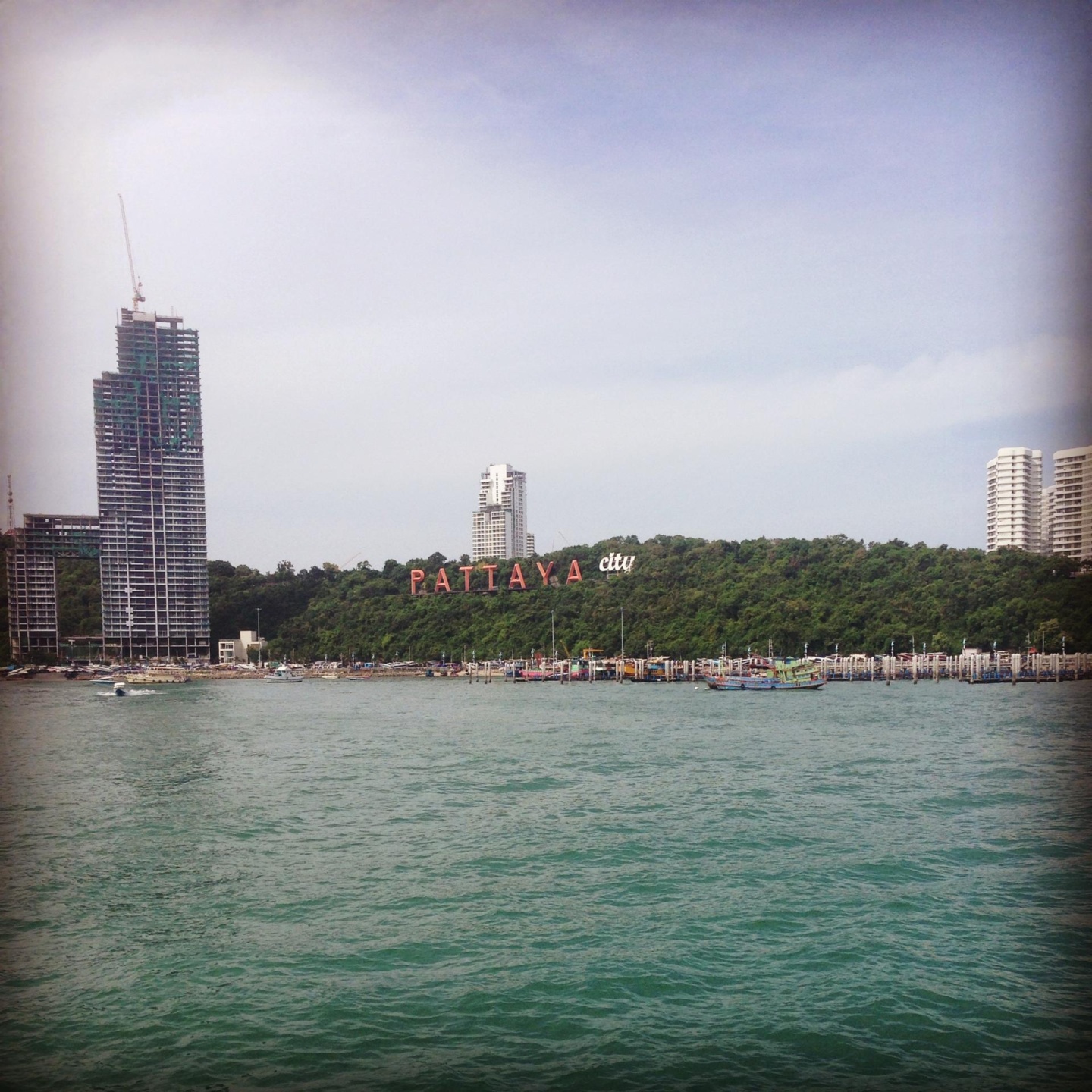 Pattaya City is an a very diverse city. It's seen as a luxurious beach destination, it has lots to offer it's tourists. Pattaya has a previous reputation but is currently setting out to change that. It has many luxury resorts, shopping malls, adventure activities and much more to keep you busy.
By day Pattaya City is a beach destination an oasis of natural beauty to night where the city gets rowdy the sun sets.
About Pattaya City
Pattaya is a city on Thailand's eastern Gulf coast known for its beaches. Located 1.5hours from the capital Bangkok. It was once a quiet fishing village as recently as the 1960s when it shot to fame. It is now lined with resort hotels, high-rise condos, shopping malls, cabaret bars and 24-hour clubs.
According the lonely planet: The city's reputation as a sex capital is well deserved, with hundreds of beer bars, go-go clubs and massage parlours. But Pattaya does perennially try to lose its sex tag and many of its 10 million annual visitors instead come for the mega shopping centres and amenities. Pattaya is also home to a growing number of cultural and action-packed attractions and international restaurants.

Read more: Here
Currency
Thailand's currency is Thai baht
GBP 1.00 = 43.65 THB
EUR 1.00 = 37.53 THB
USD 1.00 = 35.01 THB
Access to ATM's and cash points around the city is easy they are readily available. There is an international each time getting money out.
*Tip – I tend get out more and therefore use it less and get less charges.
Things to do:
Like I said before, there is lots to do in the City of Pattaya. Below are just a few things from my trip that I really enjoyed doing whilst here. I often like a mix of both relaxing and exploring. It gives for more of a happy medium, and means you are not totally exhausted when you return home. (there is more coming up in my next post).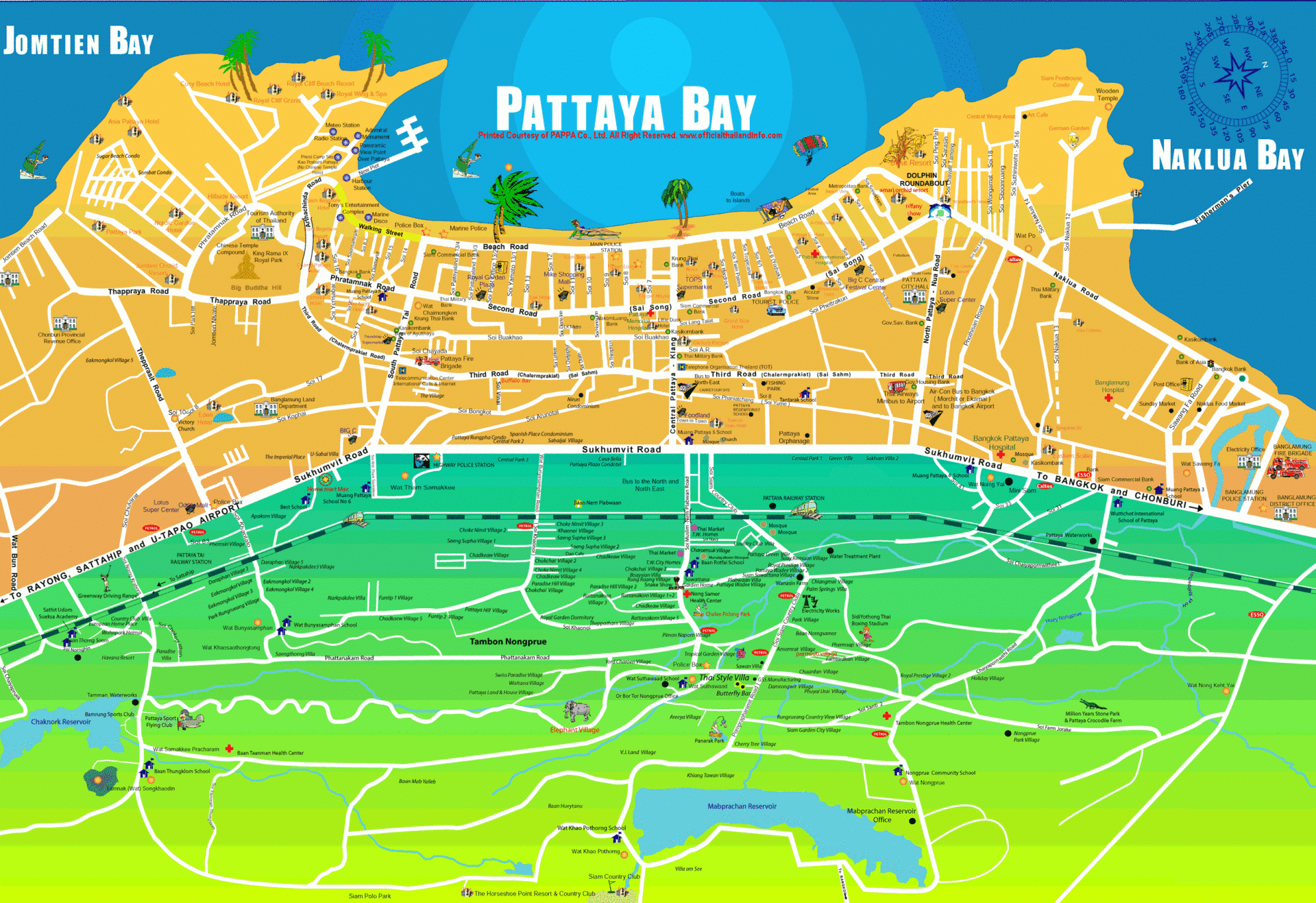 Visit the nearby hillside Big Budda, Wat Phra Yai Temple features an 18m-tall golden Buddha. The area also features several designer golf courses dotted around (if golf is your thing?), with some excellent views of Pattaya Bay. A highly recommended visit for sunset lovers, watching the sun go down over the bay is not to be missed. Make sure you dress appropriately for temples.
Price: Free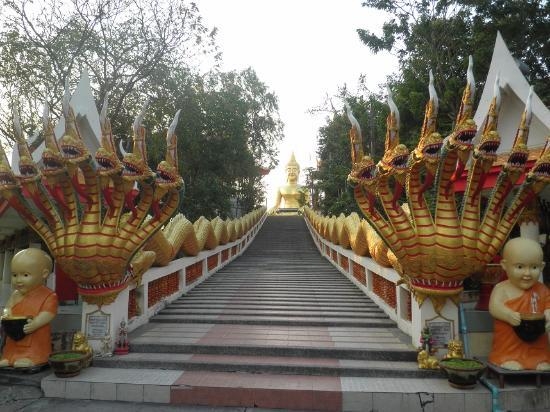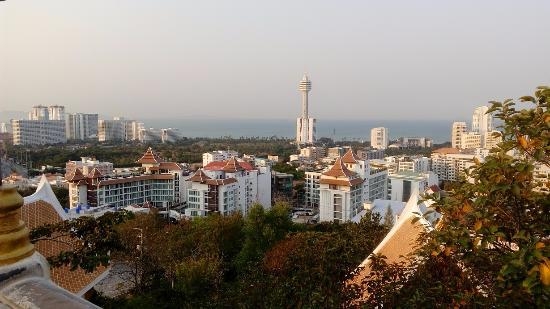 Read more about this in Part 1 of our trip
Pattaya Floating markets are also close by the city, and are easy to get to in a local tuk tuk. It is a great place to pick up some local made souvenirs and sample local foods. It is great for a morning or afternoon, we went whilst it was cloudy one afternoon exploring all the stores. Spend between 2-4 hours here.
Price: 200Baht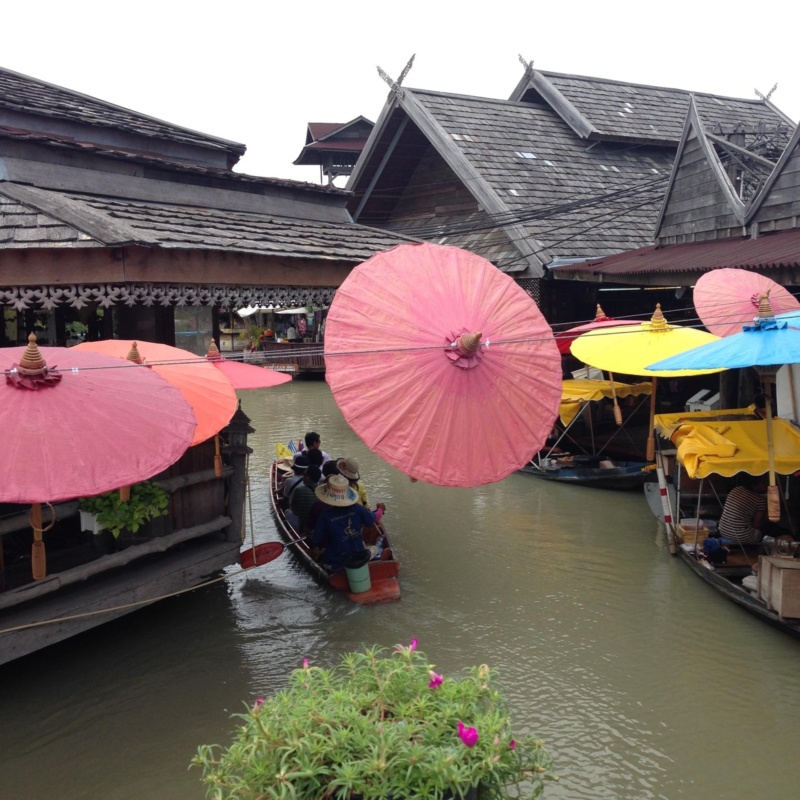 Read about our time here in Part 2
Visit Jomtien Beach it lies about 2km south of Pattaya Beach, a long, straight 6km stretch of sandy coastline that is a lot less chaotic and crowded than Pattaya. The water here is much cleaner and the water is filled with less junk than Pattaya's seems to be. It is also a good destination to swim or relax.
Price: Free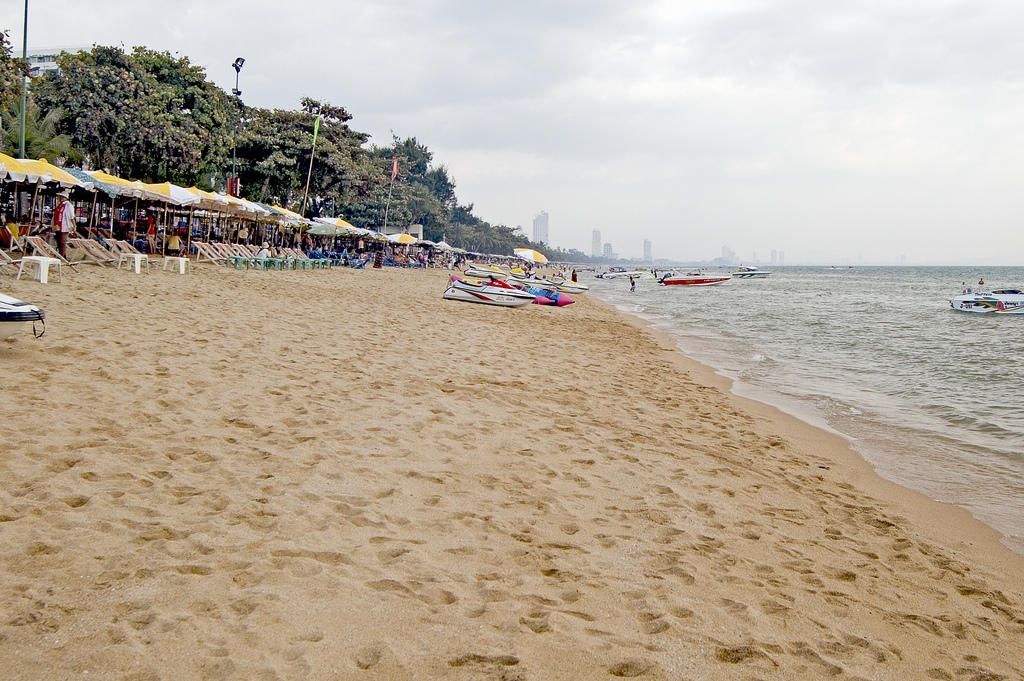 Or take a trip to neighbouring islands Koh Larn (Coral Island), Koh Krok, Koh Sak, Koh Phai and Koh Si Chang. The perfect was to enjoy city life in Pattaya and enjoy island bliss on one of Pattayas's to either stay overnight or just for the day. The sand is white and the waters are cleared exactly what you imagine from Thai beaches. Highly recommended it was one of the highlights of my trip.
Price: 20Baht (Ferry to Koh Larn)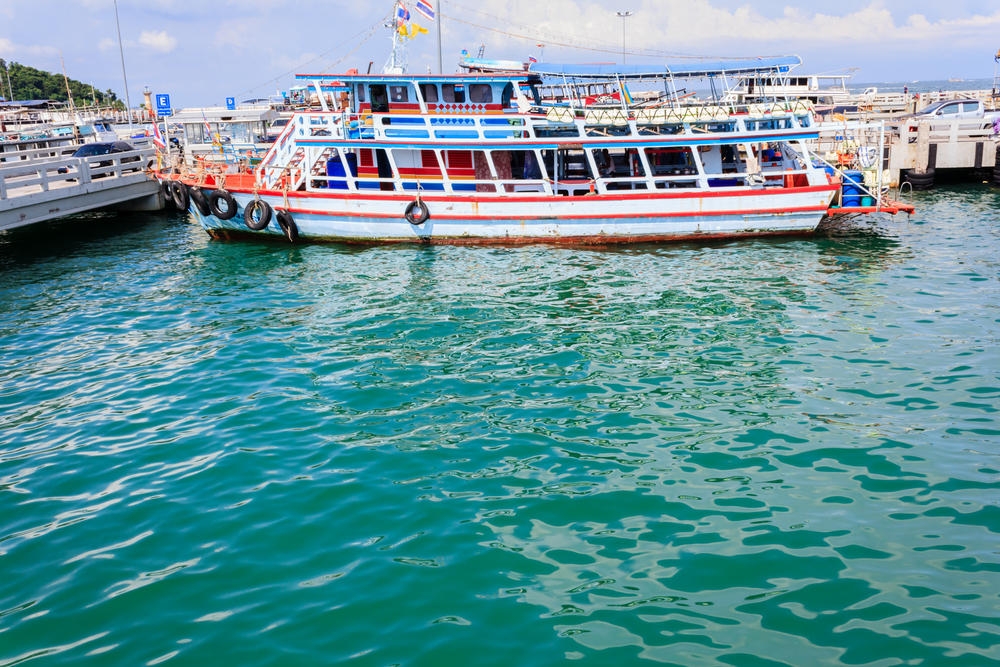 Read more about this in Part 2 of our trip
Visit many of the Markets around the city the more local the better for the best deals and more authentic experience. There are lots to choose from, in my opinion the more rural the better. To name a couple – Pattaya night Market in south Pattaya, Central Festival, Beach road for brands (there is a market on the lower floors). Keep your eyes peeled around the city there are many small markets or we found a couple whilst wandering.
Price: Free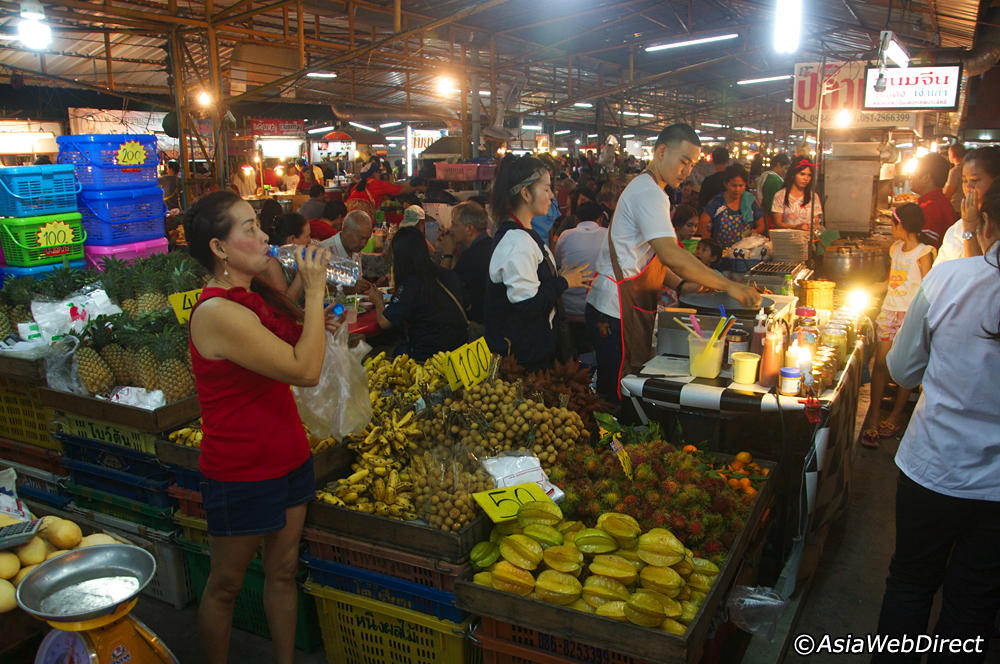 Watch Thai boxing in the city – better known as Muay Thai. Thailand's national sport. There is the option of having a session in a local gym or watching a show on the walking street.
Visit the Sanctuary of truth – is a twenty year old wood carved structure set on a cliff. The building its self is covered in intricate hand carvings into the wood is very impressive. The whole structure is a sight to behold (and could be seen from our hotel).
Price: 500Baht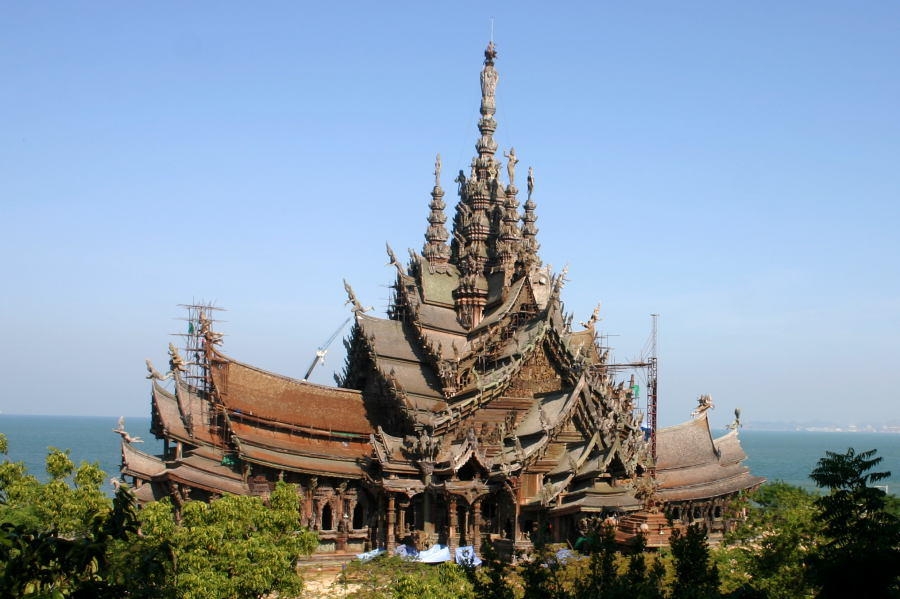 Where to stay
The hotel we booked was then known as Centara Grand Modus, Pattaya… it is now known as Modus Pattaya Resort.
It was such a lovely hotel it was a the perfect bit of peace in a big city. Our five star retreat after a long day of exploring.
Read more my review Here.
Rooms rates from: £69
There are many other luxury, or budget accommodations something to unit every budget. I like to book my hotels with booking.com if not booked as a package.
Amari Garden Pattaya – located at the beginning of the beach road which means away from the chaos of pattaya but close enough to get there for a drink at night.
Room Rate from: £85
Dusit Thani Pattaya – The Northern end of Pattaya Beach and has beautiful aspects from the sea view rooms and the pool affords uninterrupted views across the bay.

Room rates from: £85
Siam Bayshore – located at the bottom of "walking street". A very beautiful resort style hotel with two swimming pools. Great access to Bali Hai Pier and jomtien Beach.

Room rates from: £66
Getting around
It is really to get around Pattaya read a lots of option for if you do not want to walk.
Jump on the back of a motorbike taxi the quickest way to travel around the town but may be less safe than other types of transport. They are less expensive than a Songtaew charter. There are stations around the city and staff identified by wearing t-shirts or coloured bibs. 30-40baht to inner town.
Catch a Songtaew (literally means two rows) or baht bus which we did initially collar and pay for it to take us somewhere (not the best way). They drive a route around the city and you can just jump on and pay 20baht per person at the end best for short and long journeys and our preferred method of transport.
Local bus– There are 3 routes around the city but they are not as regular as Songtaew and cover the main streets of Pattaya, Naklua and Jomtien. They are in 3 colours, green, red and yellow. The bus stops are also coded with colours and numbers for passengers to know where to board and disembark. All routes start from Big C supermarket. One-trip fare is around 20 Baht.
Motorbike or car rental – 150 – 200 Baht for a short time rental for a bike and between 500-1500baht for a older-newer car models.
Taxi's – Pattaya itself does not have local meter taxi but there are some travelling from Bangkok to bring their customers to Pattaya. It is possible to flag down the available one. Are better for more for out of town destinations.
Hire a bike – these you are able to pick up at most motorbike shops it is cheaper and easier.
---
…Stay tuned for my next post on what we did though out our stay in Thailand this second time around exploring Pattaya.
Part 1 – Exploring the city, visiting temples and getting the feel for Pattaya
Part 2 – involves island hopping, floating markets and a night away on an island
---
Thank you for reading
Bethan
xox