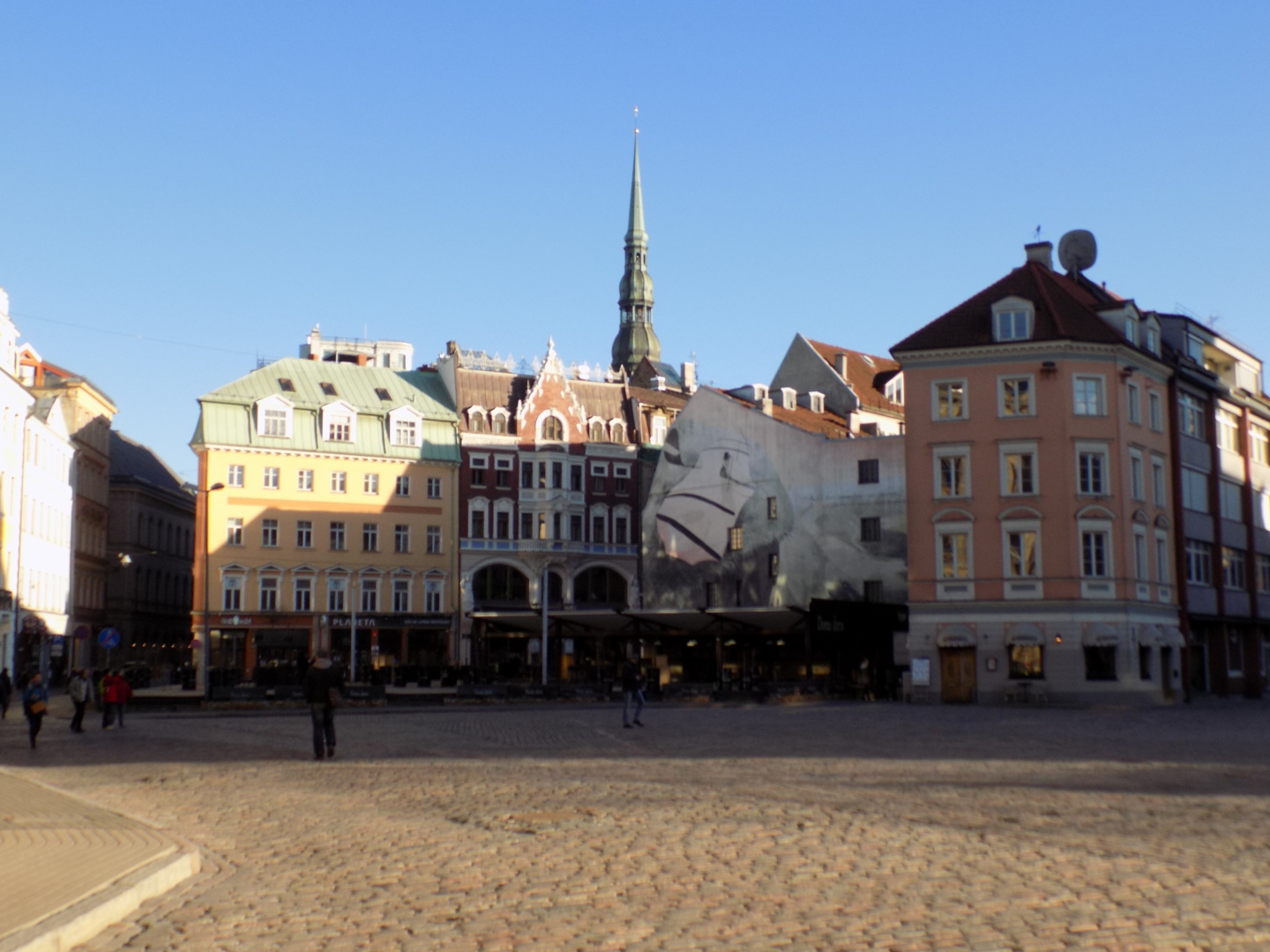 We had a great first day in Riga (Read:
Part one
) exploring the beautiful cobbled streets of this colourful Latvian city. Or is you want something foodie check out my
Best Eats in Riga
.
Day Two – Means More Adventure
After a great sleep and breakfast at our lovely hotel – Astor hotel Riga. We set out to see more of the city. Starting smack bang next to our hotel Esplanade Park a little park on the outskirts of the old town. It's filled with statues of the writer Rainis and the Latvian army's first commander-in-chief, Oskars Kalpaks. Its lawns and paths are flanked by the Orthodox Cathedral, the Latvian Art Academy and the National Art Museum.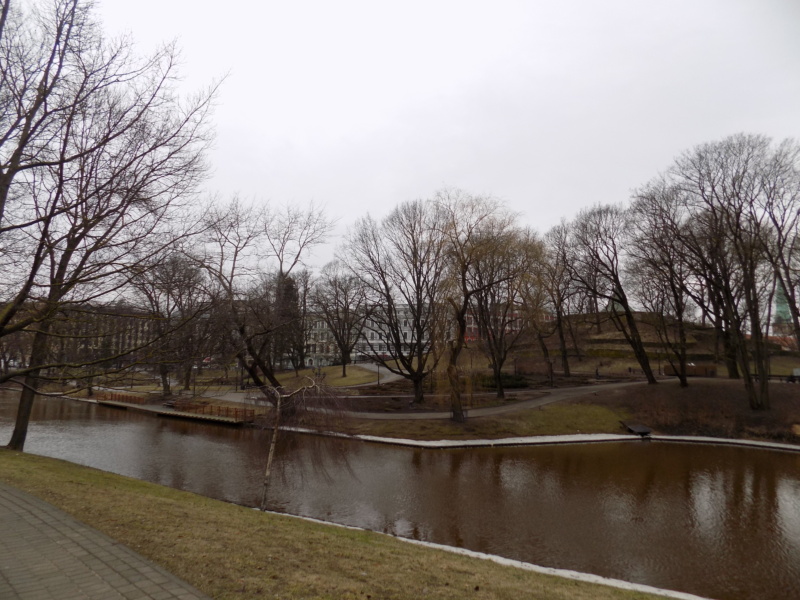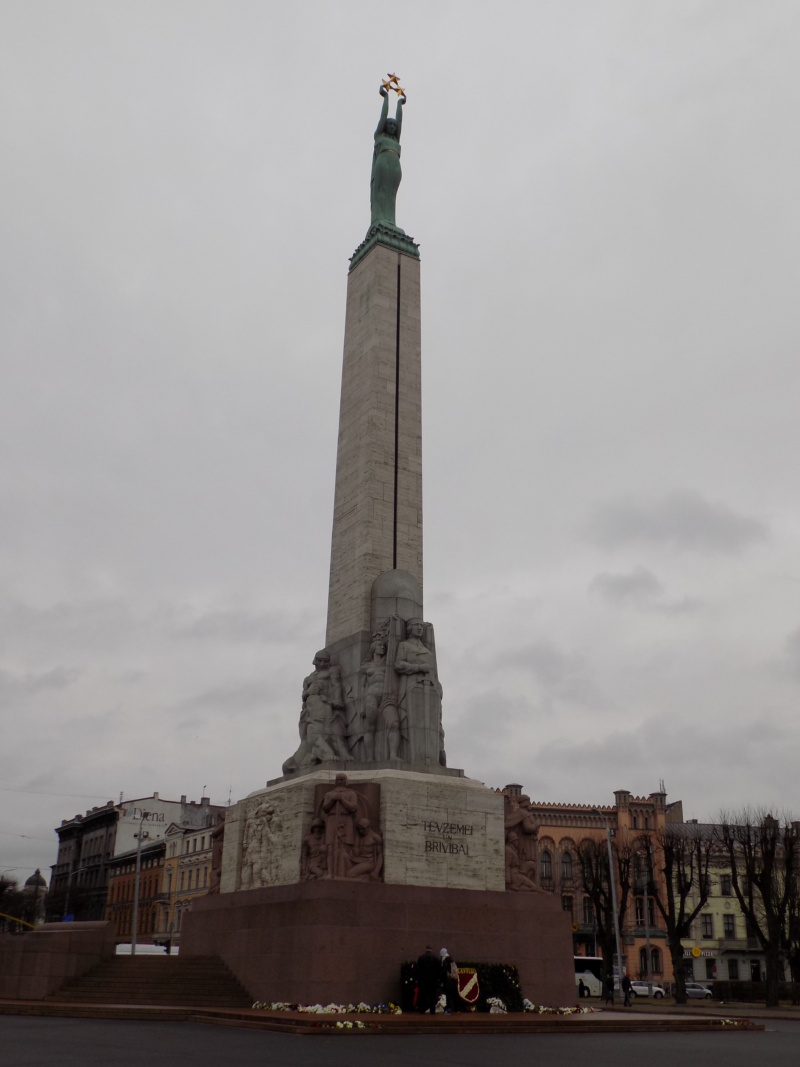 From here see the Freedom Monument it honors soldiers killed during the Latvian War of Independence (1918–1920). We ventured over the other side of the park into the Central district of Riga. The buildings are on a larger scale here and less colourful with the offering of modern shops both high street and high end.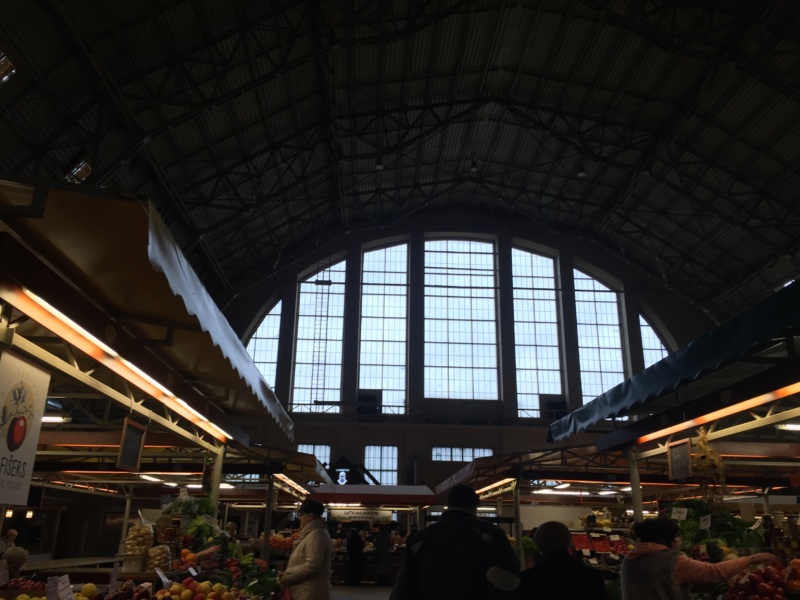 Next we walked down to Central Market is Europe's largest market and bazaar in Riga, Latvia. It is one of the most notable structures from 20th century in Latvia. Included in UNESCO World Heritage Site list together with Old Riga in 1998.
Here you can shop like the locals, pick up textiles, food and souvenirs.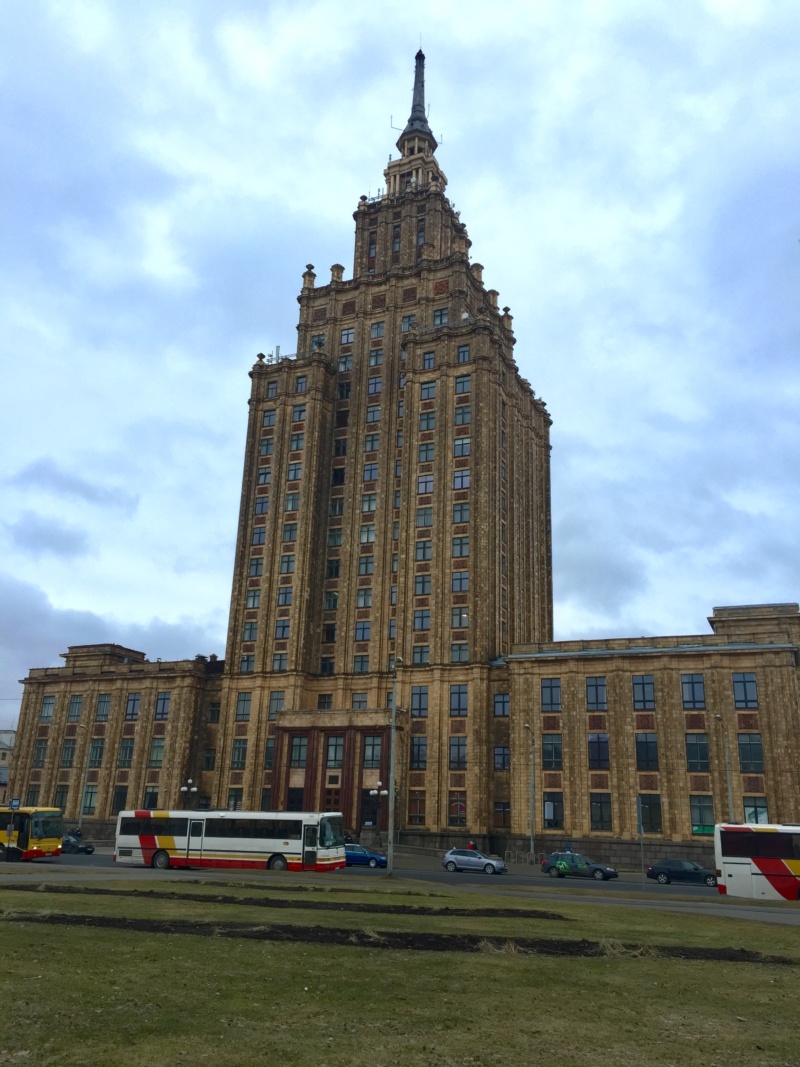 Wandering on further we walked to the Moscow District we wandered around and saw the Impressive Academy of Sciences (Zinātņu Akadēmija). Admittedly we didnt see much else as it began to rain and we set off back to the old town for shelter as we seemed a bit lost on an empty street in this district. Note to self must research this better.
On to the best bit..
We stopped at BakeBerry for a mid morning treat. Undoubtably the best idea we ever had with a pot of tea and a raspberry macaron plus free wifi we hid out until the rain stopped. It did not stop for a while so close by there were some shops where we browsed in to keep dry.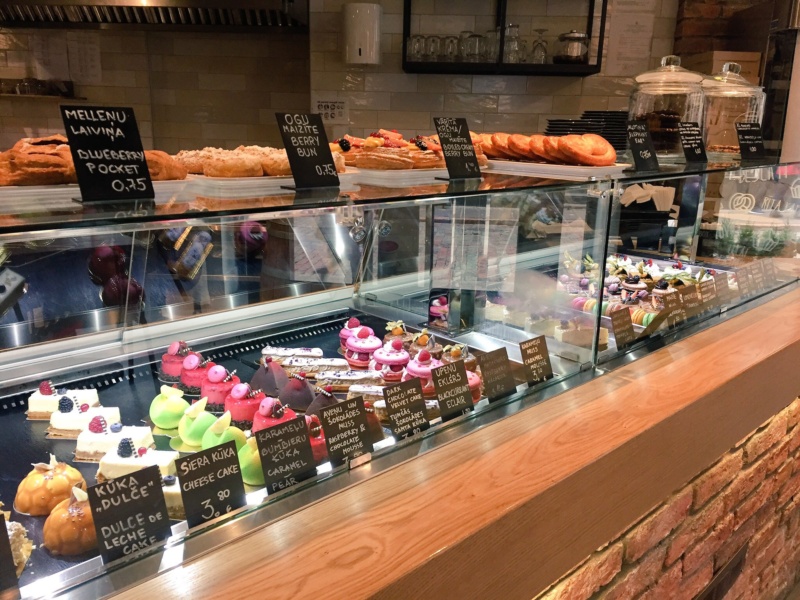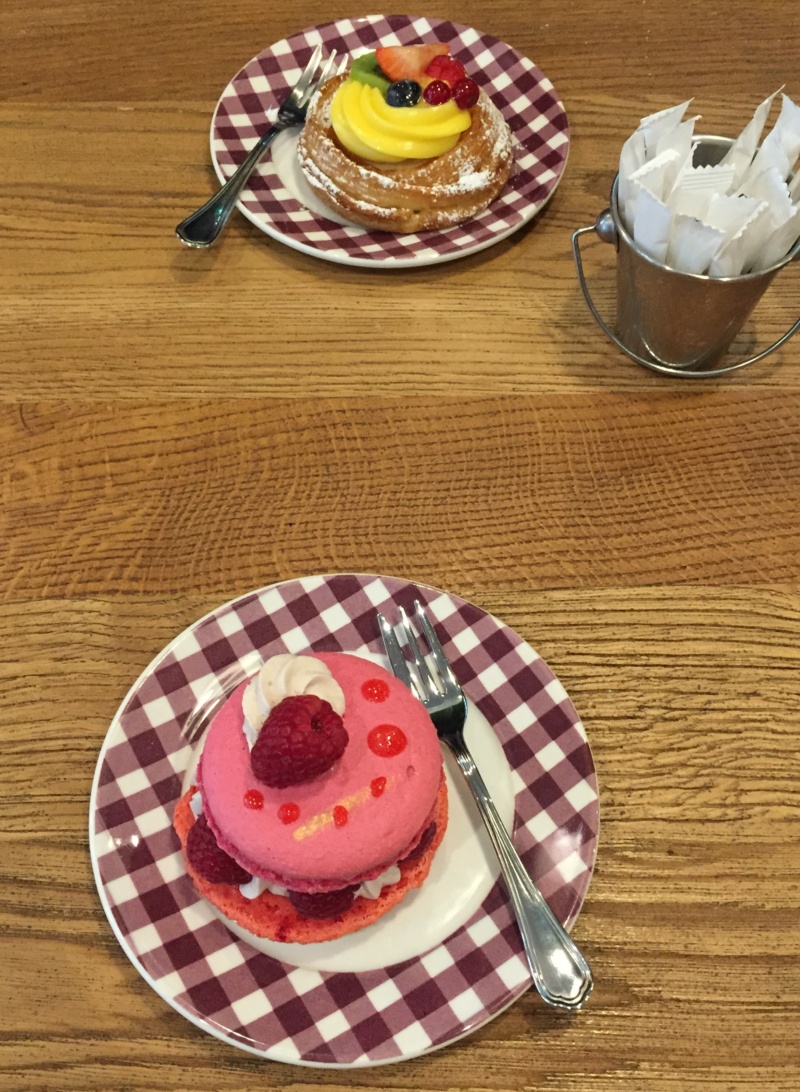 When it had stopped raining we went to see St Peters church – First mentioned in ancient chronicles in 1209, St. Peter's was Catholic until 1523, when it turned Lutheran. Its wooden tower, the highest in Europe at that time. The church did not have the best luck and has been destroyed several times.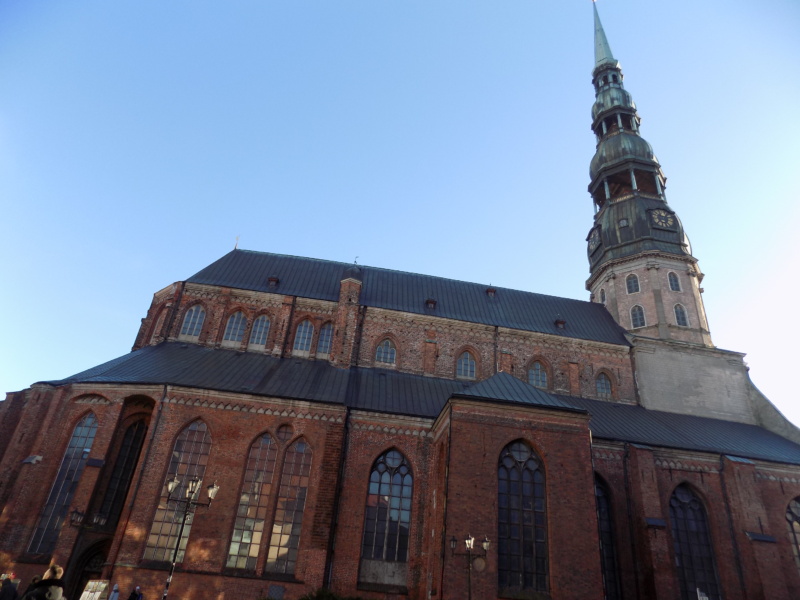 We paid 9Euros to get the lift to the top the the viewing platform. It was SO windy up there but we managed to take some beautiful photos of the old town. Many photos of Riga I had seen prior to my visit had been taken from this very spot. It was very picturesque and I would urge you to do it just for the view of the whole city if you get chance.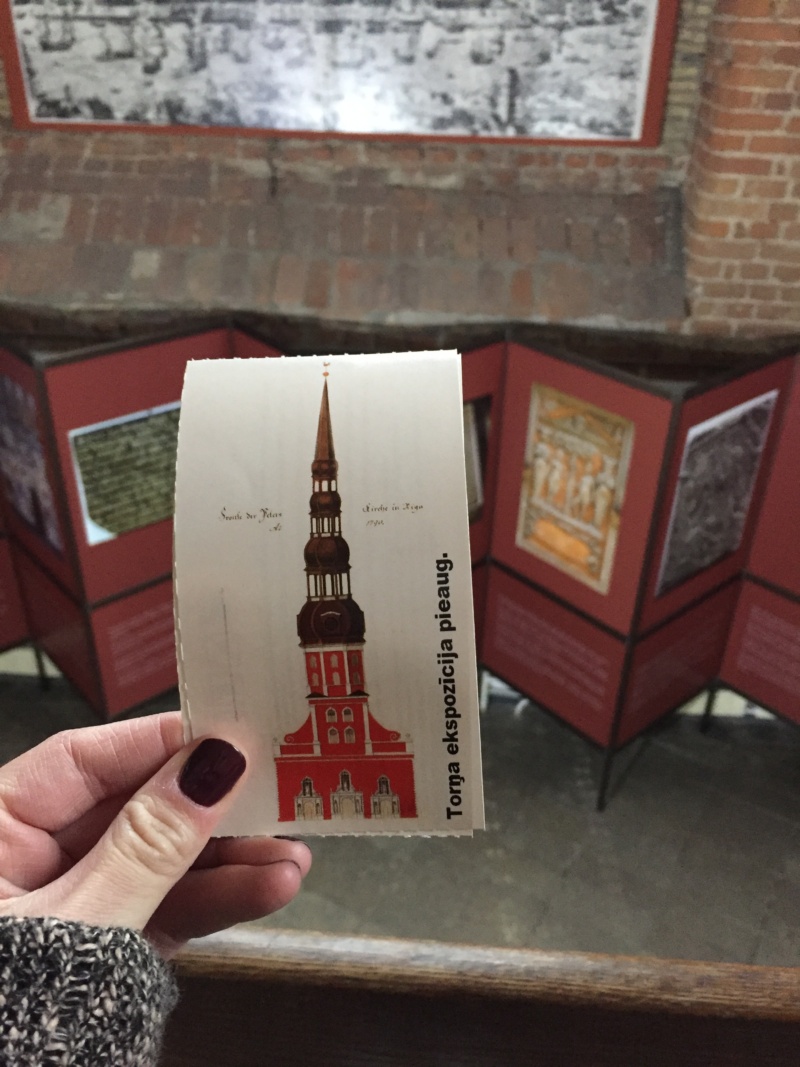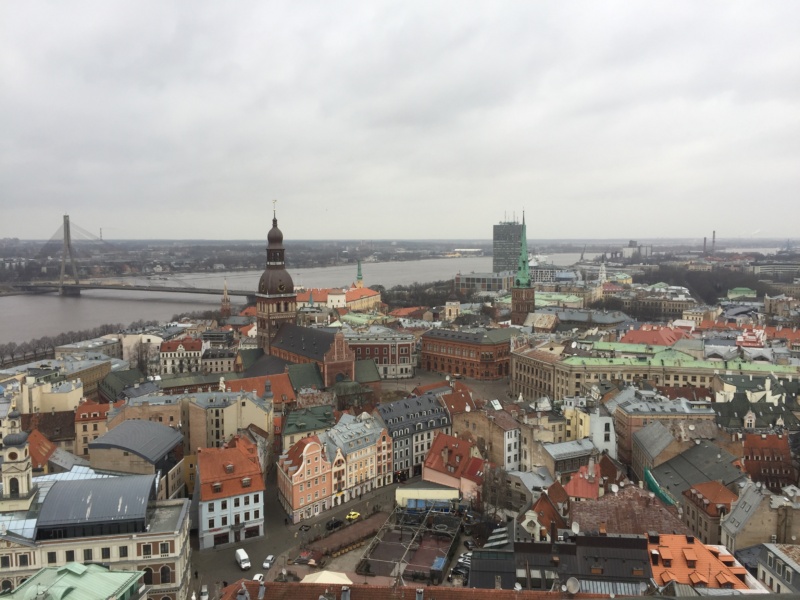 By now it was time for some grub, we stopped at 'Street Fries' a cool little place in the old town like an american diner. They offer fries, burgers, waffles, shakes, beer and much more. We ordered a large cone of fries… and it was delish.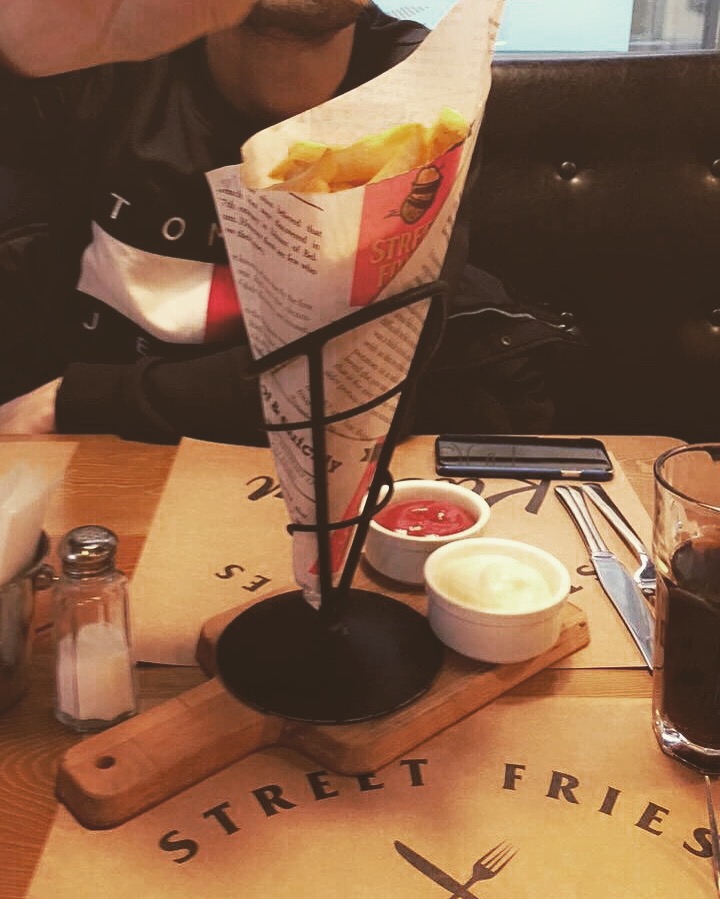 By Night….
After researching some restaurants in the area (George's job) he had come across Tropmete. A bar and restaurant offering Latvian/European/International food and a range of local beers, wines and cocktails. The decor is rustic exposed brick, wooden tables and a great place to go when looking for a jazzy and chilled atmosphere. Plus the food is A-mazing I mean the pictures look good but do not quite do it justice.
We had an amazing three course meal of anti-pasti, duck and pork belly and dessert. I would recommend a visit if in the area I would 100% go again.
For a few final drinks of the night we visited 'Folkklubs Ala Pagrabs'. This is a cool place and from what I could see served nice food. It was very busy by the time we got there, the place had a great buzz about it.
Thoughts on Day Two
Day two in riga was just as fun as the first. It was beginning to become a foodie tour with all of the amazing places we were discovering over the city. Ready my post on the five cool places to eat in Riga, Latvia.
---
Stay tuned for day three for when we venture out of the city to Sigulda to discover the castle district and the countryside in Riga.
---
Thank you for reading
Bethan
xox