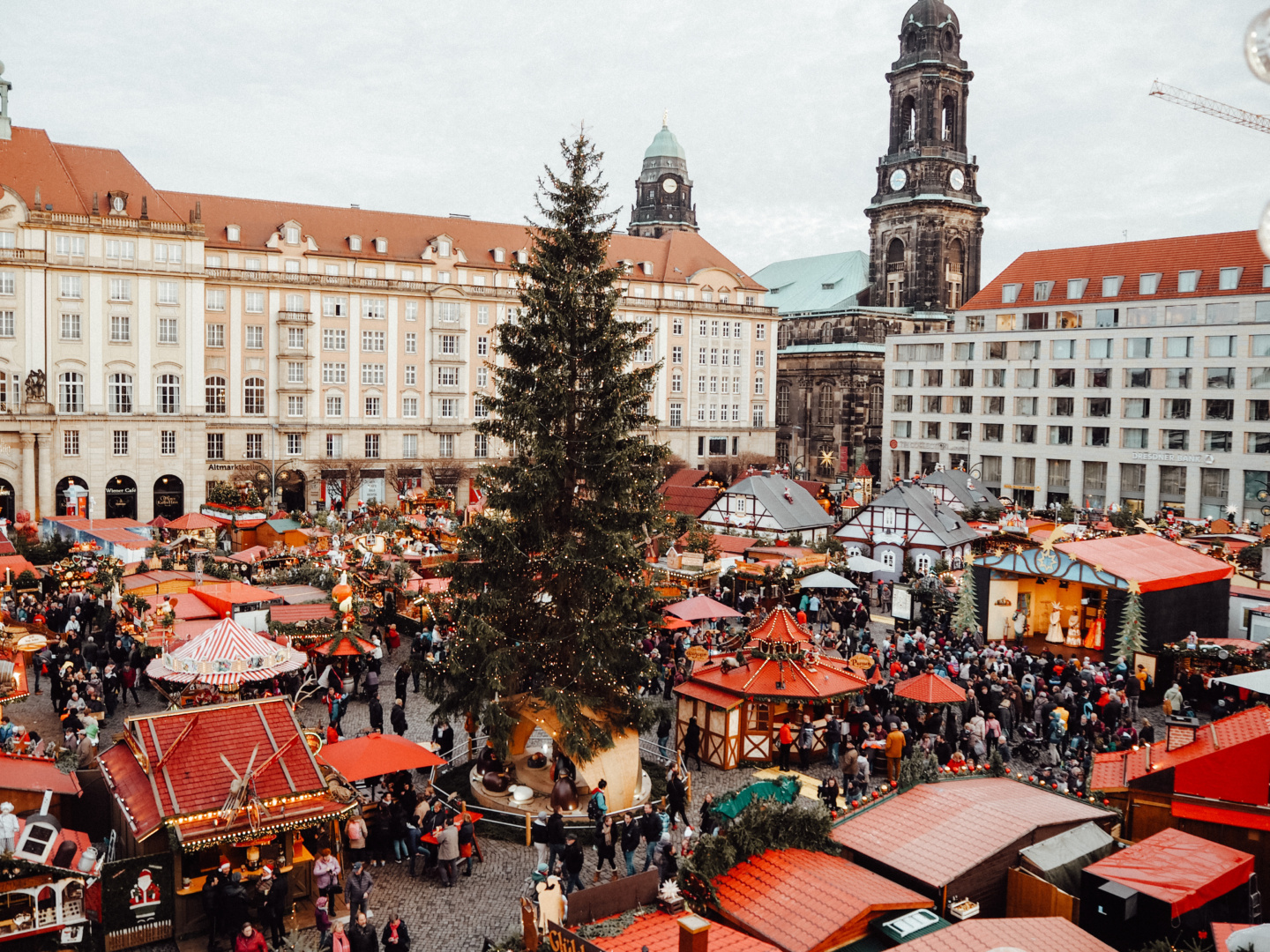 On our last city break to Prague in December last year we had a spare day to explore, with that we looked on the map where was nearby. One of the things we do best whilst on holiday in a new city is plan a day trip to somewhere nearby. This year we lucked out by realising how close we were to Dresden, Germany. After a little research we decided the next day we were off to Dresden for the day. I had always been a dream of mine to visit Germany at Christmas.
Winter breaks :
A Winter Break in Warsaw, Poland
A Christmas Break in Budapast, Hungary
A Winter Break in Luzerne, Swizerland

This market in the central area is the largest in the eastern part of Germany and one of the most traditional in the country. There are eleven Christmas Markets are within walking distance of each other.
Striezelmarkt This world famous Christmas Market is more than 500 years old, making it the oldest in Germany!
Neumarkt Christmas Market is arguably my favourite. It's not as big as the Strizelmarkt but I absolutely loved the cozy atmosphere and stalls selling unique crafts. The iconic Frauenkirche forms a gorgeous backdrop for this market,
Weihnachtsmarkt an der Frauenkirche Situated in Münzgasse, an alley just off the Frauenkirche, this Christmas Market is popular with locals and visitors alike. The stalls selling glass art, pottery and Vogtland lace.
The markets are so picturesque and each of the little huts are beautifully decorated very extravagantly.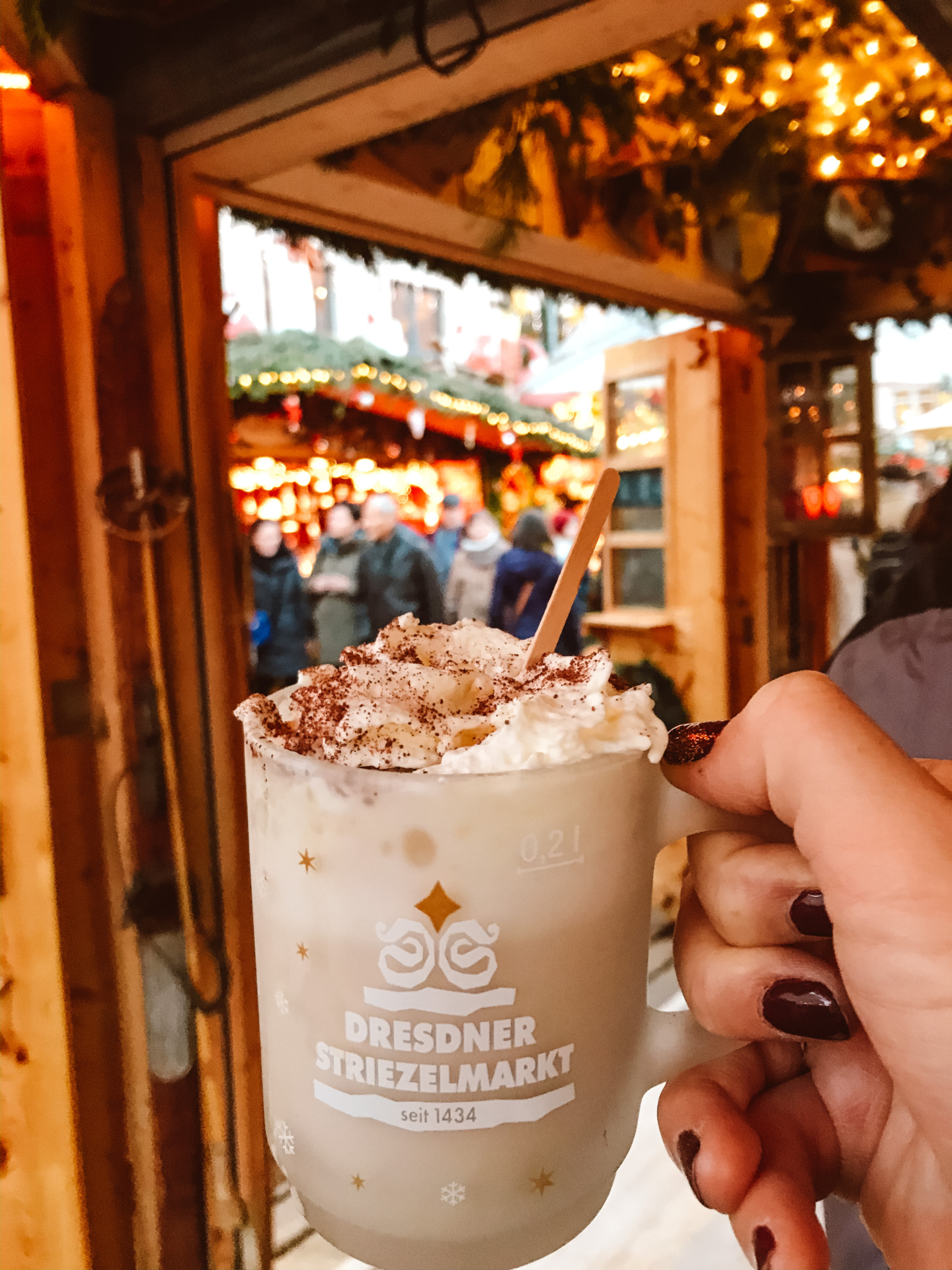 ---
From Prague to Dresden
The train ride from Prague to Dresden takes over 2 hours. Quite a long way for a day trip normally we do not like to go much over an hour. But with it being Christmas time and we were both super excited to see Real German Christmas markets we made and exception.
The Cost of the train ticket was 157Kr that Six Euros!!!! Absolute bargain!!
Striezelmarkt
Now what could I possibly say about these markets. They were magical, like no other markets I have been to. The stalls were all little wooden cabins with immense festive decorations, the amount of detail to them was incredible. It puts any Christmas markets I have been to before to shame.
There were rides for children which as train ride with workshops also and a Ferris wheel which we took a ride on.
We drank mulled wine, Egg nogg, baileys hot chocolates and ate 1/2 metre bratwurst.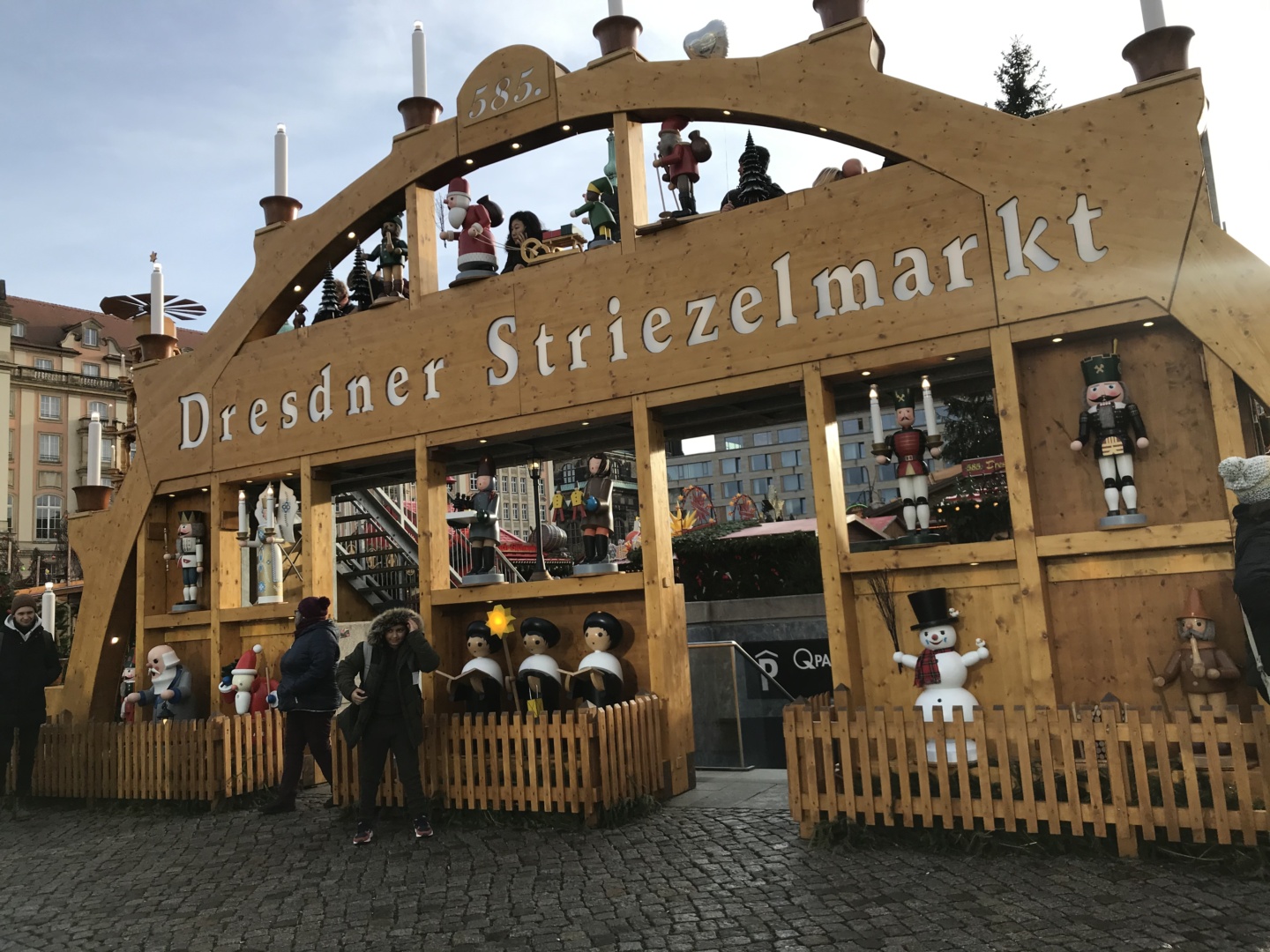 There were some amazing stalls of Christmas decorations, wooden products, local snacks, candles, glass wear and local produce.
Cost wise the markets in Germany were much more expensive than Prague as expected due to it being in Euros. It was still lovely and we bought some small bits to take home.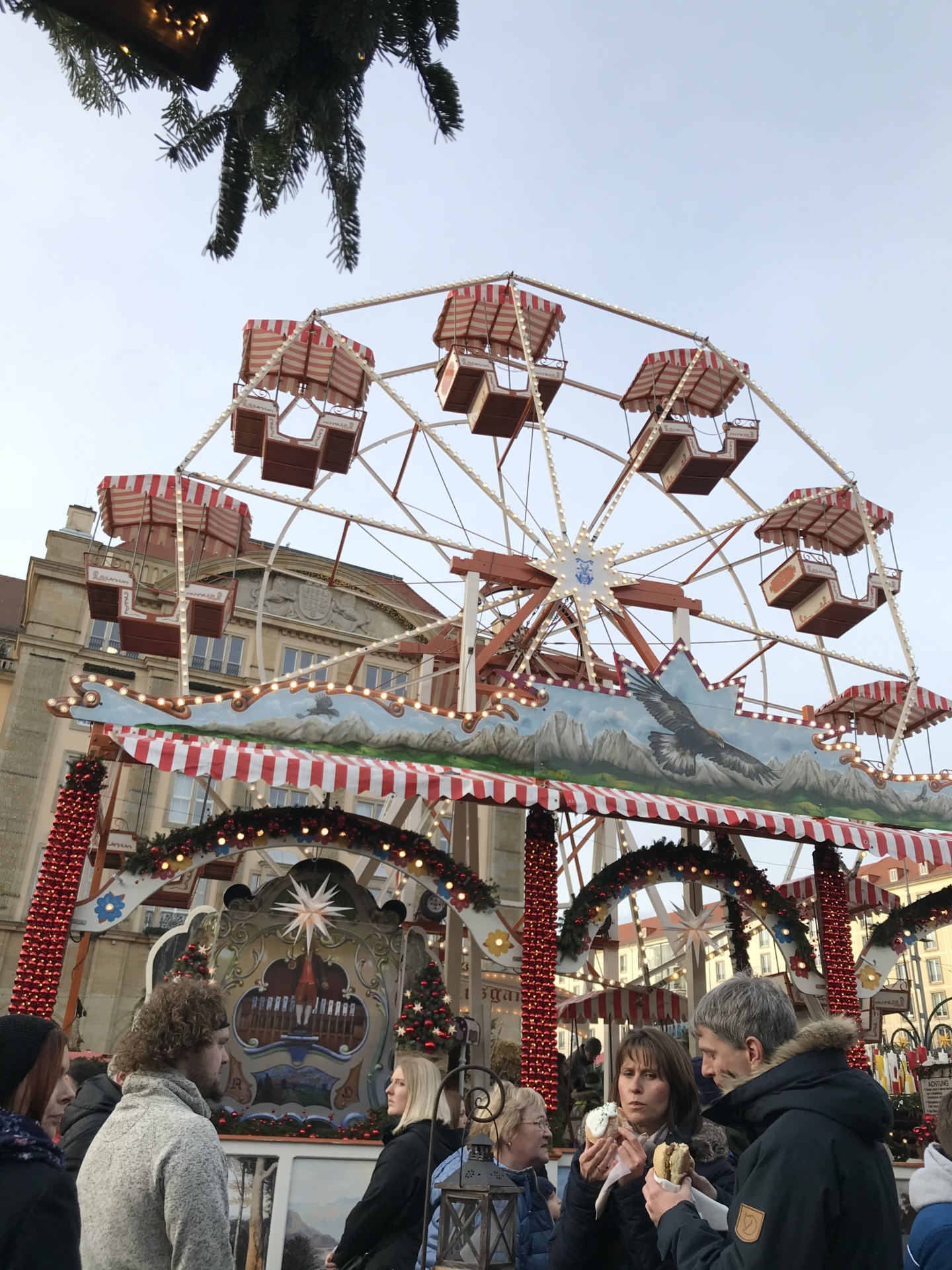 As we were only visiting for a short amount of time we did not manage to visit many more, although we wanted to. It was time to get a train ride back to Prague.
For more on our trip to Prague see – A Festive Break to Prague.


I would highly recommend a visit to Dresden markets if you are in the area.
Thankyou for taking the time to read my latest post!

Have you been to any of Europe's Christmas markets? Let me know your favourite in the comments below ↓

Bethan

xox